That title should actually read 'Construction update 4: The budget is already stretched AND WE HAVEN'T STARTED BUILDING YET!!!'
Ha ha, yes, it's sad but true. Before the first brick was even laid, Bruno had a (serious) talk with me about how our budget was already blowing out and I needed to rein in my ideas.
Related article: 10 electrical and lighting things to consider when building
Related article: Construction update 11: Colour consultation and painting
What ideas you may ask?
Apparently all these ideas cost a lot of money and as Bruno keeps reminding me, "We're not on The Block. You need to remember, we can't do a challenge each week and get another $10K put in our bank account! We need to stick within our budget."
I'm beginning to hate that word 'Budget' and all the restrictions it's putting on my grand ideas. Ha ha! So I've begun playing the lotto each week in the hope I'll strike a win soon 🙂
In the meantime, I am trying to be as flexible as possible to stick within our budget and timeline. For example, the other week our bricks were supposed to arrive on site and instead we got a call from the company saying they were so faulty they wouldn't even sell them as seconds. The next batch was supposed to arrive on site in late October but a few days later they said they wouldn't be available until December! Gah. As much as I loved our original red bricks, I swapped to a different company so we could press on with the build (and managed to save some money too which Bruno was of course happy about!).
Since having the 'budget chat', work on site has moved along. Here are the boys hard at work.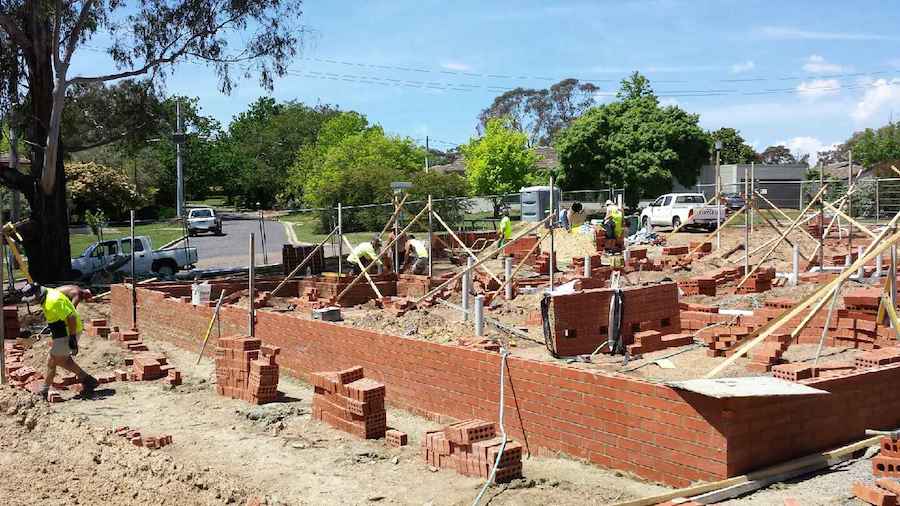 They are bricking up the footings so we can backfill and then pour the slab.
That's one of my ideas that did get passed 🙂 I chose a light coloured concrete for the slab with beautiful light grey, green and gold stones — absolutely love it! (The photo makes the concrete look a bit greyer than it is.) Here is a photo of the sample block and I just pray it looks as nice when they're finished.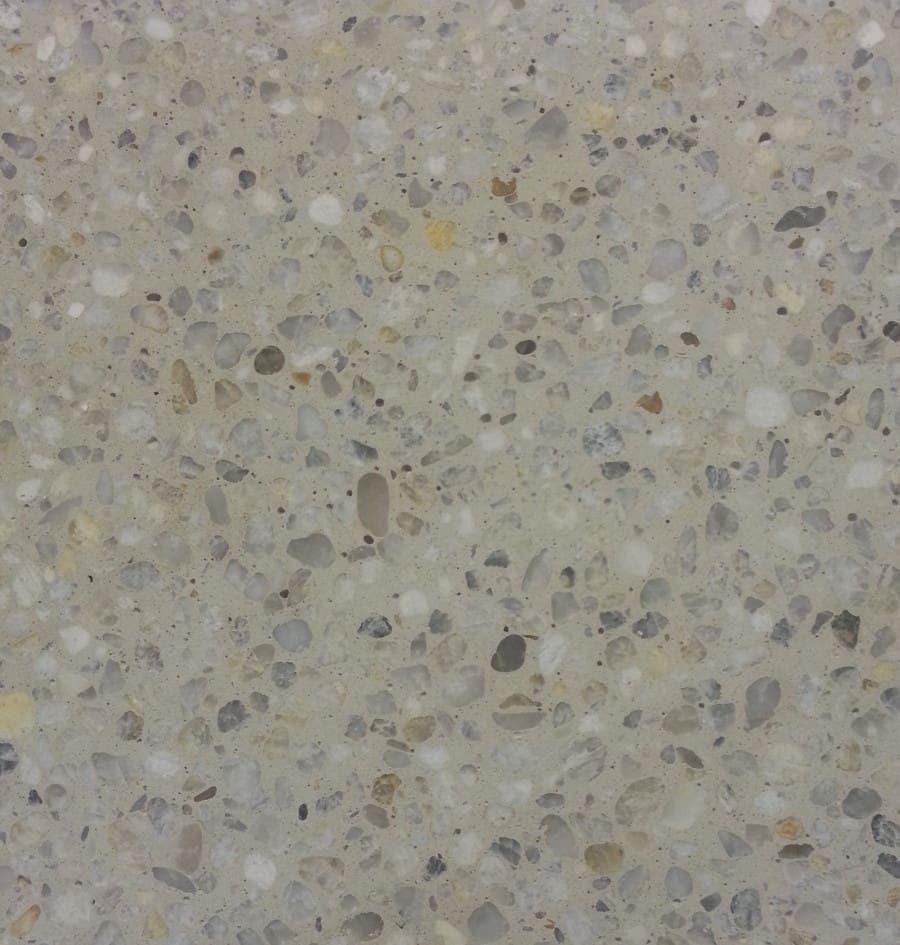 I'll continue to update you on what selections we make for our build — particularly areas where we've spent less while still achieving a luxe look as I know many of you are also building and probably trying to rein your budget in too!