Driving up our street yesterday and seeing that huge concrete truck and pump was surreal… It finally hit me that 'THIS IS HAPPENING!'
For so long I couldn't shake the feeling of doubt that we would actually build our own home. Perhaps it was fear or just because we've been planning this project for so long it didn't feel like we'd ever move past the planning stage?
Related article: Construction update 3: Site cut, footings and floor plans revealed
Related article: Construction update 11: Colour consultation and painting
But seeing them pouring the concrete slab made me finally believe this is happening and I am SO EXCITED to start planning rooms and see the house progress.
In the gallery, I've roughly marked the layout of the rooms for anyone who is curious (our bedroom, ensuite & study are in the tree because it will be on the second level 🙂 ).
I've never seen a concrete pour before and didn't think I was the sort of person to get excited by trucks but it was so cool — Bruno and I couldn't wipe the smiles of our faces!
The concrete will need 10 or so days to cure before framing begins, except for the area that will be polished (living, kitchen and dining) which will be polished in the next five days.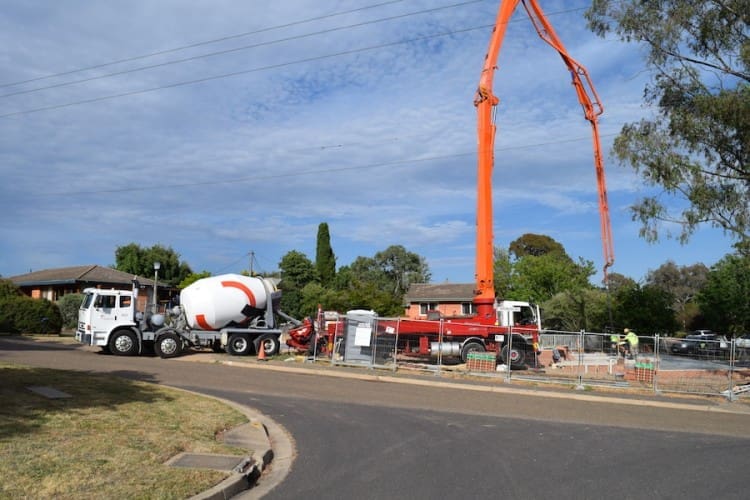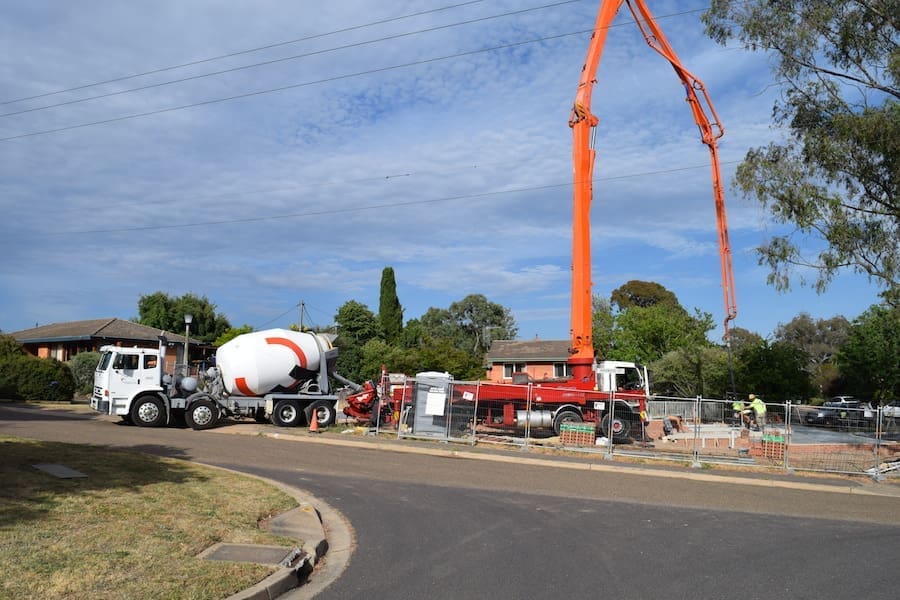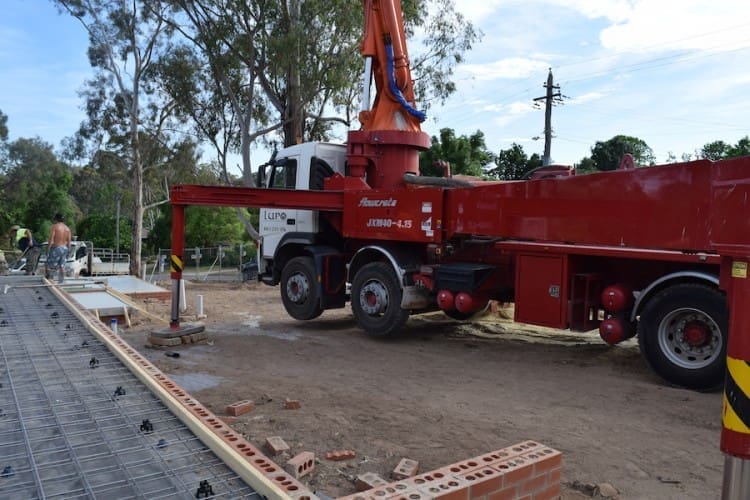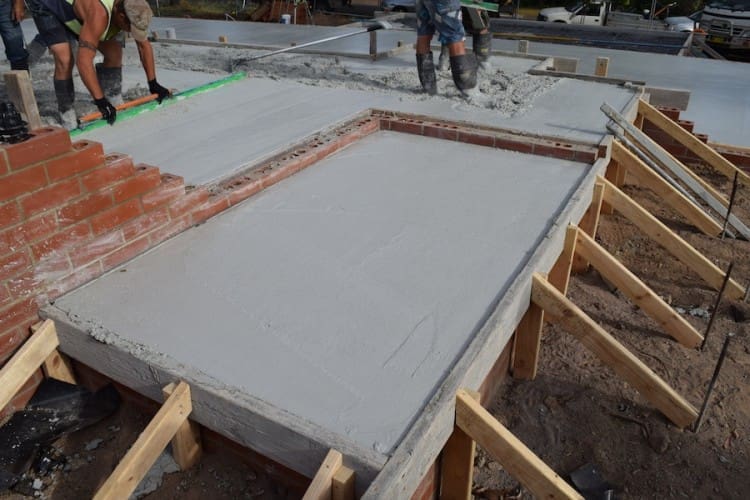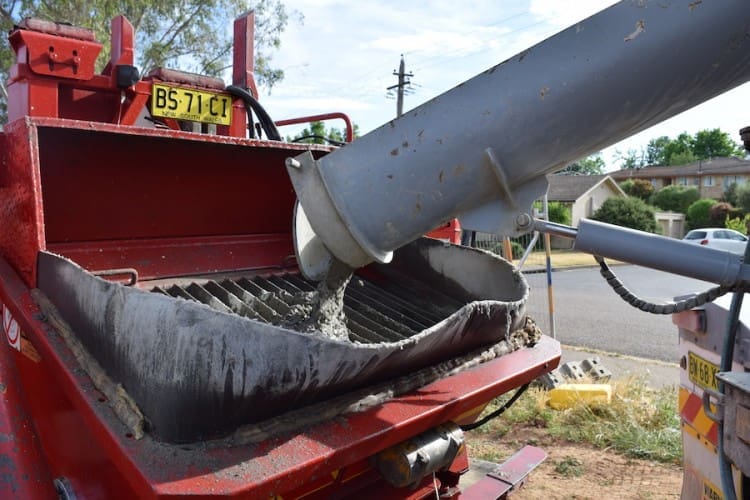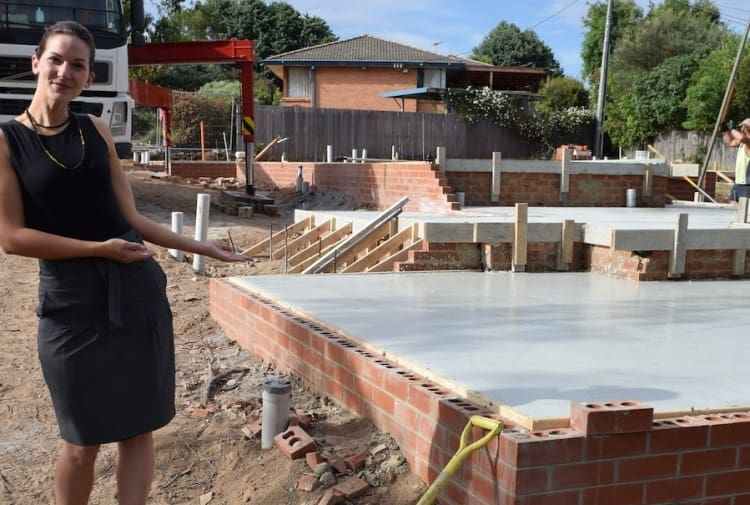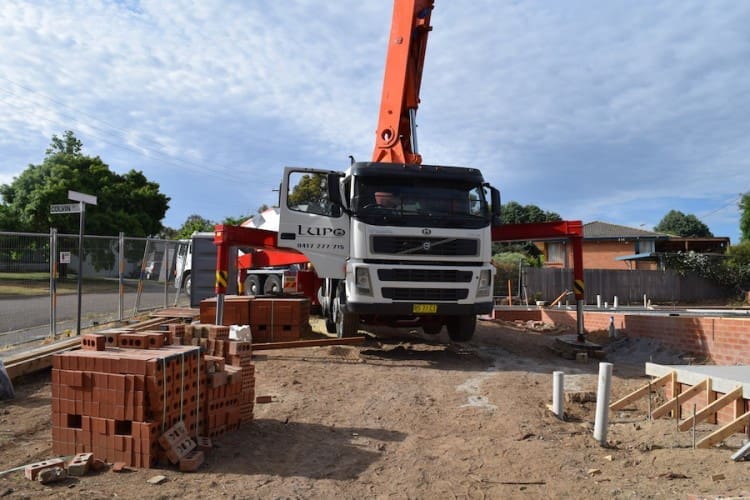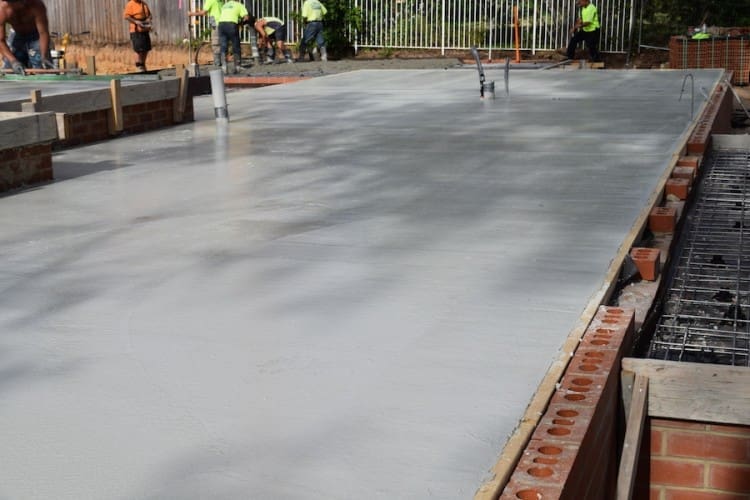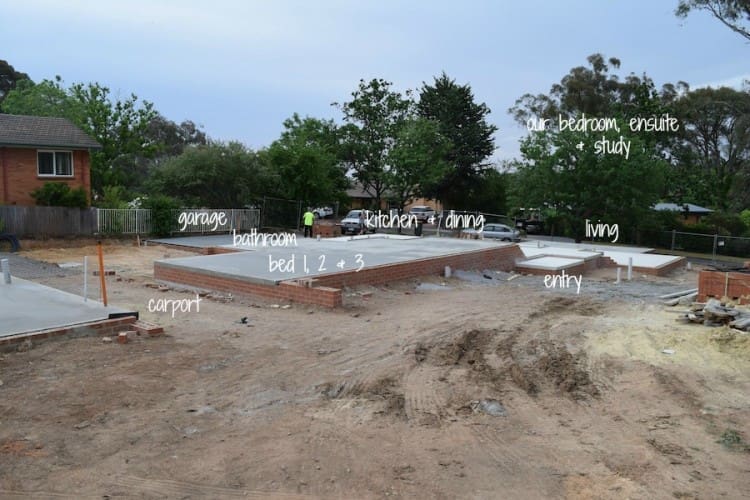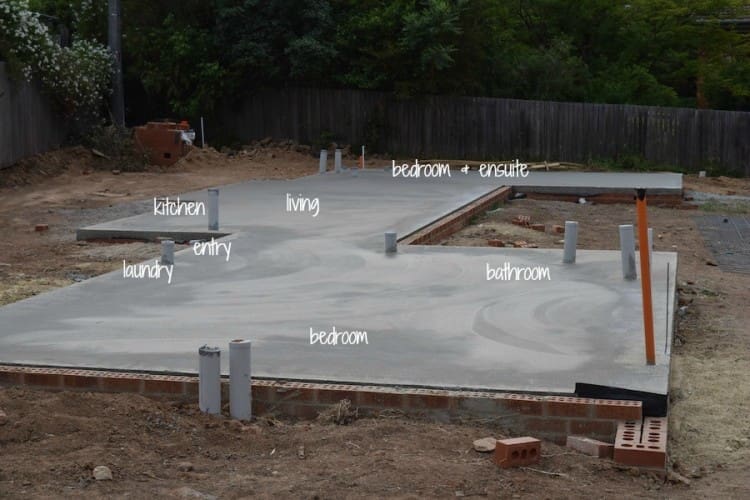 Pouring the concrete slab has been a milestone in our build and it feels like we're finally out of the ground. Fingers crossed the build progresses quickly and I can bring you another update soon!