Now that the holiday season is over, work on our block has started again — and I could not be more excited to see the frames and trusses go up!
The main structure is done (just waiting for steel to be delivered on site to do the second level) and in the second dwelling the roof trusses are also done 🙂
Keep scrolling to see photos of the progress.
Related article: Construction update 8: Bricks and windows
Related article: Construction update 9: Taking shape and the freakout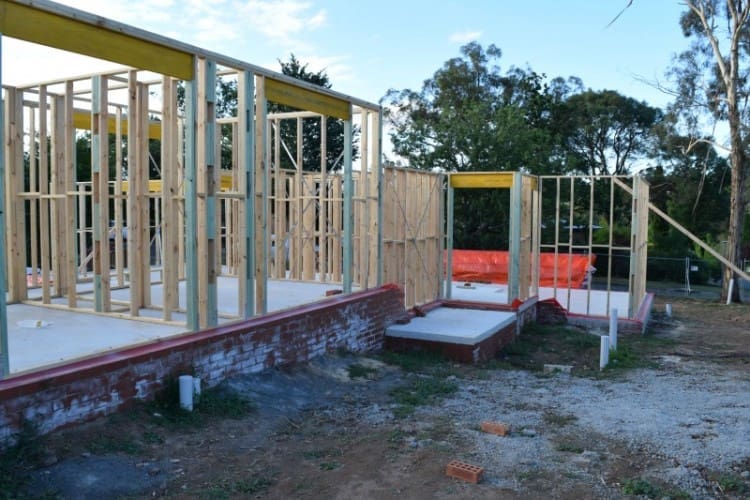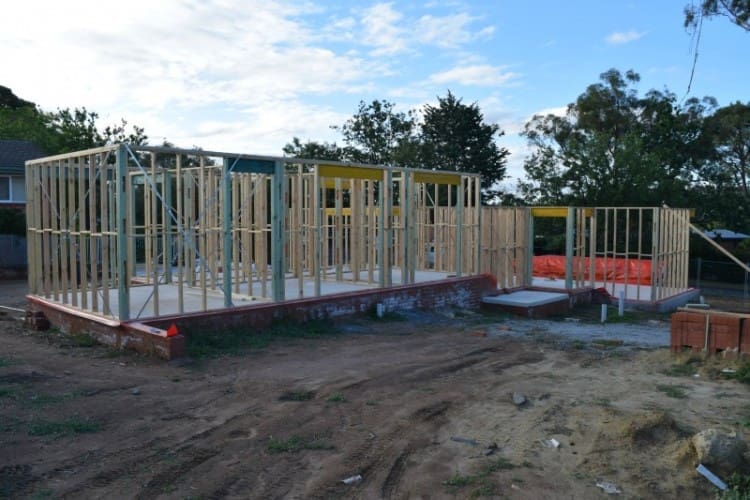 We made a few changes on the fly as the frames and trusses were going up. For example, the image below shows our kitchen and dining area but closest to the camera should have been a laundry. We decided this would have made our dining space too tight for large family gatherings and fitting a sideboard in there would have been impossible. So we moved our laundry into our oversized garage and have kept this space as a larger open plan kitchen and dining area.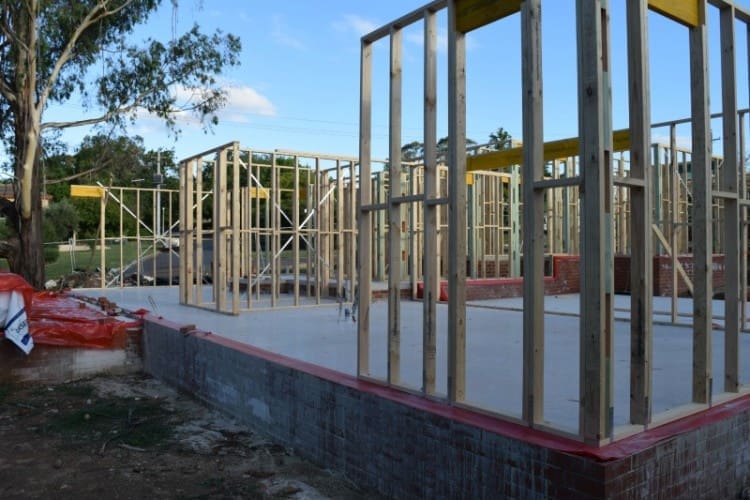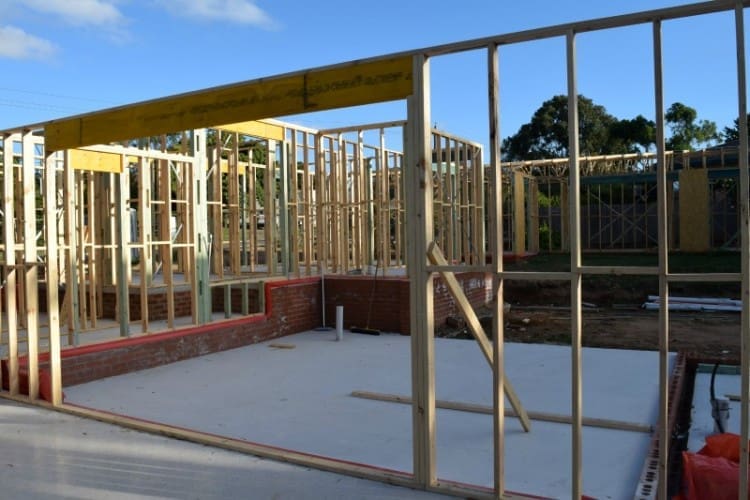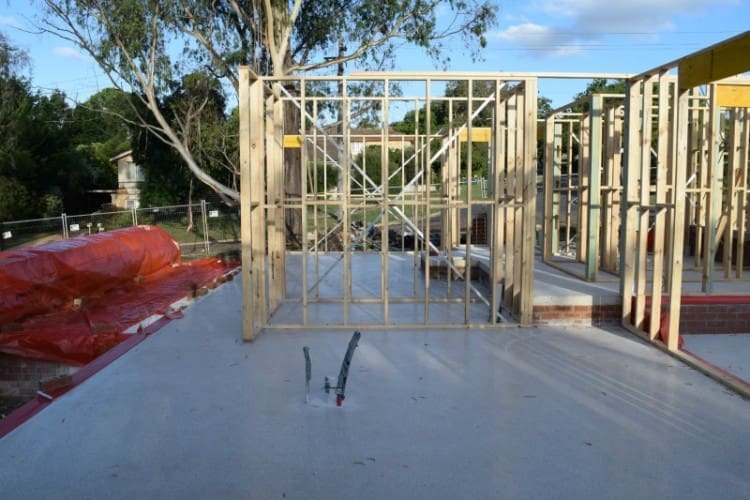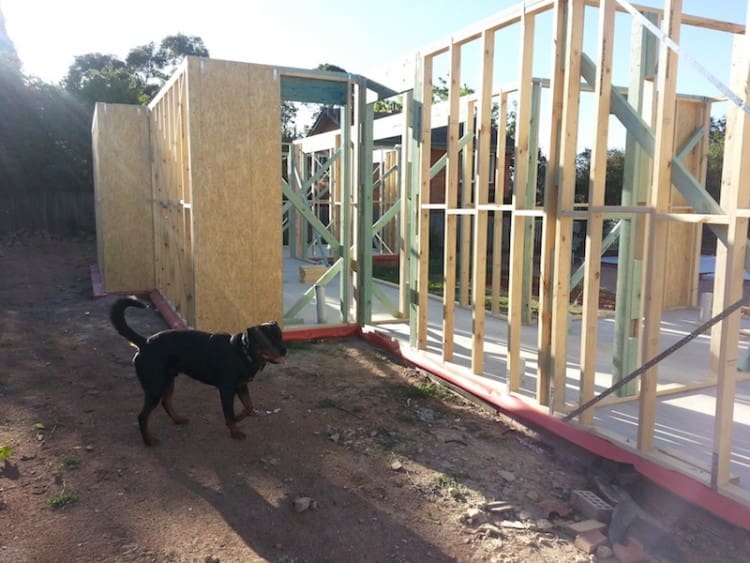 Next week the brickies will be back on site and then the windows will go in — WOOT! Selecting windows for our home has been a saga and a half, so I've written an article on all the things I wish I knew earlier. You can read my guide on how to select windows for your home (and avoid the headaches!).
It's surreal walking through the house now and seeing the build progress. Now I just can't wait to move in but as you can see there's a while to go yet 😉