Supported by The Reject Shop
As a friend said to us the other day, Halloween is becoming a thing in Australia. Seems we can't resist the excuse to dress up and enjoy some spooky fun!
So this year we're getting into the festivities with some Halloween styling! Unlike in America though, our Halloween doesn't fall during harvest festival (Autumn) so we've steered clear of the typical pumpkin theme and created a bat-cave-inspired Halloween party setting.
Featuring our favourite colour combination of black and white (hey, they're totally colours!), here's how you can recreate this spooky yet stylish Halloween look with all items pictured from The Reject Shop.
Watch this short video to see how the look quickly came together and scroll down for loads more pictures and all the instructions on how we achieved a spooky yet stylish Halloween.
Related: Terror-ific Halloween home entry styling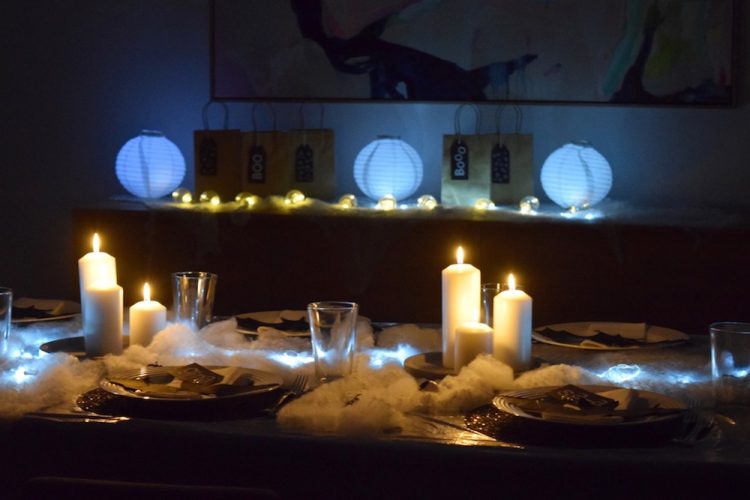 Table styling
Create a blank canvas to begin layering your table setting using a white tablecloth.
Next, set each of the place settings. We did this by layering black place mats, plain white plates, and decorated each setting with a bat cut out and personalised name card.
We created the name cards using black gift tags, white alphabet stickers and plastic eyes.
The paper bats add an inexpensive frightening element. To make these, simply trace a clipart bat shape onto black paper or tissue paper as we've used and cut them out.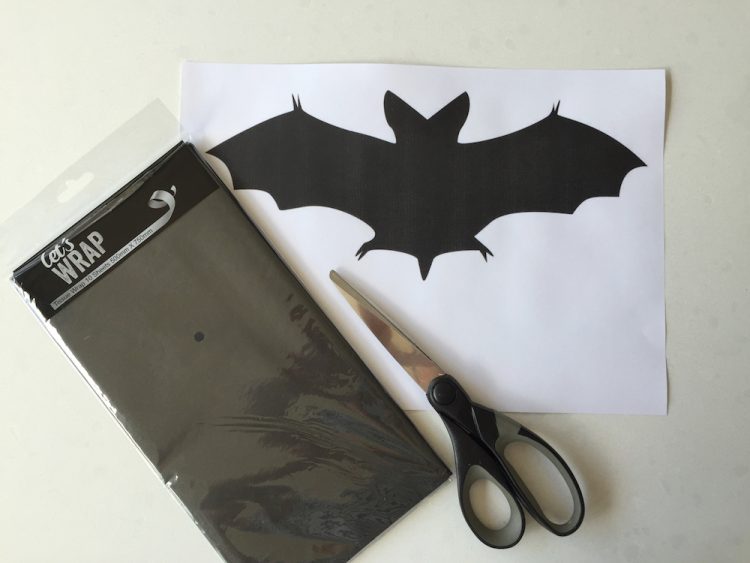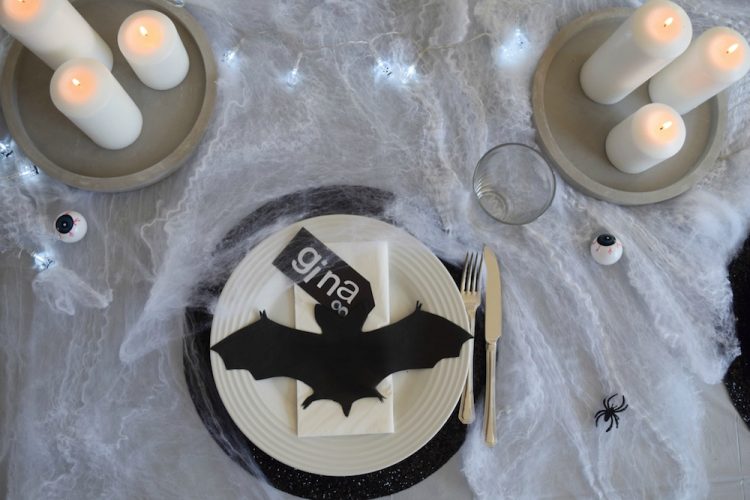 The table was styled using a layer of cobwebs, spiders, eyeballs and skull LED lights.
To bring height and ambient lighting, we also created two centerpieces of candle pillars on concrete trays. (It's not recommended to use candles if children will be attending your party, instead opt for a safer LED light option such as the paper lanterns.)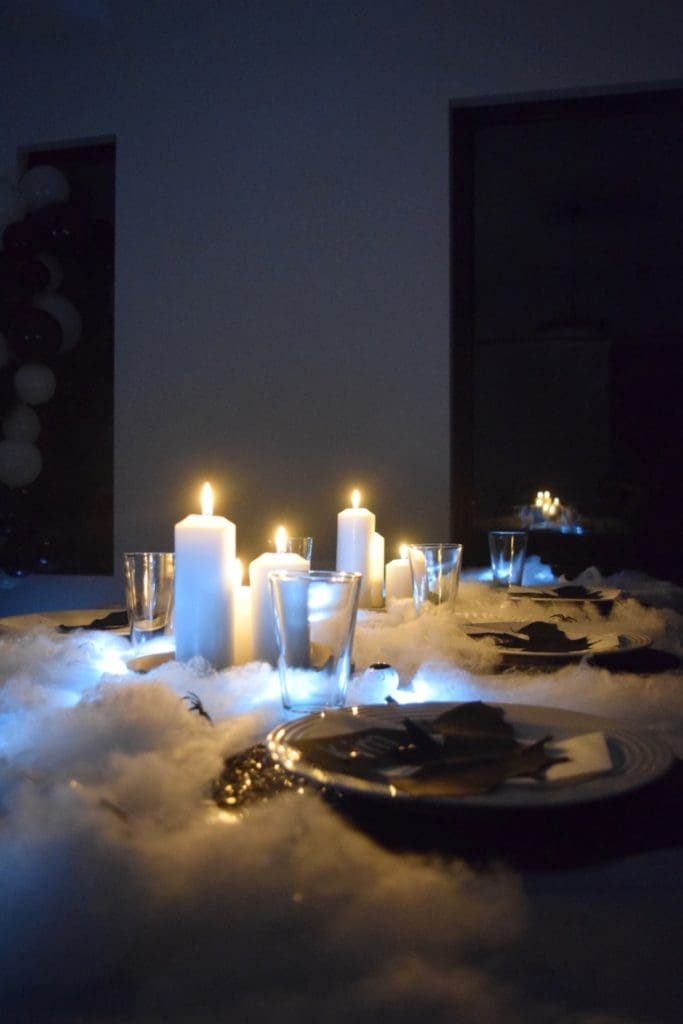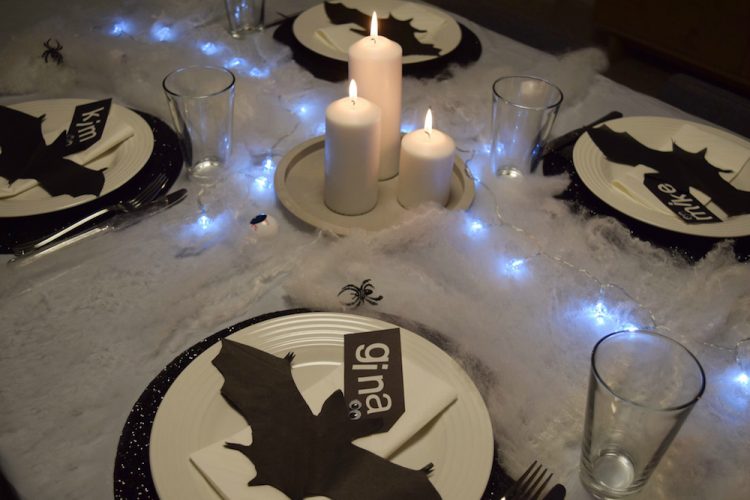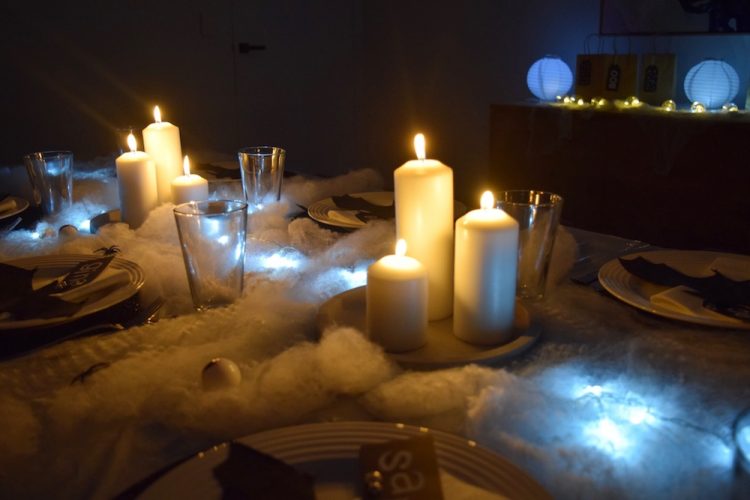 Party bags
Not everyone associates sweet treats with Halloween but if you do want to give guests a little goodie bag, ditch the plastic party bags and opt for some stylish paper bags with personalised tags instead.
We filled these with gold coins to fit with our theme of treasure you could find in a cave and decorated them with the same black gift tags as we used for the name cards — some covered in eyes of all different sizes and others used alphabet stickers to write 'Booo'.
You could use your glue gun to glue spiders or other crawlies — be as creative as you like!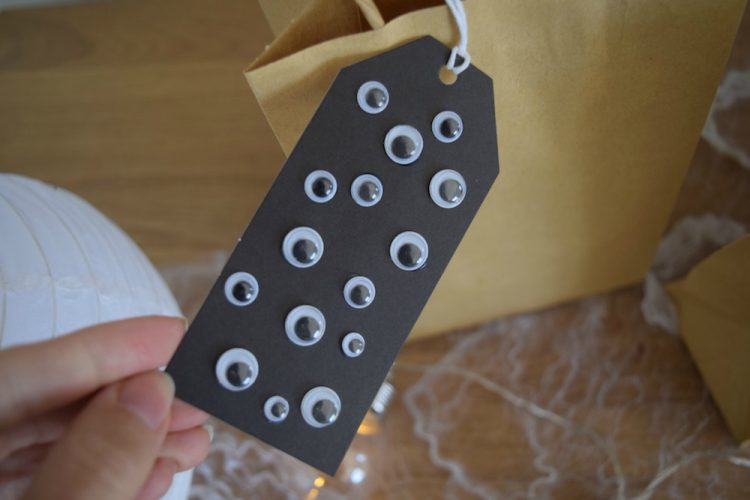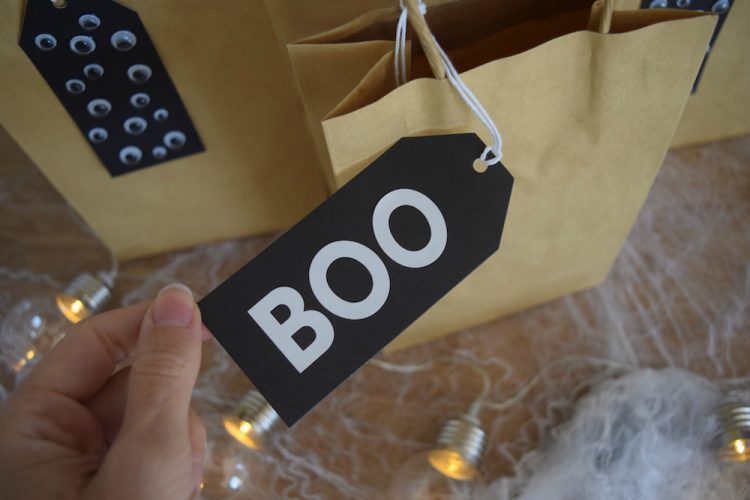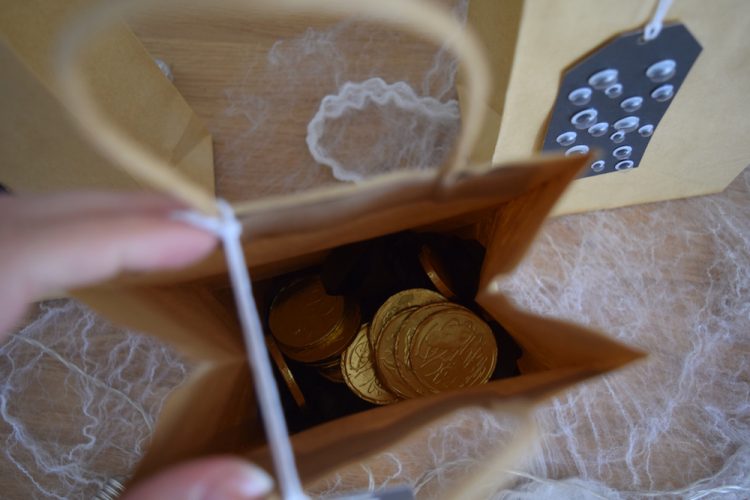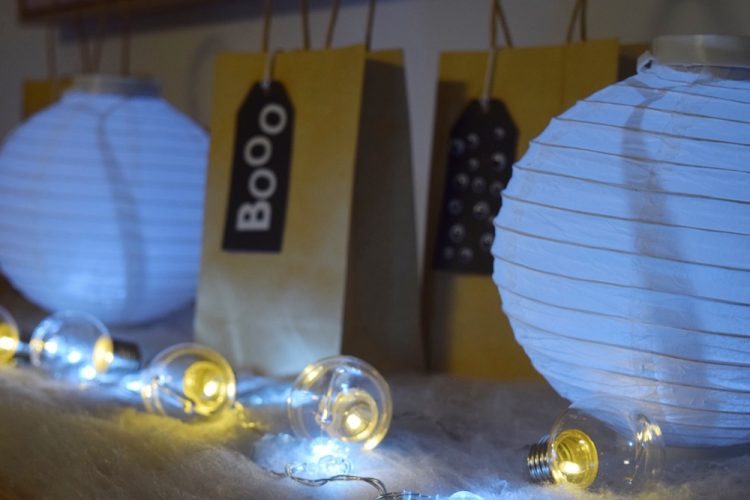 Room décor
To bring our bat cave theme to the rest of the room, we strung cobwebs and spiders over the pendant light, edge of the painting and along the sideboard.
A black and white cascade of balloons is an inexpensive (and stylish) way to create a 3D focal element. Make these by simply blowing up balloons in different sizes and stringing these together in a full cluster.
Finally, lights lights and more lights create an inviting party atmosphere while adding a spooky element. We used strings of skull LED lights, party LED string lights and LED lanterns.
There you have our steps to recreate this spooky yet stylish Halloween setting thanks to The Reject Shop. Check out their blog for loads of other DIY and savvy styling ideas.
Will you be celebrating Halloween this year? What theme are you going for? Next year, we might try a graveyard theme… ooohhhhh so spooky!