Supported by BoConcept
Storage needs to work for you. It needs to be easy and it needs to look good. Flexibility is key and with Danish brand BoConcept Sydney, you can build your ideal designer bookcase from the ground up.
Bookcases are major features in Nordic homes and apartments — older buildings often don't have much in the way of built-in storage, so a bookcase is a clever way of adding storage without cluttering a room.
If you're looking for ways you can add much-needed storage to your home too, or add a serious design feature that you can continue to change for years to come, check out these bookshelf storage solutions from BoConcept — Scandinavian design at its finest!
Related article: New multifunctional design furniture from BoConcept
Related article: 5 investment pieces you need in your home
Floating open pocket bookcase
Designed by world-renowned Danish designer Morten Georgsen, this bookcase is part of the Como collection, which includes everything from a single hanging cube right through to the large bookcase you see below. These bookcases can be used individually or hung together to create a bookcase that's just right for your space, and there are a range of colour options available including white, ash grey and charcoal grey.
We love how the open shelves allow you to create endless vignettes but if you prefer some pockets to be hidden, this range can be combined with Lugano wall cabinets to conceal some cubes.
Elevating it off the floor as you can see here adds to the custom, luxury look!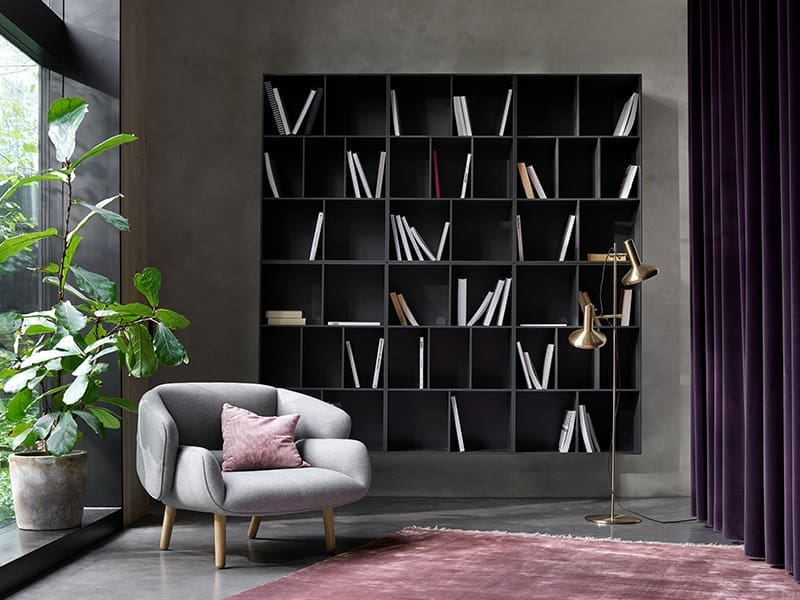 Hanging bookcase panels
Also part of the Como range, these hanging bookcase panels offer so much flexibility and are the perfect way to display anything from your favourite books to mementoes from your travels. These panels are an ideal way to maximise storage on a nib wall or add much-needed storage in apartment living.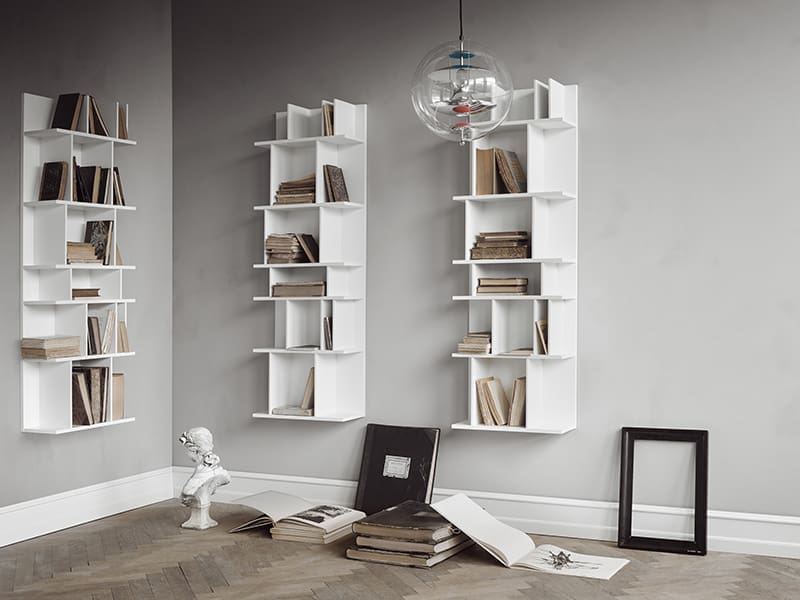 Bookcase as wall art
Who says a bookcase needs to be rectangular? This version of the Como bookcase puts a playful spin on the idea and when clustered together (the image below shows 3 shelves joined at different heights), it creates such a big visual impact. You could have so much fun creating amazing shelf displays over and over!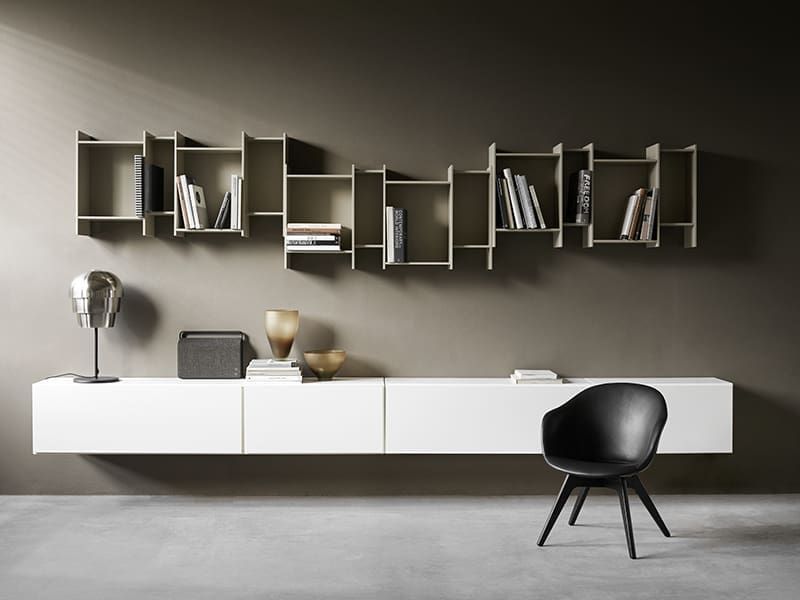 An organiser's dream bookcase
The Copenhagen bookcase has the ability to transform your house. More than just a shelving unit for books, it has been specifically designed to meet the needs of modern urban living.
Its open shelves are designed for displaying your treasured items, while integrated drawers and doors allow you to hide items you'd rather not have on show. It's as functional and flexible as it is beautiful, and any organiser's dream!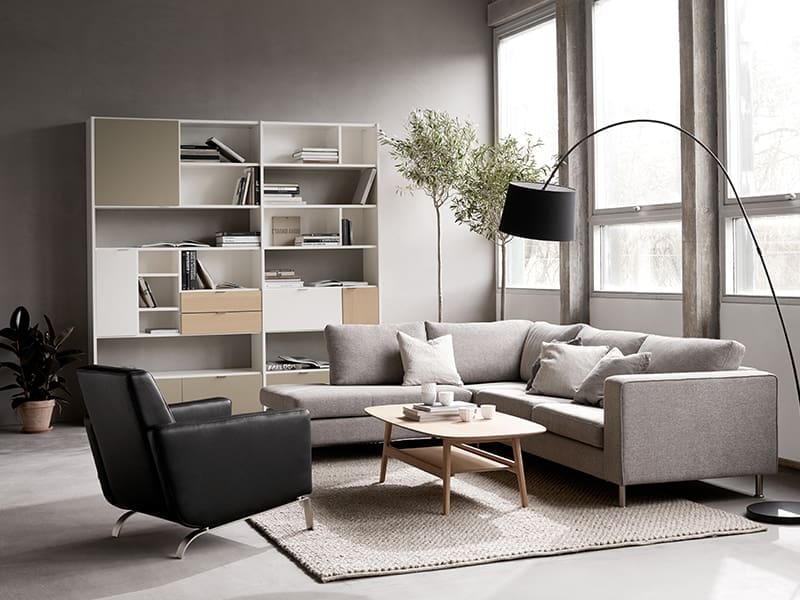 Minimalist and moody bookcase
Also part of the Copenhagen bookcase range, here is a completely different look — it's minimalist, moody and a bit masculine too.
The Copenhagen range is available in 2 heights and many widths, and a range of colours including matte black, matte white, charcoal grey and walnut veneer, so there's almost endless ways you could customise a bookcase to suit your space — not to mention the ability to move shelves, add shelves or take shelves out, adding or removing back board, and adding doors or drawers as desired!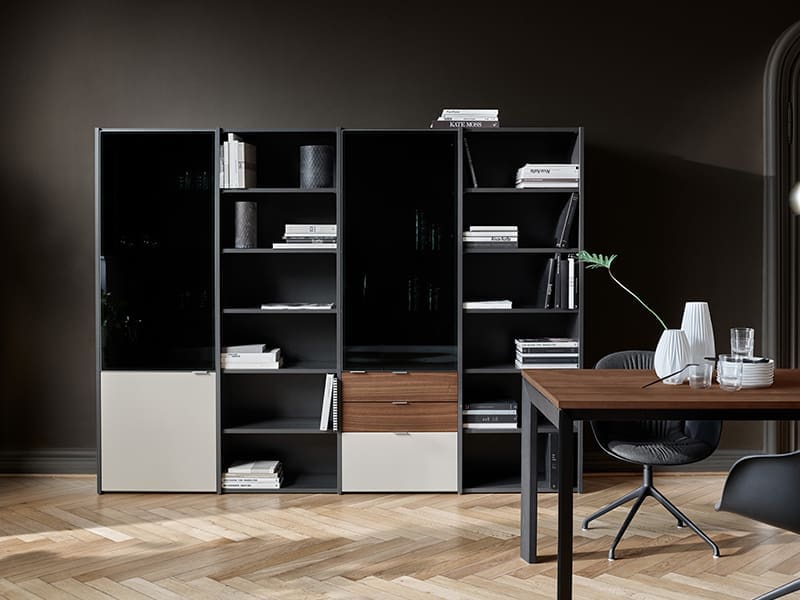 Bookcase that's understated and elegant
The final bookcase we had to share was this sleek and understated Copenhagen bookcase as it features an elegant walnut veneer. Walnut is emerging as the trending timber in interiors and the finish on this bookcase is premium.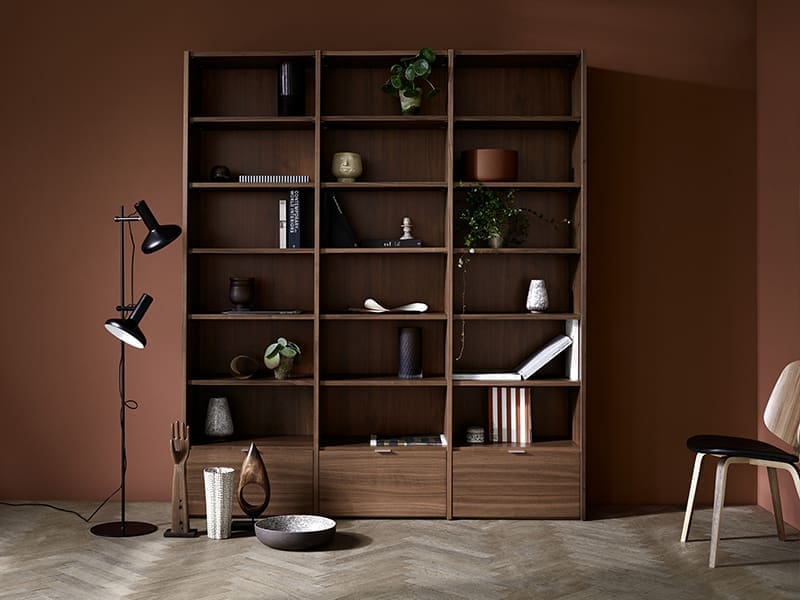 To order these designer bookcases and bookshelves, visit a BoConcept furniture store in Sydney. Their professional interior designers can give expert advice on choosing and customising a designer bookcase to suit your home décor.