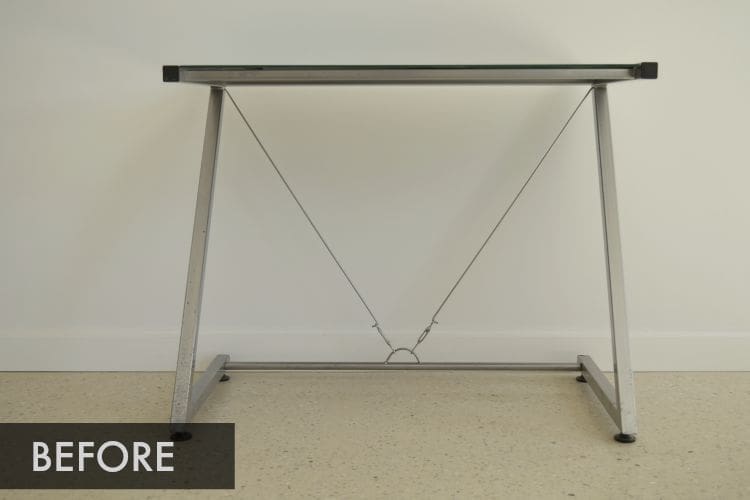 I'm getting excited about moving into my new house soon and now that the carpets are down and the painting is finished, I'm starting to plan my new home office!
With a cute new office chair on the way, I was struggling to find an office desk I loved. Then I thought, my desk right now is fine and functional, it just doesn't tie in with the new black/white/tan colour scheme. *Cue the upcycle idea*
Today I'm going to show how I turned this daggy aluminium and coloured glass desk into my sleek black and white desk. Maybe you have an old piece of furniture at home that could do with a makeover too?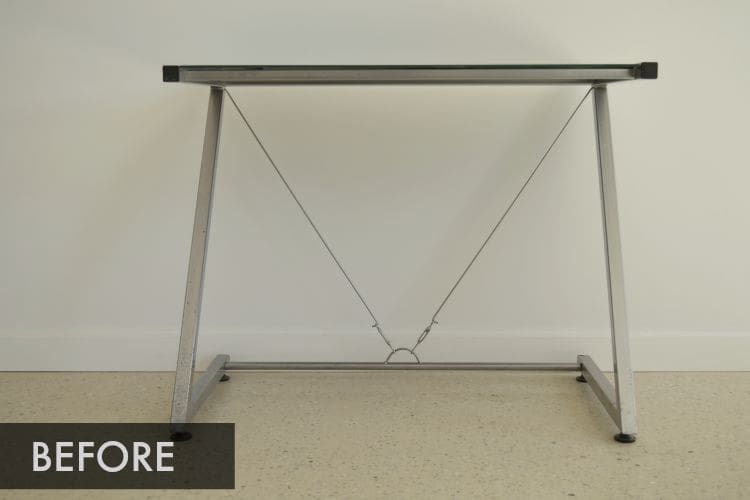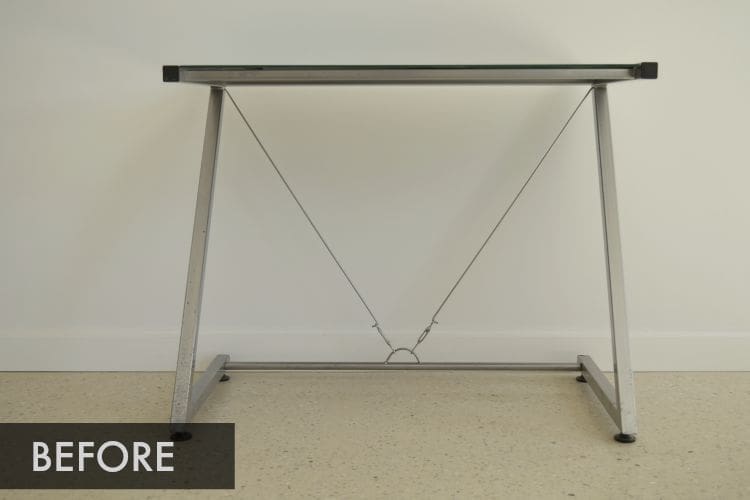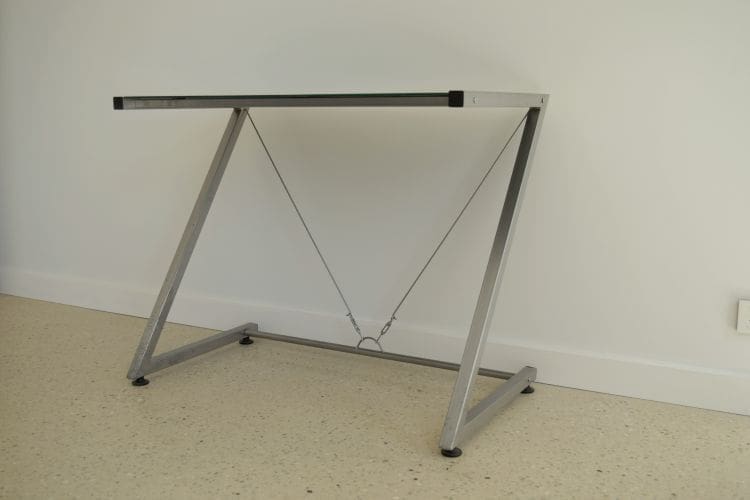 [ingredients title="Items you will need"]
Desk or other piece of furniture
Undercoat so the paint bonds to the glass or metal surfaces (I used Haymes Ultracover)
White paint (I used low sheen Greyology 2 to match my wall colour)
Black spray paint (I used matte black)
Paint brush
[/ingredients]
[directions title="Steps:"]
Spray paint the frame in 2-3 light coats of black paint. It's better to do more light coats than load the paint on to prevent streaking or cracking.

Paint the glass top in two coats of Haymes Ultracover to completely cover the glass top and then paint in two coats of white.

Wait 48 hours to let the painted top completely cure before placing any items on it and then style as you like! (Loving the Kmart hack succulent garden on my desk here)
[/directions]
Tip: If you use your desk for craft or other activities that may damage the new top, you could consider finishing with a protective coating such as a clear enamel spray paint.
Can't wait to show you more of my office as it comes together!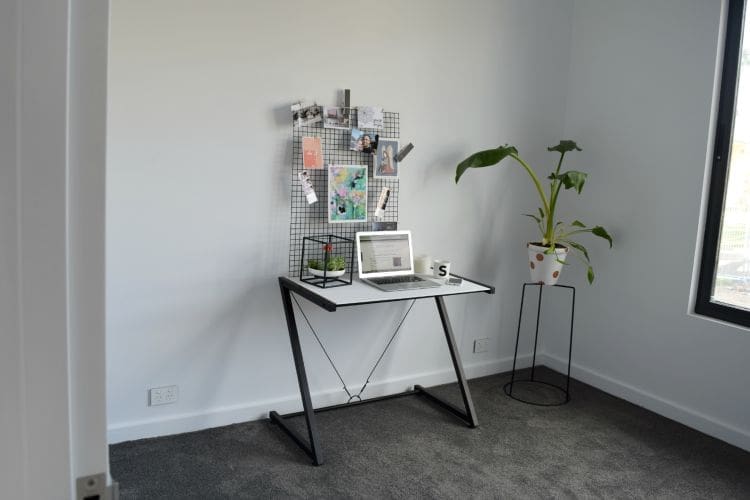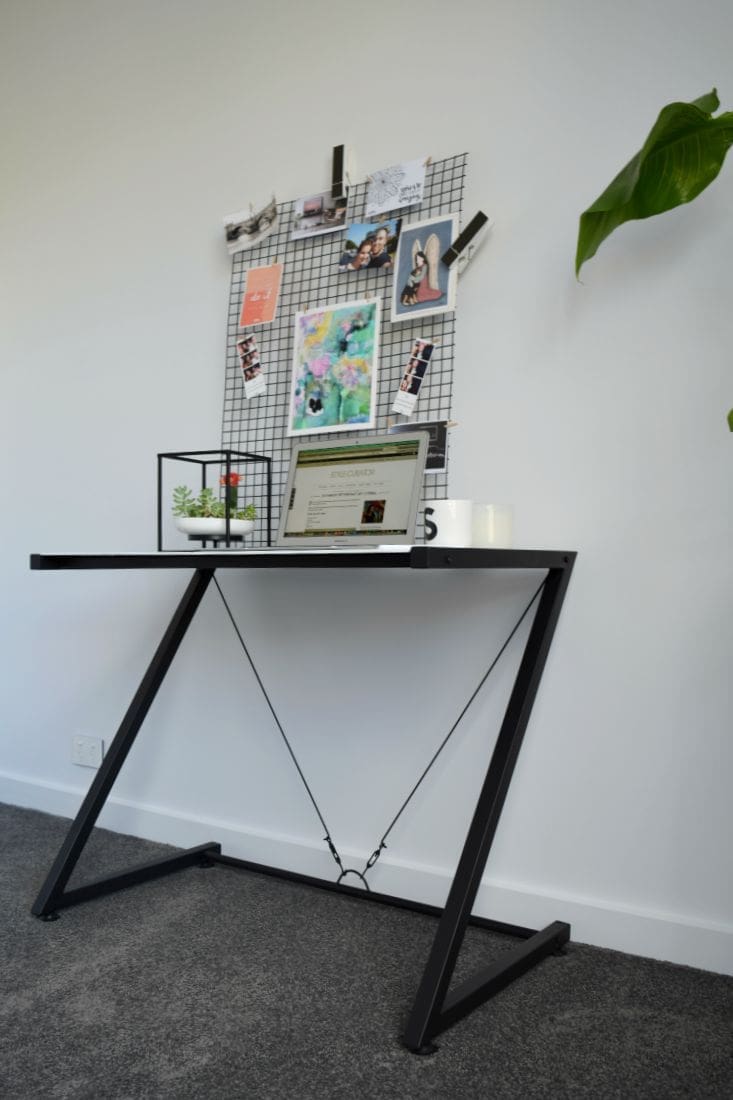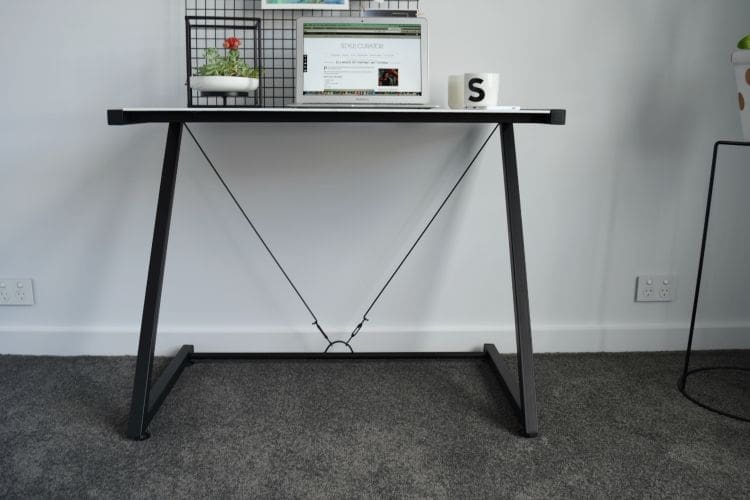 Update:
Since moving into our home, I felt my office would look better and be more practical with a larger, wall-to-wall desk.
This desk that I upcycled was actually a corner desk with two individual desks and a corner piece connecting them so I repeated this DIY on the other frame to create two identical desks.
I placed the two desks side by side against one wall in my office and got a large piece of MDF board cut to size to become the new tabletop.
Now I have an extra large, custom-made upcycled desk that looks fab in my new office!