We're a bit late to the party but last year we discovered the wonder of Christmas florals — you know, those beautiful artificial stems of flowers, berries or leaves that can seriously enhance your Christmas styling. We've come to realise that there are many different ways to use Christmas florals and wanted to share some of our favourite ideas to inspire your festive styling!
Related article: Scandinavian inspired Christmas table styling — that's affordable!
Related article: Gina's Christmas tree and her top Christmas tree styling tips
1. On your Christmas tree
Take your Christmas tree from average to amazing by adding a few Christmas florals, berries and leaves around the tree. These just slide into place and add a big dose of bling with minimal effort!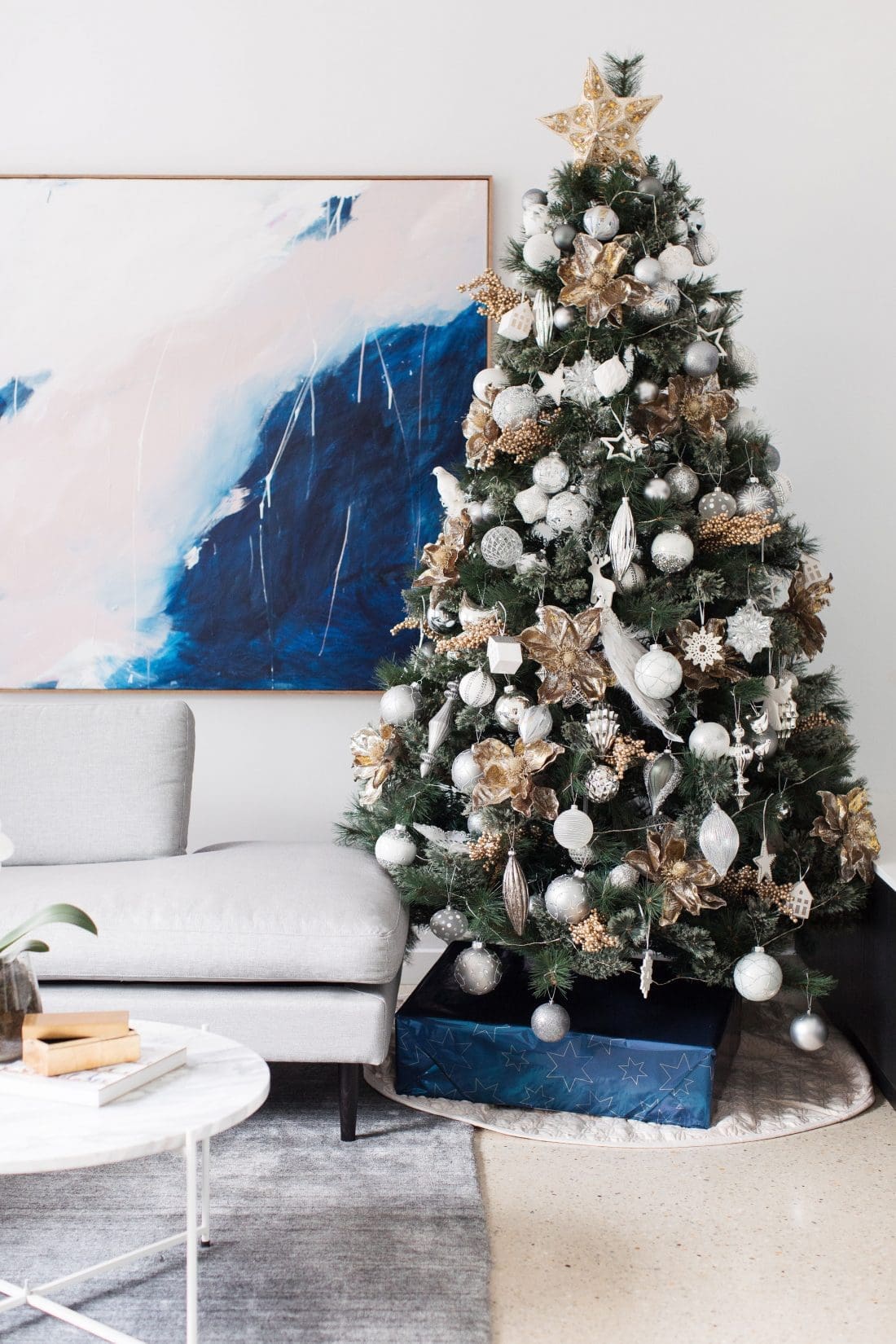 2. DIY or custom wreath
Flex your creativity and use floral picks to DIY your own Christmas wreath… or do as we did and simply incorporate some into a plain wreath to create a custom wreath — easy peasy! We are planning on making a Christmas wreath from scratch using a selection of artificial flowers and stems but for now, here's that wreath we whipped up in just a few minutes!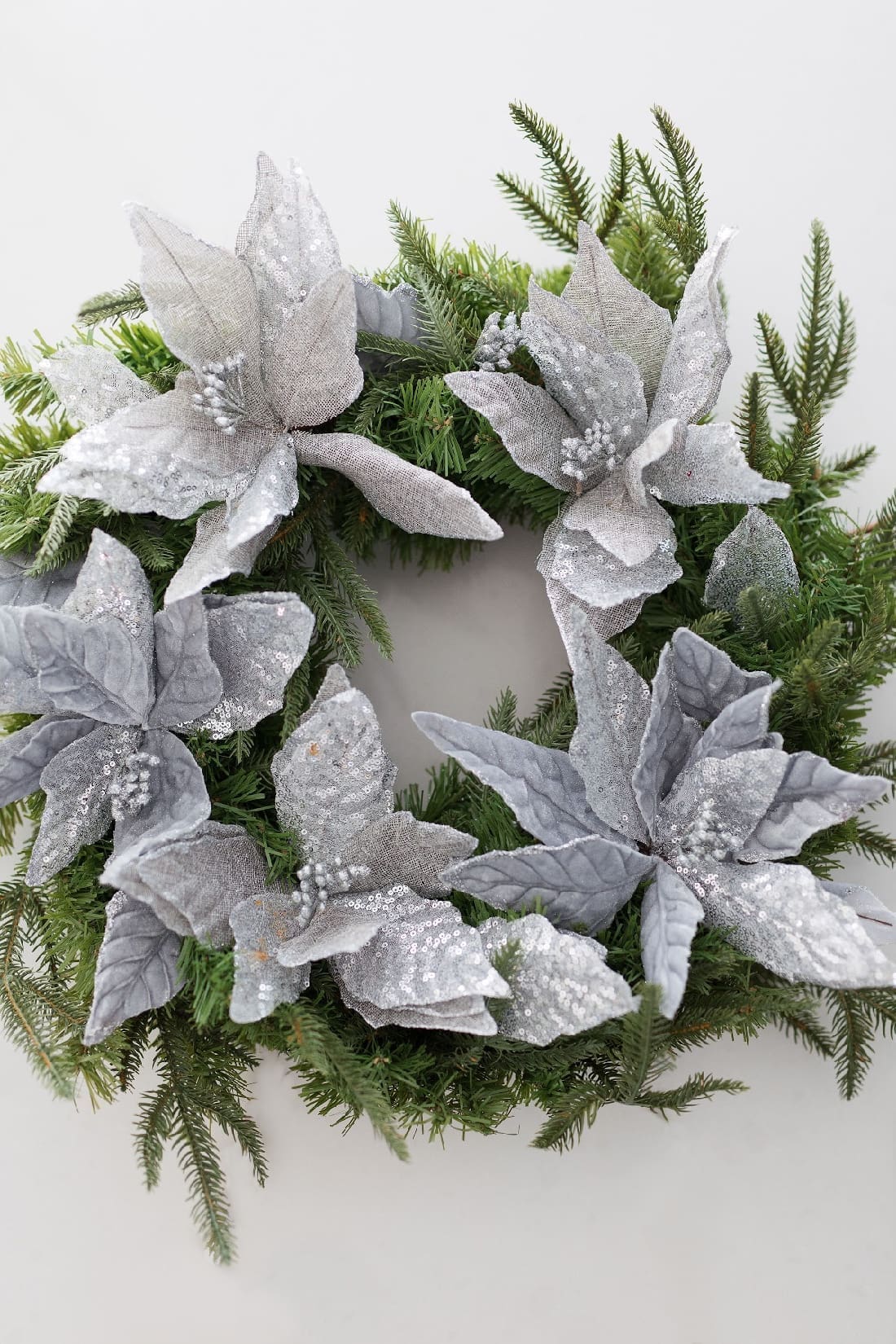 3. Table styling and centrepiece arrangements
You know we love our festive table styling and an affordable way to elevate the look is by incorporating some artificial berries, leaves or flowers. For the centrepiece in the Christmas table we created below, we used several frosted berries and leaves to give this simple pine garland a more luxe look. You might like to use several vases with artificial flowers instead of having a long centrepiece. Or why not make the place settings extra special by tucking a flower or tree pick into the napkin?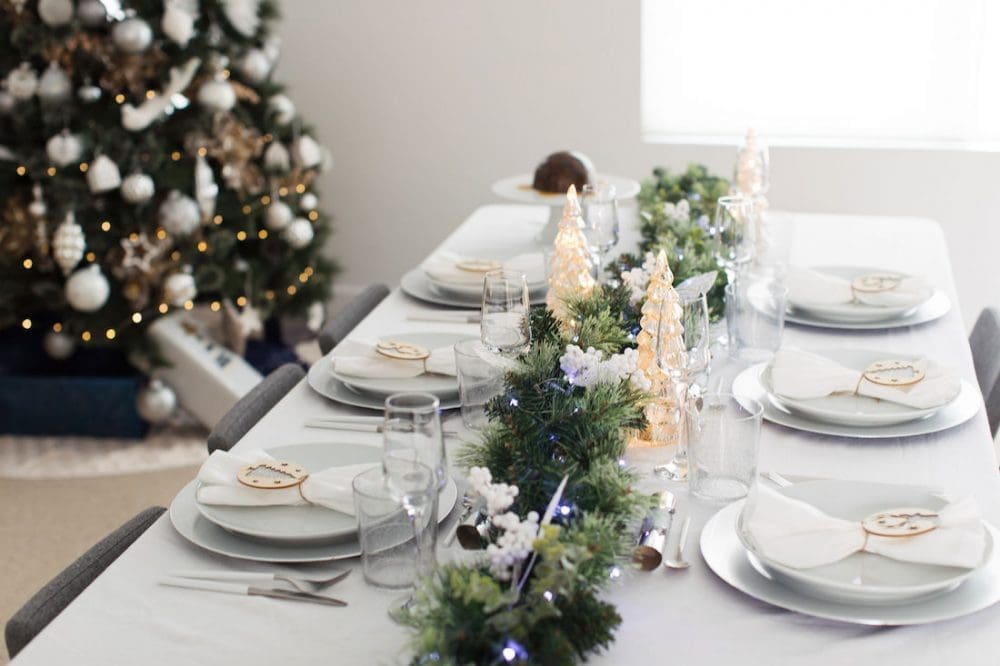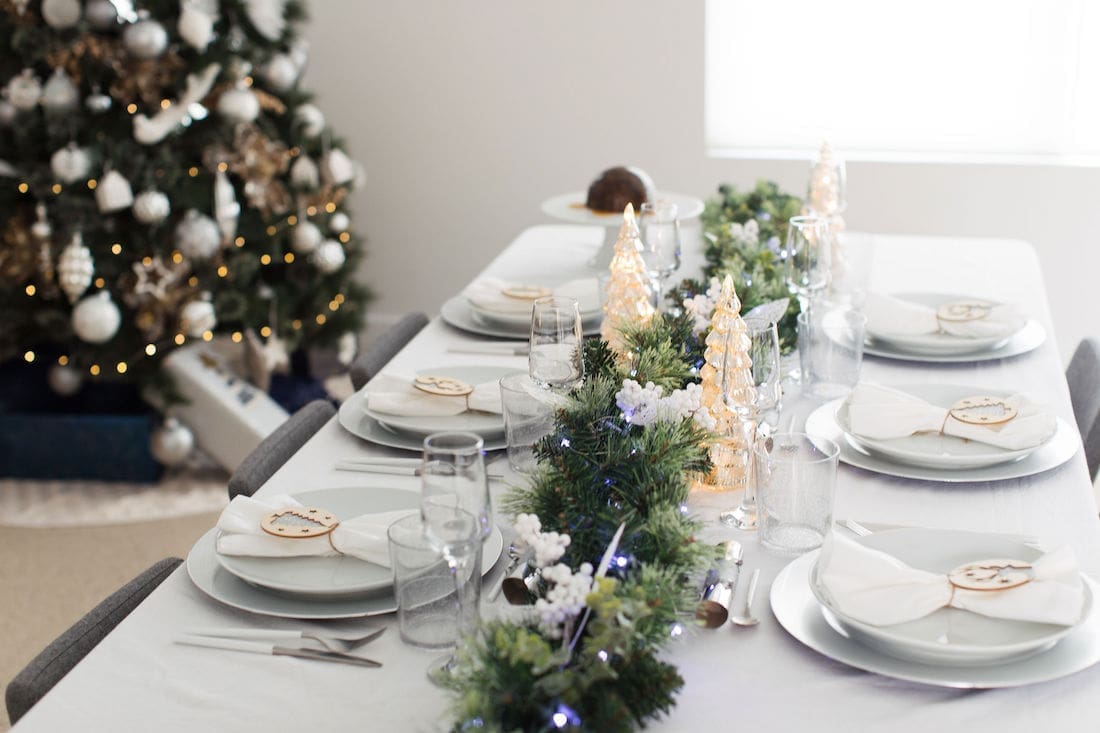 4. Christmas gift wrapping
We always say how you present a gift adds so much to the gift giving experience and it doesn't have to take a lot of effort or be overly complex. The gift wrap below took all of 2 minutes — we simply placed the gift in a white box, used two types of silver ribbon to wrap the box and tucked an artificial leaf and flower into the bow. We have loads of other gift wrapping ideas here.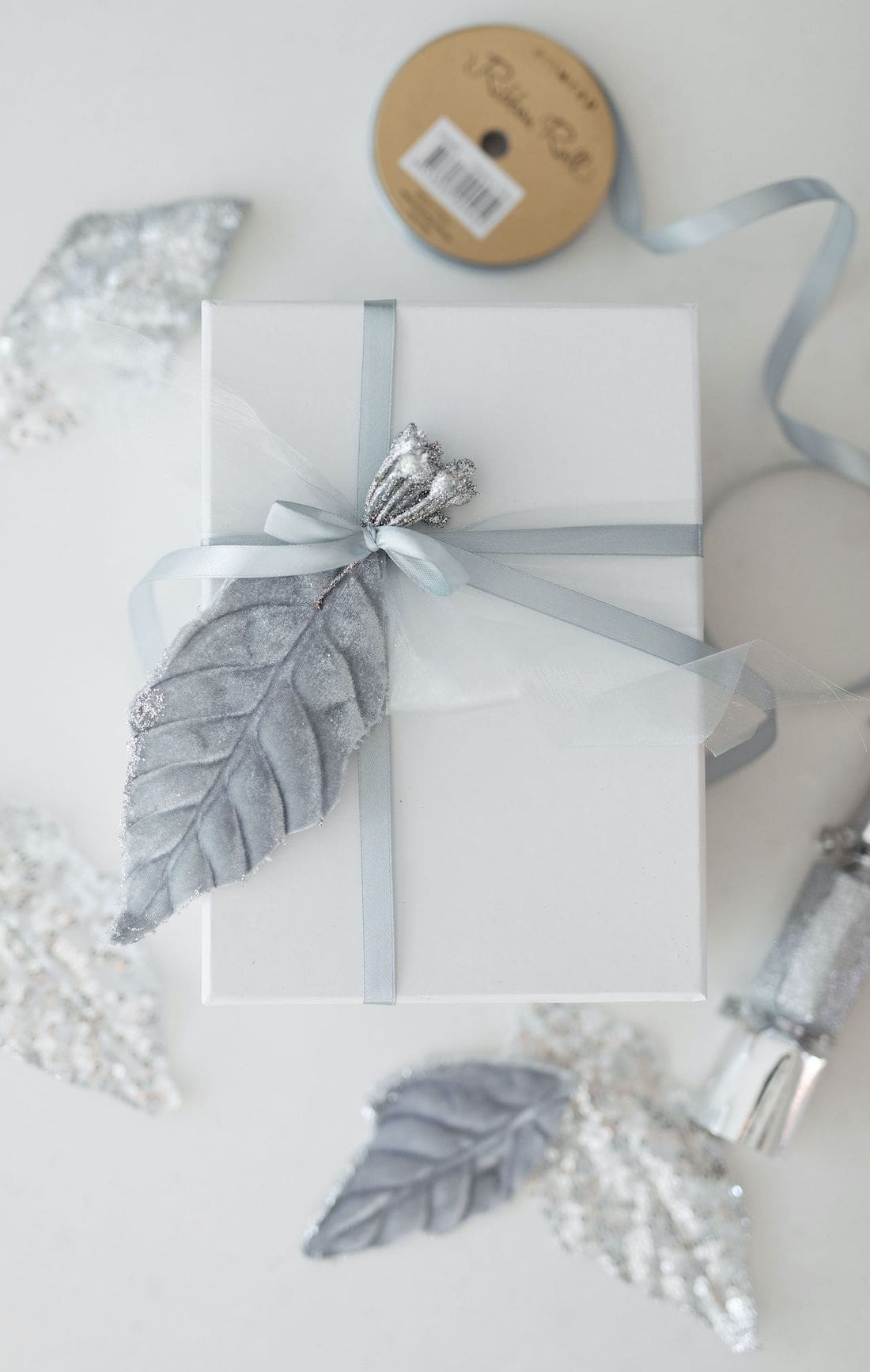 5. In a vase
Sprinkle some festive styling around your home by creating a faux floral arrangement. Simply place several Christmas florals and tree picks in a vase. You'll need some sharp scissors to cut the stems down to size and our tip is to cluster a few types of stems together like the pic below.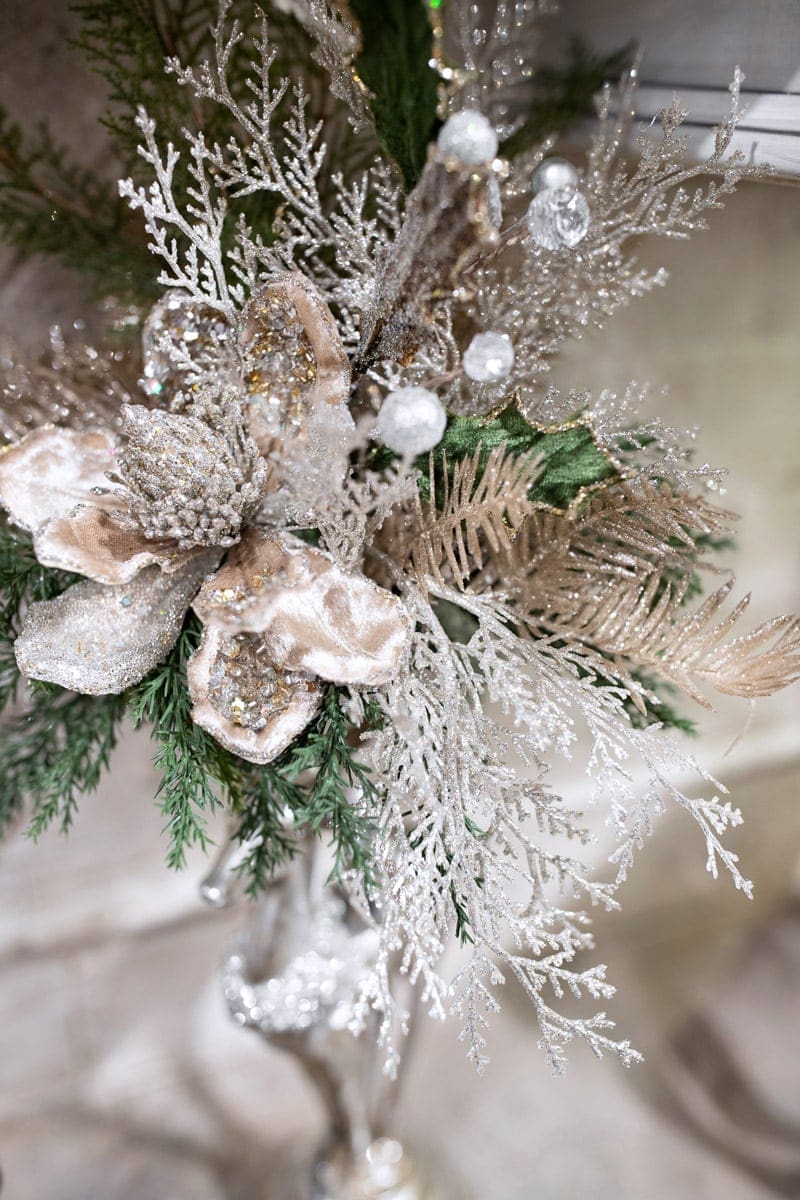 How do you like to incorporate florals into your festive styling? We'd love you to share your ideas in the comments below!