In partnership with Big W
Don't be alarmed but Christmas is just one and a half weeks away. Eeek!
I love the festive spirit and magic a styled Christmas table can bring to your celebration — it instantly sets the mood! Yet it can seem like just another expense to add to this already expensive time of year… or does it have to be?
Today's Scandinavian inspired Christmas table styling will only set you back around $100 provided you've got the basics of white plates and cutlery. All of the items I used (with the exception of the napkins) are available at Big W.
Keep on reading for my top tips to create an affordable Christmas table or check out the video at the end!
Related article: 3 Christmas table settings to inspire you
Related article: How to create a floral and festive outdoor entertaining area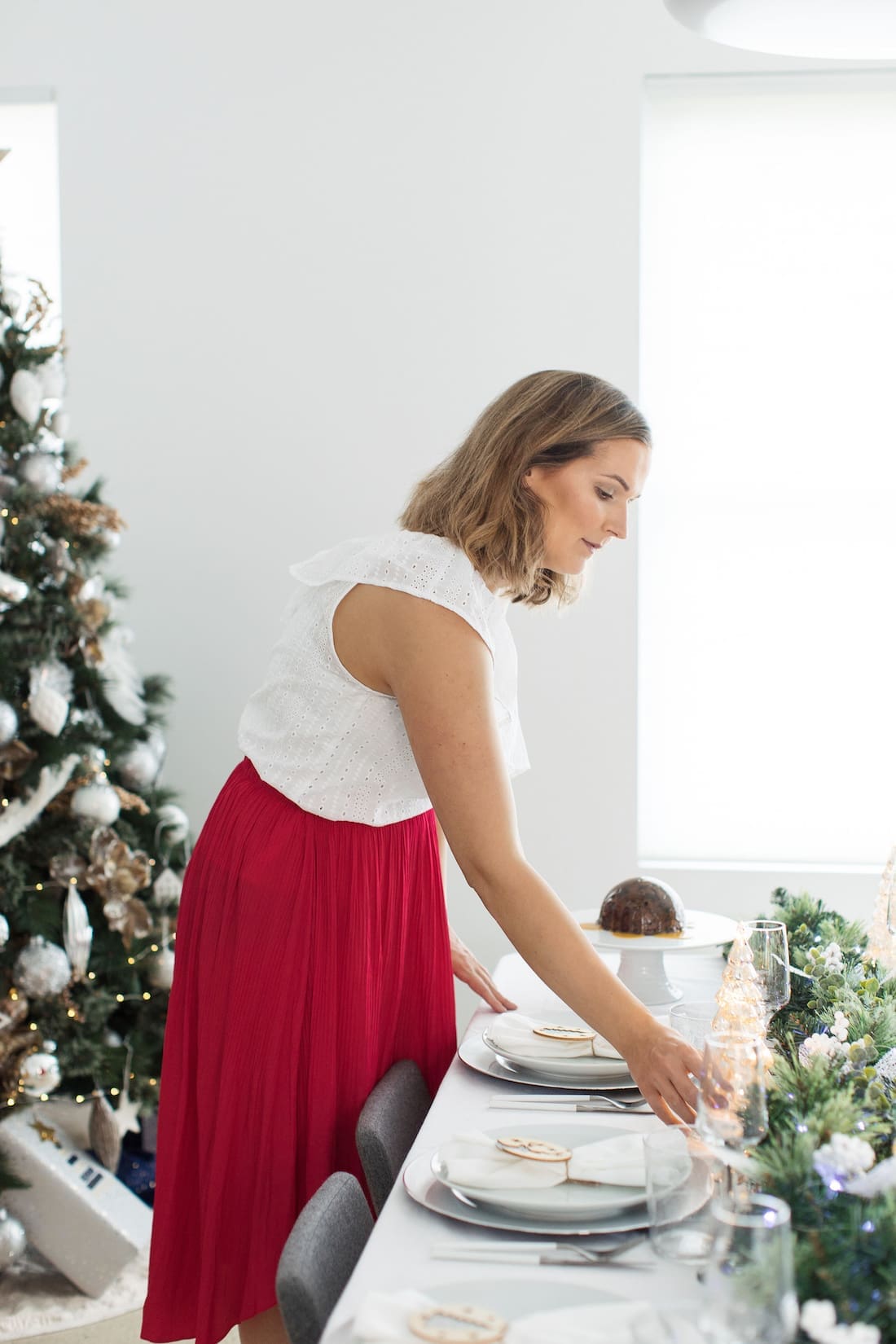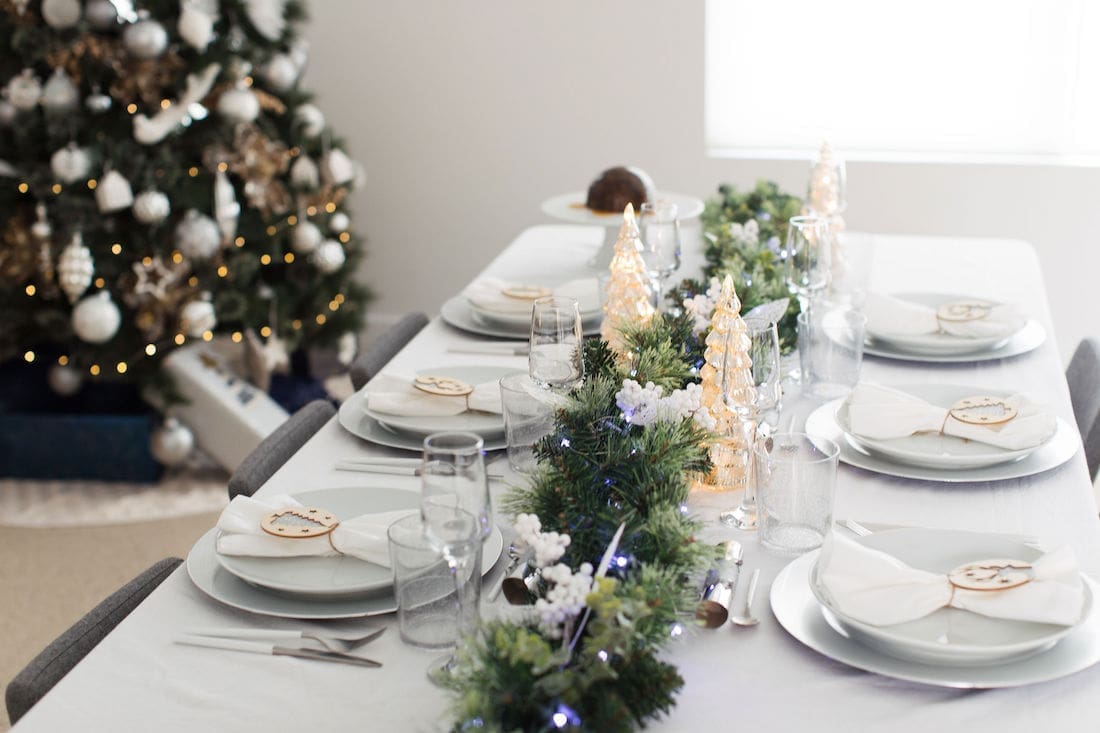 Big impact without the big price tag
When styling on a budget, I like to think of ways I can make a bold impression without it costing the Earth!
There are many ways you can do this, for example on this table I used the Christmas garland along the length of the table and added some luxe elements with the frosted berry tree picks and fairy lights.
An even more affordable idea is to use a bright or patterned wrapping paper as your table cloth, such as the floral wrapping paper we used in this Easter table styling. It will cost just a few dollars but really makes your table styling pop!
And my other favourite way to make a big impact for less is with candles — the flickering glow of candlelight is just so beautiful and tealight candles can be bought in bulk for under $10. Place them in simple glass vessels or even upcycled jars.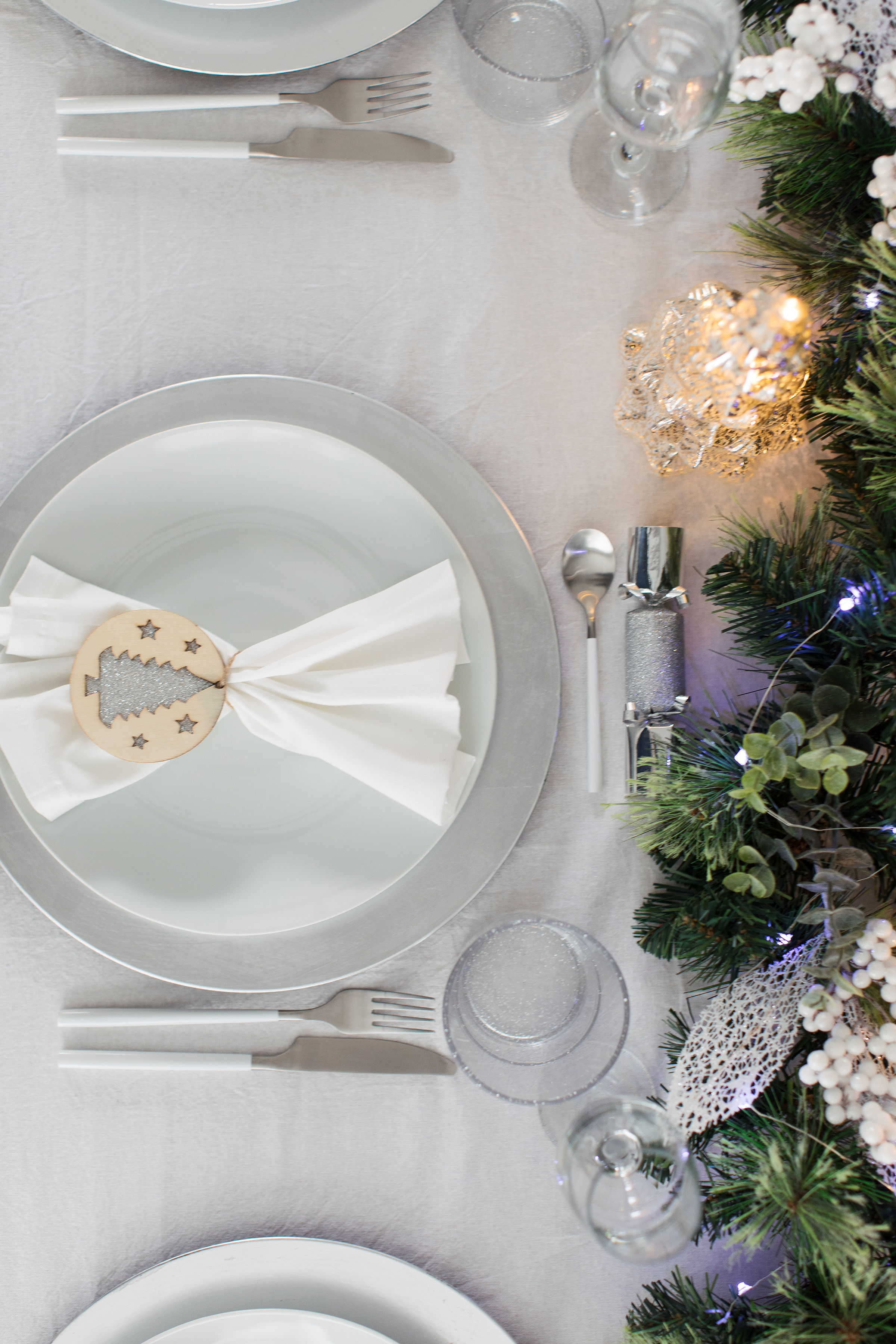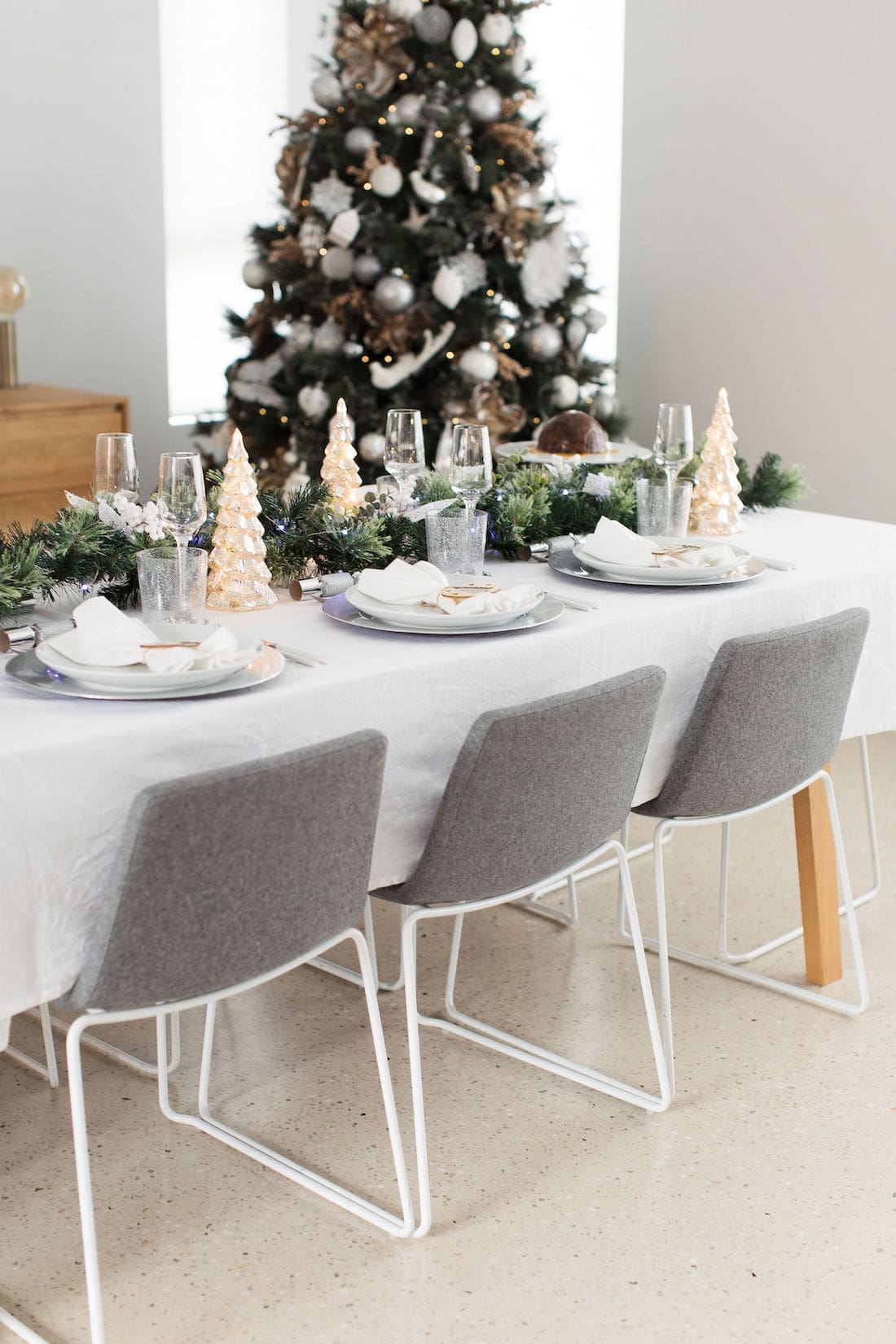 Repetition is your friend
A trick to creating a luxe look for less? Repetition, repetition, repetition!
Simply using the same pieces en masse instantly gives the illusion of a higher-end look.
For each place setting I used large silver plates (costing just $1.50 each!) as the base, a silver Christmas cracker and an ornament wrapped around the napkin.
The repetition of these pieces and of the silver colour gives this table setting consistency and that glam look.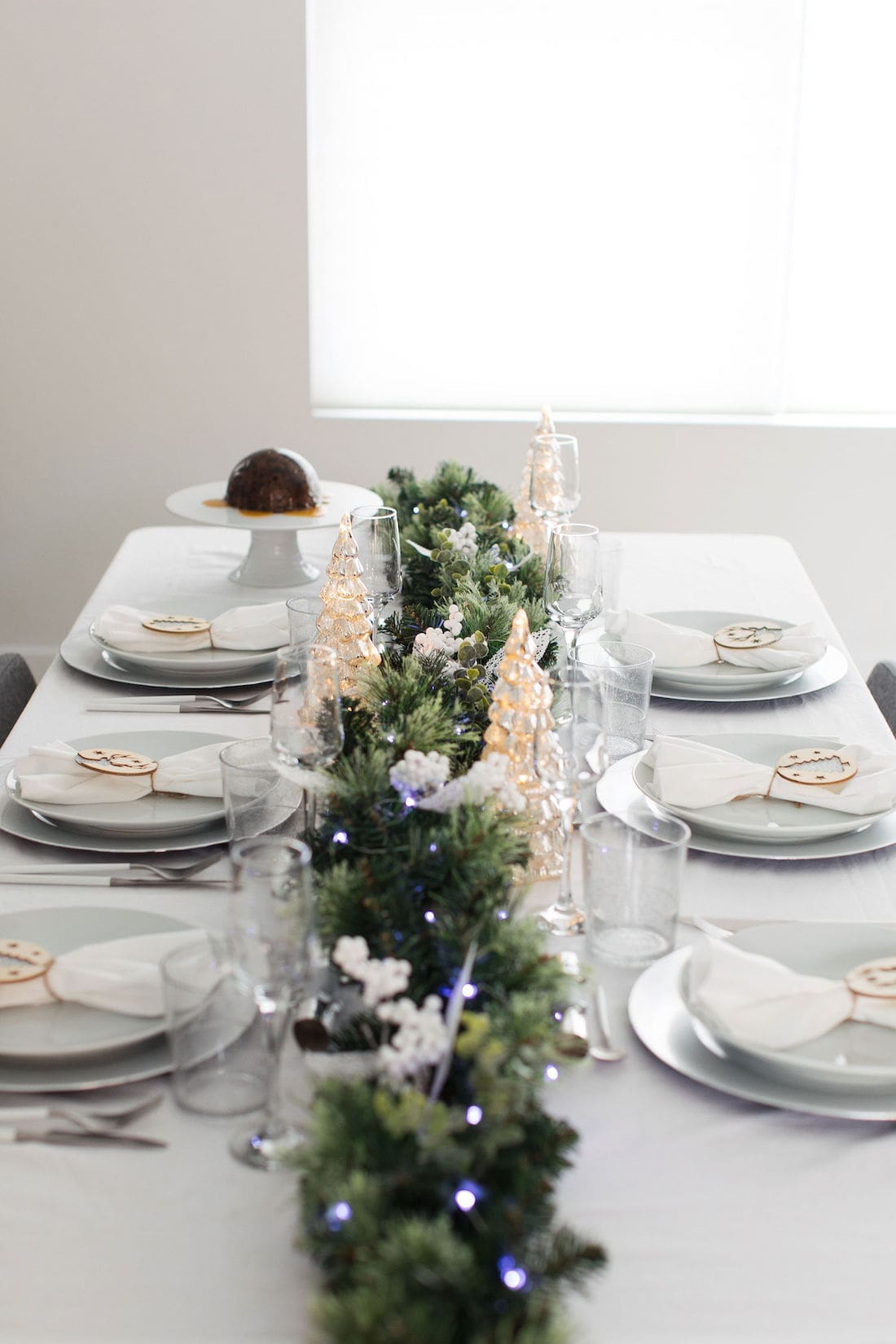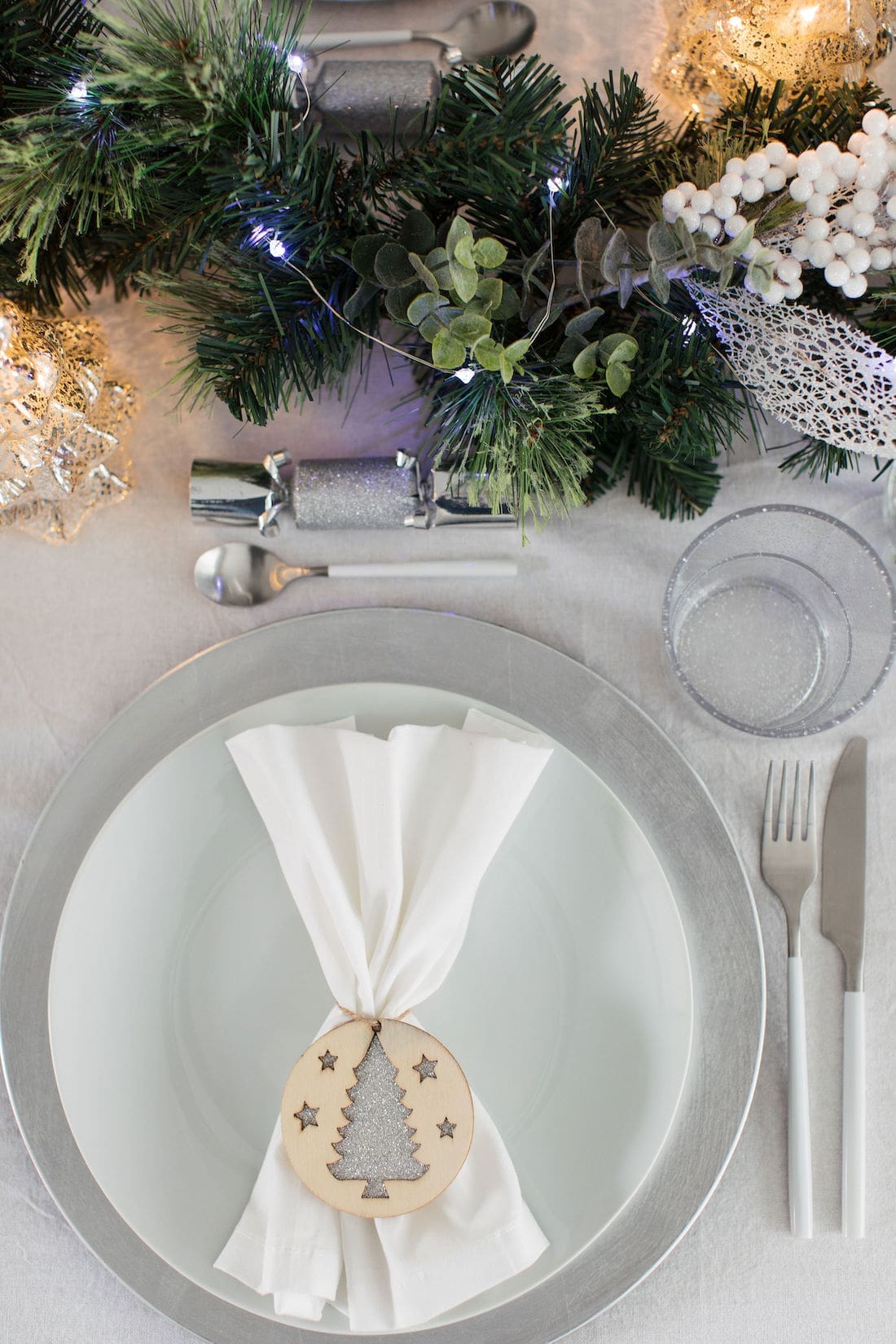 It's all in the detail
My final top tip for a stunning yet affordable Christmas table is to pay attention to the smallest details.
The placement of cutlery, ironed tablecloth, and sparkling glassware won't cost a cent but certainly will make an impression!
I hope you picked up a few ideas from this Scandinavian inspired Christmas table for your Christmas celebration. All of the pieces I used are available at Big W.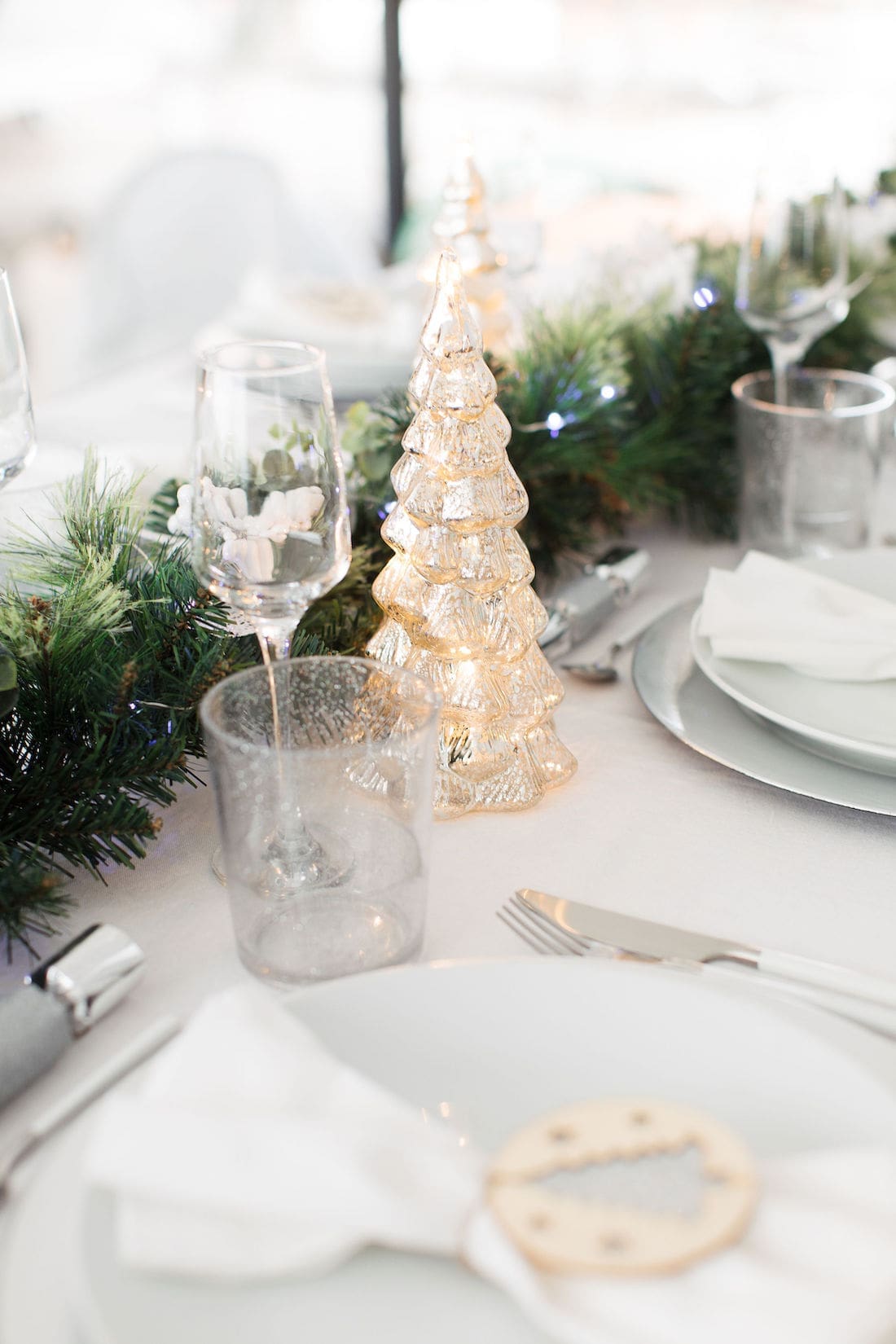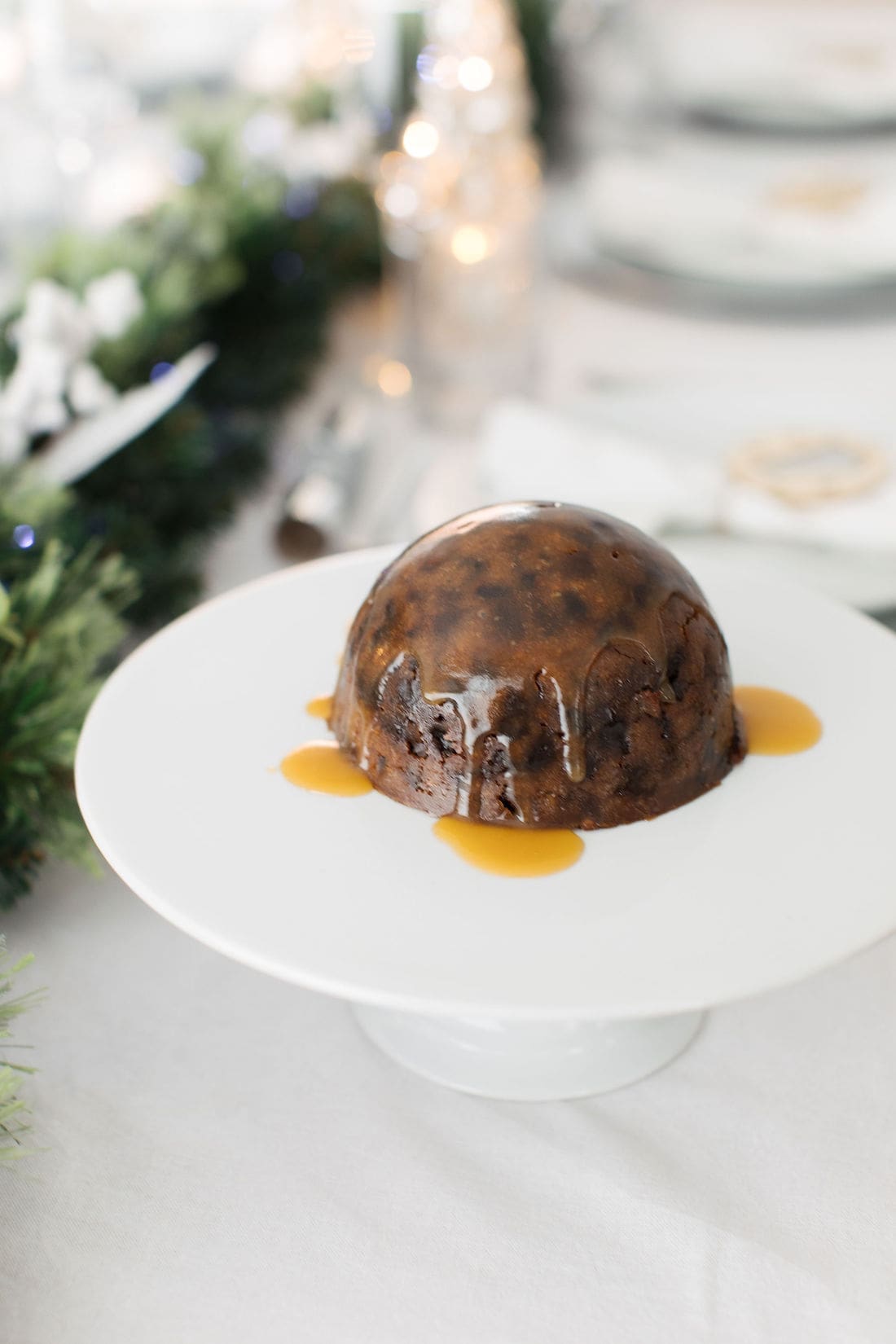 Photography by Thorson Photography