I'm the first to admit I'm shy when it comes to printed quilts. I generally always (read ALWAYS) opt for plain quilts and add pops of colour or interest with cushions, throws or by mixing up textures.
But this year I want to push myself outside my comfort zone and experiment with more patterns and colours than I usually would. And to inspire you to try the same, I'm sharing 3 bedding looks I recently created using latest season printed bedding from Adairs.
Romantic look
First up is this soft and romantic look using the abstract Wild Flora quilt by Mercer + Reid. Pink and blue is one of my all-time favourite colour combos and I love the washed out tones of this print!
There are a million ways you could style this quilt. You could pick up any of the colours on the quilt, such as the peachy-pink, cobalt blue or soft greys, and use this as an accent to feature in your cushions, throw or artwork. You could go more matchy-matchy and use the Euro cushions in the same print or pare back the look with white or plain coloured Euros.
I selected pink as my accent, featuring it in the throw by Home Republic, artwork and cup and saucer. Whichever accent colour you choose, try to have at least three items around the room that reference it — this will make your eye naturally travel across the room, creating interest and a 'pulled together' feel.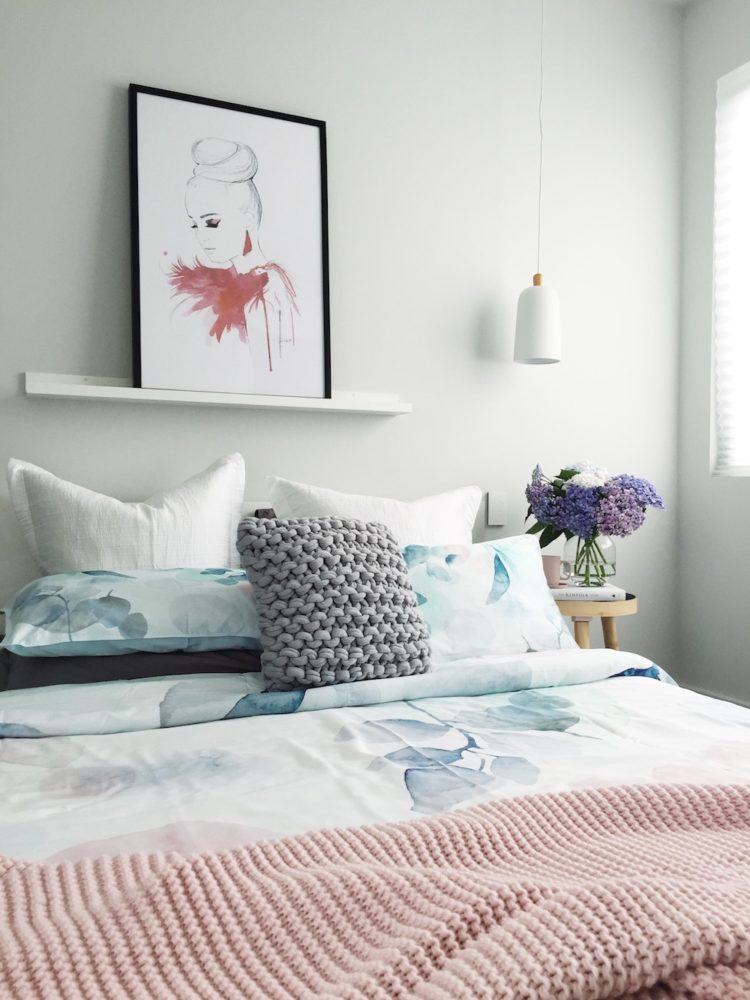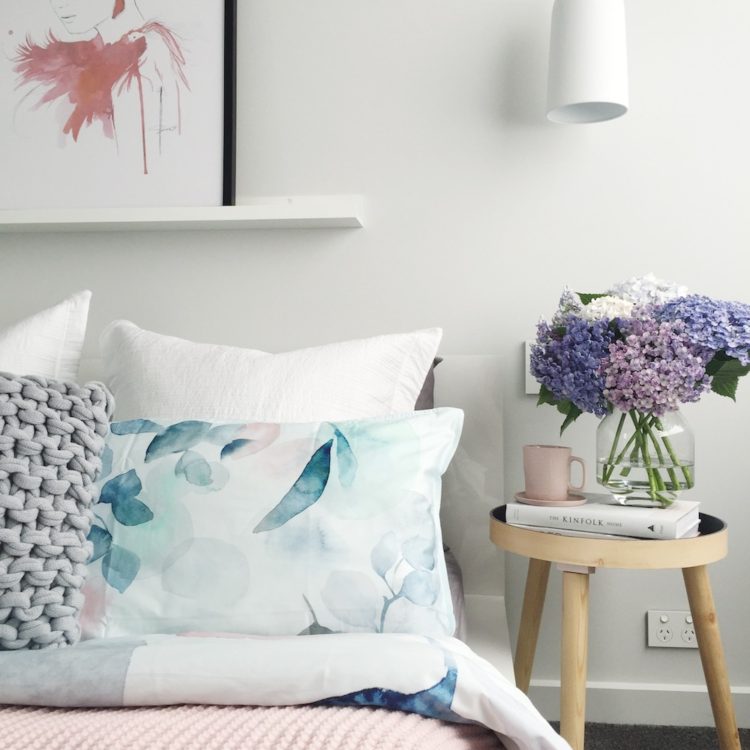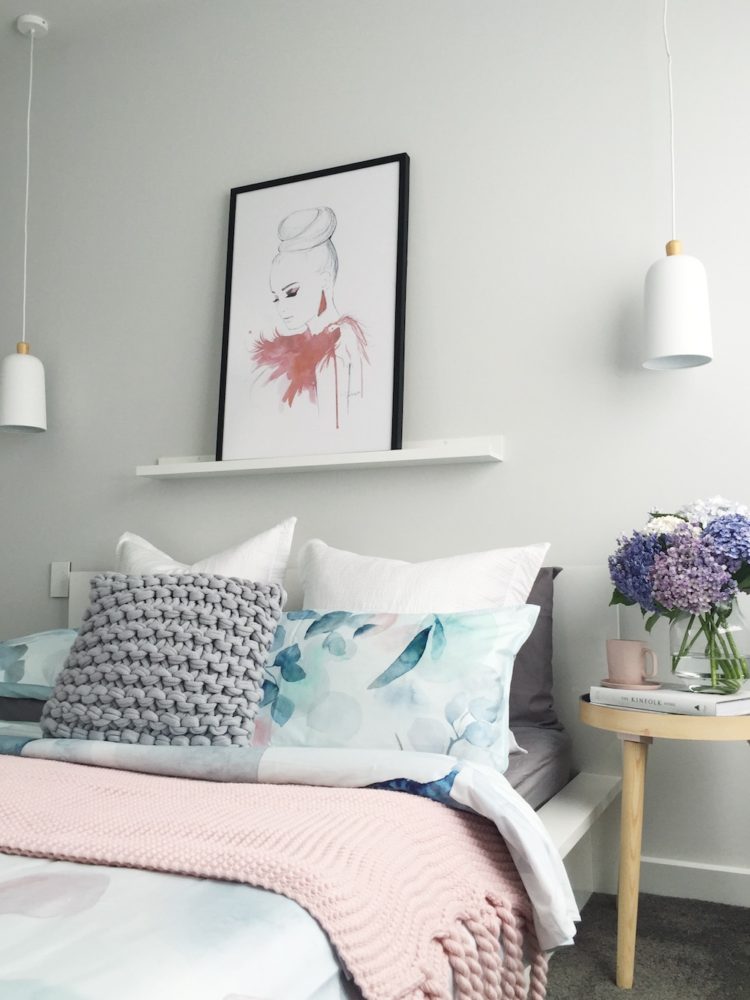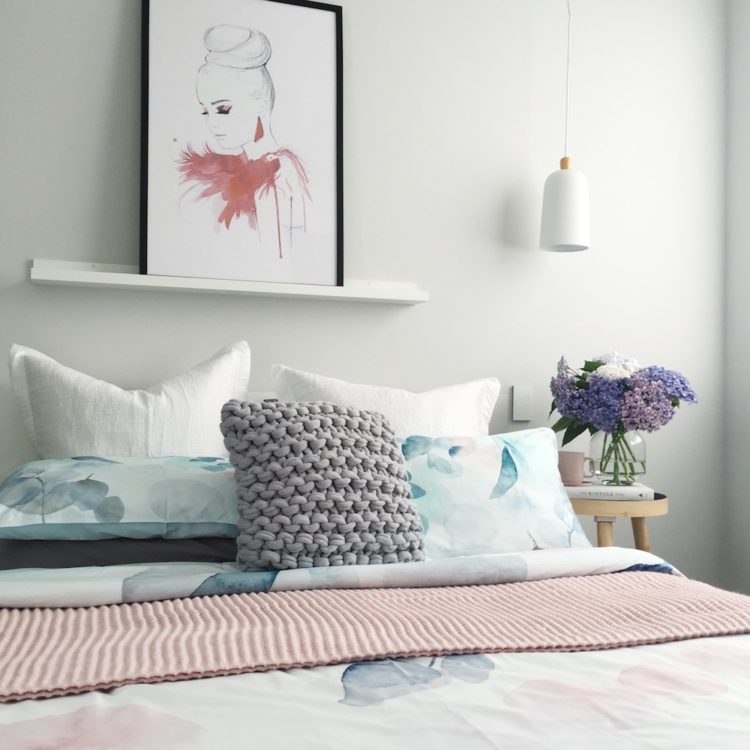 Botanical look
This look is my favourite! Using the Santa Elena quilt cover in this year's hottest colour greenery, it's somehow bold yet tranquil at the same time.
For this botanical look, I've used the matching Euro cushions and kept feature cushions to a minimum.
Some people find styling with green difficult but the trick is simple, stick to one of the following 3 colour approaches:
– Monochrome: use one colour so go green, on green, on green and soften with white or other neutrals
– Complementary: use colours from opposite sides of the colour wheel so pair green with pinky, red or purply tones
– Analogous: use colours that sit beside green on the colour wheel such as light blue, teal, lime green or light yellow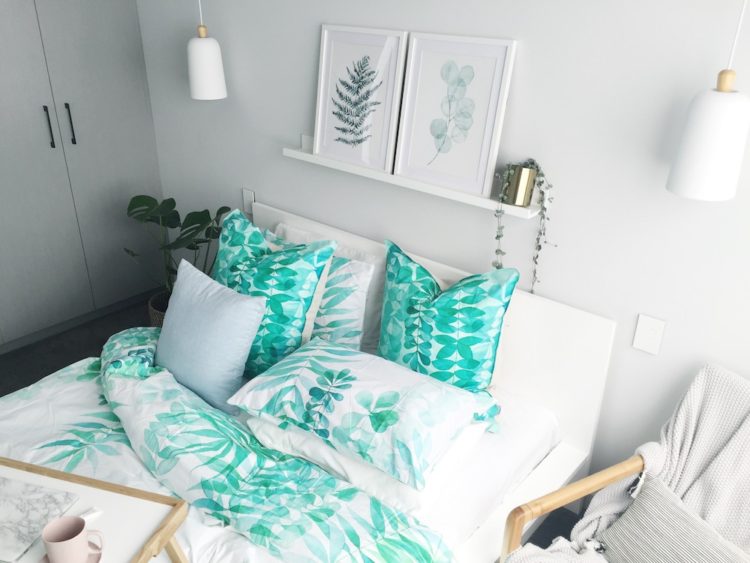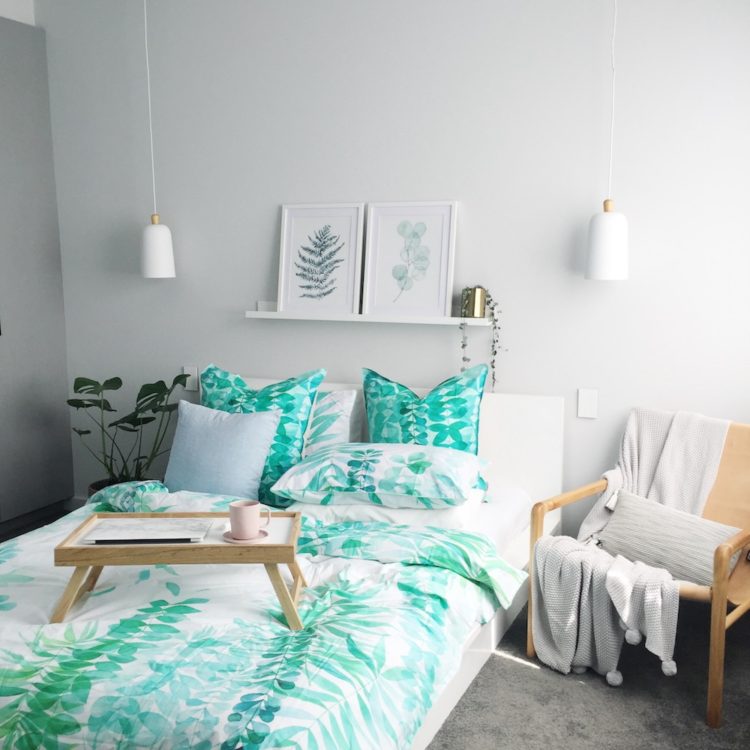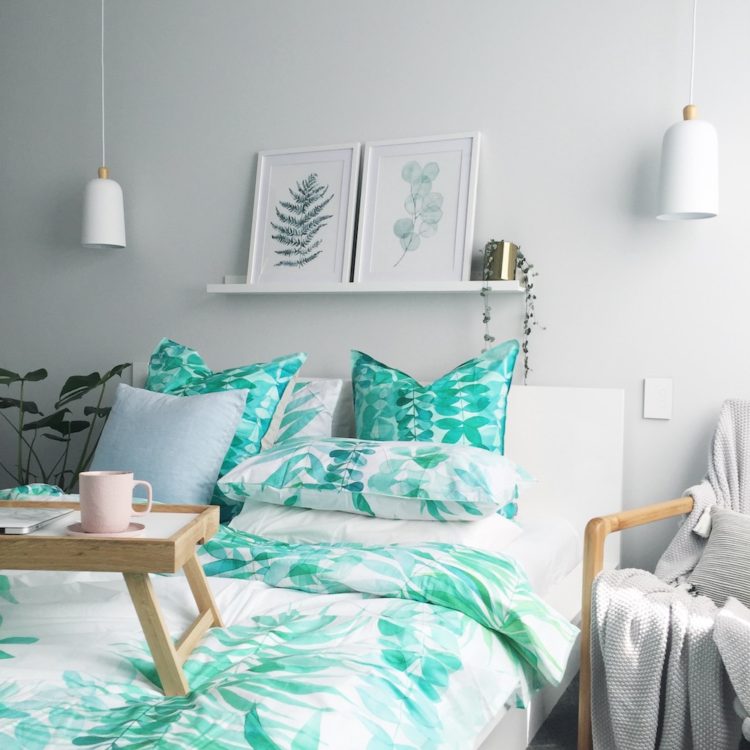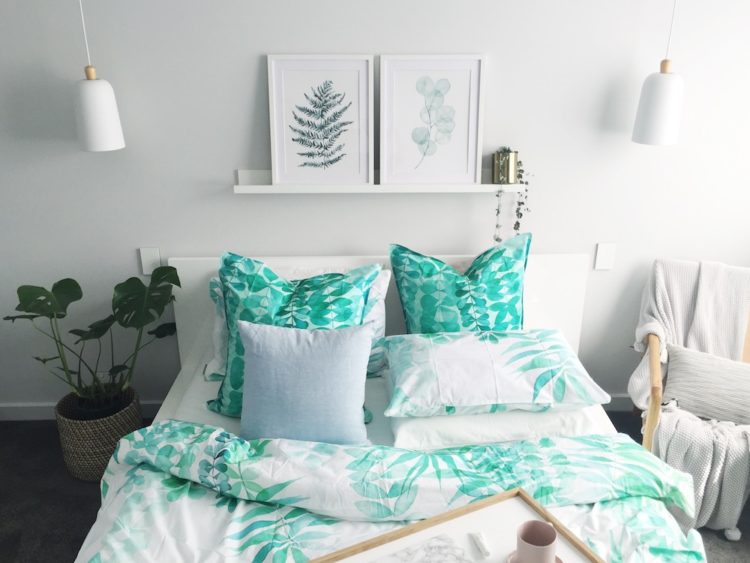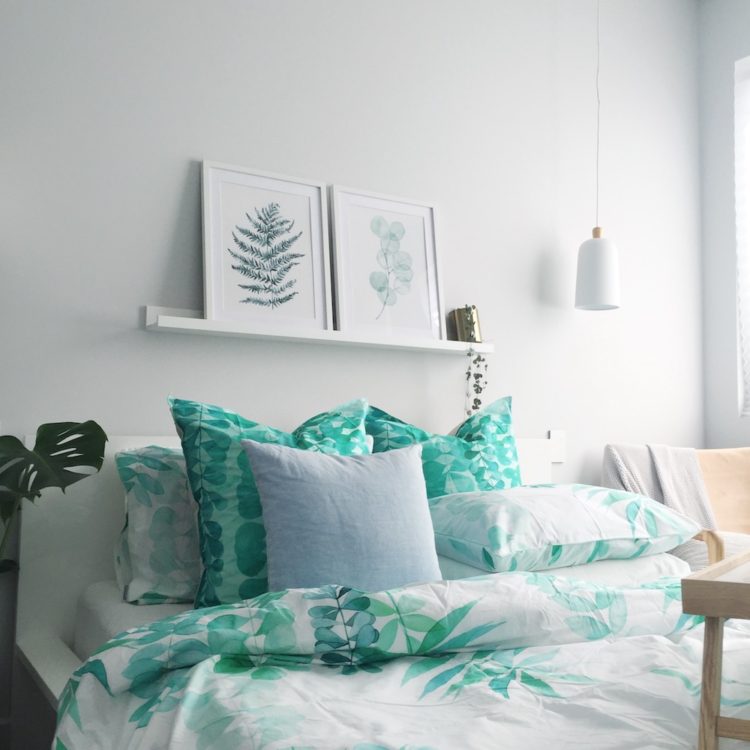 Geometric look
And finally, I of course had to feature a bit of black and white bedding using the Arlo quilt.
I love how this asymmetrical geometric print seems to have a white runway down the centre to the cushions, making you just want to dive into bed (or am I the only one who sees this?!).
You could style this quilt in a crazy bold way by pairing it with bright Euro cushions and throw or do as I have and soften the look right up with white, pink and grey cushions.
The horse artwork above the bed is so dreamy and I played on this feel by stringing white lanterns above the bed too.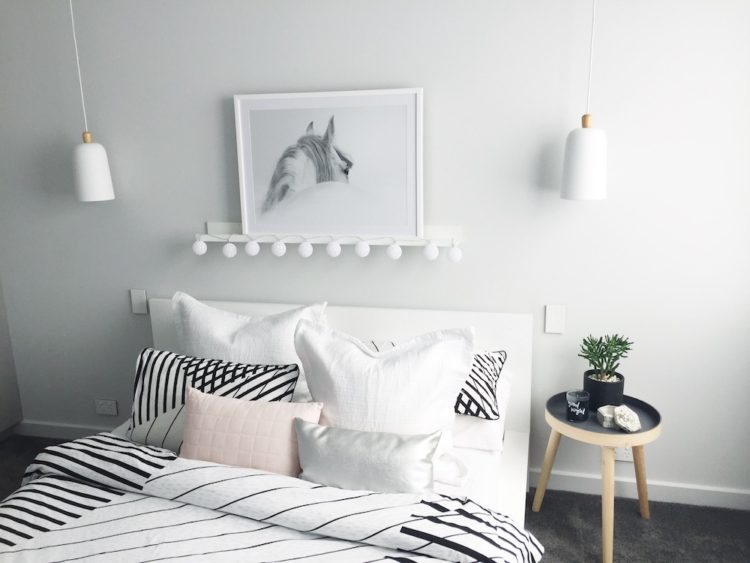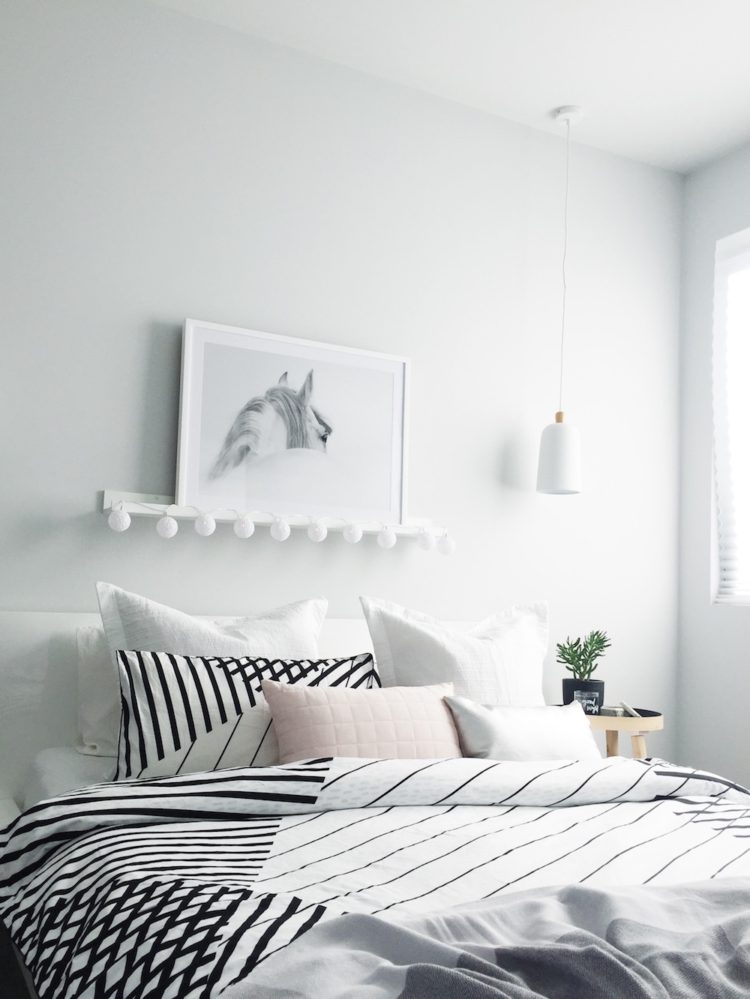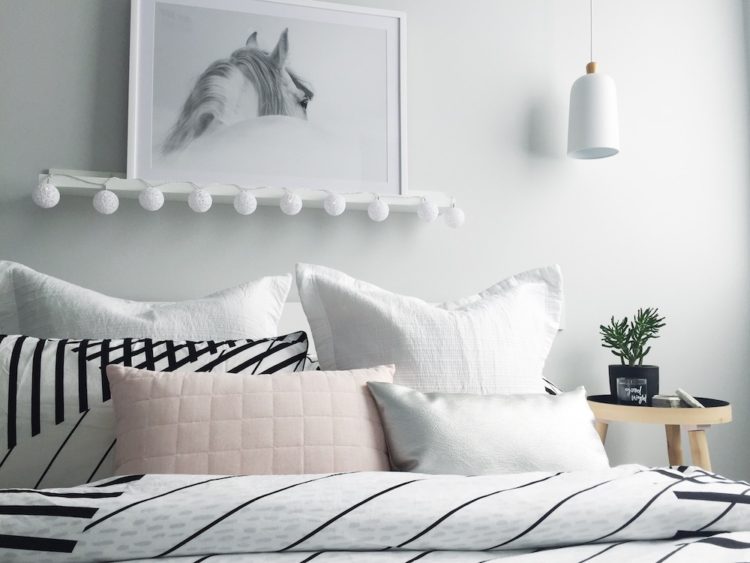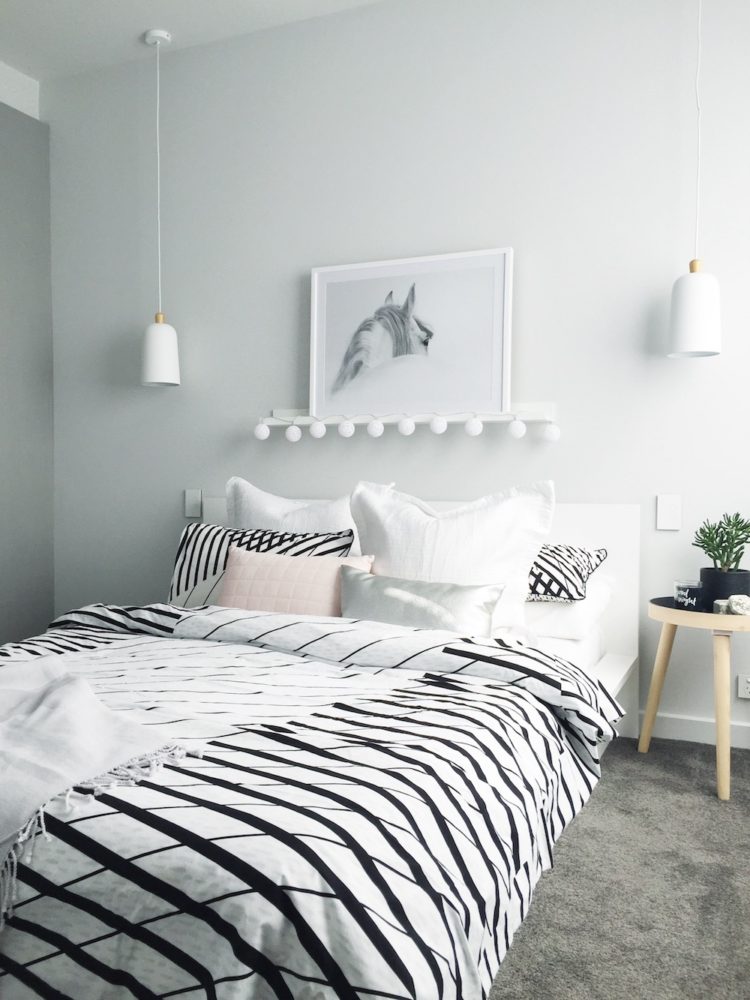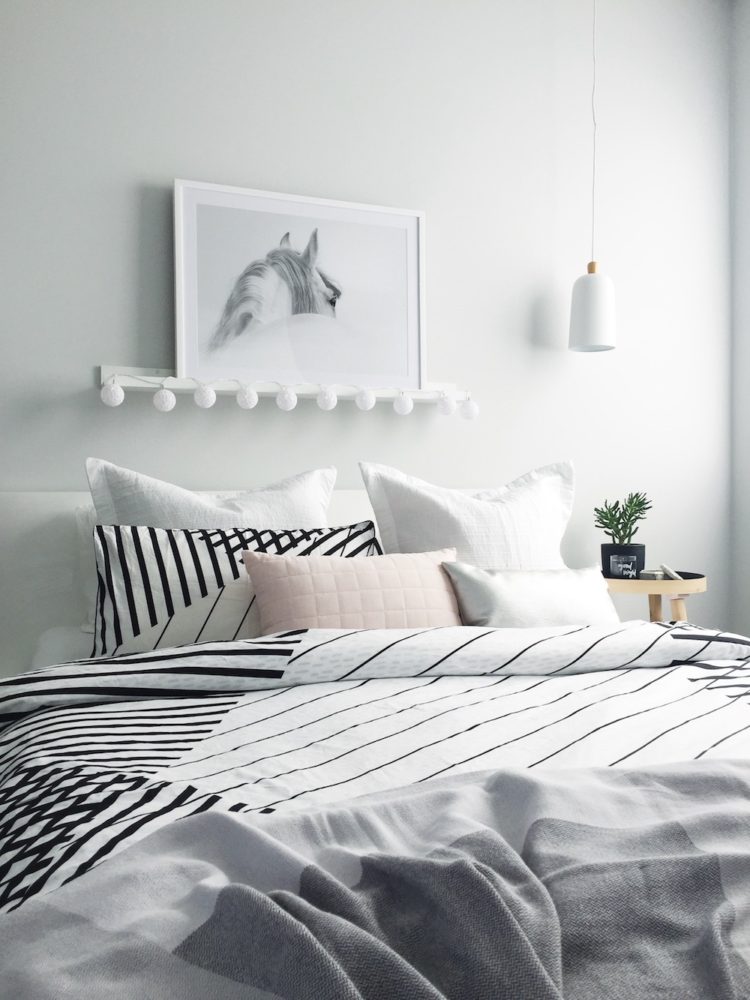 What is your favourite bedding look? Do you embrace printed quilts or have I encouraged you to give it a go?
Disclaimer: Some of the products pictured were provided for the purpose of this blog post. All opinions are 100% my own, and all products recommended are things I truly like or use.