A few months ago we gave you an exclusive preview of the Haymes 2015 Colour Forecast Trends and last week we attended their launch party!

Hosted at Two Ton Max in Melbourne, the venue was bursting with inspiration that reflected the five evocative colour themes — 'Exotic Botanic', 'New Skin', 'Raw', 'Rhythmic Palms' and 'Relaxed Replay'.
Guest speaker Dana of Yellowtrace
Special guest speaker, Dana Tomic Hughes of Yellowtrace (pictured centre above) presented the 'colour stories' and spoke about all of the colours, what they represent and how they are being used in design.
Dana says the full colour spectrum is being embraced in some projects to portray optimism. Blue in all its hues represents freedom and is the opposite of what is happening in society. According to Dana, pink is 'huge' and has been for a while but it's evolved and grown up — cleaner and apricot-y tones. She says nude shades are the newest and are everywhere in fashion. They are an evolution of pink and the minimalist colour palette. While green has always been around, Dana says it now represents how we want to live, a more organic and healthy lifestyle.
Known as a 'self-diagnosed design tragic and award-winning interior designer', Dana also went through cool architecture, interior design and art that uses colour well like the Pantone skin tone guide and Nike pop up store in NYC.
More insights into the 2015 Colour Forecast
Wendy Rennie was the main Colour and Concept Manager at Haymes who created the forecast — she even went to Paris for 'research' (ummmm…. we want her job!). Here's what she had to say about each of the trends.
EXOTIC BOTANIC
Dusty pinks, tainted greys and copper. Inspired by floral colours and showing light and dark — like a sunset and sunrise there is depth to the colour and transition, and together the colours become mysterious.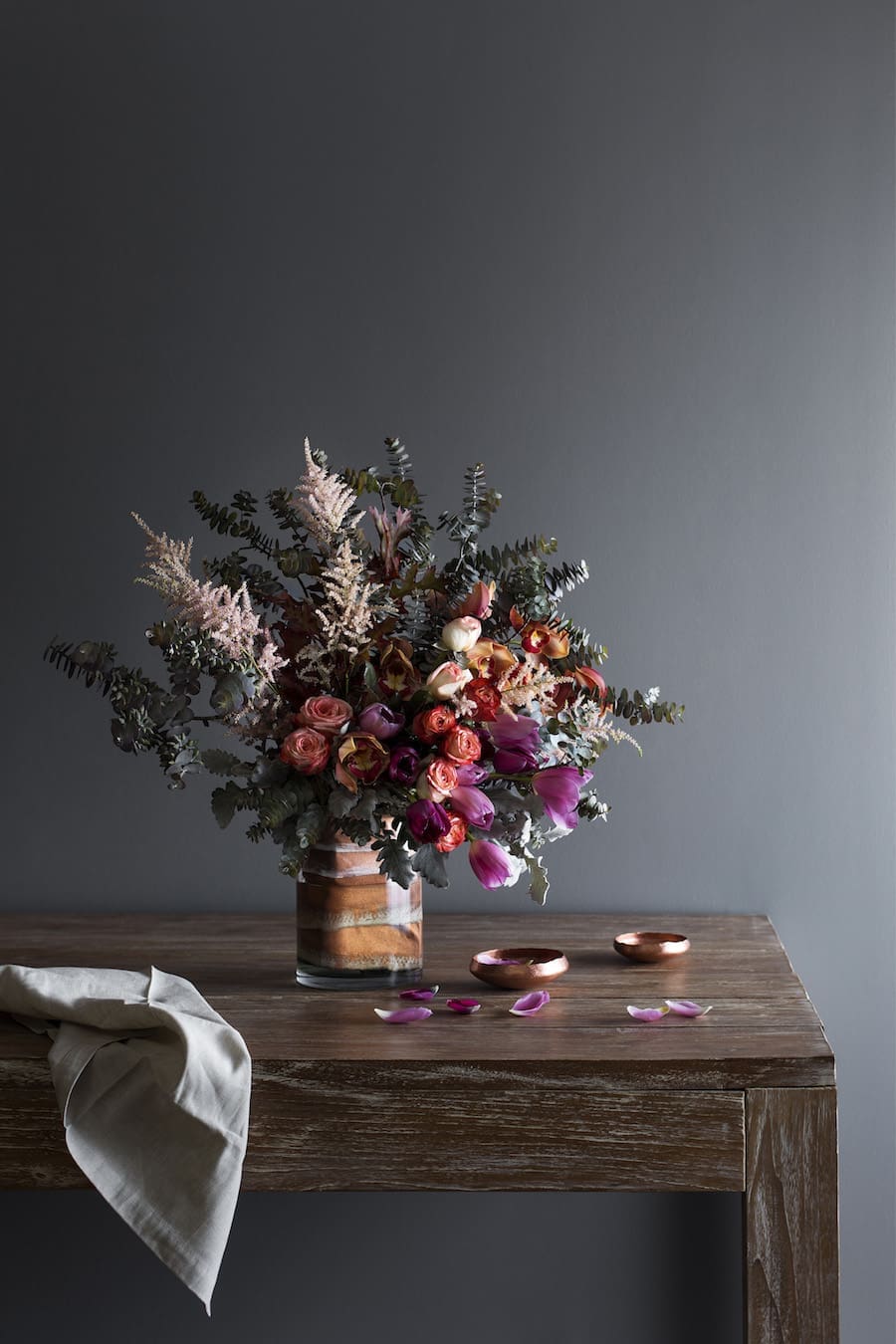 NEW SKIN
Denim has moved into interiors because of its comfortable and casual vibe. It has an every day feel and is great to live with — it has a 'lived in' feel. The denims flow from every wash from light to dark.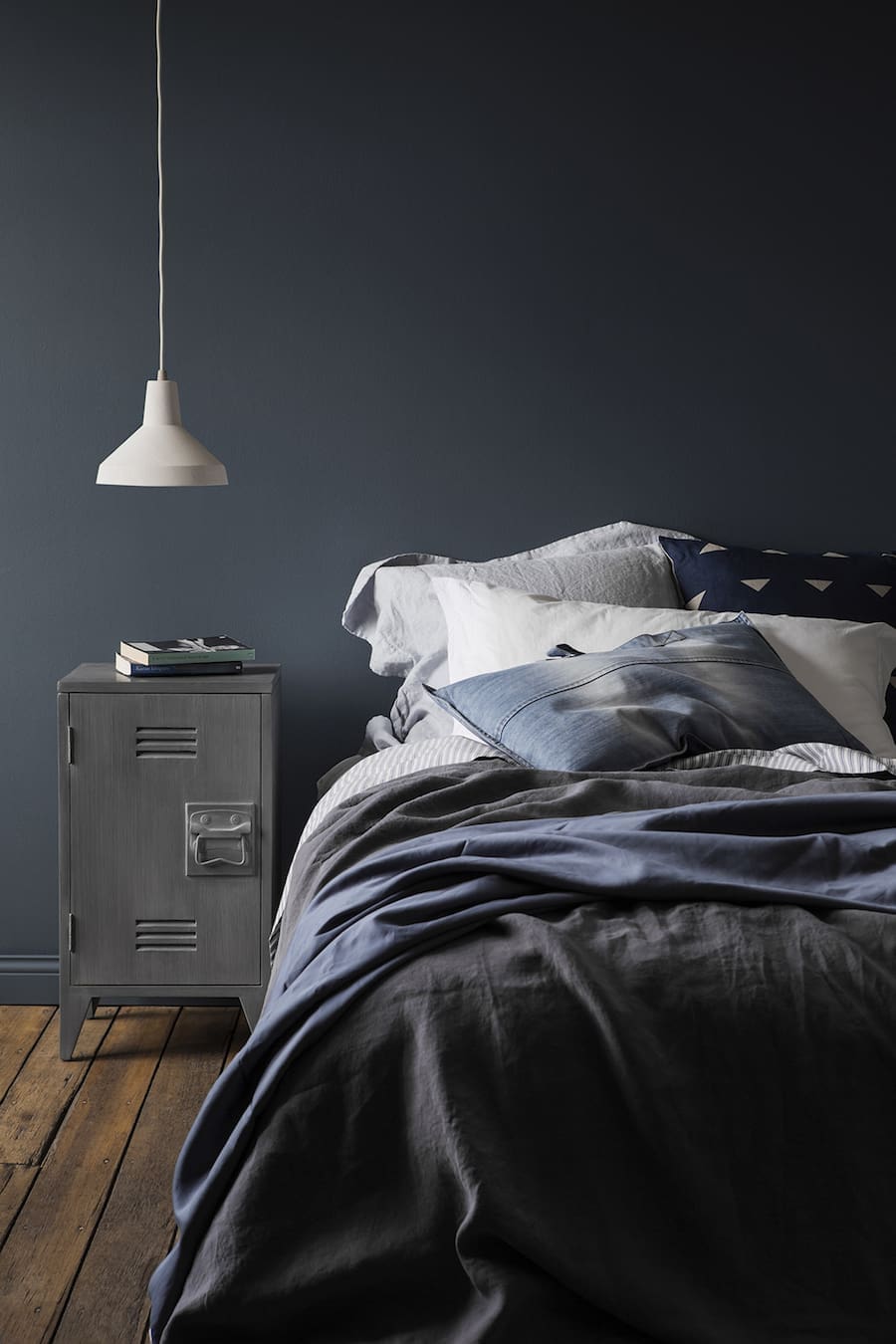 RELAXED REPLAY
Bright, clear colours that gives you good vibes. The focus is on colour. It's fun to be around and all about the party.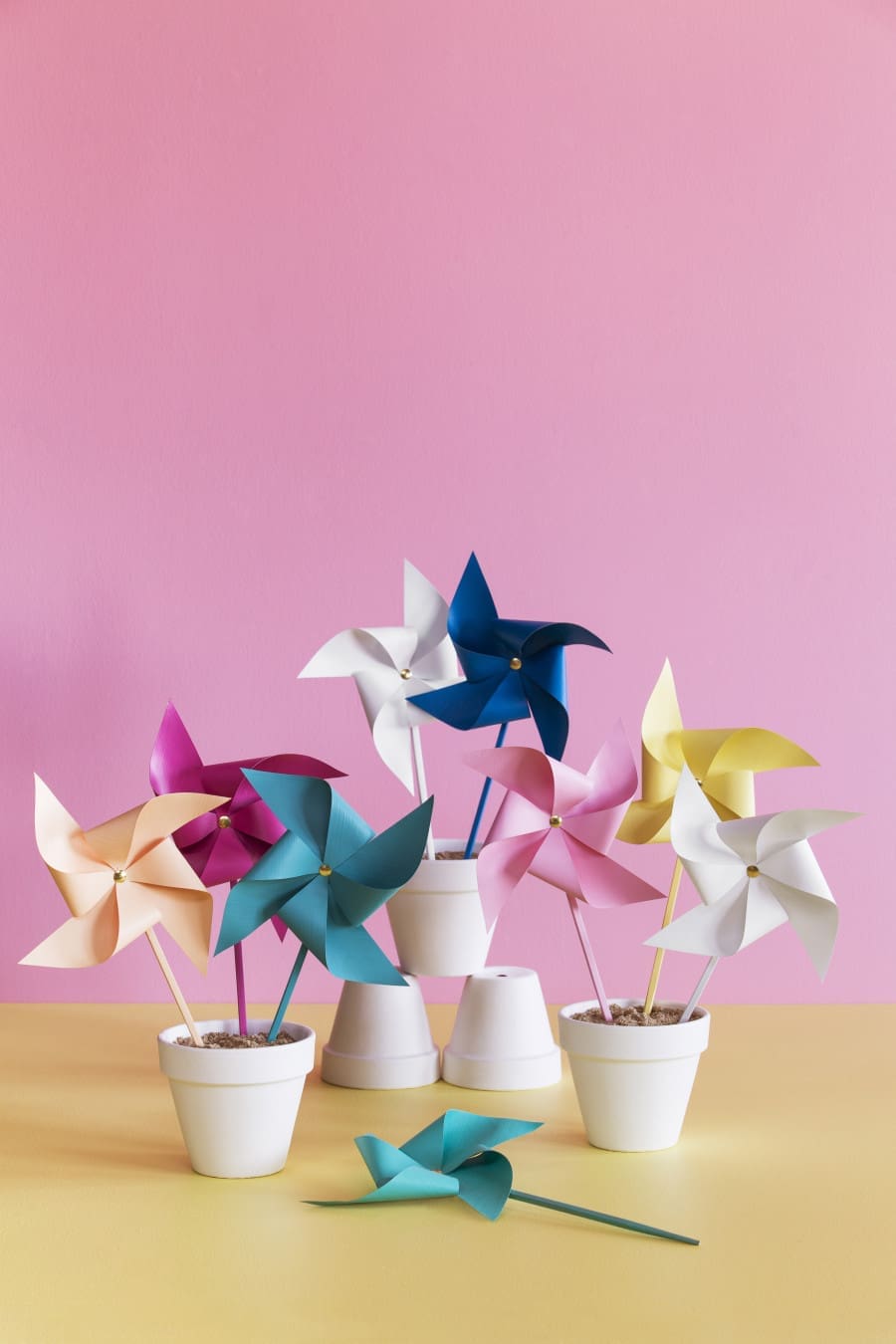 RAW
The colours and palette we're all comfortable with. Brands from high to low in Paris uses these colours. Derived from nature, this palette is organic and basic, for paired back styling and simplicity. Wendy says it's now being paired with brown (with red tones) which is new.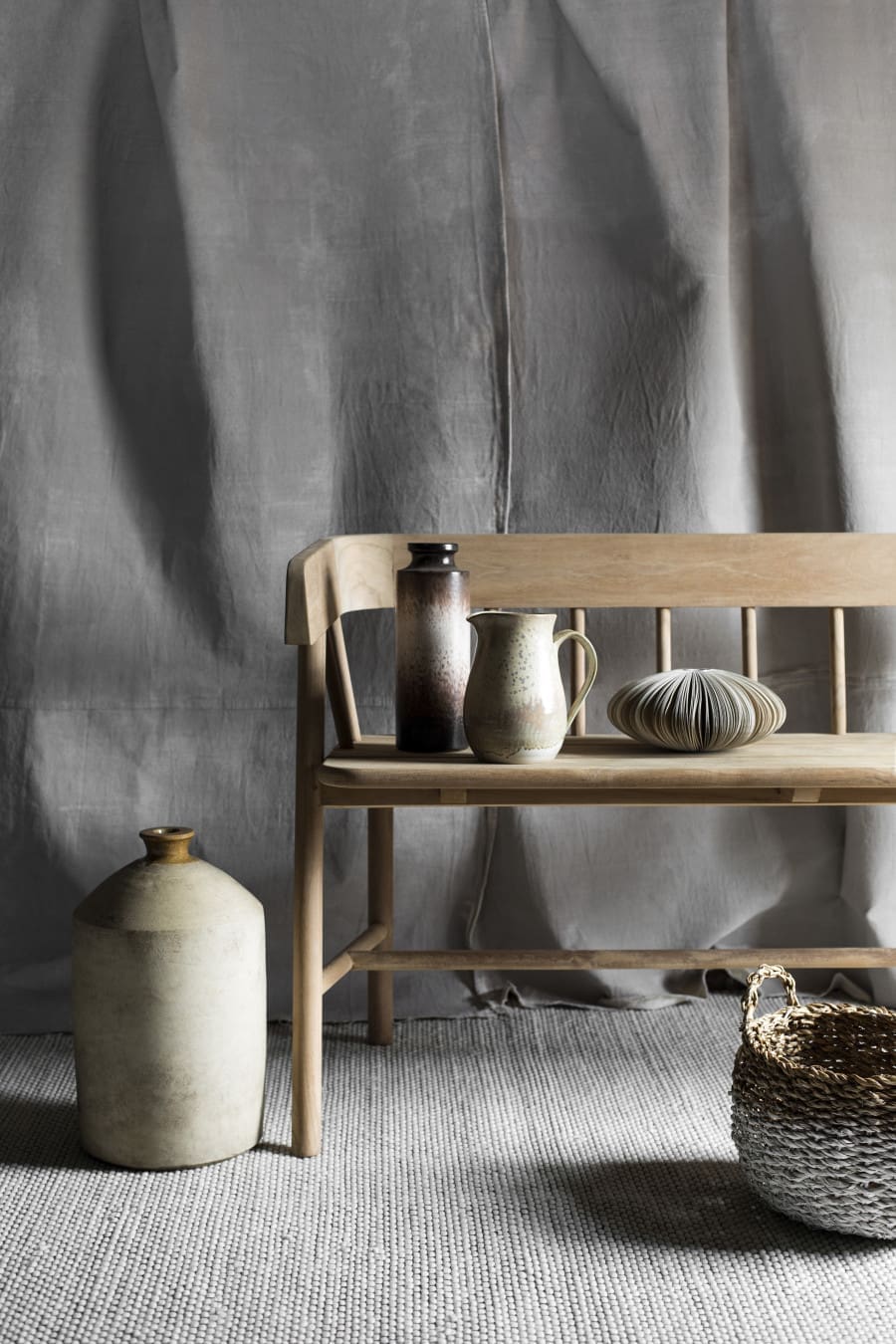 RHYTHMIC PALM
A lush palette like an untouched jungle. Deep and abundant. Fits well with over-the-top styling, wallpaper, golds and quirky features.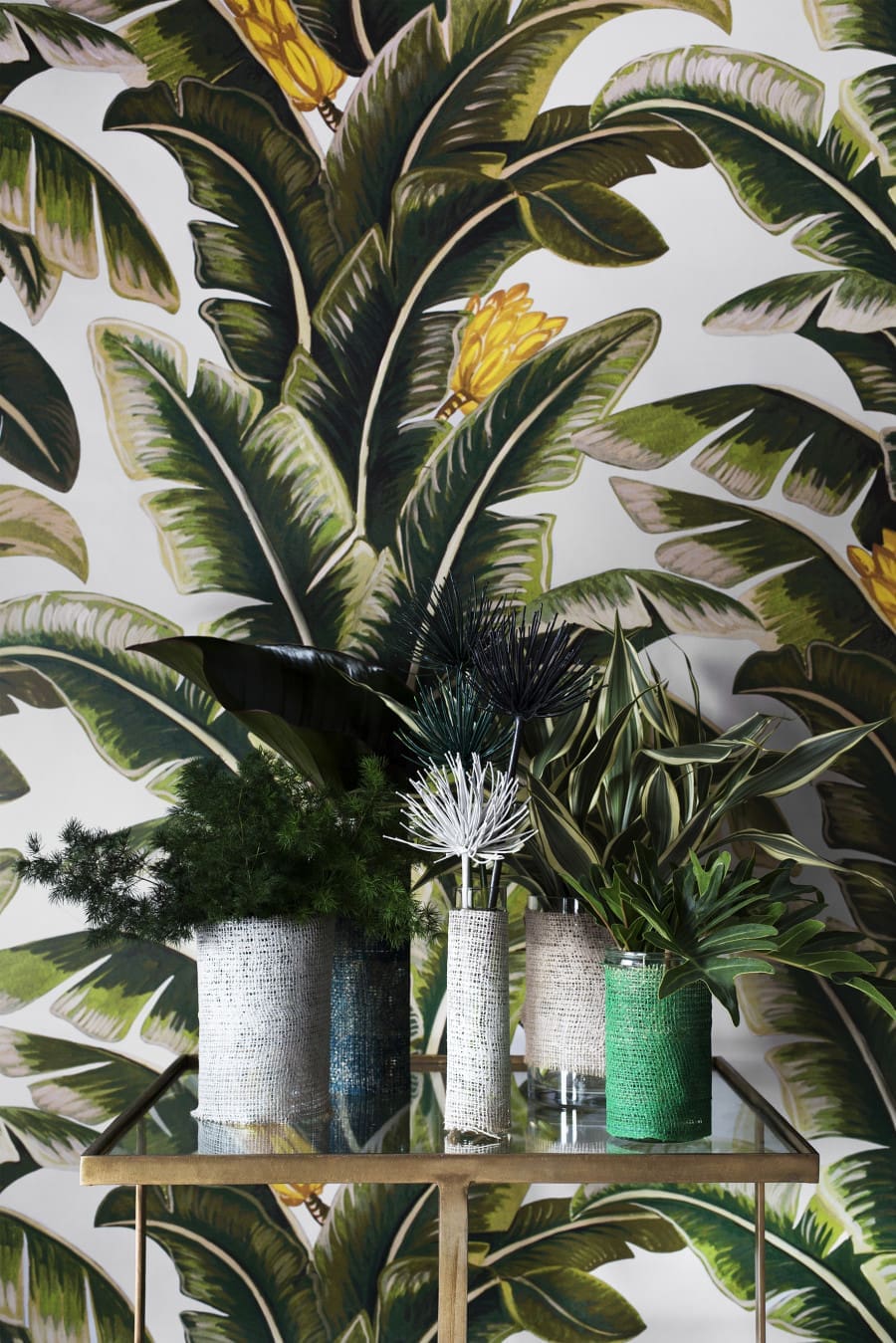 Our minds are running in overdrive thinking of all the fun projects we can do with these new colours. We already have our hands on some from the 'New Skin' collection so keep an eye out for that project coming soon 🙂
Read more about the Haymes 2015 Colour Forecast in their magazine below.