Styling a kitchen is much trickier than other spaces in the home because for many people it's the most used space.
Simply keeping your kitchen clean can be difficult enough! But today we're challenging you to think of your kitchen in a different way — not just a practical space but one that can be stylish too!
Add a statement plate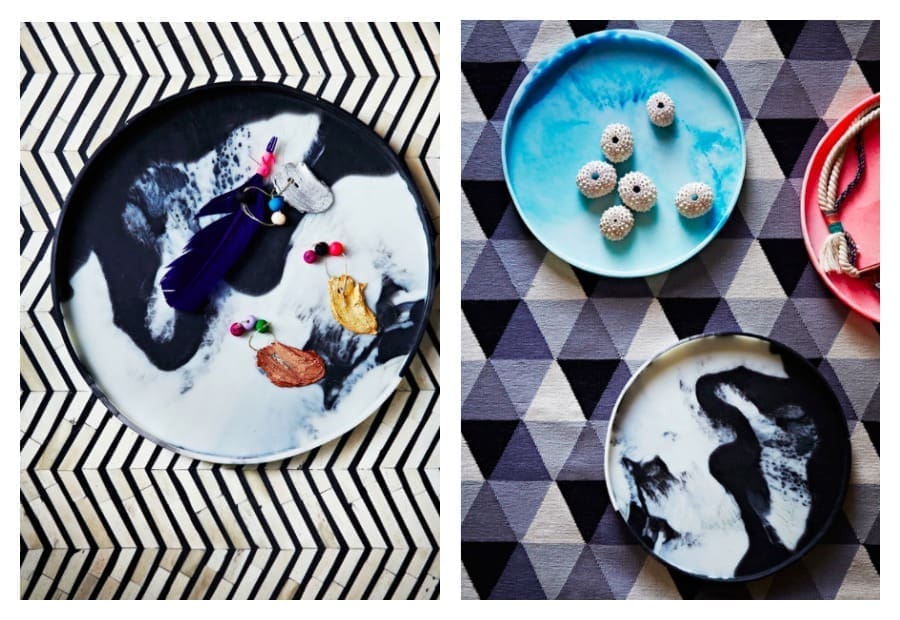 We love the styling in these Fenton & Fenton photos. The marble pattern plates with contrasting geometric prints are divine.
You can hang a statement plate like artwork in the kitchen or sit it on your kitchen bench (just be sure it's out of reach of little hands!). And no need to stop at one, a collection of complementary plates creates real interest.
A splash of greenery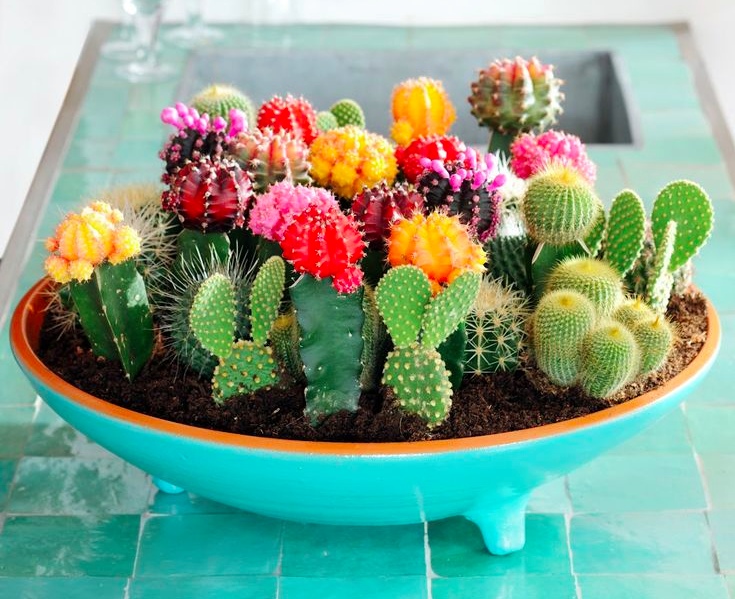 Our styling hero Darren Palmer says to add life to every room of the home and the kitchen is no exception.
A stylish fern or cactus, practical herbs or beautiful blooms will immediately catch the eye. There are endless ways you can present greenery in your kitchen from ceramic bowls (like the picture above) to old tea tins. Designer Max Humphrey suggests using a collection of vintage bowls which looks great along the window of his apartment.
Show some shelf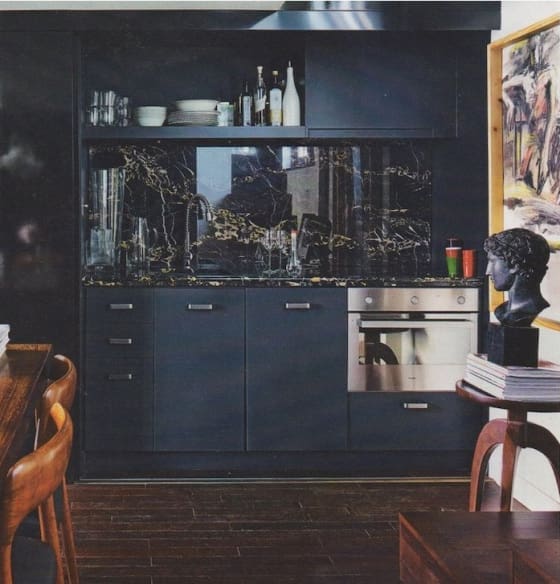 London designer Abigail Ahern talks about kitchen styling a lot on her blog and one of her biggest tips is to remove some of your kitchen cupboards to expose the shelves — "If everything is behind closed doors it reads as boring whereas if you have shelves or a dresser or bar cart you'll immediately adding interest!"
Let your kitchenware be your artwork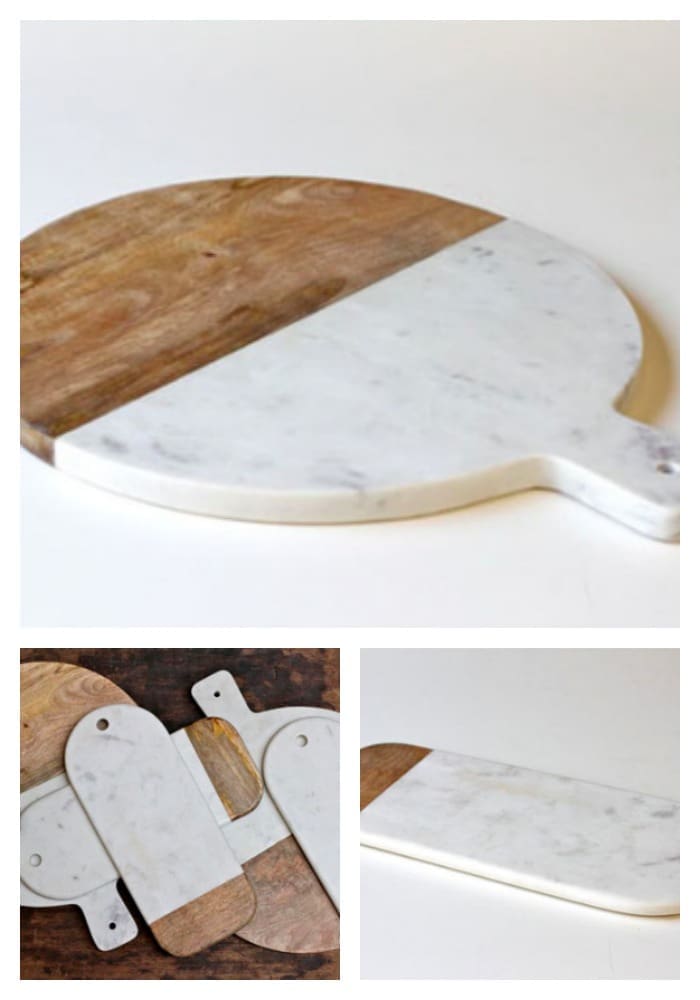 Marble is THE biggest trend in home decor right now.
There's no need to buy a heap of small objects and votives to style your kitchen when your everyday kitchen objects can become the art. These marble and wood cheese boards from Few and Far actually made our hearts skip a beat — stunning!
Dust off your cookbooks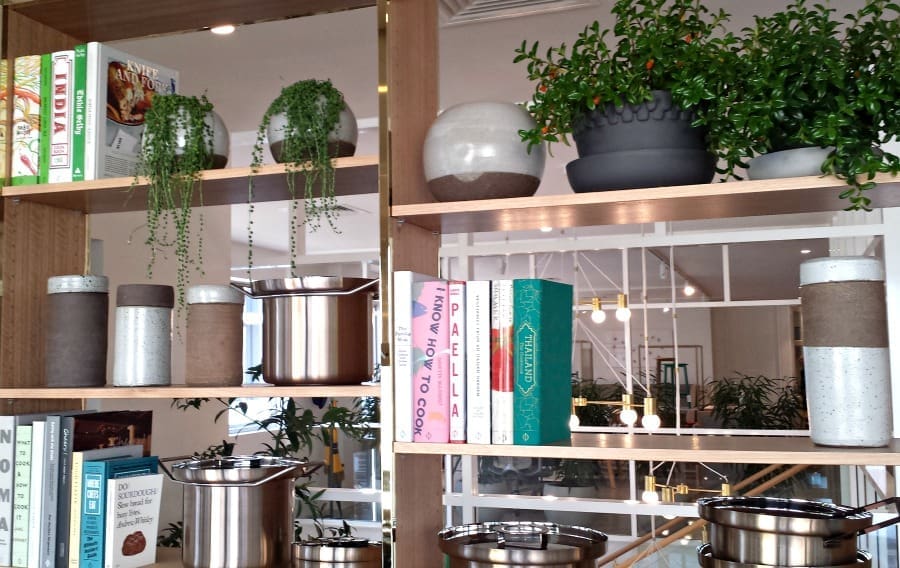 If your cookbooks are hiding away in a cupboard, dust off some of your favourites and display them in your kitchen.
Designers spend hours ummming and ahhhing over front cover of a cook book until it's just right. Use that design skill when giving your kitchen a mini makeover.
The new Jardan store in Melbourne got it right with this open shelving kitchen display.
Tick for greenery
Tick for showing shelf
Tick for kitchenware on display
Tick for cookbooks on display
Which of these styling tips are you going to use in your kitchen or do you have another great tip you can share? Post it in the comments below!