Changing seasons and new interior trends can often leave us feeling the need to update our interiors!

But how to do this without spending a fortune?!
New cushions is a sure way we like to inject some on-trend colours and fresh prints in the home but we wanted to find out even more ways from the experts.
Today top stylists Jason Grant, Julia Green, Emma Blomfield, Shay Paine and Jenny Drew give their tips to update your interiors to the current season!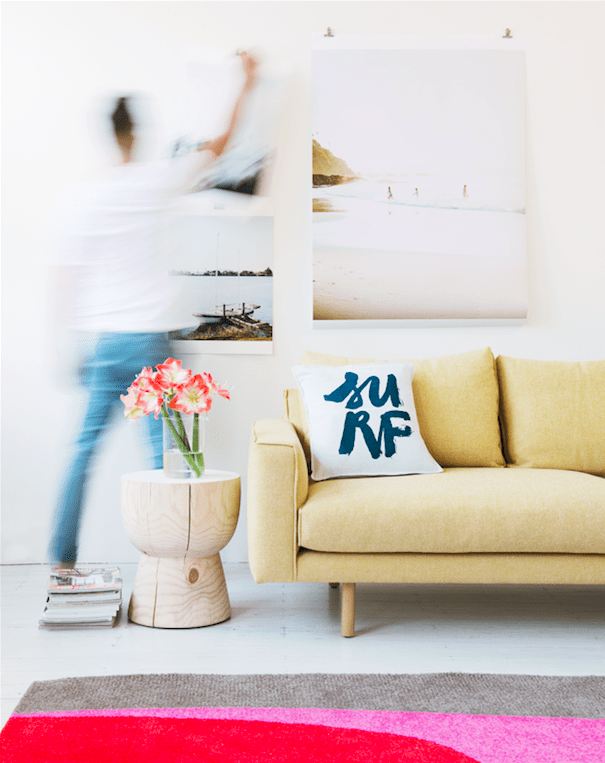 Mr Jason Grant says there's no need to have a total makeover with the latest trends.
A great home is a collection of things over time, simply add to your collection. Buy what captures your heart and eye and let things evolve with layers and time, just remembering it's all about the edit and there is no rush or real finish line.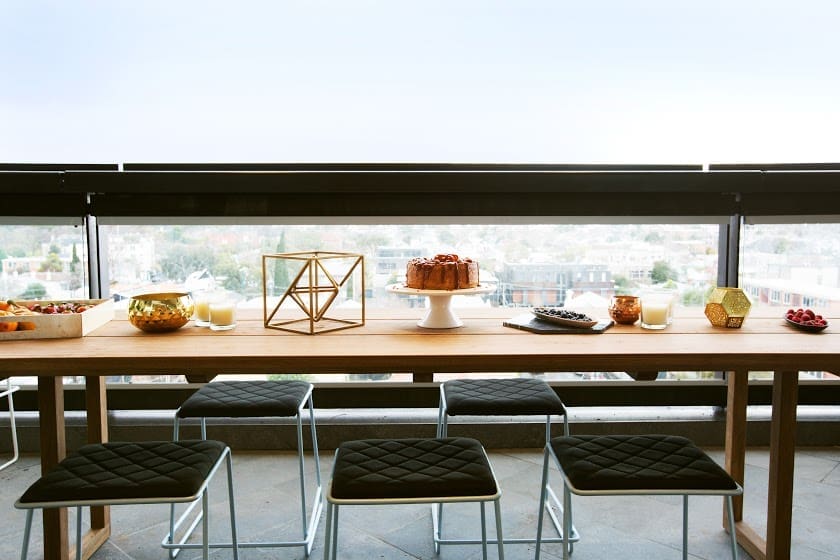 It's all about selecting the right investment pieces according to Shay Paine.
Ensure that when you choose your larger items, lounge, coffee table, etc., that they will move with the trends. Keep the larger items fairly neutral. That way when adapting a room to a new season or trend you only need to change your throws, cushions, and styling pieces.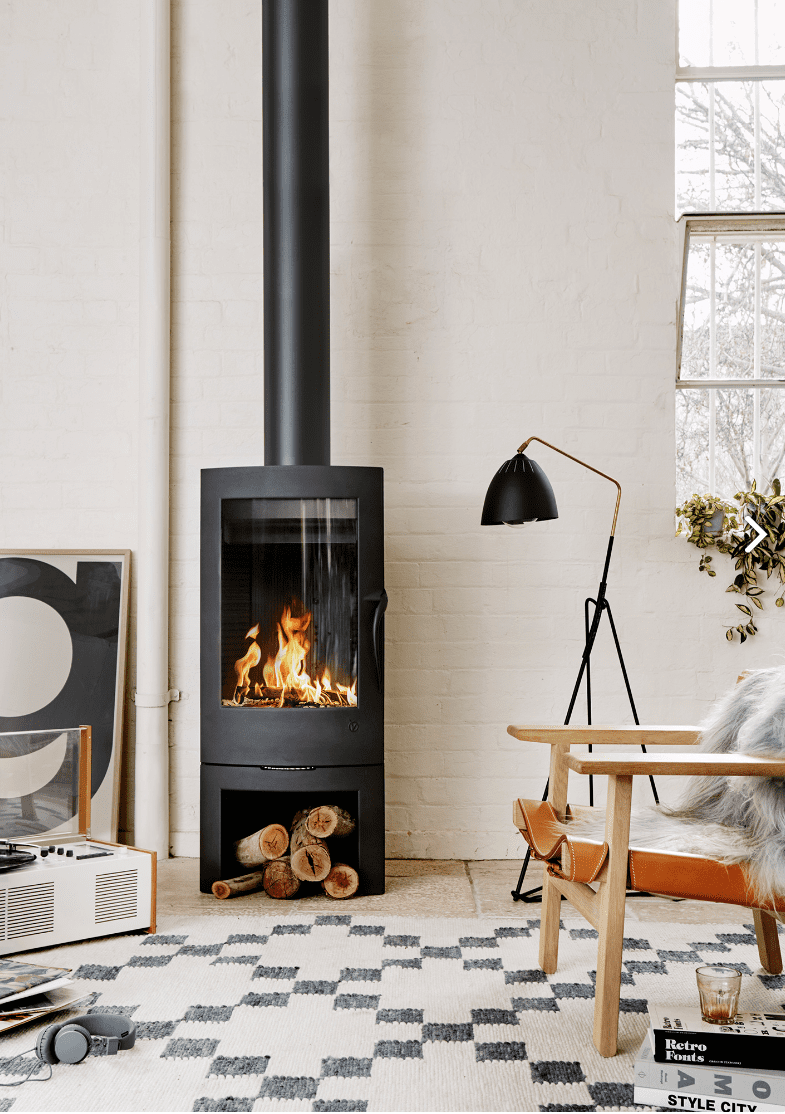 Julia Green shares how you can create a big impact without spending a cent!
"Decorating can be tricky as there is often a flow on effect — if you change up one thing, then you could find yourself having to change up lots of other things!," says Julia.
One simple cushion manoeuvre has seen me re-jig my whole lounge. So it's really about learning to move your existing cache of 'stuff' around the house for different impact rather than always buy new things. Don't skint on the budget of 'time'.
"Find new homes and nooks for your existing objects rather than reach for the wallet to buy new each time. If you must buy new though, a new cushion or indoor plant will always do the trick."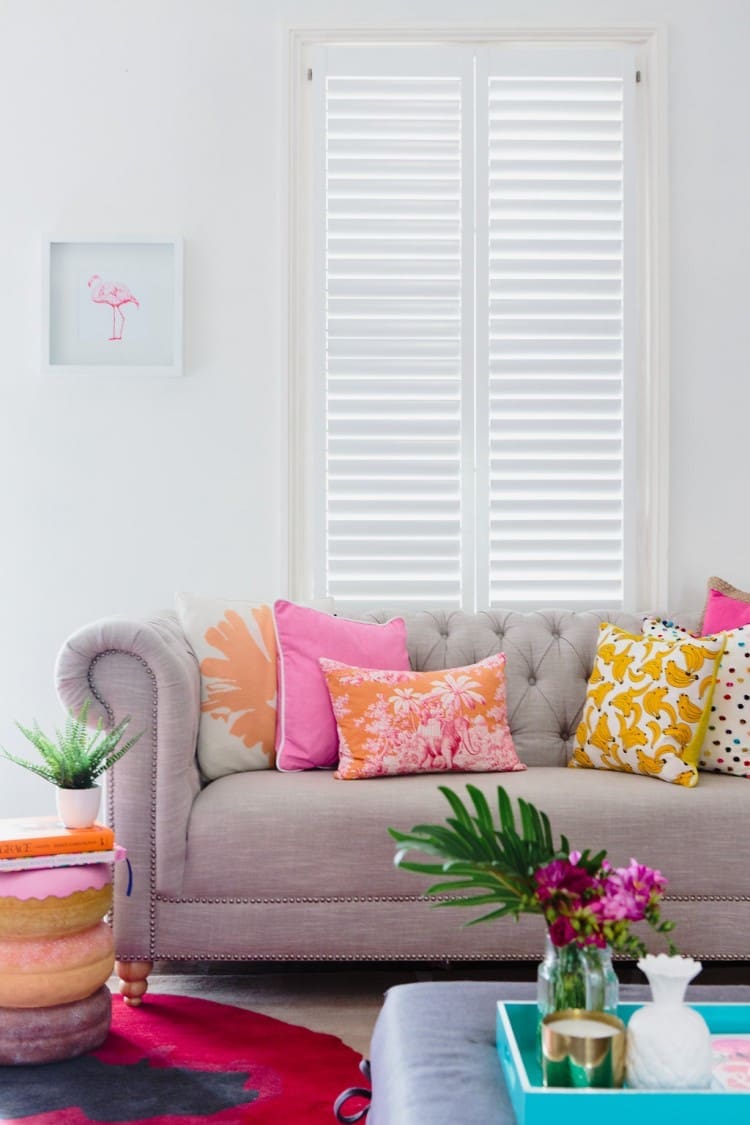 Swap out the smaller more moveable pieces in the room, for example cushions, throws, vases and decorative items you'd have on a mantel piece or bookshelf.
Emma Blomfield says "Changing the colour and pattern of just these items will have a huge impact on your room and you don't necessarily need to spend a fortune on them either."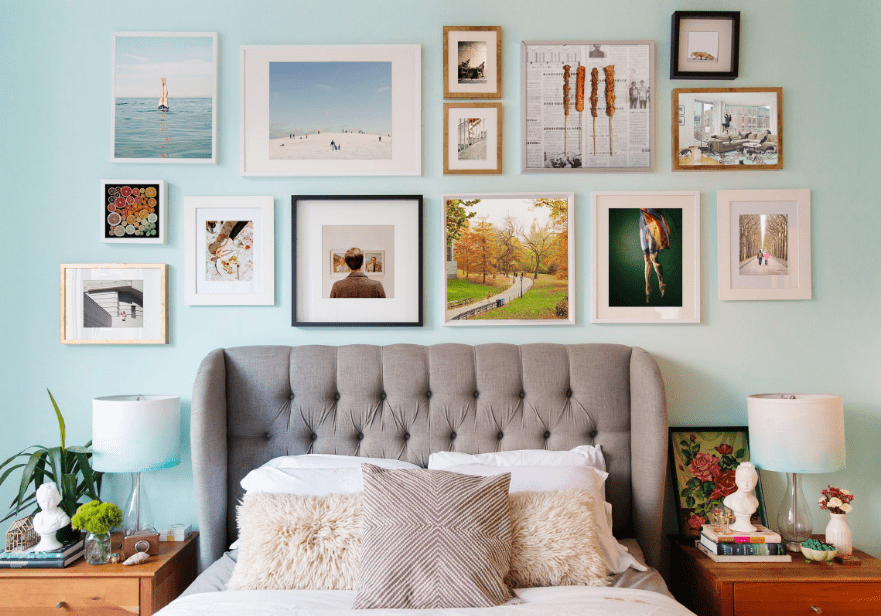 Jenny Drew, Editor at Houzz, is full of ideas to update your interior on a budget!
"Create a gallery wall," she says, "Each new season brings an array of trending patterns, prints and colours. One inventive and inexpensive way we see the Houzz community introducing them to their interior schemes is to create a gallery wall."
Take this season's painterly floral wallpaper prints, for instance, place a selection of your favourite swatches in series of frames and hang in your living room.
"Not a fan of florals? Paint a collection of old frames in this season's navy and hang around small 3D objects or paint a series of ready-stretched canvases in inky blue and other complementary trending colours like lavender, deep green and taupe."
What great ideas! Sounds like having neutral larger items and keeping trend colours and patterns to decor and soft furnishings is the way to go. We also love Julia's tip about simply rearranging items you already have in your home.
How do you make your interiors feel fresh? Tell us in the comments below!