Supported by Canberra Outlet
One of the biggest trends in interiors this year is a return to colour! After years of earthy, beige-on-beige and muted tones being in the spotlight, this year they're being outshone by vibrant hues. From citrus yellow to pale blue, deep maroon and forest green, the full spectrum of colours is making a splash in homewares and we're here for it!
With the arrival of spring, we're excited to share 5 low-cost ways to inject more colour into your home thanks to Canberra Outlet.
Related article: Bougie on a budget: 5 cost-effective home decorating hacks
Related article: Autumn home decor trends 2023: The colours and looks defining this season
1. Floor rugs
Often when people think about adding colour to their home, painted feature walls come to mind. But you don't have to take such a drastic approach! In fact, simply throwing down a floor rug or runner can transform your space.
One of the first things a person looks at when they enter a space is the floor so a great way to introduce colour and texture into any room is by using a vibrant floor rug. Rugs are so versatile, not only can they serve like art for your space, they also anchor zones and create a sense of warmth.
For a big dose of colour, opt for rugs with bold patterns or rich hues that complement your existing furniture and décor. I love this yellow and jute woven floor runner from TK Maxx which adds a playful pop of colour to my entry.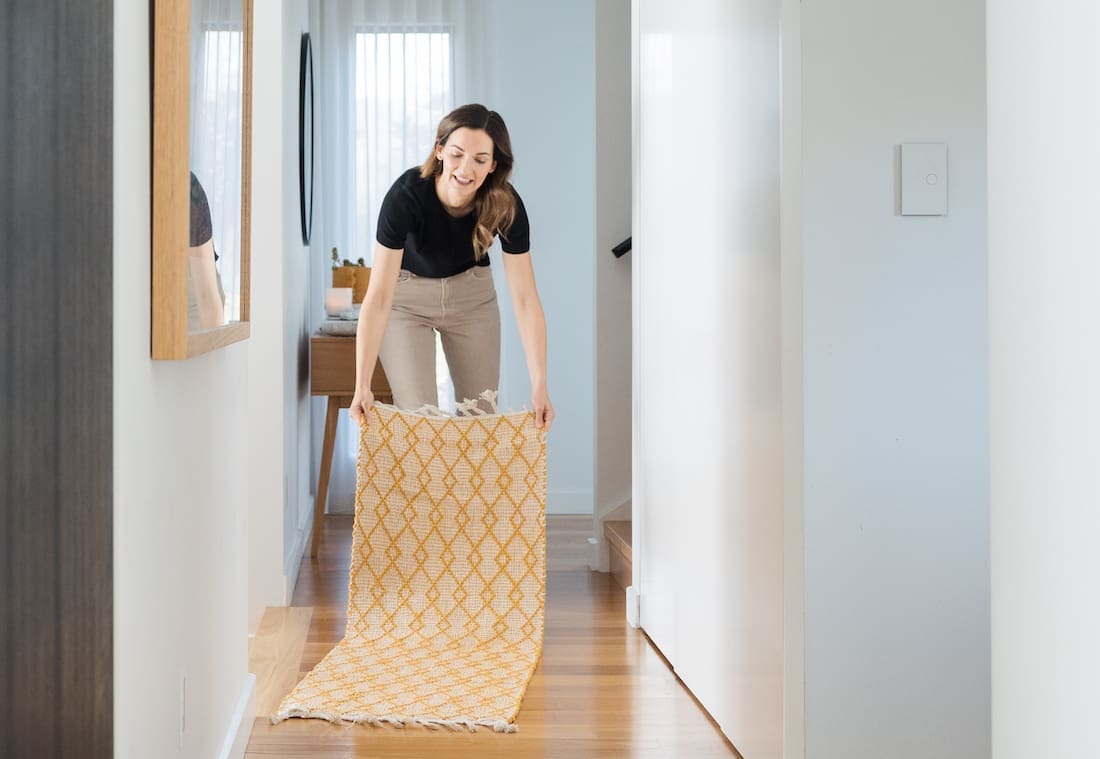 2. Home decor
Sprinkling small touches of colour using home decor is another way to brighten your interiors. Home decor items such as vases, candles and decorative objects, can be used in every room of the home. Think coffee table styling, in your bookshelf or on a sideboard, or simply incorporated into a vignette. We have a comprehensive list of 50 items of home decor to inspire you to get styling!
In my bathroom, I picked out home decor to complement my nude blush basin. When I discovered this stunning floral floor mat from Adairs, I was inspired to create a broader colour palette of blush, cream and green. Tip: An easy way to establish a colour palette for your room is to look at the colours used in textiles or artwork.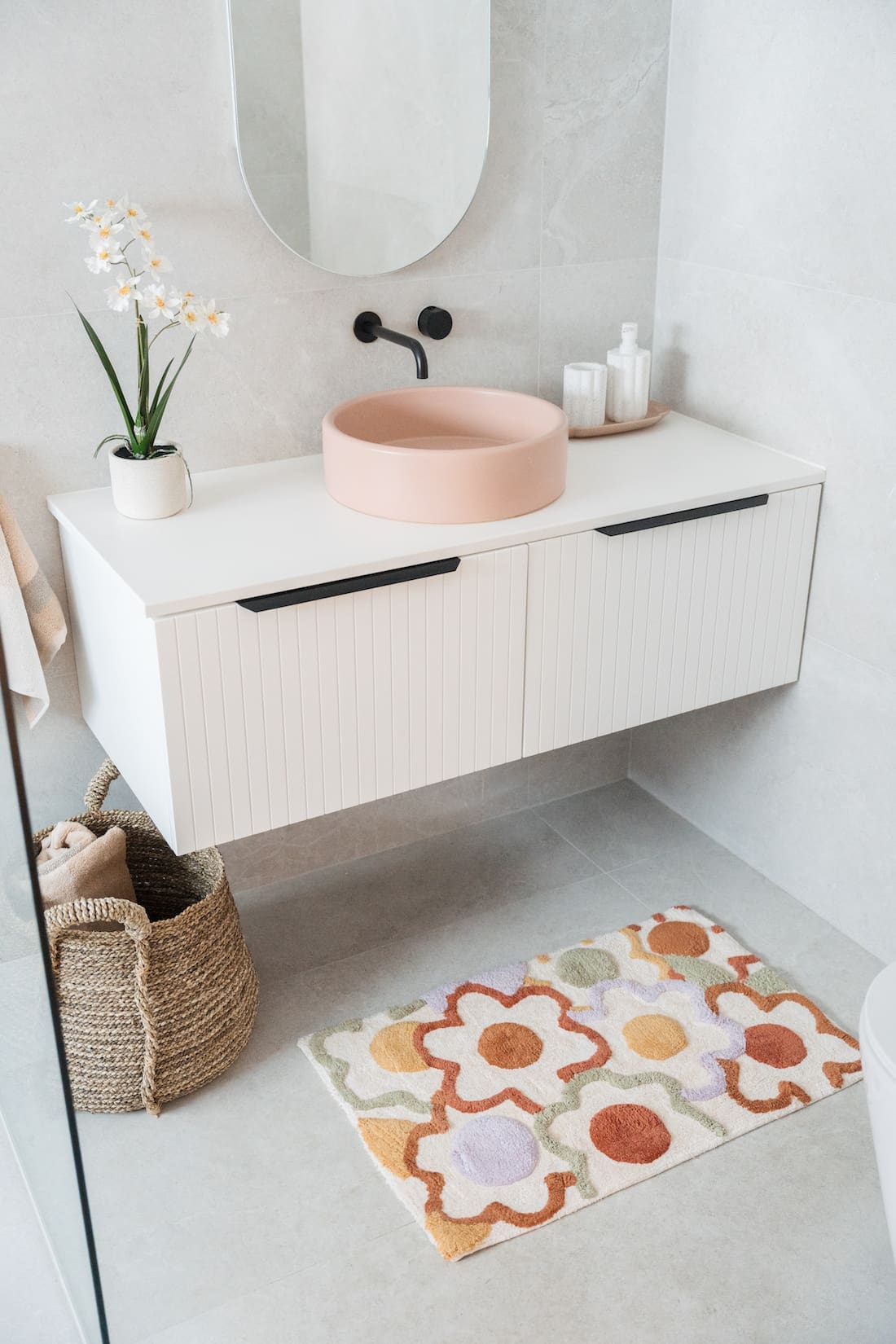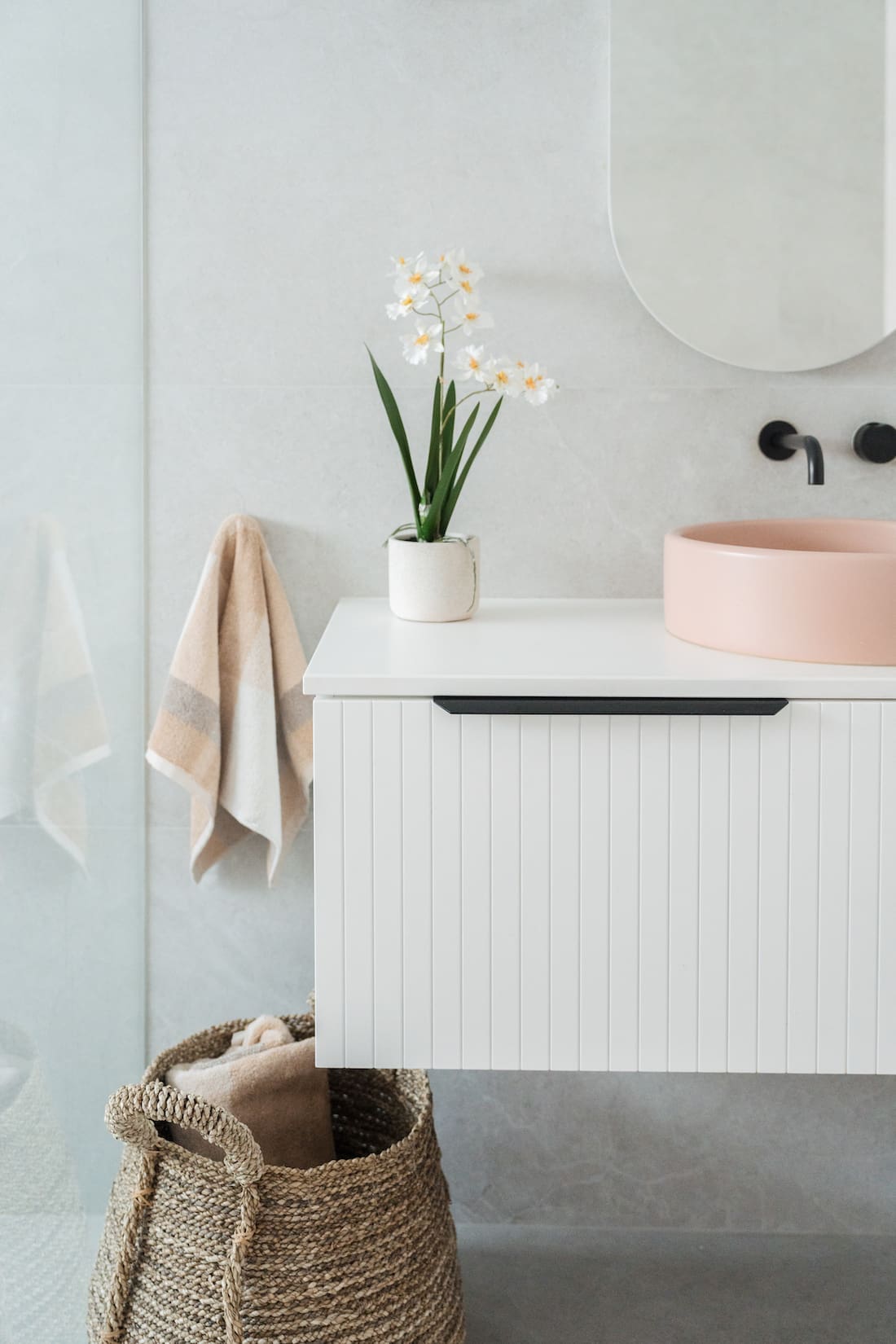 3. Wall art
Speaking of artwork, wall art is an effortless and instant way to inject more colour into your home. Large or small scale artworks, in vibrant hues or muted tones, on canvas or behind glass… you'll be able to find an artwork to suit your interiors and budget.
If you're renting, consider leaning art against a wall, standing smaller artworks in a bookshelf or using removable adhesive hooks. We've got plenty of tips and tricks to style a rental property here.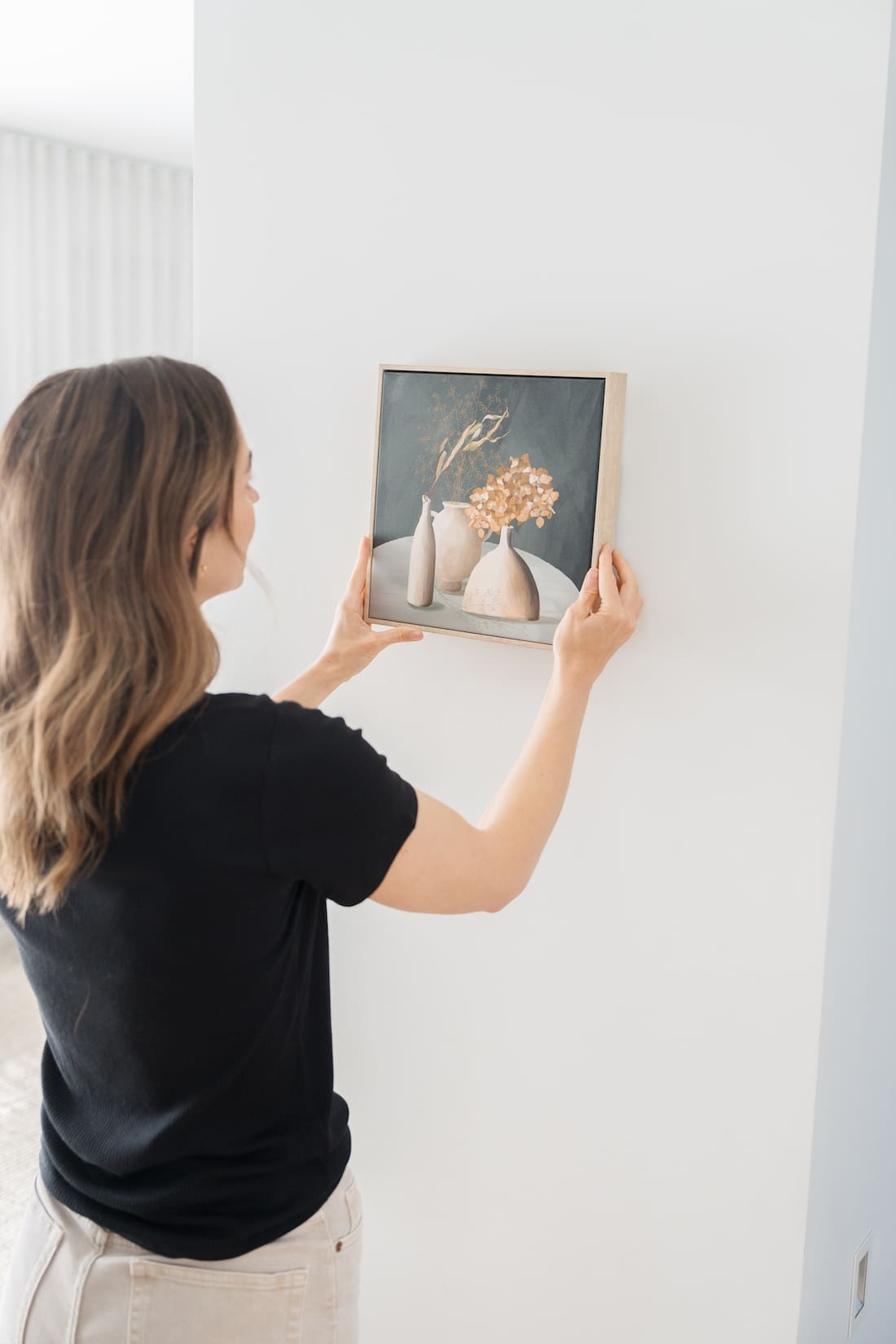 4. Indoor plants
Indoor plants offer a double dose of colour. Not only does the gorgeous foliage add greenery and life to your home, you can also pick out a colourful pot! With yellow being one of the trending colours this year, I couldn't resist this organic speckled pot from Bed Bath N' Table.
Use one pot or cluster a group of indoor plants together — it's up to you how much you want to flex your green thumb. Tip: Consider your colour scheme when buying pots to ensure you liven up your home with colour in a way that ties together your interior colour scheme.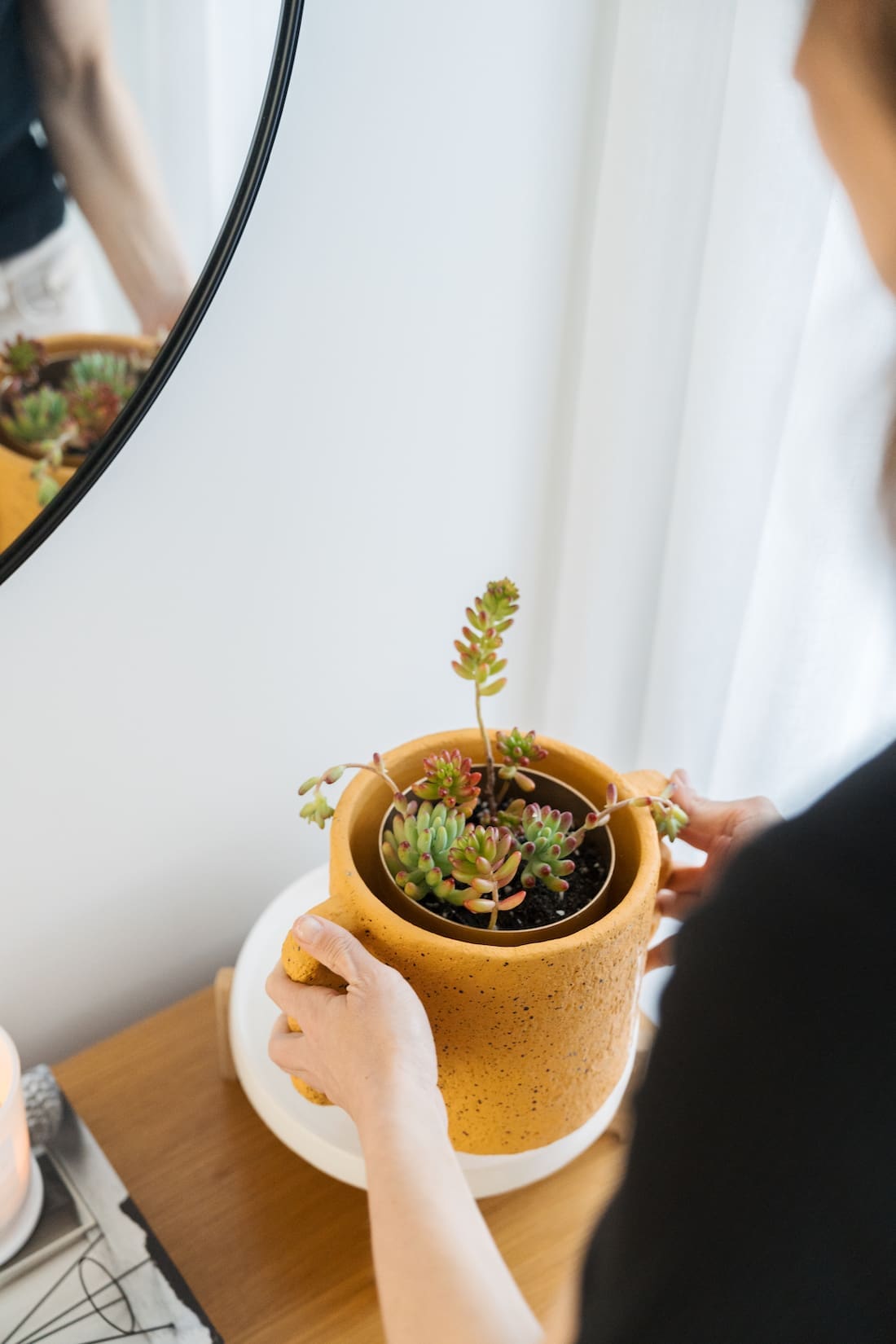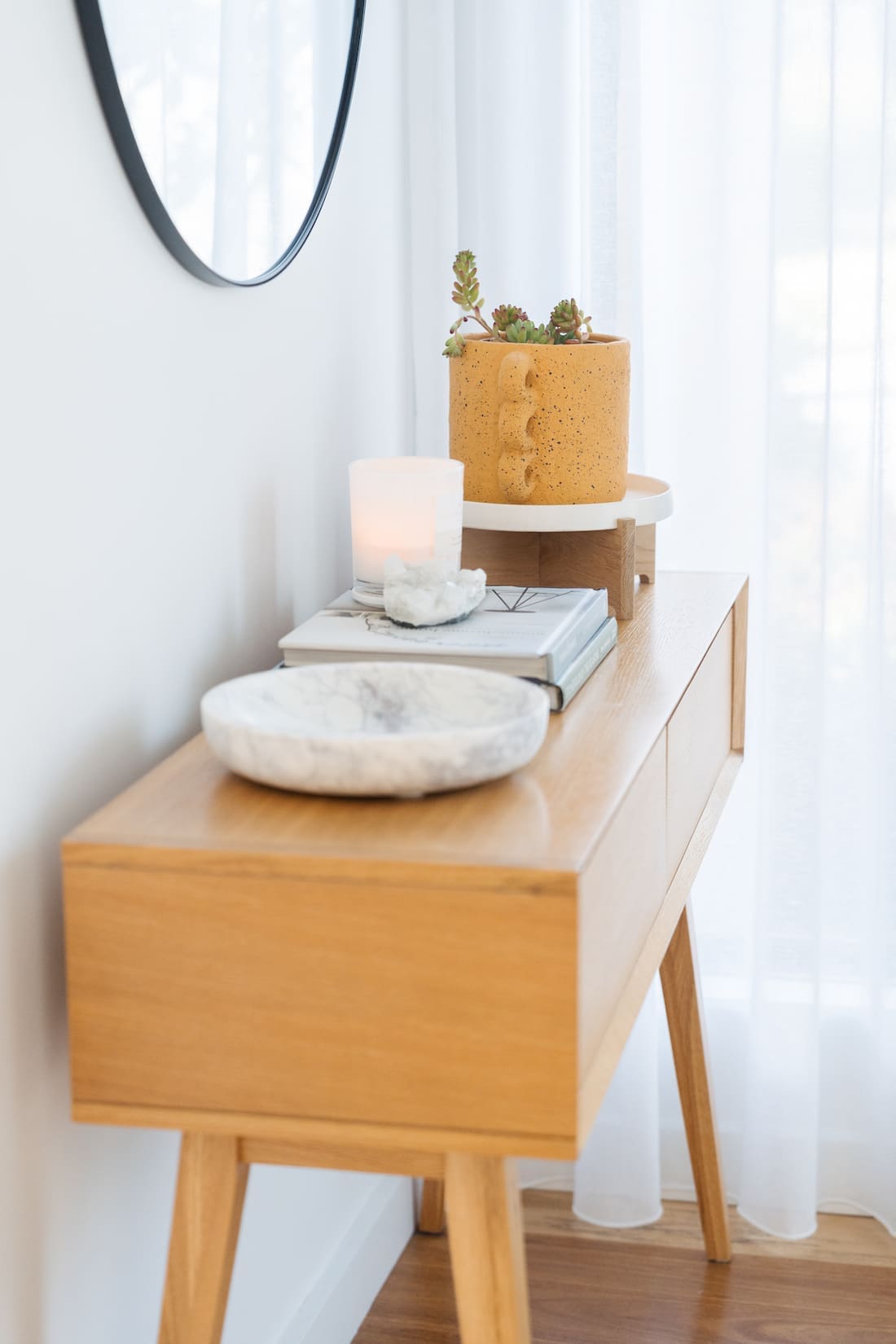 5. Textiles
Finally, one of my favourite ways to refresh and brighten up a space is with textiles. Cushions, throws, towels and even tablecloths can be swapped out to instantly change the mood of a room. Experiment with different colour palettes or patterns. Checker, stripe and floral are just a few of the trending prints for spring.
Switching out cushions on your sofa or creating a cosy nook in your home isn't a great effort or expense yet creates major visual impact. I took advantage of the fabulous homewares sale at Freedom and picked up these cushions and throw to brighten up my window seat.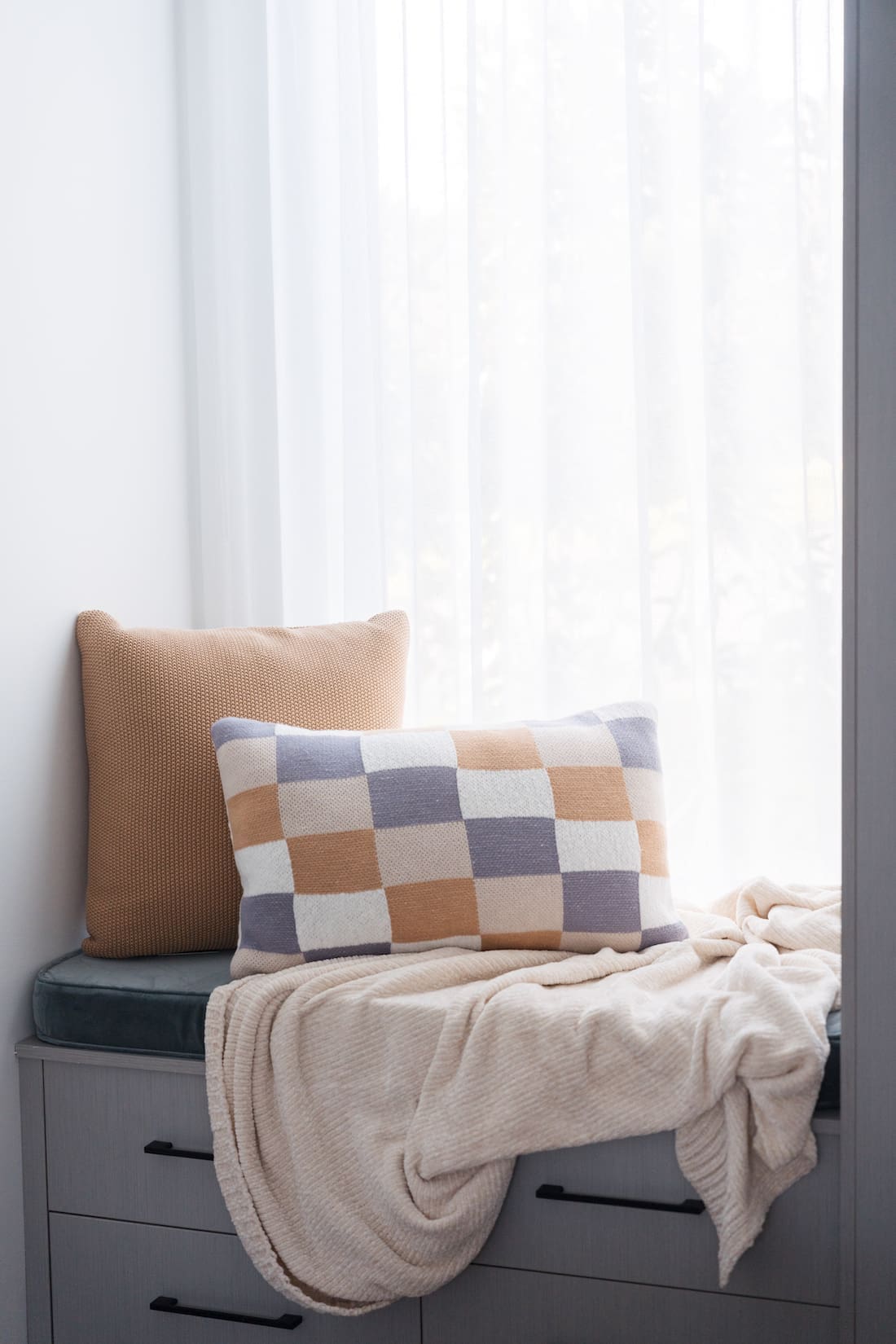 I hope this article inspires you to inject some colour into your home this spring. All of the home decor pictured in this article is from Canberra Outlet, home to all your home decorating needs.