Supported by Trex
The other day we showed you Bonnie's barren backyard and talked about our plans out here and today we're so excited to show you the progress that's already been made.
Progress in Bonnie's yard
We mentioned in our last post that we decided to build an open deck using Trex to create a seamless indoor-outdoor transition from Bonnie's dining area.
You can build a Trex deck yourself — it uses a special fastener and clip design called Trex Hideaway Secret Fixing System — but Bonnie's backyard was sloping and needed a proper substructure to be built so we brought a carpenter on board to help.
Here you can see the construction of the deck underway.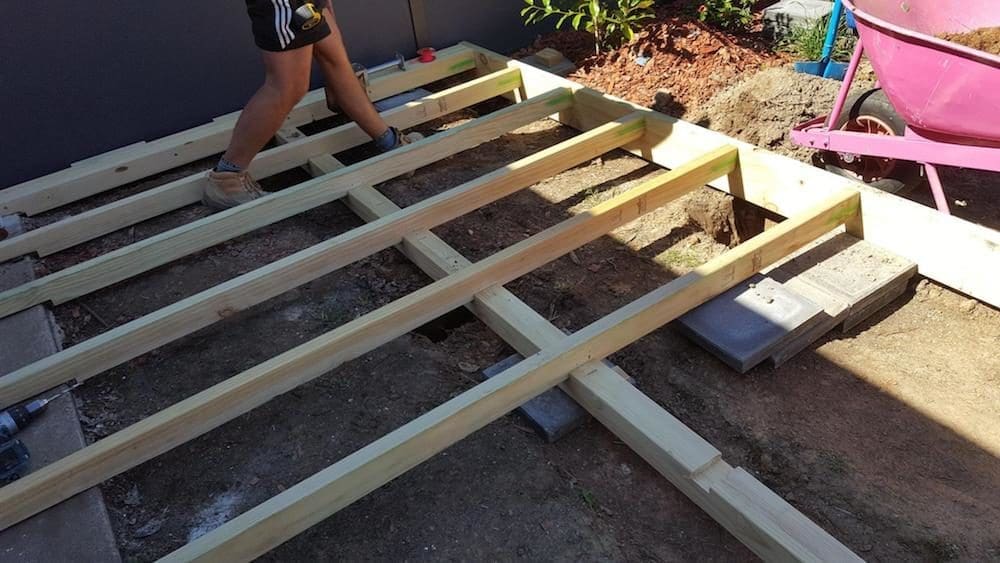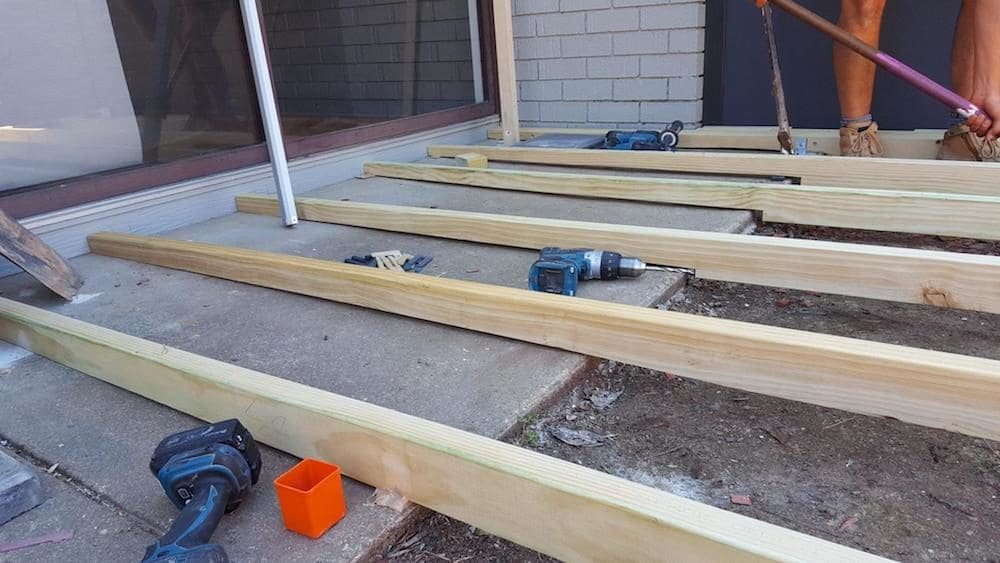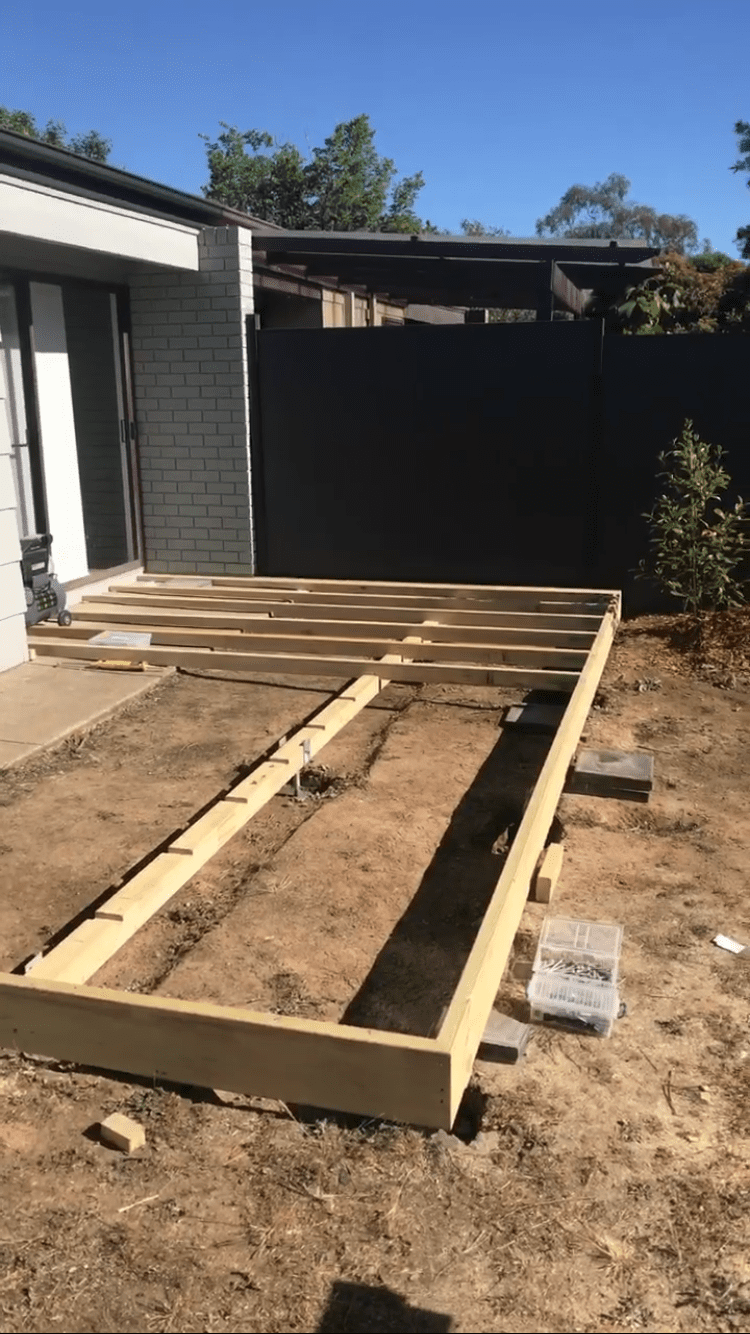 How to build a deck
If you're feeling inspired to build a deck, here's what you need to do:
1. Plan your deck: we decided 3m x 5.4m would be large enough to fit the furniture we want comfortably
2. Choose the decking materials: we selected 'Island Mist' from the 'Transcend collection' as it complements the colour scheme we've chosen (there are 8 colours available)
3. Purchase your decking materials: we ordered these from our local Trex merchant
4. Install your decking (and railing if needed): the deck comes with a Trex installation guide and has been designed so you can DIY it but we enlisted the help of a carpenter.
Next week we'll share the finished deck with you, including a video so you can really get a good look at this stunning new addition to Bonnie's home!