Supported by Trex
Over the past few months we've been busy renovating Bonnie's house and while our focus has predominately been inside, with the weather now warming up we're shifting our focus to outside.
Here you can see Bonnie's backyard — it's a huge space that has loads of potential.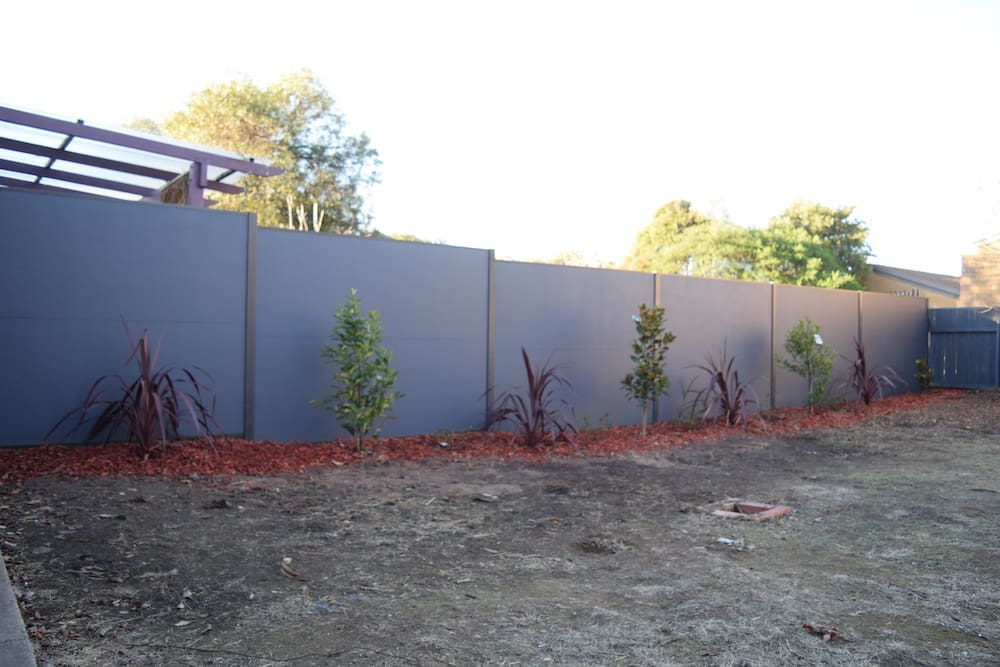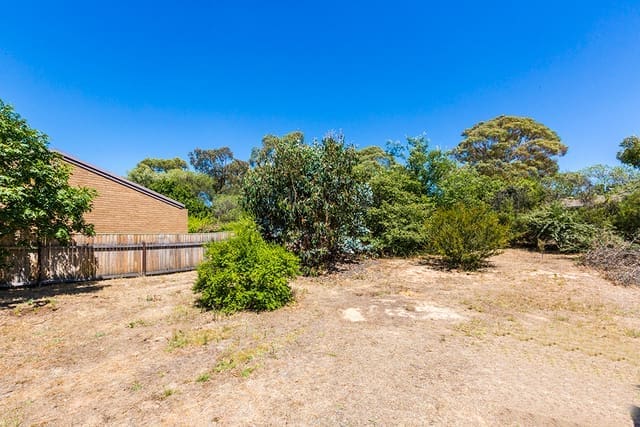 Plans for outside
Bonnie' has a long wish list out here, including:
– fully enclosed outdoor deck for entertaining with ceiling fans, heaters and more, which can be used year round
– fire pit area with seating around
– raised vegetable gardens, and
– a deck or landing by the sliding door.
While it would be nice to make all this happen at once, the renovations to date have already stretched the budget so we've had to prioritise our approach.
At the moment, all the dirt and grass from outside is getting trekked through the house (over her beautiful new floorboards), and it's impossible to keep the house clean so Bonnie has decided a smaller open deck that extends from the dining area is the first priority.
This new deck would be 3m by 5.4m – large enough for an outdoor dining table and some relaxed seating.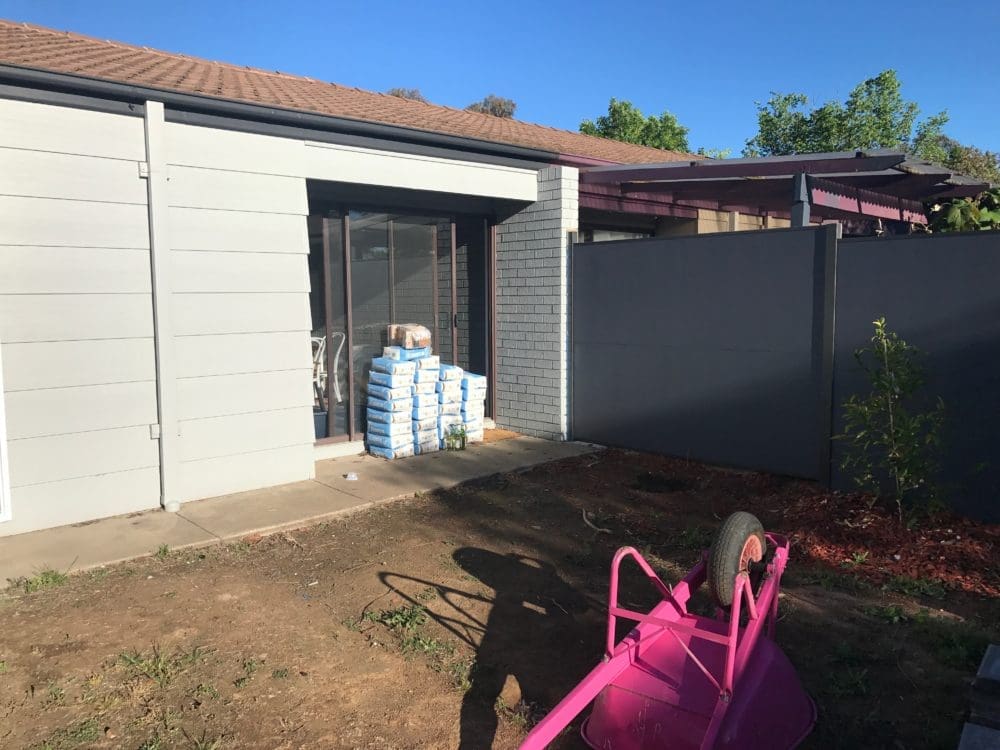 Deciding on the decking material
As the deck will be fully exposed to the elements, it's important we get the material right. In Canberra, we get extreme weather — up to minus 10 degrees during winter with lots of frost, and over 40 degrees in summer.
Bonnie loves the look and feel of natural timber (which would flow well from the interiors) but not the idea of constant sanding, staining and other maintenance that's required.
This made us consider a raised concrete slab with pavers or tiles instead but these materials are hard and this area really needs a softer material, given there is little vegetation out here. Also, eventually Bonnie plans to extend the house to add extra bedrooms and an ensuite so a concrete slab would be difficult to remove or alter should the house extend in this direction.
After more research, we discovered Trex decking — a material that looks just like timber but is made from 95% recycled and reclaimed materials and is very low maintenance. We loved the look of the 'Transcend decking collection', which comes in 8 colours ranging from brown, red, oak and grey tones.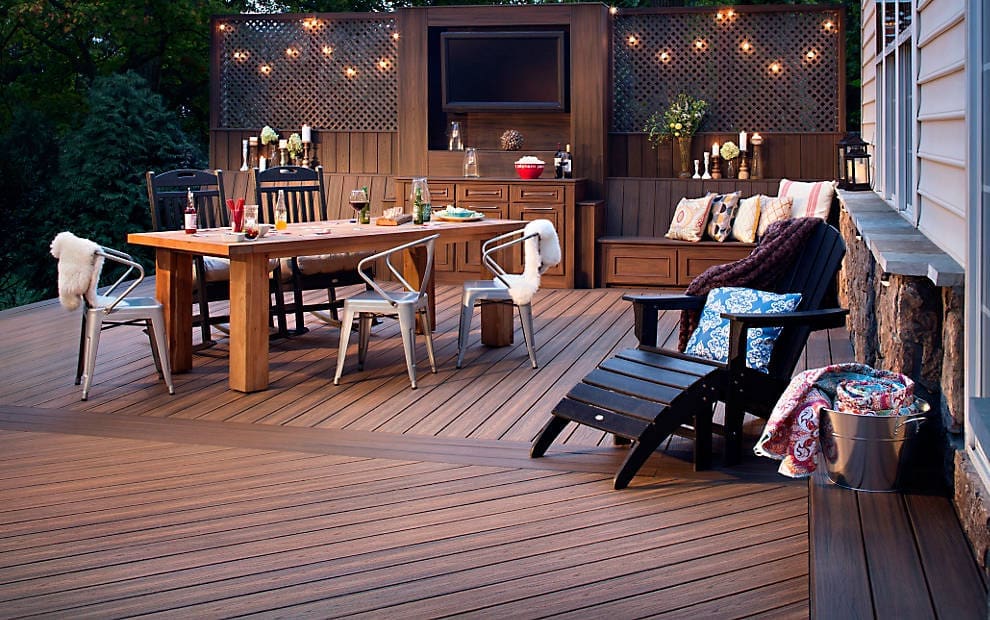 While the upfront cost of this material is slightly higher than timber, there are big cost savings to be made over the lifespan of the deck as it is fade, stain, scratch and mould resistant — it even comes with a 25-year limited residential fade and stain warranty.
The most appealing aspect of it for Bonnie though is that it's hassle free – the only 'maintenance' she'll ever have to do is a simple soap and water clean every now and then.
The environmental benefits were also appealing. It's nice to know that a tree has never been cut down to make this material and that it's actually helping to keep wood and plastic waste out of landfills.
Stay tuned as we install this new deck at Bonnie's house.