Katie and Mitch finished building their first home less than six months ago. During the process, they faced more than their fair share of hurdles — including having to engage an acoustic engineer to approve their design but you can read that story here! — so today we're asking Katie to share her top 10 tips on building your first home.
Related article: Where I started when designing and building our new home
Related article: Building on a sloping block and how to make the most of the opportunity
1. Be careful not to over capitalise
"This is something we were conscious of throughout our build. There are a lot of areas we could have made bigger, like our deck, or finishes we could have upgraded but we didn't want to pour more money than we knew we could return if we sold the house."
2. Decide where to splurge
"Everything that's nice costs money," laughs Katie. "If you have a budget you need to stick to, and are embarking on this process with someone else, it might be worth sitting down together before you begin to decide on the top 5 things that are most important to you in your new house. This can help start a discussion on where you're both happy to spend and save."
3. Invest in your kitchen
"I'm so happy with our kitchen and our decision to have a big kitchen with above-spec finishes. The stone benchtop is one of our 'splurge' choices and well worth the investment."
We've got plenty of tips on how to nail your kitchen design, including the kitchen design measurements you need to know — from an Interior Designer, what kitchen configuration is right for you? and 10 tips for successful kitchen planning.
4. Take time to select your windows
"Our living areas all face north and we wanted to capitalise on the ideal orientation by installing big windows to allow as much natural light into our home as possible, and help with passive heating and cooling."
There's a lot to learn when it comes to selecting windows, check out our window guide here.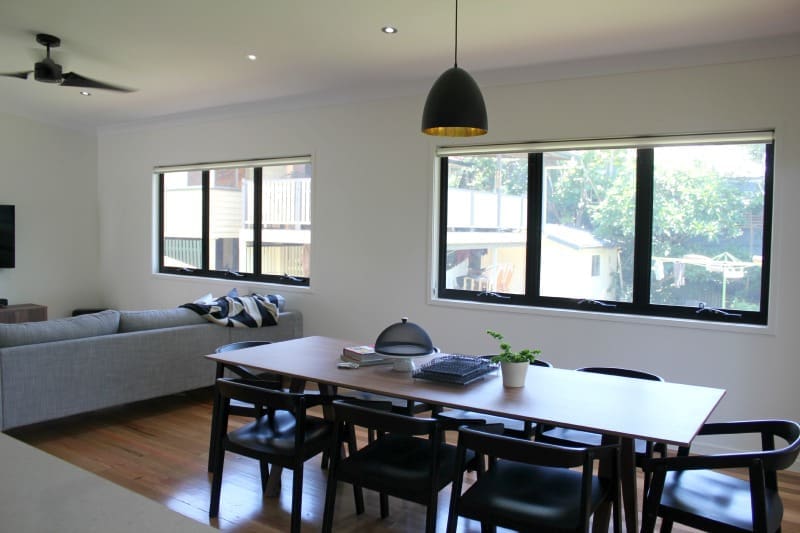 5. Create a visual statement
"Of all the decisions we made, I am most happy with our open staircase made from Victorian Ash timber. It's the first thing you see when you come through our front door and is such a beautiful feature in the home."
6. Consider window treatments
"Selecting window treatments is not as straight forward as you might think. Deciding on blinds, drapes, curtains, shades or layered treatments is just the beginning… Then there's whether to have exposed rails or recessed, wall mounted or ceiling mounted… I suggest talking with experts so you can decide on the best option for your home before you finalise your window choices. You don't want to be left at the end of the build having to pay more money to modify your windows to suit the treatments."
We couldn't agree more with this tip, which is why we wrote an article to offer advice on how to choose the right window treatment.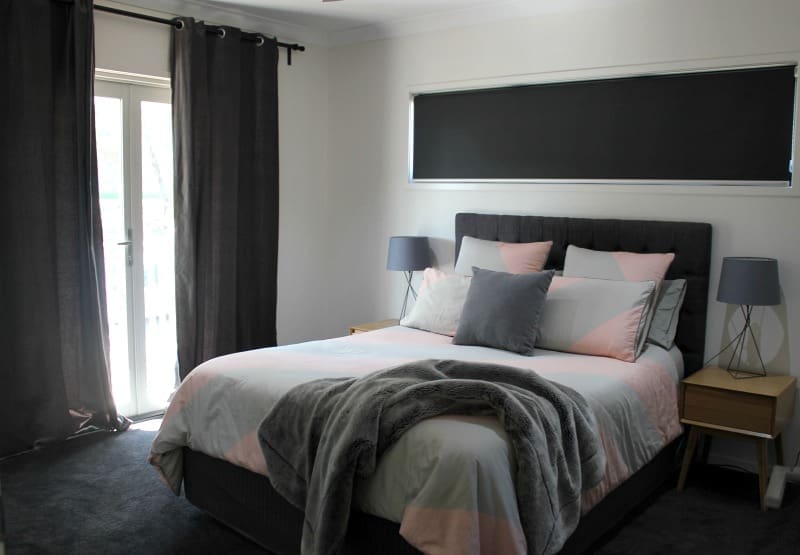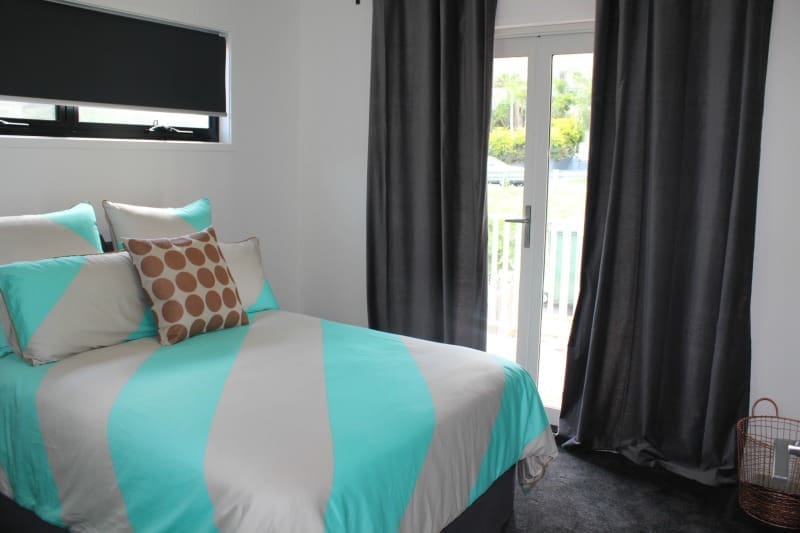 7. Pay attention to lighting
"I didn't think much about lighting or positioning but it's an important area that I will focus on more next time we build. Some areas of our house would benefit from extra lighting, for example the ensuite is not ideal for doing your makeup and this is something that wouldn't have even crossed Mitch's mind!"
For latest bathroom lighting advice, read everything you need to know about lighting your bathroom.
8. Consider best heating and cooling option
"We opted for ducted air-conditioning but didn't check that the unit had all the features we need, like a setting to turn off automatically at a certain time. We have the ability to zone our house which can help reduce the costs of heating and cooling in the long-term but would opt for a more user friendly model with extra features next time round."
9. Be open to change during the build
"There are some things we changed as the house was being built, like adding a window below the staircase that allows us to see straight through the house from the kitchen through to the back and front doors. We couldn't have imagined adding this during the planning stage, it was only as the house was being built that we could visualise the space and see this opportunity — it's now one of my favourite features. On the flip side, there were also some features I selected that I loved but were not available when it was time to build so I had to go with different products or finishes."
10. Trust your instincts
"I learnt that often the first decisions I made were best. For example, early on in the build we locked in charcoal cabinets for the kitchen but when it came time to install I was seriously second guessing that decision. I stuck with it and couldn't be happier!"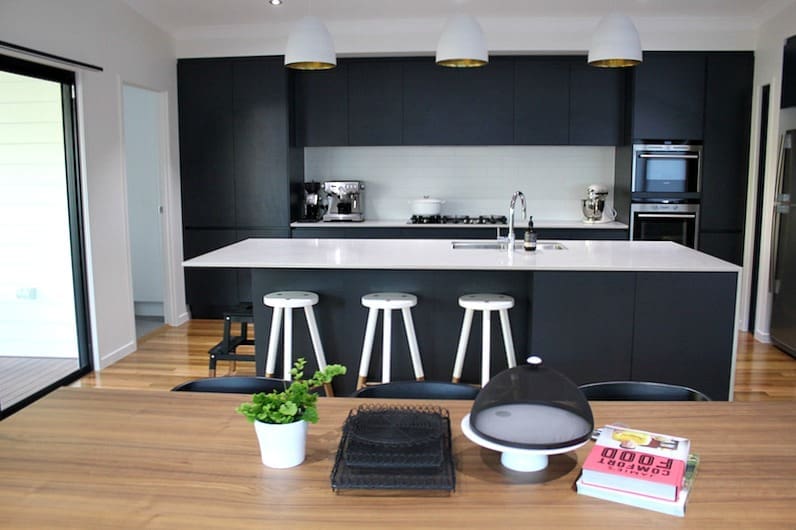 Thanks Katie for sharing your top 10 tips on building your first home! Do you have your own top tip for building or renovating? Share it in the comments below!