Have you heard about this craze called hacking? It started years ago with people doing IKEA hacks, turning an object for one use into something totally different. Well this year the trend is all about Kmart hacks and what can we say, it's too fun not to get involved!
We've loved cubic forms for a while now — that stunning Kubus candleholder has been on our wish list for over a year! — and we finally found a cubic shape at Kmart for just $8, BARGAIN!
But being bright yellow and a little bit clunky, we decided to turn it from a lantern into a succulent garden, here's how…
Related article: DIY decorative mini fire bowl
Related article: How to grow succulents: Two techniques to propagate your own succulents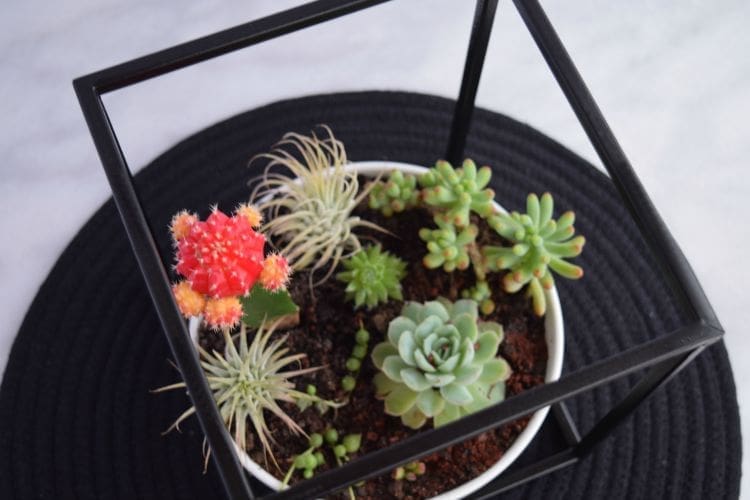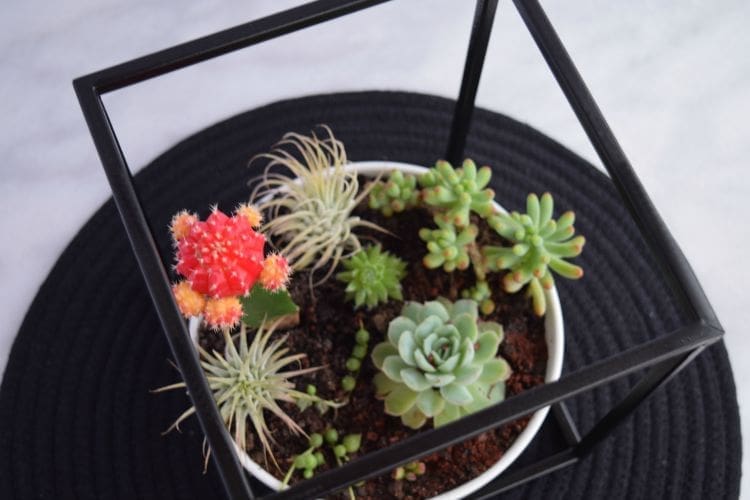 Items you will need:
Kmart lantern 20cm
Black spray paint (flat or matte finish)
Bowl for succulent garden (we bought the 'Host' serving bowl 17cm from Freedom for $5.95)
Selection of succulents, cacti or air plants
Steps:
1. Spray paint the lantern. It's best to do several light coats, waiting for the paint to completely dry in between coats, to avoid any dribbles or bubbling.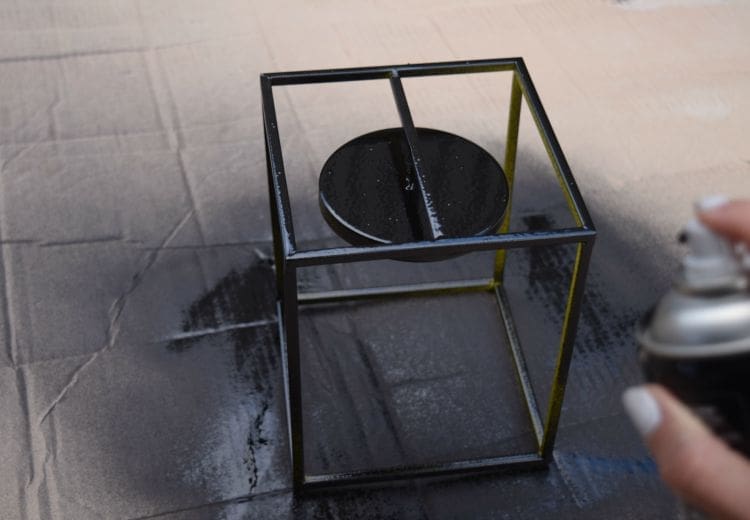 2. Create your succulent garden by arranging the plants, considering the contrast of height, texture and colour, and place your succulent garden on the platform!
You don't have to buy new succulents for this Kmart hack. Did you know you can easily propagate most succulents from a cutting? We share all the steps to grow succulents from either a cutting or leaf.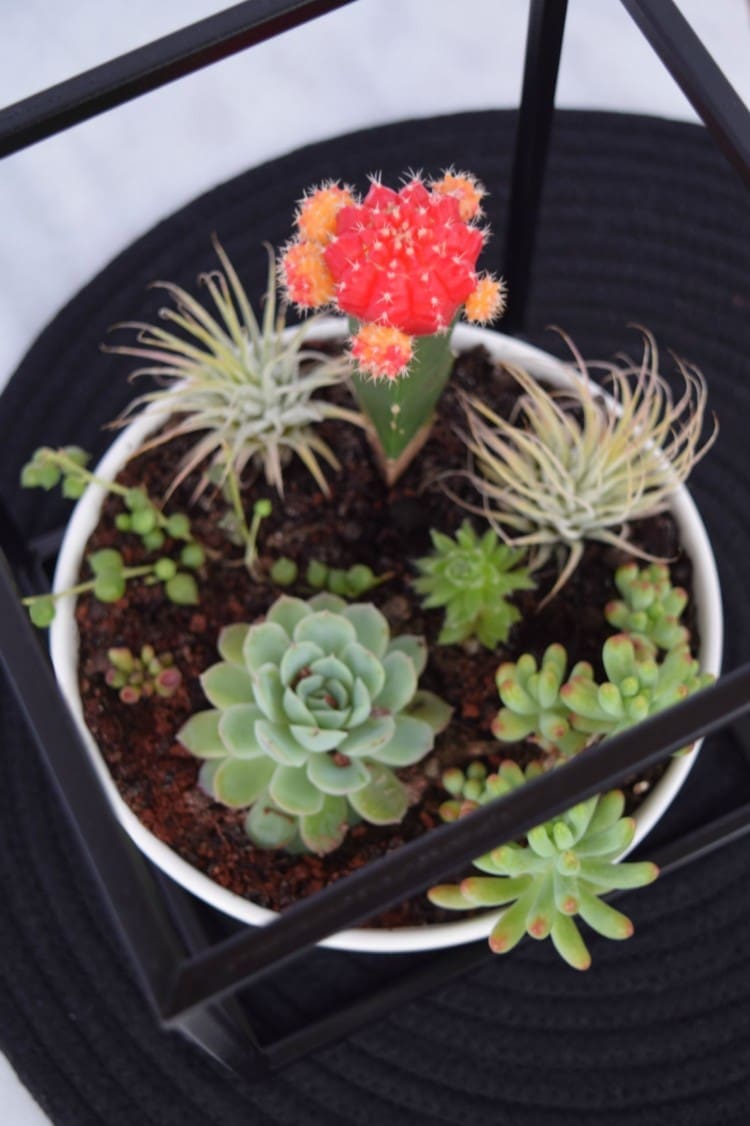 Have you tried any Kmart hacks? We'd love to hear about it in the comments below!