Supported by Big W
Who doesn't love giving their home a refresh with the change of season?! Whether it's embracing a new colour palette or picking up on the latest seasonal trends, there are always so many pieces to tempt us. But continually redecorating is a luxury many of us cannot afford. Or can we?!
BIG W has seriously upped their game in the home department and this spring, there are plenty of new furniture items, décor, artwork and textiles that embrace the latest designer looks without the designer price tag.
I was recently invited to style a bedroom in three ways using pieces from their latest Spring collection and today I'm excited to share these with you, as well as my top tips to create a luxe bedroom look for less.
Related article: Big W hacks to organise or add affordable style to your home
Related article: Top stylists spill their cushion styling secrets
Bedroom look #1 — Feminine
Blush pink has been trending hard for a while and it's not going away any time soon! Because I know many of you cannot get enough of pink, and because BIG W has come up with the goods offering items like this luxe House & Home Tufted Spot Lotus quilt set for less than $50, I knew I had to create a look that was inspired by a more feminine direction.
And voila, here is my take on a feminine luxe bedroom! The hero of the space has to be the quilt cover, closely followed by that pink velvet bench seat ($49). I used gold accents across the room to elevate the look, and white offers some relief for the eye (tip: it's always a good idea to use some neutrals to soften the intensity).
If you adore pink, you'll find plenty of pieces in the collection like textured glass vases, terrazzo with pops of pink, and loads of artworks with pink accents.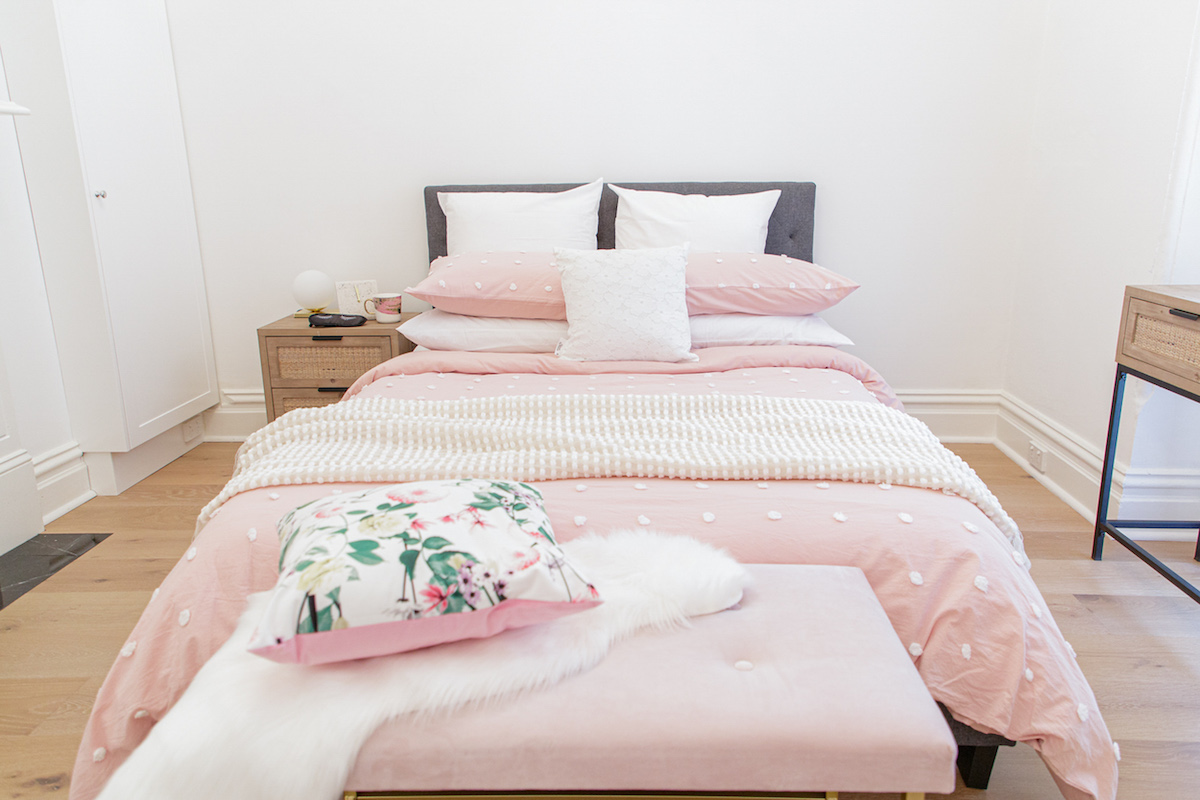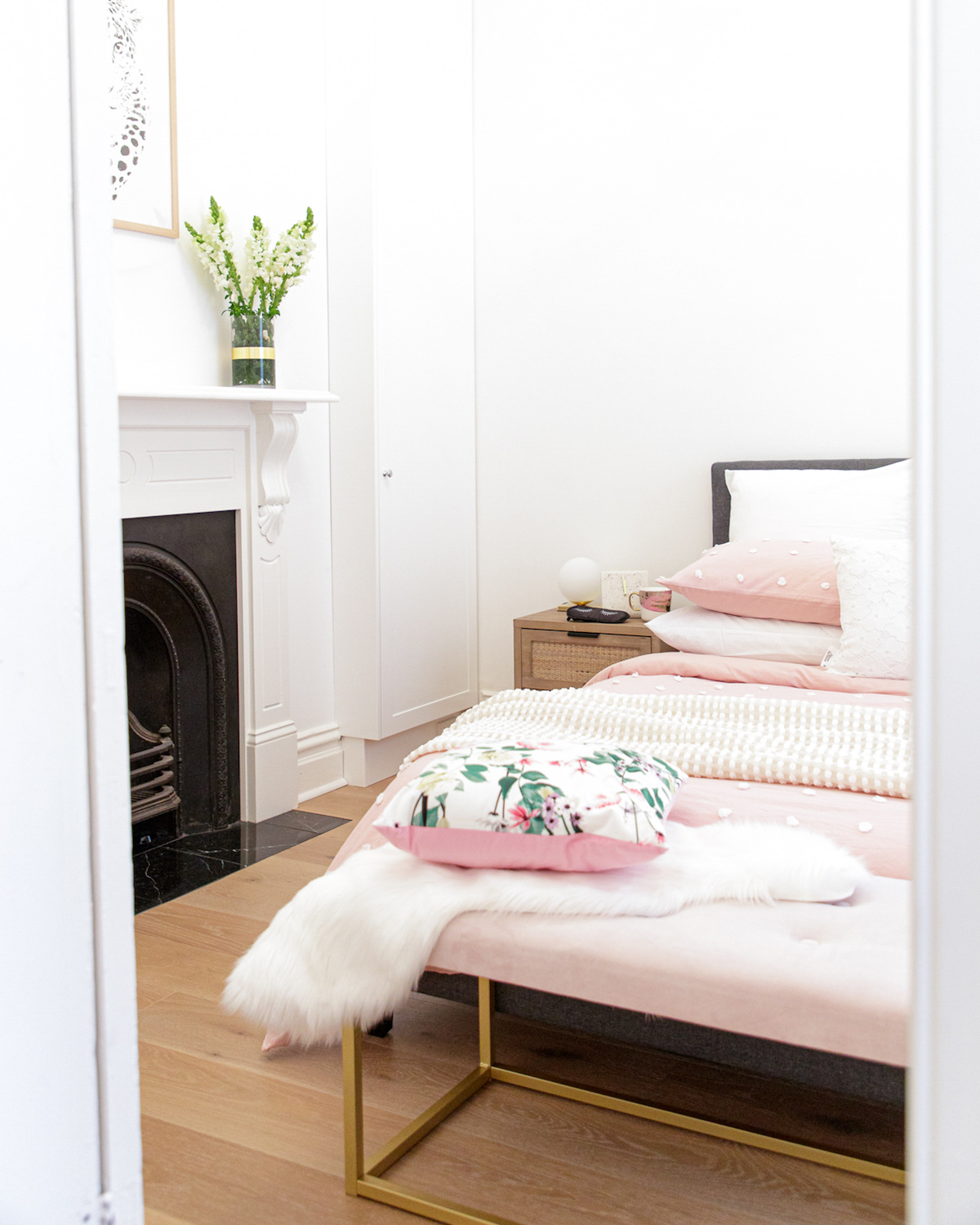 Bedroom look #2 — Natural and earthy
Prefer an earthier look? I've got you covered!
Peacock is emerging as one of the 'it' colours for spring and when you see pieces like this House & Home Pinsonic Kaylee quilt cover — for only $39, mind you — it's easy to see why!
I took inspiration from this bedding and decided to make it the focus of the room. Because it's a vibrant colour and I didn't want to detract from it, I paired the bedding with natural accents like rattan baskets (starting at $12) filled with faux plants like the Emporium Sky Bird Plant ($59) and Emporium Dracaena Plant ($59), oatmeal tones and native floral artwork.
Another hero piece in the room is the washed timber veneer chest (starting at $69). It's just one of the furniture items to land at BIG W and I adore the rattan inlay detail.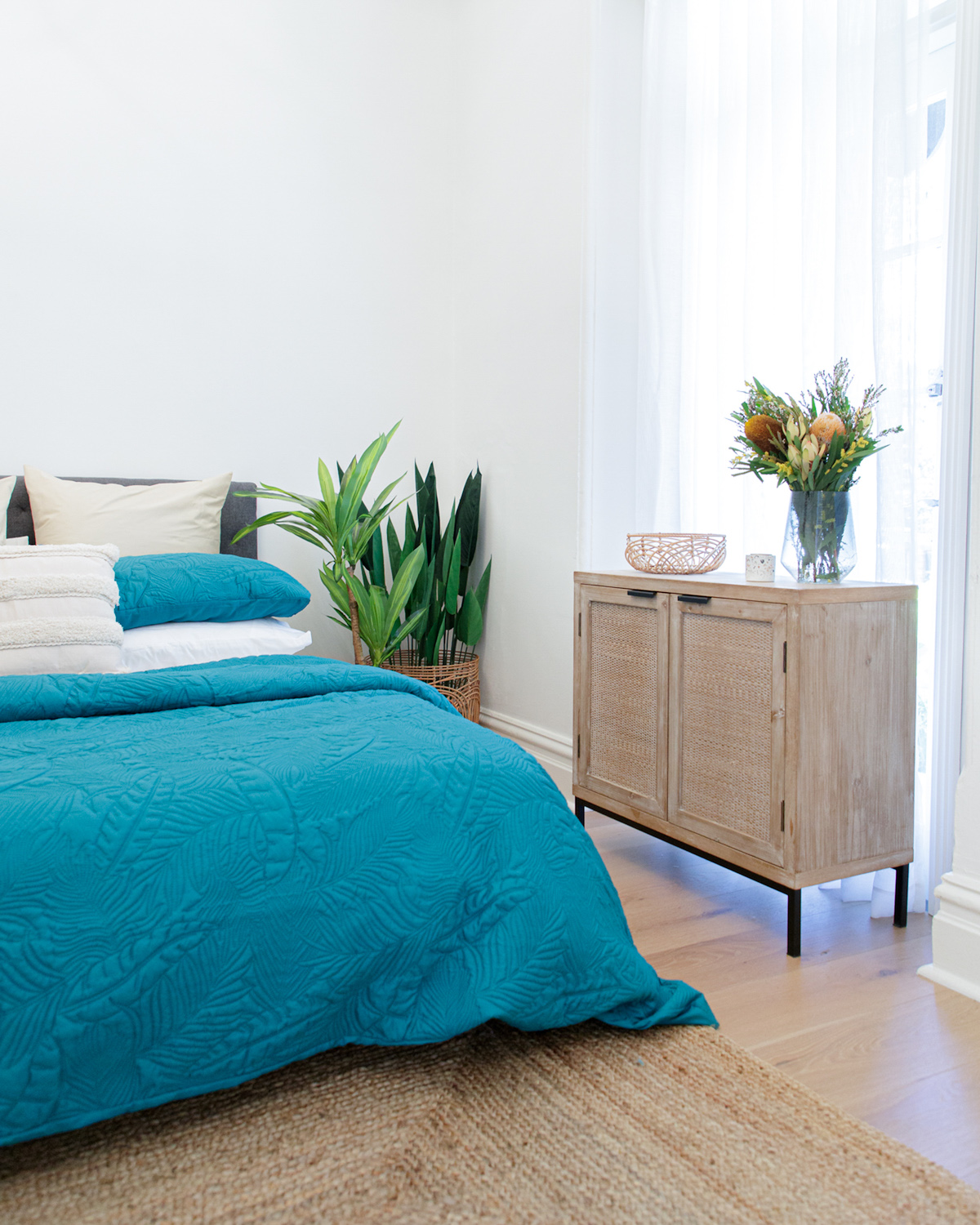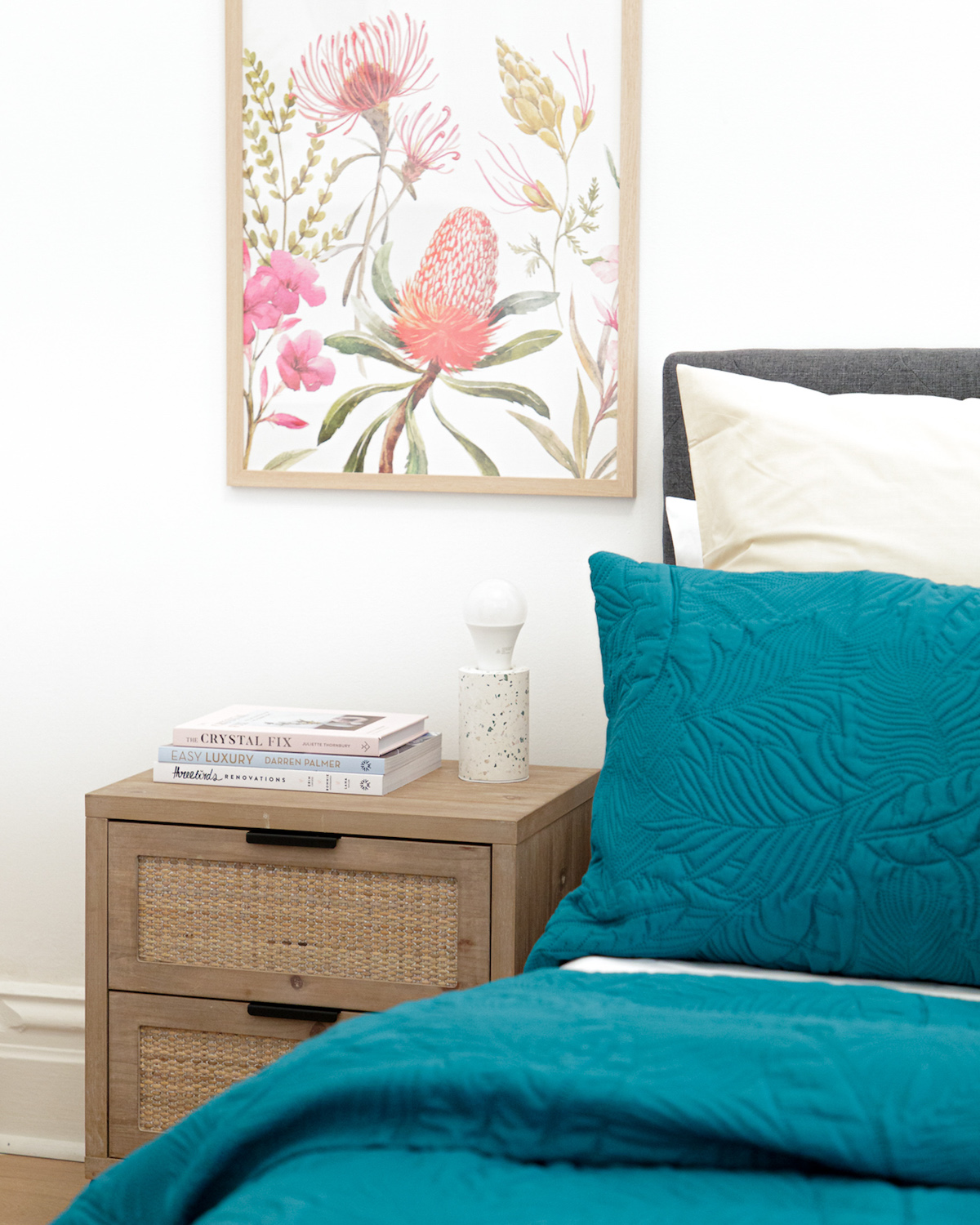 Bedroom look #3 — Botanical luxe
The final look I created embraced a playful yet sophisticated quilt cover with a colourful botanical print — House & Home Pinsonic Amelia quilt cover $39 — and to make it extra special, it also has a fish scale quilted detail. Super pretty!
I wanted to make this look extra luxe so I emphasised the deep bottle green tones in the faux fur cushion and green velvet dining chair ($79) in the corner — who says you can only use a dining chair in the dining room? This bedroom was short on space and couldn't accommodate a full-sized armchair so I used a dining chair for somewhere to throw your bag or pop your shoes on.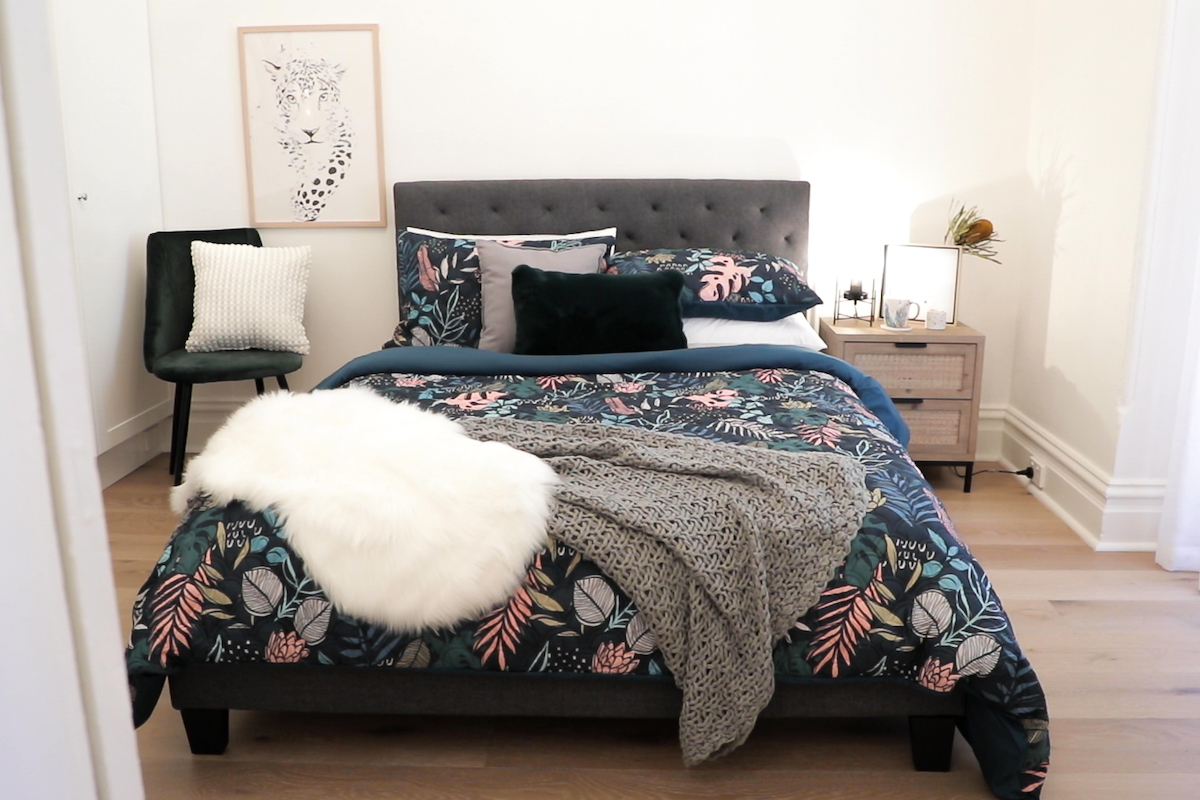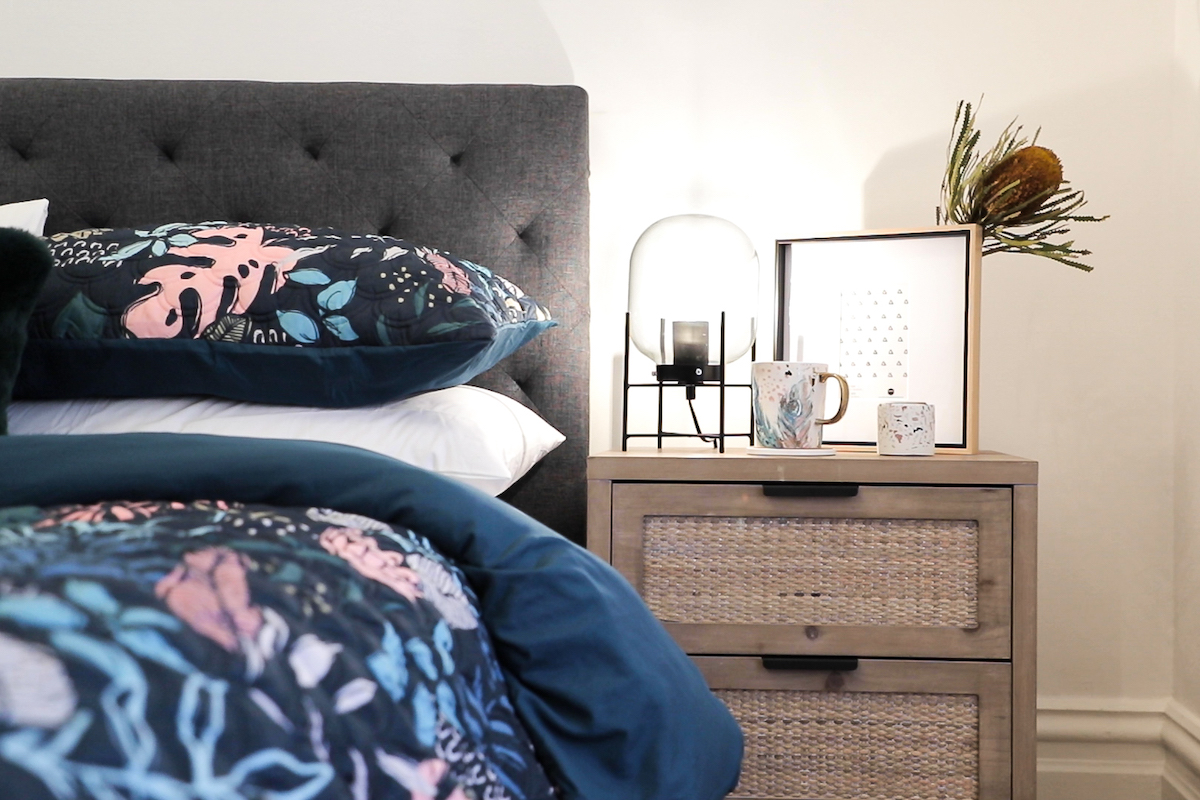 Top styling tips to create a luxe look for less
Whether it's a bedroom you're looking to refresh or another zone of your home, here are my top tips to create a luxe look for less.
1. Nail the colour palette
An easy way to refresh a space is by simply injecting a new colour. You only need 3-5 pops of colour across a room to set the look. If you're a bit shy when it comes to using colour, use the fail-proof formula of the 60-30-10 rule whereby 60 per cent of the room uses one colour (in the case of the feminine look, that was pink), 30 per cent uses another colour (in the pink room that was white) and 10 per cent is an accent colour (I used gold accents). By having a dominant colour and a secondary colour, you'll find they won't compete against each other, creating a more balanced look.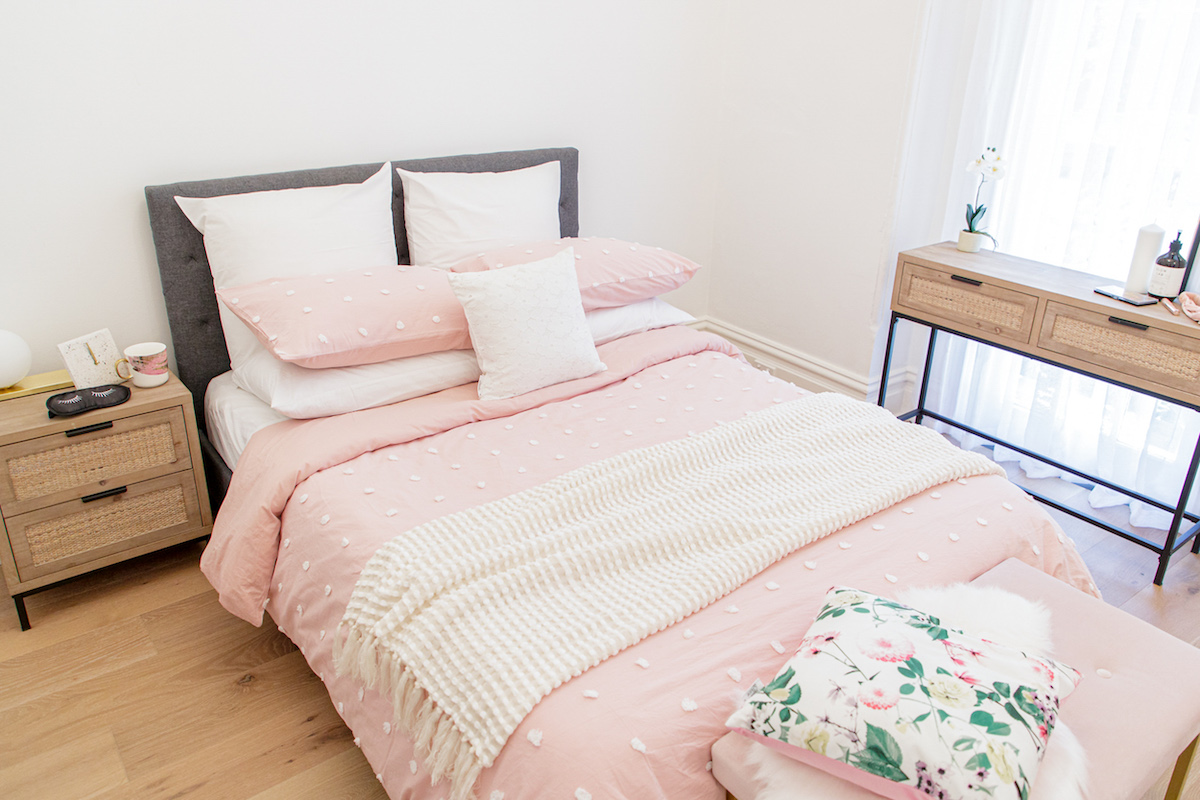 2. Embrace richer textures
When I hear 'luxe', I think of texture — like velvet, fur and quilted details. Great styling is all about contrast so mix up the materials of the items you use to decorate a space and you'll quickly take it from fine to fabulous!
3. Metallic accents are your friend
Whether it's gold, brass or another type of metallic, consider using several accents across the room to elevate the look. With gold handle mugs from $5 to that fabulous pink velvet bench seat costing just $49, there are plenty of pieces in BIG W's Spring Valley collection to choose from.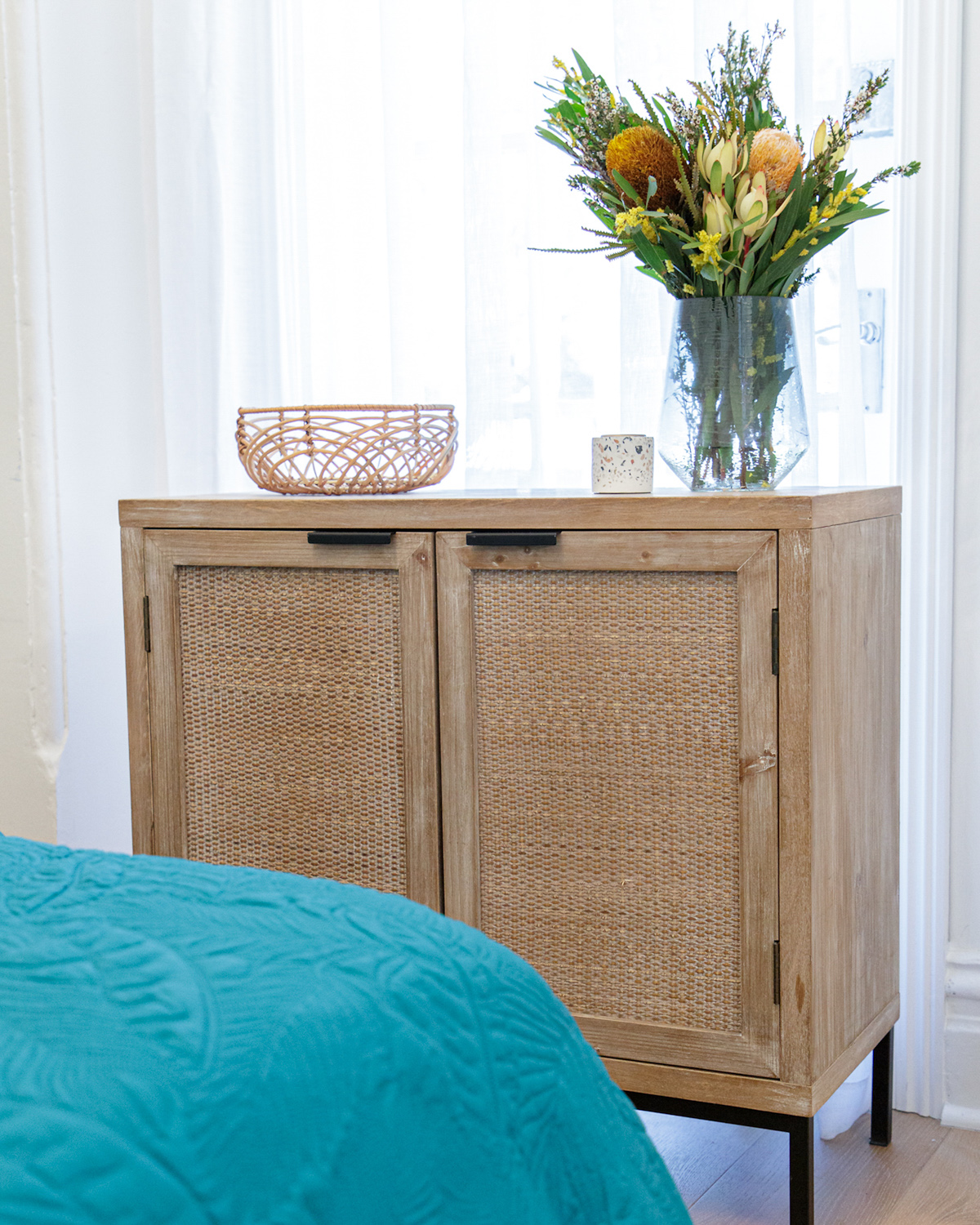 4. Play around with cushion and quilt styling
If you always default to making your bed the same way, why not mix things up? You'll see from the three looks, I tried a few different ways of styling the cushions as well as the quilt. You could try using Euro cushions or not, stacking some pillows upright or placing them on top of each other, using just one or several feature cushions, doing a slight roll of your quilt cover or a deep fold… let's just say there are plenty of ways to style a bed! Play around with different looks to see what you love most.
5. Layer up
Layering is one of the oldest tricks in the book to create a luxe look for less. Perhaps you'd like to use a tray or stack of books as a base to layer items on top, or like I did on the botanical bed, you could layer throws on top of each other. Layering creates depth and interest and immediately elevates your look.
I hope you picked up a few ideas to try in your home from this piece. I'd love to see your spring styling, tag @stylecuratorau when you share a pic online!