Proud Mayi woman, Leah Cummins of Bunya Design tells stories of her country and people through her art. It's incredible to think that she simply started with a Kmart paint set — just look at the beauty she is creating.
We were honoured to sit down with Leah to chat all things art, creativity and culture.
Related article: Artistic storyteller: A chat with Aboriginal artist, Goompi
Related article: Sharing her connection to country: A chat with Indigenous artist, Lou Martin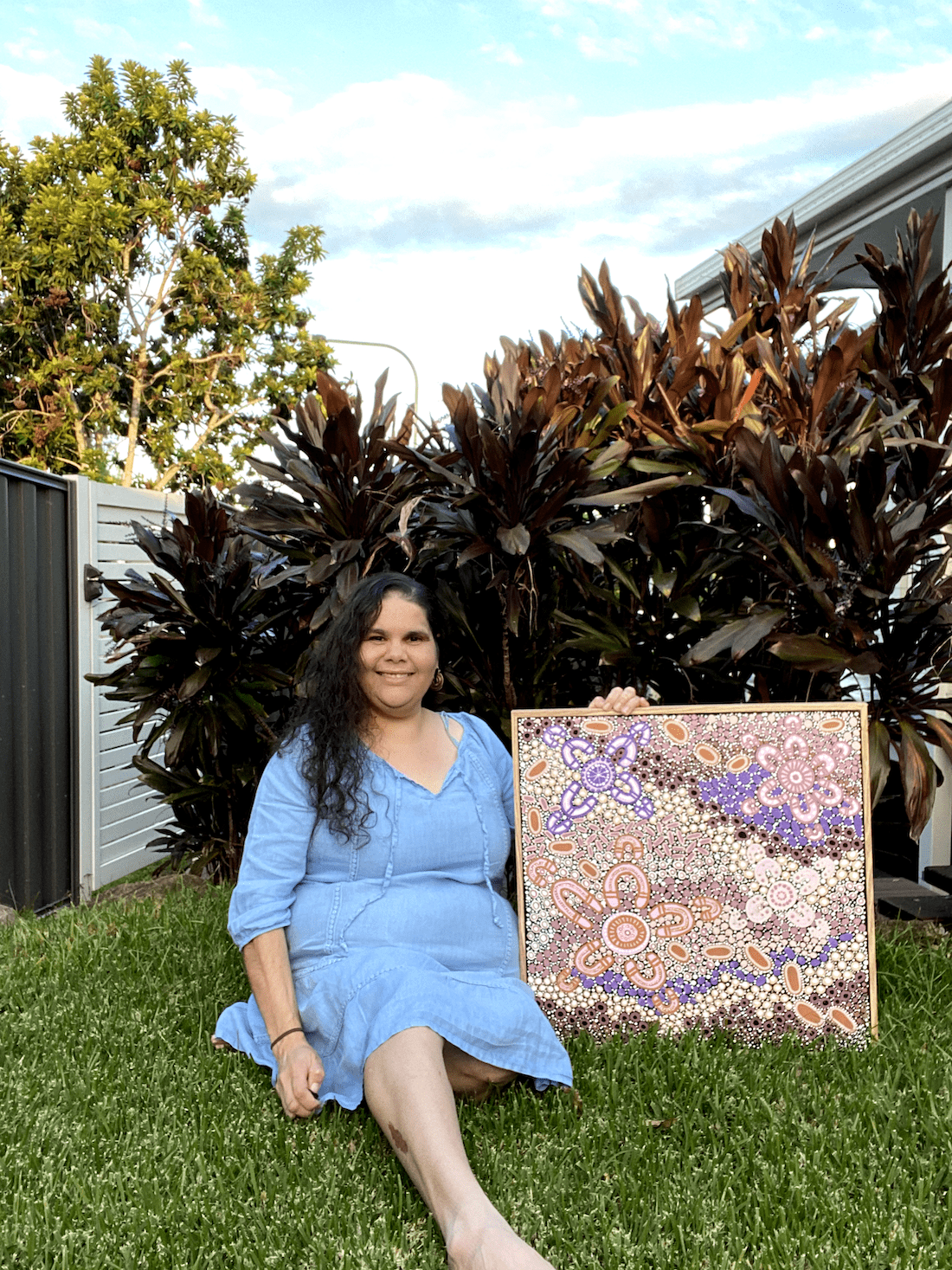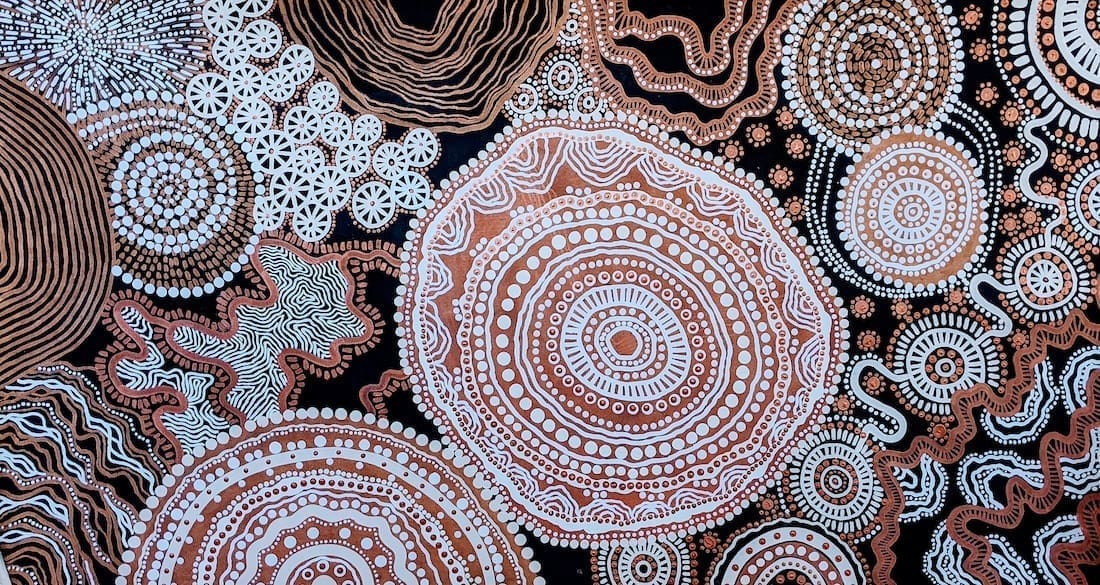 Artist Leah Cummins paints to inspire and tell stories of her people, culture and land.
"First and foremost, I am a proud Mayi woman from North-Western Queensland. I am Mayi-Kulan from my father, and Kalkadoon from my mother," Leah tells us.
"The stories I paint show strength for women and children. They show my love of the land and for all my people. My art is both traditional and contemporary. I use storytelling in every art piece to educate and teach everyone about my people's culture.
"I pay my respects to the ancestors who gifted me these stories and who allow me to share our culture. When I paint, I hope that my art showcases this and draws people into wanting to learn more about First Nations People."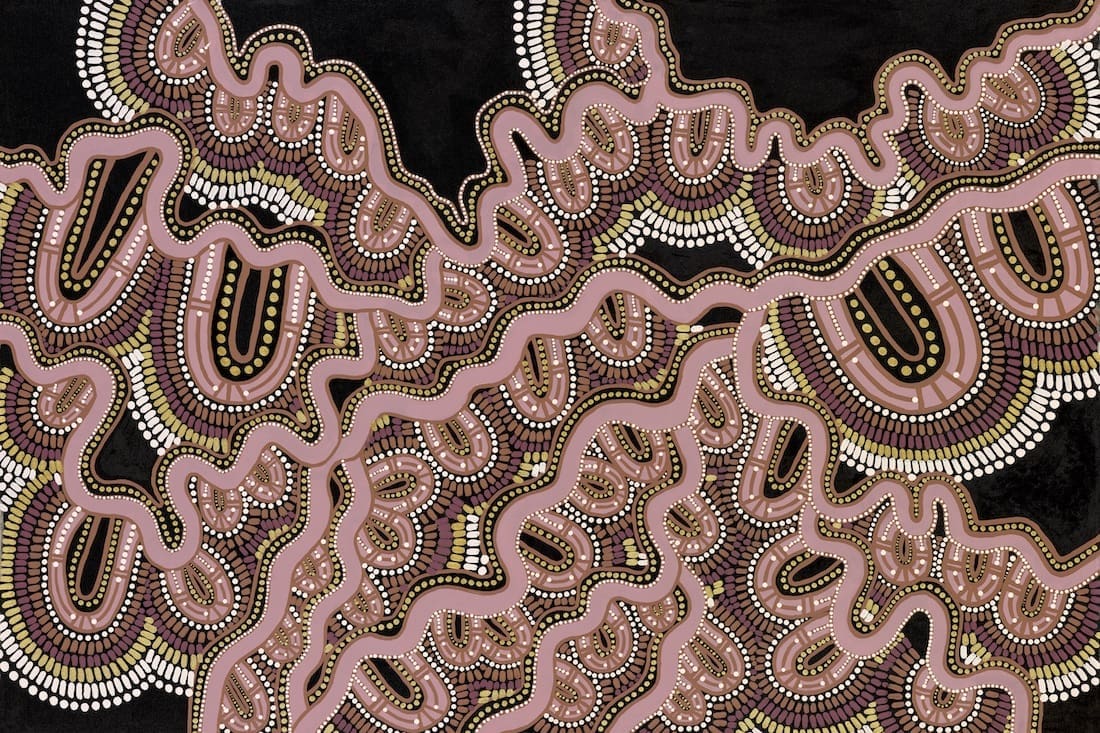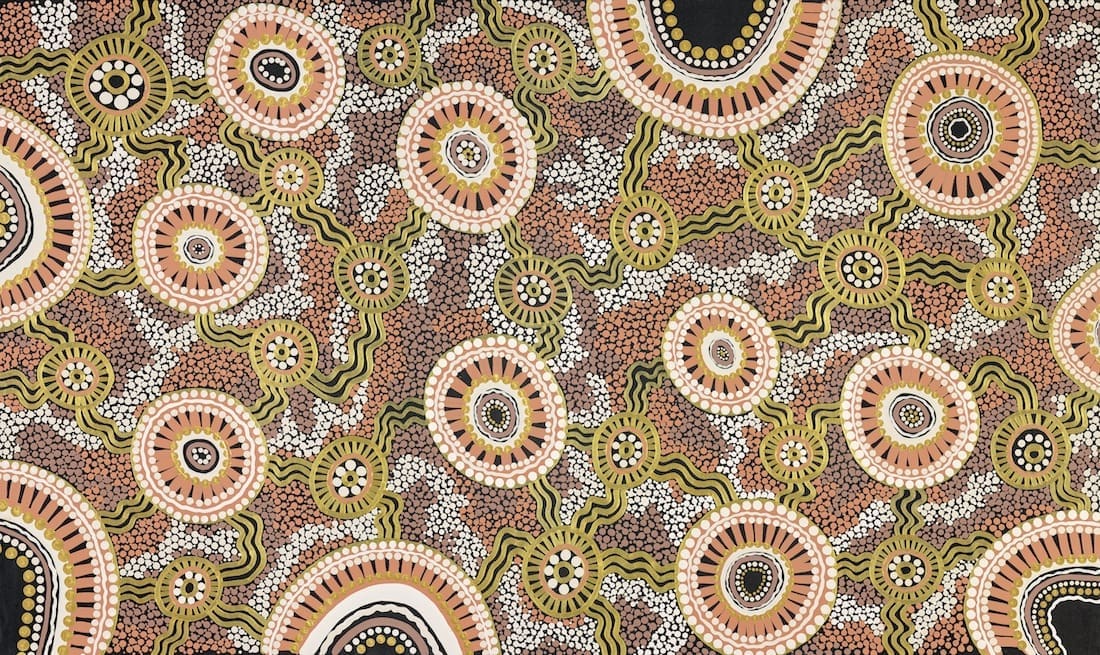 Leah shares how her passion for art has always been there — it just got buried in amongst life for a while.
"I loved painting when I was younger, but when I left high school, I stopped to follow a career in the sciences.
"I spent years working in mining and resources. Exploring the country and following a career in geoscience. After 11 years in oil and gas, I took some much needed time off. It was time to reset and re-evaluate what I wanted in life.
"During this time, I started painting to help with my anxiety. I simply picked up a pack of cheap paints and a canvas from my local Kmart, and just started painting.
"As I began to paint more and more, I started thinking about how much I craved living a more balanced life. A life free of stress, working my own hours and working toward my own goals.
"In January 2022, I quit my job and become a full-time artist," Leah says proudly.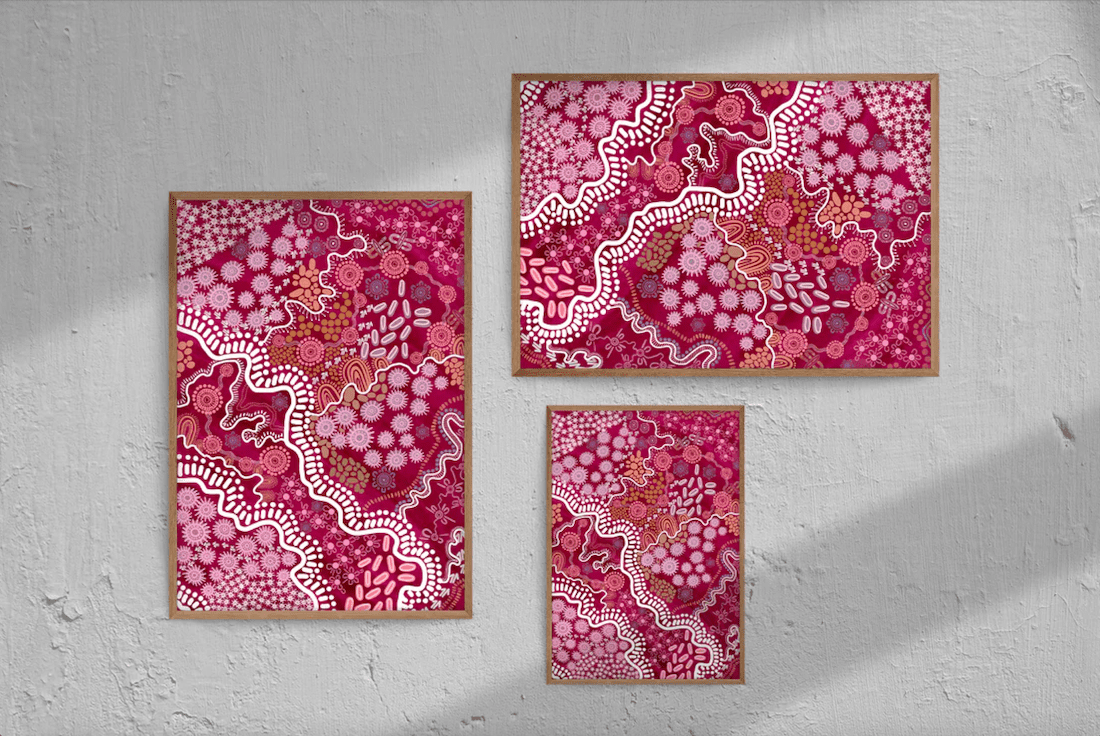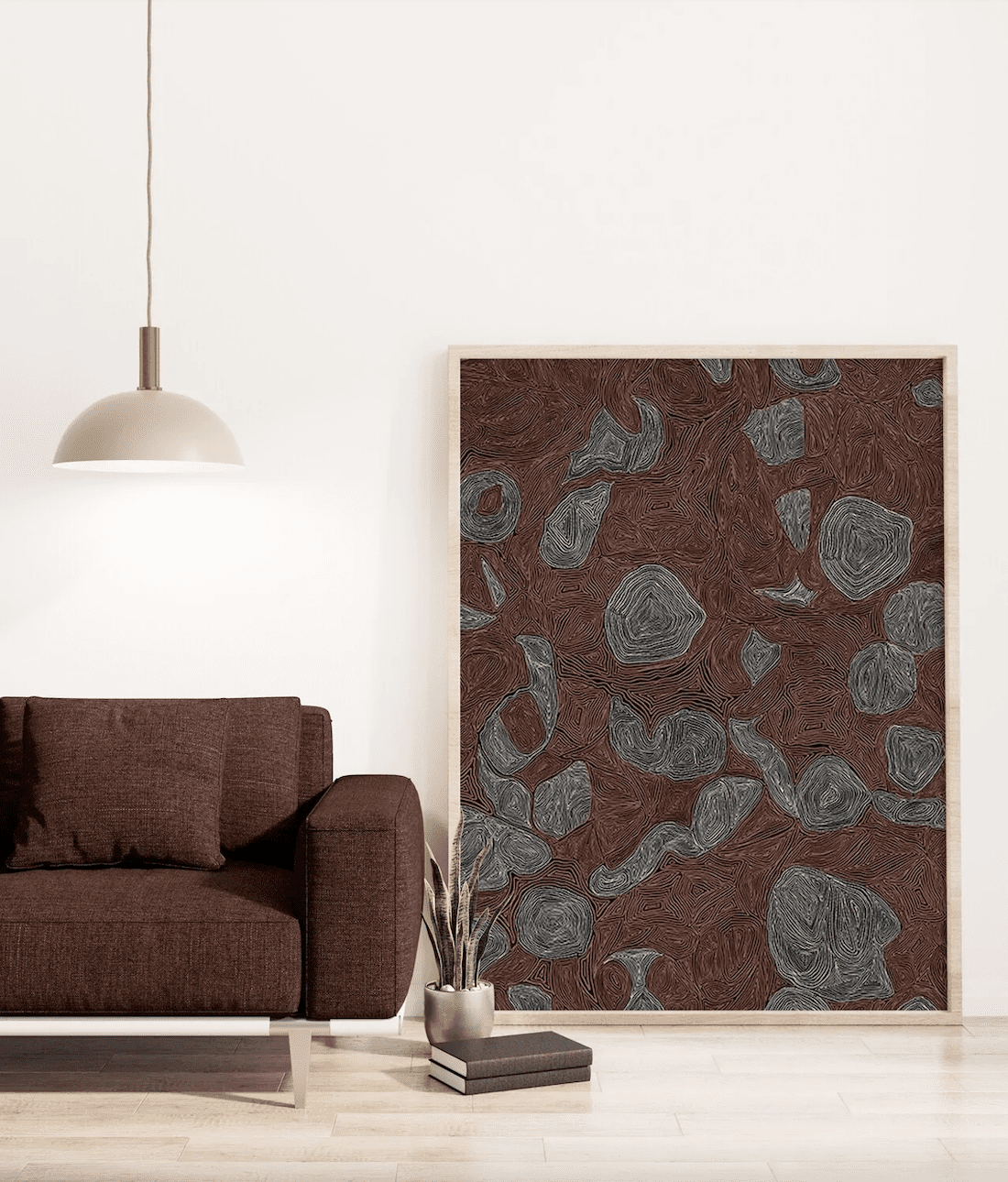 A mix of paint and digital, the art Leah creates for Bunya Designs is full of passion and creativity.
"When I paint, I love to tell stories. It's important that when I bring elements together, a story can be seen when looking at it.
"I work with canvas and acrylic paints along with digital drawing. This allows me to create more beautiful art that can inspire and uplift people," explains Leah.
"Some of my paintings influence and inspire my digital art. They help create an idea that can go on to form a full collection. I love painting more than drawing because it's almost meditative to me to just sit and paint.
"Drawing is fun but it can be hard to make it look raw and authentic like my hand painted pieces."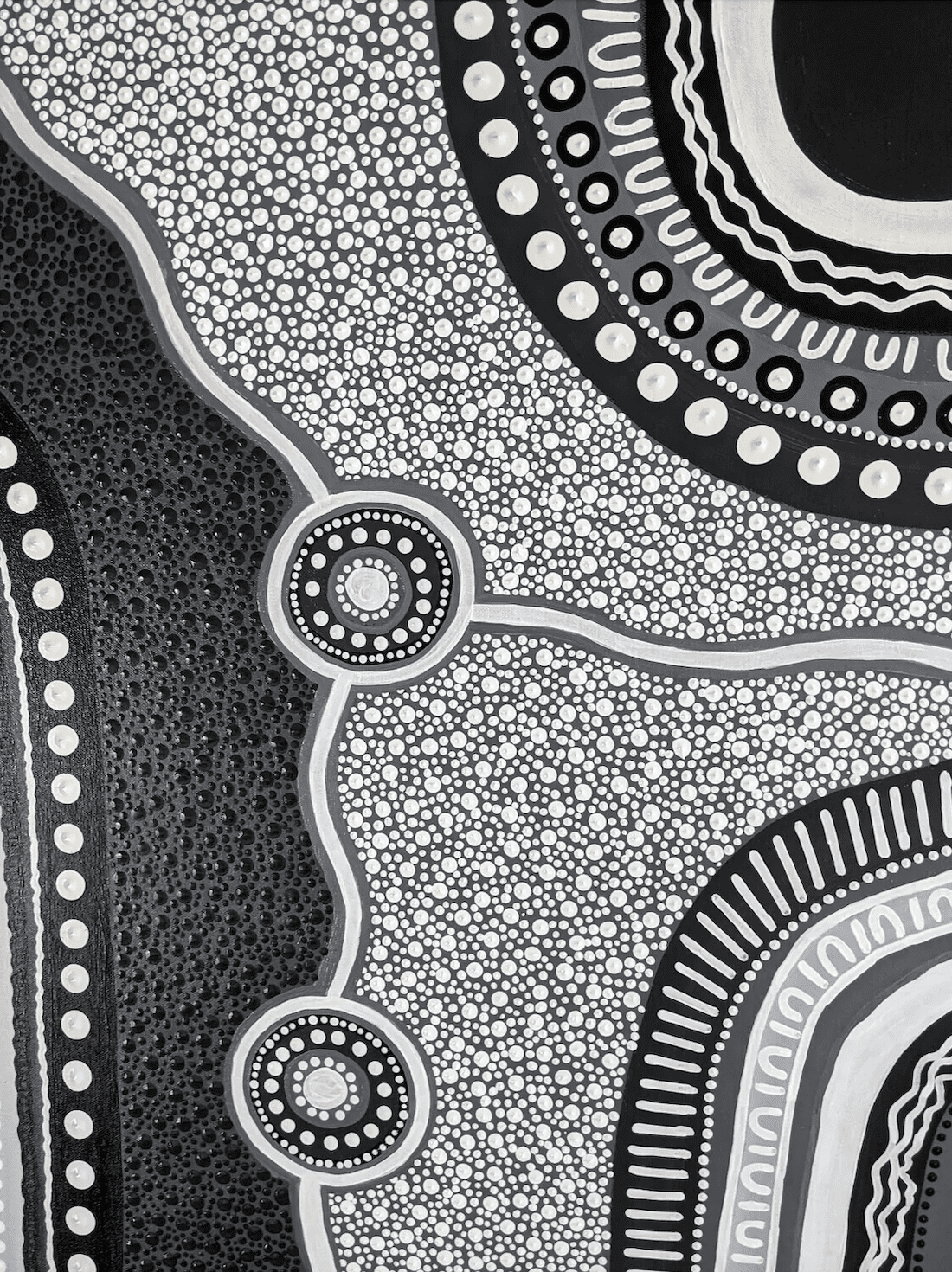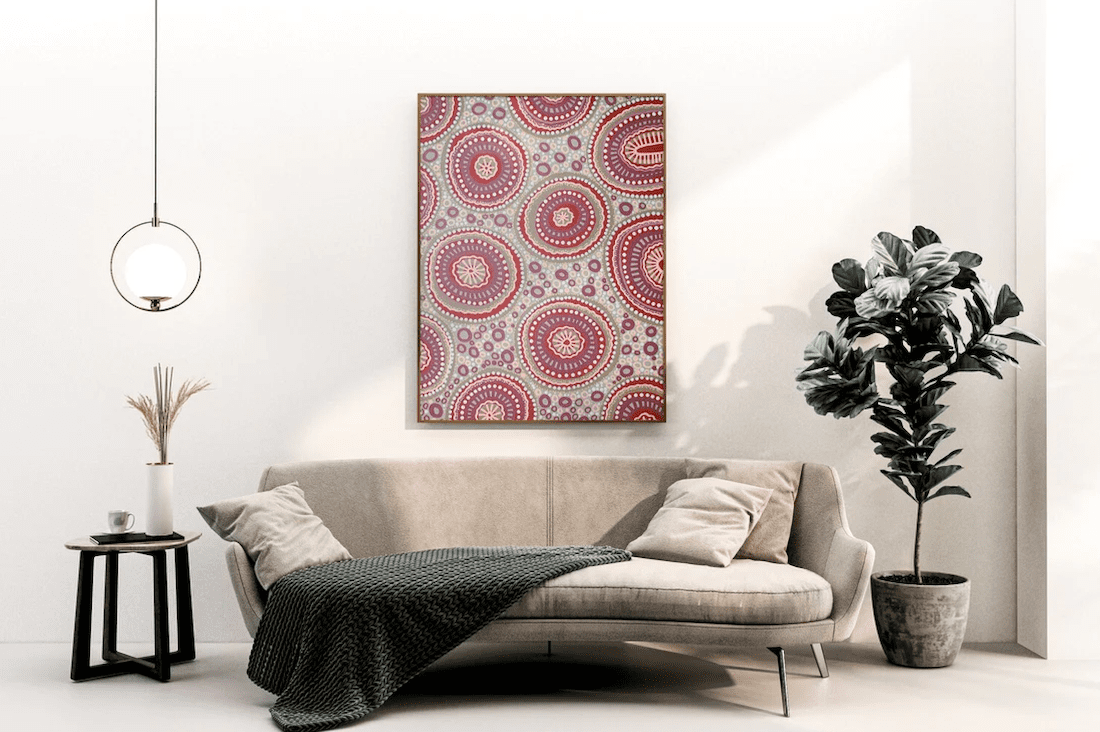 Leah's art is a beautiful blend of traditional Indigenous art and her own modern take on storytelling.
"Before I start an art piece, the most important thing for me is to think of the story. What is the story I want to tell and what colours will help me tell that story," Leah explains.
"I sit and browse a lot of photography and landscape pictures, along with patterns. I think of what elements I will use to represent the story. Things such as circles, lines, mountains, rivers or people.
"I bring together small combinations of what is seen as traditional painting, along with my own modern interpretation of the basic traditional symbols.
"My stories are painted from my experience on country and the stories told to me by my elders. I enjoy creating new stories of hope and empowerment of my people — especially women.
"Nature is one of my biggest inspirations. The way the landscape speaks to me. How we're connected in the environment and how it shapes us."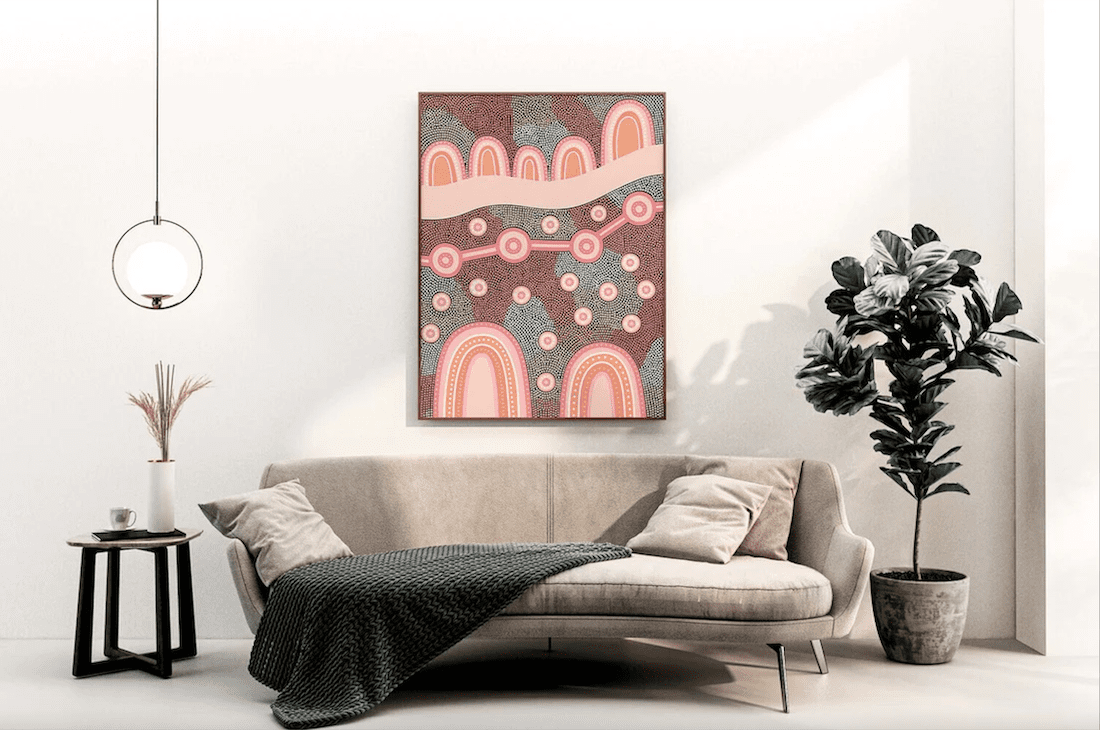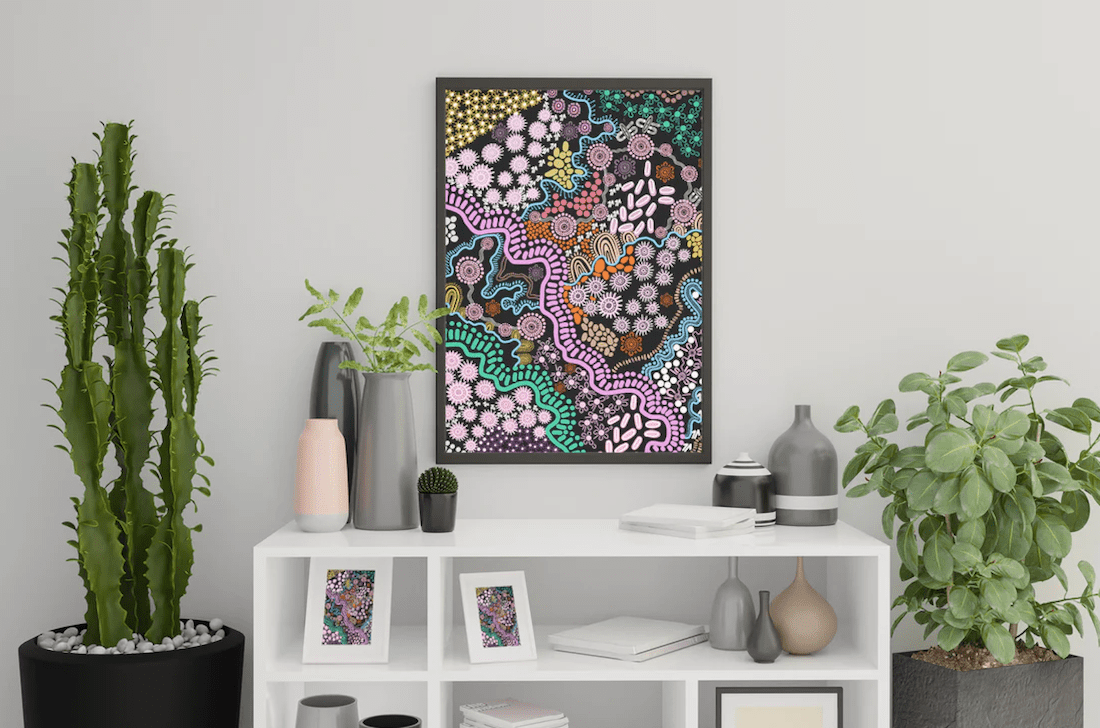 It's exciting to picture how Bunya Designs will evolve over time. Considering Leah is really just at the very start of her artistic journey.
"I'm only new to painting and digital art," says Leah excitedly.
"I would love to travel more with my art and bring people along a learning journey. To help them learn and understand more about Indigenous people and our stories.
"Our stories don't have to just be written. I like to think my art can transcend words. As I paint these ancient stories, I hope to showcase the spiritual importance of them that will hopefully spark conversation."
We would like to thank Leah Cummins for taking the time to chat with us about her beautiful storytelling art. We discovered her work thanks to our friends at bluethumb. You can also find her pieces via Bunya Designs website or on her Instagram.