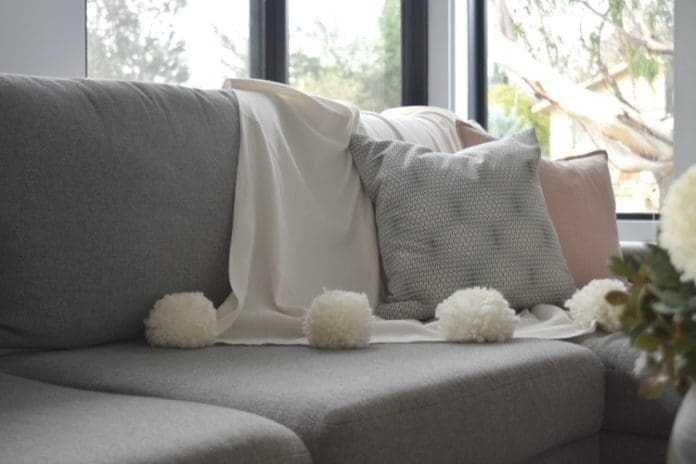 Winter has arrived here in Australia so it's time to layer up and get cosy.
One trend we're loving this season is blankets dripping in pom poms or tassels. Unfortunately many of them come with a hard-to-justify price tag though!
Like many of our DIYs, this one is inspired by creating an affordable version of latest trend homewares. So pull out your needle and thread and get ready to make this soft and stylish pom pom throw!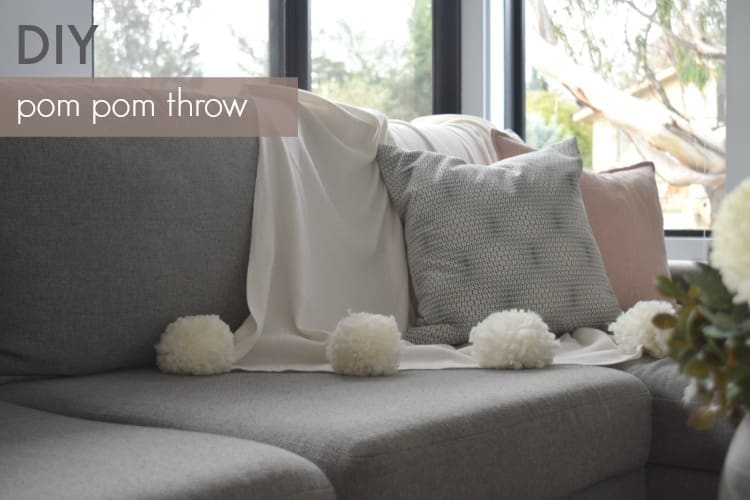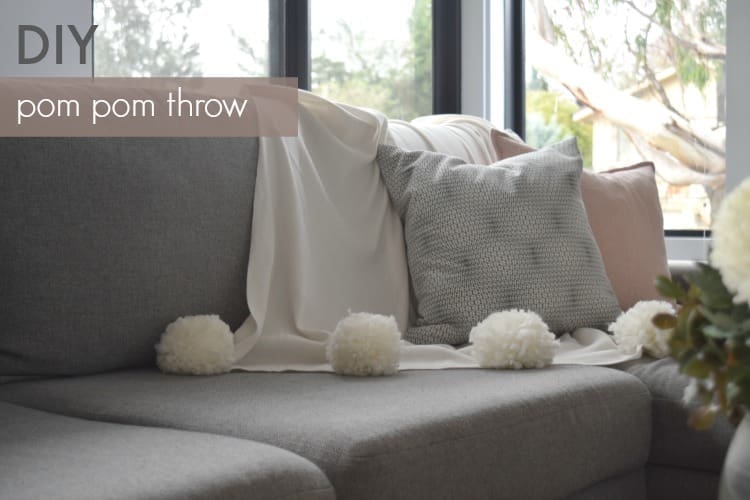 [ingredients title="Items you will need"]
Blanket (we got ours from IKEA)
Wool (we used 6 balls of wool to make 10 pom poms)
Cardboard
Scissors
Sharpie
Thread
Needle
[/ingredients]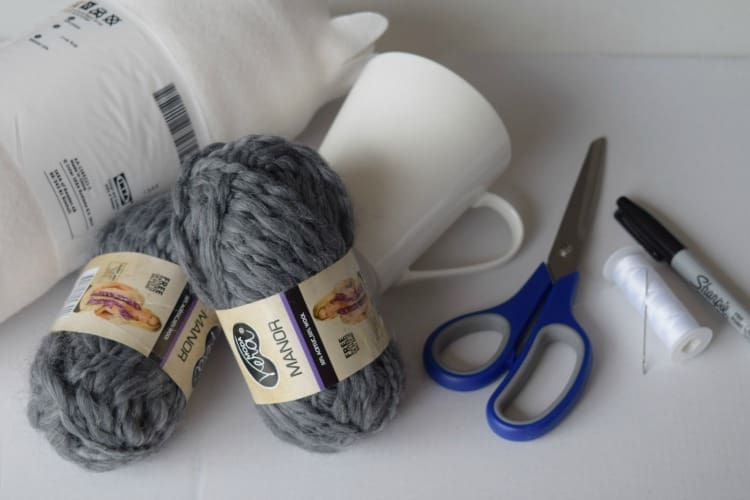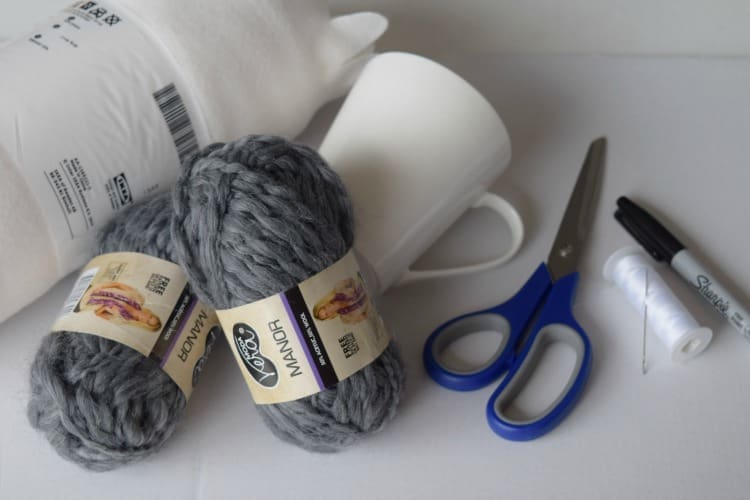 [directions title="Steps:"]
Make your cardboard template for the pom poms. You will need two round discs with a keyhole cut out in the centre.

Trace circle

Cut out circles

Cut out a keyhole

Place a 30cm piece of thread in between the cardboard templates and hold onto it in one hand as you wrap wool around the discs.

Place a 30cm thread in between cardboard templates

Place second cardboard ring on top

Begin wrapping wool around discs

Once you've made at least 100 loops around the discs (the more loops you do, the thicker the pom pom), cut in between the discs while holding tightly onto the long piece of wool you placed in between the two discs.

Cut in between discs while being sure to hold on to the piece of thread you placed between the discs

Tie a double knot and then carefully slip the pom pom off the cardboard discs.

Tie a double knot using the piece of thread in between the discs

Sew the pom poms onto the blanket. (We cut the scalloped edge off the blanket.)

Sew the pom poms onto the blanket

Thread through the pom pom and stitch onto the blanket

Trim thread
[/directions]
Now your ready to for a TV marathon or to curl up with a good book and your cosy pom pom throw!