This weekend we had fun with latest season homewares and bedding while hosting a series of styling workshops at Westfield Belconnen.
In collaboration with Westfield and Her Canberra for the #todayiam campaign, we looked at how the clever use of accessories can give your bedroom and living room a whole new look!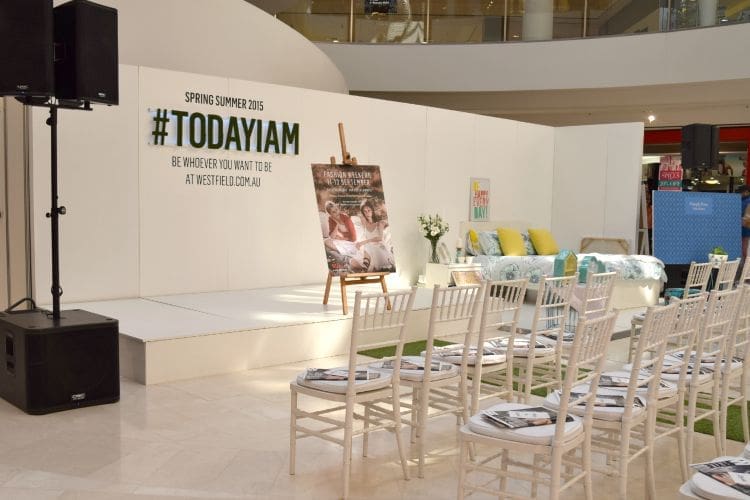 For the bedroom workshop we showcased two styles that were inspired by the latest season homewares and bedding.
Turquoise and yellow is by far the strongest colour combo we're seeing this Spring. Using some of our favourite finds from stores at Westfield including Myer, Bed Bath n Table, Kmart, Target and Provincial, we showed how you can achieve this look at home.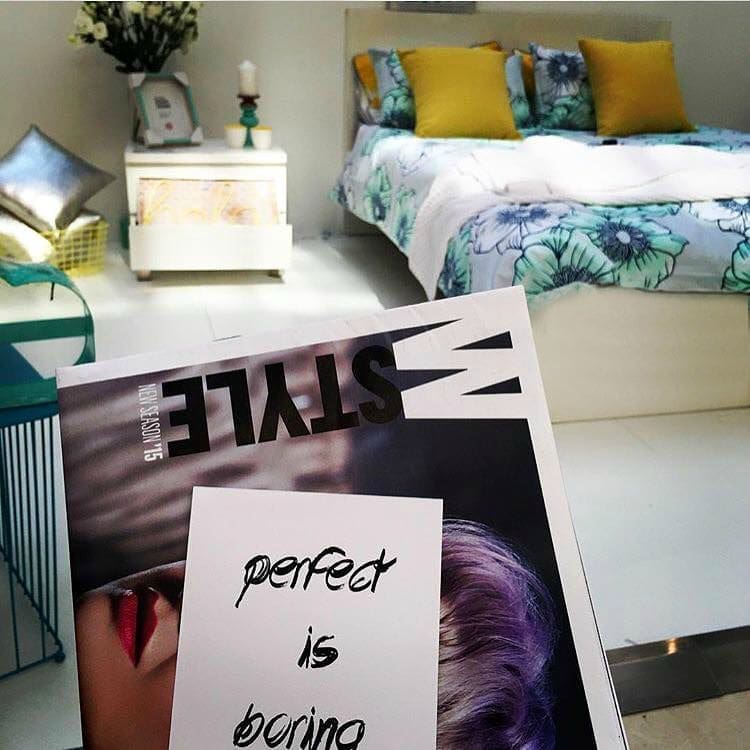 Working with colour can be tricky so how can you get the balance right? A trick many stylists use is a ratio of 60:30:10. We used 60% turquoise, 30% white (to soften the look and give the eye some relief) and 10% as our yellow accent — this means the two strong colours aren't competing against each other and will allow your accent colour to really pop.
Spring is an opportunity to look at new interior trends and how we can achieve the looks at home.
Not everyone embraces colour though which is why we also showed a fresh take on a hotel luxe bedroom. Featuring the 'London' range from Megan Gale's debut bedding collection for Target, we created an elegant yet restrained take on this classic style.
The bright decor used in the turquoise and yellow bedroom was replaced with glass and mirrored pieces, and the wall print was replaced with a black and white photo on canvas.
We used similar colour palettes and tricks to create two looks during our living room workshop.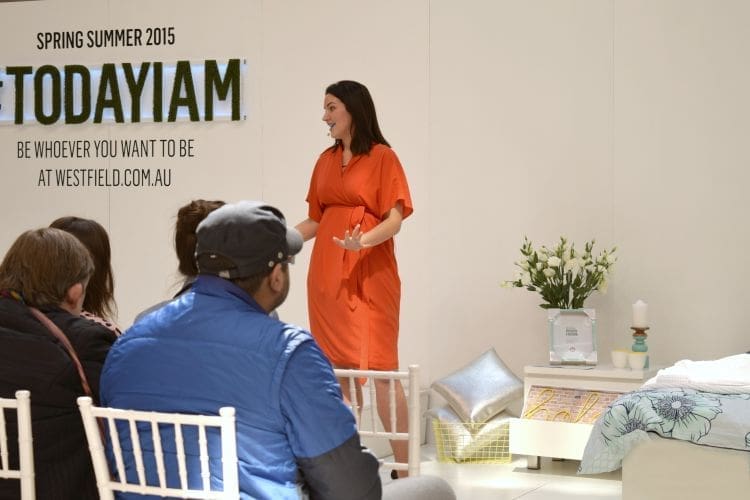 Have you made any changes to your interiors to give them a fresh new look this Spring? We'd love to know if you're a fan of the bright turquoise and yellow colour palette or if you prefer a more restrained look!