In the past, beige got a bad rap for being dull. But beige is quickly becoming the new black in living rooms and we love it! From a pale sandy yellow to a greyish brown, beige packs a serious style punch. Ultra-chic, timeless and highly adaptable, it's an excellent style colour. Beige can also lighten, add warmth and comfort to your living room — you just have to know how to do it right!
Read on as we break down the top markers of the perfect beige living room.
Related article: 11 ideas for styling an empty corner of the home
Related article: How to decorate your home sustainably: Sustainable decorating tips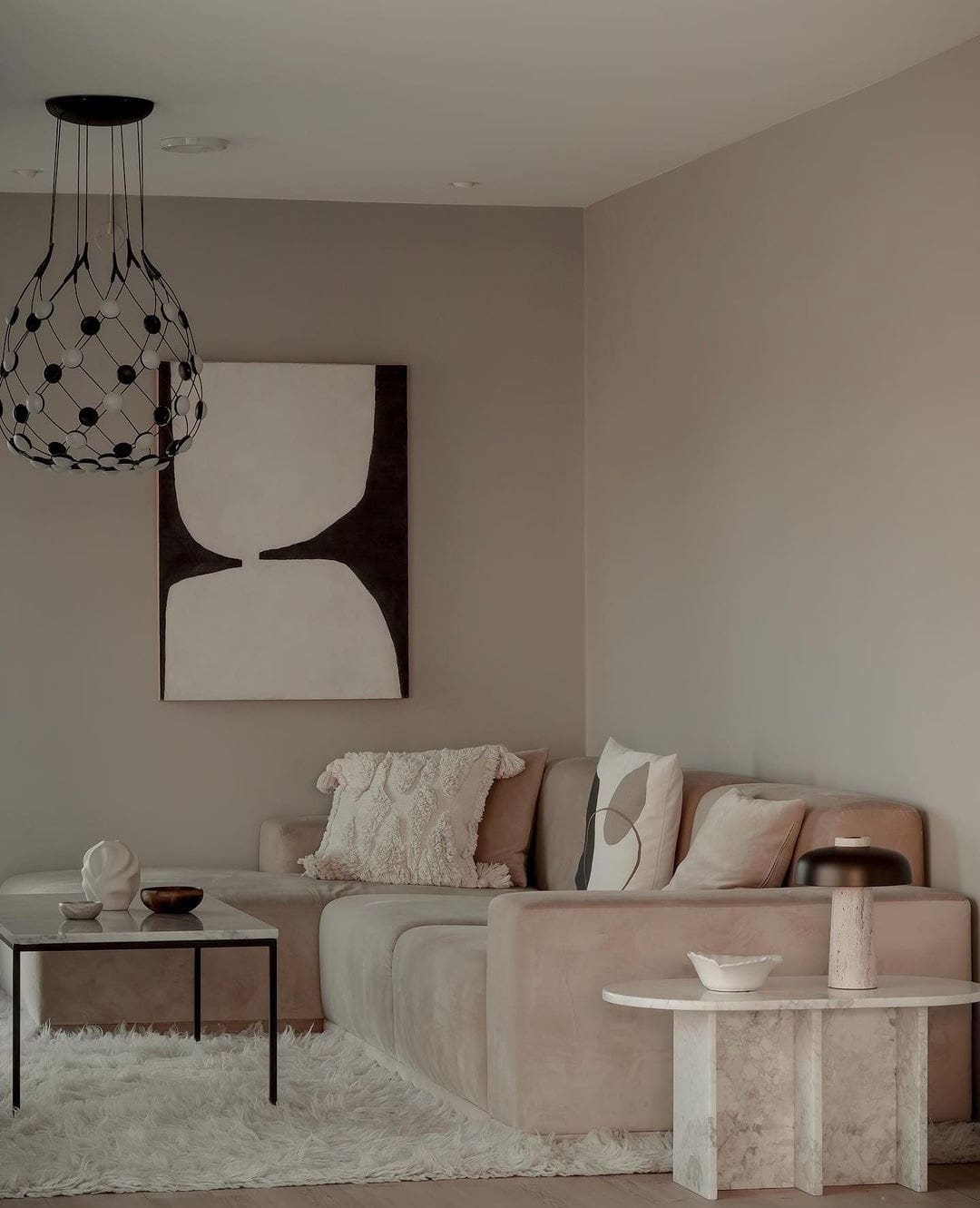 Selecting the right shade of beige
When starting your beige living room, we recommend selecting a main shade first — this can include your wall colour or statement furniture pieces. Much like selecting the right white paint, selecting the right beige base for your living room will make or break the space.
Light and warm solid beige walls will create an enveloping feeling. Or, if you're not sure if you fully want to commit to a beige living room, you can keep your walls crisp white and allow your beige furniture and decor to pop.
Once you've got this foundation, it's easy to add smaller details to tie the room together.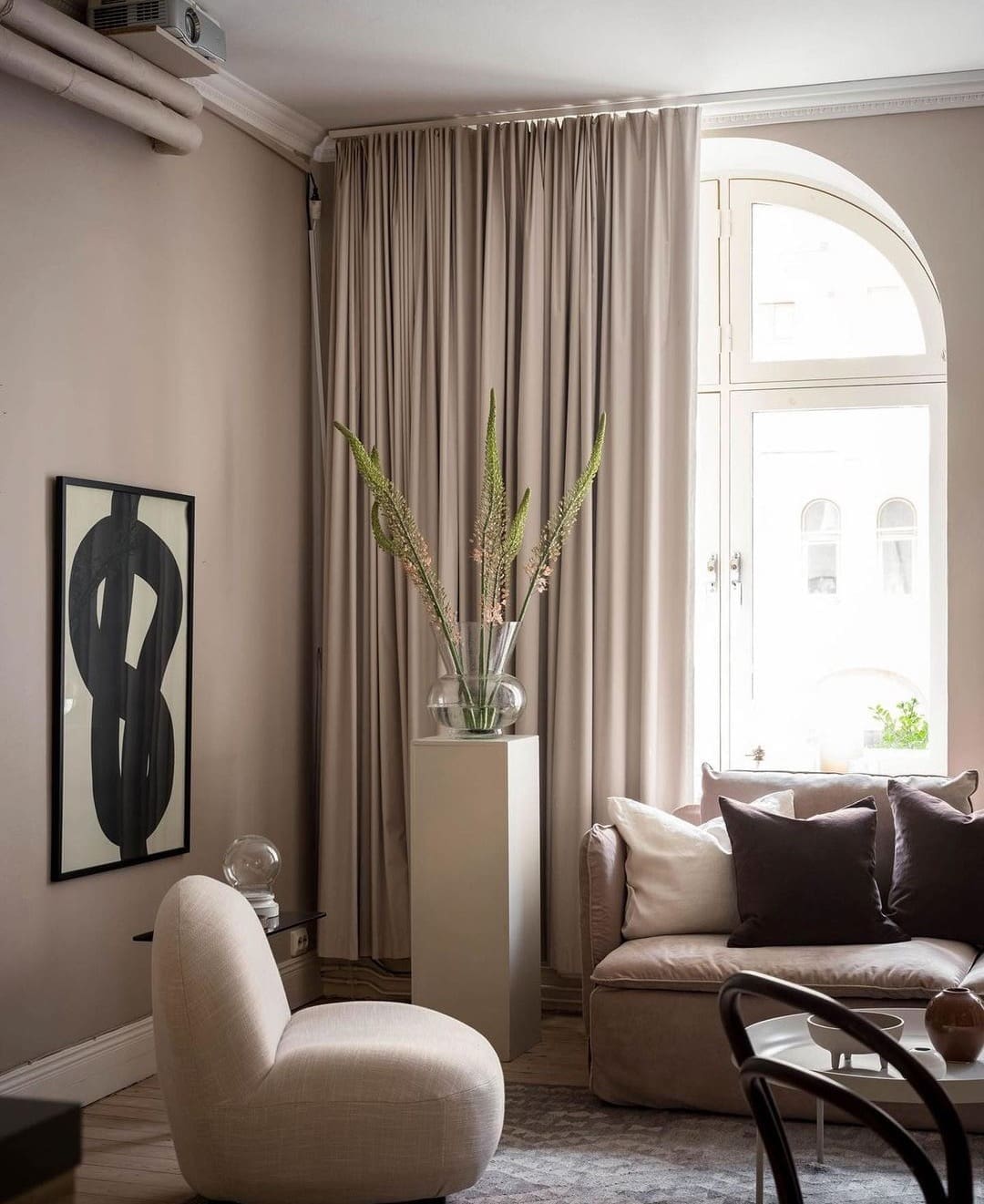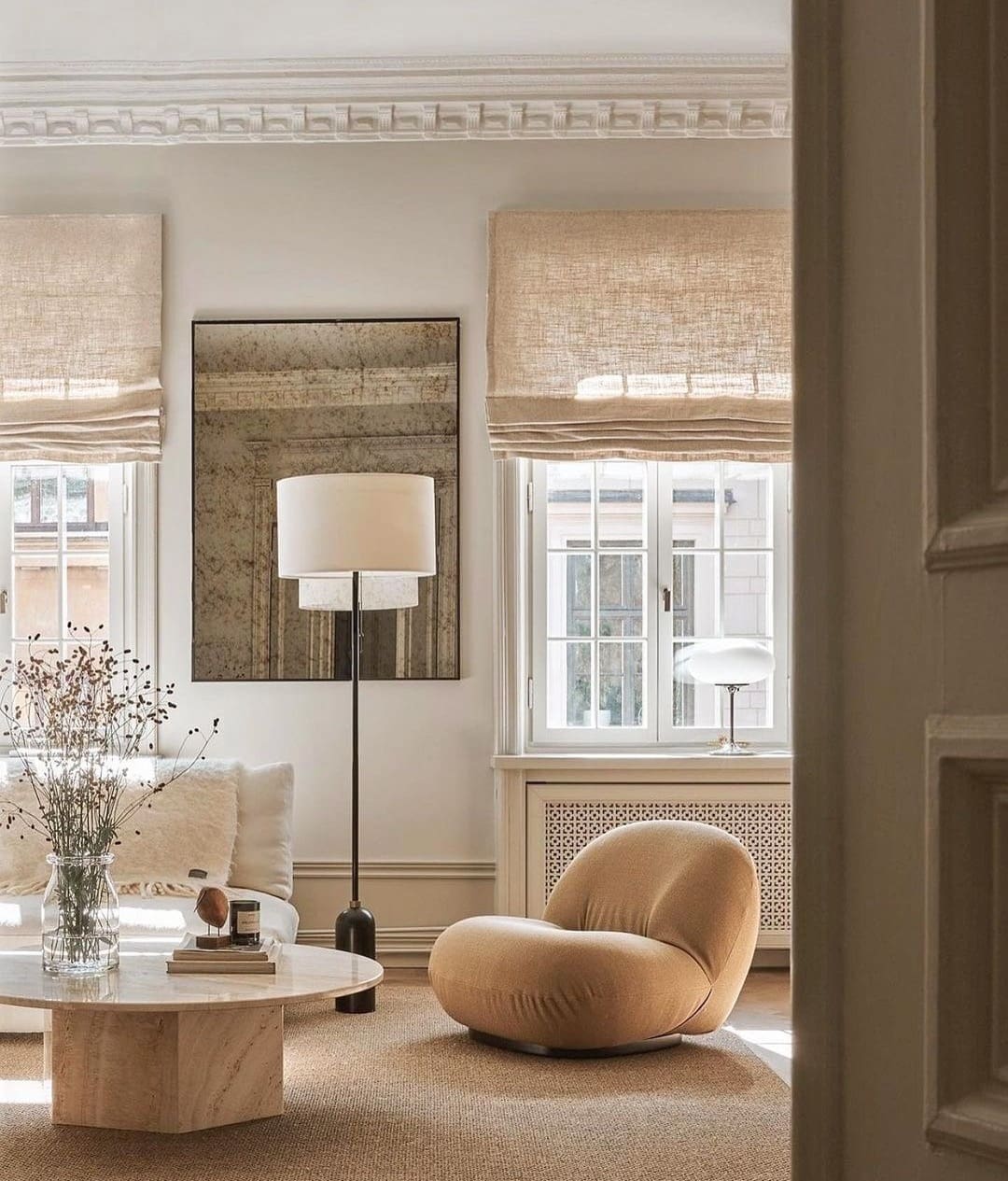 It's all about layers and texture
No matter the season, the more textures a room has, the more welcoming it feels! And this earthy living room aesthetic that heroes beige tones is all about embracing texture to create an added sense of warmth and comfort.
Pull this off by embracing different materials such as stone, ceramics and textiles. From rendered walls to sheer curtains, tufted cushions or knotted wool rugs, there are endless ways you can enhance the tactile quality of your space. However you choose to do it, know that more texture = added depth and comfort.
And don't forget to incorporate a few timber accents while you're at it. Timber is especially good as it highlights beige's link to the natural world.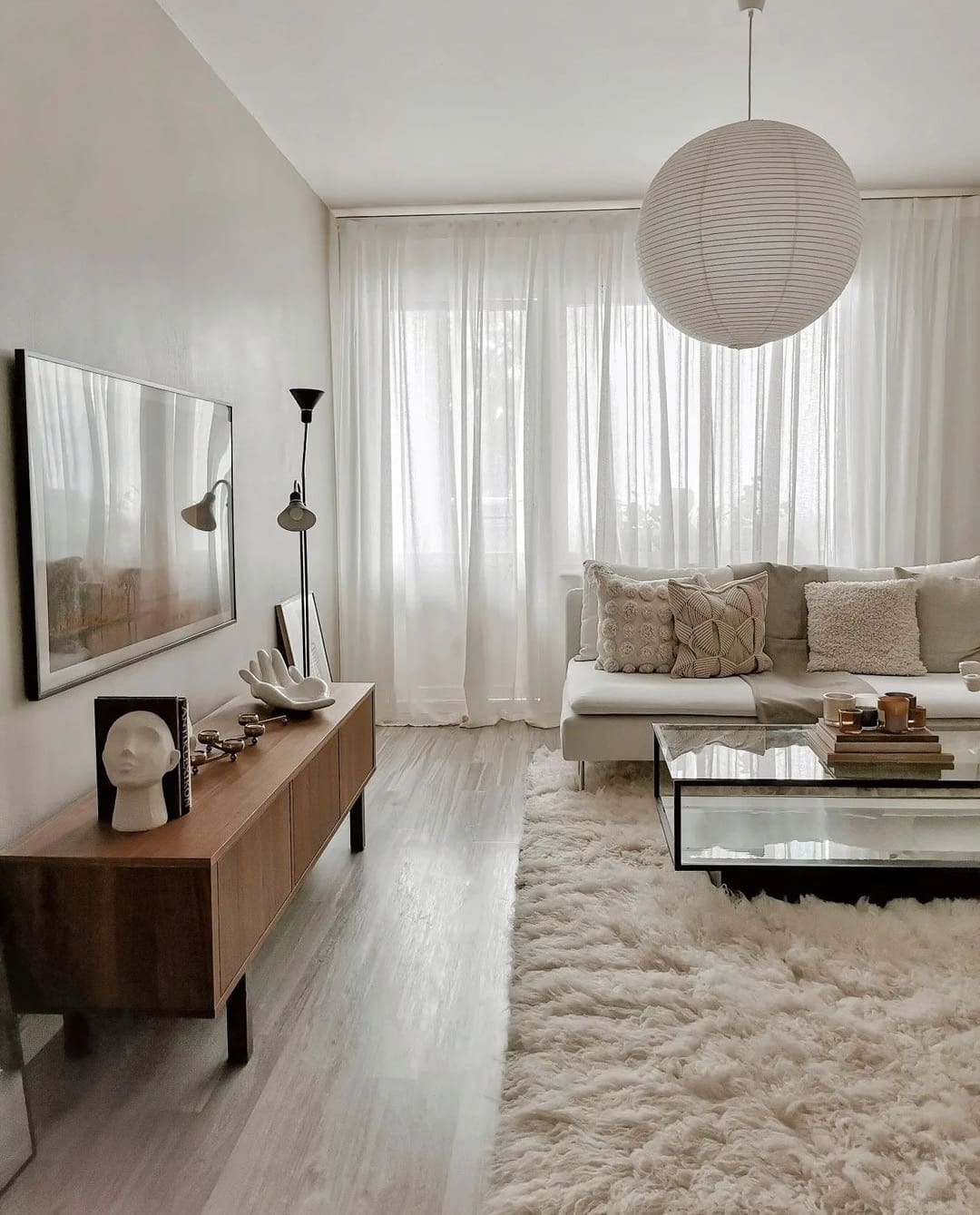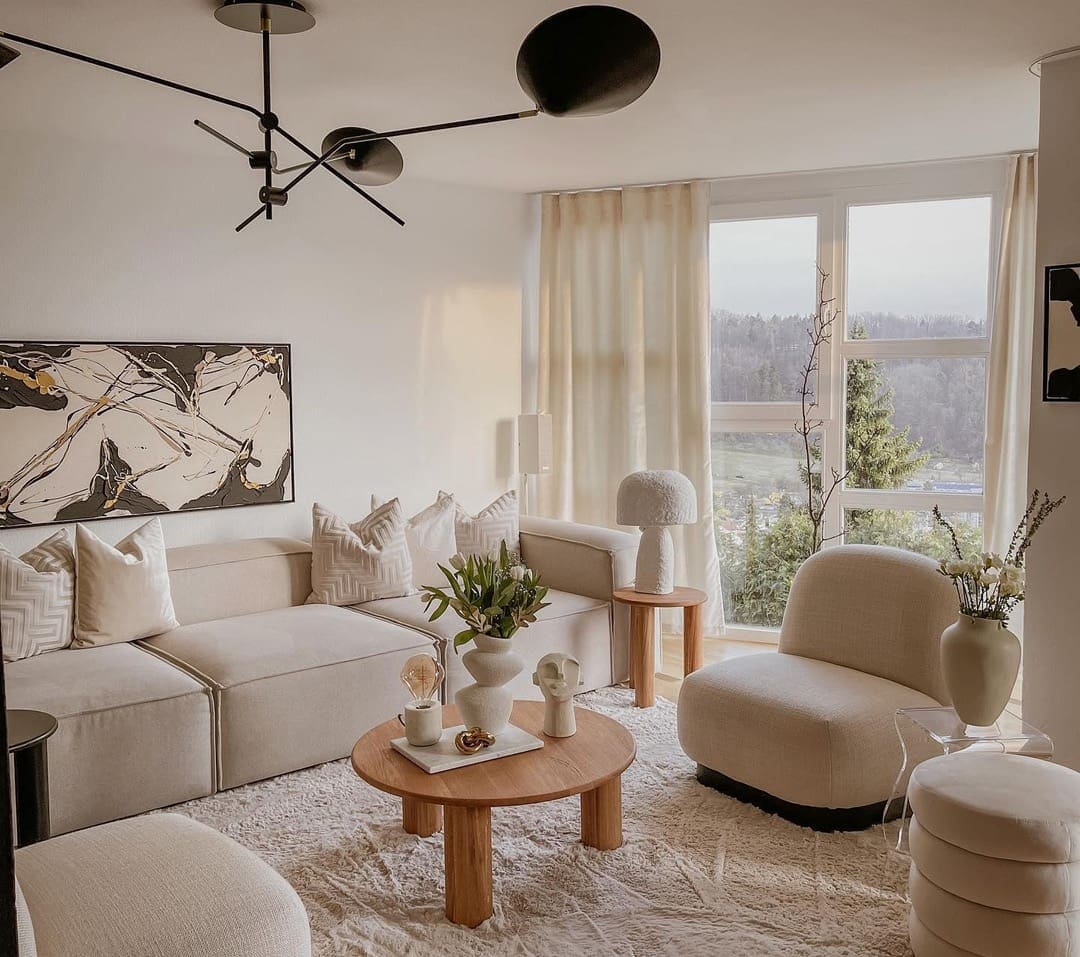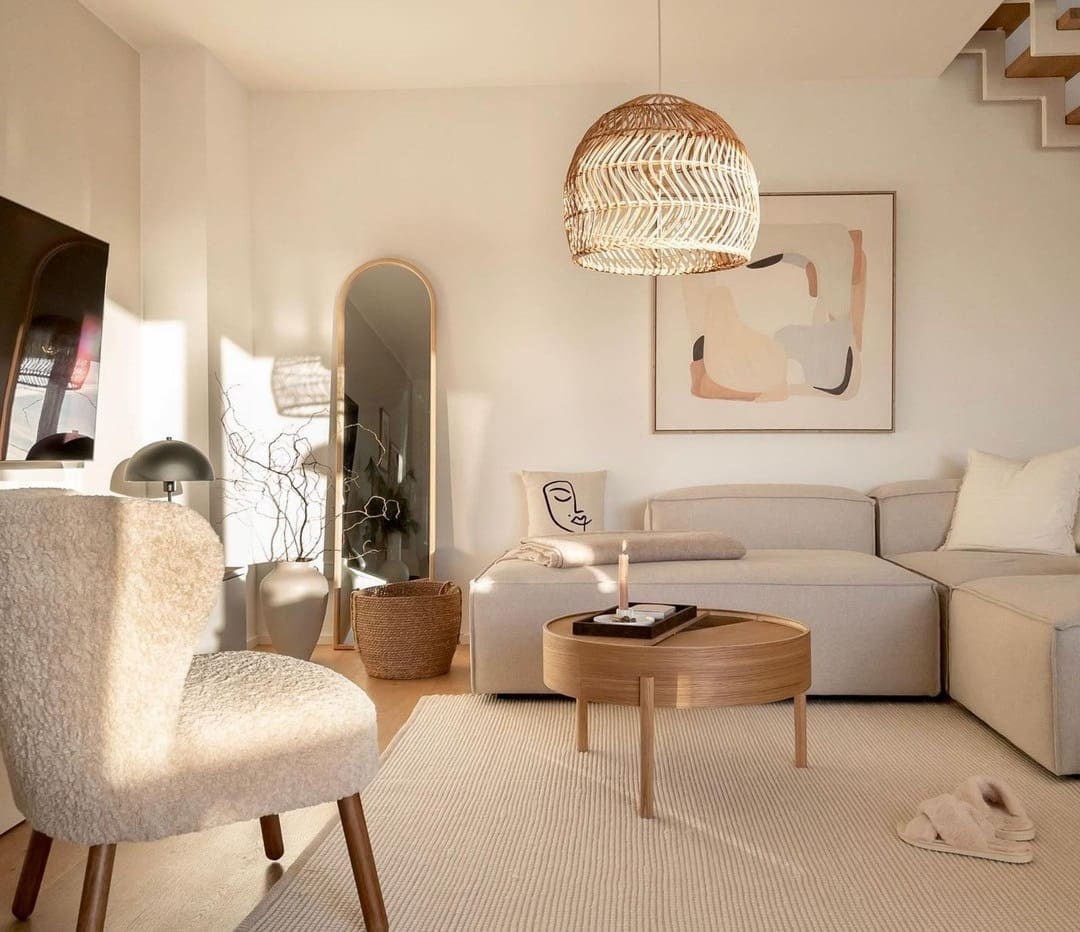 The statement sofa
Whether a rich brown or a soft cream, each beige living room needs a hero piece and the statement sofa is a staple. A statement sofa provides character and drama to your living room, all while remaining a functional focal point.
With a variety of sofa styles suiting beige living rooms, it's worth considering what effect you're looking for:
grey — an extremely versatile colour, grey can be adapted for almost any living room style and space, making it perfect if you're still contemplating the beige living room
cream — a brilliant neutral base with warm undertones to build upon
white — if you don't have pets or young children, a white sofa can be a striking choice with a sophisticated edge
brown — an inviting colour that puts us at ease, brown is one of the most forgiving colours when it comes to everyday use as well (read: stains).
These are just some of the top sofa colour choices for beige living rooms, but don't be afraid to select a colour that works with your individual style. Olive green or rust red anyone?!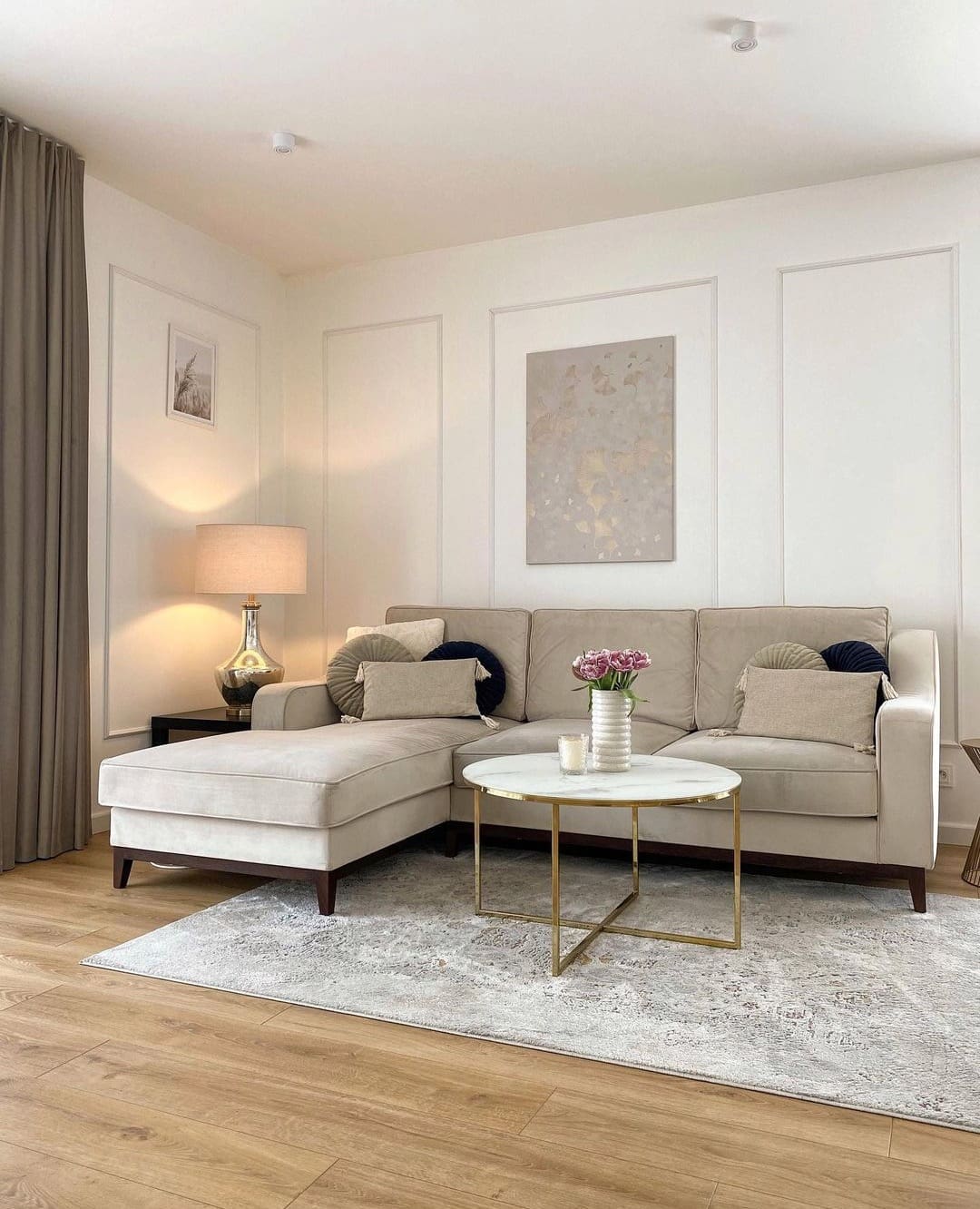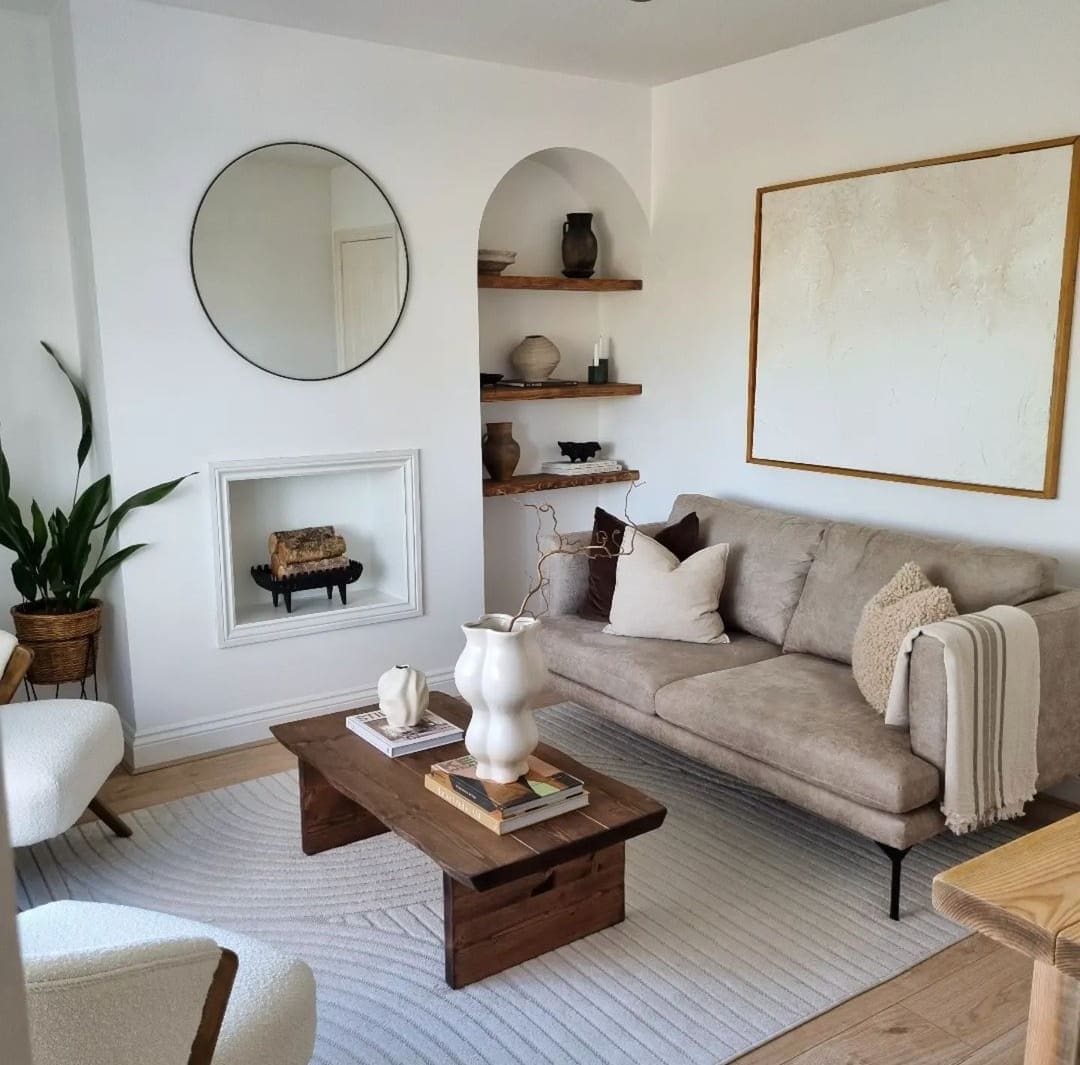 That special splurge item
If you want to commit to the beige look, there's no denying that splurging on a marble or travertine item is the way to go. From solid stone coffee tables to decorative bowls, there's no denying that natural stone brings a sense of luxury and timeless elegance to the space.
Natural stone coffee tables are definitely an investment, but they can last a lifetime and work in almost any style. However, if you're looking for an affordable alternative that still lends itself to the natural beauty of stone, why not check out this easy travertine coffee table DIY by Collective Gen?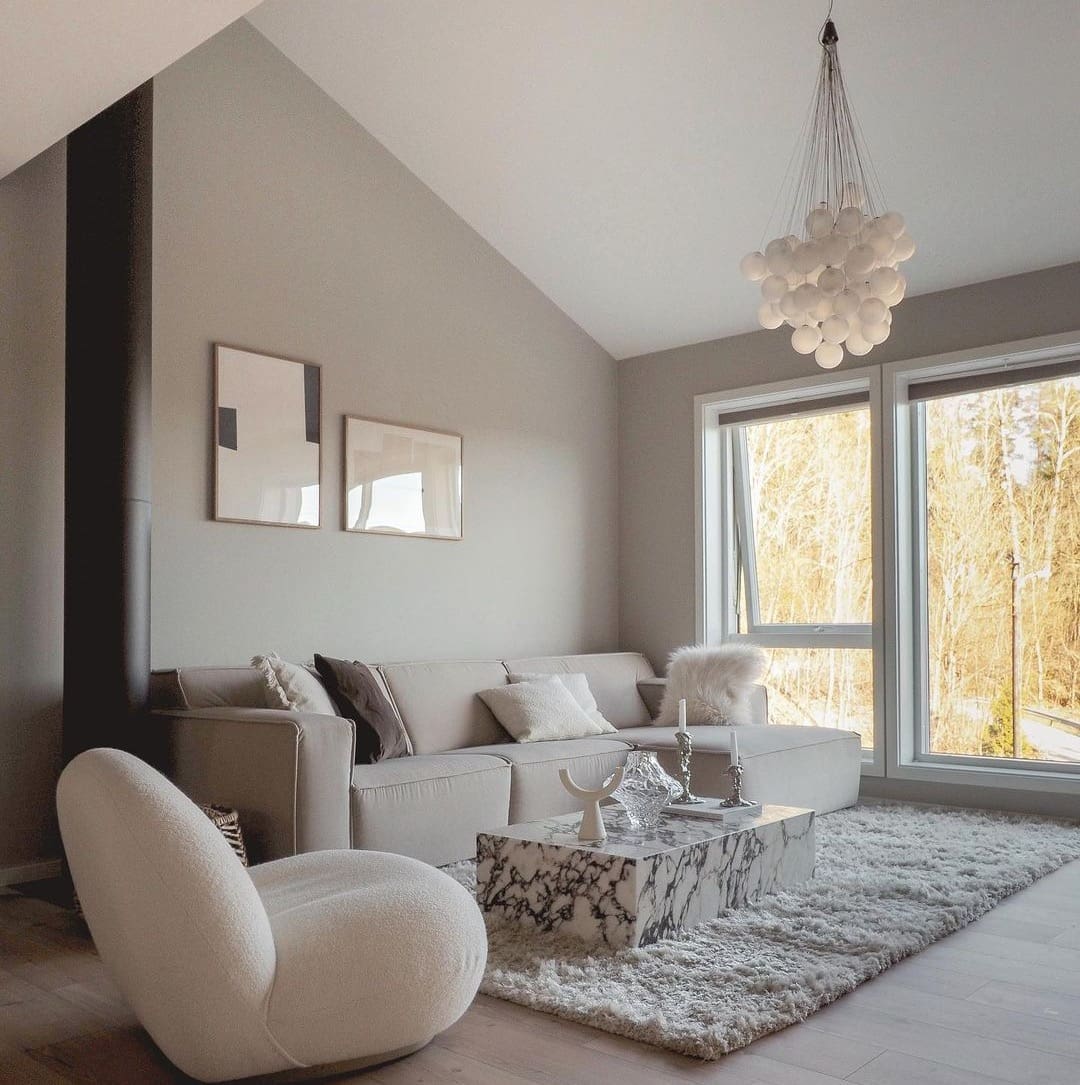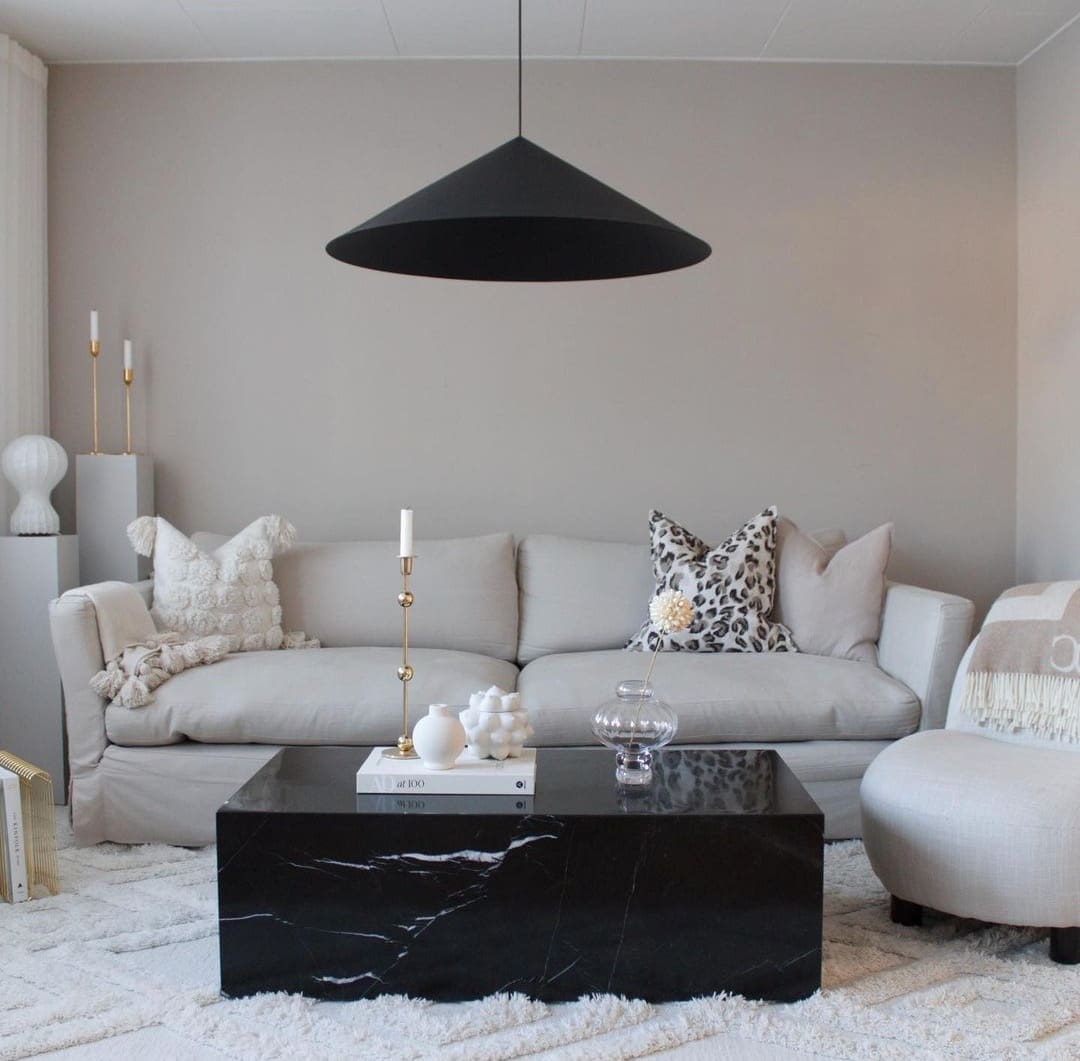 Adding soft pops of colour
While the monochromatic beige living room look is trending, there's no reason you can't inject some soft accent colours to put your own personal spin on this style. As we talk about a lot, colour has an incredible effect on our mood so why not select one for the atmosphere you want to create. For example, if you want to bring a sense of tranquility and calm, some soft blue tones are your best bet. Or if you want to further enhance the grounding feel of your beige living room, look for brown or green accents.
You don't have to go overboard with your accent colours. Simply adding a few pillows or a muted rug with one or two of these colours and you'll create an entirely unique living room. Consider your beige living room a base to your add your own personal touch.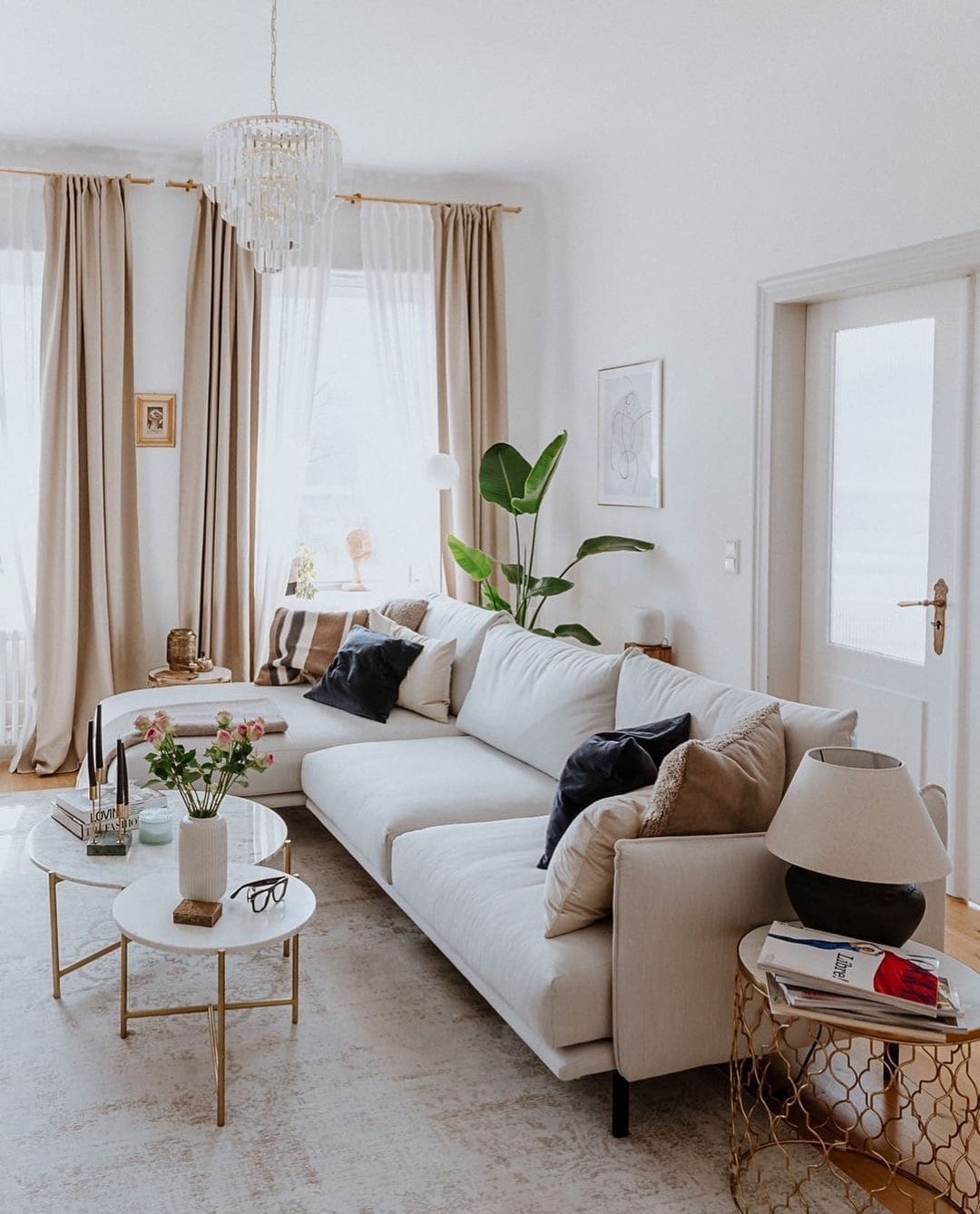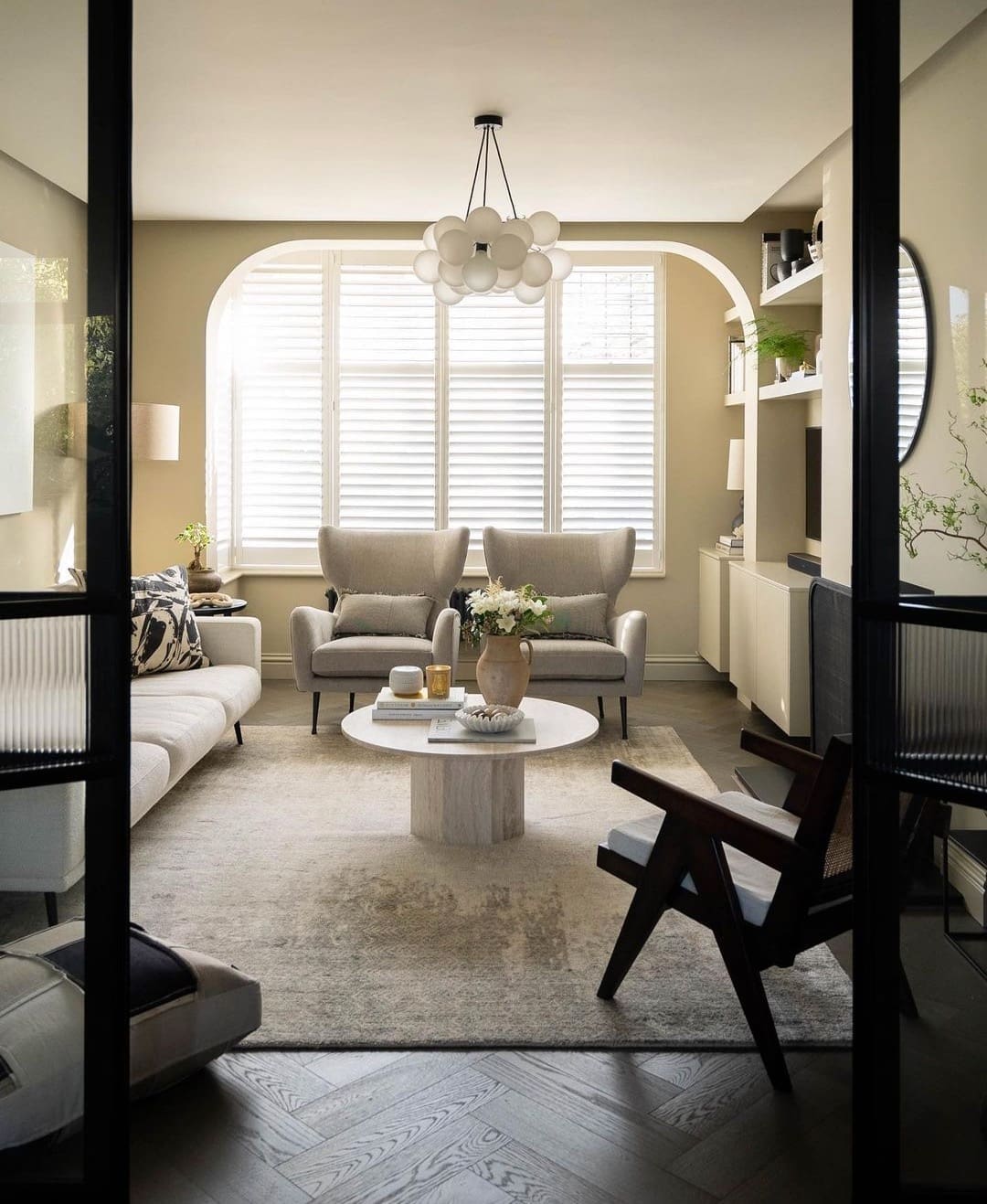 Consider some florals
If you're worried the neutral shades are going to feel dull, add some life and energy with subtle florals. Foraged stems always bring a sense of the outside in, or you may like to consider a few longer-lasting dried or preserved flowers. You can also incorporate subtle floral patterns into your space through artwork or a feature cushion on your sofa. This design aesthetic is all about connecting to the natural world after all!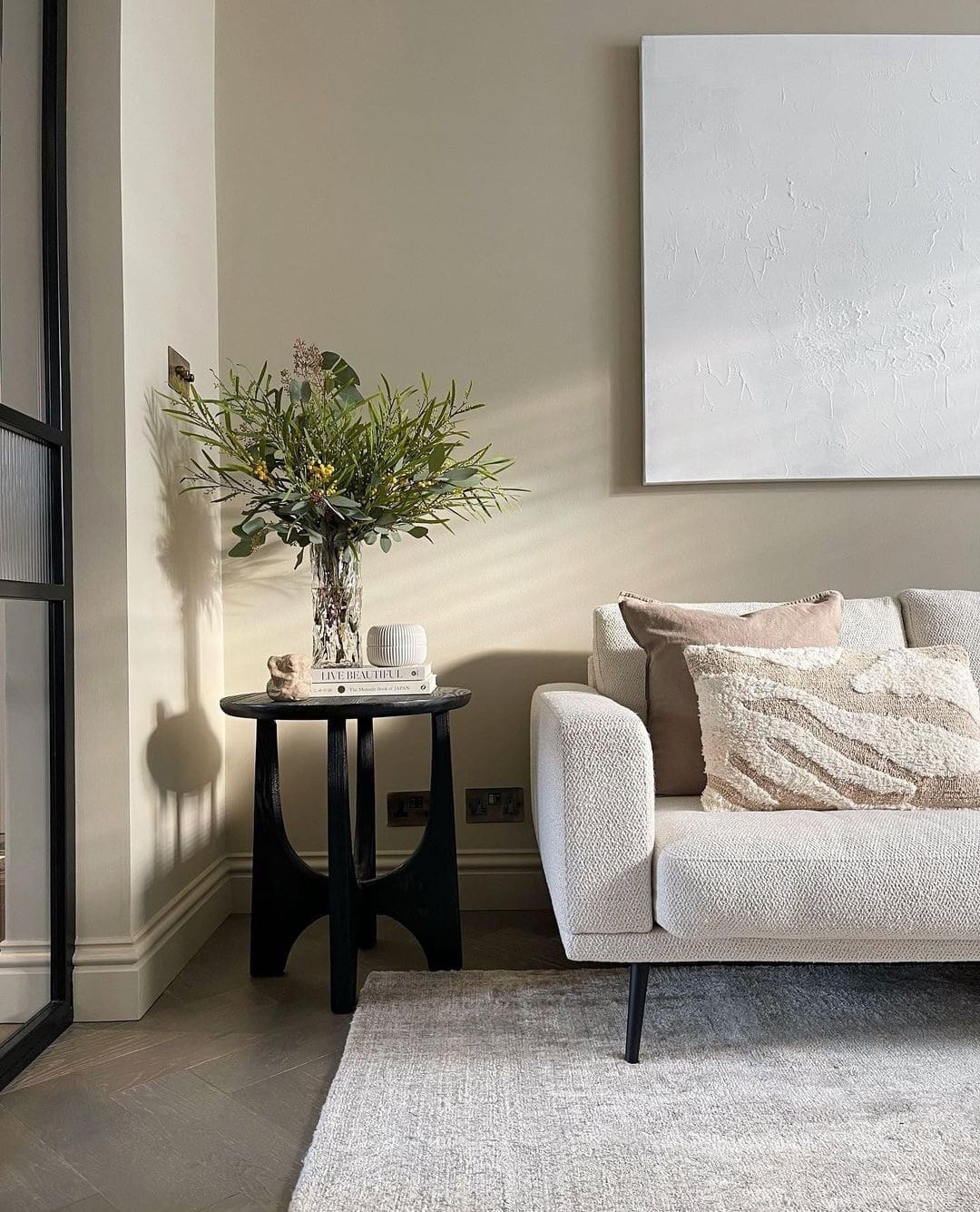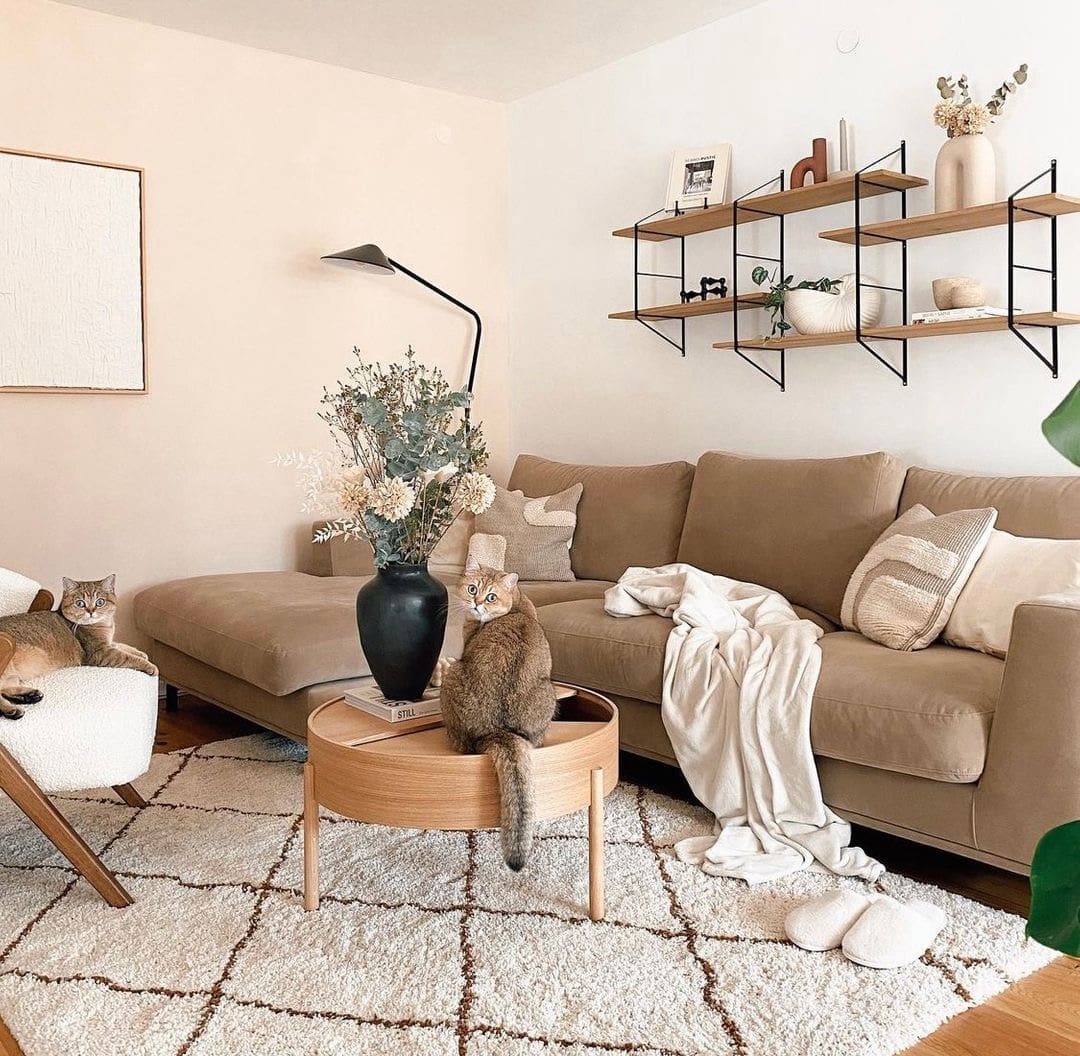 Add colour with artwork
On the topic of artwork, this is another way you can personalise your living room and break up the neutral tones of your decor. Almost anything goes, too! While we wouldn't recommend introducing an Andy Warhol print into a beige living room, adding modern abstracts, photography artworks or mid-century style graphic works are just a few ideas to consider.
You can look for artwork that will inject pops of colour to your space or continue with a monochromatic colour scheme by introducing modern minimalist artworks.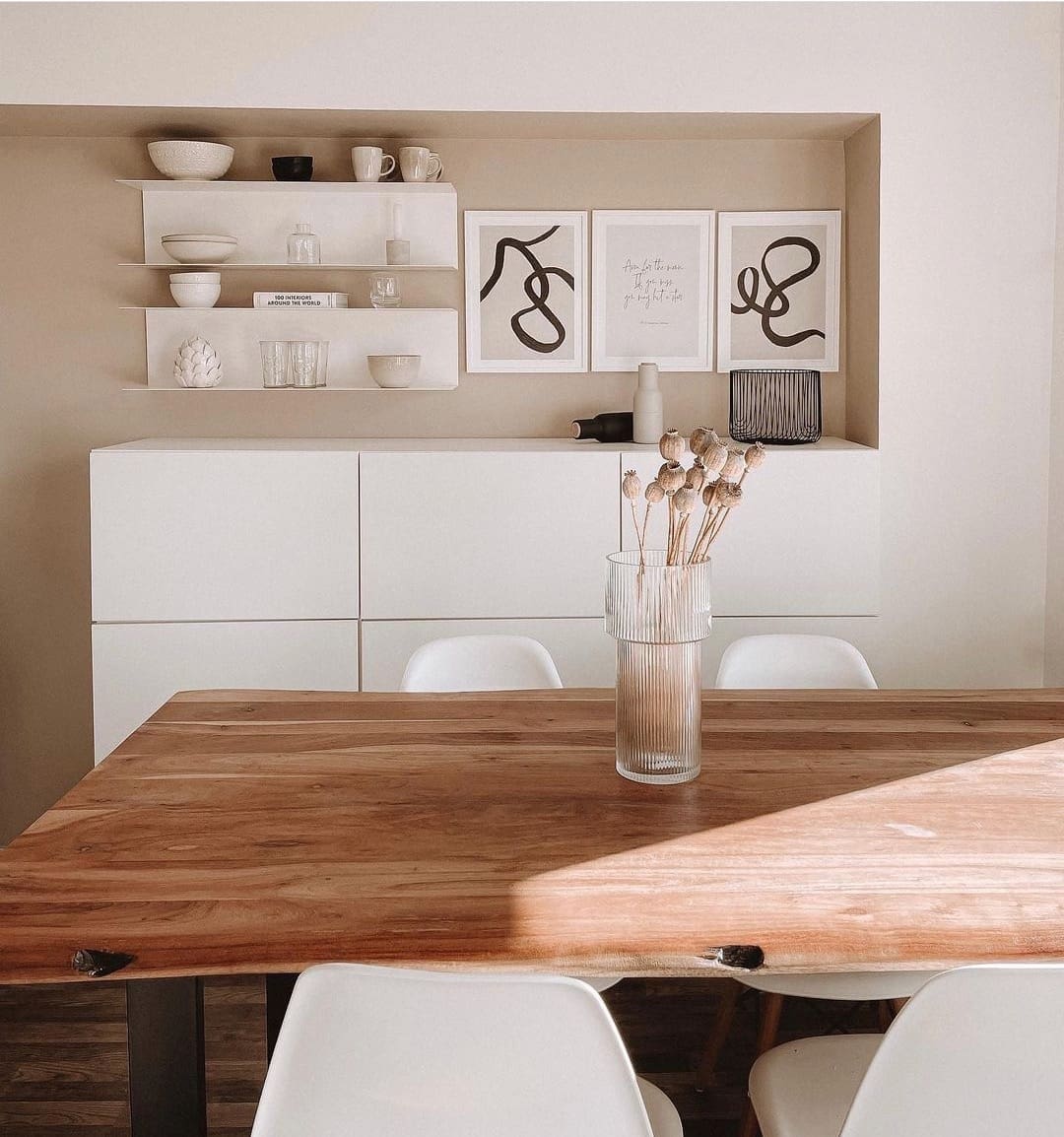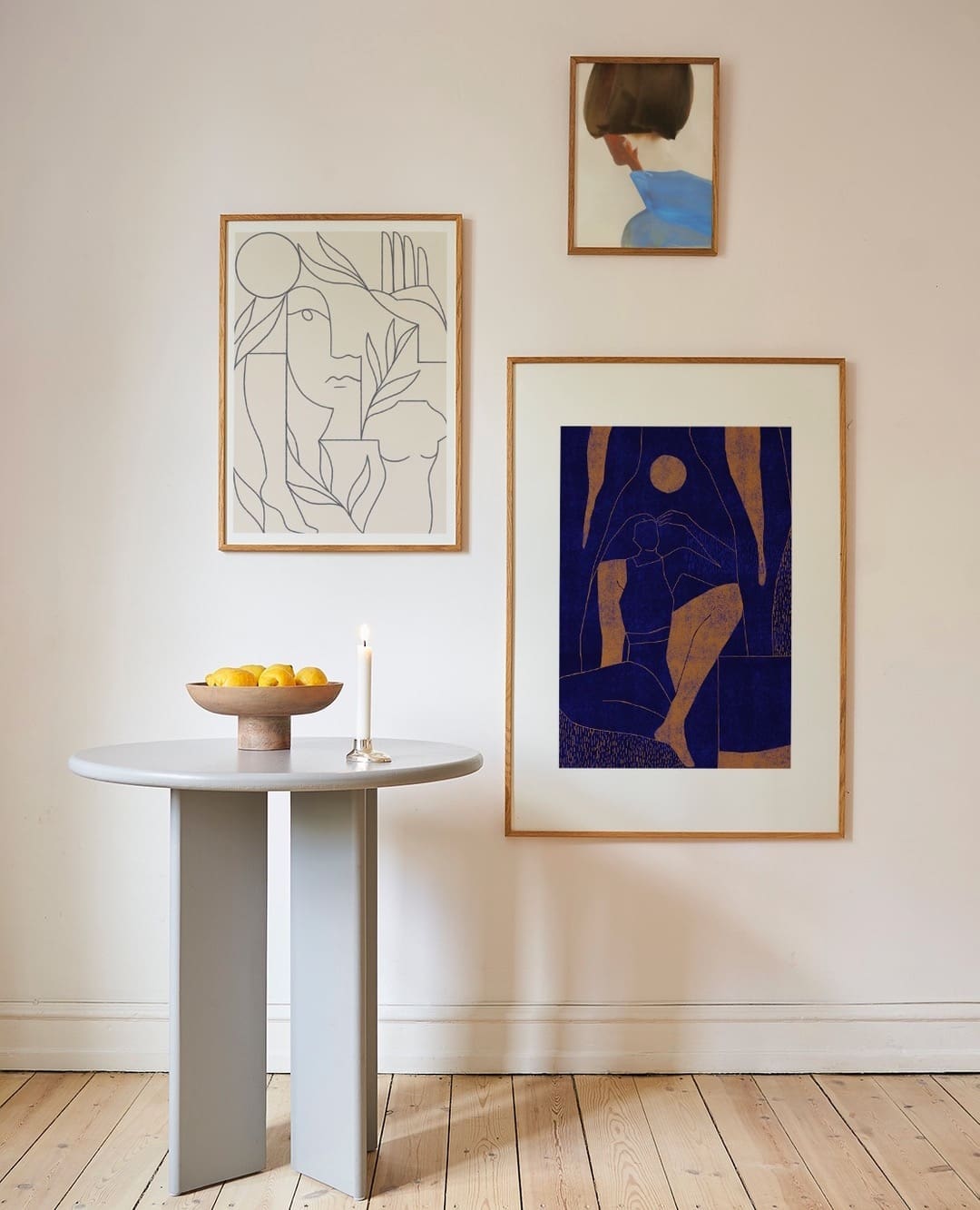 Go for impact with some dark accents
Interior designers often say black is like punctuation in a room. It adds definition and a touch of drama. In beige living rooms, we feel dark brown or black work equally well to offer contrast and help ground the space. There are many ways you can embrace dark accents. For example, an occasional chair, vase on your coffee table or decor in your bookcase.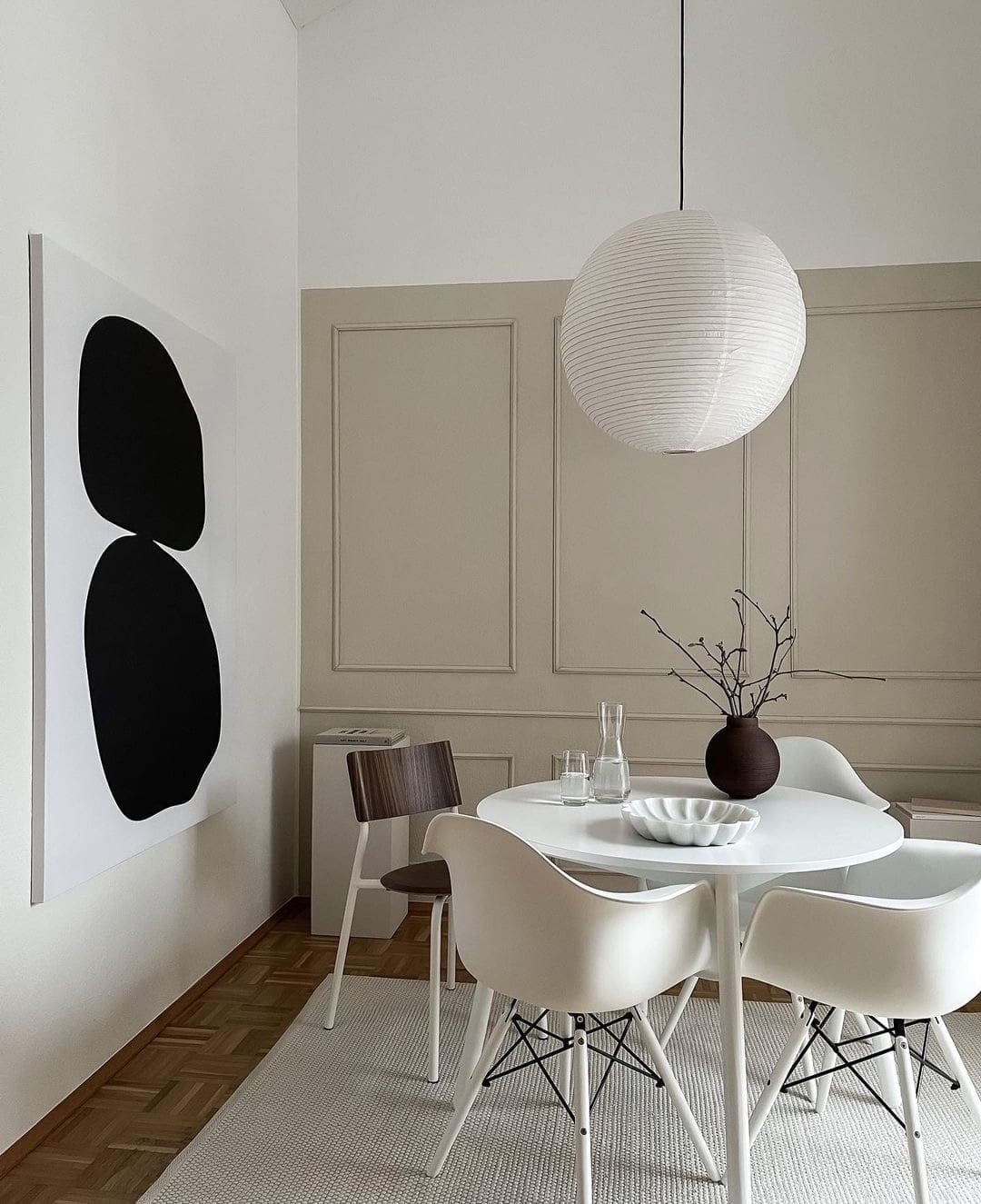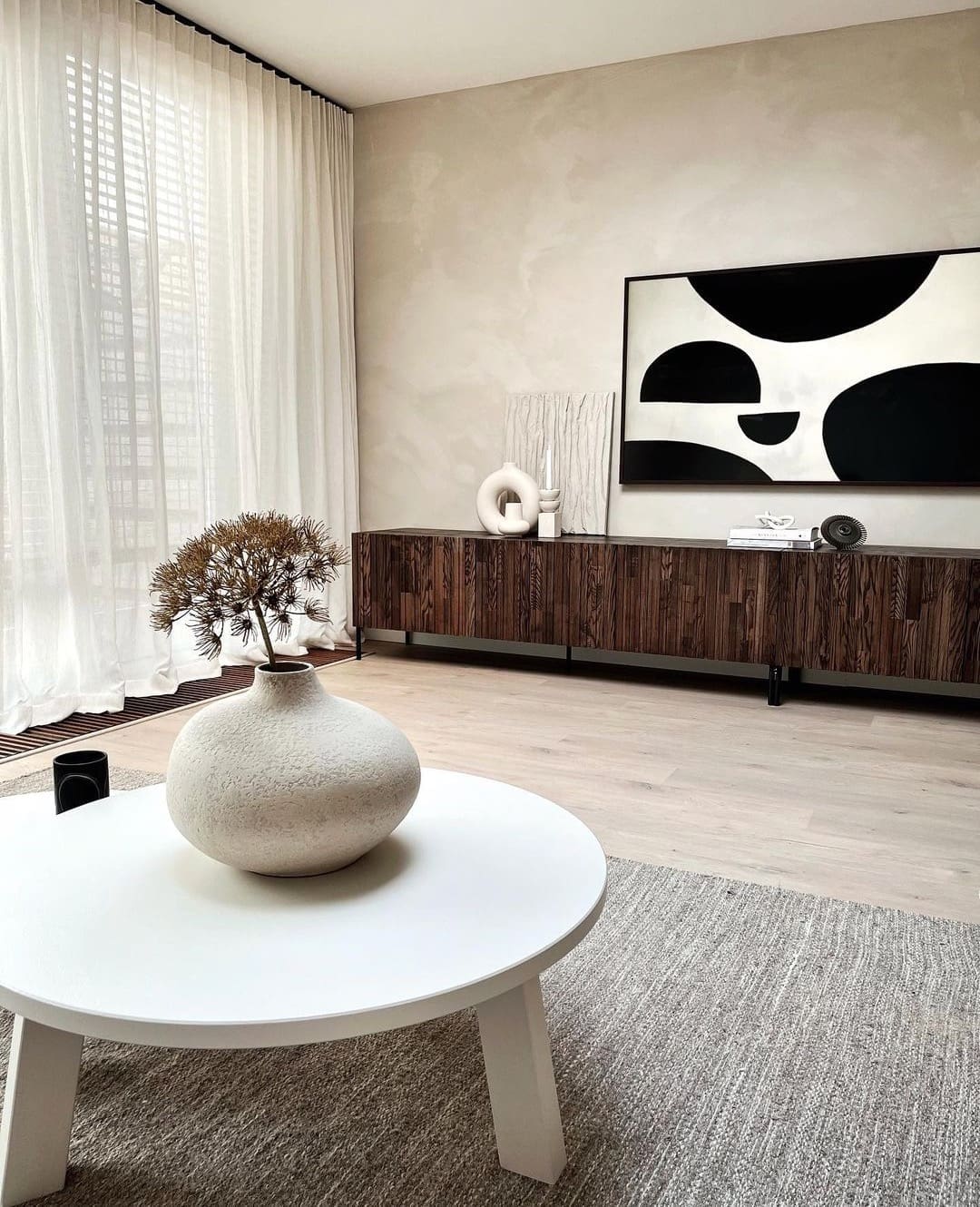 Are you loving the earthy luxe design trend taking over right now? And are you inspired to give your living room a beige glow up? We hope our tips on how to pull off a beige living room have inspired you! Do you also more tips to share or a question? Comment in the section below!