To say we're obsessed with candles is an understatement! We love how their scent creates ambience in the home and how they can be decor pieces in their own right. As soon as the warmer weather starts to hit, we're ready to switch out our wintery candles for delicious summer-scent candles!
Finding the perfect candle can be hit and miss — some smell sickly, others don't carry scent all the way through, and don't even get us started on those that use a wick that's too small for the candle size which creates that annoying well in the centre.
We've trawled the internet for the best candles that smell like summer and many of these are ones we've bought and tried ourselves!
Shop our favourite summer scent candles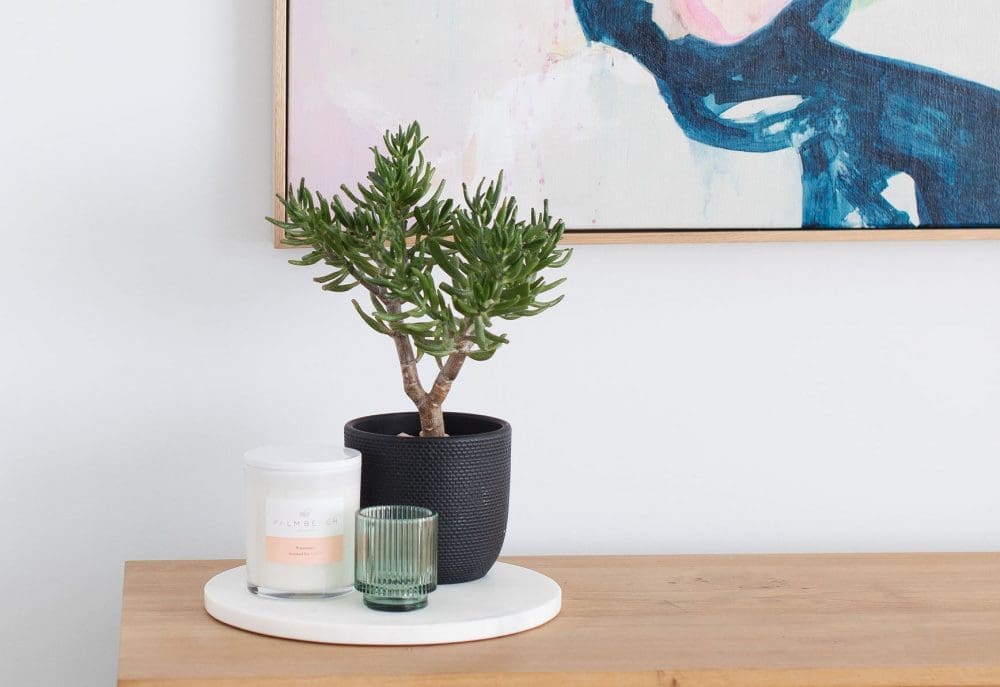 Currently burning at Style Curator HQ, this candle is perfect for people who don't want an overpowering scent. Infused with notes of cucumber, melon, star jasmine, mint, and green tea leaves, we love its crisp, refreshing aroma. Each candle is hand poured in Sydney Australia.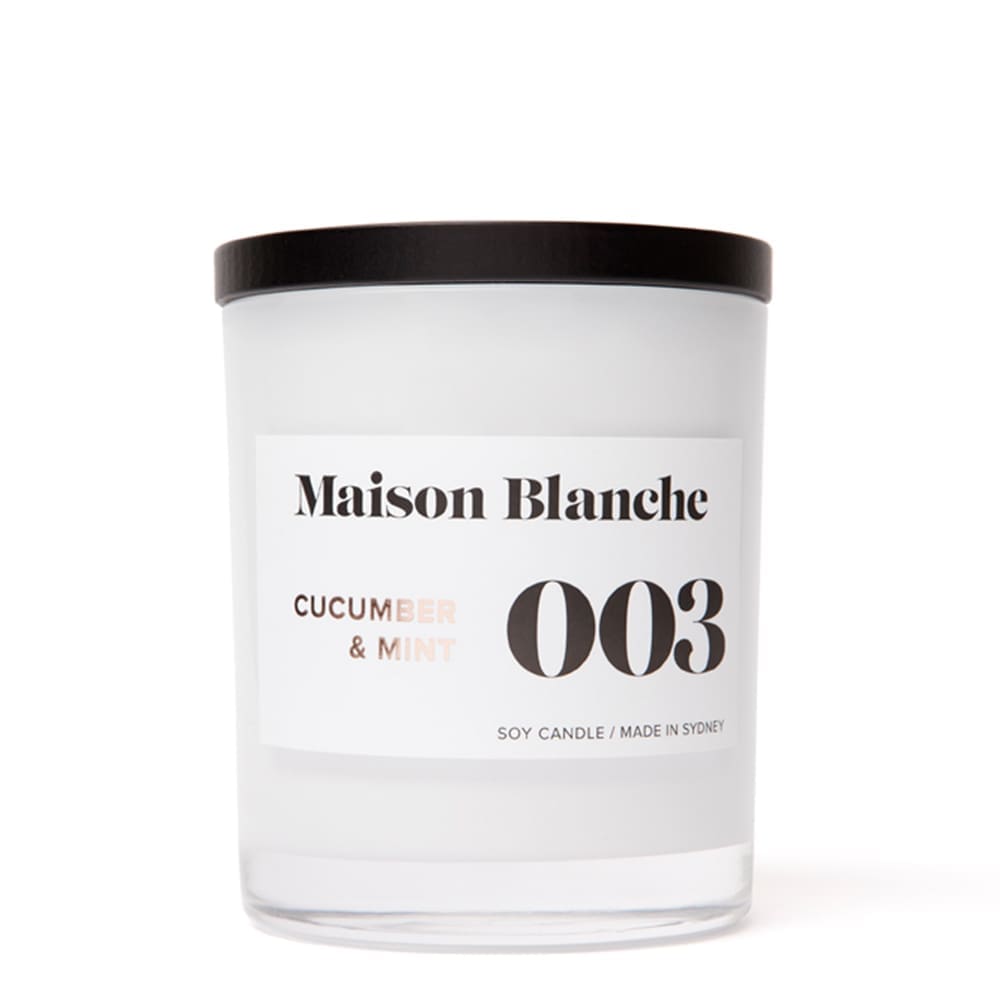 Described by people who have reviewed this candle as 'The best coconut and lime candle on the market' and 'The perfect summer scent', it gets the balance of hot summer days without that sickly lolly-like coconut scent just right!
Combining notes of lime, bergamot, rose, tea, musk and vanilla, this candle is at once fresh and inviting. We're also loving the luxe yet understated etched glass holder.
For a candle that smells — and looks — like summer, it's hard to go past this gorgeous one from Stoneglow. Juicy peach and crisp apple combine with lotus flower and water lily in this heavenly blend that will give you all those summer feels.
Infused with Macadamia flower, fresh mint and clean linen, we're big fans of Country Road's candle range — especially because they come in reusable porcelain vessels. These candle vessels make beautiful vases after you've finished enjoying the candle.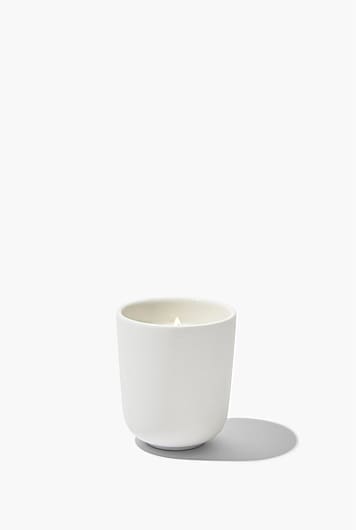 Palm Beach Collection is a family owned and run Australian business and we adore their luxurious yet affordable range of hand poured scented candles. So many would be perfect for summer but 'Linen' takes the cake for us.
A sensual base of warm amber, sandalwood, and bush honey supported by mid-notes of citrus, eucalyptus and sage flower. These notes blend delicately with light citrus to reflect the essence of the Australian landscape.
Do you have a favourite candle for summer? Share it in the comments below so we can add it to this list of the best summer scent candles. We're always on the hunt for new candles!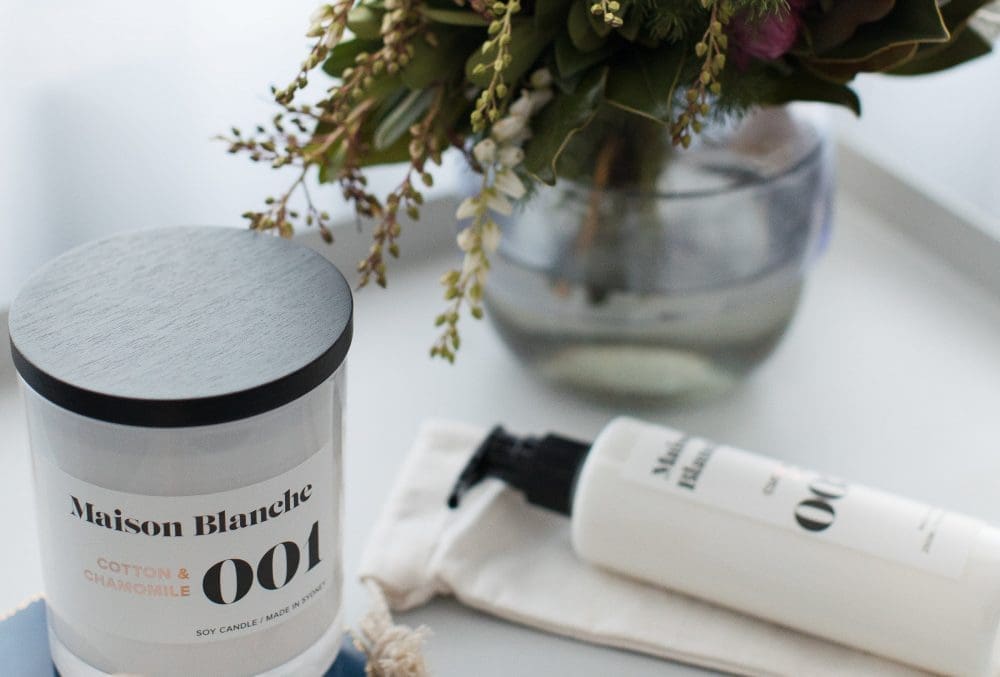 Disclaimer: this articles contains affiliate links. This means, if you purchase an item we may receive a commission on the sale of the products without any extra cost to you.