Kelsie doesn't just paint. She paints happiness. This relative newcomer to the art world brings with her colour, joy and glorious texture that's just begging to be touched (even if it's just by the eyes!). We were thrilled to sit down with Kelsie from Kelsie Rose Creative to hear how a home build project sparked the artist inside her.
Related article: Colour pop fun with newcomer artist Anna Egberts
Related article: Ahyayah ceramics: Colourful, handmade pieces that spark joy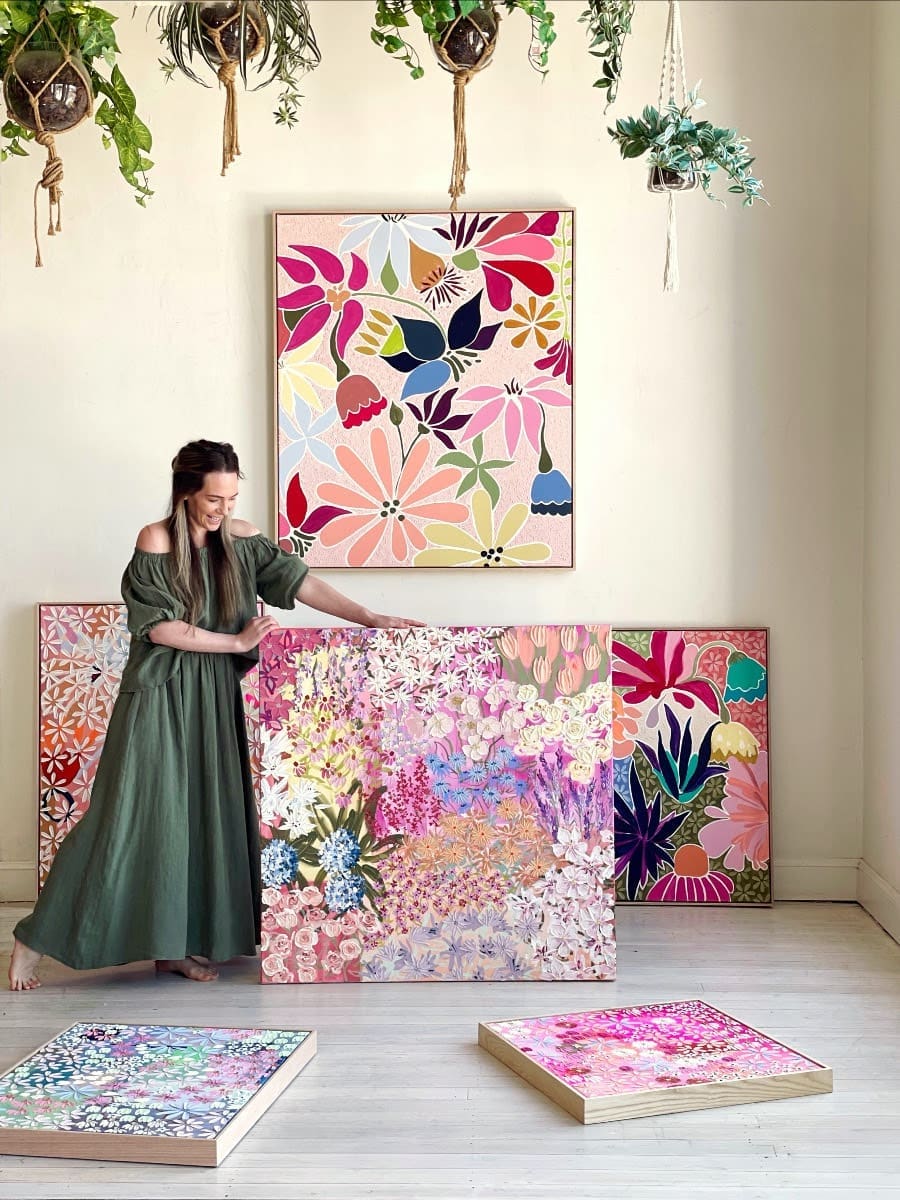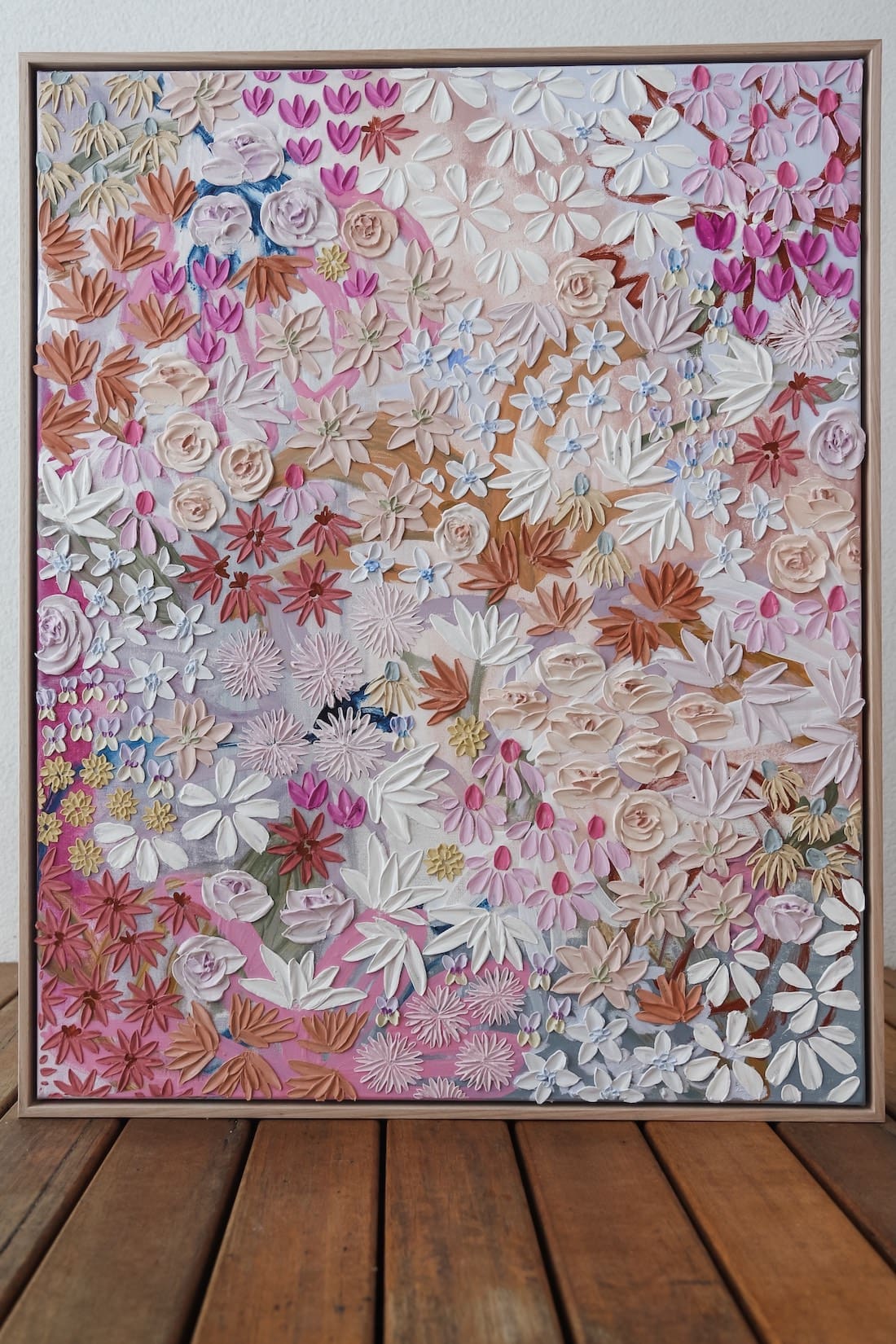 A country girl at heart, Kelsie from Kelsie Rose Creative draws inspiration from her surrounds.
"I'm a wife, Mum to 2 little boys, part-time artist and part-time speech pathologist," says Kelsie with a smile.
"We live in Orange in New South Wales but I grew up on a merino sheep farm near Forbes where my parents still live. I have worked and lived in tiny remote communities as well as large cities across the country.
"I've always been a creative type, switching between painting, drawing and sewing. In terms of my art, I would say I have been an artist for around 18 months now. My work is very textured and I lean towards abstract florals and rolling hill landscapes.
"Most of my inspiration comes from walks or running through Orange's beautiful streets, parks and gardens."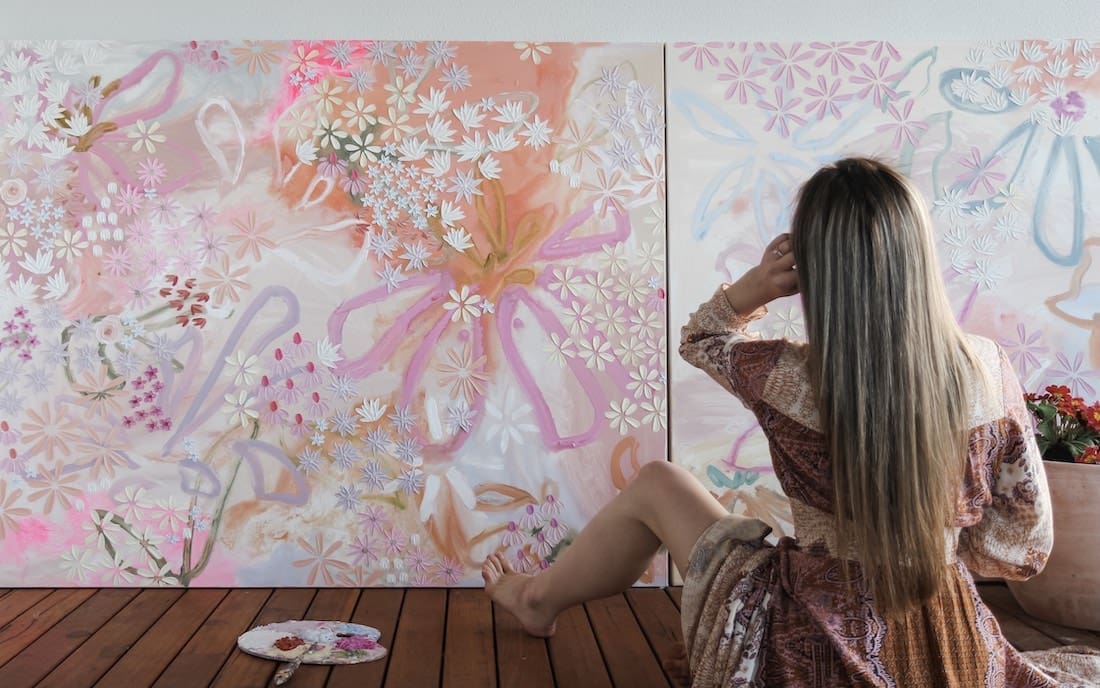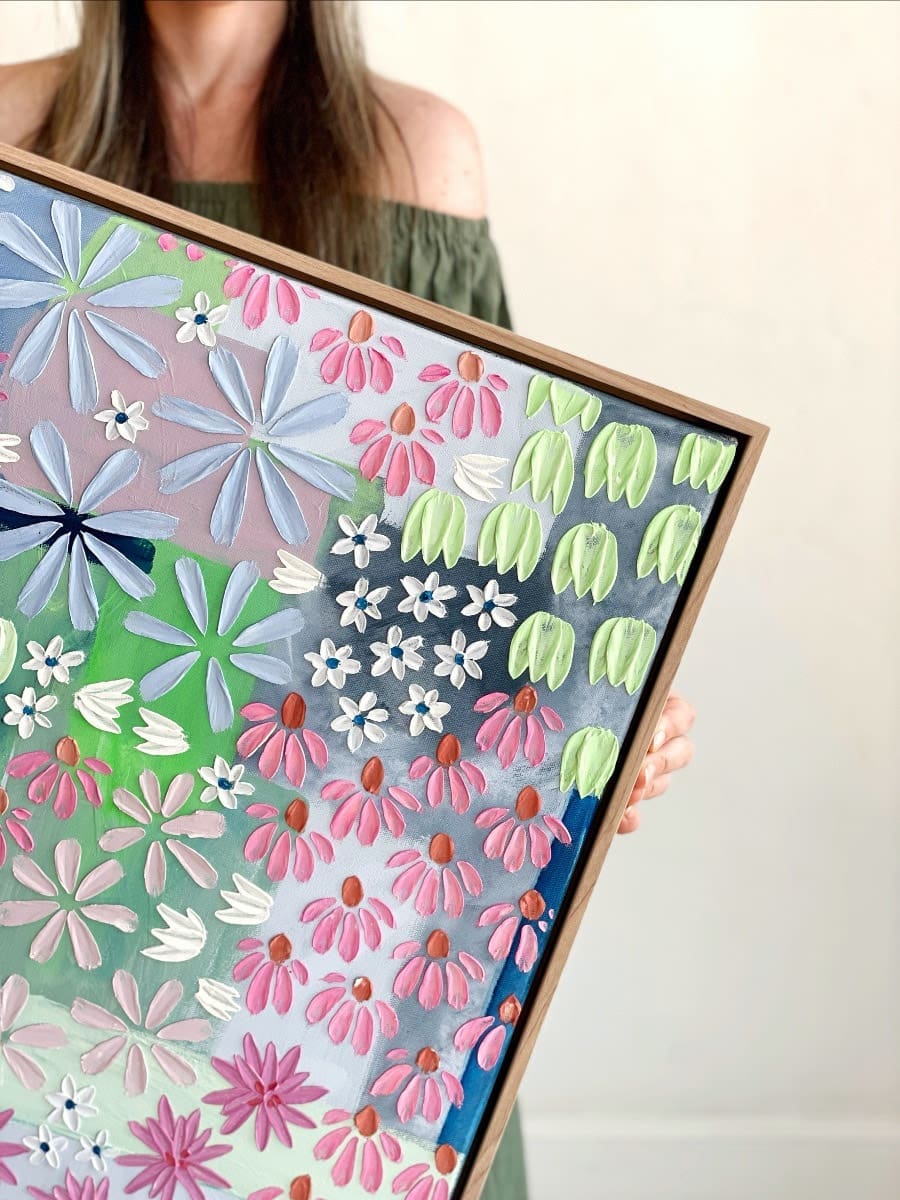 During the process of building their own home, Kelsie found her passion for her signature-style textured paintings.
"Becoming an artist happened very organically," Kelsie recalls.
"On the weekends, my husband and I were building our family home and as part of the process, I did a course on Venetian plastering for our fireplace.
"While testing and creating samples for the fireplace, I was playing around with inks, powders and products. This was what sparked my obsession with mixing different mediums on boards and canvases.
"I was heavily pregnant with my second baby when I put myself out there and sold my first piece! And since then, I've never looked back."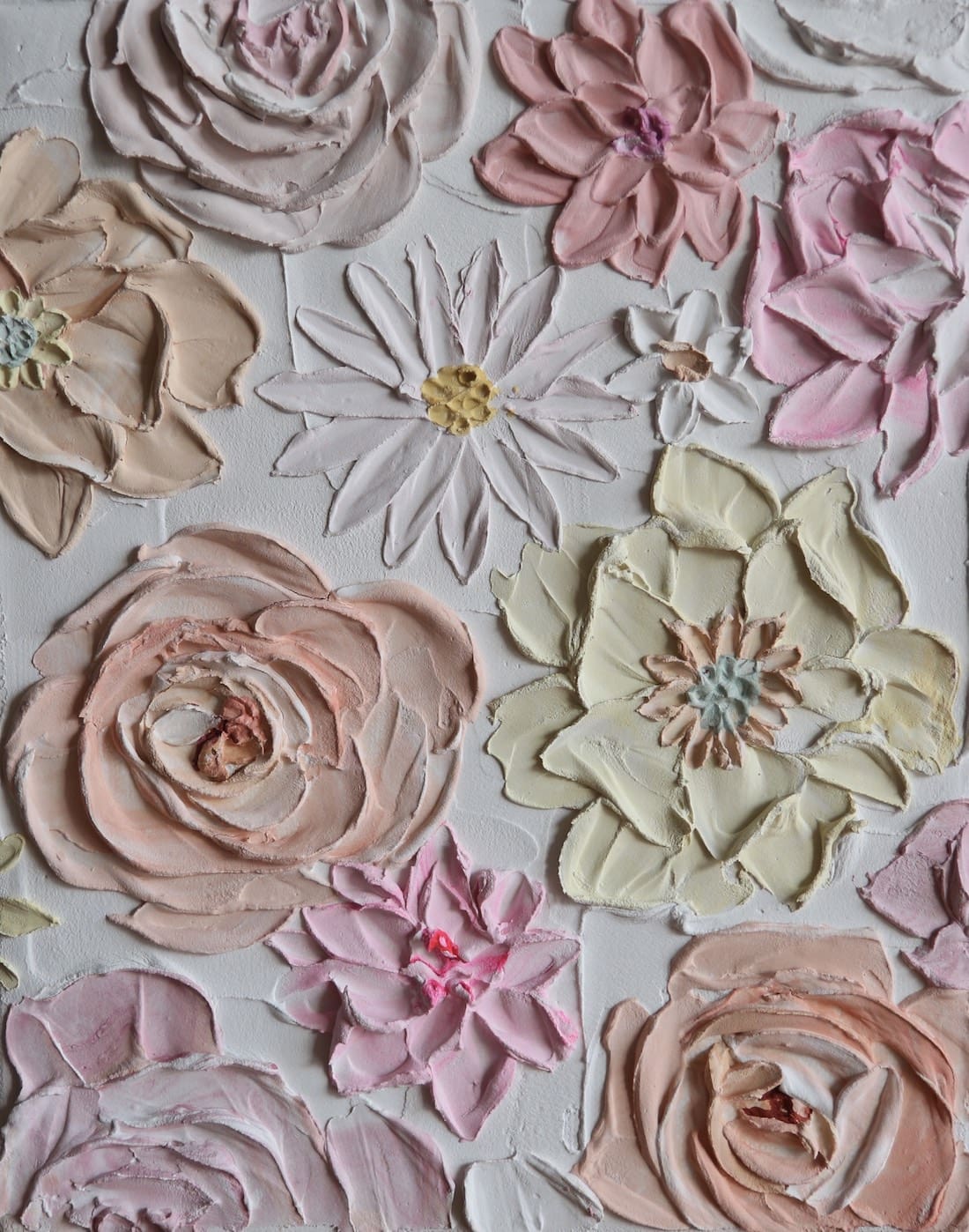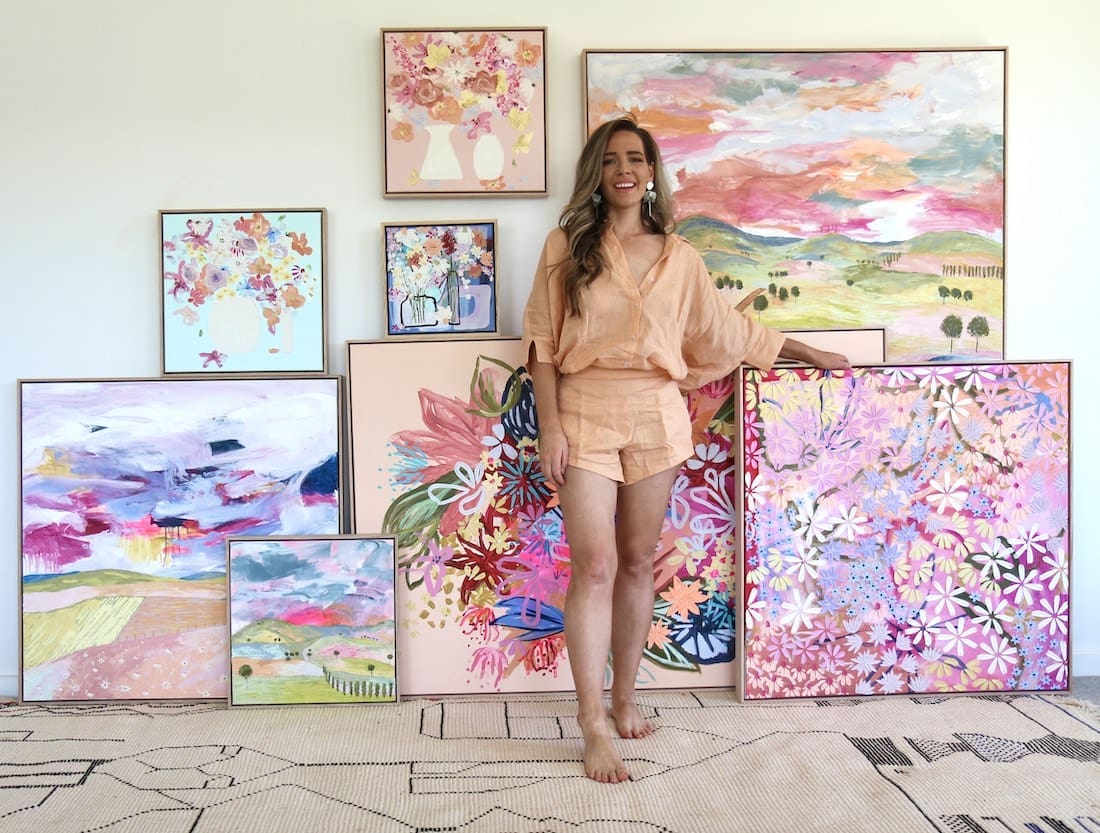 From afar, the paintings from Kelsie Rose Creative are beautiful, with pops of petals and a sherbet-like colour palette. And then you see them up close!
"I like to think my colour palette changes regularly, however if you scroll through my art photos and Instagram feed, it definitely seems I have a specific colour palette!" she smiles.
"Other than a quick scribble to mark out landscapes, I'm not much of a planner when it comes to creating. I might see a colour combo I love and base a piece off that, but that's about as far as my planning goes.
"I like to pop on my favourite music, have all my colours spread out so I can see them easily, and work away. Sometimes I feel like they paint themselves and call out for a certain colour or squiggle here or there."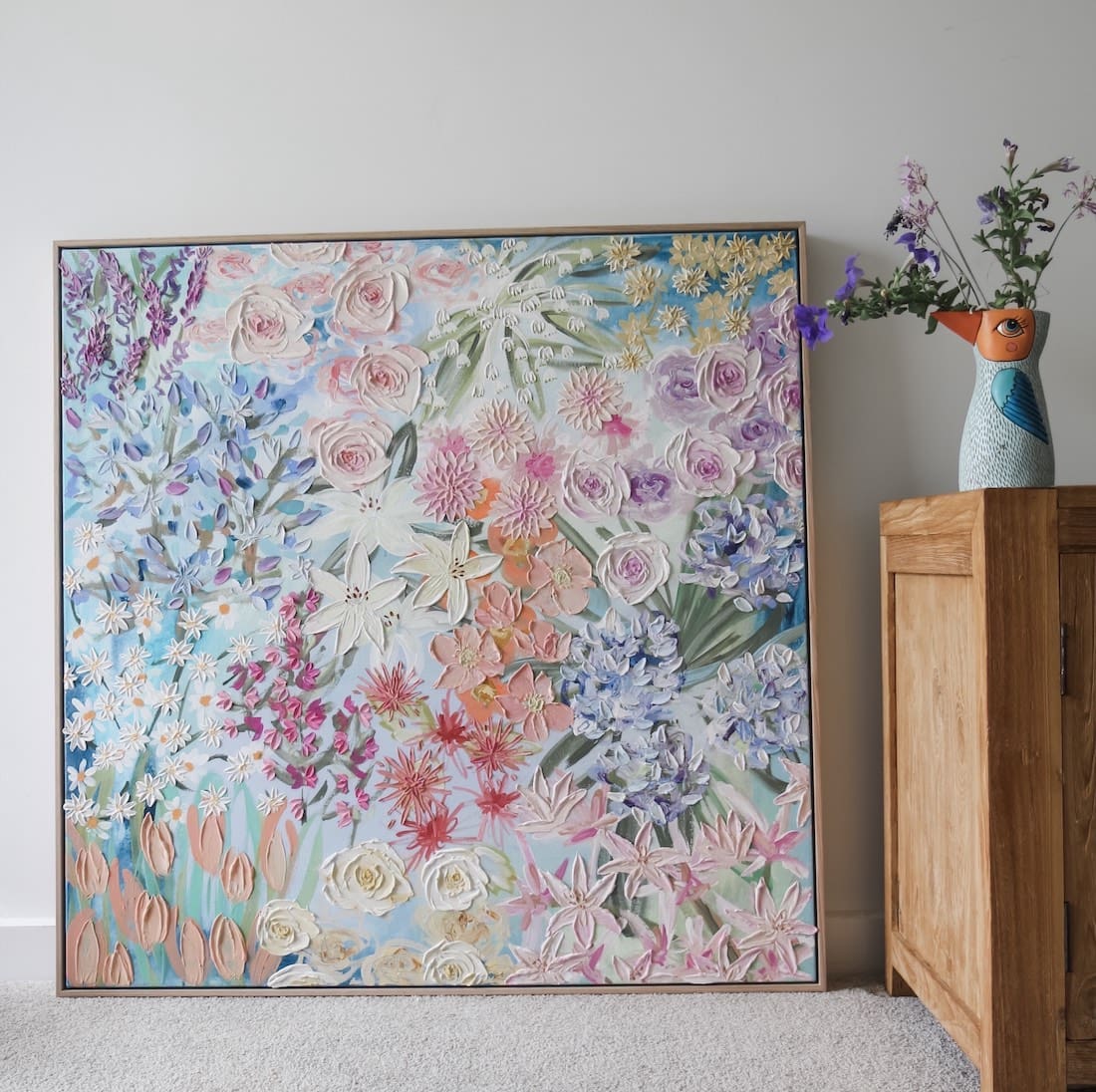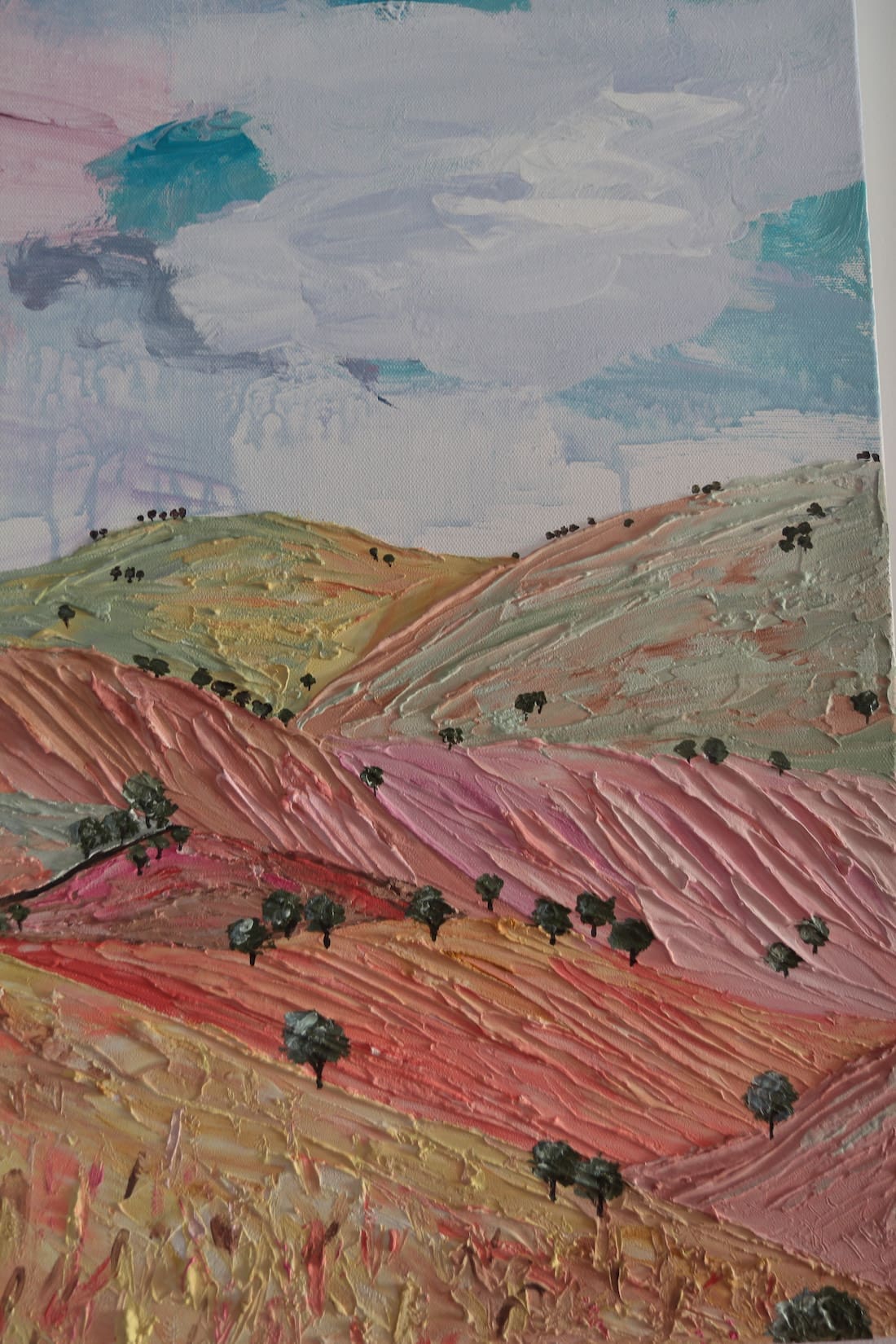 With all her other work and busy life schedule, painting is an outlet where Kelsie allows her feelings to guide her art direction.
"My art started out very much as a side hustle and I suppose in some ways it still is. You'll always find me painting at night, during the kids naps and here and there on the weekends.
"I love that I get to dedicate 2 to 3 days a week to creating. On the other days, I'm a senior Speech Pathologist. And a Mum too, of course!
"I love painting and when I pick up my brush, I paint depending on how I feel. Florals tend to come when I need freedom and landscapes develop when I need a little more direction in my day.
Kelsie Rose Creative continues to evolve her style and was recently selected as an artist with Jumbled. She also completed her first solo exhibition with Wattle and Twine and has begun creating products with her artworks, such as throws and baby swaddles.
We can only see a bright (and textured!) future ahead for this talented artist! Thanks Kelsie for joining us for a chat on Style Curator. Be sure to take a look at her website and scroll through her Instagram for more inspiring creations.