Supported by ModularWalls
Fencing is a job that traditionally requires professionals to install — costing an arm and a leg!
But there's a fencing solution on the market you may not be aware of — ModularWalls. Their ultra sleek and stylish range is customisable to your property requirements — and you can DIY it!
You can believe us, because we've used and LOVED it! Check out the before and after at Bonnie's house here.
Now we know what your first concern may be — price. Surely something that looks this good is out of your price range? Guess again. It's far more affordable than rendered brick walls and comparable to other solutions like metal fencing that don't have that same wow factor.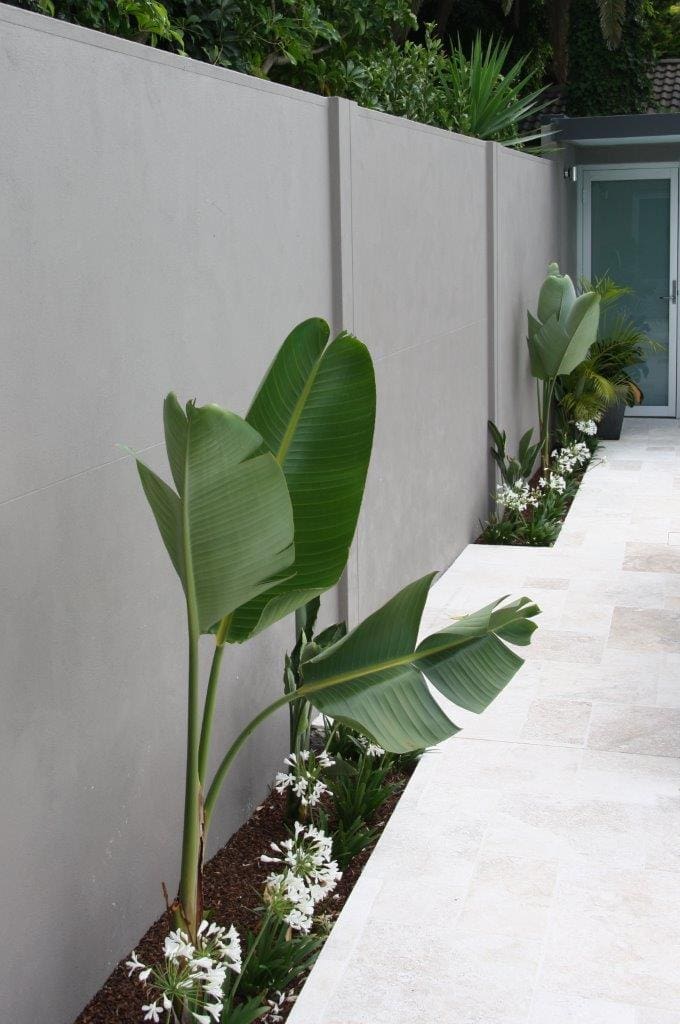 Main benefits of Modular Walls
Other than the obvious appearance benefit of ModularWalls to other fencing solutions, they also offer:
– better acoustic properties, helping to keep noise from your yard down and outside noise like busy roads out
– basically zero maintenance i.e. won't crack like brick walls or require staining like timber fences
– ability to paint the fence in any colour on each side, so you don't have to agree on a colour with your neighbour
– a minimalist backdrop to begin designing your ideal outdoor oasis.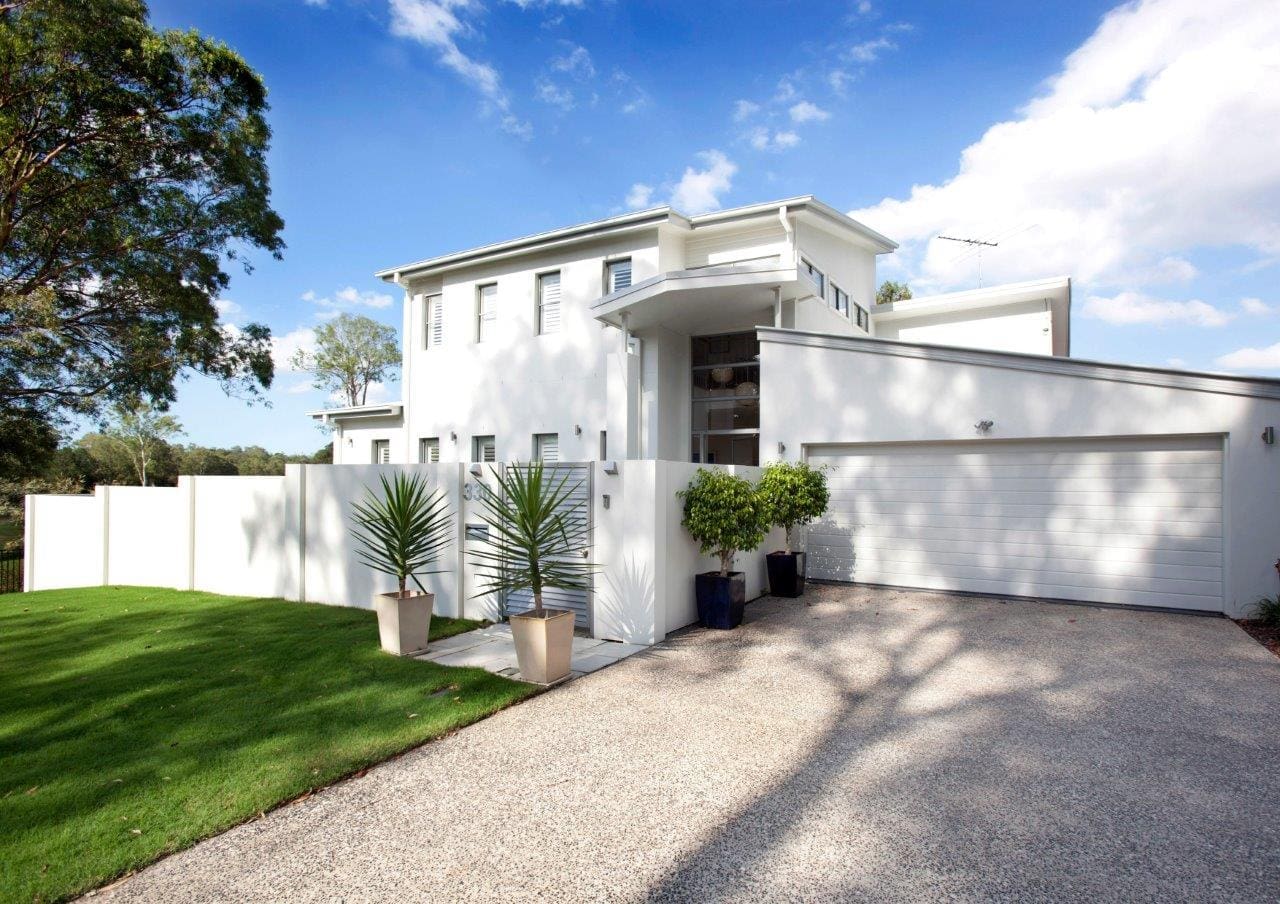 How to install Modular Walls
Those three letters — DIY — can scare away some people but if you can dig a hole and mix concrete, you'll be able to use this fencing product.
ModularWalls uses a simple post and panel system to ensure a fast and easy installation.
The four basic steps are to dig holes, concrete posts, slide in panels and finish as desired. For example, you could simply paint the walls whatever colour you like (panels are prepped for paint so no primer required), plus you can customise with slats, lighting, letterboxes and gates.
You'll be able to download an information sheet with detailed instructions on how to install the fence but we learnt a few tricks to make installing the fencing even easier that we wanted to share:
– use a string line to get a dead straight line for your post holes
– use an old piece of timber as a spacer in between posts to make sure these are positioned the right distance apart (the clever design of the fence means you don't have to be millimetre perfect though like with metal fencing)
– use a level to check the post is plumb before adding concrete and then again after the concrete has been poured.
ModularWalls are suitable as boundary walls, front walls, pool walls, or even to retain uneven ground.
So if you're looking for a fencing solution that has a premium quality and look, without a premium price tag, check out their range of walls and fence styles including the sleek SlimWall Collection (we used this one), the contemporary VogueWall Collection or the grand EstateWall Collection. Click here to download a brochure or visit their website for more information.