It's almost December and for many that marks the start of Christmas decorating at home. Christmas is a beautiful time of year but it can also be the time where people buy a whole lot of unnecessary things… which creates a whole lot of unnecessary waste. In our opinion, natural or eco-friendly Christmas decorations often look the best! So to encourage you to get foraging, crafting, repurposing and upcycling, we've compiled an epic round up of sustainable Christmas decor ideas.
Get inspired to save on waste (and money!) with this stylish and sustainable Christmas decorating inspo!
Related article: Low-waste Christmas gift wrapping
Related article: DIY Christmas hacks to decorate your home
Christmas vase
If you're looking for a modern way to decorate for Christmas, look no further! Switch out your mini artificial Christmas tree for a tree in a vase instead! All you need is a big vase, some foraged branches (pine tree or bare branches are our faves) and a few cute Christmas ornaments. Sophisticated, subtle and sustainable!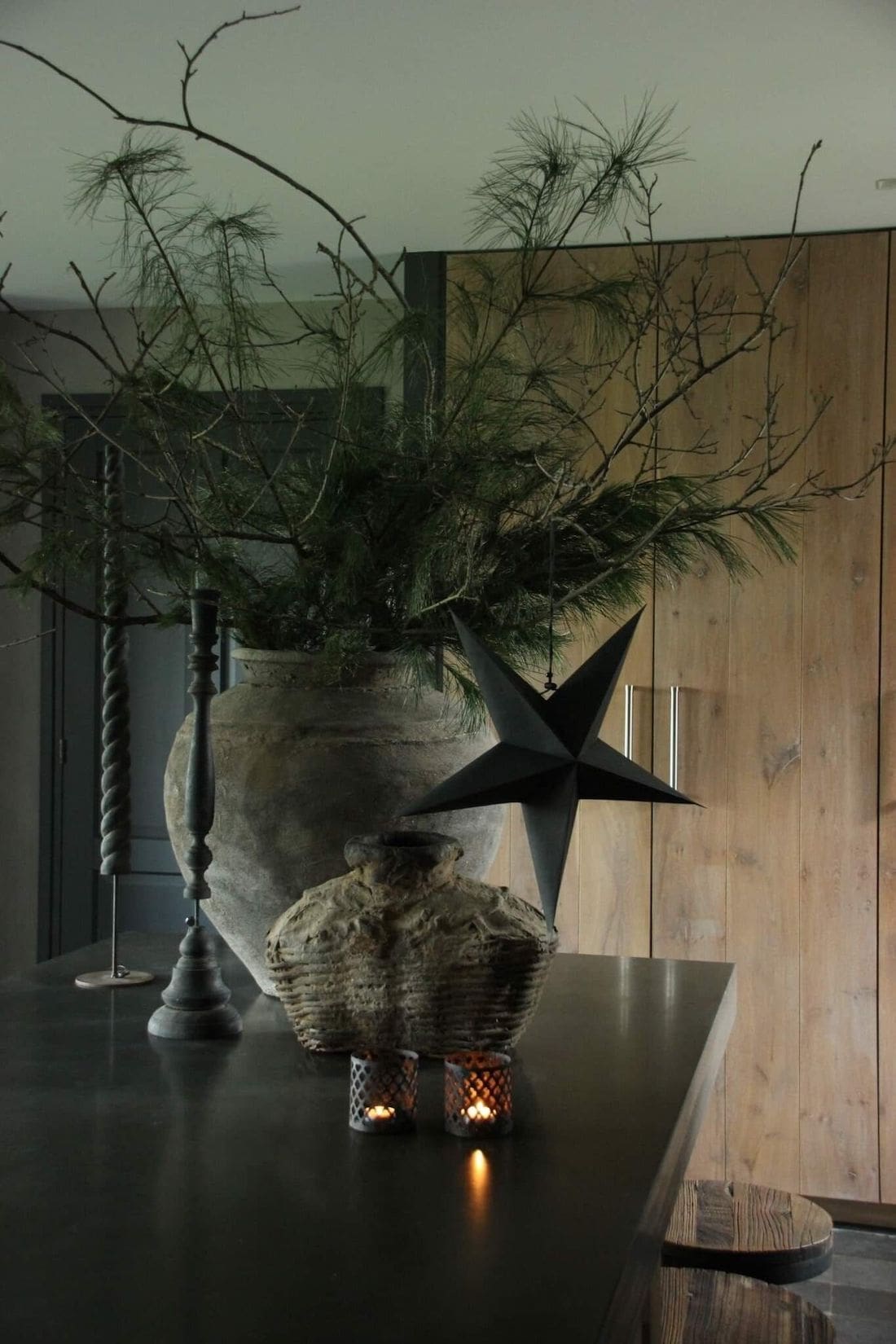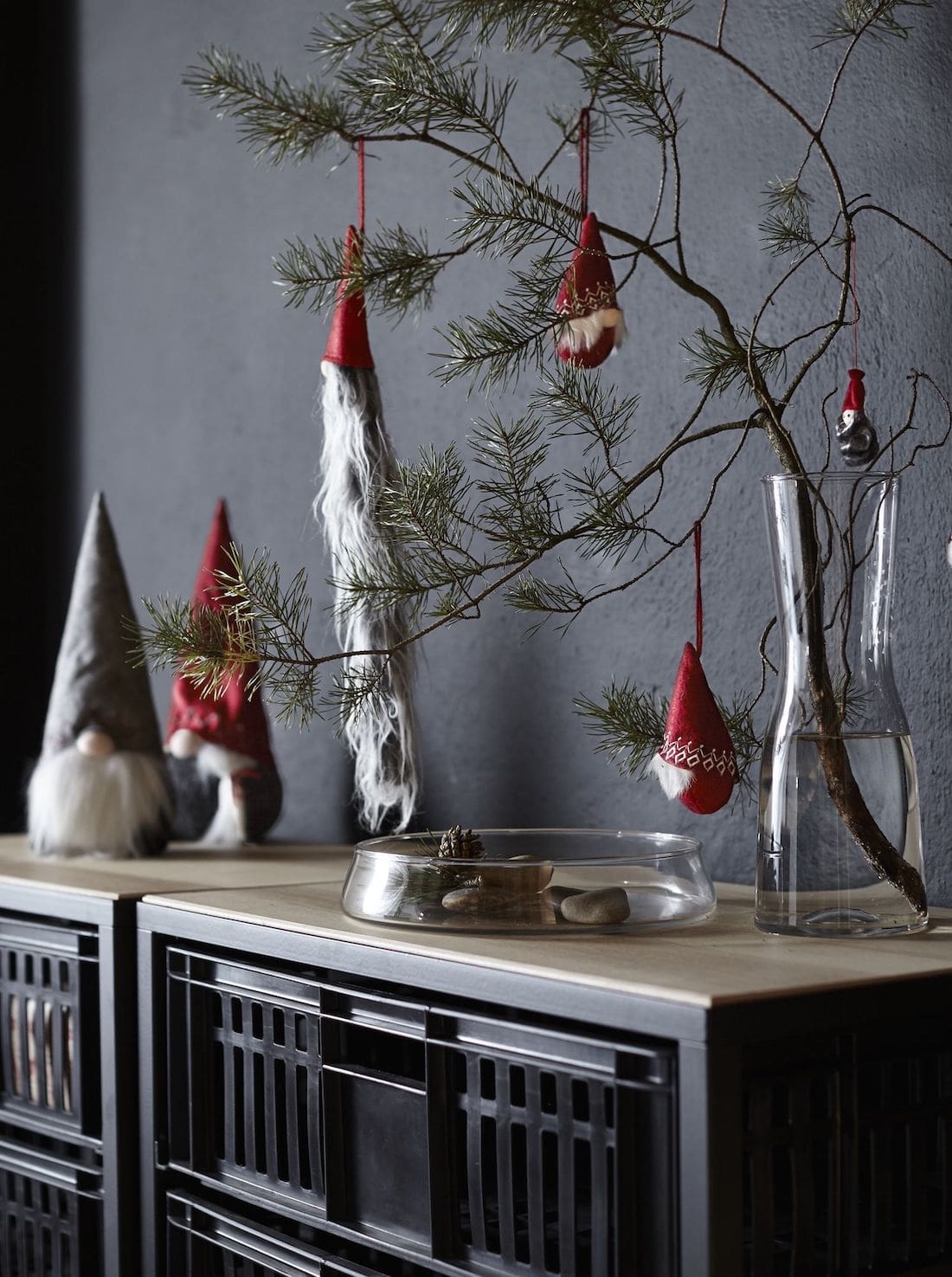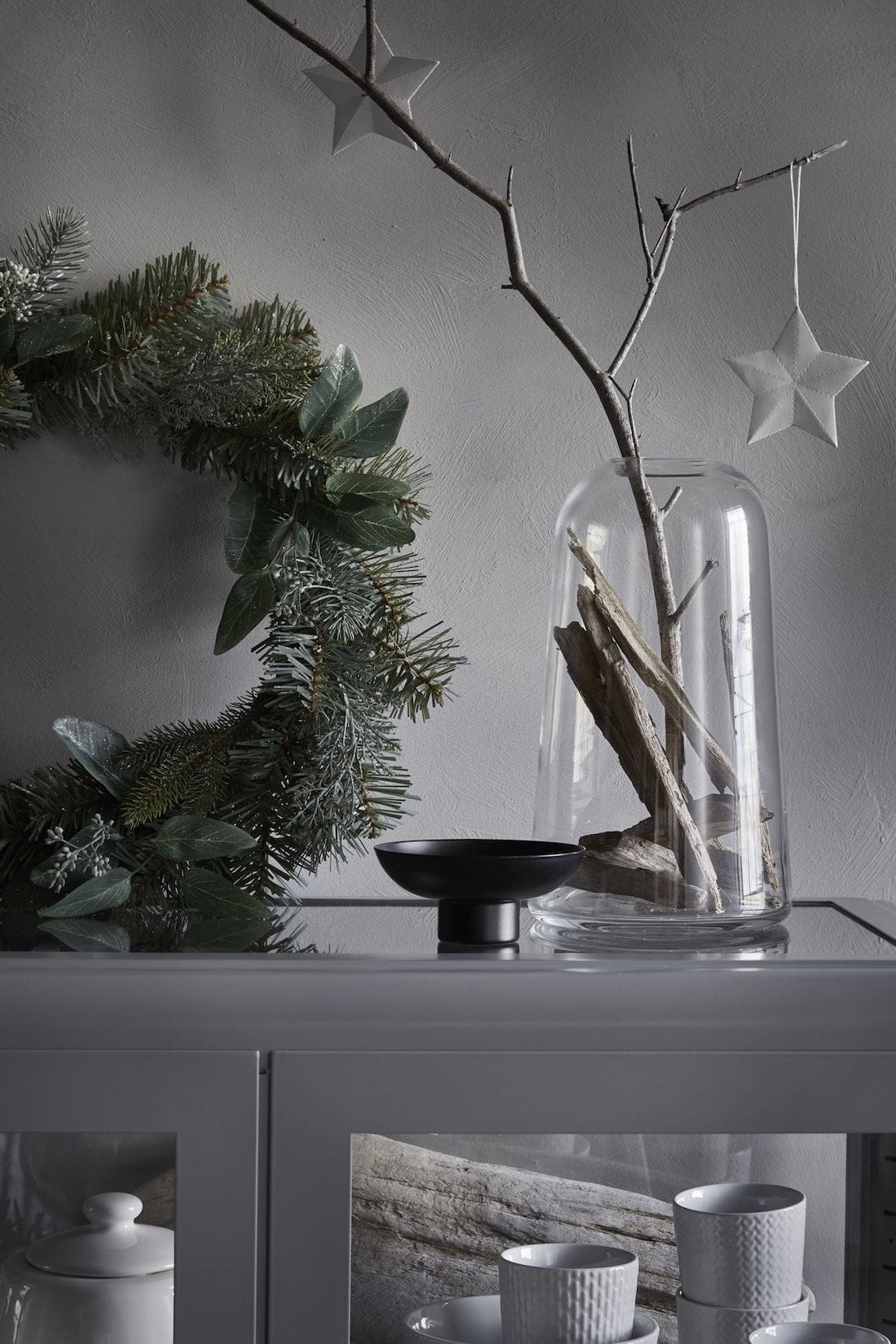 Natural ornaments
Nothing says sustainable Christmas decor more than completely natural materials. Consider making our own foraged or handmade ornaments, such as the pinecone, dried orange slice and twig Christmas tree ornaments pictured below.
You can get so creative making your own natural Christmas ornaments. Plus, many of these smell like Christmas, adding to that festive feel in your home.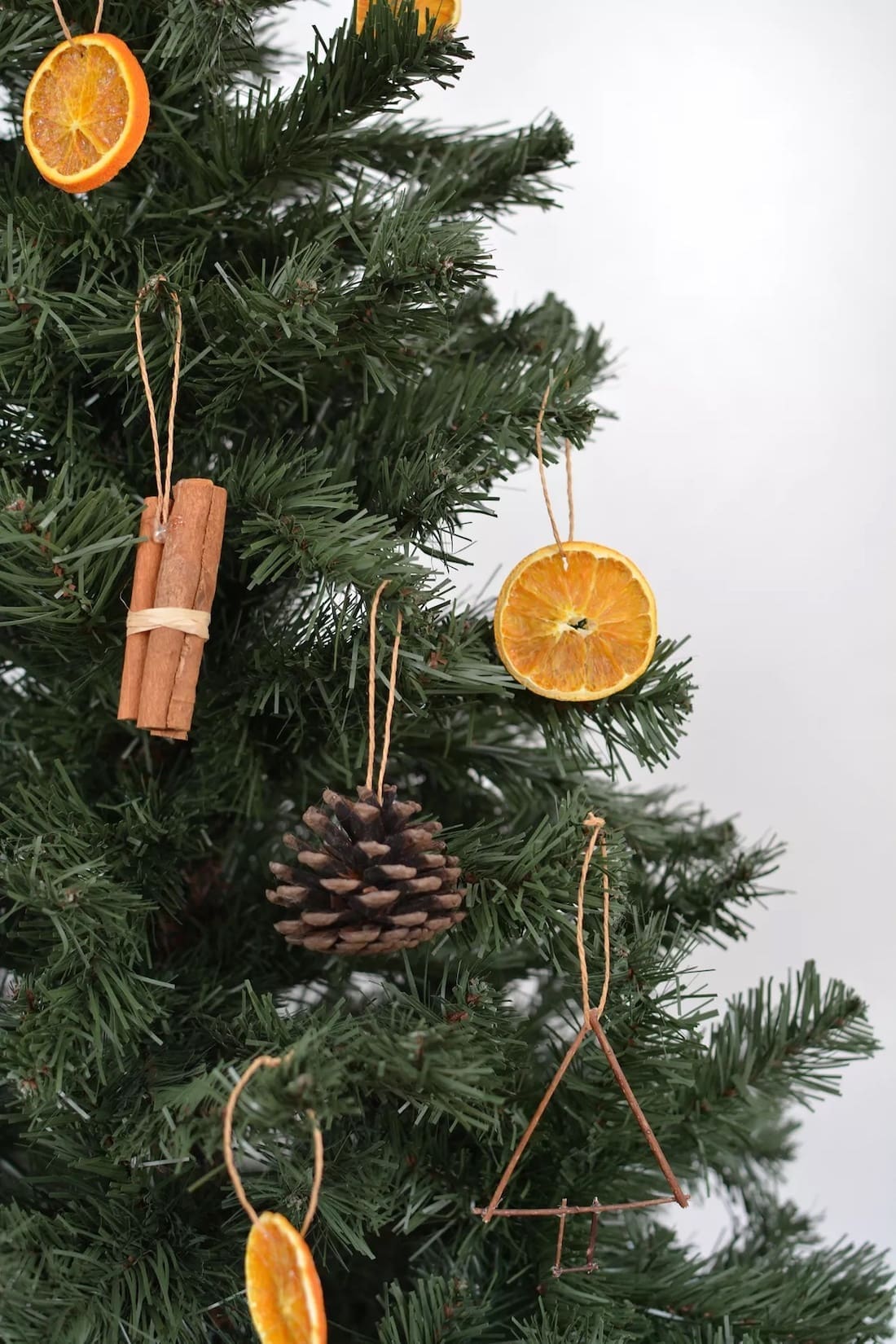 Hanging wreath
Now, this is not the easiest to make but if you're feeling ambitious and you want to elevate Christmas lunch or dinner — this is the way to do it.
Create your own Christmas themed chandelier with a hanging wreath. We love the branch and ornament wreaths pictured below or have plenty more DIY wreaths that would work equally as well in this article.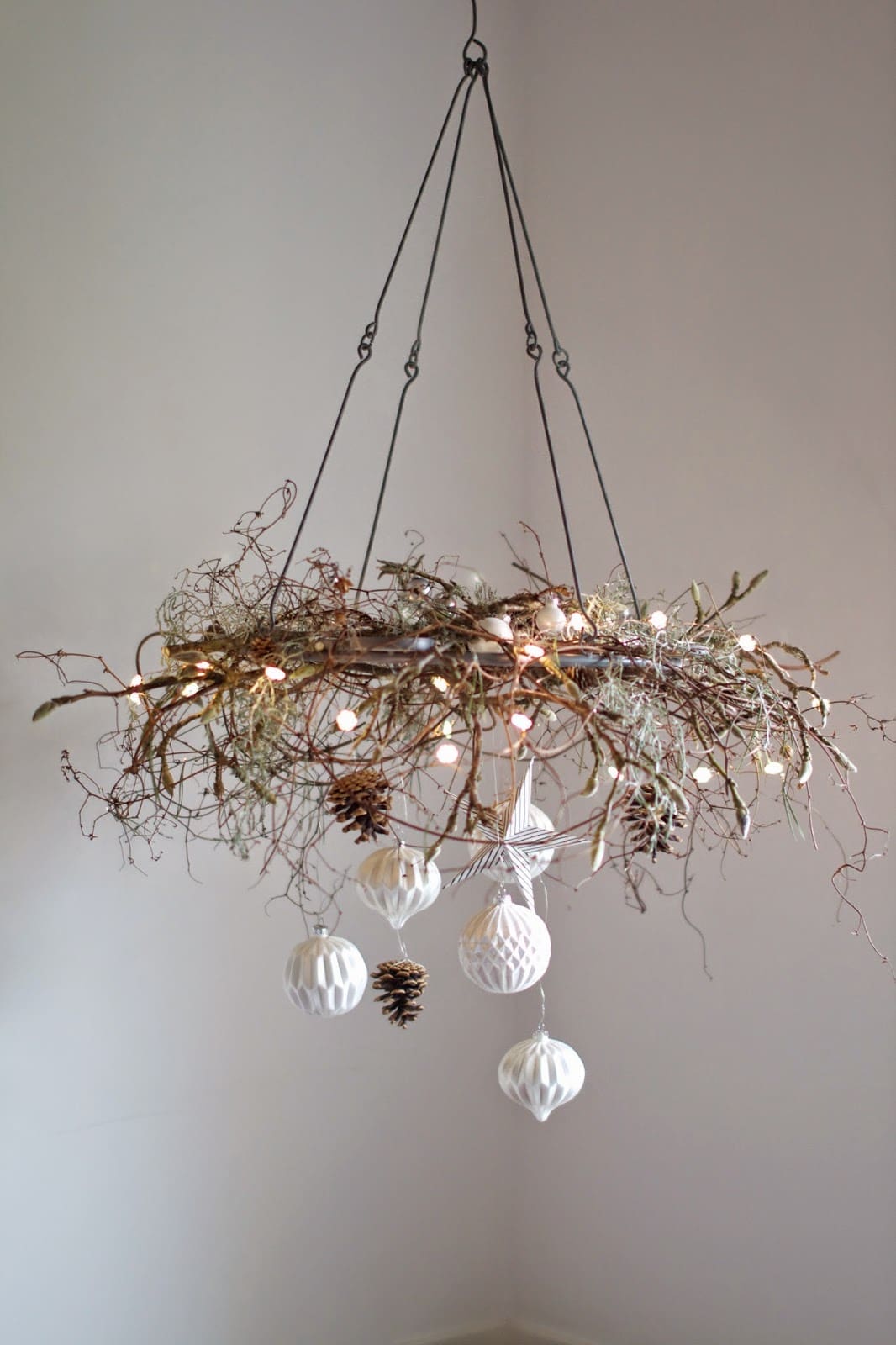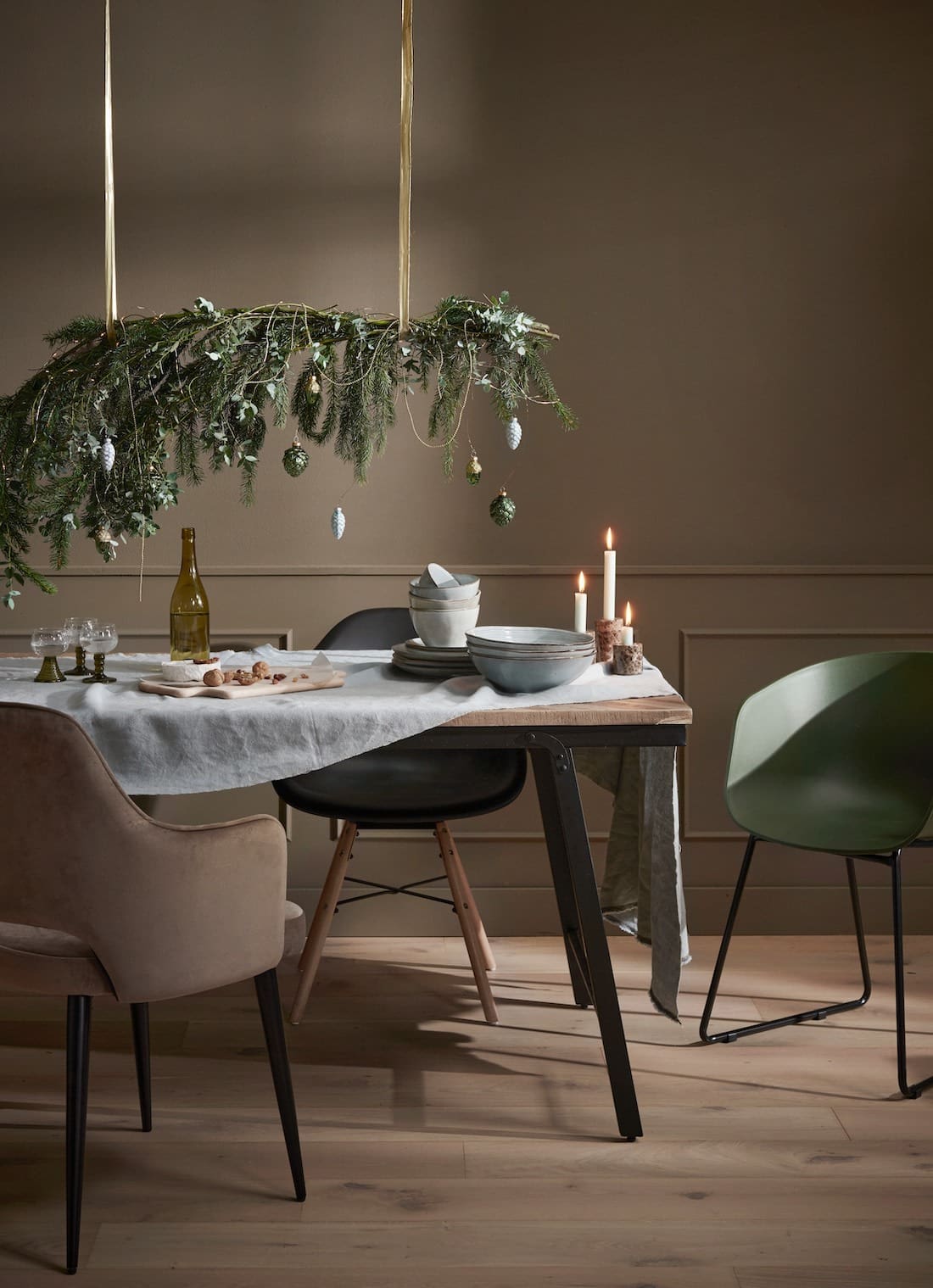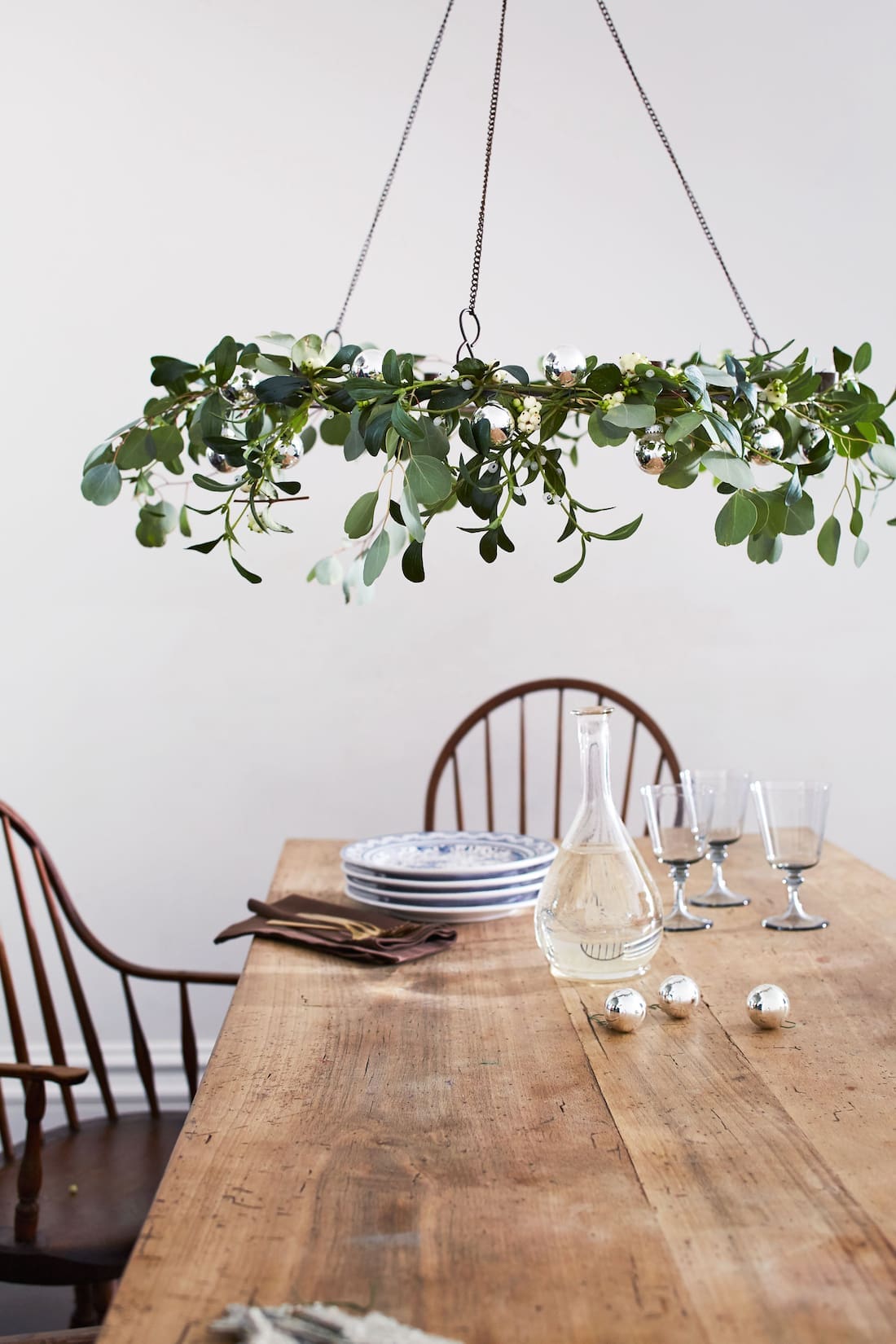 Paper garland
What says sustainable Christmas decor like repurposing paper? There are so many ways you can reuse paper — from old books to wrapping paper — to create something new. And one of our favourite craft ideas is to create a gorgeous paper Christmas garland to hang on your tree, walls or fireplace.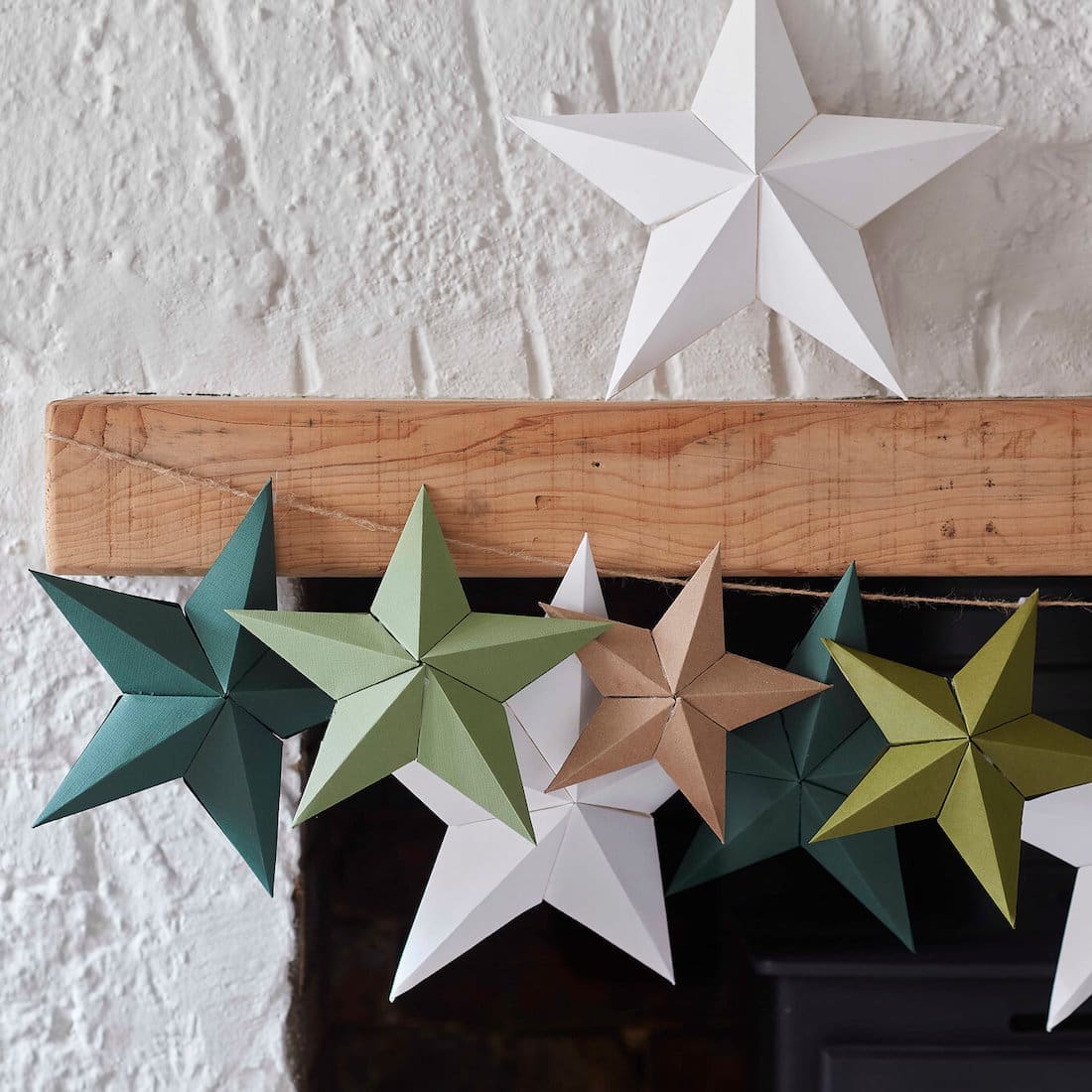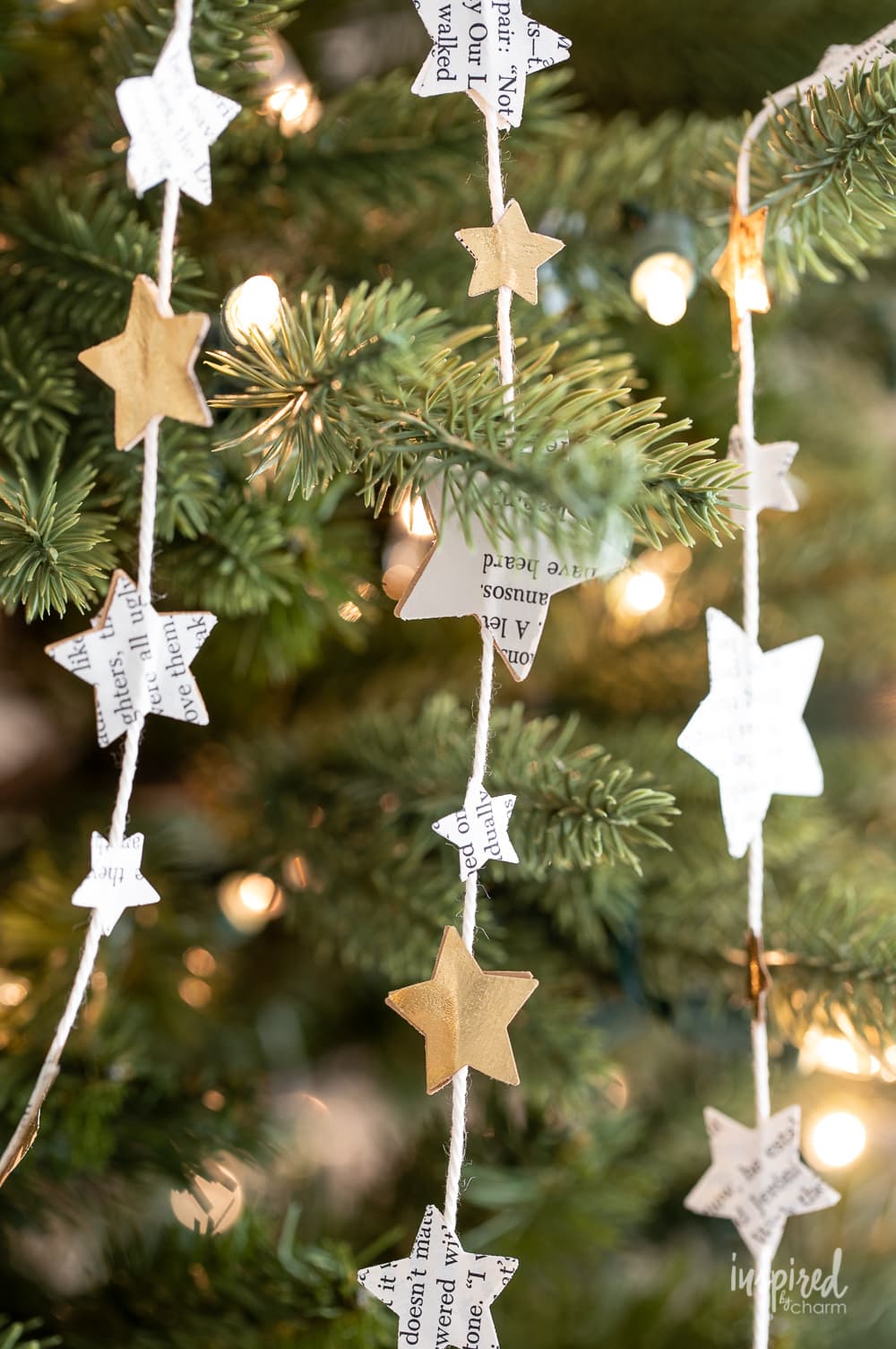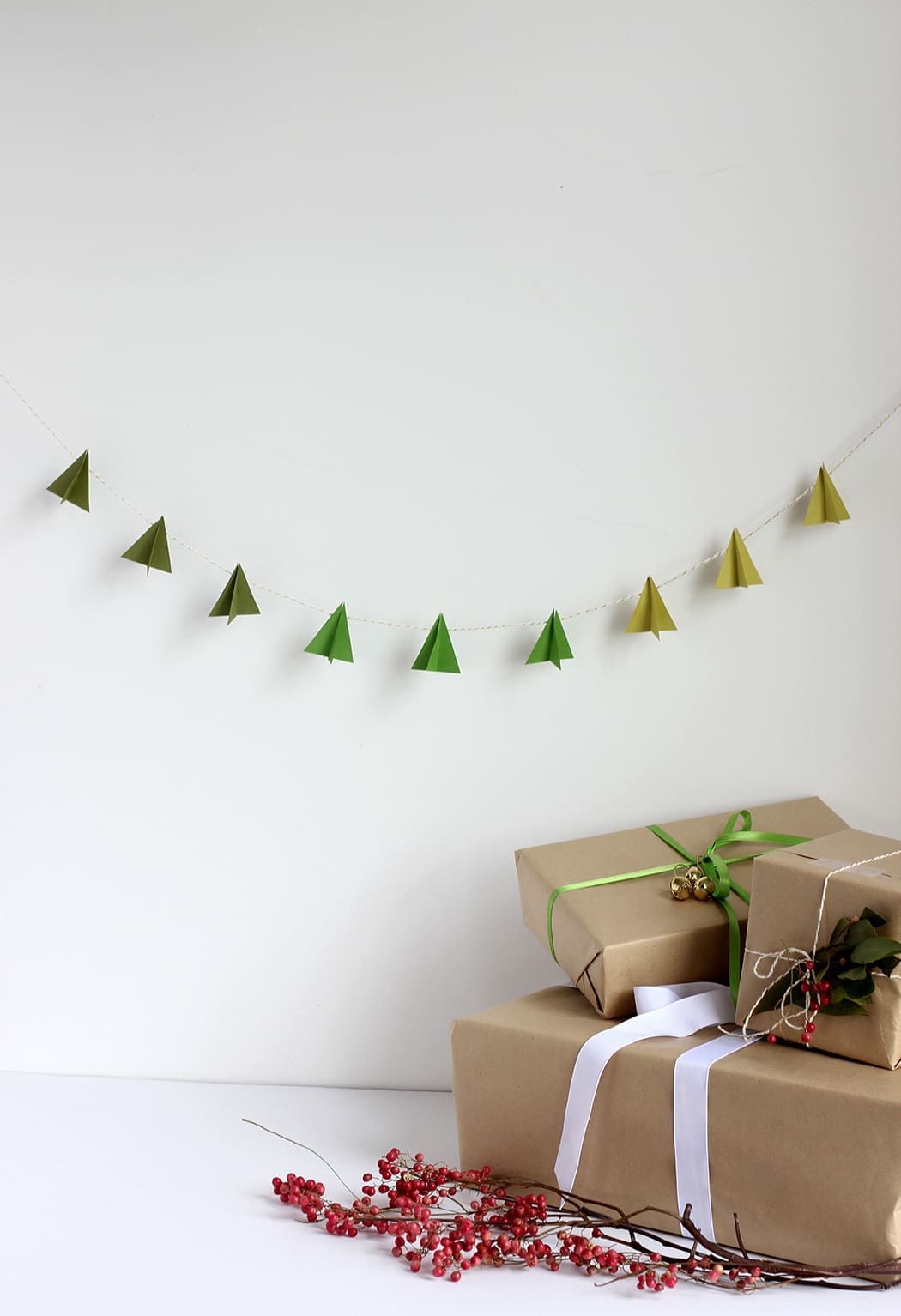 Candle wrap
Candles make everything look more Christmassy but there is no harm in giving them an extra festive touch by dressing them up a bit (literally!).
It's time to turn average candles into amazing by wrapping them in some burlap, rosemary and tying cinnamon sticks to create the perfect cosy Christmas vibe. Place these in a Christmas vignette, use them as a centrepiece to create a low-cost Christmas table setting or gift them to friends and family.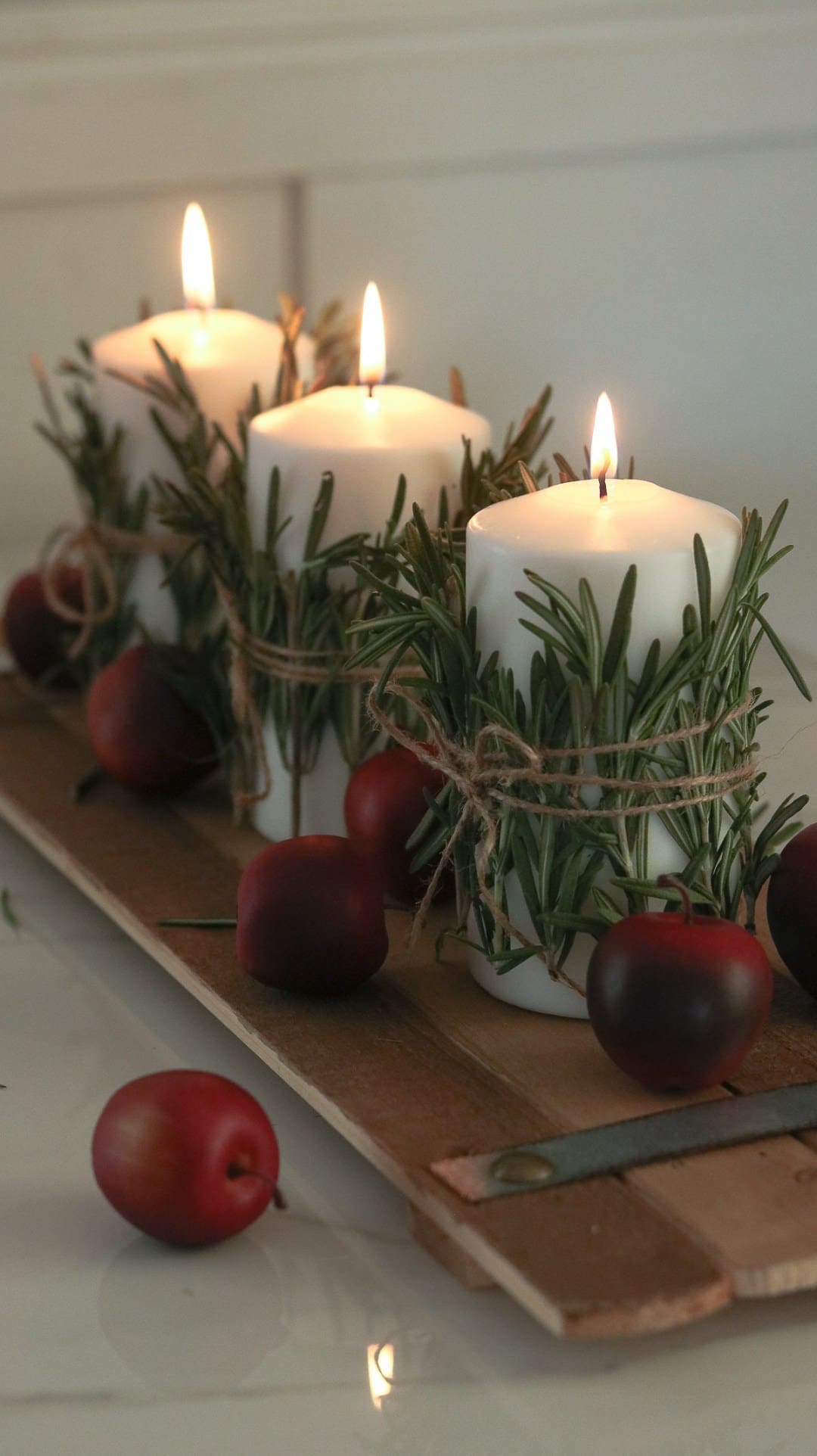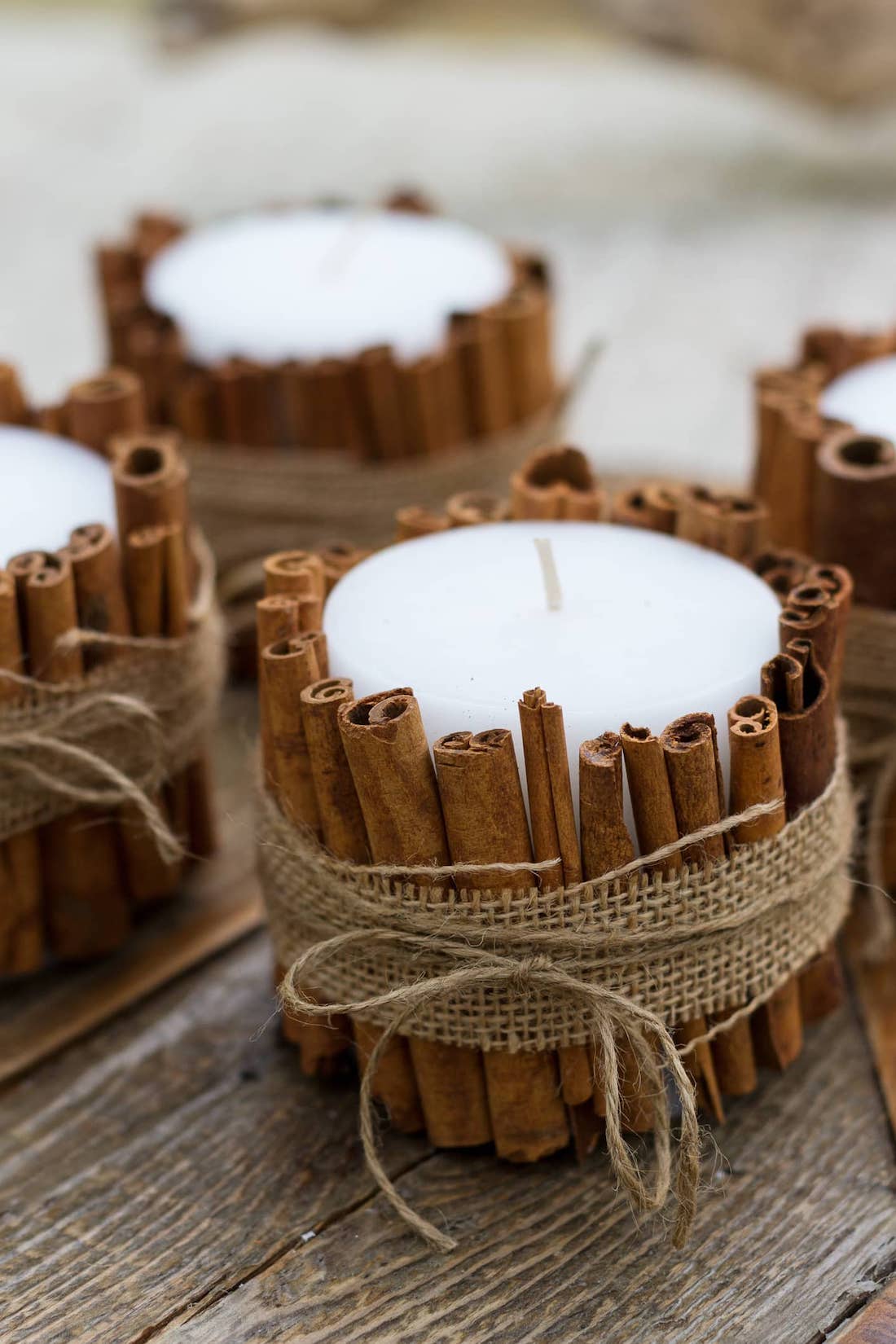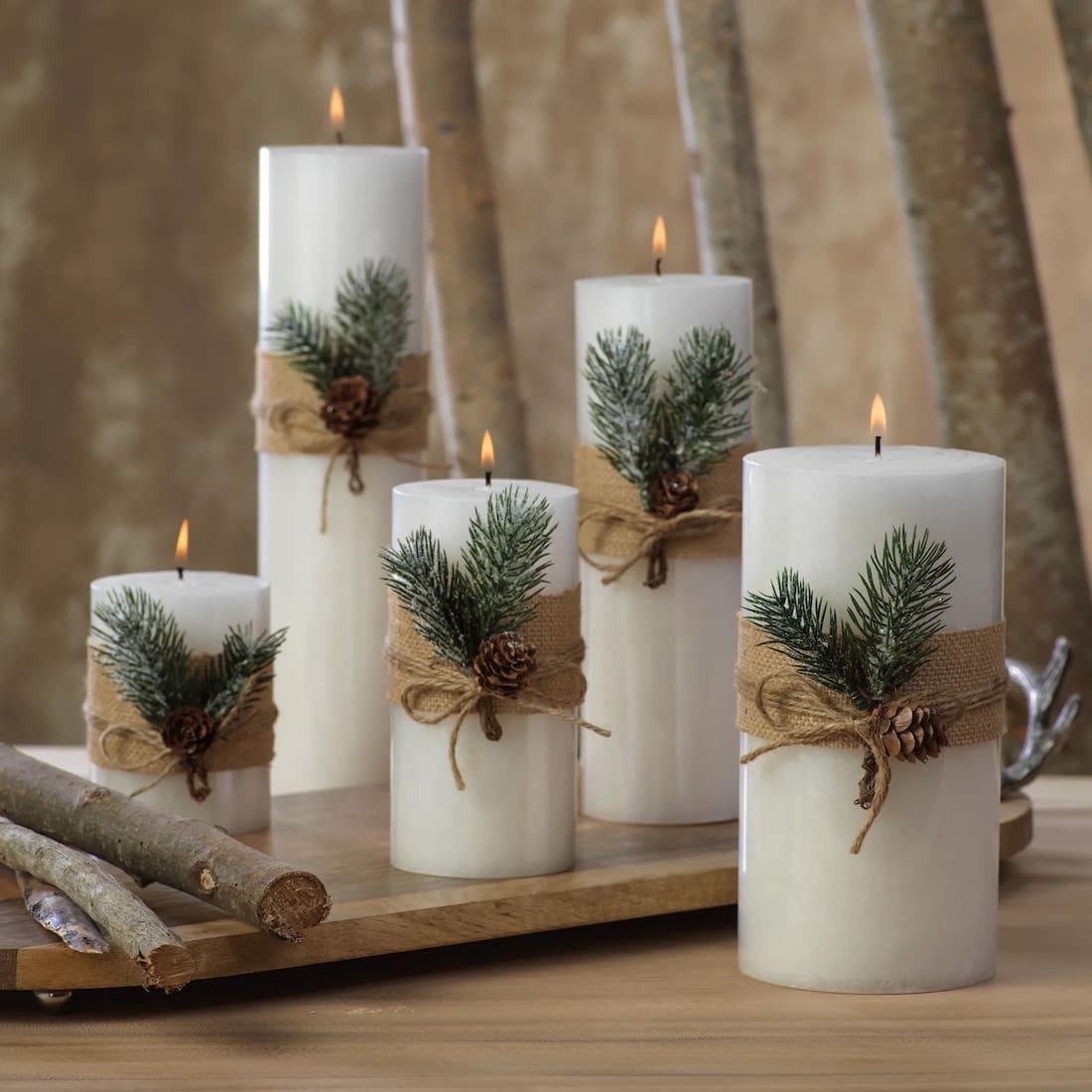 DIY advent calendar
Build anticipation for Christmas with an advent calendar. And why stick to generic store bought advent calendars when you can make your own sustainable version that's way more stylish, too! Using compostable craft boxes or wrapping paper like those pictured below has to be one of the most beautiful ways to display an advent calendar in your home.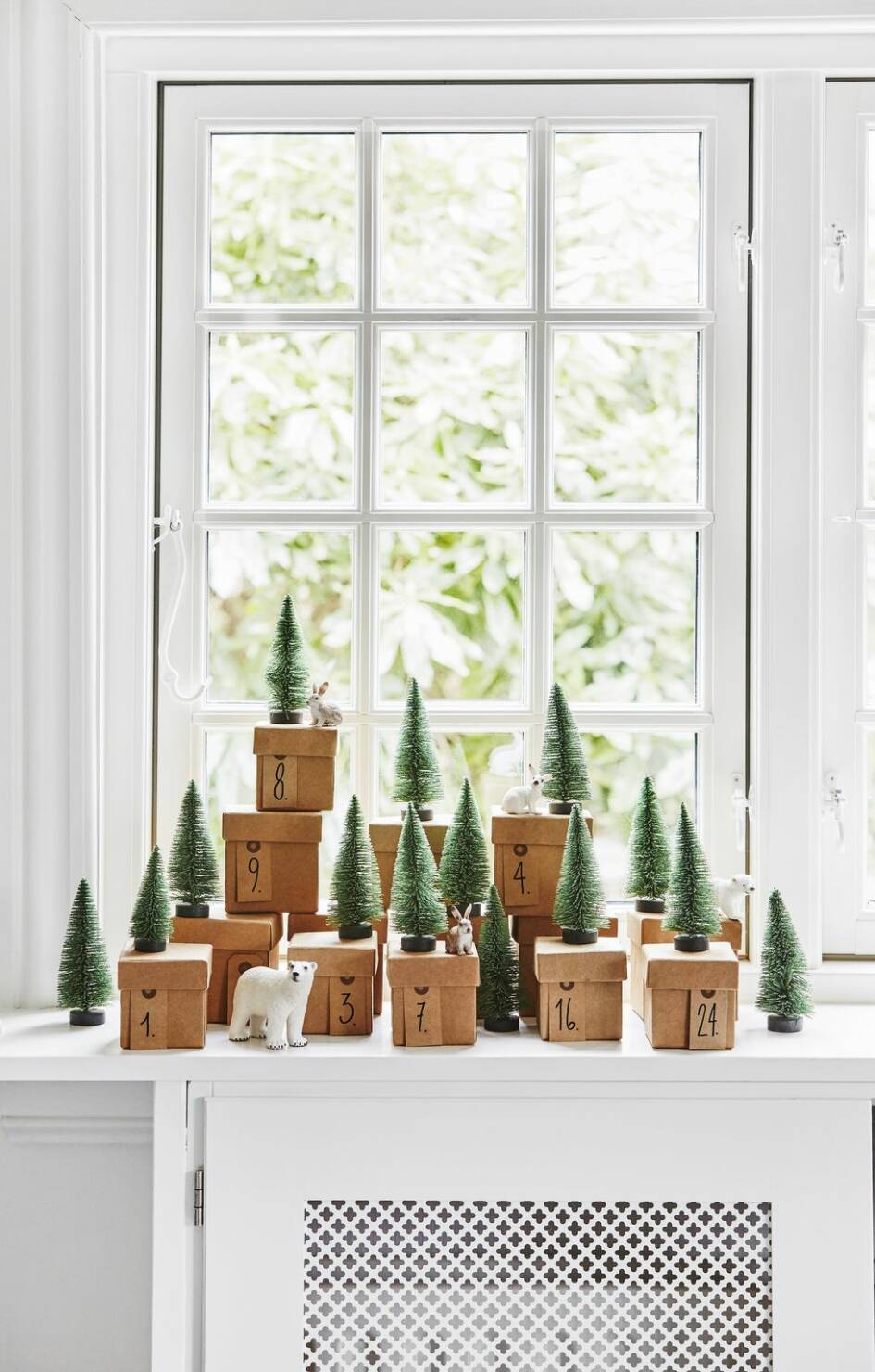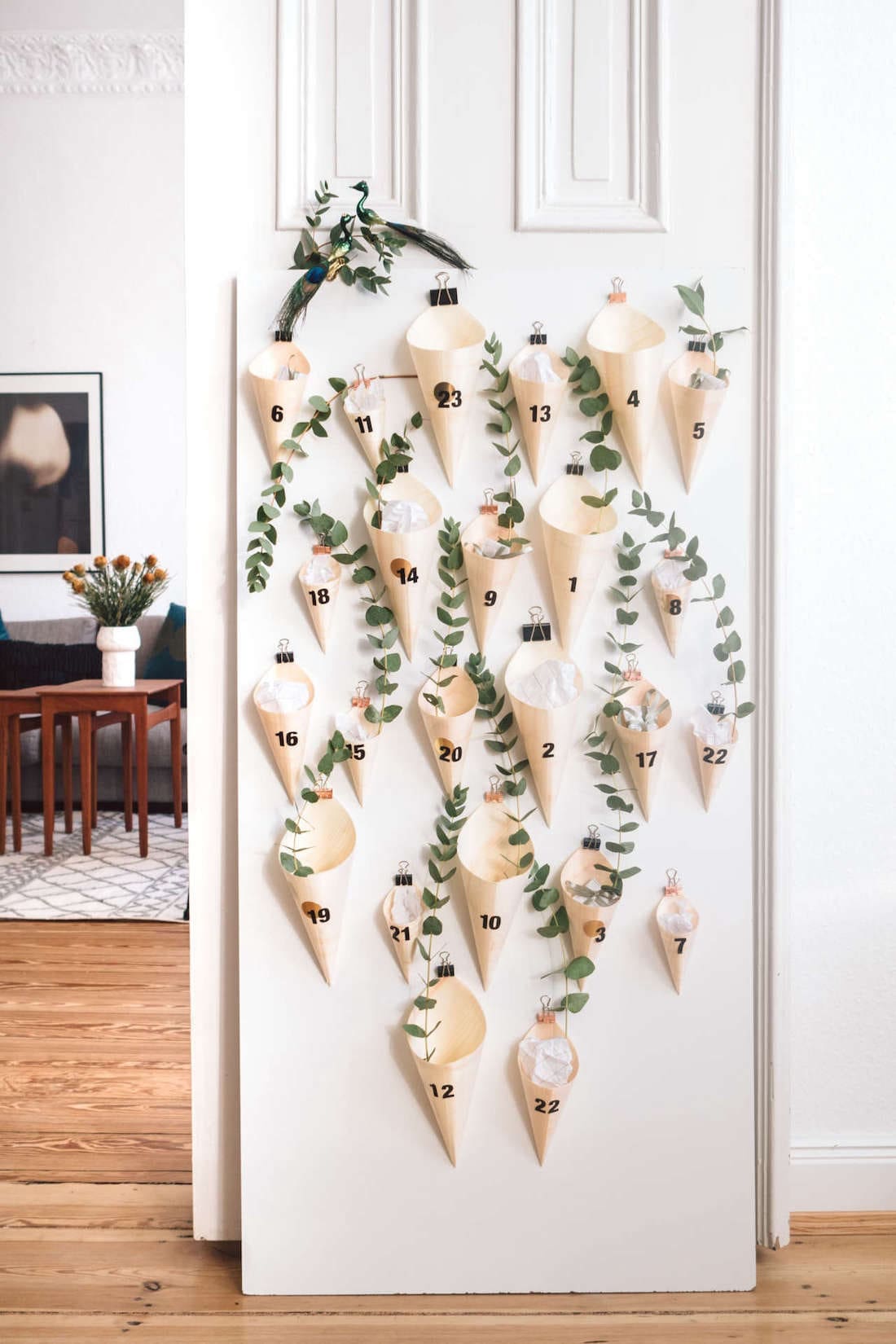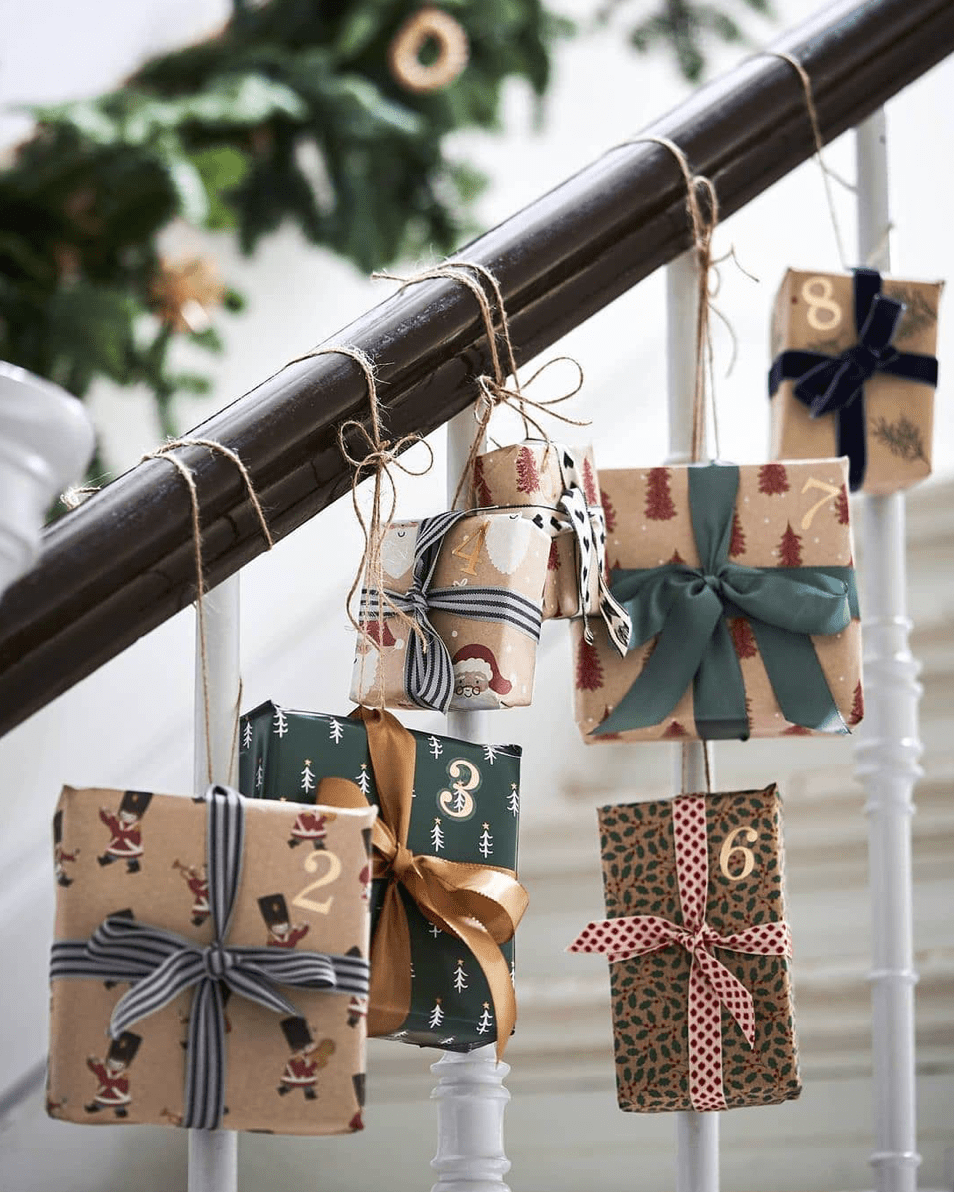 Glass bottle candle holder
Has a $1 glass bottle ever looked more beautiful? We think not! This elegant Christmas decor hack takes seconds to do and will set you back just a few dollars. Pick up some glass bottles (or reuse old wine bottles) and fill them with water and foliage, pop a candle on top and you're done! Easy peasy and oh-so-gorgeous!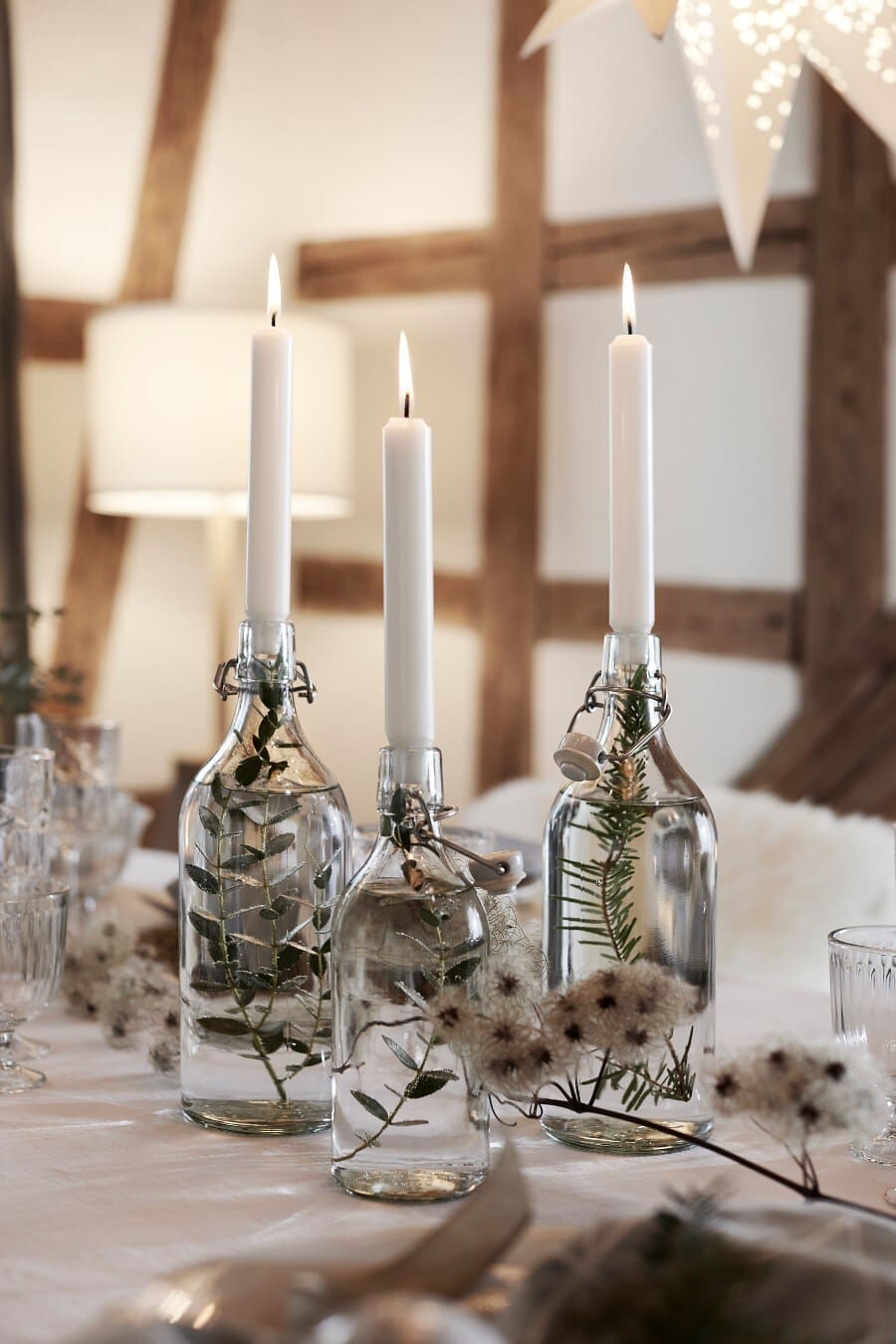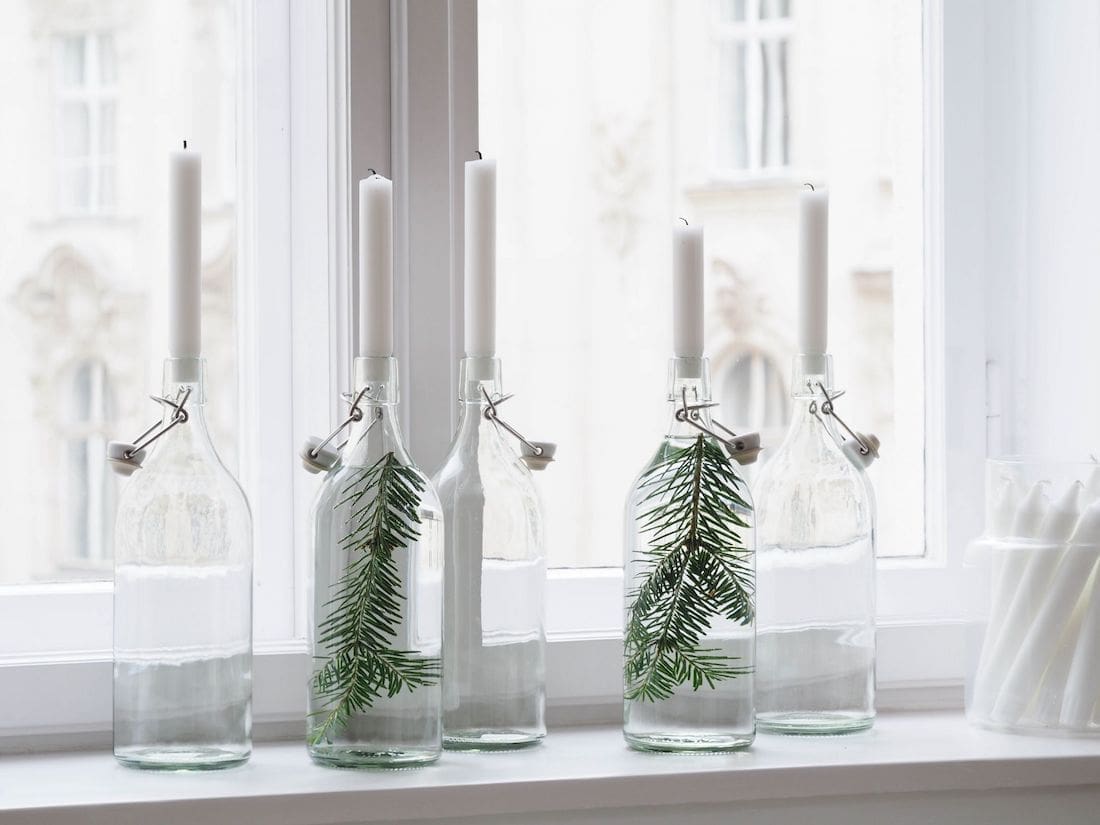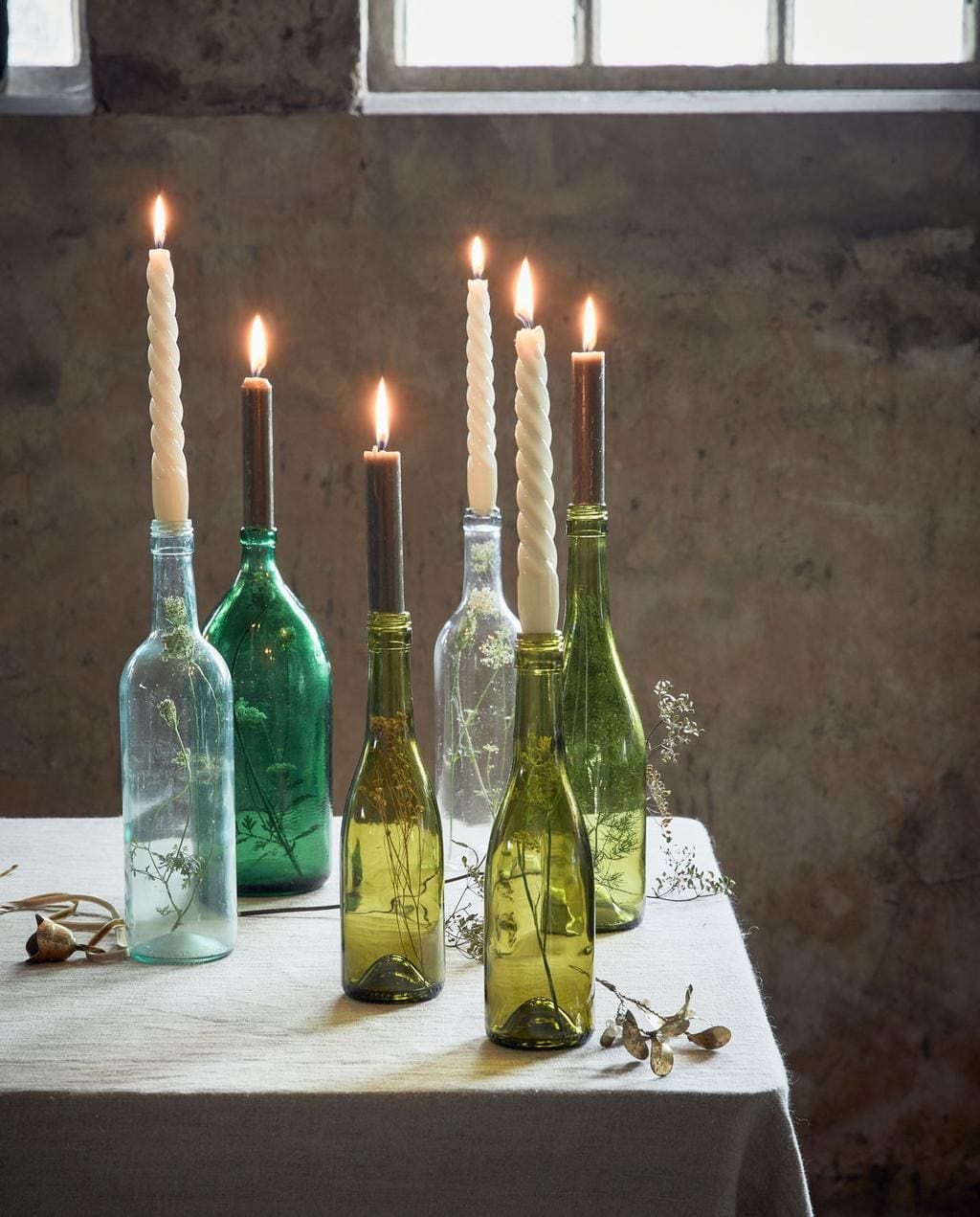 Christmas terrarium
Give your old Christmas decor new life by making a Christmas themed terrarium! Essentially any lantern or large vase can be turned into a festive terrarium or glasshouse. Simply fill with artificial snow, small decor, ornaments, mini pinecones, fairy lights and all things Christmas.
A fabulous sustainable swap for artificial snow is regular table salt because it can be reused for natural cleaning around the home once Christmas is over. Best of all, you can also add essential oils to salt to make your Christmas terrarium smell amazing.
Check out more of our Christmas decorating hacks in this article.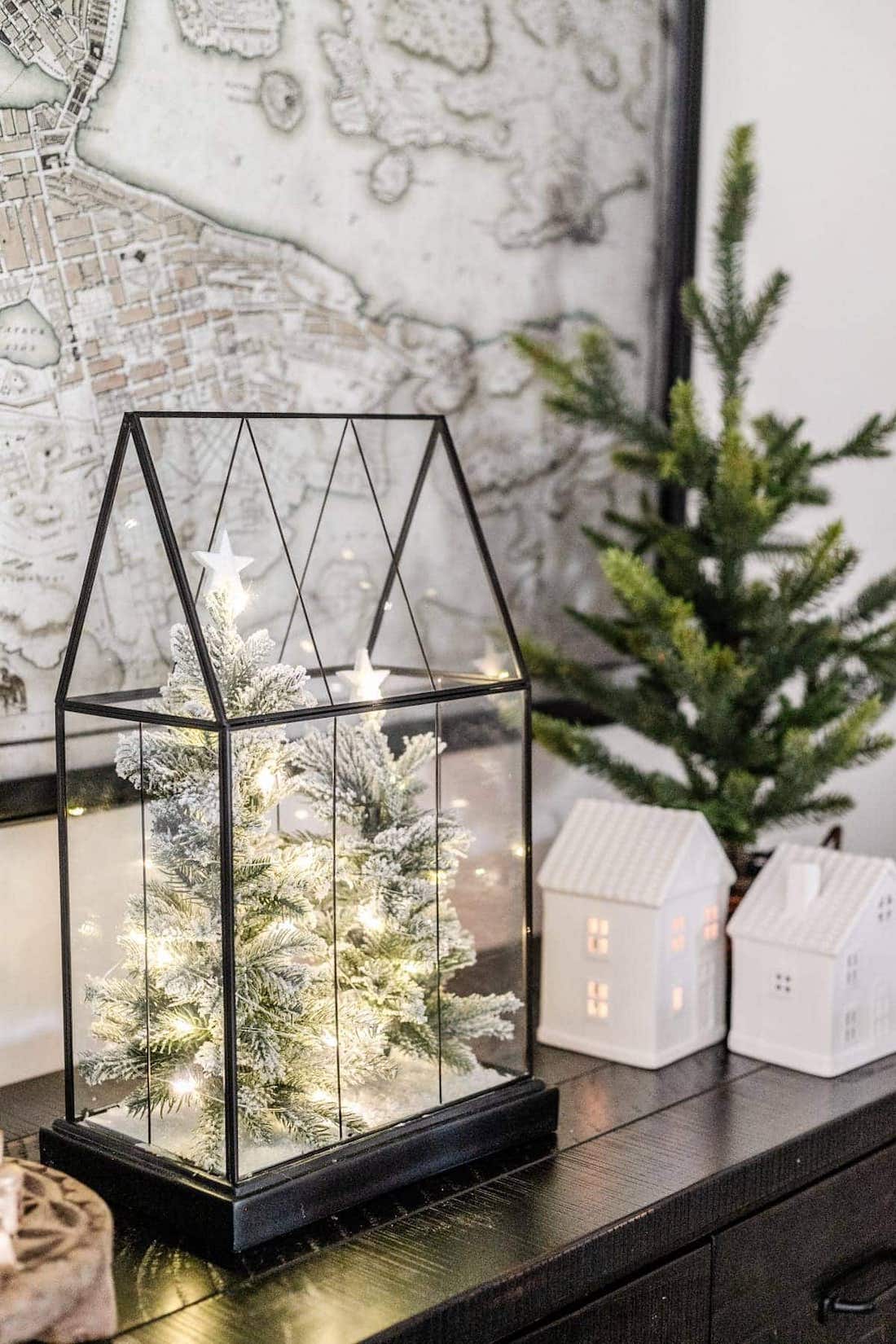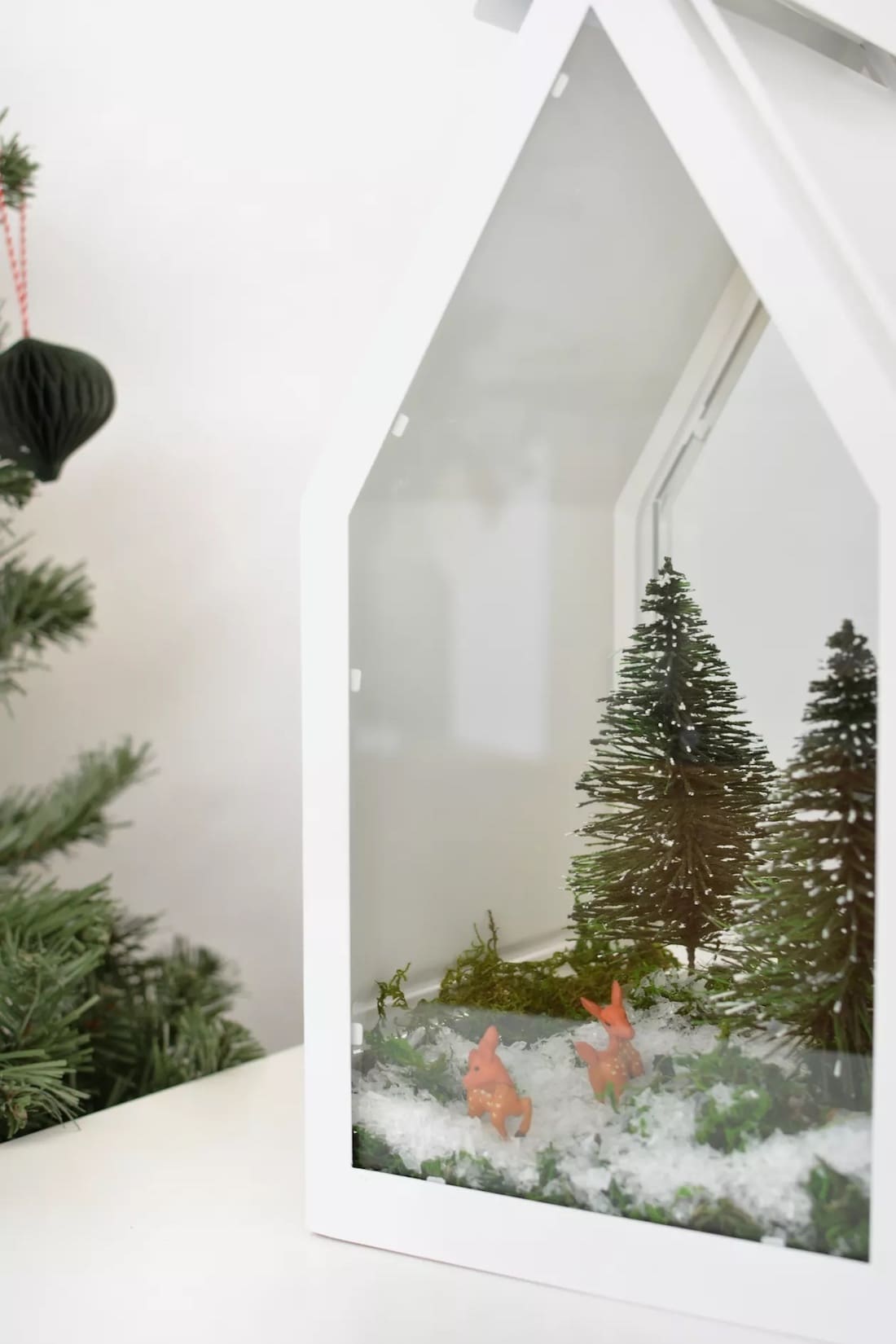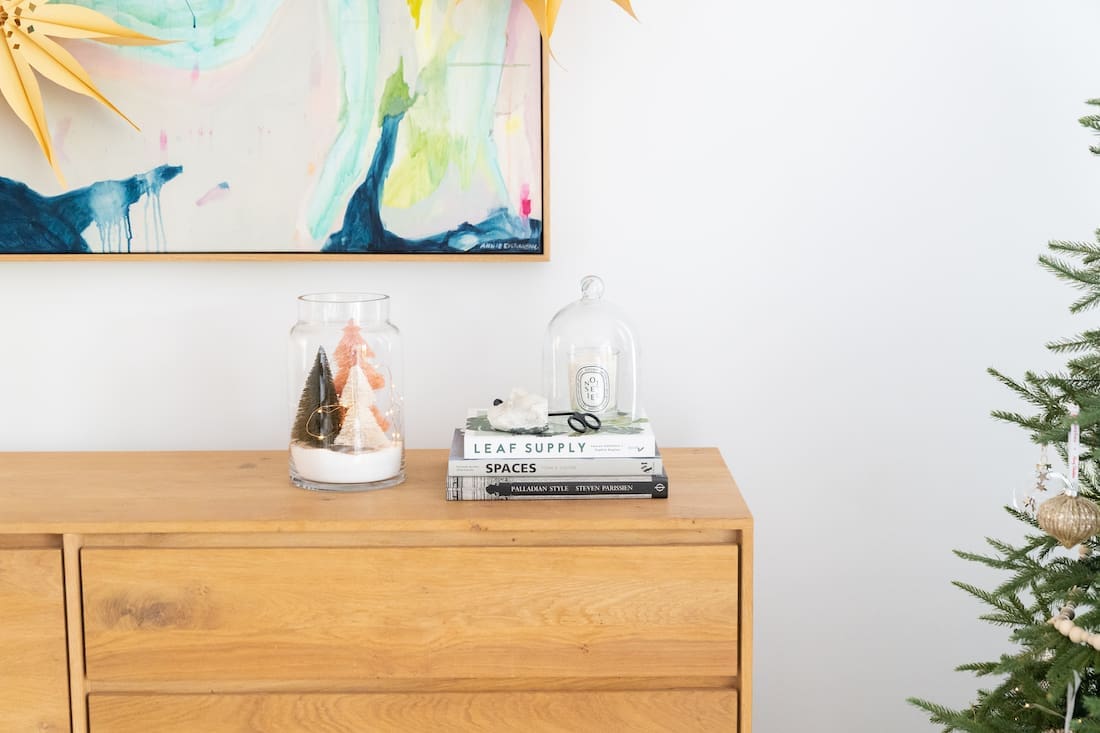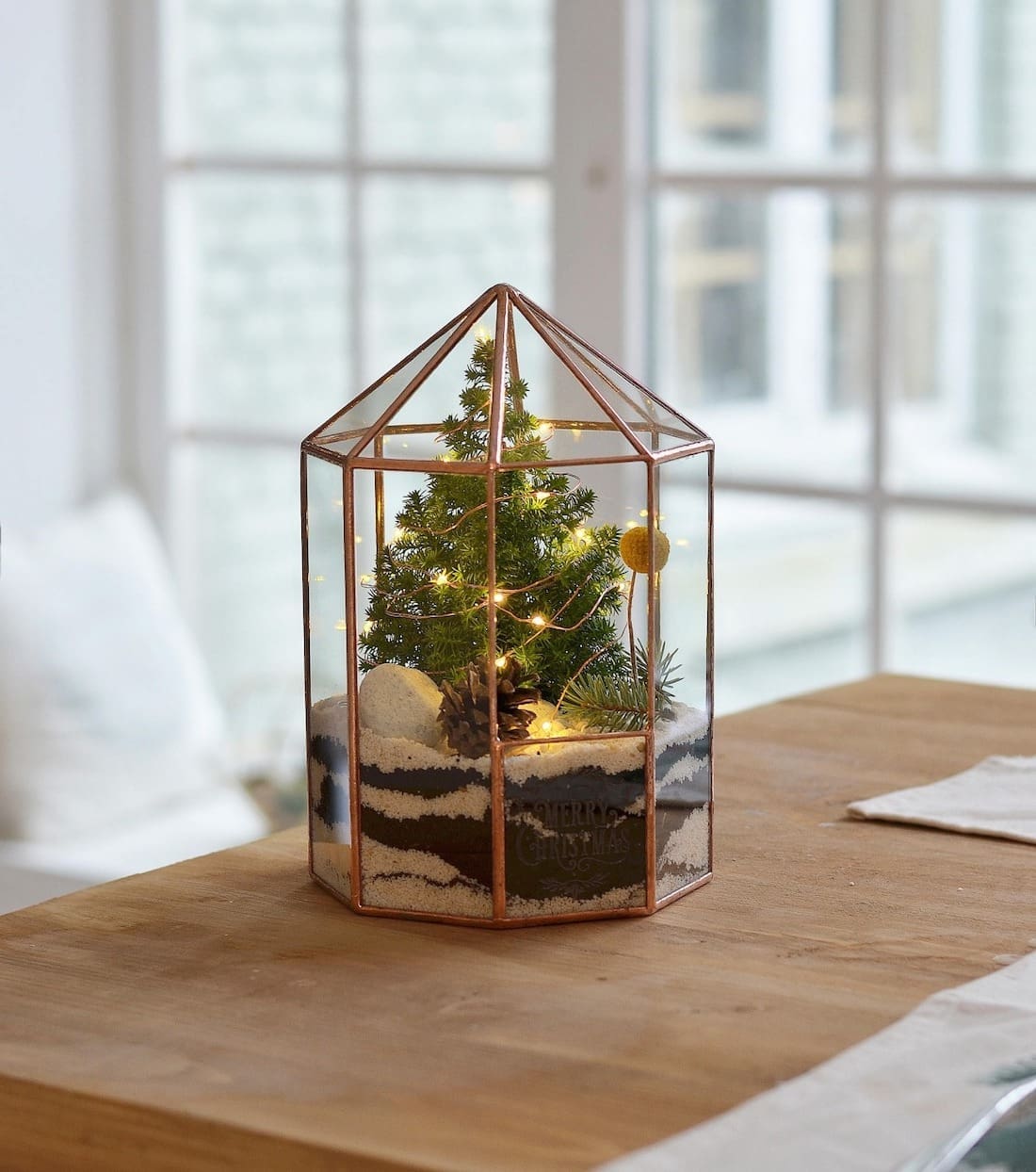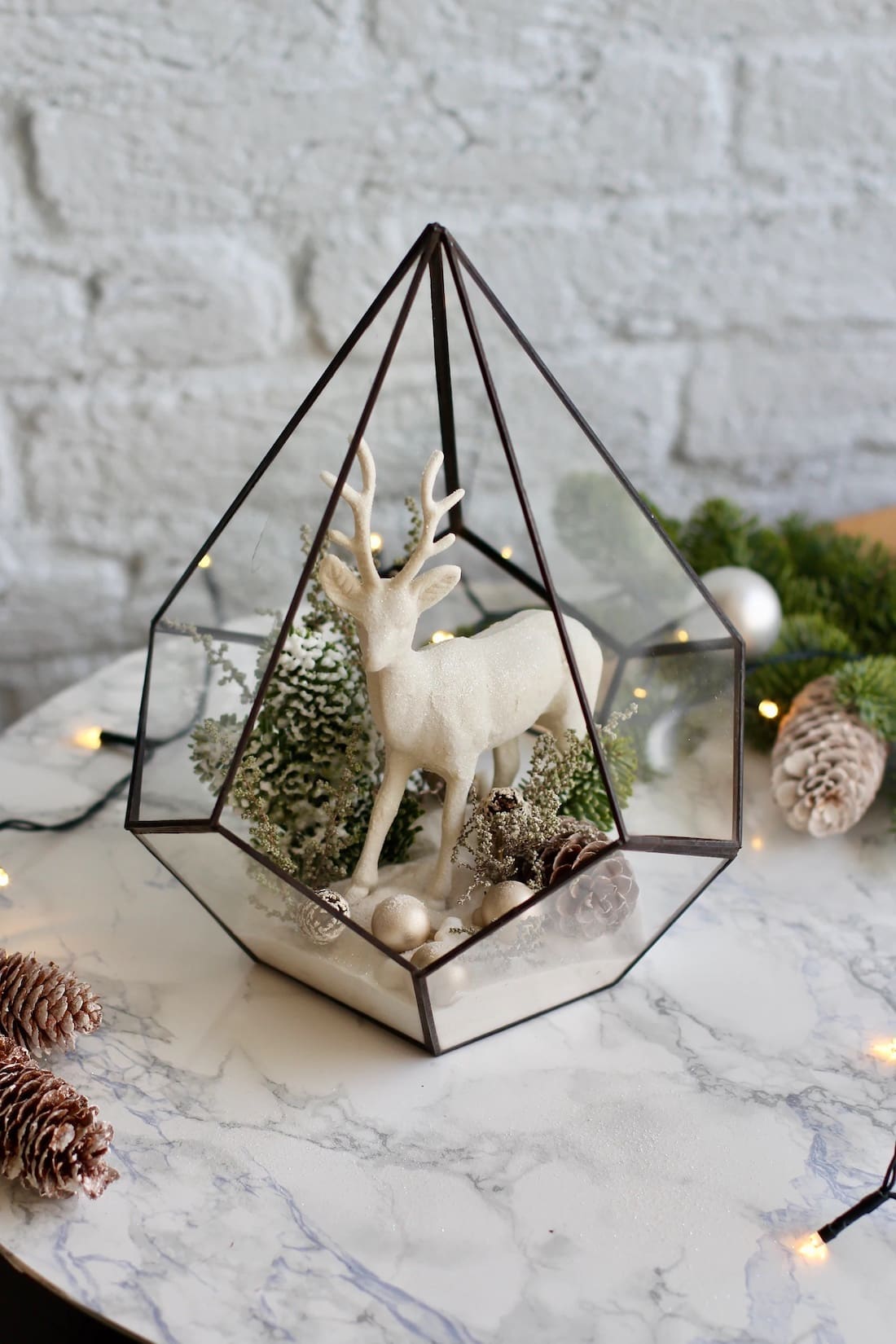 Wooden bead garland
Wooden beads are timeless pieces that you can use every year and even throughout the year. They are a great option for neutral colour lovers!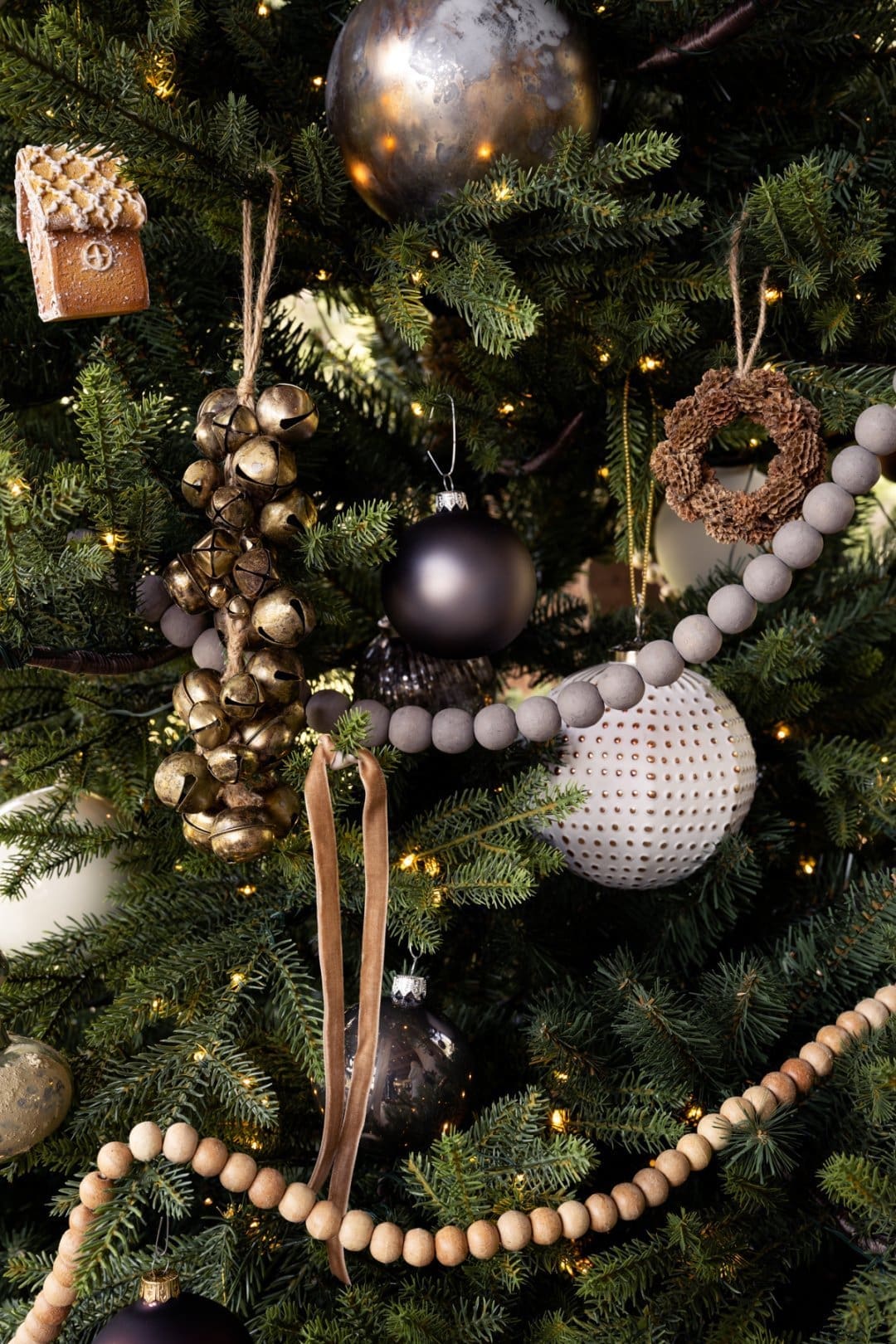 Cork crafts
OK, before we lose you, we swear this can look stylish! Forget kids crafts of turning old corks into snowmen and consider these sophisticated and sustainable Christmas decor ideas instead. Cork Christmas ornaments, cork wreaths, cork garlands… the limit is your imagination.
We also love it when people write on their corks, remembering the occasion that bottle was enjoyed or something funny that happened. It encourages some pretty memorable story telling reminiscing all the dinner parties, wine nights and bottomless brunches throughout the year!
Did you know you can also add essential oils to corks? Sprinkle a few drops onto your cork crafts and welcome the smell of Christmas into your home.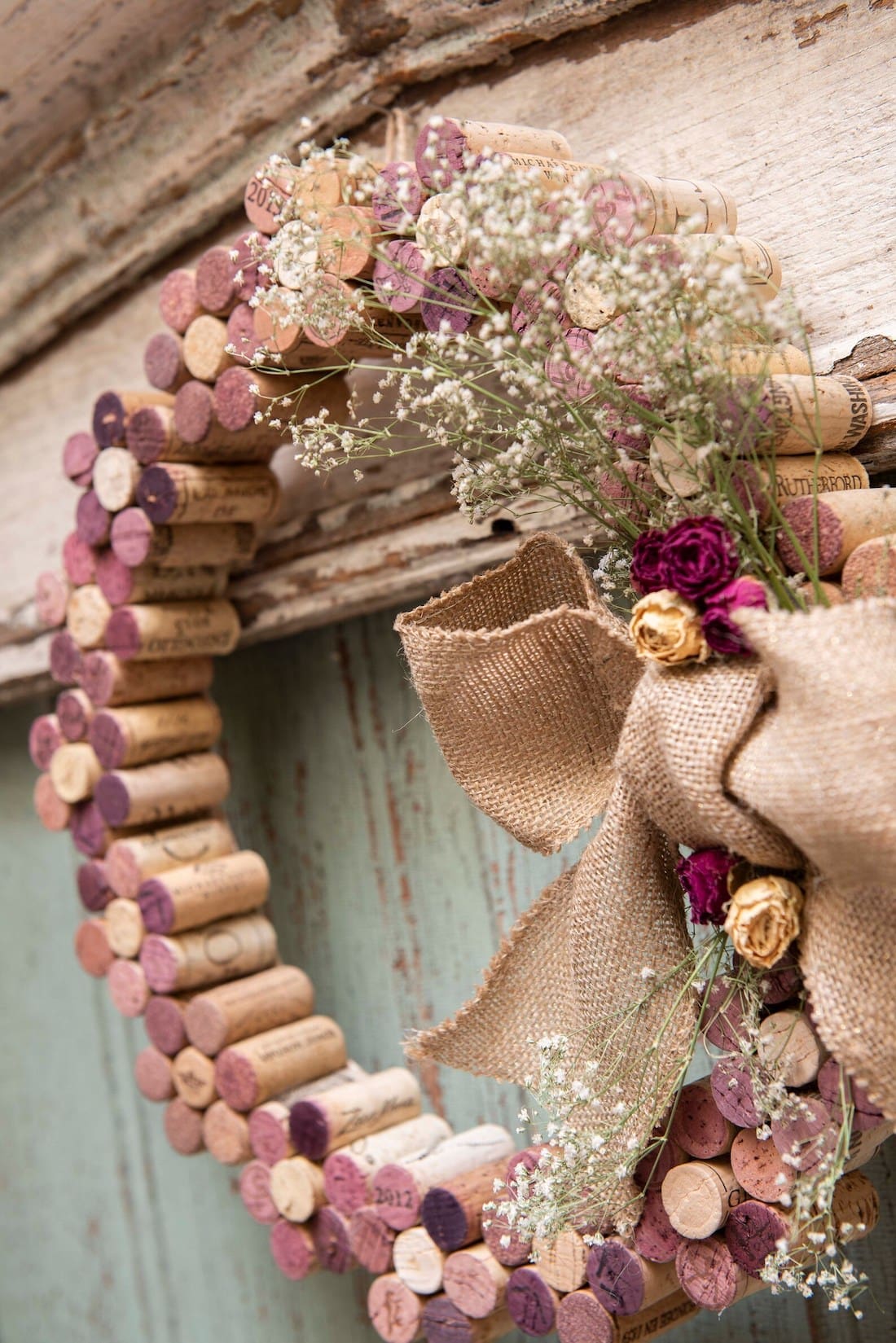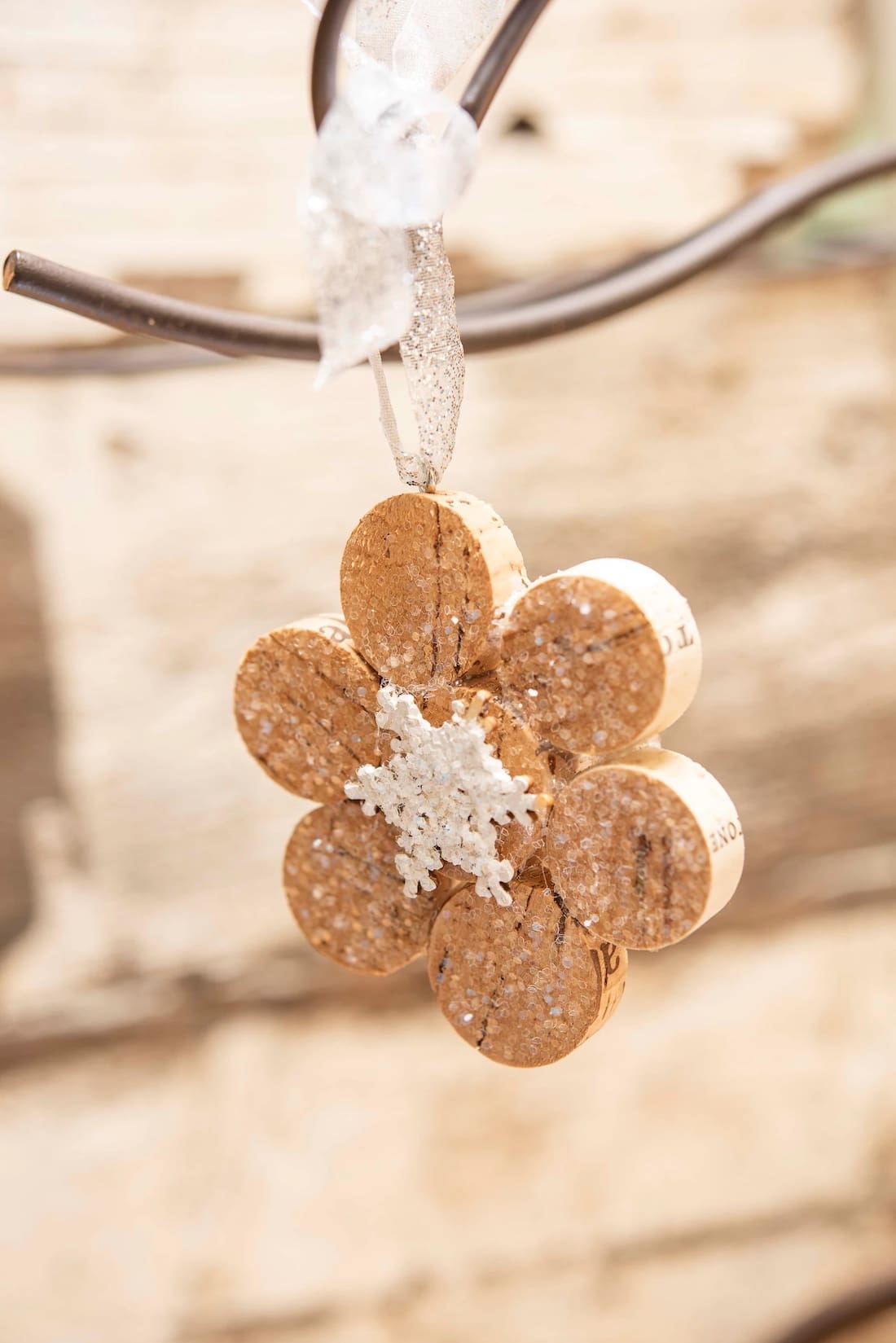 Oyster shell ornaments
It's not an Aussie Christmas without seafood! Who knew oyster shells could look so gorgeous and luxe? These oyster shell decorations are perfect for Christmas by the beach or just an added coastal vibe for those wishing to be by the sea.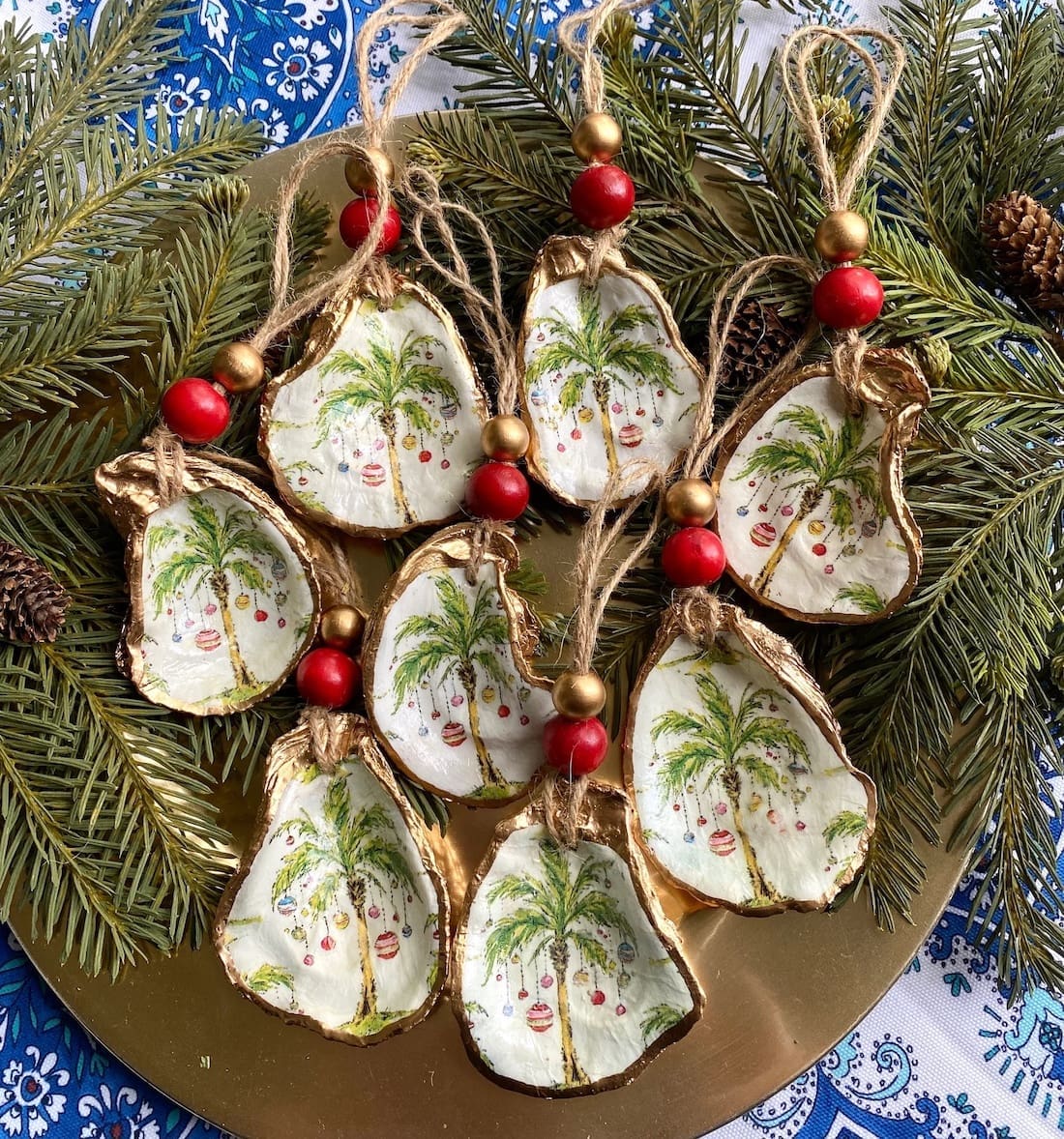 Sustainable Christmas stockings
Christmas stockings can look pretty tacky with all that red velvet and white faux fur trim. A stylish alternative is to opt for natural materials or if you're crafty, sewing your own from offcuts of fabric. These also make a gorgeous reusable gift wrap idea, especially popular if you're gifting a bottle of wine!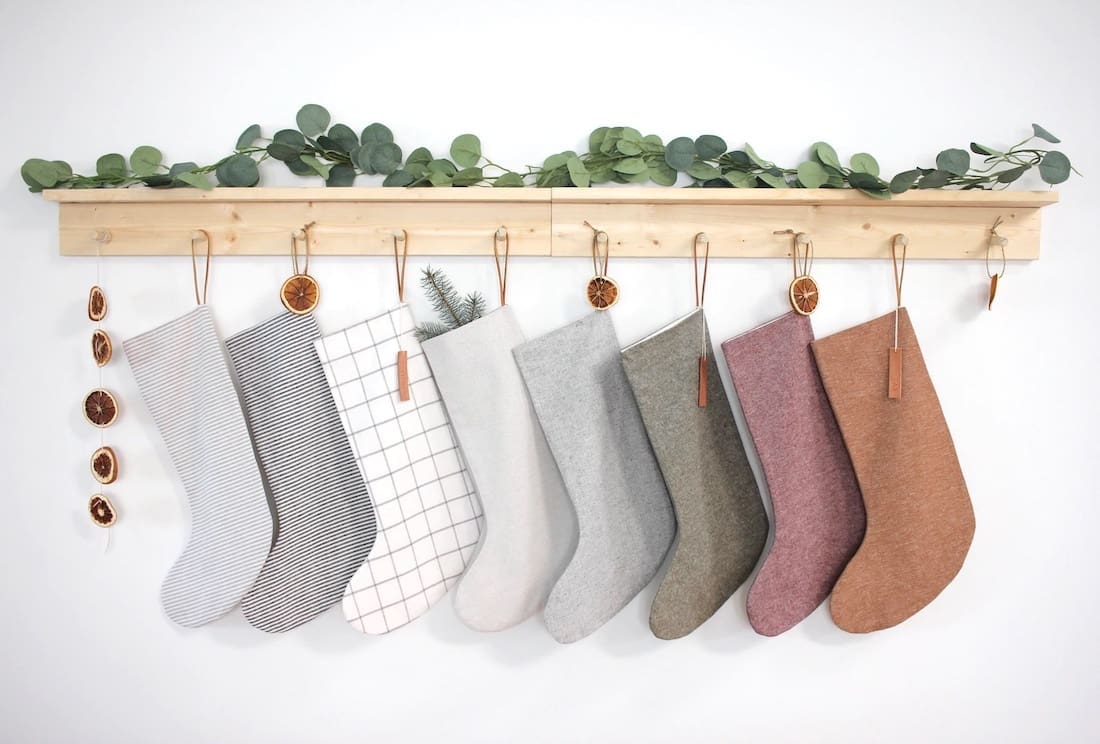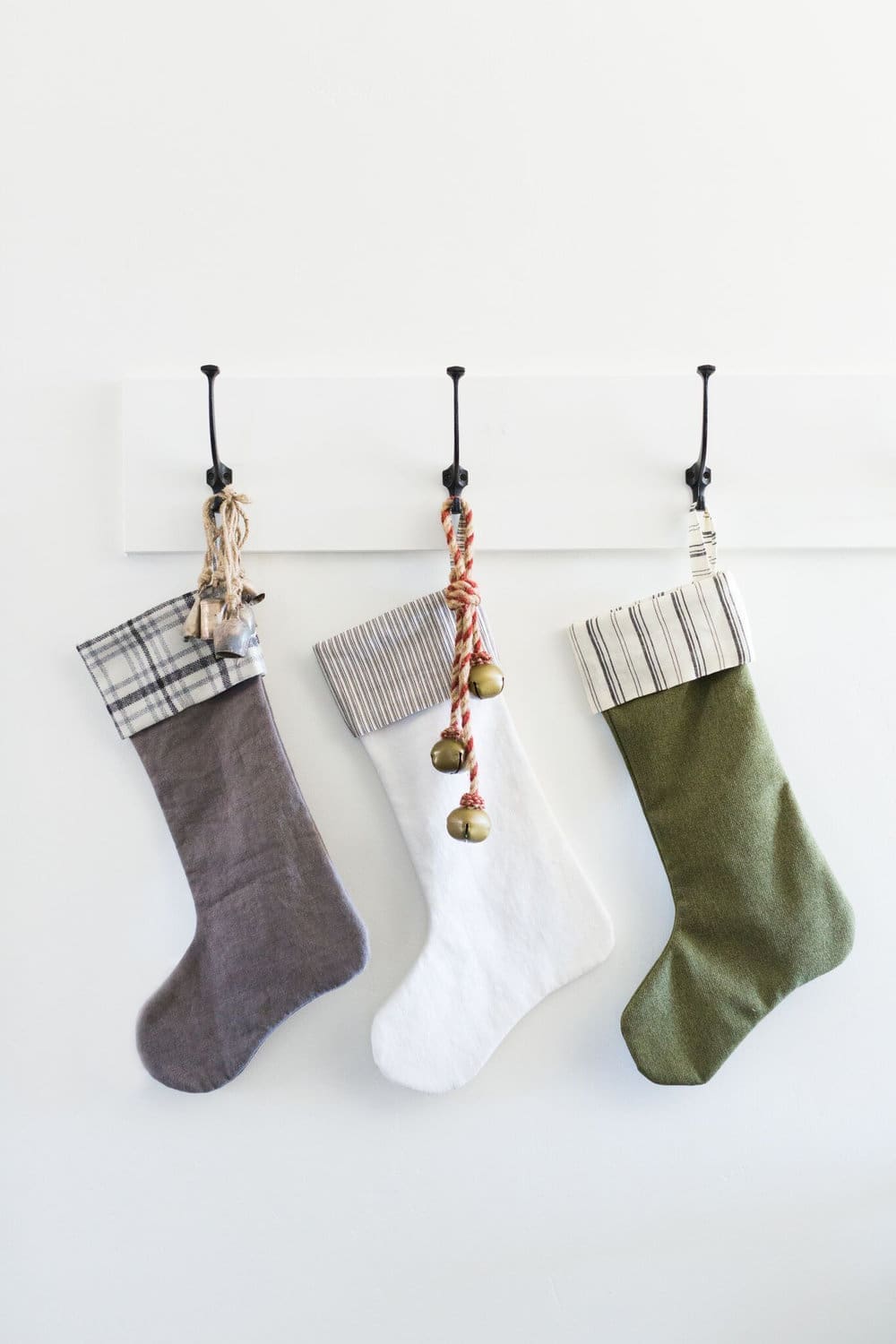 Upcycled Christmas baubles
Reduce your carbon footprint by upcycling your old or outdated Christmas baubles for a more modern and trendy look. You can paint, decoupage or wrap leftover ribbon trimmings around them to give them a new life.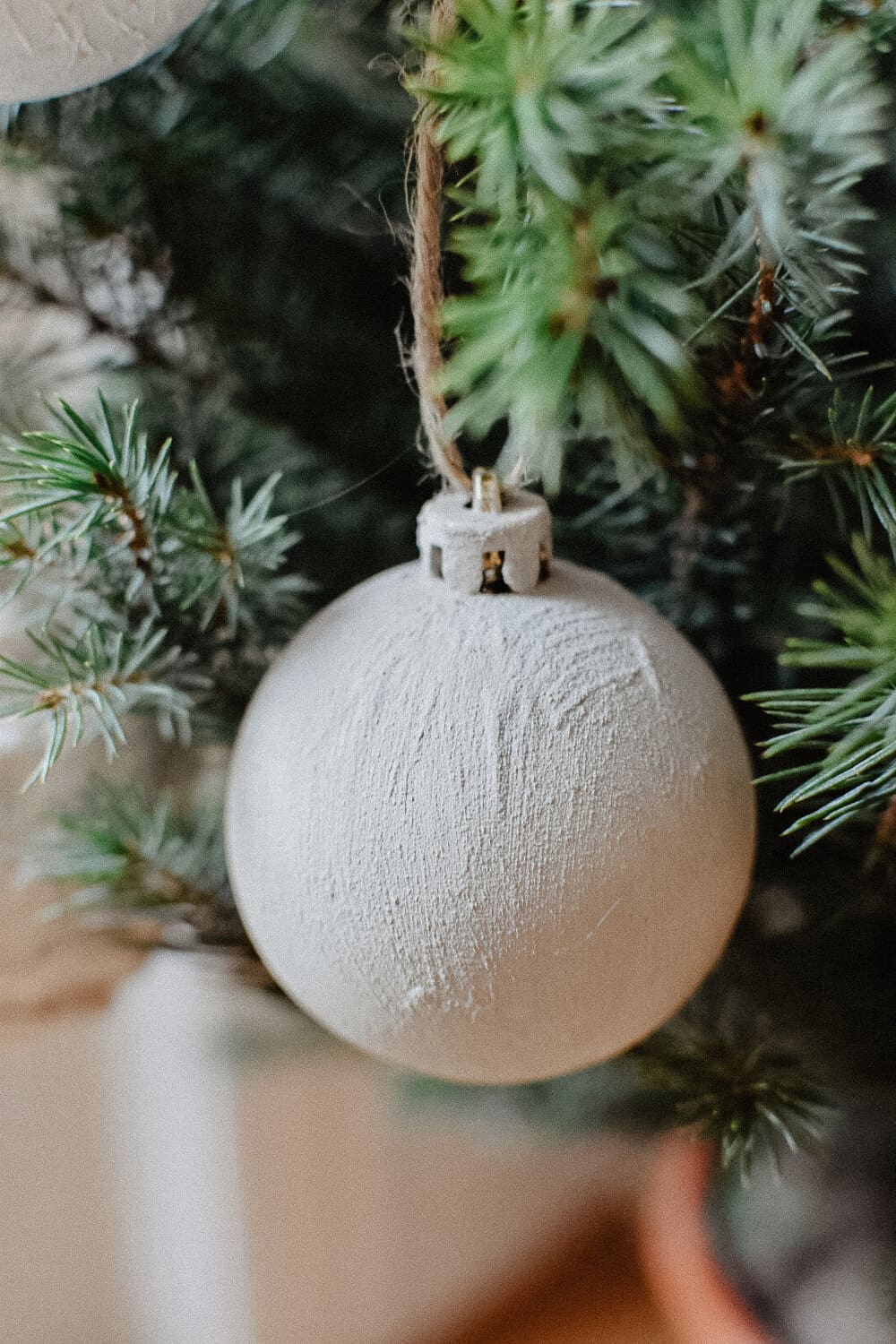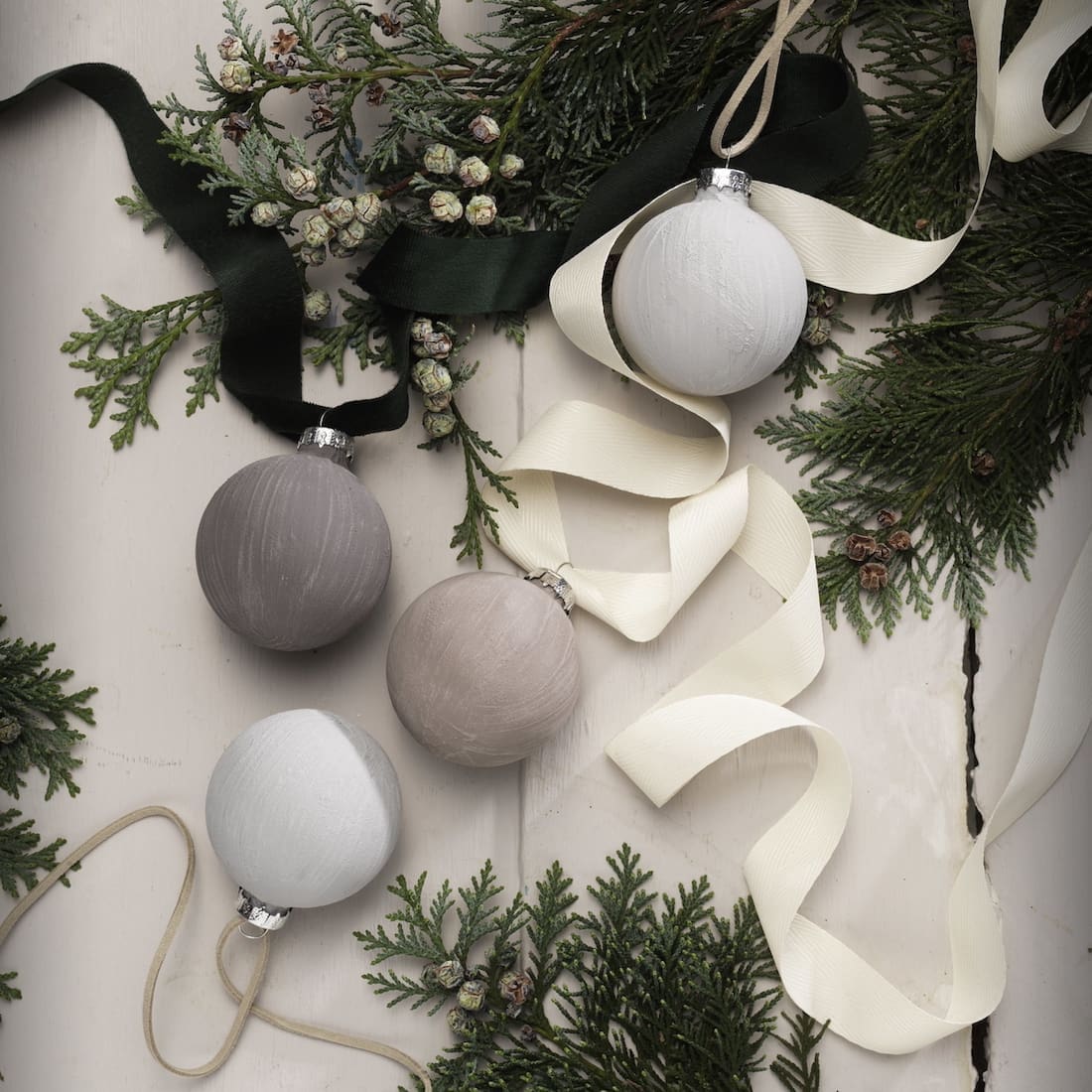 Honeycomb paper ornaments
Plastic is out, paper is in! These 3D honeycomb paper ornaments are a beautiful alternative to mass-produced plastic ornaments. Perfect for minimalist or Japandi Christmas styling, you can find them in every colour of the rainbow!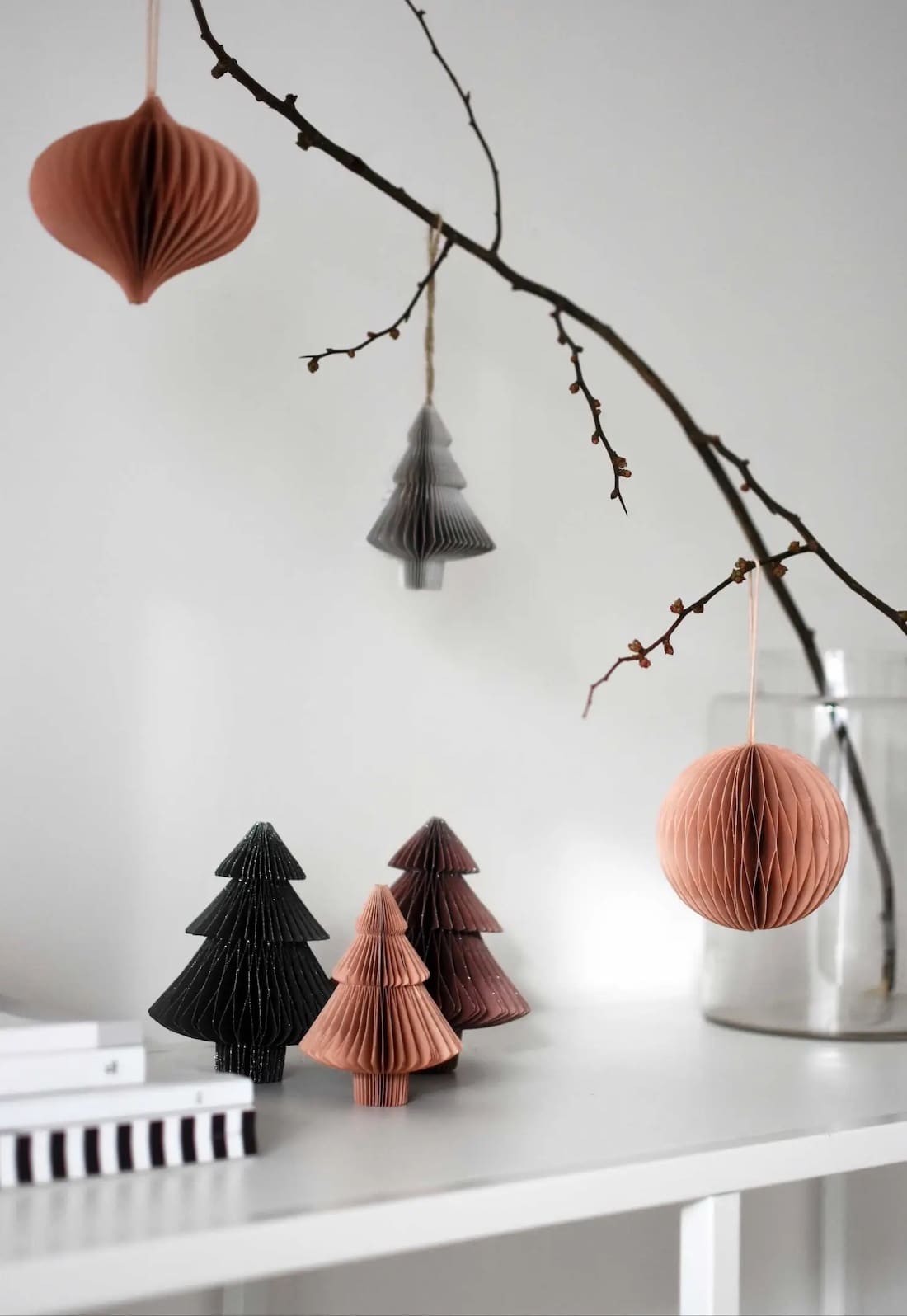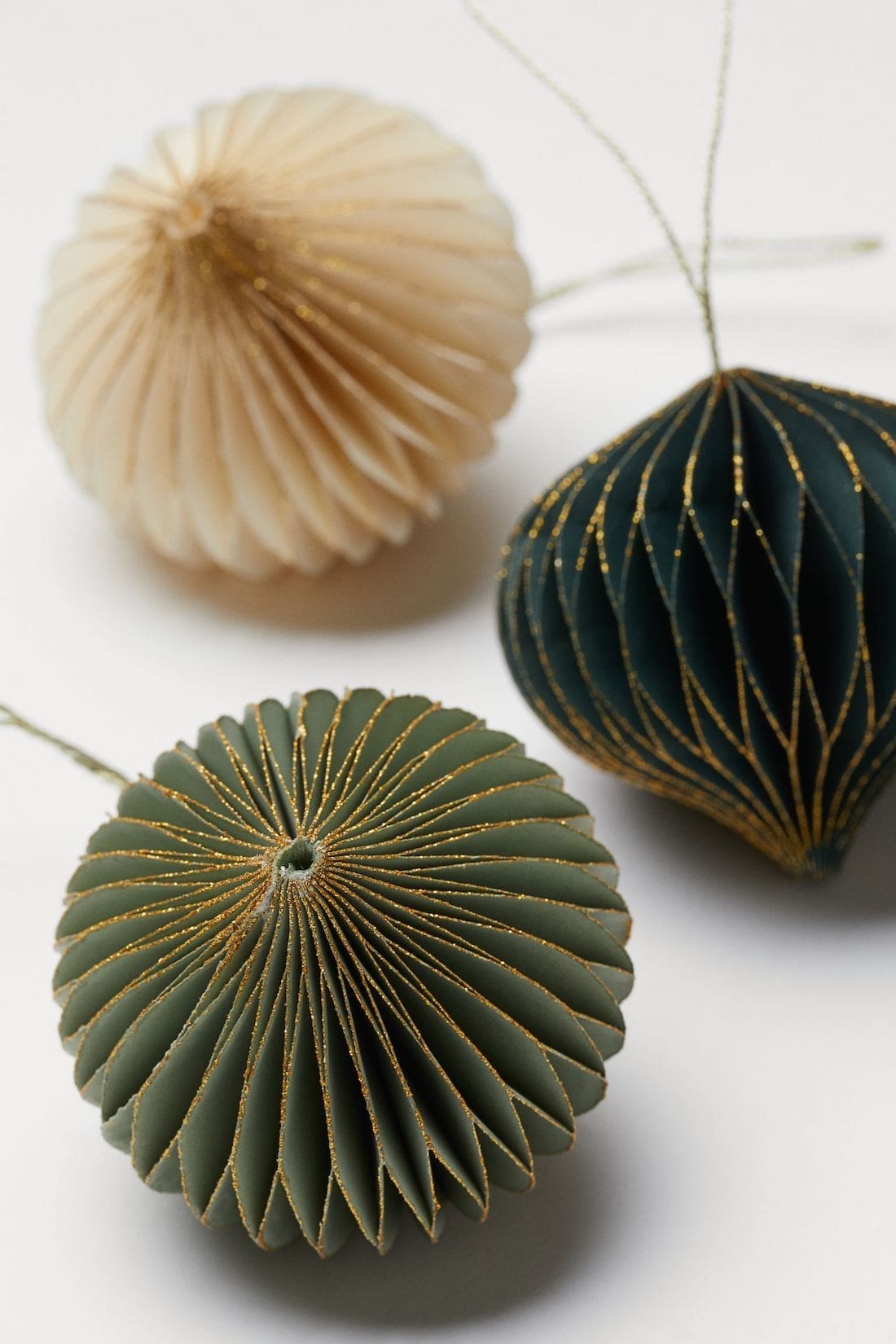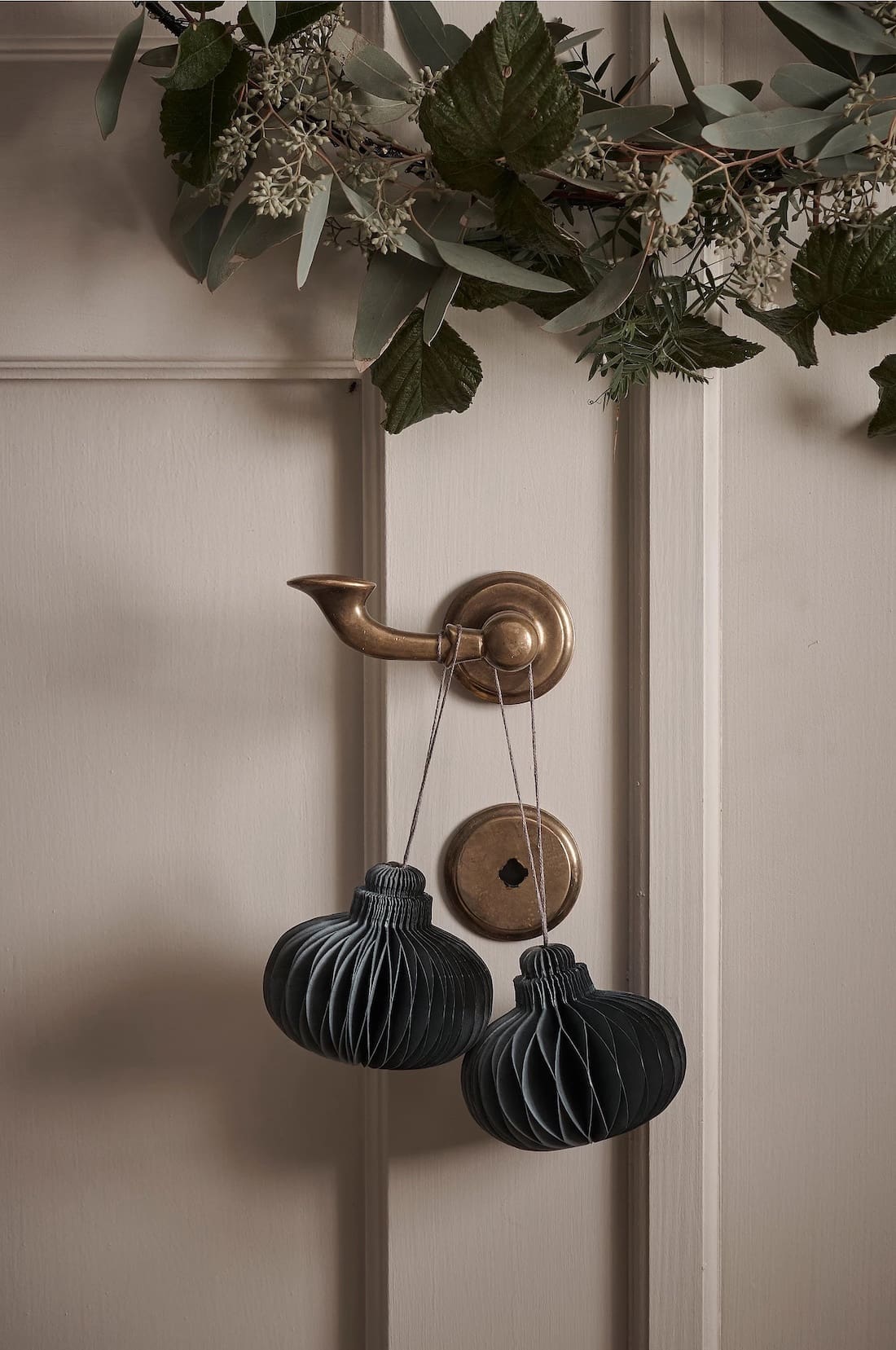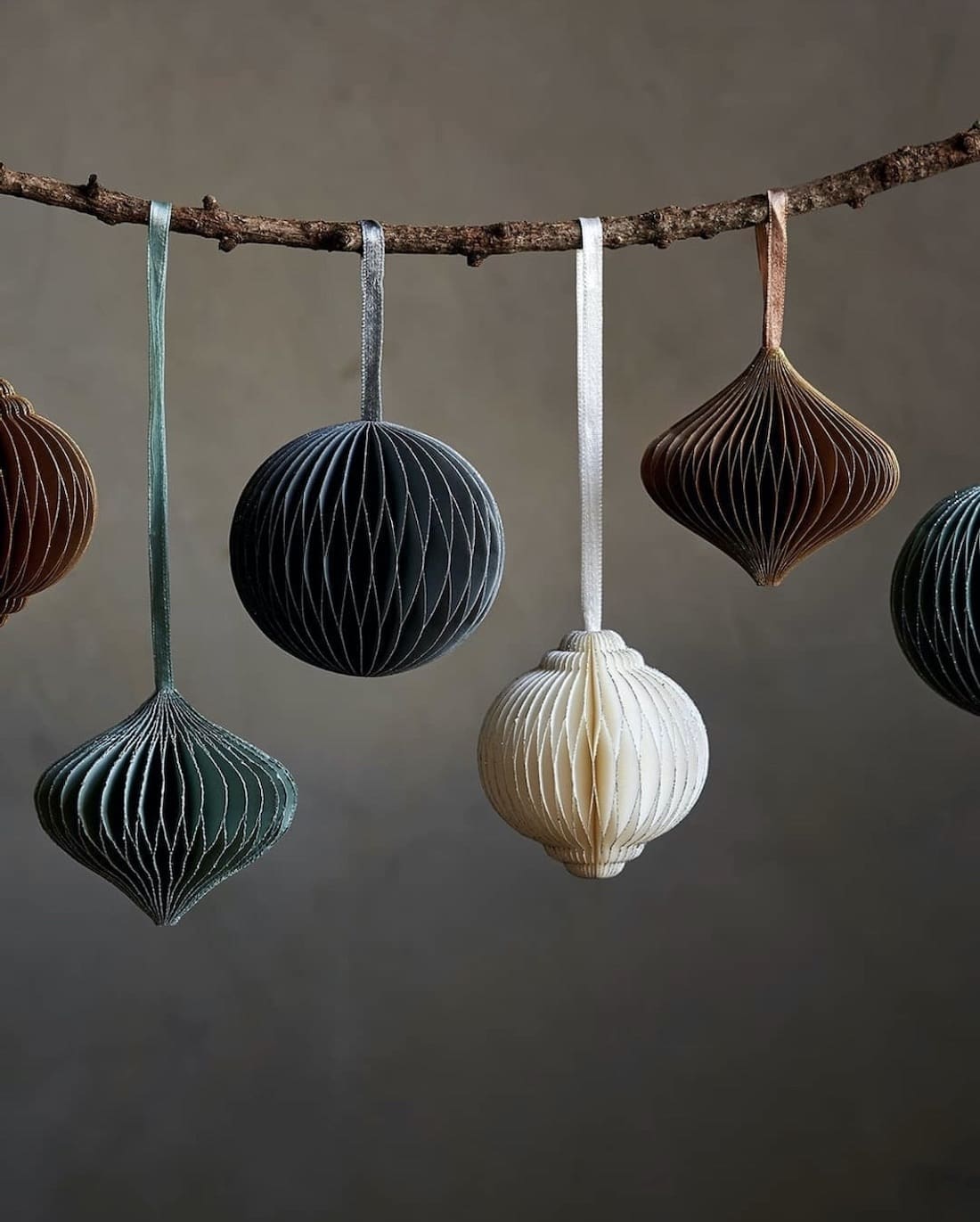 Embroidery
Add a pop of colour to your space with some super cute Christmas embroidery! Talk about giving your Christmas styling a sweet and sentimental touch, which is always welcomed during Christmas time. This could also be a fun Christmas activity to with the family.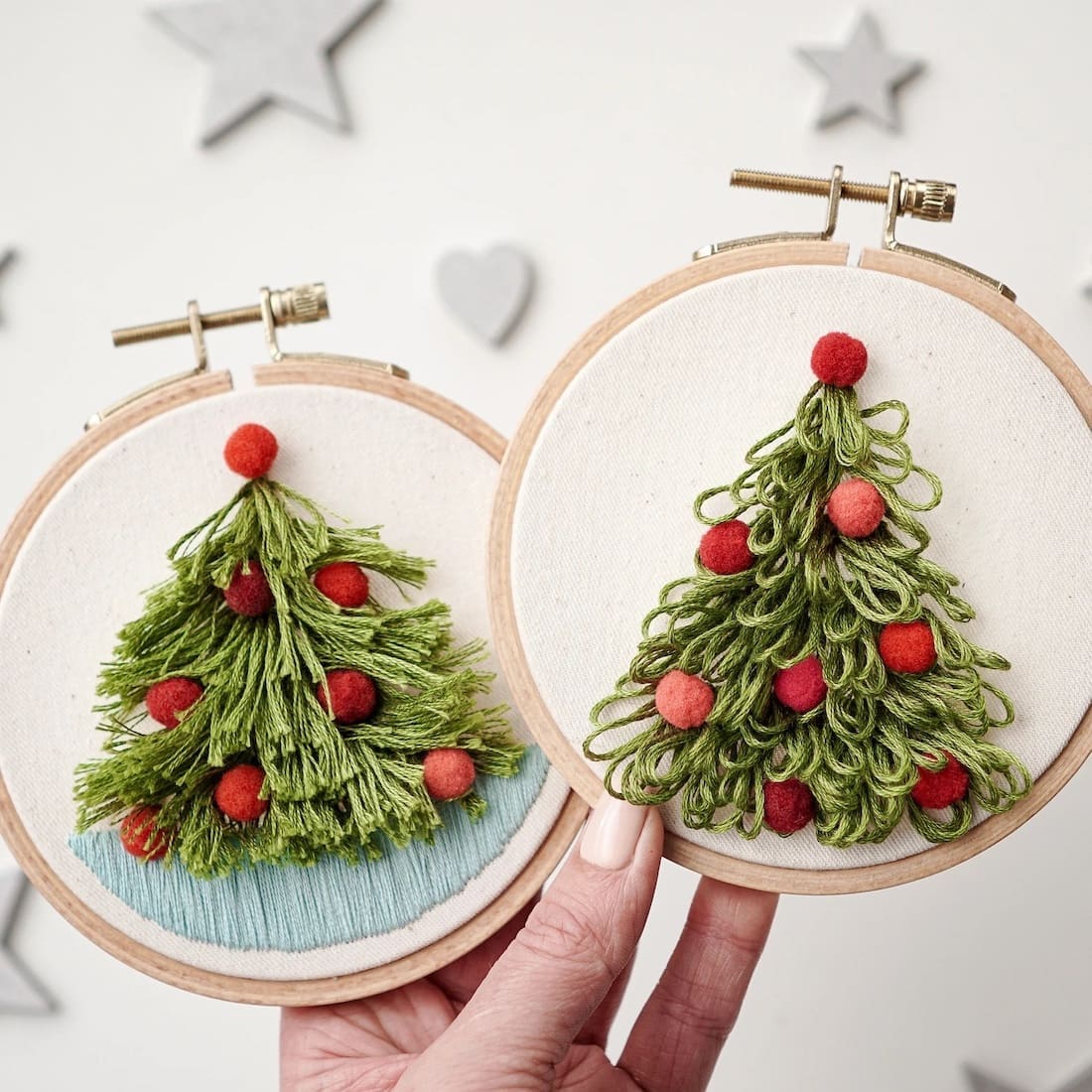 What was your favourite sustainable Christmas decor idea in this article? Are there any other eco-friendly Christmas decorating ideas you've found that should make the list? Let us know in the comments down below!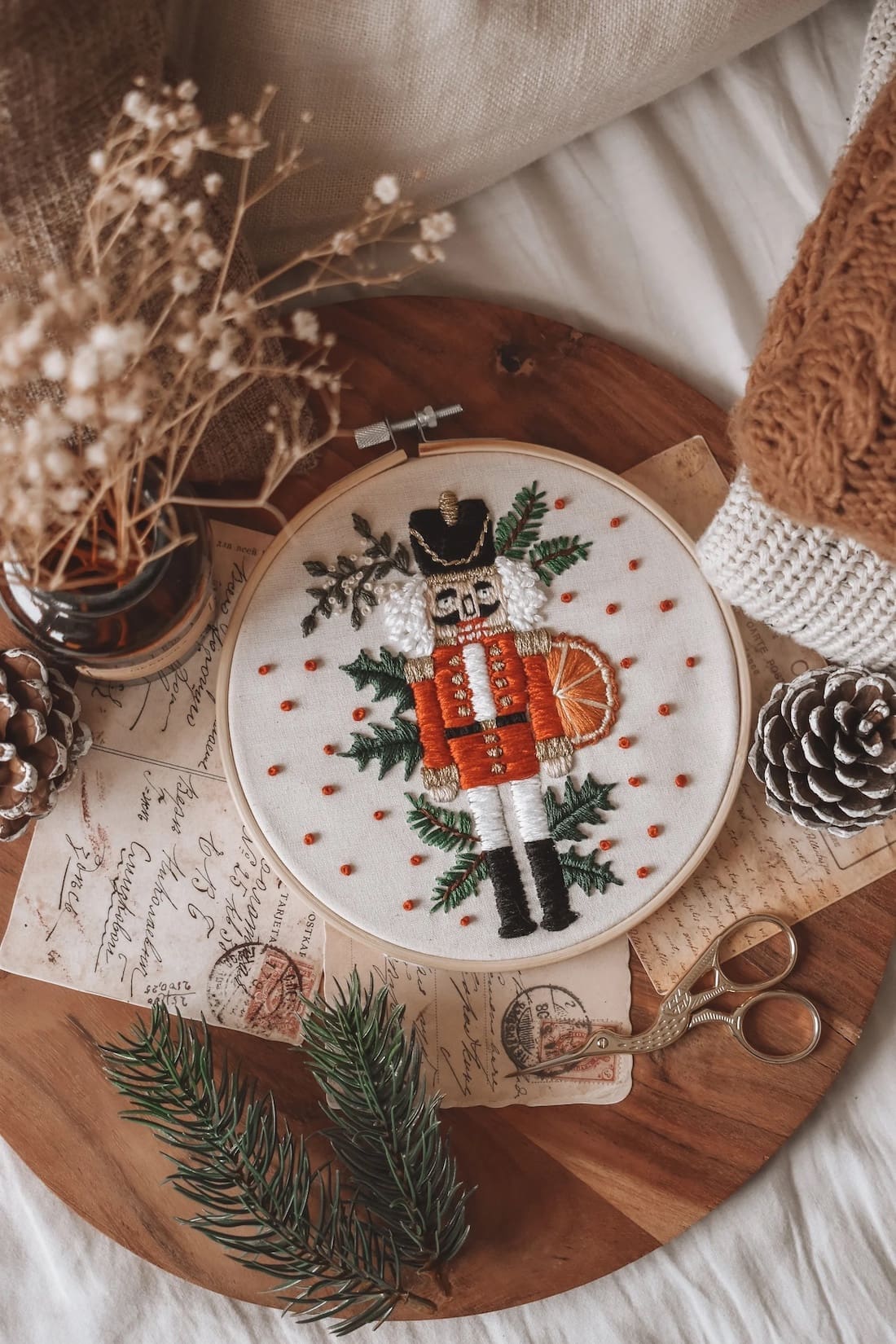 Disclaimer: This post was first published in November 2022 and continues to be updated. It contains some affiliate links. This means that when you click on a link and purchase something from that site, we may make a small commission at no extra cost to you.