It's hard to ignore the current Christmas trend that is dried oranges — or dried orange slices to be exact! I first stumbled upon this idea for gift wrapping and have since seen it used to make dried orange garlands (to decorate a mantel or Christmas tree), DIY Christmas ornaments (looks especially fab when combined with timber beads) and as you guys told me — to garnish cocktails!
I shared a reel on my Instagram account showing how easy it is to make your own and it's had tens of thousands of views. Loads of you have also tagged me in your dried orange making pics (which I LOVE) so I decided to share the tutorial on the blog as well.
Related article: 50 of the most beautiful Christmas gift wrapping ideas (with stacks of free printables!)
Related article: How to create a gorgeous grazing board
Items you will need:
Oranges (blood oranges look amazing if you can get your hands on any or other citrus fruits, like lemons, also work well)
Baking tray and baking paper
Sugar (you can use any kind, I used raw sugar which gave a crystallised effect)
Spices (I used cinnamon and a dash of nutmeg but ginger is also great)
Steps:
1. Cut an orange into the thinnest slices possible.
2. Place onto a baking tray lined with baking paper.
3. Sprinkle with sugar and spices (the combination of cinnamon and a dash of nutmeg was delish!).
4. Bake in the oven for 3 hours at 95 degrees.
5. Once cool, use as to decorate or eat as you like!
Have you been inspired to try this dried orange slice tutorial? If you do, I'd love you to tag me in your pics (find me at @stylecuratorau on all social platforms) or to email them through to hello@stylecurator.com.au!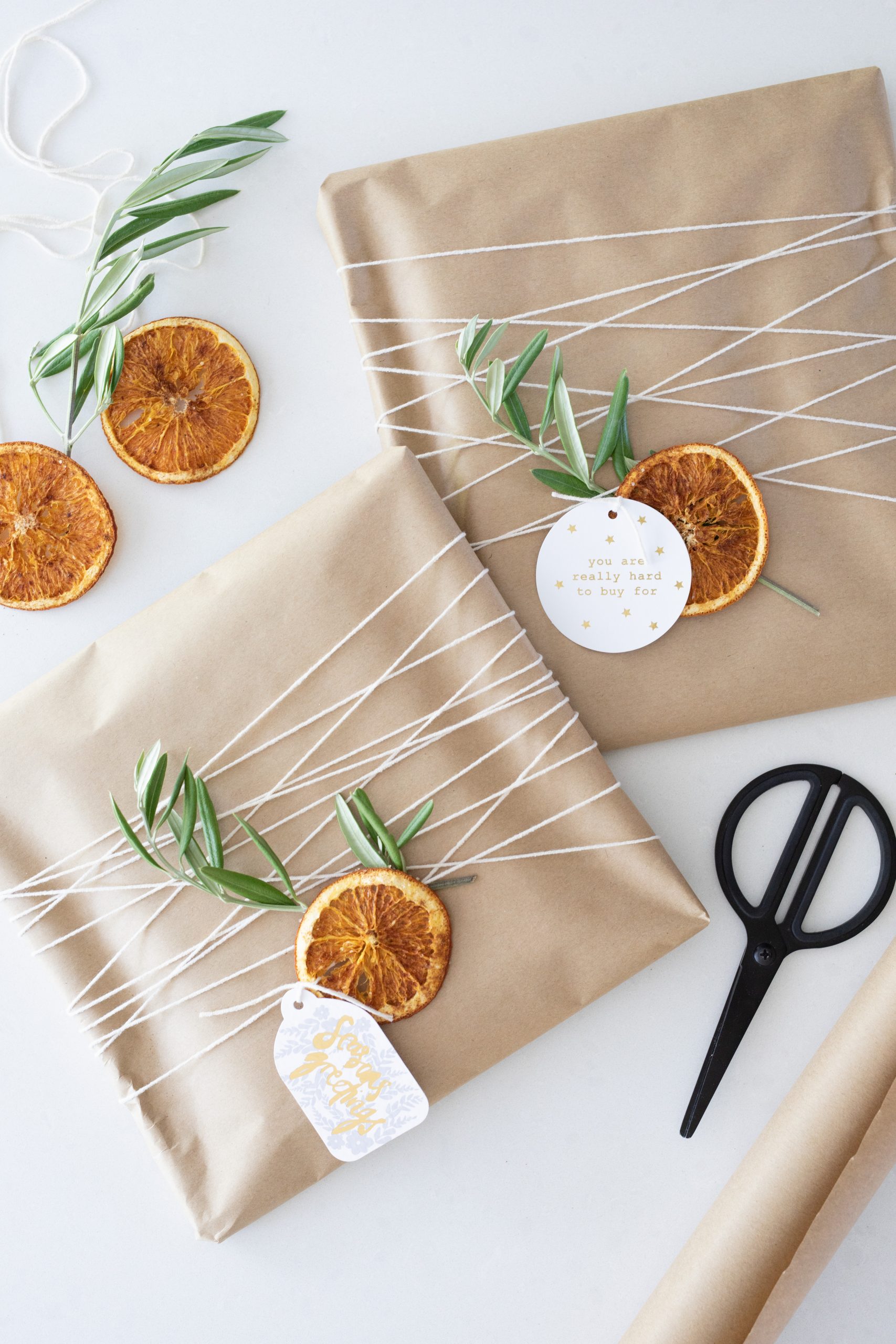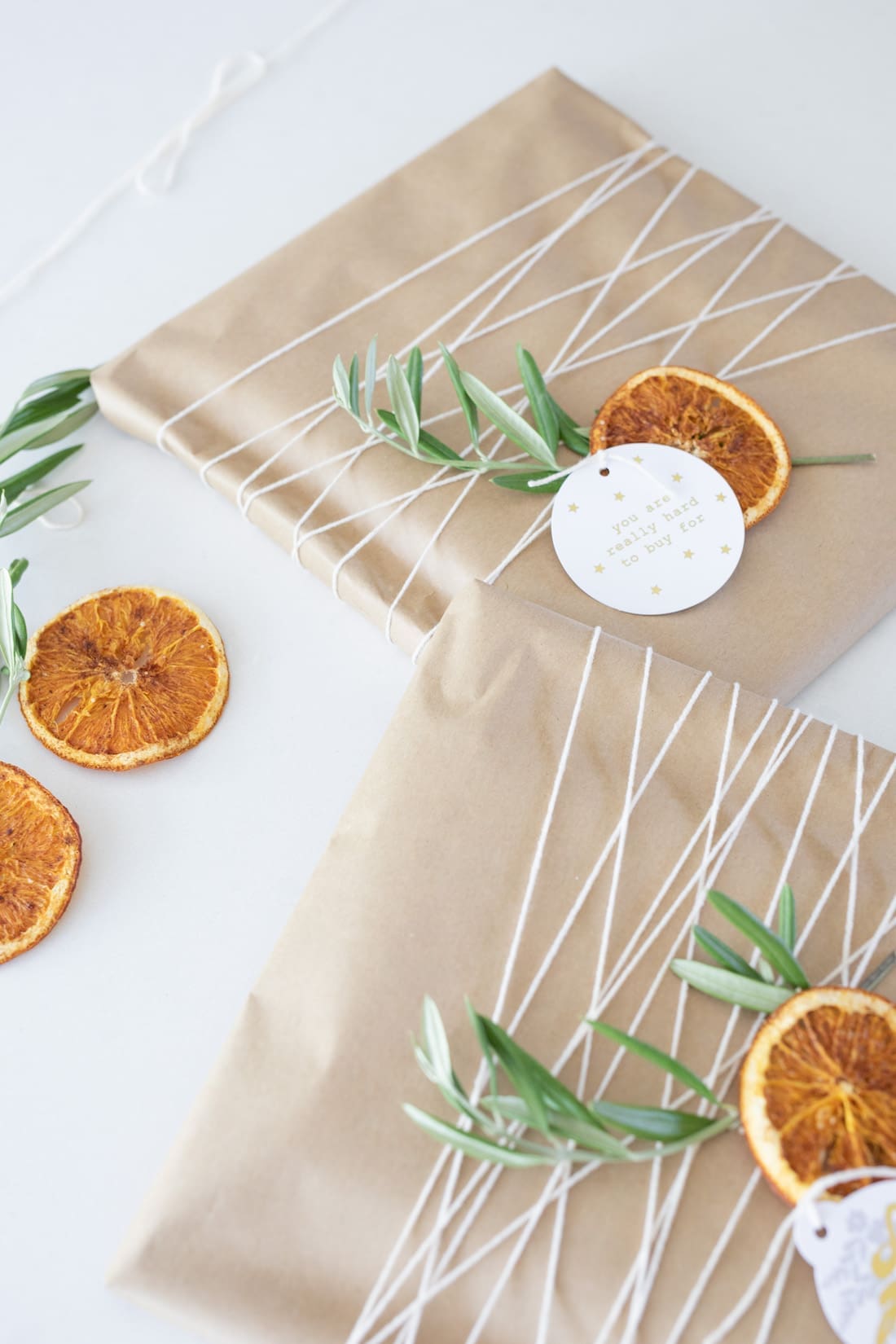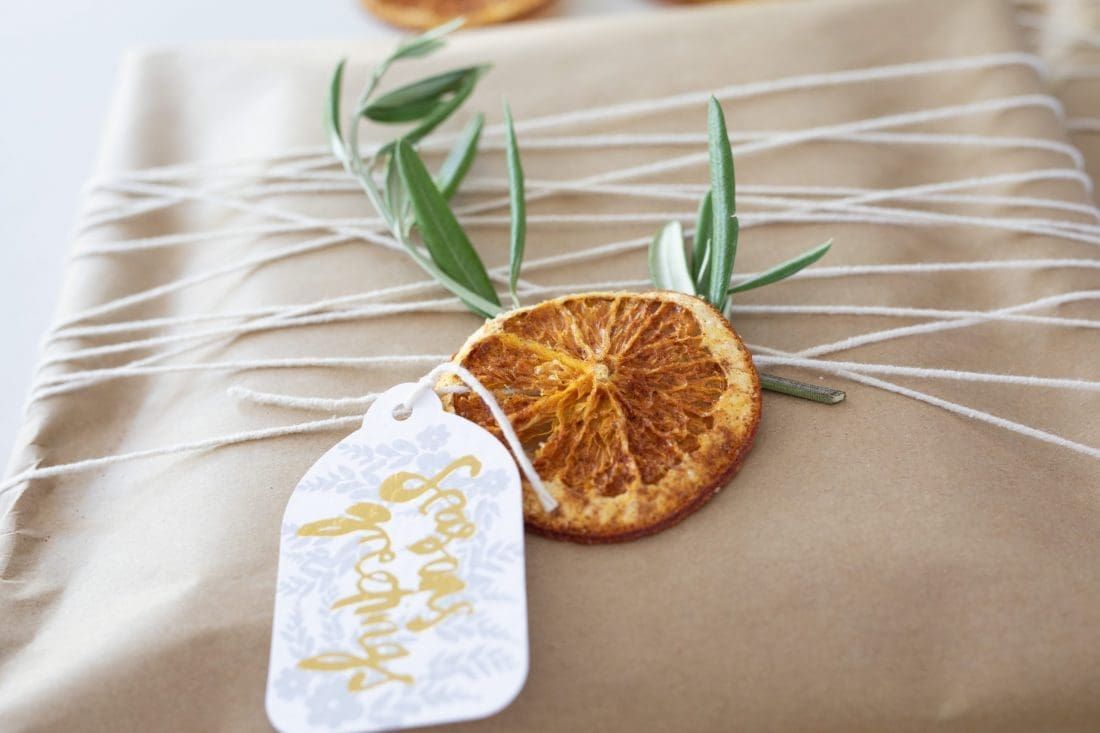 Reader DIYs
Chocolate dipped orange slices
If you want to get extra fancy, you can also half dip your dried orange slices into chocolate as Yvette from @yvettelwilson did when she followed the tutorial 😉 It makes me so happy when you put your own spin on our DIYs to make them your own!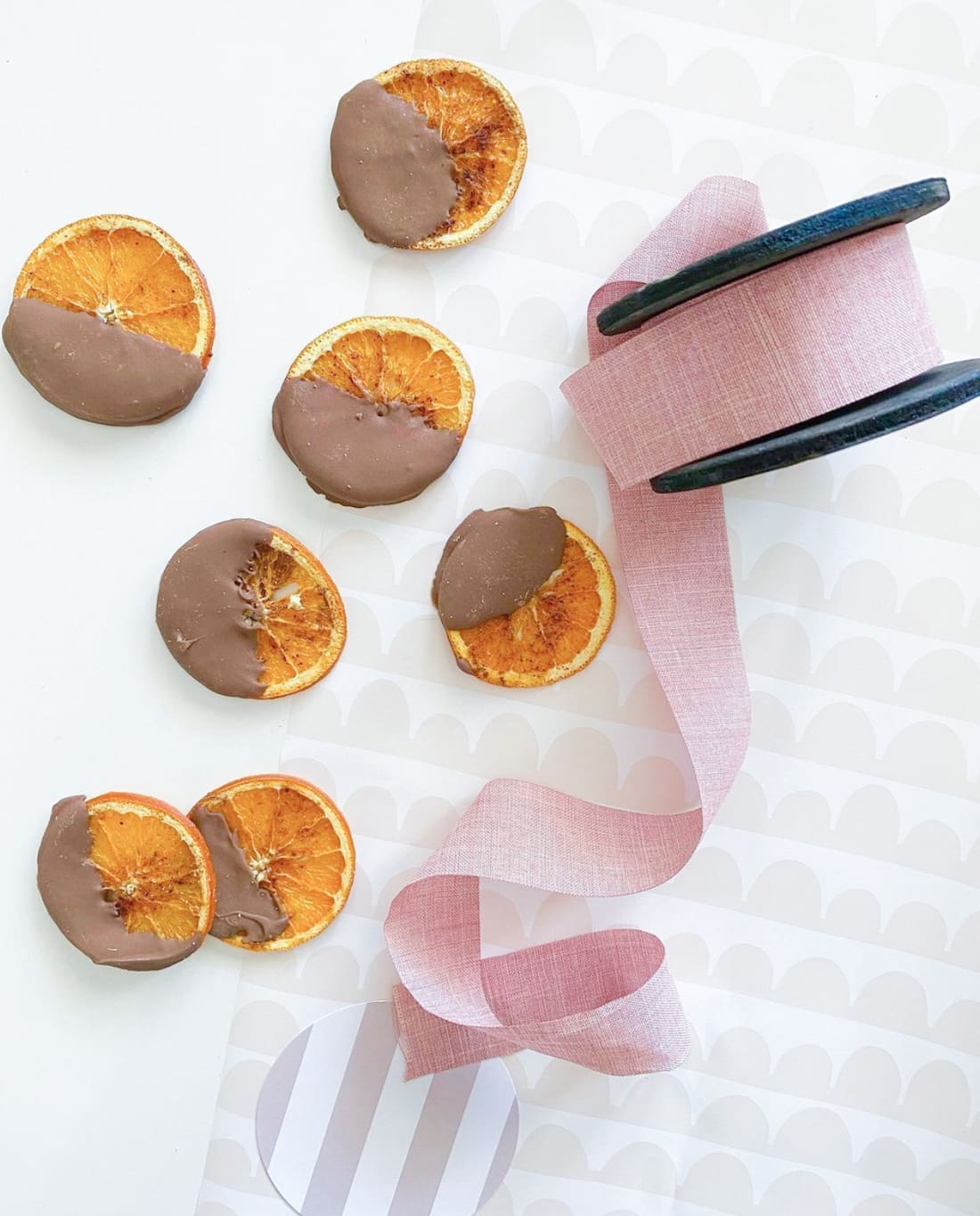 Dried orange slice garland
Cheyenne of The Little Flame Co also put her own spin on this tutorial, making a huge batch of dried oranges to create a garland to drape over her stunning fireplace.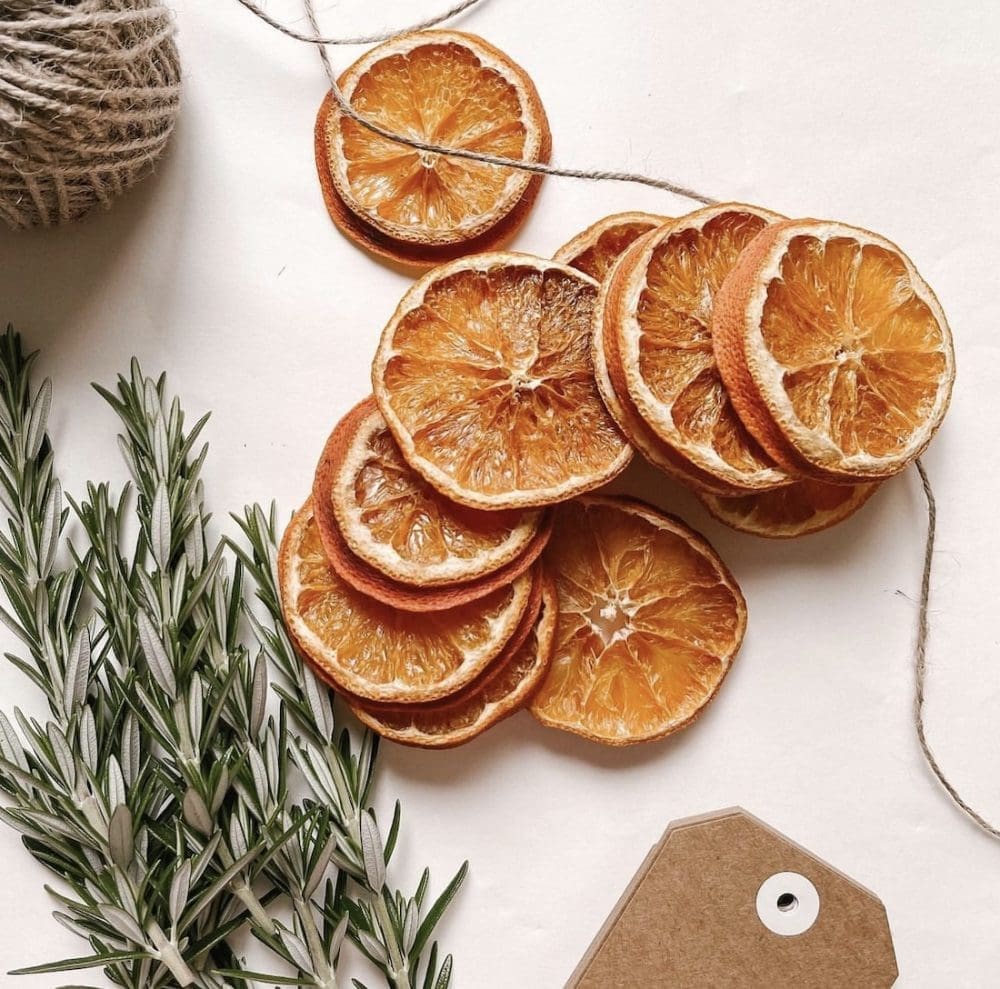 Dried citrus to garnish cocktails
Karen also followed this tutorial to make dehydrated lemon slices for her G&Ts! When stored in an airtight container, dried citrus fruit slices can last many weeks.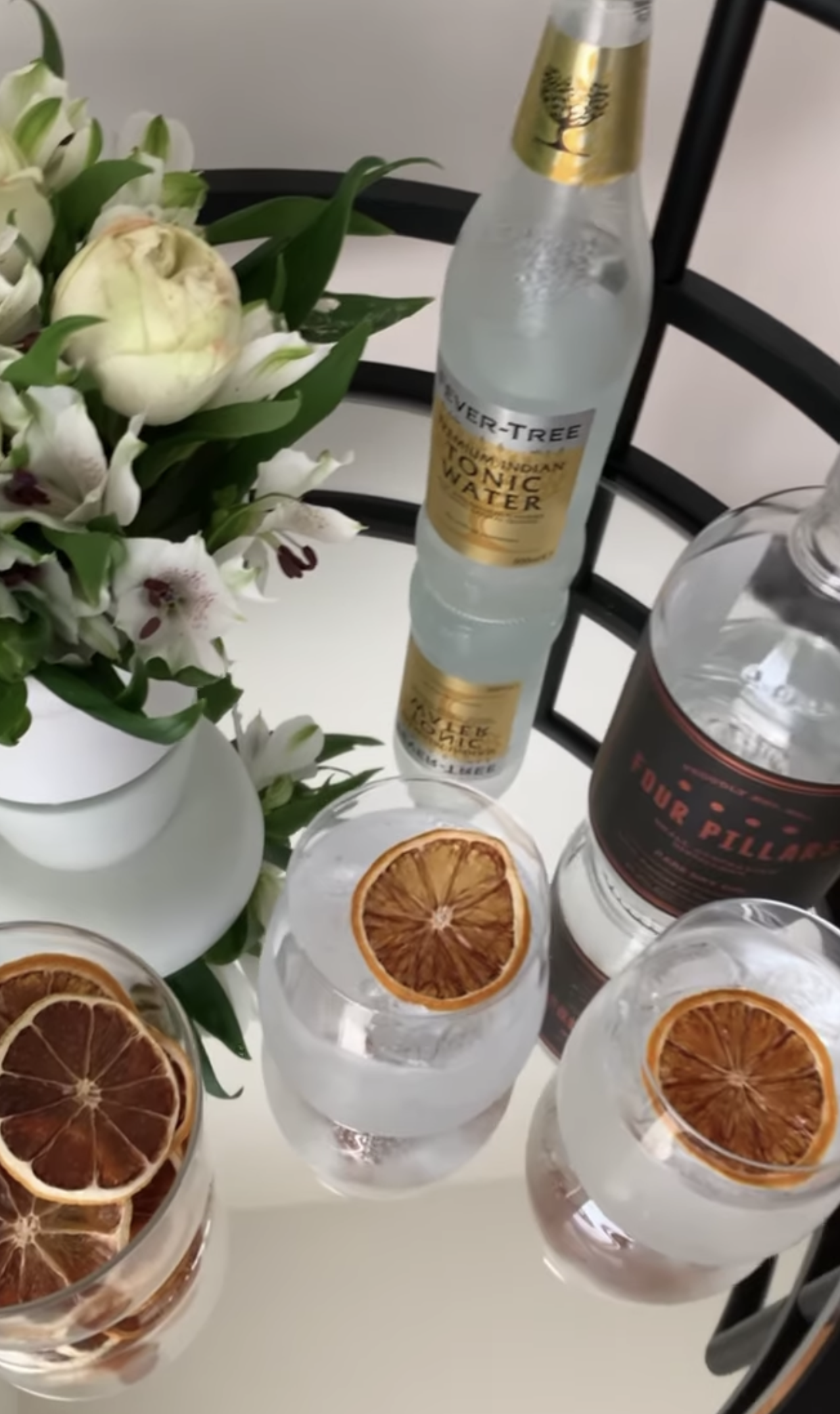 This article was first published in December 2020 and continues to be updated with latest information and images.