Supported by Canberra Outlet
It's the time of year to sprinkle festive cheer! Get creative and try one (or all!) of our DIY Christmas hacks to create a personalised home… and save some money along the way. So whether you're looking for ideas to decorate your Christmas tree, or create a more beautiful Christmas table on a budget, keep scrolling for our favourite DIY Christmas hacks thanks to Canberra Outlet.
Related article: Linen fabric gift wrap: Using the Bojagi technique and hammering flowers to create natural dye print
Related article: Christmas gift guide for the whole family
1. Make your own oversized paper bag snowflakes and stars
You may have stumbled across this fabulous hack on social media… Plenty of people are creating these oversized snowflakes and stars using nothing more than humble paper bags, scissors and glue. And given you can buy a 100 pack of paper bags for just a couple of dollars, this is one of the most affordable and high-impact DIY Christmas decorating ideas you can do.
Because we love this idea so much, we've created a step-by-step paper star tutorial that you can follow here.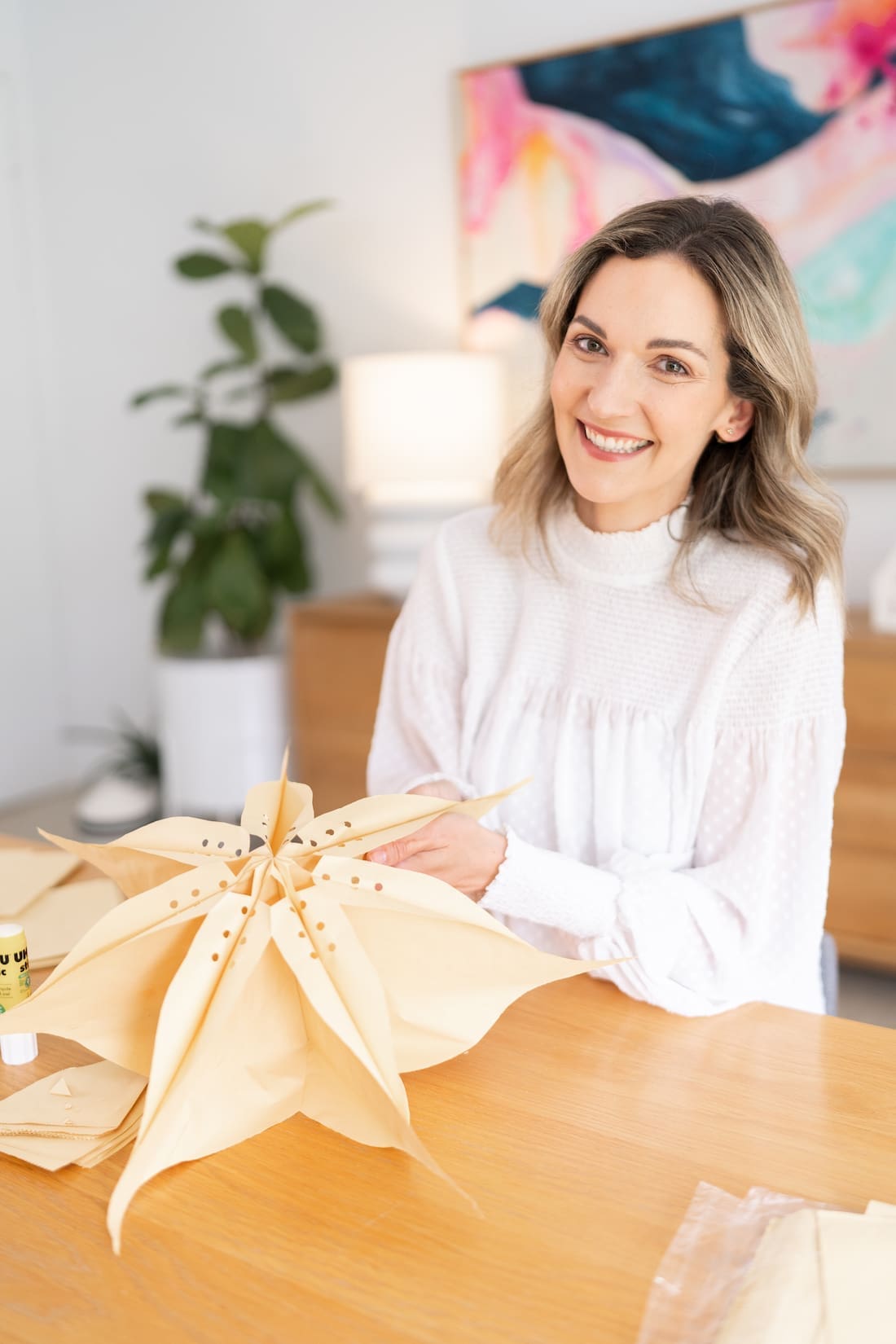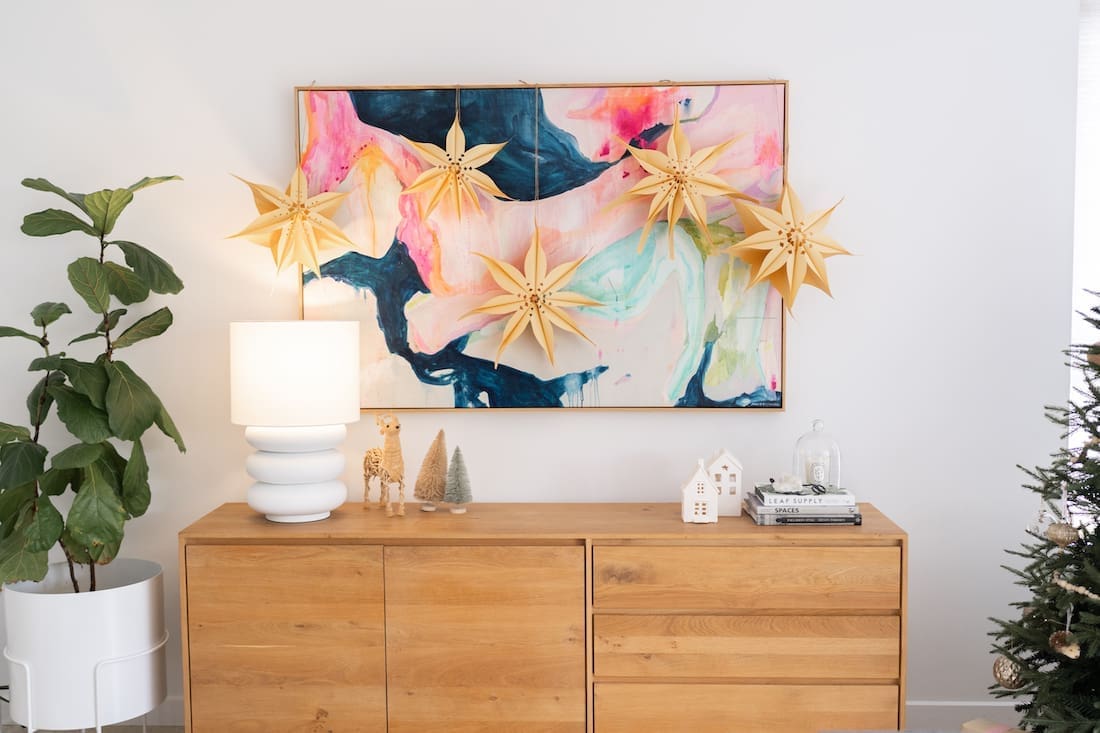 2. Hack your own napkin rings
While you've got the scissors and glue out, here's another inexpensive Christmas hack that's sure to elevate your Christmas table — DIY napkin rings. For this hack, all you need is a few toilet paper rolls, a ribbon of your choice (we loved this pale red ribbon from Provincial), glue and any embellishments you may want to add.
Simply cut your toilet paper roll into 3cm strips, wrap in ribbon and secure with glue. To hide the edge, you may like to add a small roll of ribbon as we did or use an embellishment. Lincraft is brimming with different trims, small ornaments or pompoms that would also look great.
Tip: secure the ribbon with a peg until it dries. Use as little glue as possible for a neat finish.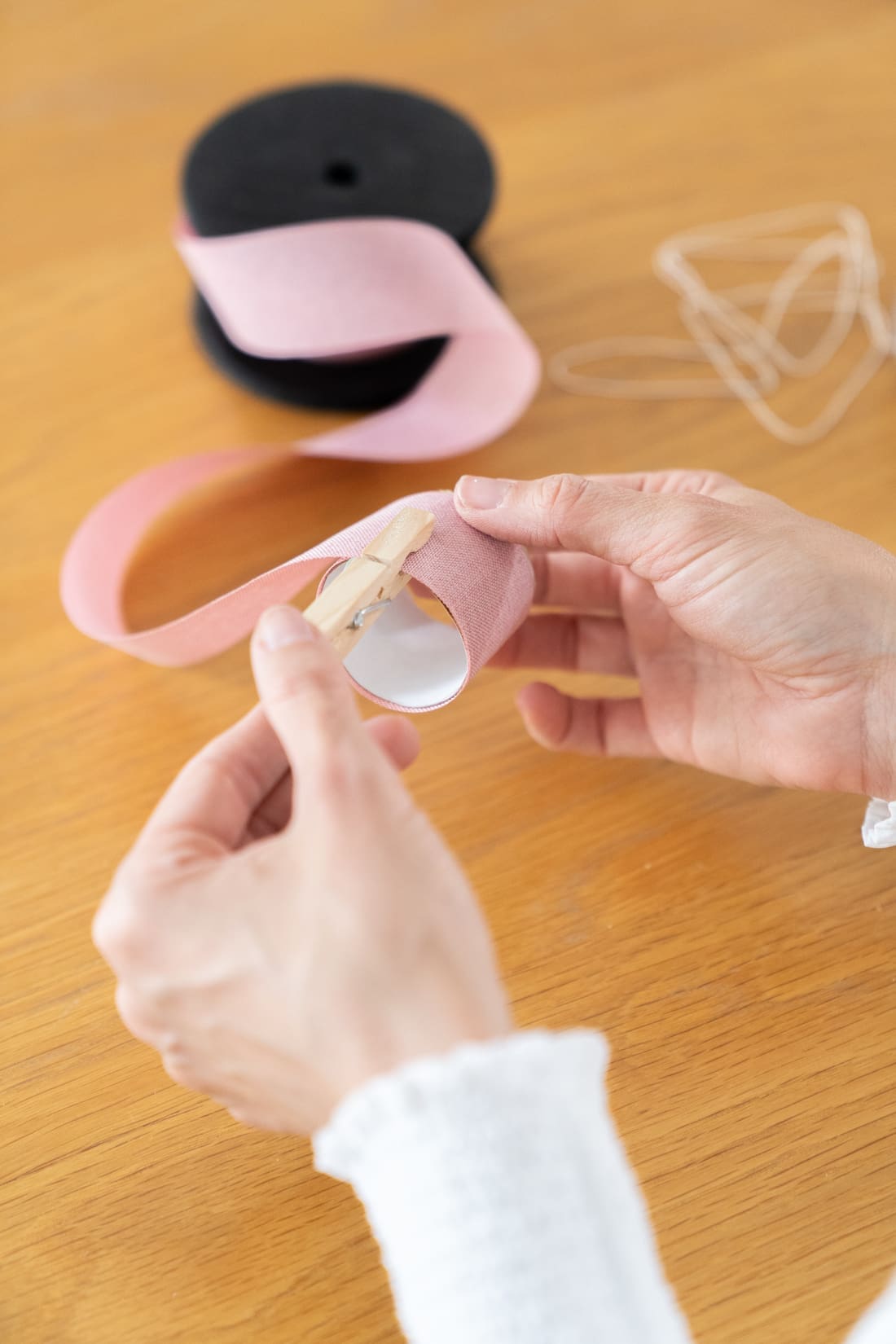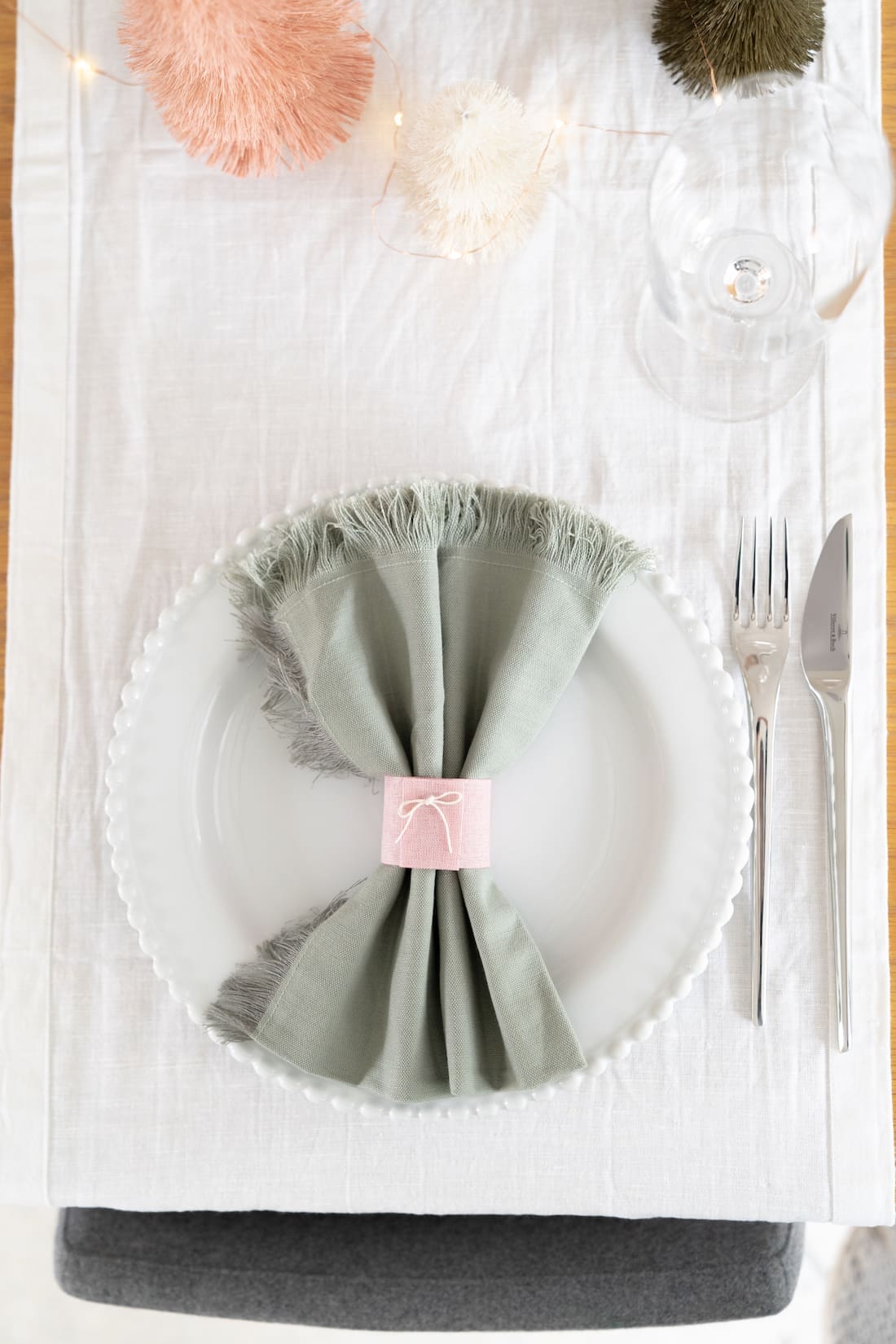 3. Create a snow-inspired Christmas scene in a vase
Sure, it may not snow at Christmas time in Australia but if you want to bring a bit of that White Christmas magic into your home, this DIY is for you!
Follow these steps to make your own snow-inspired Christmas scene in a vase:
pick up a large clear vase. Ours is from Adairs but you can find plenty of great options at Freedom and TK Maxx, too
fill the base with salt. Iodised cooking salt is the most affordable, while Epsom salts create more of a snowflake effect
build up your Christmas scene using bottle brush trees, ornaments, or other Christmas décor. We bought these trees from Bed Bath N' Table and love the twist on a traditional colour scheme
finish by adding a little twinkle using fairy lights.
Tip: while you can buy fake snow in stores, we much prefer the look of salt. It also creates less waste as you can reuse the salt in DIY natural cleaning products. Best of all, you can also sprinkle a few drops of your favourite essential oil into the salt. So your Christmas scene doesn't just look pretty, it can smell fabulous too!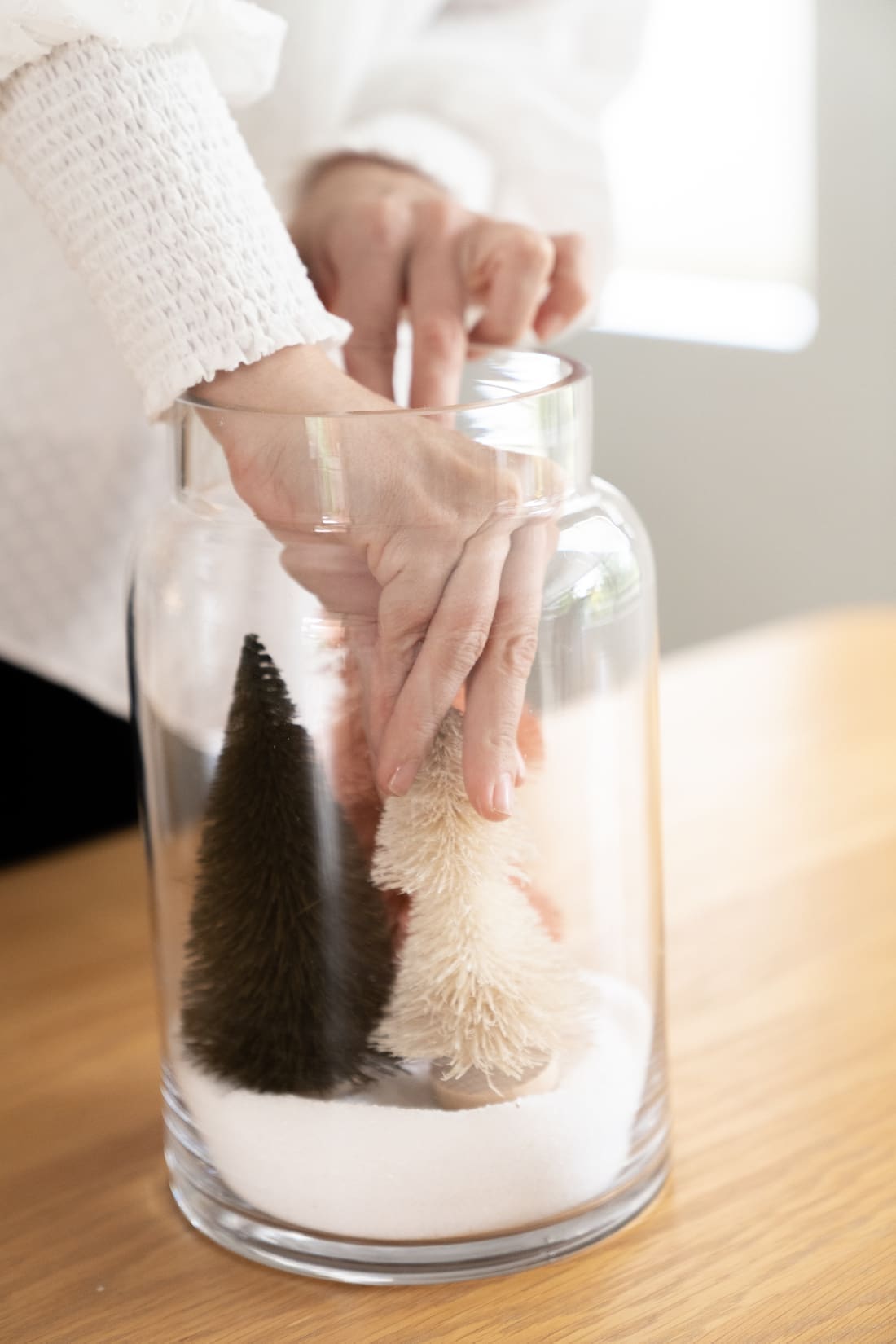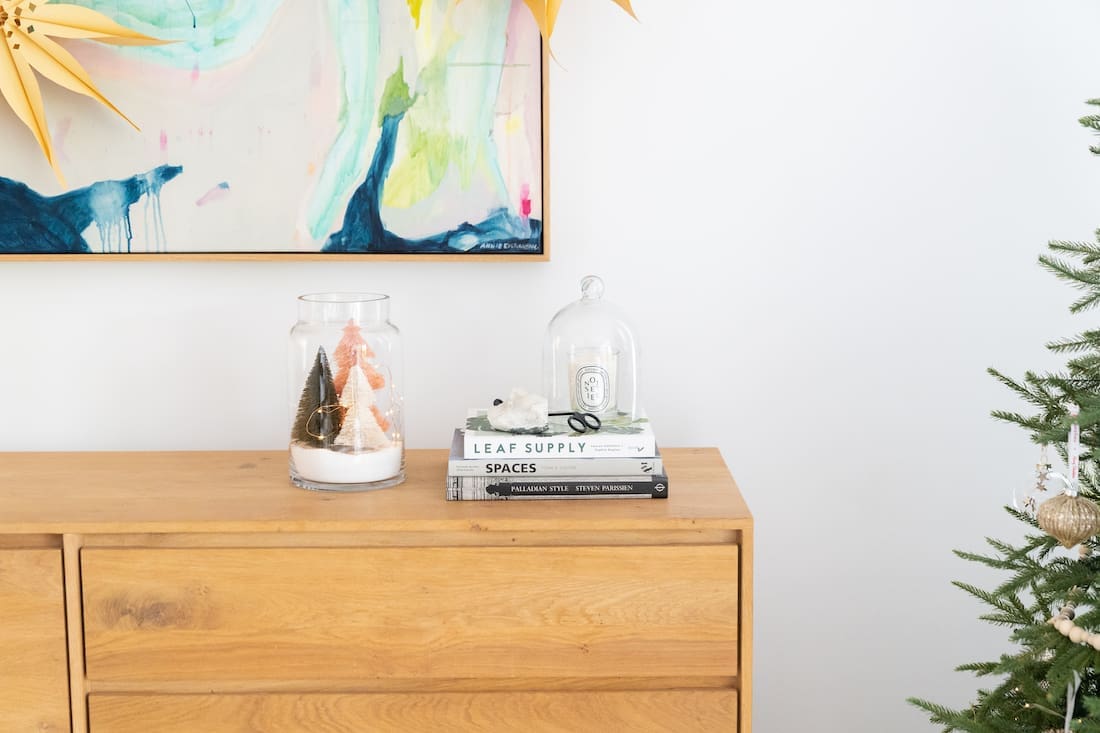 4. Create your own Christmas ornaments
There's no limit to what kind of DIY Christmas ornaments you can create using these clear baubles from Lincraft. You can fill them, paint them, or embellish them with just about anything!
This year, we made a minimalist nature-inspired version by filing with dried flowers and creating a timber bead garland to hang them.
We also love the idea of using the Cricut machine (available from JB Hi-Fi) to create custom name baubles using vinyl. And you may have seen the photo-filled version we created a couple of years ago.
Like we said, the options are endless so why not allow yourself the time to get creative and have some crafting fun!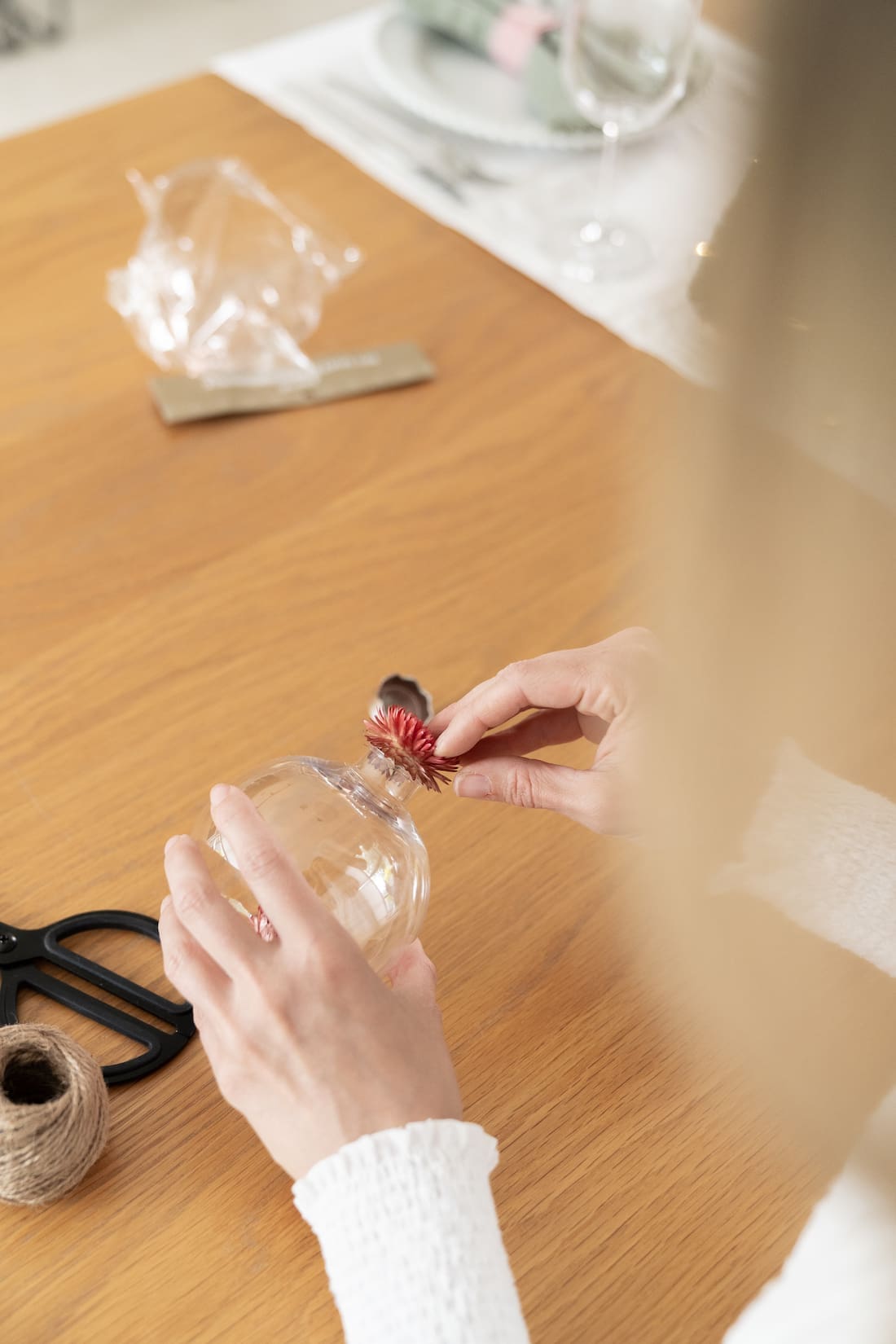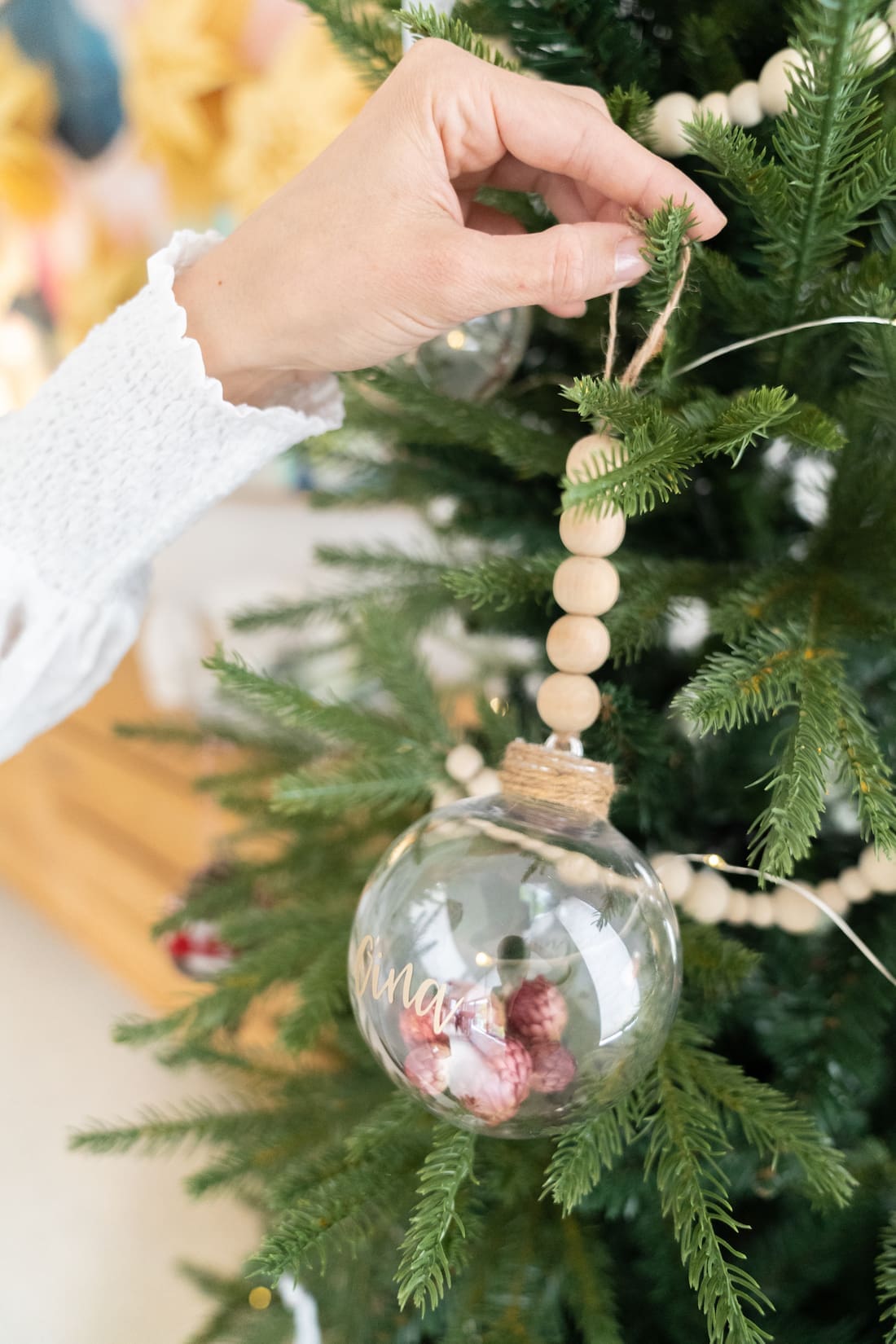 5. Make it smell like Christmas with a DIY stovetop simmer fragrance kit
Because so much of how we experience a space comes from our sense of smell, this final hack will have your home smelling of Christmas!
Our DIY Christmas stovetop simmer kit ingredients:
Other ingredients you may like to try are:
fresh ginger root (spicy)
lemon zest
anise
vanilla pods (sweet)
cedarwood (woodsy)
dried cranberries.
Whatever combination of ingredients you try, store them in an airtight canister (ours is from Provincial).
To use, simply add to a pot of boiling water and allow to simmer. It will fill your home with a beautiful aroma and also help set the scene for cosy seasonal entertaining.
This DIY stovetop simmer kit also makes a fabulous gift idea, especially for teachers and neighbours.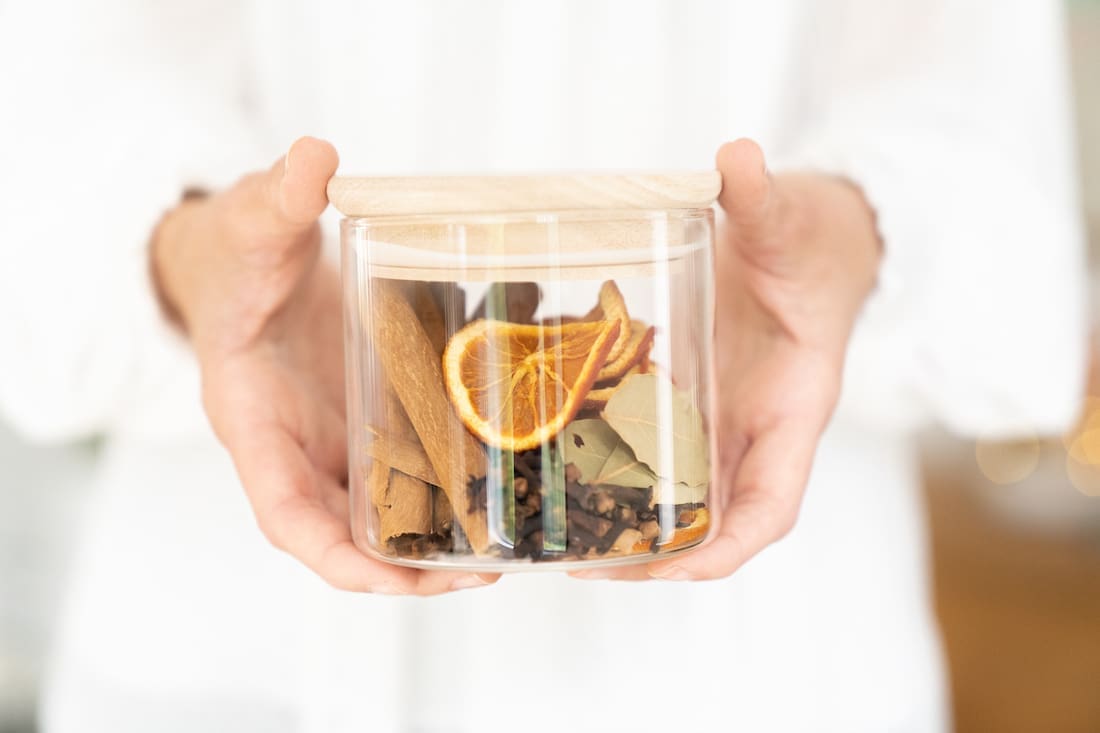 Which one of these DIY Christmas hacks to decorate your home is your favourite? We'd love to see photos of any you create! Simply tag us when you share an image on social media or email your pics in.