We're a huge fan of still life artwork… and when the subject is as delicious as Marissa Lico's memories of Italian food and culture, we love it all the more! We were delighted to chat with Marissa, the talent behind The Art Edit, about her inspiration and journey as an artist.
However, this article comes with a trigger warning! You may have unbearable Italian food cravings after reading — buon appetito 😉
Related article: Art with those European summer vibes: Discovering BG Studio
Related article: Blakely Made — bringing us culture and beauty through art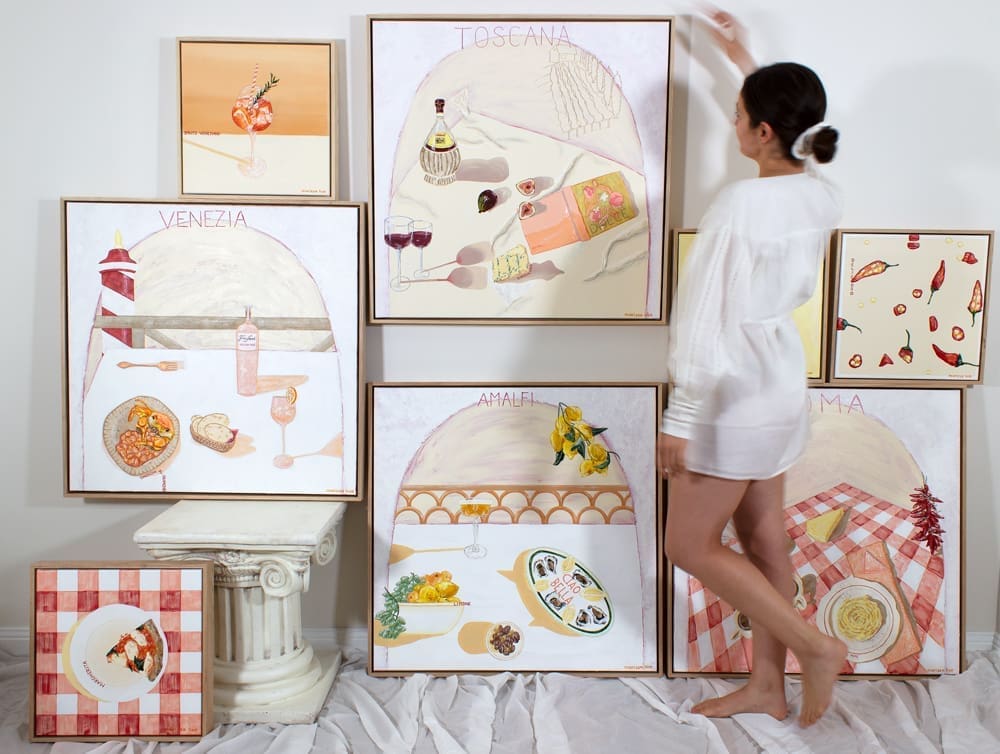 Marissa Lico from The Art Edit paints beautiful works of art, heavily influenced by her Italian heritage.
"My mission is to provide collectors with a little slice of Italy in an authentic, relatable artwork," Marissa tell us.
"I connect in every sense to my Italian heritage, particularly family gatherings which centre around food and associated traditions.
"Through painting, I traverse authentic Italian cuisine experiences from my childhood, home cooking and trips throughout Italy. My hope is that they invite the viewer to resonate with emotion and reminisce."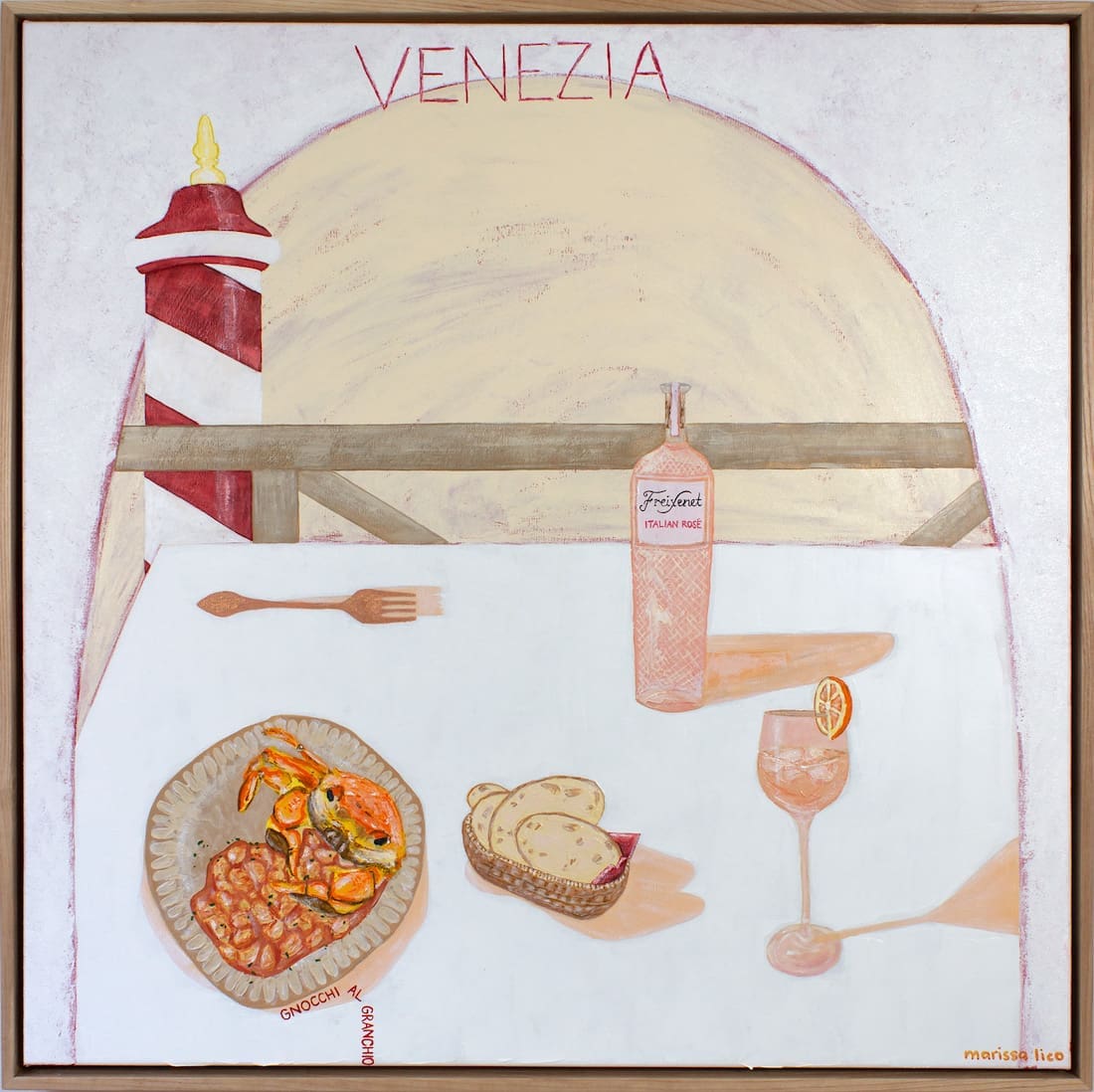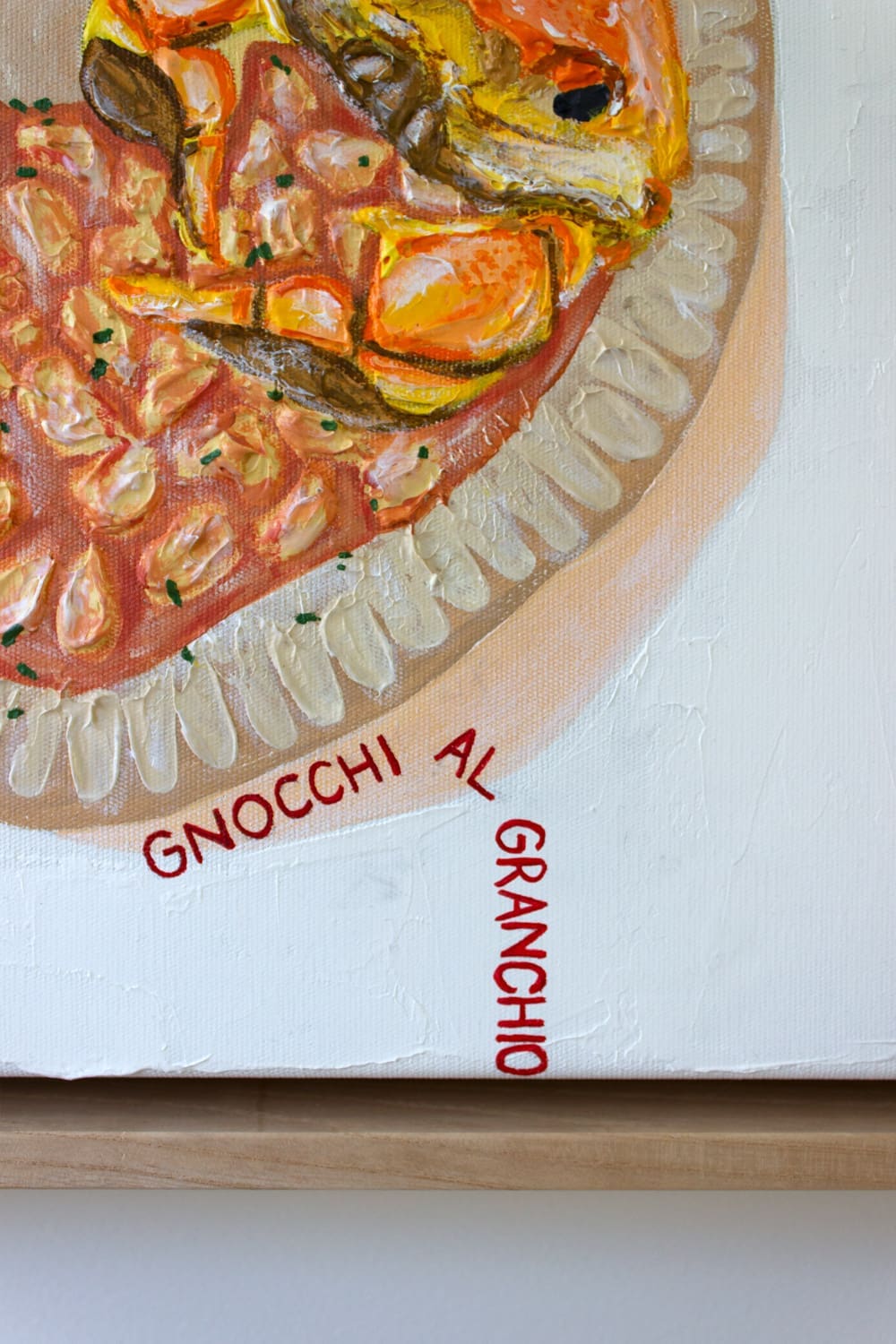 An art lover at heart, Marissa was inspired to travel down the art path thanks to her passion for food and family.
"Growing up, I was always into art. I have moved towns and cities quite a lot, and being immersed in various cultures has most definitely inspired my expressiveness through art.
"In high school, I was thrilled to discover that you could study just art at university! And what a time it was! I would do it all over again if I could," Marissa says with a smile.
"Over the past year my inspiration has evolved. Every day I am surrounded by home cooking, delicious memories from Italy and my childhood.
"My lightbulb moment came from these simple yet cherished inspirations. I just thought, "Why am I not tapping into this?!" and it all unfolded from there.
"Speaking to my Nonni in Italian and spending time with my Famiglia around food at the table conjures up many of my painting ideas."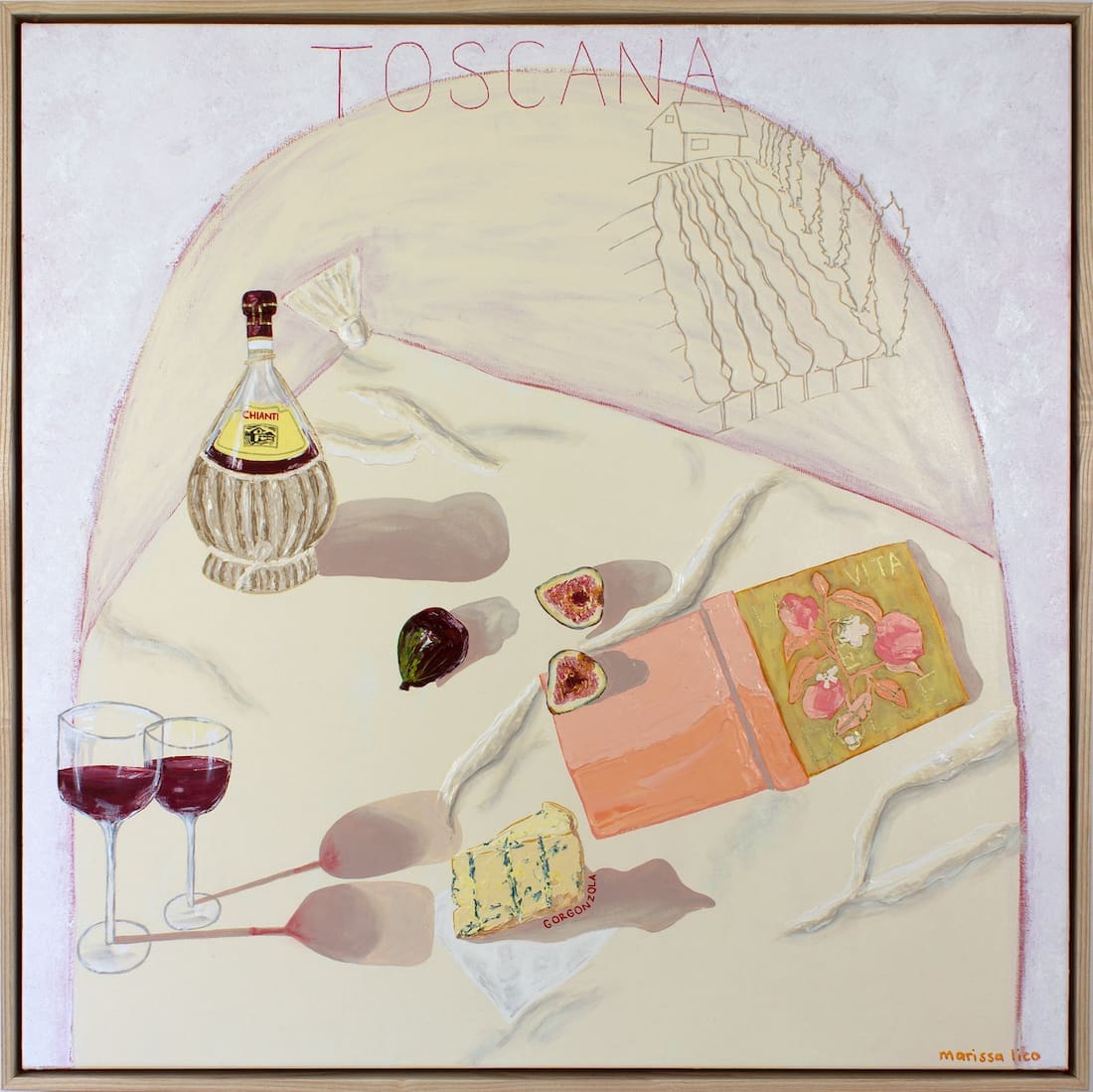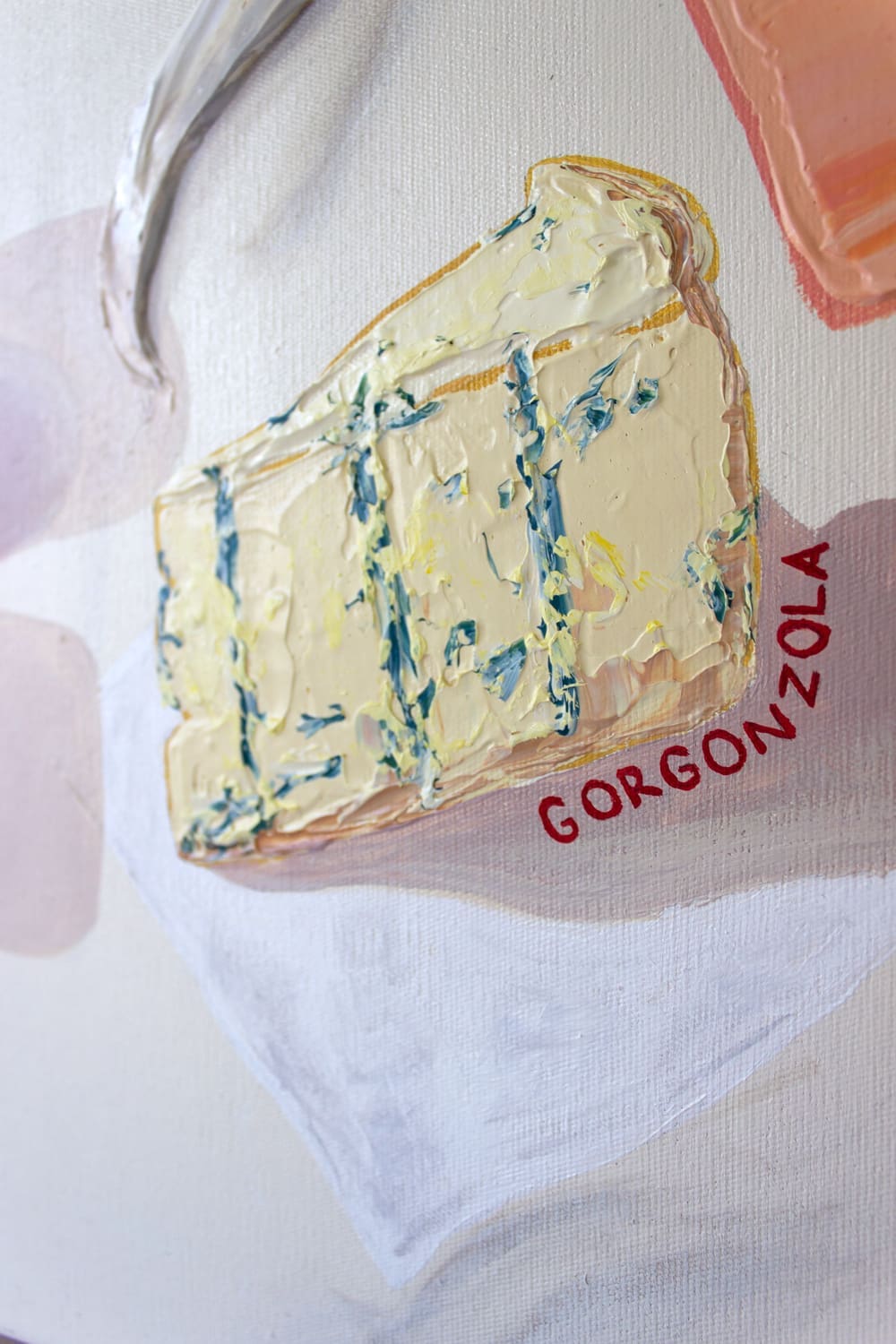 The latest collection from The Art Edit is a food-lovers paradise.
"'Vacanza' is purely a European summer vacation dream. For those of us in Australia, unless you're up north, we're surrounded by frosts and cold winter days," says Marissa.
"The whole experience of summer makes me happy and I wanted to take everyone with me on an Italian holiday. Four of my favourite destinations (so far) feature in this collection. They include signature cuisines of those regions.
"In all 8 works, you are invited to picture a vacay, the Italian way. Over time I've experimented and developed my skills in different styles of painting, and still to this day I enjoy practicing various methods and techniques of each.
"Watercolouring food and beverages on a miniature scale is delightful! Currently I am feeling challenged enough with acrylic impasto and layering textures in still lifes, particularly tablescapes.
"I'm always learning and progressing. I love that about being an artist."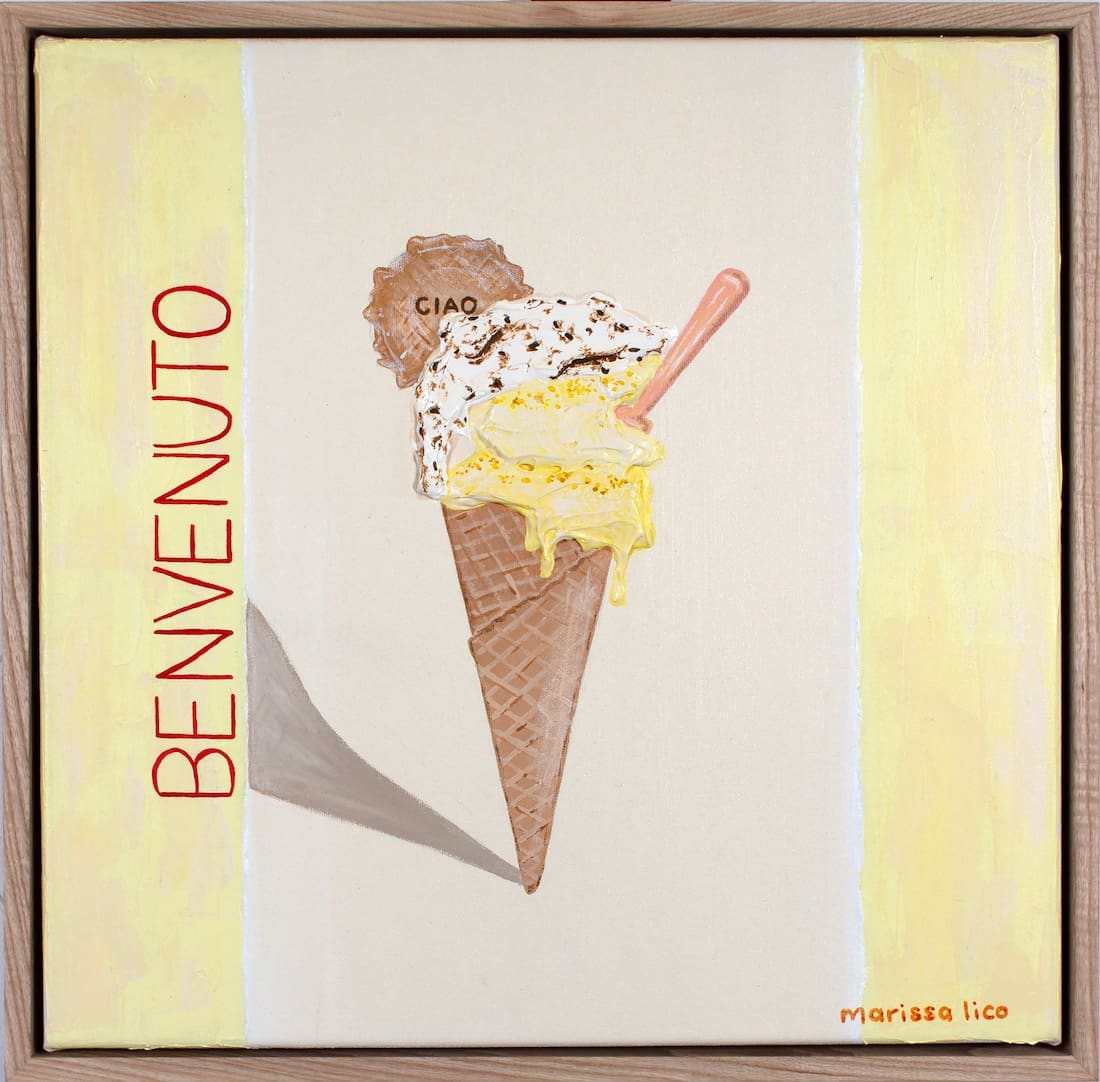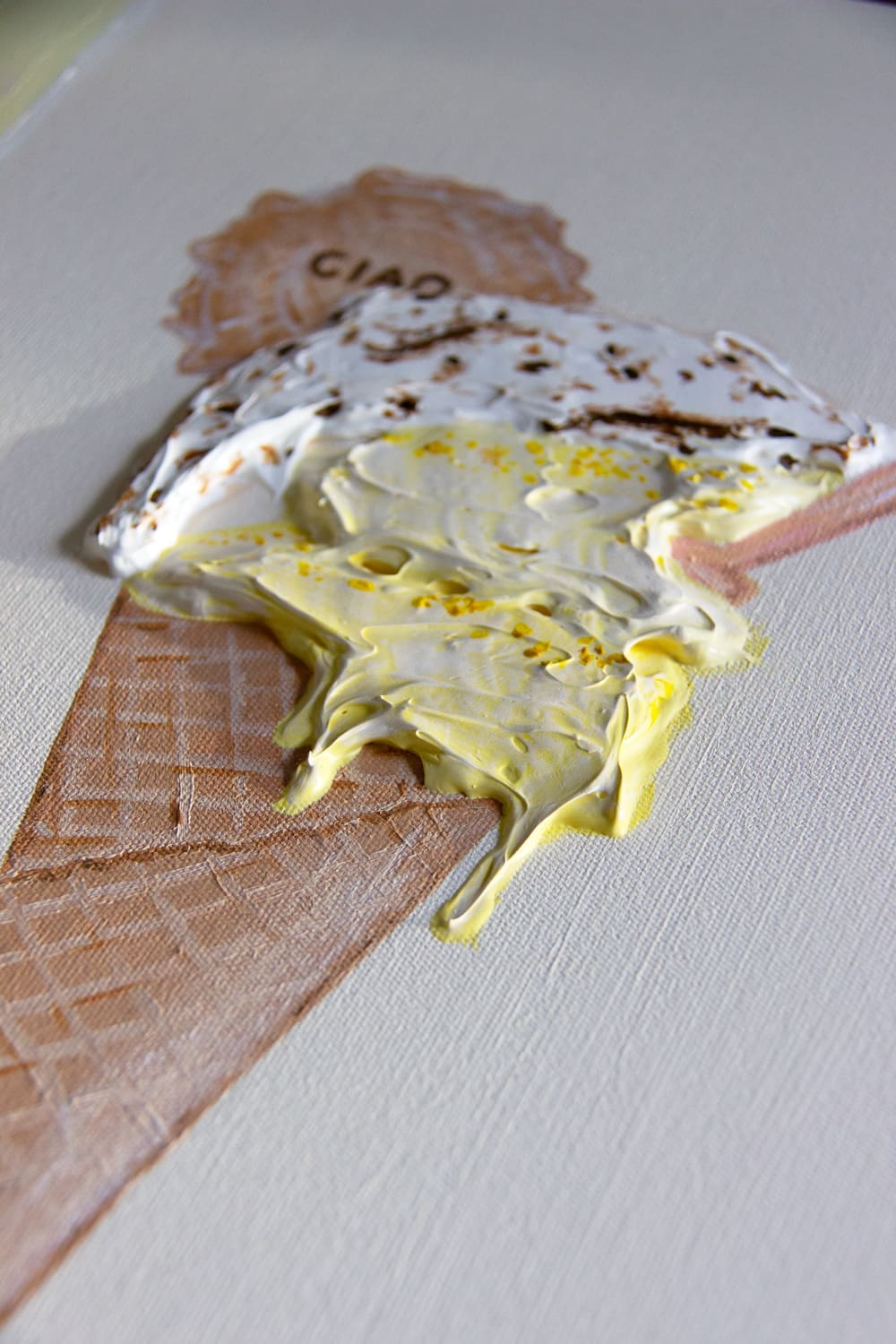 Marissa's creative process is all about her feelings in the moment and most importantly, capturing a sense of fun.
"I generally go with what I am genuinely feeling at the time. I've found I can't force myself to do something I'm not fully present in," Marissa explains.
"Some days I'll cook up a storm and construct my own still life photography. I'll then use my images or foods to create observational drawings. Sketching is the most calming and grounding exercise for me.
"Other days, I'll take time to reflect and reminisce, read an Italian magazine or recipe book. This leads to the development of deeper concepts for my artworks and collections.
"Painting is the obvious part, where experimentation, and the use of several tools on the canvas' take place. Playing with perspective, layering and texture are a key focus of mine.
"I also like to photograph my own works, have 'shoot' days and organise all the props and ideas for capturing unique images. I love to have fun with my art!"
We loved taking this virtual Italian artistic foodie holiday with Marissa, the talent behind The Art Edit. Be sure to see what exciting things she's up to next by following her on Instagram, or taking a look at her website.