The beautiful paintings from Blakely Made have the uncanny ability to make you feel like you're on holidays in some exotic location, thousands of miles away.
Delicate brushstrokes and intricate details create these beautiful works of art, and we were thrilled to (virtually) sit down with Blakely to hear her story.
Related article: A chat with contemporary artist Kiasmin whose works are all about nature and dreamy colour palettes
Related article: Art to celebrate the human form: Abstract artist Kate Florence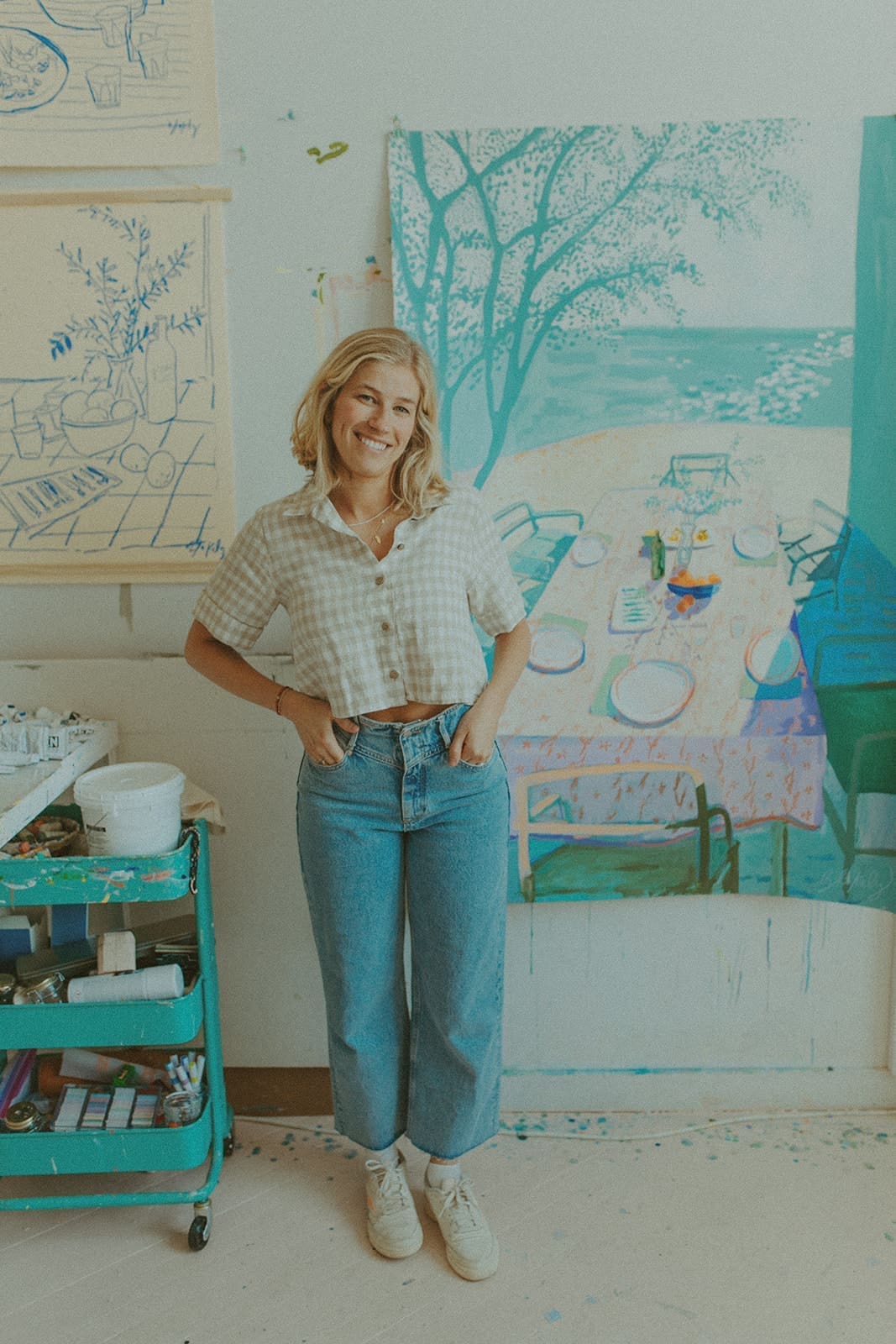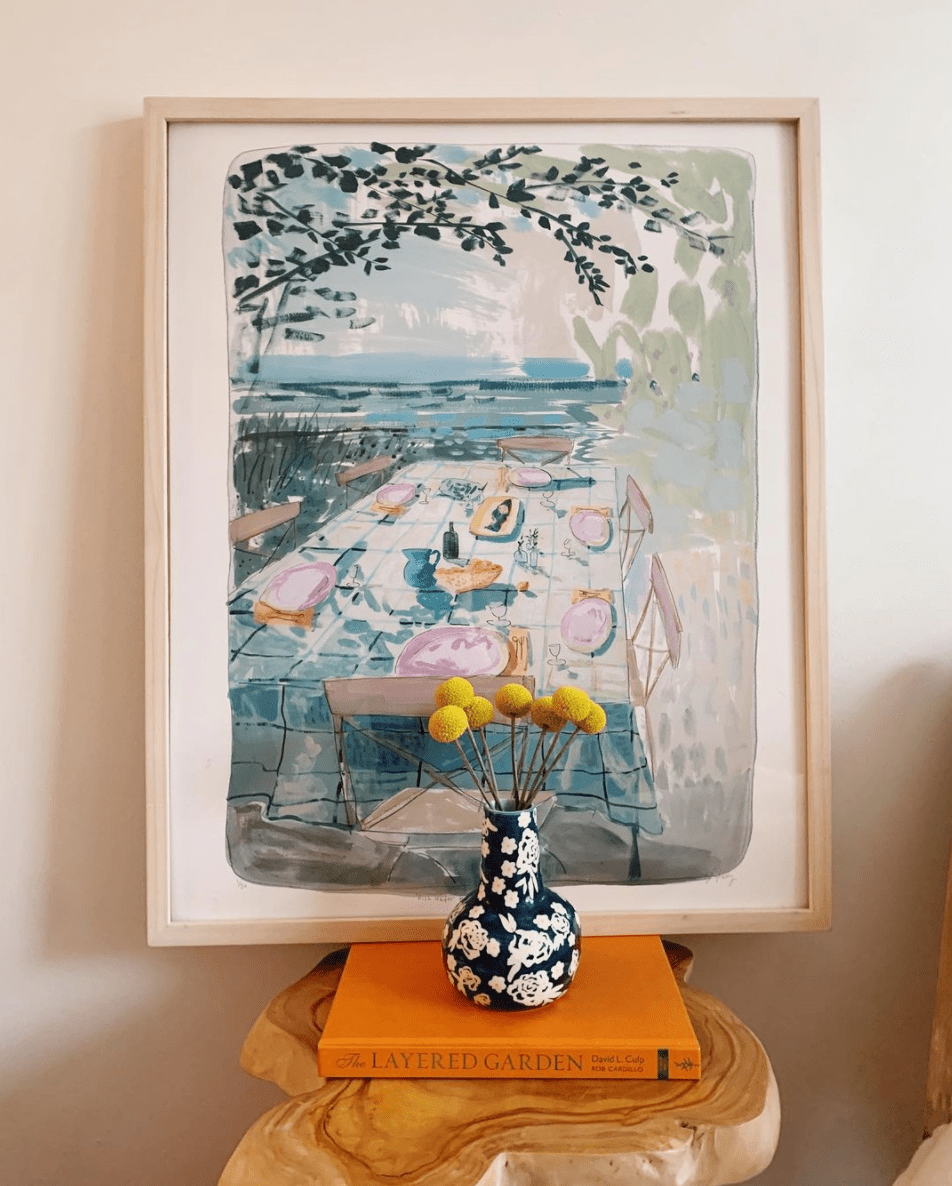 Blakely Little is the creative soul behind Blakely Made.
"I'm an artist based in Charleston, South Carolina in the USA. It's an historic city that runs straight into the Atlantic Ocean so we love being by the water. I live here with my husband Curtis, and our golden retriever, Posie," smiles Blakely.
"I spend my weeks in the studio, playing with acrylic paint, pencils and wax pastels. We spend our weekends on the water. Fishing, beaching, boating, or sailing… we always have our toes in the sea.
"Creating art has always been a part of me. Growing up, I was always playing with different materials, like clay, wood and eventually, paint. In college, I studied Arts Management and Studio Art and was lucky enough to spend a semester abroad in Florence, Italy.
"My painting professor in Florence instilled a confidence in me and my work that I'd never felt before. It inspired me to chase my dream of becoming a full-time artist."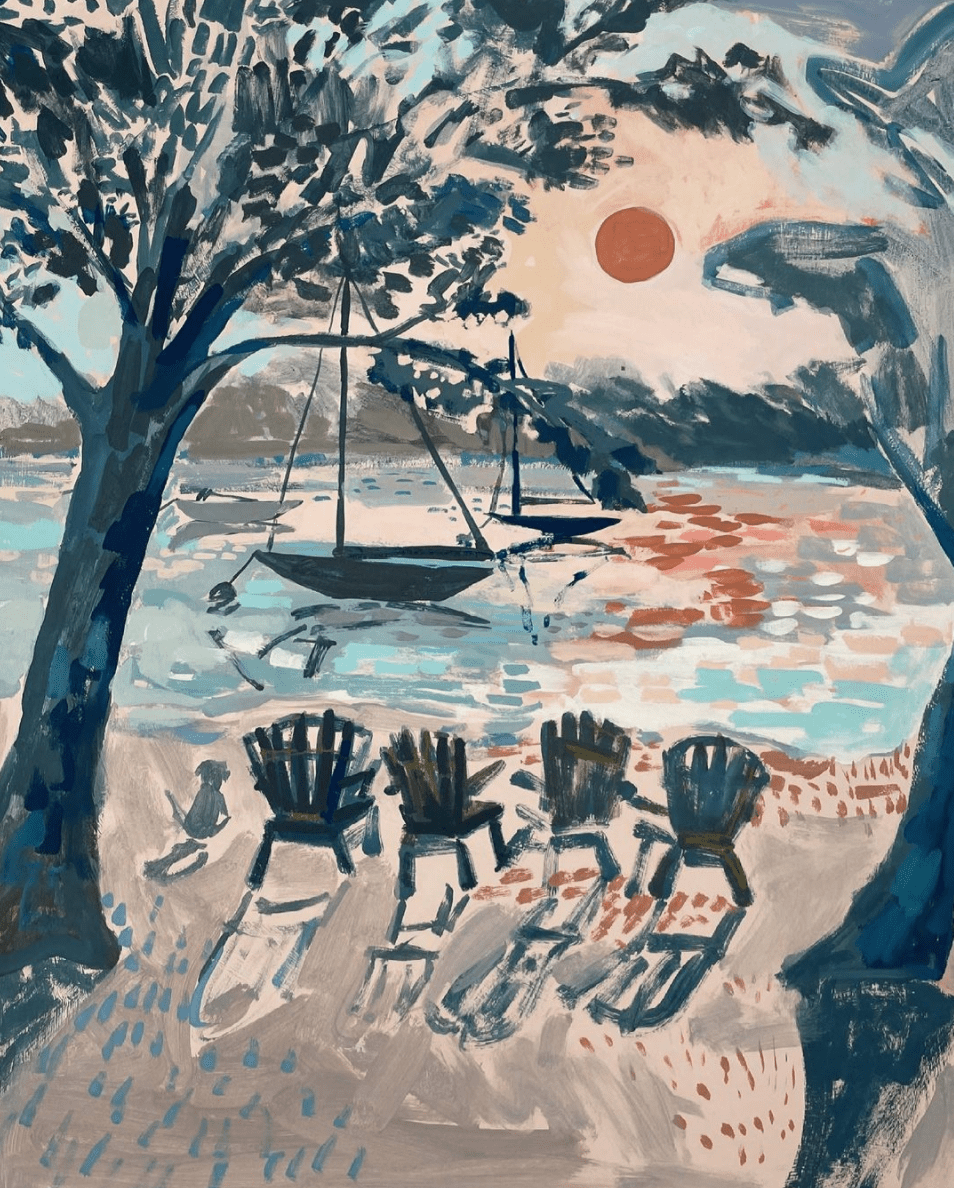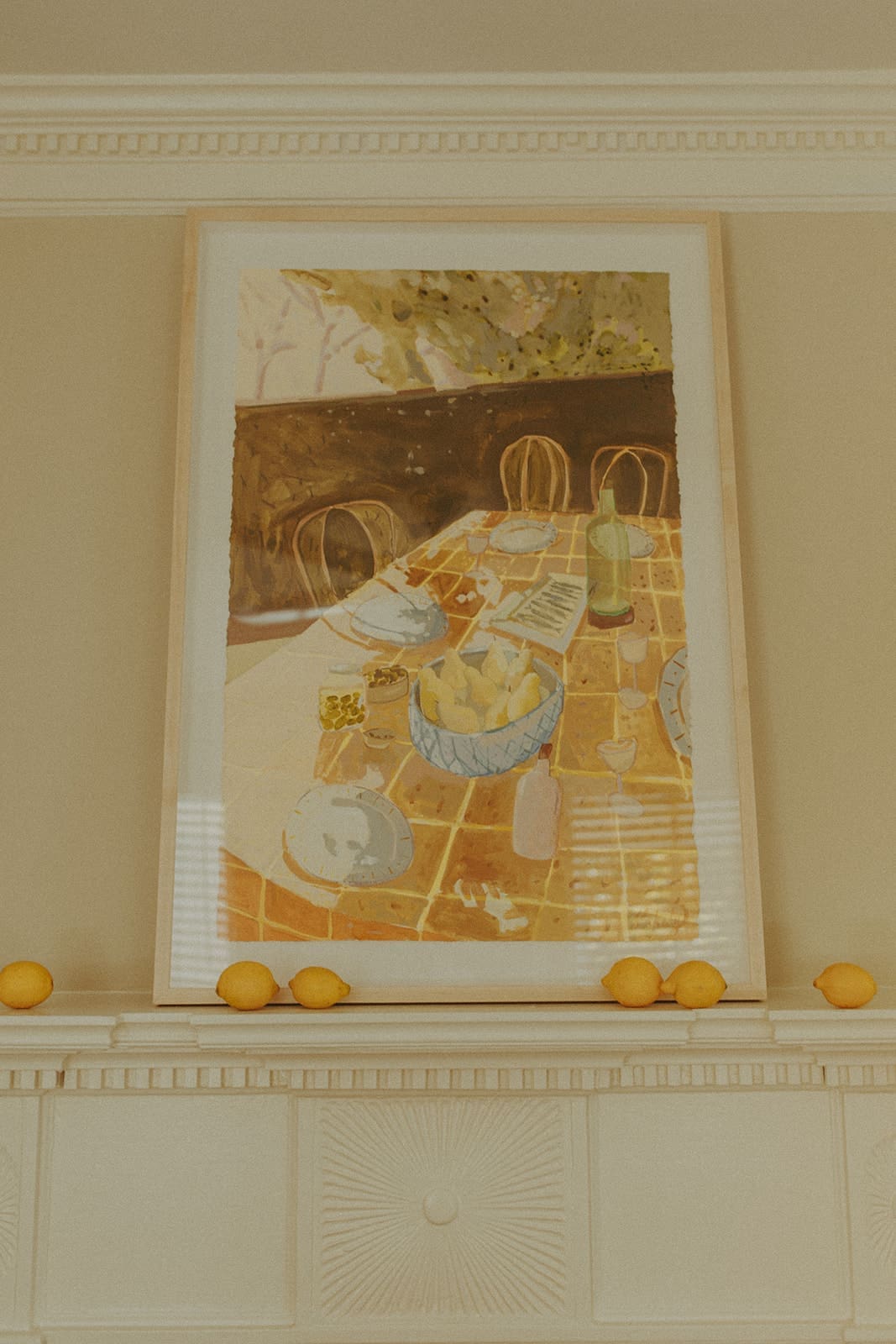 Influenced by nature and her surrounds, Blakely's biggest inspiration comes from travel.
"From a tiny yellow flower to the vast colourful sunset sky, I find inspiration everywhere! I love travelling, especially painting along the way. Travelling also makes coming home feel fresh and exciting," says Blakely.
"My Al Fresco collection was inspired by our trips to the Mediterranean. Travel, and dinners in our own backyard. I love how the light is different depending on the meal and moment.
"I challenged myself to use colours that would reflect the feeling of the conversations that would be taking place. Large lively family talks looked like brighter colours. To create those more intimate settings, I used softer tones."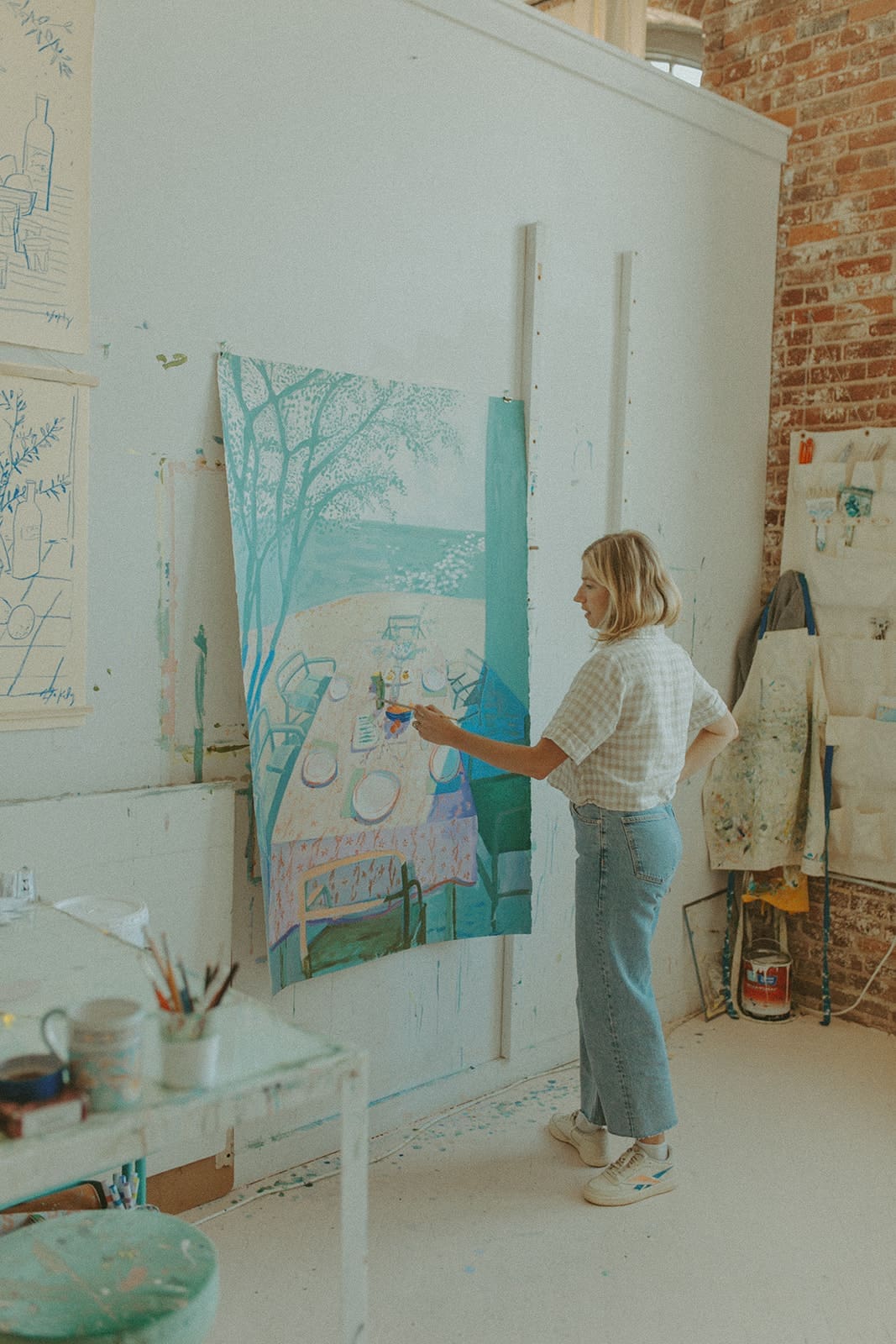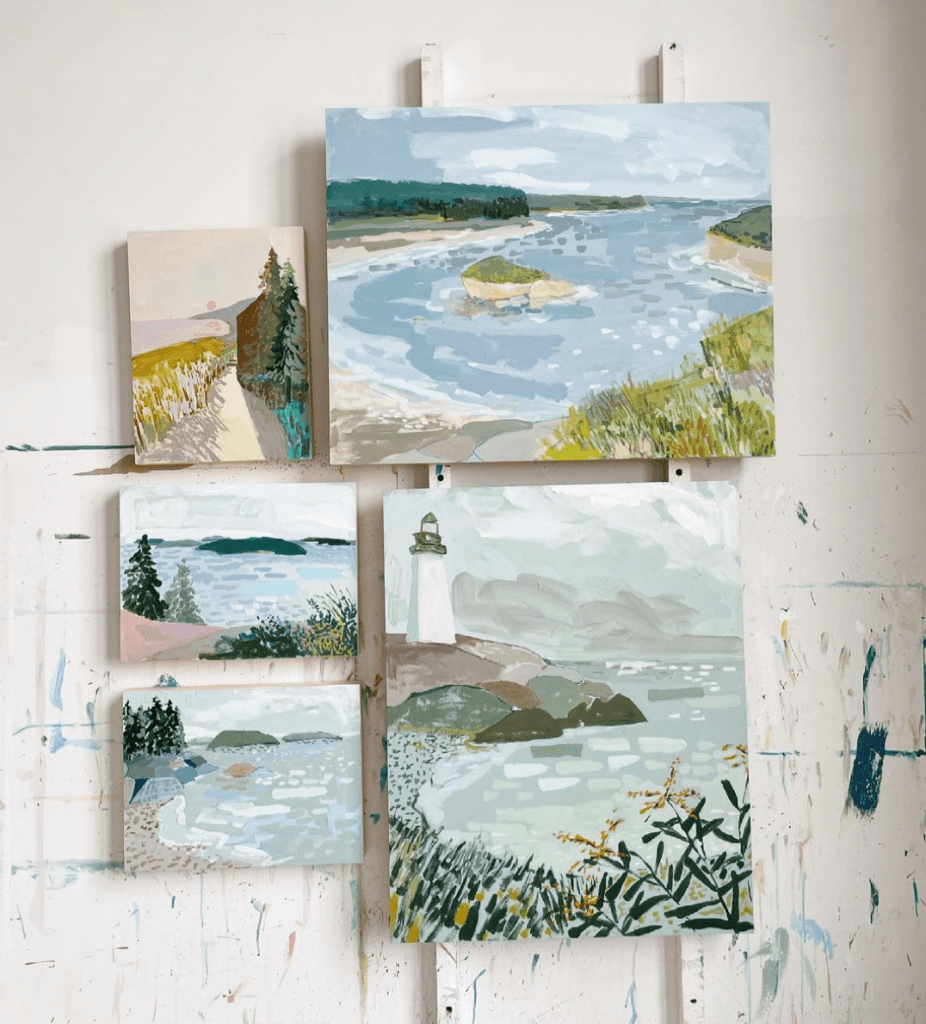 There's a calming beauty to Blakely's artworks that makes it hard to not get lost in the intricate details.
"All my paintings begin in my idea book. This is the place where I store everything that inspires me. It's full of random clippings from magazines to full blown sketches.
"It gives me a space to work through ideas and thoughts without committing to a full painting," explains Blakely. "From there, I'll choose a surface and medium that fits the subject matter best.
"Typically, I use paint to work in the general structure of the piece, then use washes of colour to dictate light and shadow. With paint and wax pastel, I work in all the little details.
We loved exploring the intricate details, care and joy in Blakely's pieces and hope you did too. To discover more collections from Blakely Made, explore her website or take a scroll through her Instagram.