What did you think of last night's room reveals? Tonight's episode where they review each other's rooms will be interesting!!
We had a notebook full of ideas after watching the guest bedroom reveals and here are our highlights.
1. Darren and Dee's herringbone floor
These guys took out the win last night for their 'sophisticated signature style'.
They created an inviting guest bedroom that has a retreat feel with the canopy over the bed. Our favourite feature was the herringbone flooring — ah-mazing!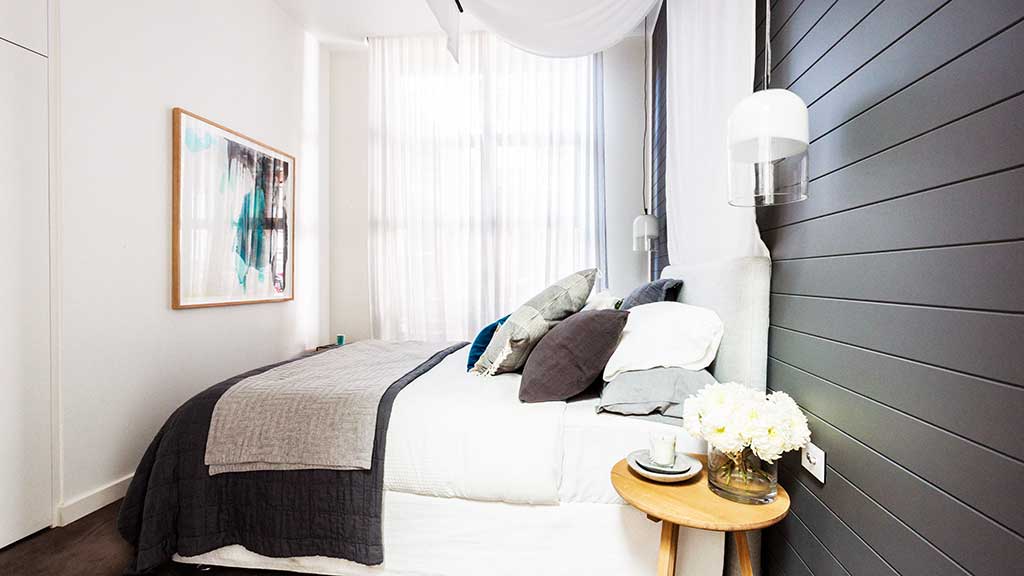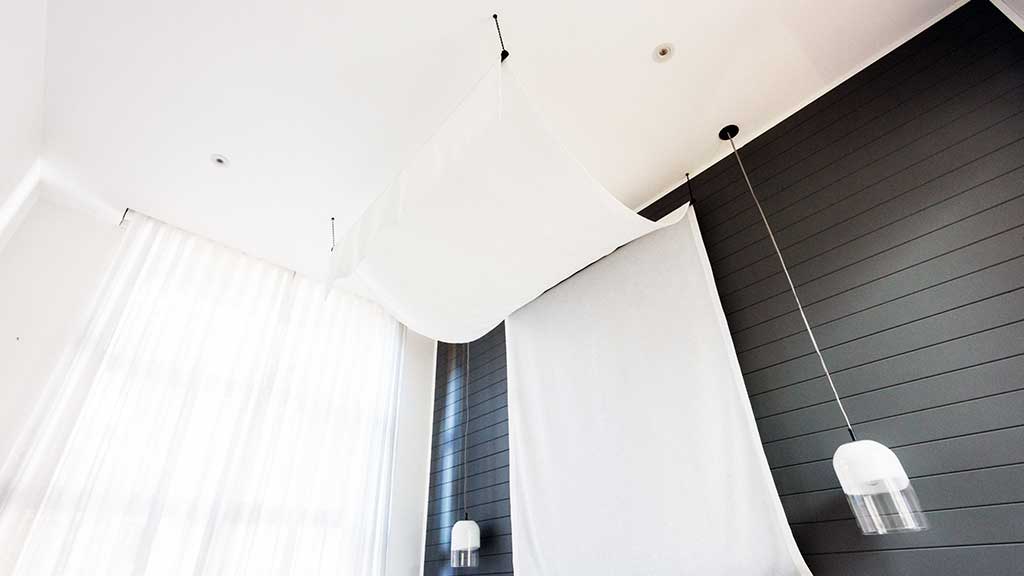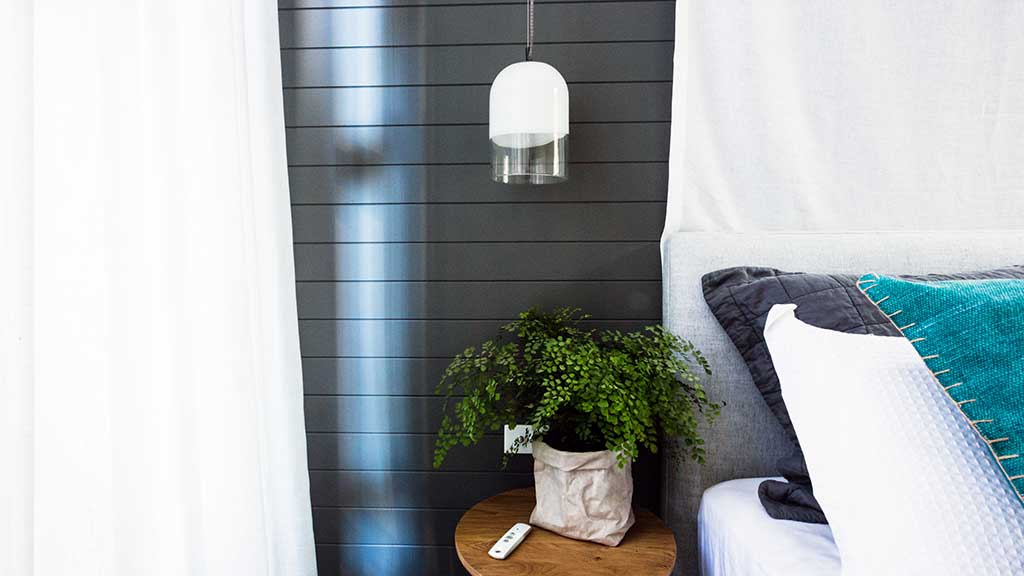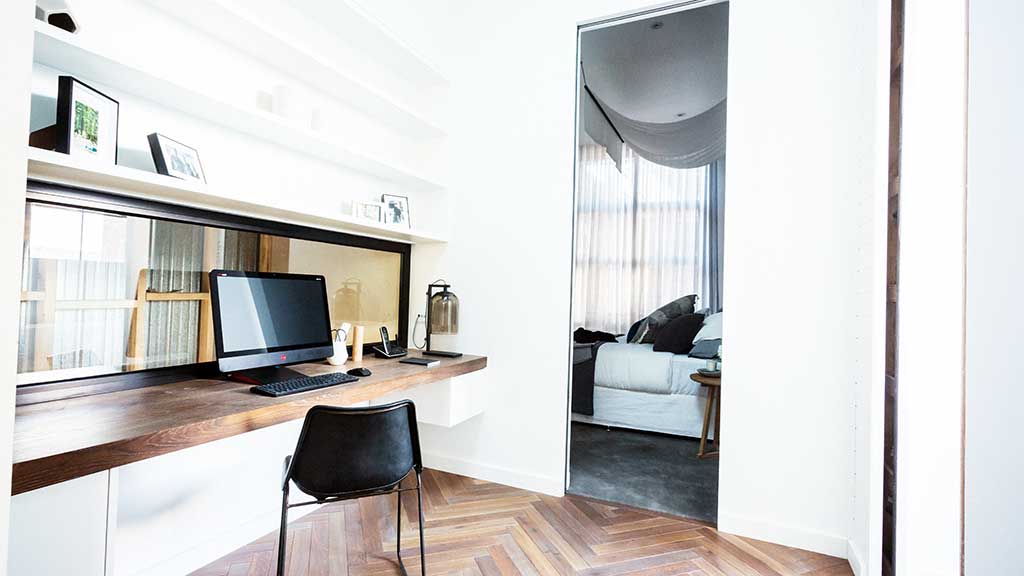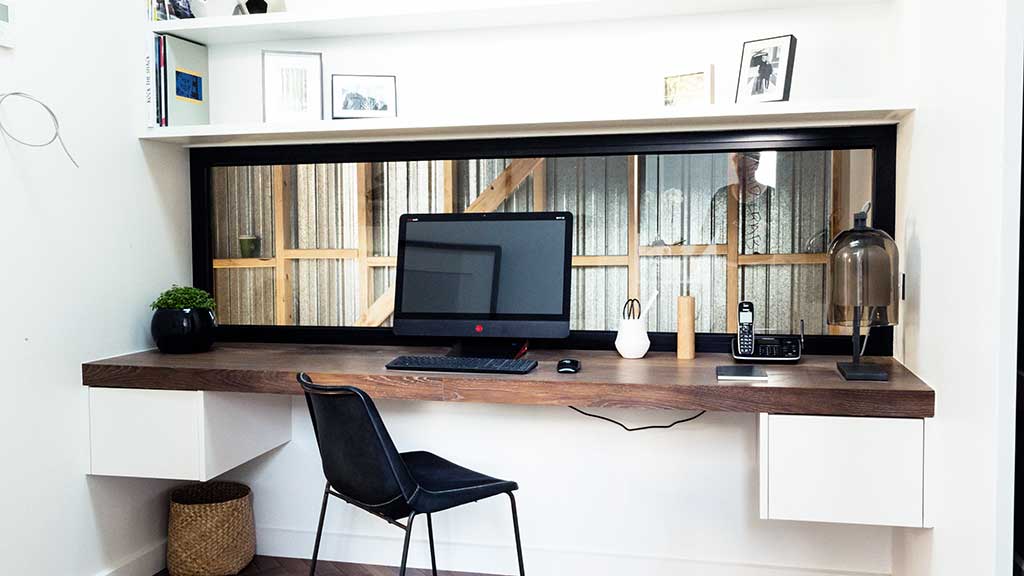 2. Shannon and Simon's wooden bulkhead and pops of tangerine
The way these guys consider a room space from floor to ceiling really impresses us!
Last night they were coined the 'Bedroom Kings' from the judges and we couldn't agree more. That wooden bulkhead not only looks great, it creates a sense of destination for the bed (an idea Gina might steal for her own master bedroom!). We also loved their tangerine colour palette, a daring choice that's refreshing and exciting.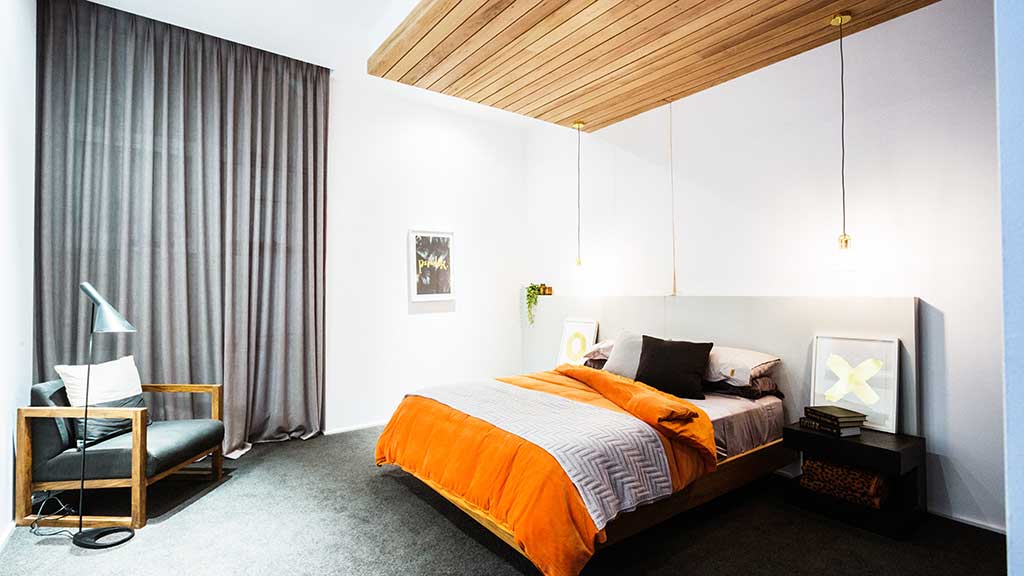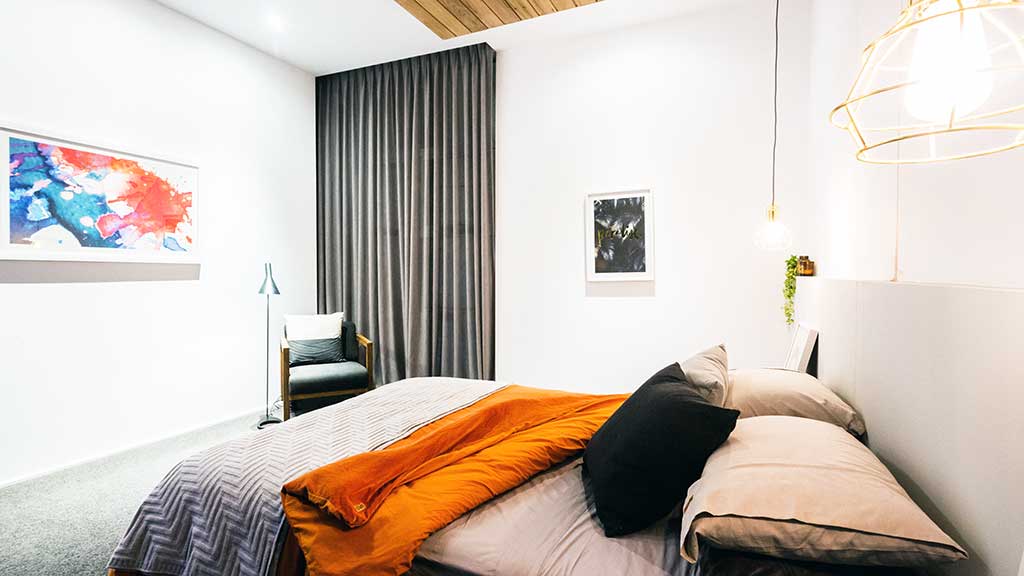 3. Michael and Carlene's exposed brick, sleek cabinetry and blush curtains
There's a lot to love in Michael and Carlene's guest bedroom. In particular, the exposed tumbled brick wall (with one brick having a pop of blue that the room is themed around) which anchors the window and draws your eyes across the length of the room
They wow-ed us in Week 1 with their green cabinetry and this week they showed us that black cupboards don't always close a room in. The brass handles they used also tie in the pendant lights and sculpture on the side table. Top marks for styling!
And as if all that wasn't enough, they also used the most beautiful blush pink curtains, adding softness and femininity to the space ♥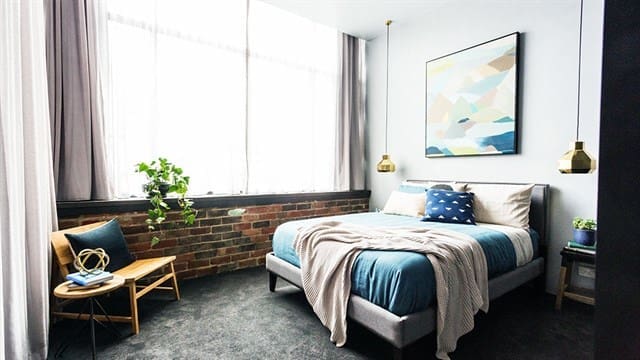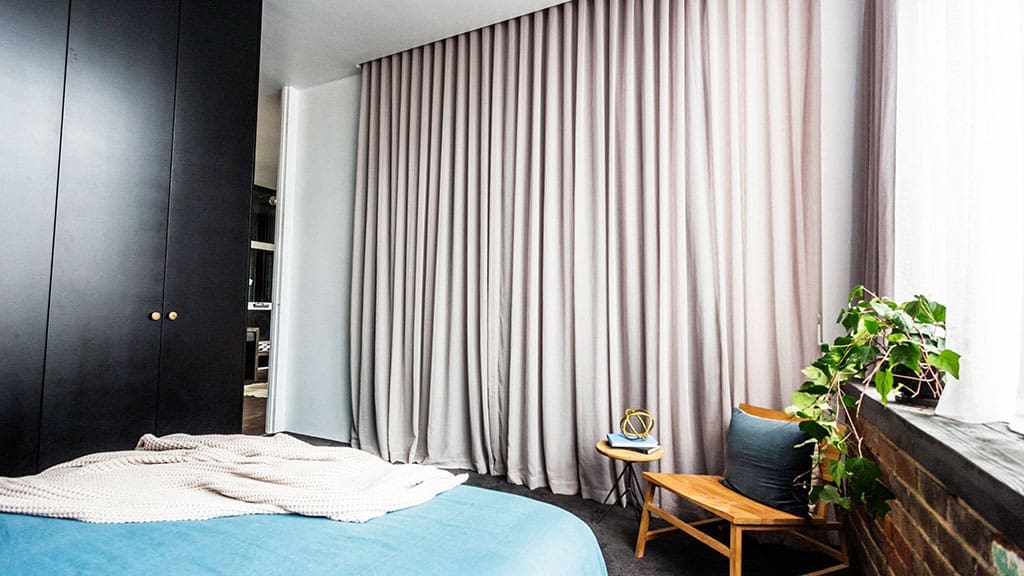 4. Max and Karstan's accent lighting
Max and Karstan got criticised for having a 'cold' bedroom. While we don't agree with that statement, we do concede that they may have taken their minimalist approach too far and adding a second bedside table could have help overcome this.
One thing that scored highly in our books is their use of accent lighting to illuminate their fine artwork. Proper lighting is so often overlooked so kudos guys for getting that right!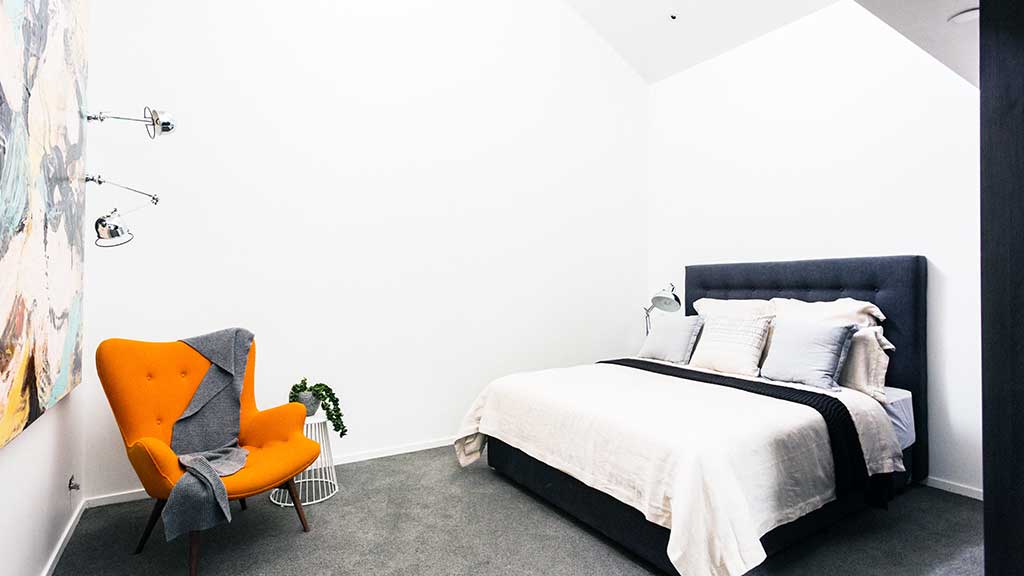 5. Chris and Jenna's custom furniture
These guys got thrashed last night for having a 'garden centre' guest bedroom. While they may have gone overboard with plants (on both bedside tables, at the end of the bed and three on the wall shelving), we can only imagine they were trying to steer away from being bland and lacking styling which they were criticised for in Week 1 Room Reveals.
Despite the feedback they received, we absolutely love the risks they are taking with getting custom furniture built. That bench at the foot of the bed is sleek and industrial while still feeling warm.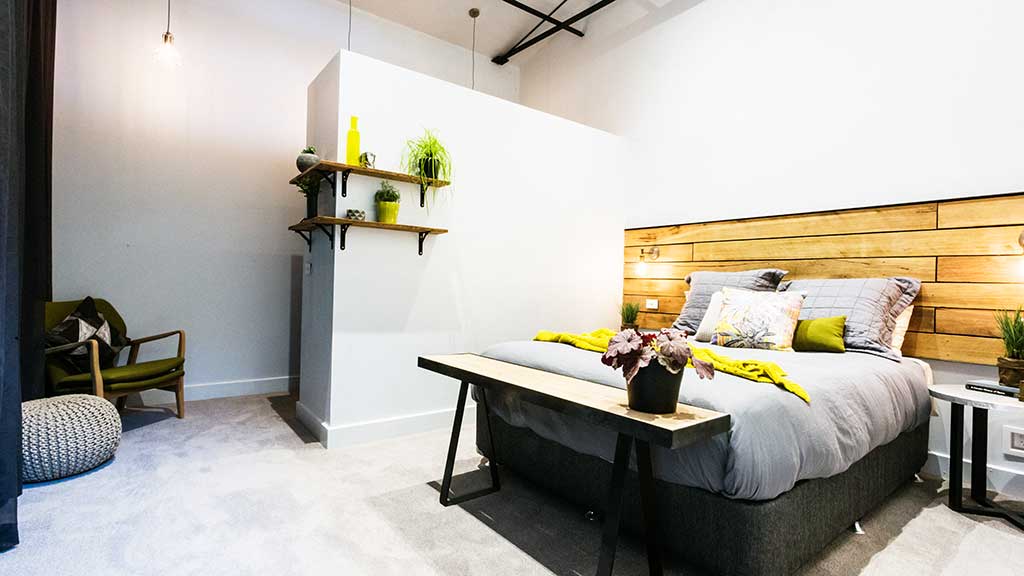 Images via Jumpin The Block Glasshouse.
Tell us your favourite room from The Block Glasshouse so far in the comments below!