At the recent Julia Green styling masterclass, she let us in on one of her current obsessions — wallpaper!
And today we're excited to introduce you to our favourite wallpaper brand right now — These Walls — founded by graphic designer and illustrator, Sara Hingle.
More than just a wallpaper company though, she also has a collection of to-die-for cushions and fabrics that she sells by the metre. (We can feel some new DIY projects coming on!)
In just months her work has already featured in well-known blogs and magazines including Real Living, Inside Out and Design Sponge. Just wait until you scroll down to her ah-mazing work and you'll quickly see why…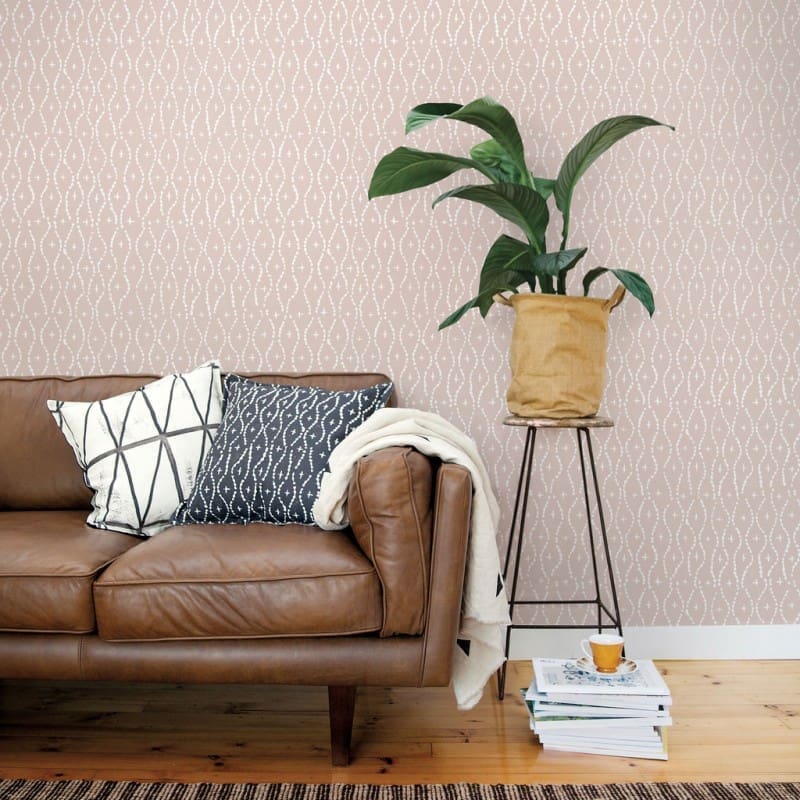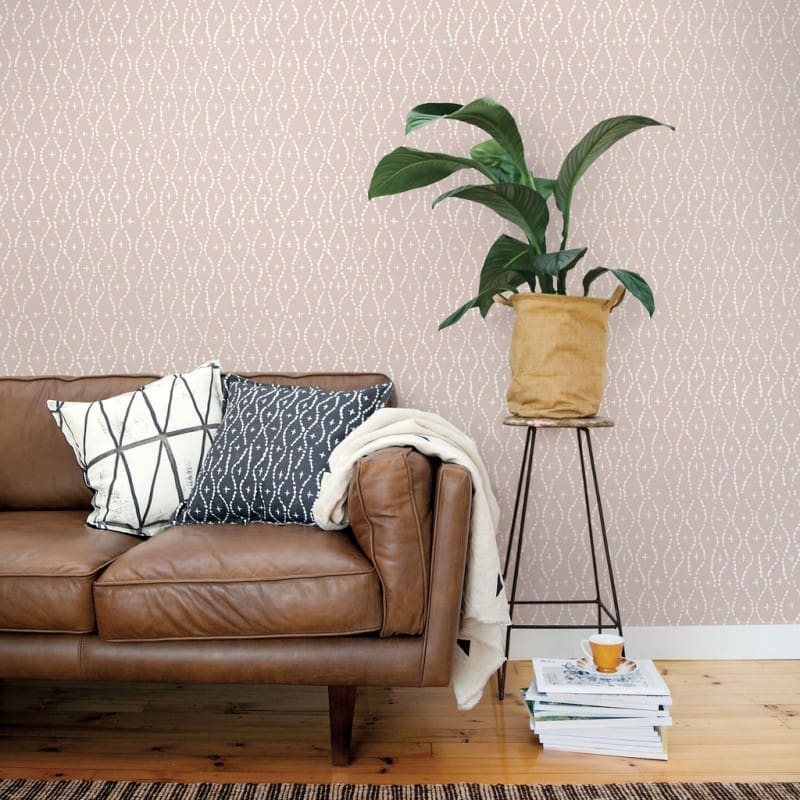 Can you tell us about These Walls and how you came to launch the company?
"I studied graphic design and illustration, and for many years worked as a graphic designer taking on freelance illustration jobs on the side.
"Working at Morrison Media I did a lot of design and illustration for magazines, including designing the diaries for Frankie. And from there, I was approached to do other illustration work.
When some friends in London asked me to design wallpaper, I just knew this is the track I wanted to continue on. I love the challenge of it, combining illustrating, designing and problem solving.
"Last year I felt the timing was right to start my own company and within three months, I created and launched my debut collection."
That collection is simply stunning! We love the designs and how liveable they are.
"Thank you, that was part of the brief to myself. I'm a pretty fussy and minimalist person so it needed to pass the test of whether I would want the designs in my house," laughs Sara.
"The main brief was to not be overly influenced by trends because wallpaper should stay up for some time. And making sure all the designs worked together and felt they belonged to a collection was also important to me.
"With my illustration work, I would often do super detailed pencil renderings. For this collection I wanted to focus on textural detail instead, so people would walk up and want to touch the wallpaper."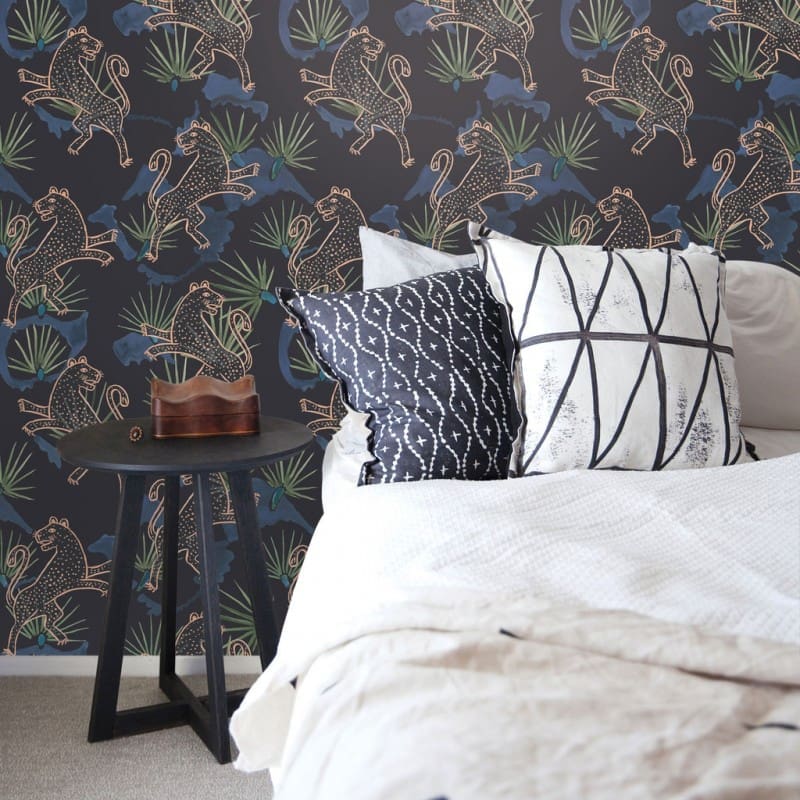 What influences your work?
"My inspiration is wide and varied. I love super simple and minimalist design but also appreciate the bohemian and eclectic — all of these things come in to place."
One of our favourite designs is 'Leopard Palm', where did you find the inspiration for that design?
"It was a happy coincidence really," says Sara. "I designed the palms for a wallpaper and the leopard for a cushion and I decided to drop the leopard into the palm print to see what it would look like. Right away I got excited and called my husband "I got it, I got my hero piece!" I said."
You only launched your company late last year yet your work is already getting lots of attention, did you expect that kind of response?
"It's taken off really quickly! I'm trying to contain it a bit as I don't want to grow too quickly, I'm still learning.
"Launching at the Life Instyle trade event was a great introduction. It led to media opportunities like having our cushions featured on the front cover of Inside Out."
Are you already starting on your next collection?
"Yes, I've just started to think about the next collection," says Sara.
"First I need to design the next diary for Frankie and once I've done that I'm going to set aside time to design the next collection.
"At the moment I'm collecting screenshots of things I like and putting them aside. Once it's time to design I'll pull out all my inspiration, put the music on and start to create a moodboard — almost like a brief to myself. It'll be interesting to see how I interpret those influences.
"I will be looking to expand the products for the next collection including a limited edition series of fine art prints."
Sounds amazing, we can't wait to see!
You can check out her current collection on her website and we love stalking her Instagram account for style inspo.