Ah-mah-goodness we are filled to the brim with styling inspiration since going to the Julia Green and Willows Home Traders styling masterclass.
On Friday night we were treated to an event with all our favourite things — champagne, homewares and styling inspo! — and had the surreal experience of feeling like we visited our blog coming to life. No joke, it's as though every artist (Lisa Lapointe, Annie Everingham, Rachel Kennedy and Lumiere Art & Co) and creative (Kate and Kate, Pony Rider and Kip & Co) we have featured were on display!
Having drooled over countless magazine covers and editorials that Julia has styled, our expectations for the evening were high and we were not disappointed!
Julia took us through a 1-0-1 styling workshop, sharing the tricks of the trade when it comes to using colour, selecting rugs, art and foliage. Twenty pages of notes later, you can expect to see a series of tips articles from the Queen of styling coming soon 😉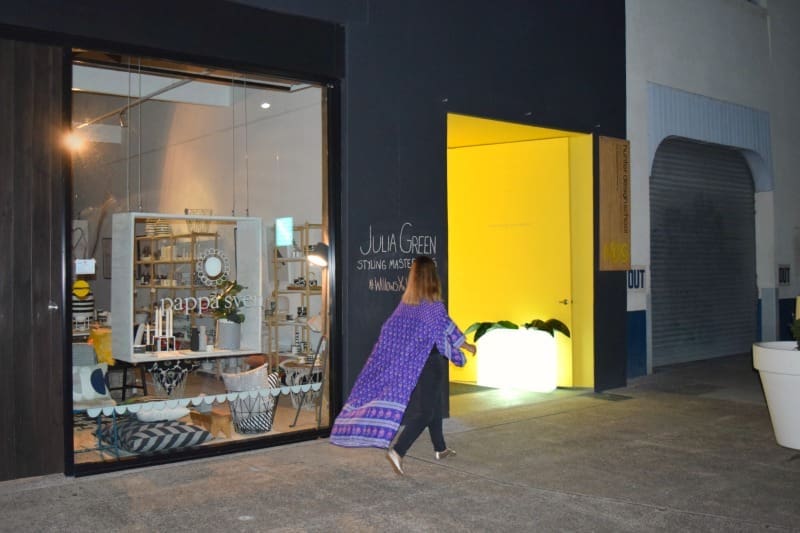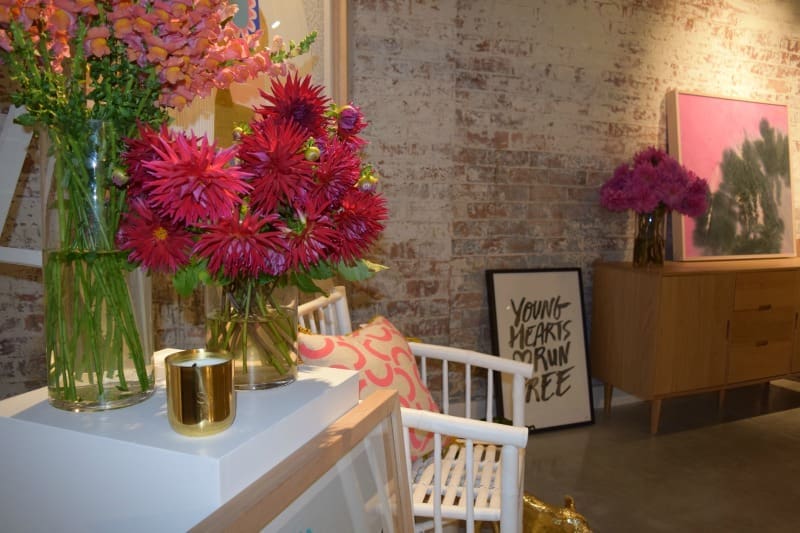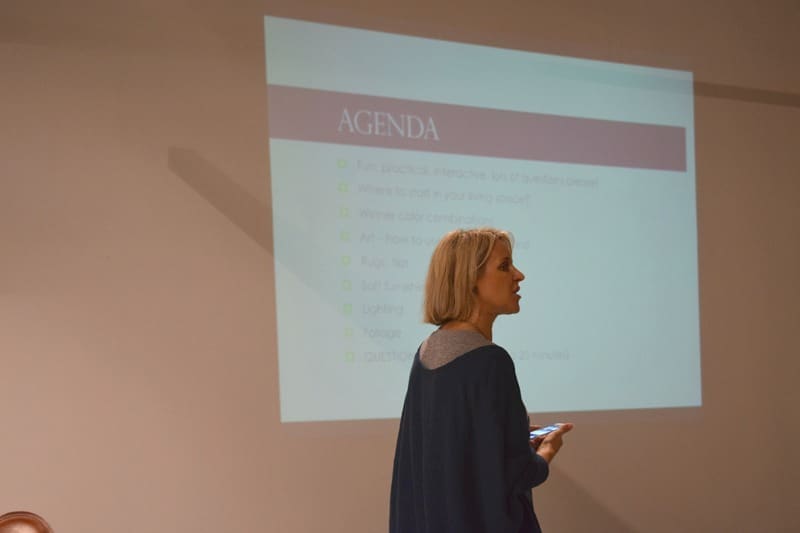 The talented crew at Willows Home Traders styled the Hunter Design School (where the event was hosted) to perfection.
The pop up shop was filled with drool-worthy products including watercolour-inspired homewares and bright and bold bedding. For those of you with a cushion addiction, we're not sure you could have handled it… Latest collection Bonnie and Neil, limited edition Lisa Lapointe and velvet Kip & Co were just some of the cushions we fought hard to resist!
And the interiors inspiration wasn't limited to the pop up shop — all the walls were transformed into a gallery space, covered in must-have art. A surprise feature that we absolutely loved were the plant bombs suspended from the ceiling!
Everyone who attended got totally spoilt with the goodie box of treats, including an Annie Everingham print, Kate & Kate towel and Lumiere Art & Co plate #thankyou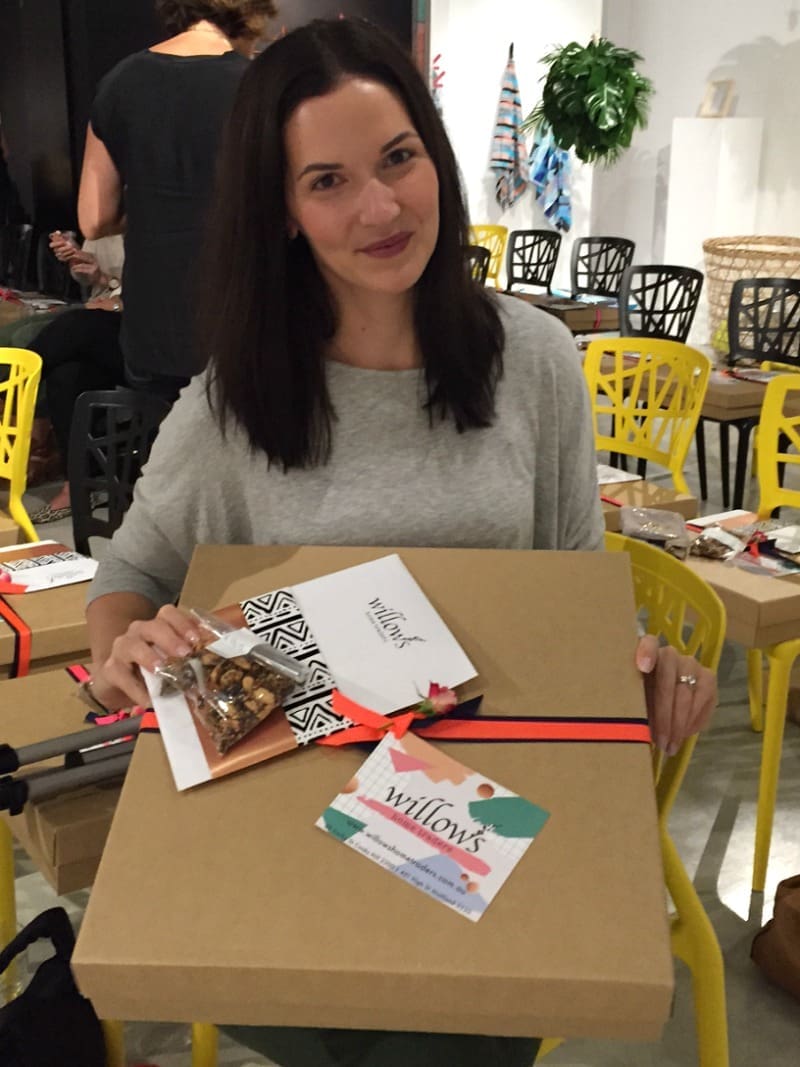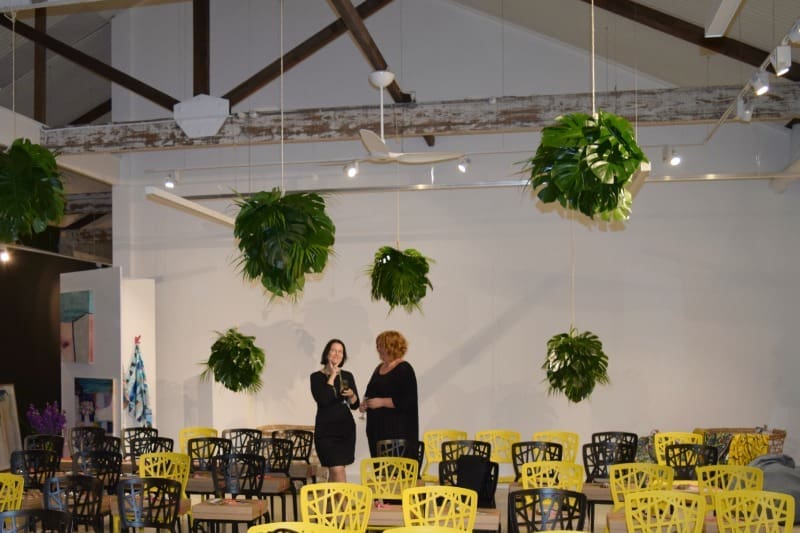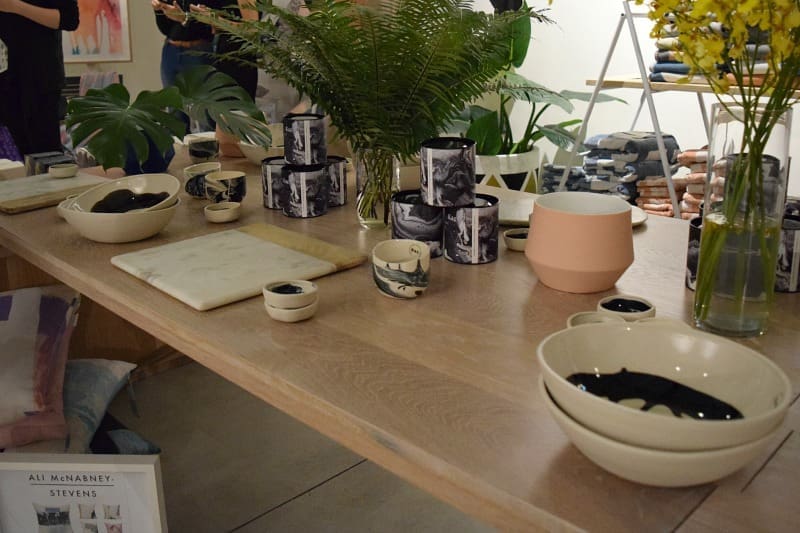 'Is it ok to mix timbers?', 'How to manage clients' and 'Best ways to layout a living room' were just some of the tricky questions thrown at Julia during the Q&A.
Her take home messages from the event?
1. Back yourself. Don't be afraid to ask questions and be open to continually learning.
2. Get your sizes right. The size of rugs and art in particular really matter so use masking tape to draw out and visualise the size of these things before you commit.
3. Create layers. Bring a room together with art, foliage and a mix of textiles.
A total buzz for us was meeting Annie Everingham — the first person we ever interviewed for SC! Such a talented emerging artist (and beautiful person!), it was great to see Julia shine a spotlight on her as one of the hottest artists to watch!
And of course, meeting Julia was the biggest highlight! She's so humble about her talent and willing to share her advice with others — such an inspiration!
Big thanks to Willows Home Traders for hosting the event, you can check out their fabulous collection of homewares and art on their website.