Renovations are set to be on the rise and that means more people are looking for renovation hacks that achieve luxe looks for less. Here are the top 5 tips on things you can do to achieve a designer space without the high price tag.
Considered design
Some people think installing expensive products in their home automatically makes their space look luxe. To create a high-end finish, you need the space to look considered.
This means clever placement of materials, having a consistent style and colour palette, and using finishes that compliment your space. These are all great ways you can achieve that luxe look.
And remember, it's not about the cost of the items, it's about how you use them!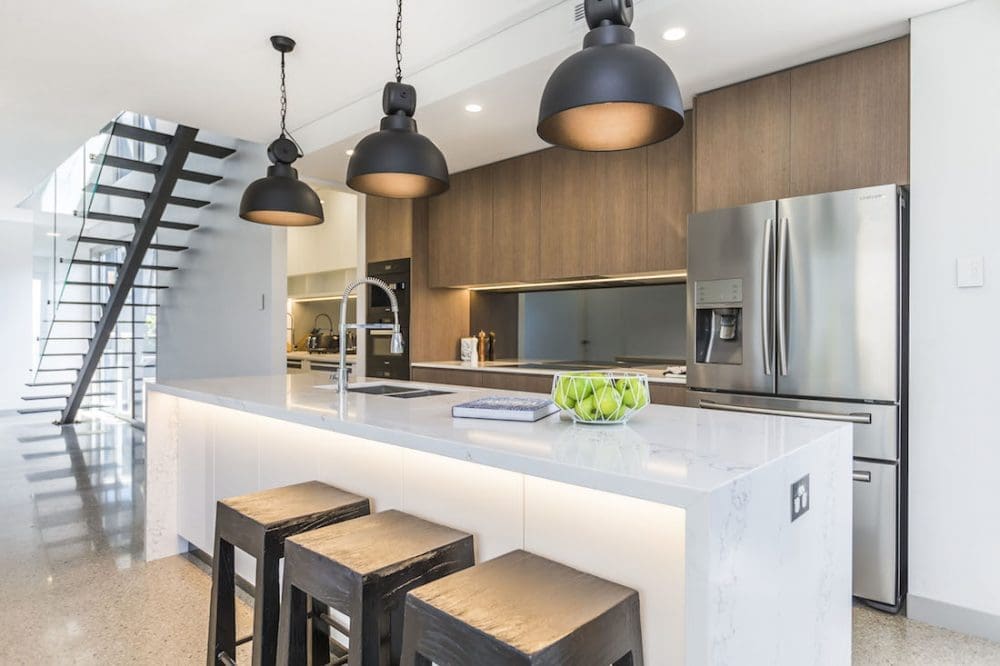 Creative customisation
Bringing old or used furniture back to life with paint and a few of your own touches is a wonderful way to achieve a luxe look on a small budget.
Shop around for affordable pieces, whether it's a wall cabinet or buffet, then customise with gorgeous hardware and handles to make them look next level.
You can find great pieces in near perfect condition at op shops and online that only need minor updates to look amazing without costing the earth.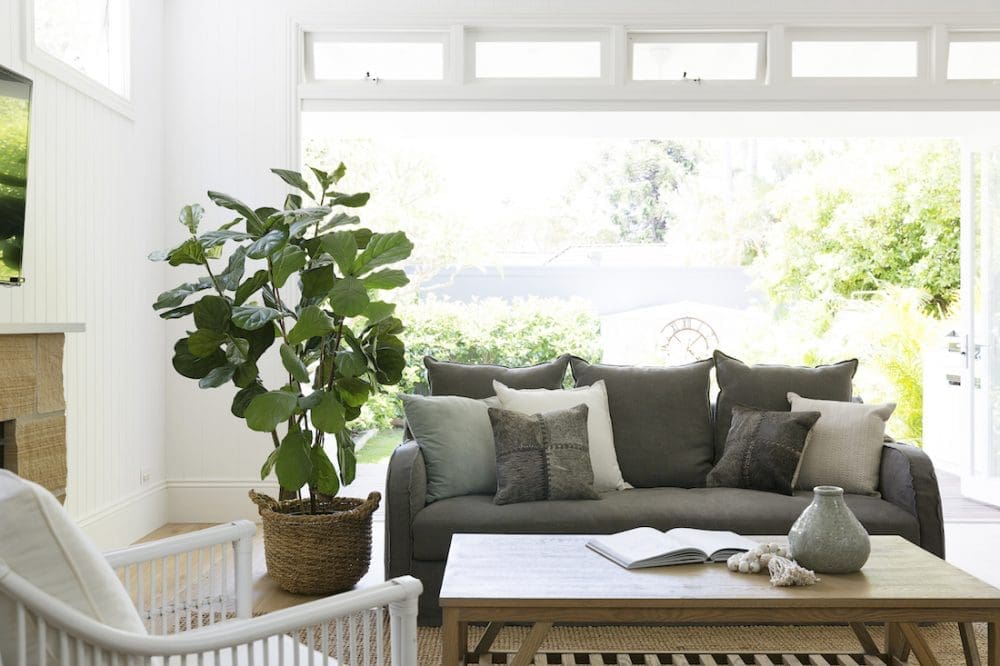 Choose a hero
Invest in a hero piece in your space — that could be a stand-alone bathtub in your bathroom or a fireplace in your living room. Then you can support it with other elements that are more affordable.
When choosing your hero piece, think about what will add value to your home over time and whether it will be used a lot. Stone benchtops, quality eco friendly and energy efficient appliances, and flooring are top picks for that hero splurge.
Be sure to emphasise them with your styling and other complimentary pieces to really get your money's worth.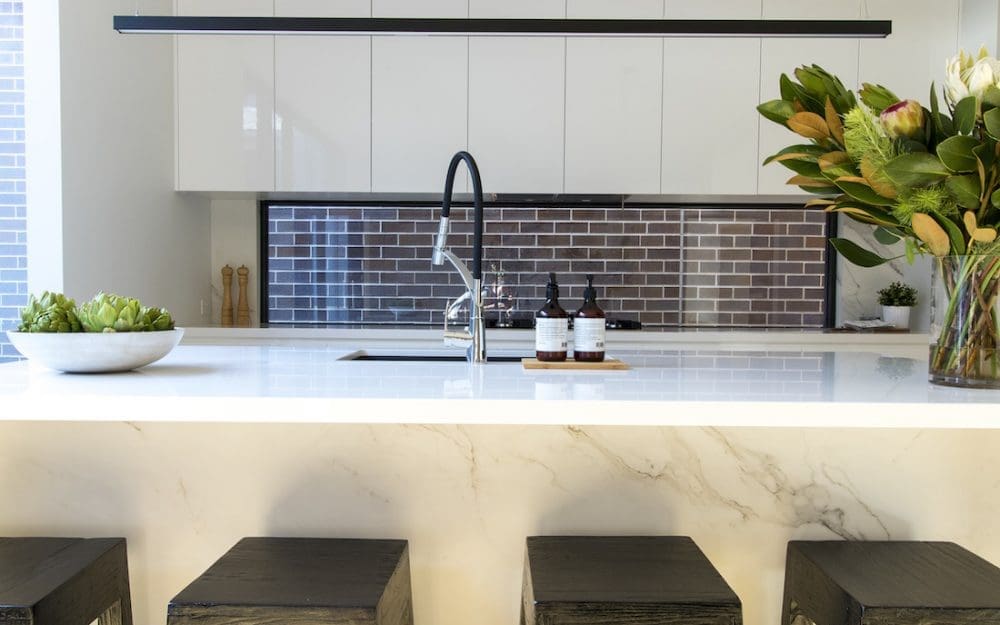 Savvy shopping
The renovation industry is flooded with products these days, so it's definitely worth spending a little bit of time doing your research. Before you start buying, decide on where you want to spend and where you want to save.
Be savvy — invest in products that will last the distance and don't forget when making a big purchase, choose items that will visually give you bigger bang for your buck.
There are huge variations in price points across most products, so look at a few different stores, check out reviews and ask family and friends for their preferences.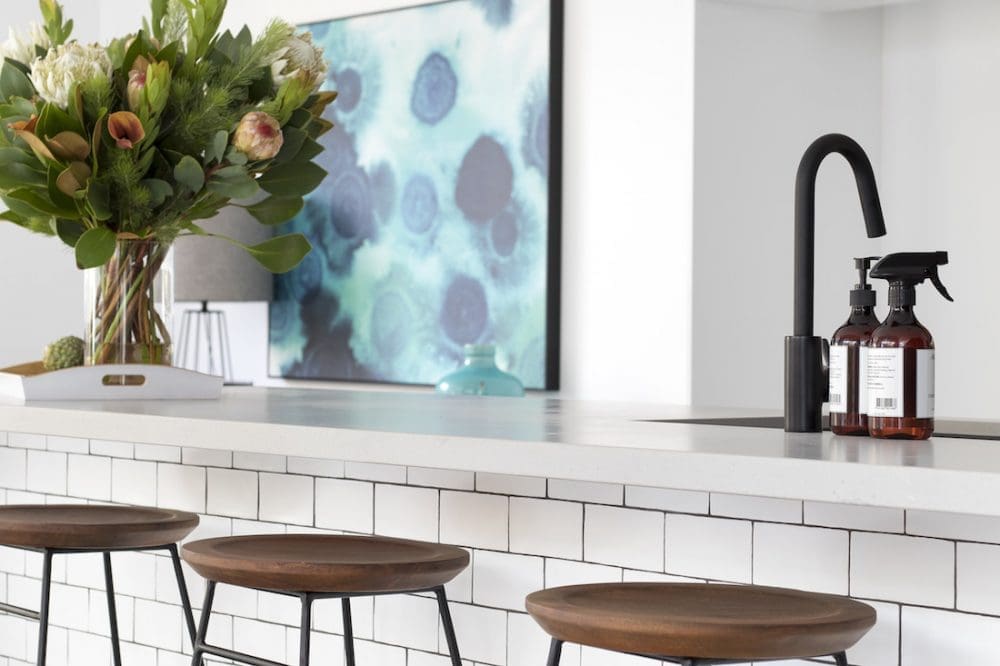 Great hacks and switches
One of the best ways to achieve luxe looks for less is with awesome hacks and product switches. There's tonnes of inspiration out there and great content all over YouTube. Anything from learning new DIY skills and tips to help you save on labour, all the way through to great product reviews and switches.
A recent hack discovery is buying budget material to sew on the bottom of expensive floor to ceiling curtains that fell a little short in their new space. Not handy on the old sewing machine? You could even take them to an alterations shop and it will still save you money.
Another great switch is alternative flooring. Hardwood floors are no longer your only option for beautiful floorboards. There are plenty of options available such as hybrid flooring that look divine, are simple to self-lay and are incredibly durable, like the range from Carpet Court.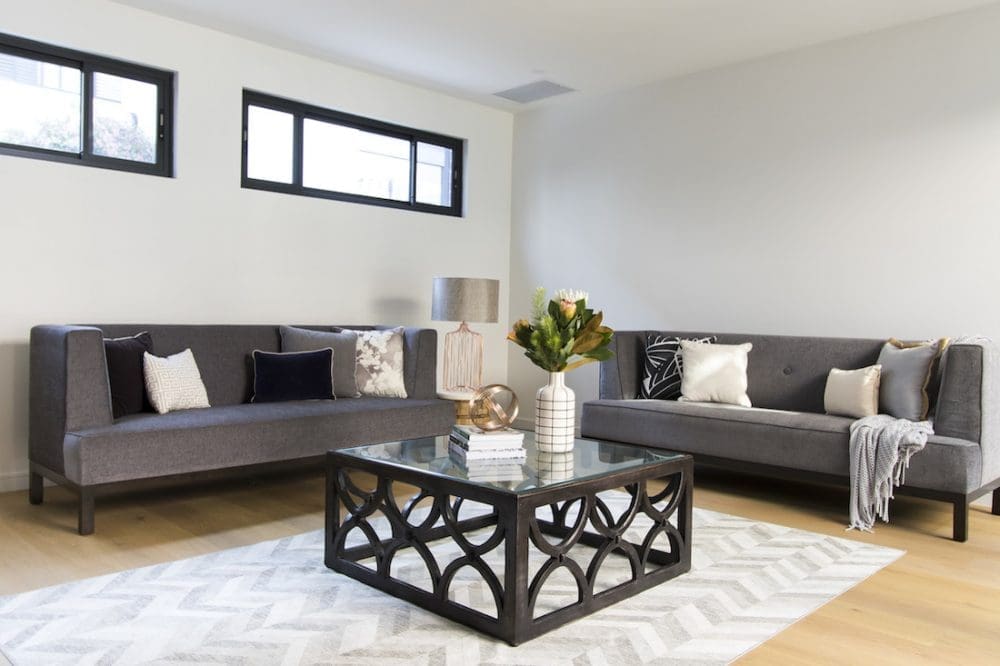 So by taking on board these top 5 tips, you'll be on your way to achieving luxe looks for less at your place. Happy styling!
For even more inspo and ideas, check out The Reno Show on YouTube.
About Naomi Findlay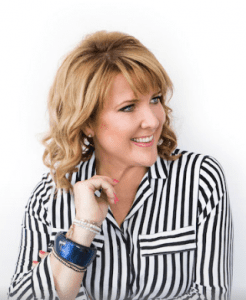 Naomi Findlay is Australia's Rapid Renovation Expert and she loves helping everyday people create a profit when renovating property. If you're ready to learn how to create a six figure income renovating property then learn how to choose the right property with her FREE success tips resource here.
Web: www.naomifindlay.com
Facebook: facebook.com/naomifindlayofficial
Instagram: @naomifindlayofficial