A rug is often the first thing people will notice in a room, so it's important to make sure they are noticing for the right reason. We've pulled together the dos and don'ts of selecting the perfect rug for your home.
Related article: Our favourite places to shop for large rugs
Related article: Before and after: A dated living room gets a dramatic makeover with Canberra Outlet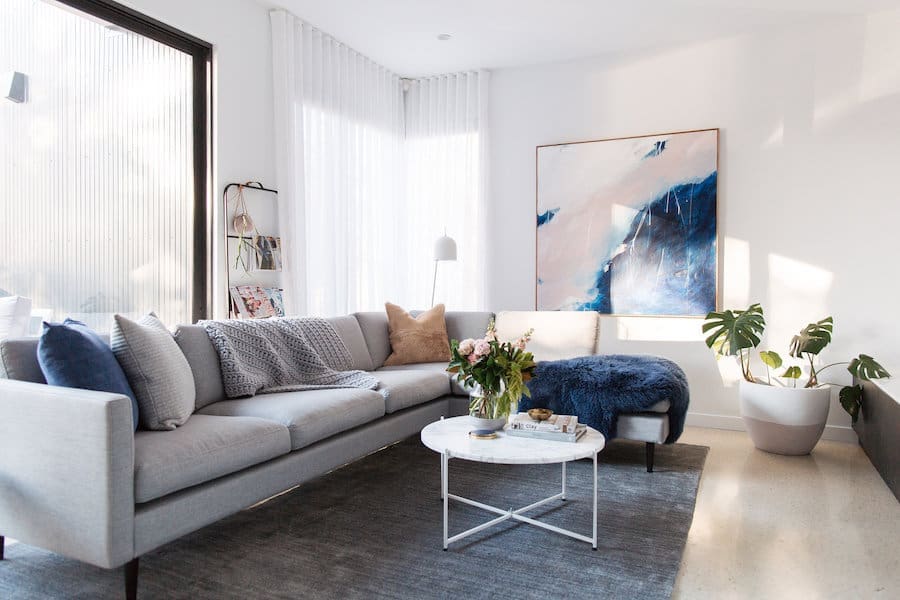 Do stick to your overall look and feel
The first thing to do is look at the entire space and decide if you're selecting a rug to complement everything you already have or if it's time for a total room revamp. If you're making big changes to a room like Gina recently did, it's always a good idea to create a mood board before you begin making any decisions. The last thing you want to do is spend your hard earned cash on a rug that won't complement that gorgeous sofa or artwork you're contemplating.
If your room is full of bright patterns or bright colours, it might be wise to stick with a single colour, or a neutral tone to complement, rather than compete in the space. If the room is a bit blah, a bold, patterned rug can give it the boost you're looking for. For a peaceful zone, a soft, neutral rug can help to tone the space down.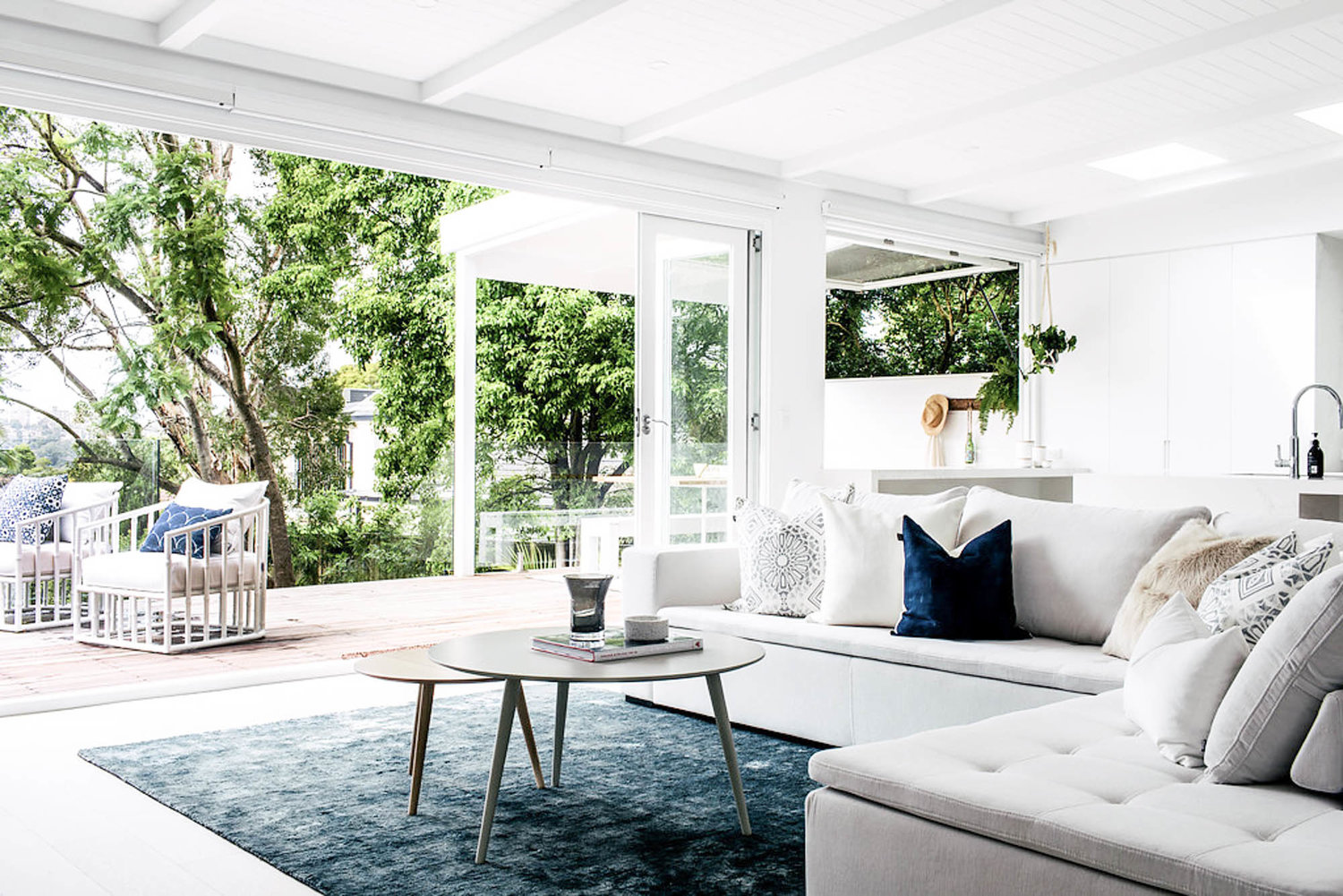 Do assess your space first
If you aren't changing any of your original styling, look at the existing furniture and furnishings in the room. Is there a bold print on the wall as a dominating feature you want to complement? Or does the room need a statement piece, like a bold patterned rug to brighten it?
Then look at the layout of your room. If the rug is for the living or family area, consider the sofa arrangement – whether you have a single sofa, a classic combination of a two-seater and three-seater, or a modular lounge, your seating will determine the shape and size of the rug you're looking for.
Measure up your room. Draw yourself a diagram to measure the space and think about how you'd like to position it and how much of the rug you'd like to be on display. Take note of the measurements of the rugs you like, and mark them out with masking tape on your floor.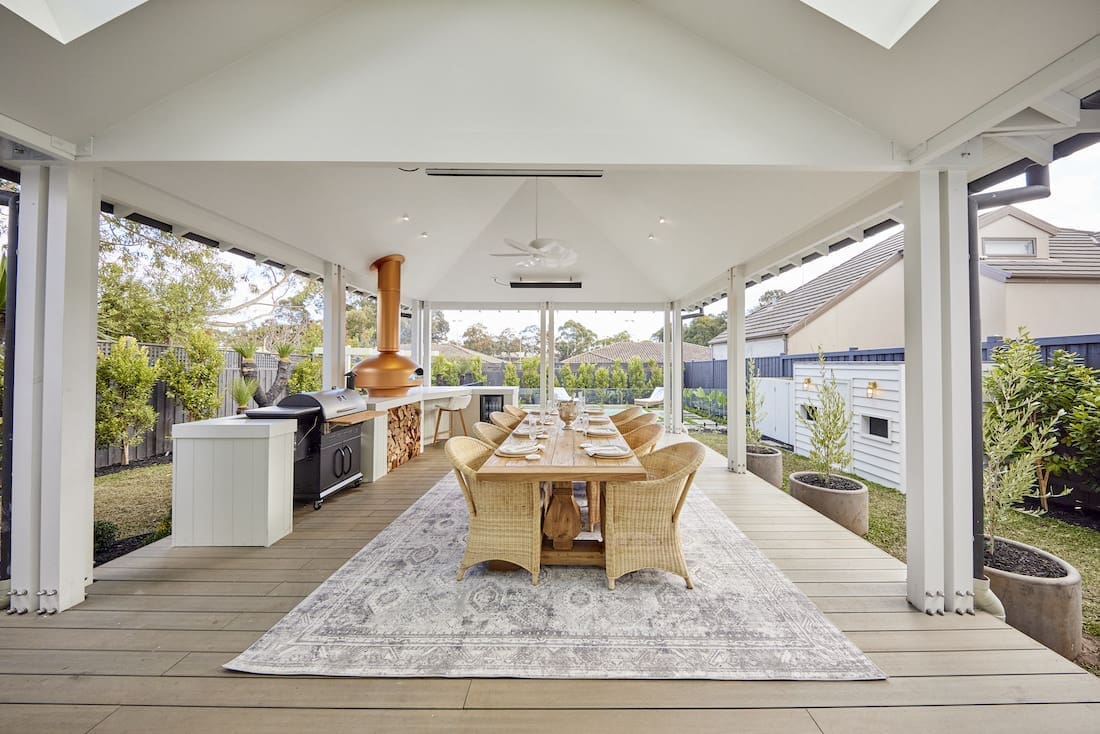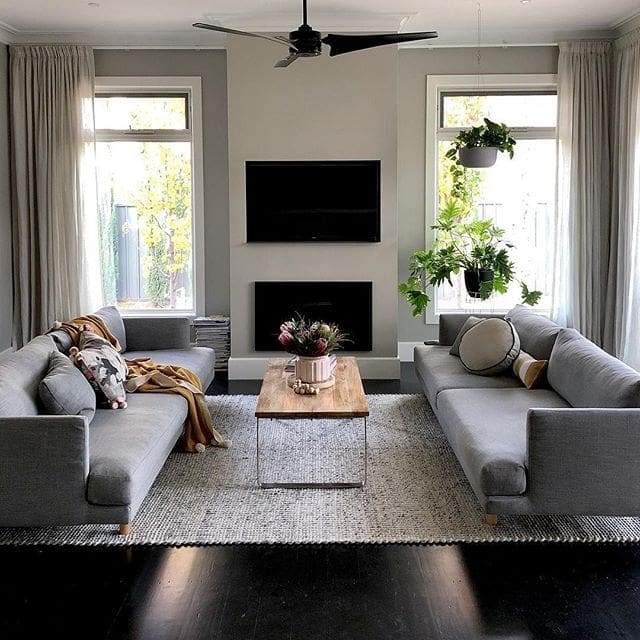 Do your research
The material you choose for your rug depends on where it will live and what purpose it will serve; whether it's purely functional or to add a touch of luxury. If it needs to be durable, look to synthetic fibres, wool blends or natural fibres such as sisal, which can take a lot of wear and tear. Think about whether you want your rug to be short pile or a longer, plusher pile (keep note that short pile is a better option if pets are in the space as it can be impossible to vacuum pet hair from plush pile rugs).
The shape of your rug – round, square or rectangular will be dependant on the size and shape of the room and the look you're trying to achieve. A round rug can soften a room with lots of hard edges, while large rectangular rugs are perfect for your living and dining areas.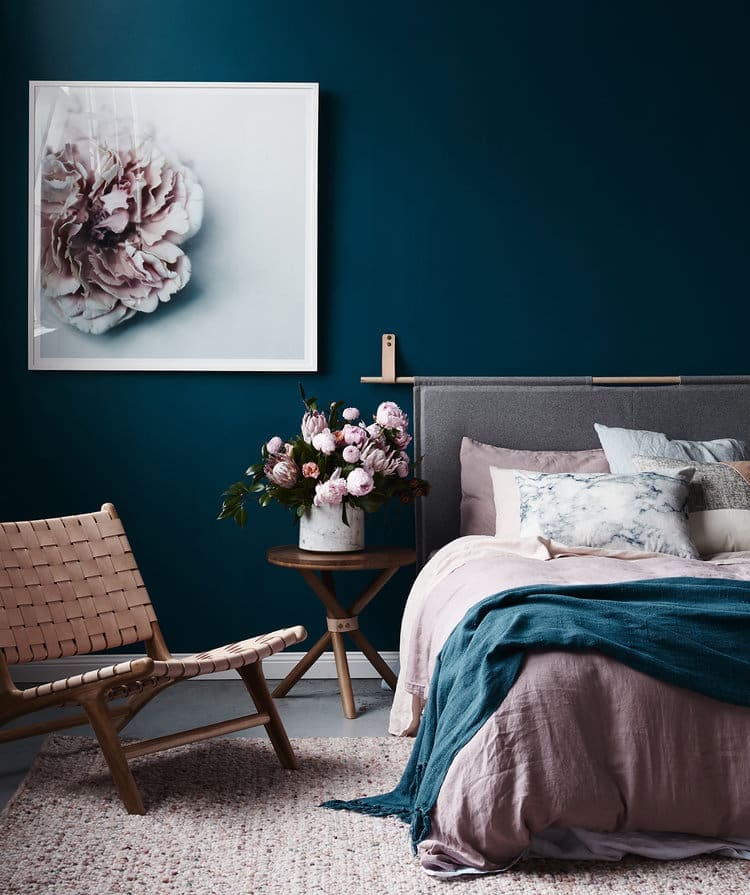 Do shop around
Rugs can be expensive, and the bigger the rug, the more you can expect to pay. The good news we recently rounded up some amazing online shops for large rugs that won't break the bank. If the variety online is overwhelming, some of these online shops like Miss Amara offer a free styling service to help you find the perfect rug for your room.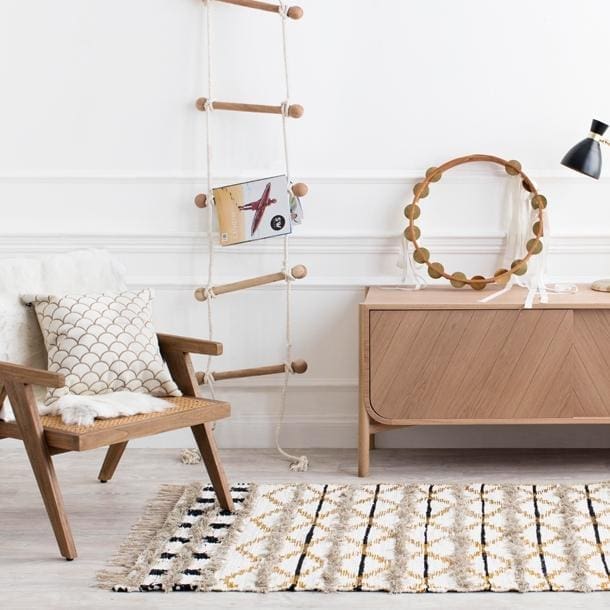 Don't impulse buy
You may think you would never do this, but it happens! About 18 months ago, I impulse bought the rug currently in my loungeroom because I loved it upon sight. Somehow, I managed to fluke it being the right size, and despite its bold graphic print, it actually was perfect. Or so I thought!
Fast forward a bit of time and wear and tear with a toddler, dog and a newly crawling baby, and it's trashed – the light sections show every mark and stain and the dark shows all the dog fur. This time, I'm doing my research and developing a mood board to make sure I get it right!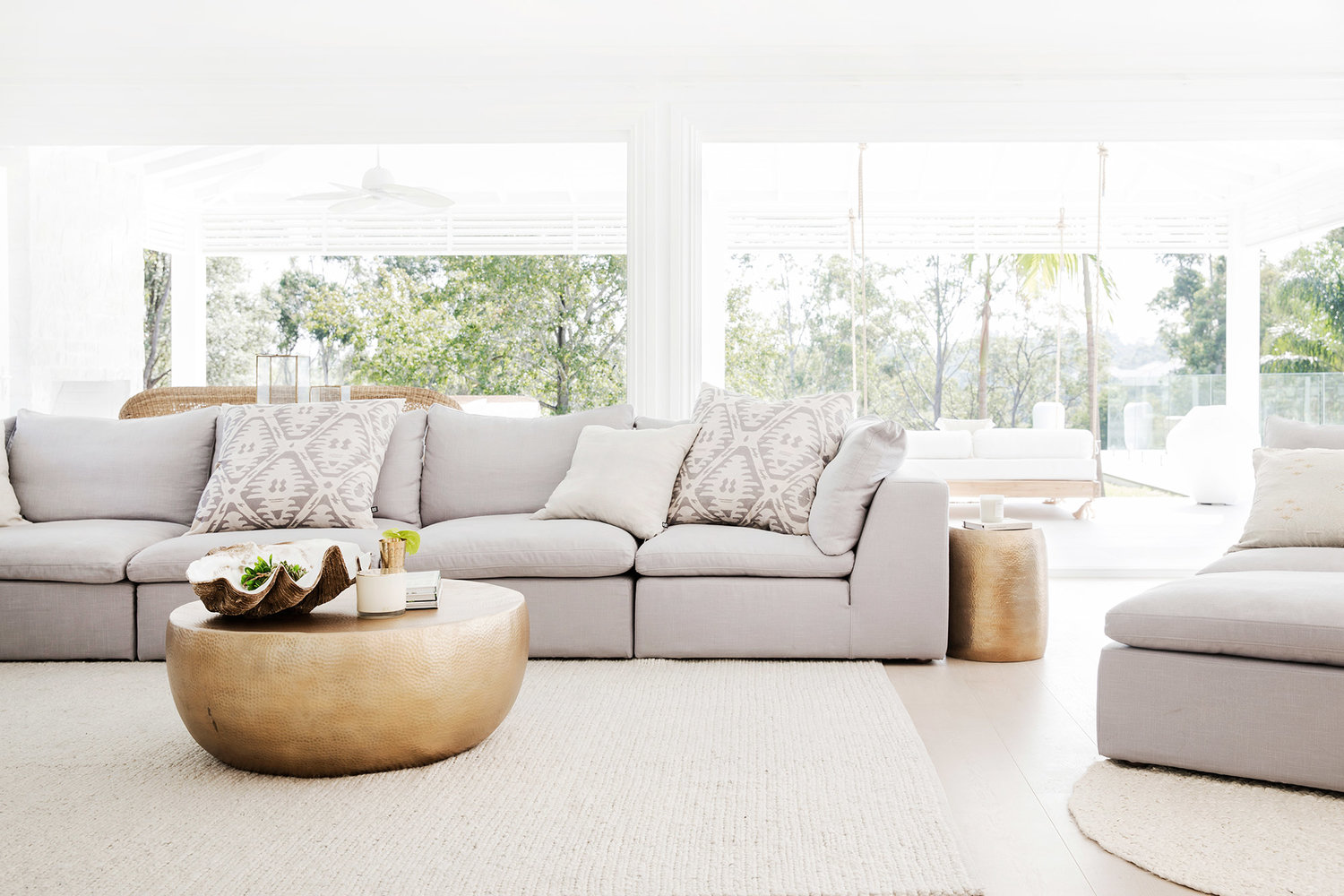 Don't go too small
Rugs can be expensive and the bigger the rug, the more it's likely to cost, but there are lots of inexpensive, colourful rugs to beautify your room without breaking the budget. A too-small rug will look out of proportion, and you will find yourself regretting it, and potentially paying more down the track to replace it!
Ideally, your rug should be big enough to comfortably fit all your furniture in the space. But, if you just can't afford that massive rug, there are a few tricks you can use to ensure a slightly smaller rug still works in the space.
A great rule to follow is that your feet should always be resting on the rug when you're sitting down. In a living area, this means the rug needs to be big enough to be able to put at least the front legs of your furniture on it.
In the bedroom, the rug should be big enough to hold your bed, have extra width on the sides and at the end to walk on. You can get around this with a smaller rug by placing the rug under two thirds of the bed, and not under your bedside tables.
One place you shouldn't cheat is the dining room where, a rug needs to generously hold your table and chairs, even when they're pulled out. A too-small rug becomes a trip hazard as people start pulling chairs in and out, not to mention it will drive you mad to continually be straightening it!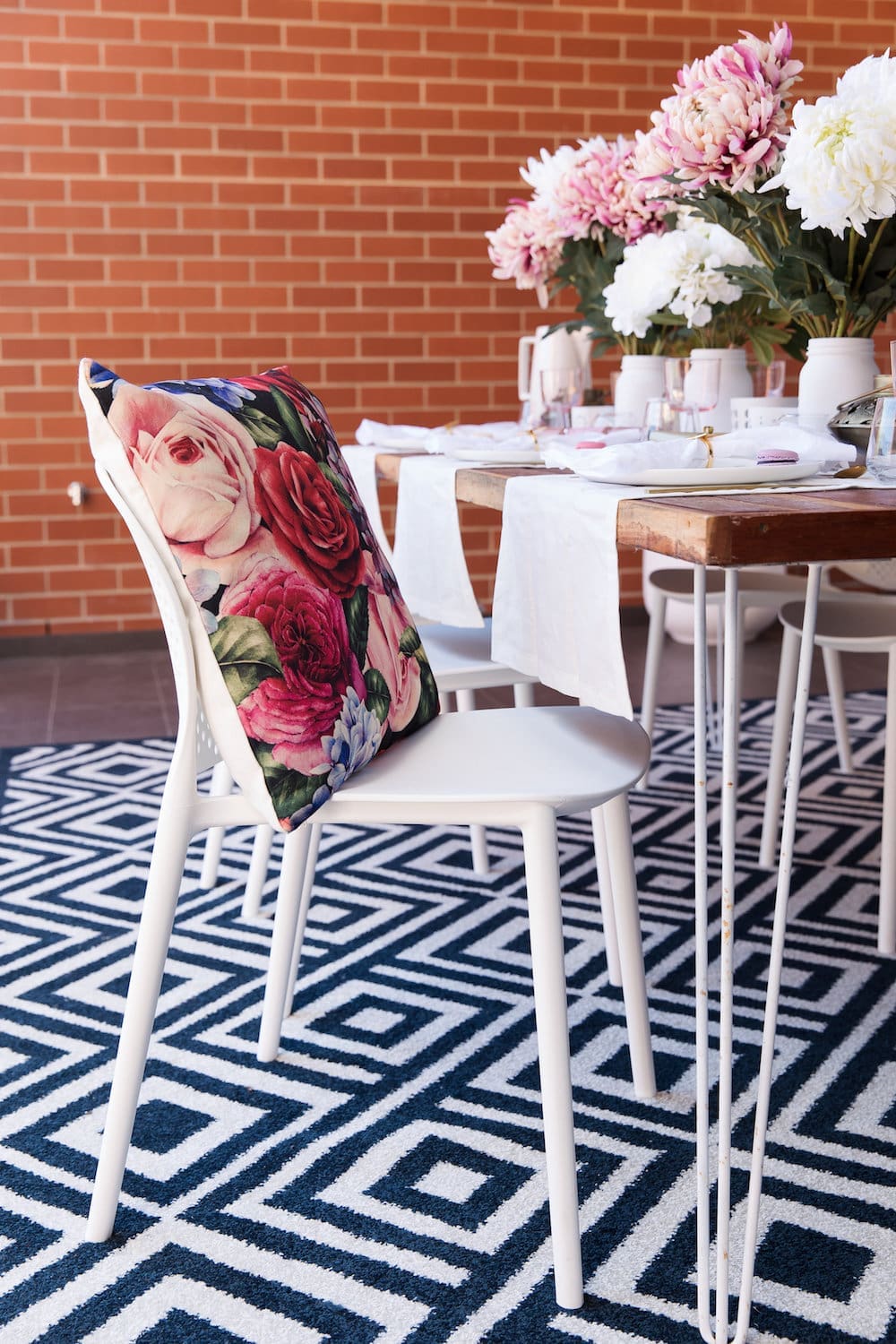 Don't choose image over practicality
If you have kids or pets, it's so important that you select a rug that is hard-wearing, as well as beautiful. Patterned or two-tone rugs are much more forgiving of any marks, stains or pet hair, and if you have little ones, a wool-blend is the right balance of plushness and durability, especially if you take the extra step of scotch-guarding it to protect against spills!
Hallways and high traffic areas will need something that can stand up against a lot of wear and tear. Keep the plush, delicate rugs for bedrooms or sitting areas where there won't be people walking across them too often.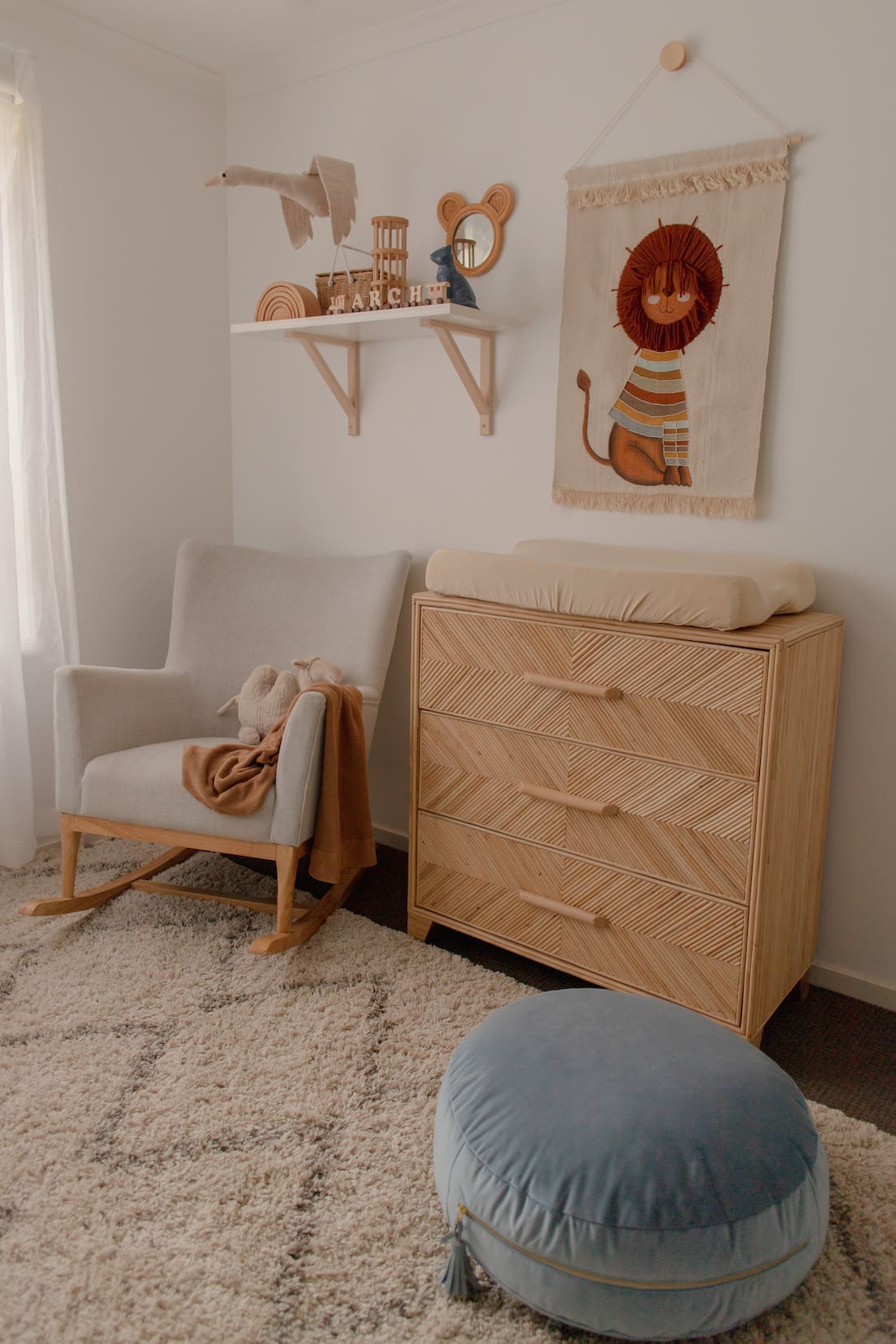 You might also like to check out these tips on what to consider when buying a rug by leading Interior Stylist Julia Green.
We hope these dos and don'ts of selecting the right rug have helped you. Have you got any tips or tricks to add? Tell us about it in the comments!
This post was originally published in September 2018