As you may have guessed from our regular DIY posts, we love to make and create!
From making a colourful geometric welcome mat to mini moss ball planters, we've tried our hand at many DIY projects (and many of them do not turn out to make it on the blog, ha ha!). As well us coming up with our own projects, we're constantly inspired by other home and interiors bloggers so today we've curated 5 must try DIYs for the home.
1. Timber pot plant stand
Lidy of Hello Lidy blog has made this simply stunning timber pot plant stand and we can't wait to make one of our own! You can find the full tutorial on her blog.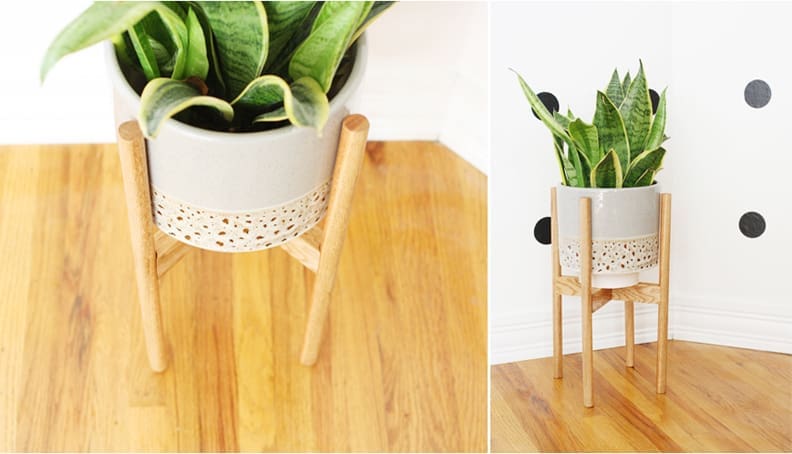 2. Marble dipped vessels
Combining marble-look with monochrome is a sure way to our hearts. This super simple marble dipped vessels DIY by Sugar & Cloth takes just minutes to do!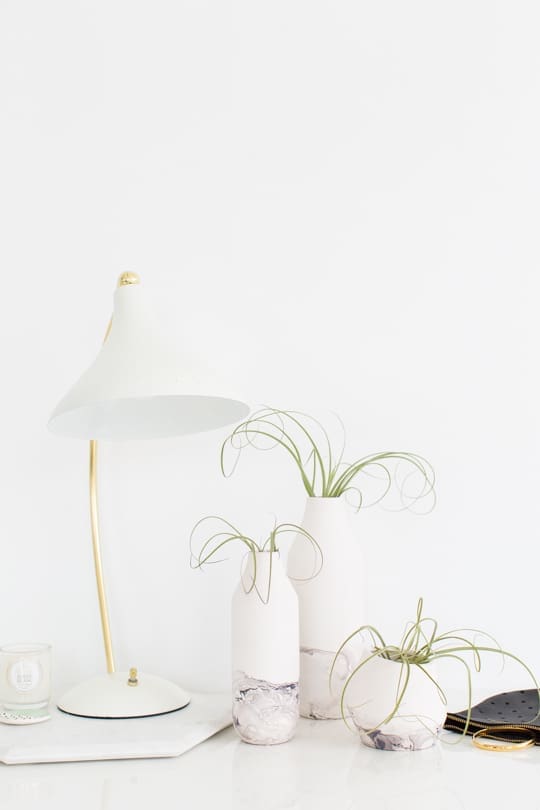 3. Fabric laundry bag
Caitlin of The Merry Thought made this stylish laundry bag when she moved into her apartment and needed a way to easily take her laundry to get washed. You can find the steps and download her 'Wash' sketch on her blog.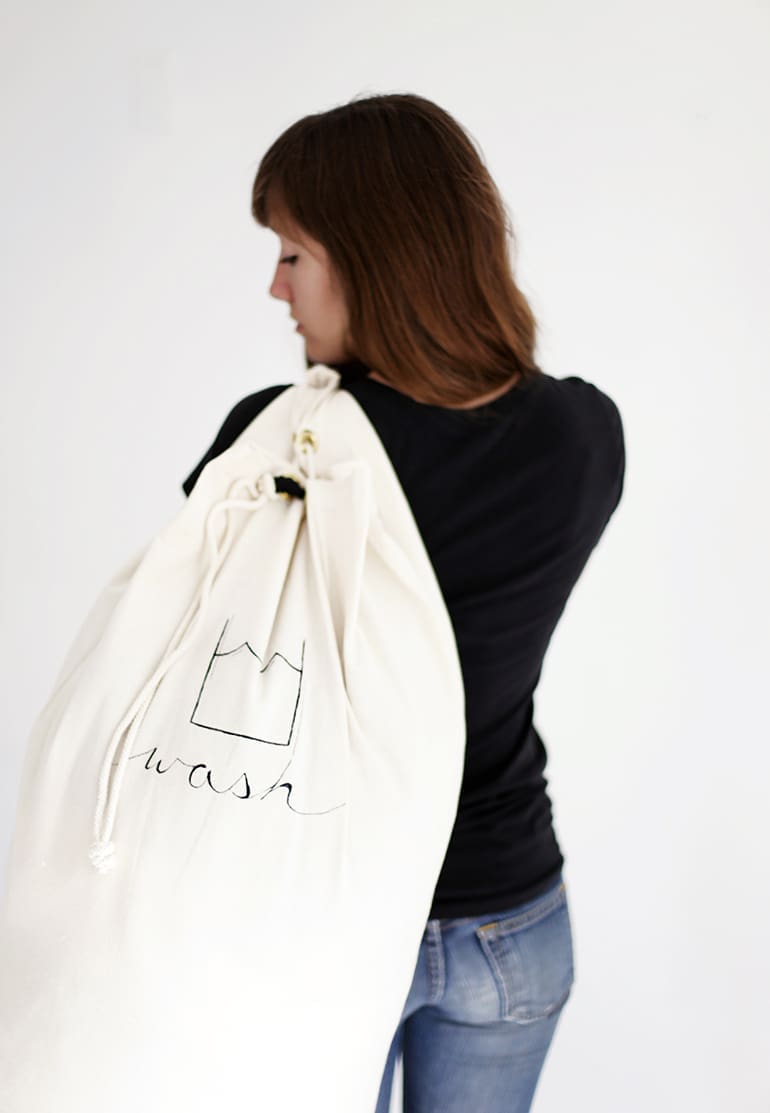 4. Fabric buckets
It seems our obsession with indoor plants is only getting worse with time. Adding to our recent post 'Top 9 ideas to indoor plants' is this stylish fabric bucket DIY by Design Sponge.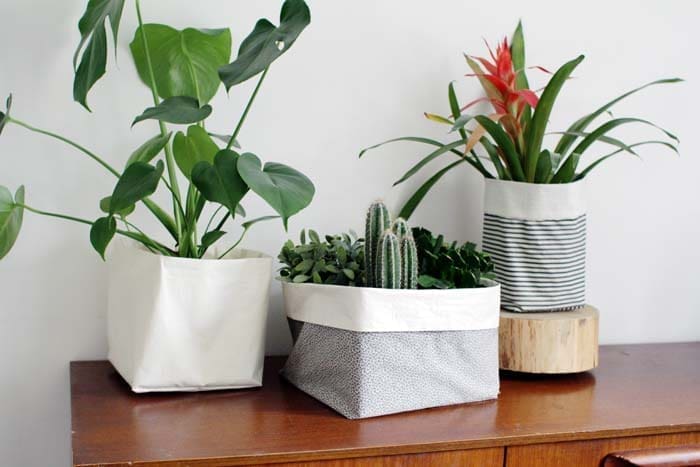 5. Mid-century side table
Another clever DIY by Sugar & Cloth is this mid-century side table which uses a cake pan to create a hidden storage section — can you believe it?!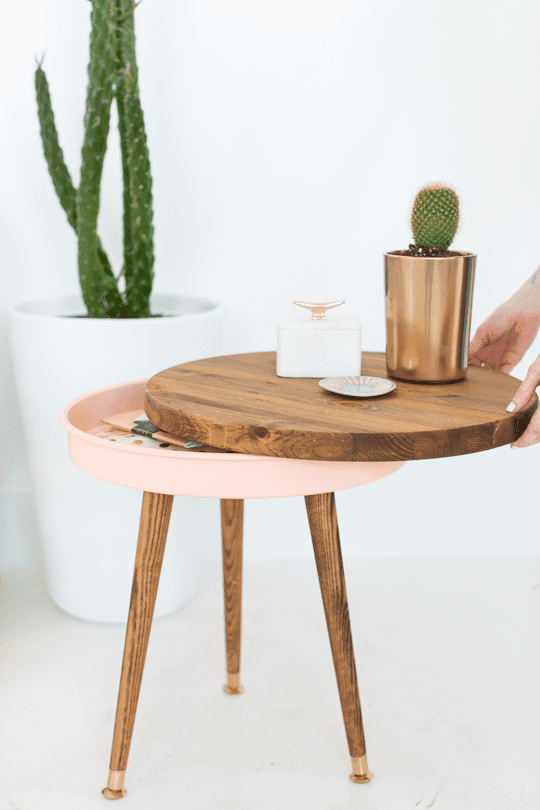 Do you plan on making any of these DIYs? Tell us in the comments below! Or we'd love you to share one of your favourite DIYs by linking to it in the comments section 🙂