It's our absolute joy to introduce you to today's artist — Mia Oatley.
You've probably seen her vibrant budgie bird paintings that are flooding Instagram and recently became available at fenton&fenton, or perhaps you spotted her art on the cover of the 100th Edition of Real Living magazine?
And if you haven't seen her works before, be sure to keep reading because she's tipped as one of the most exciting young Australian artists to watch and collect.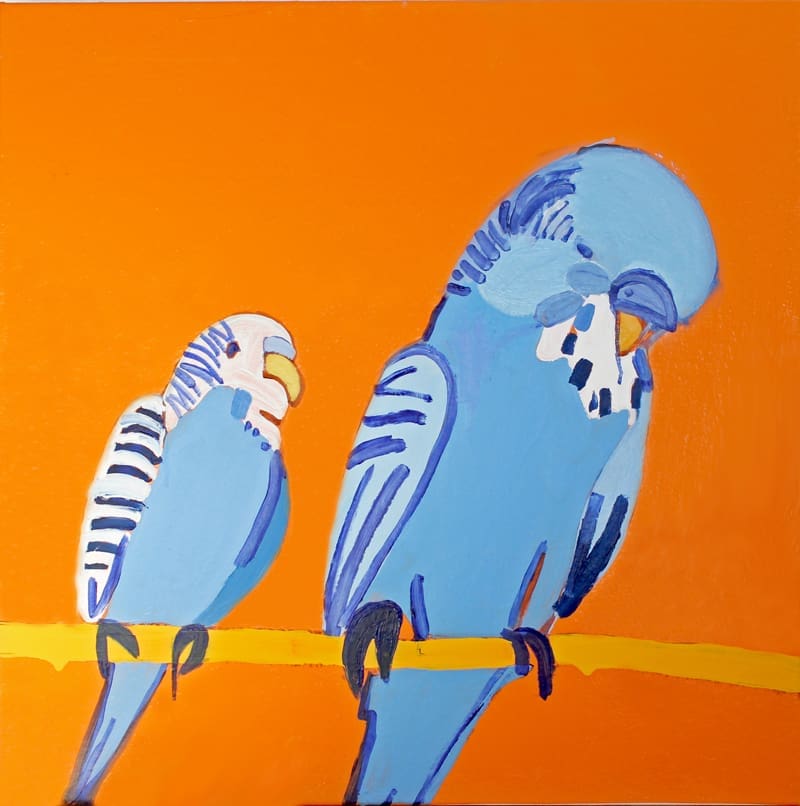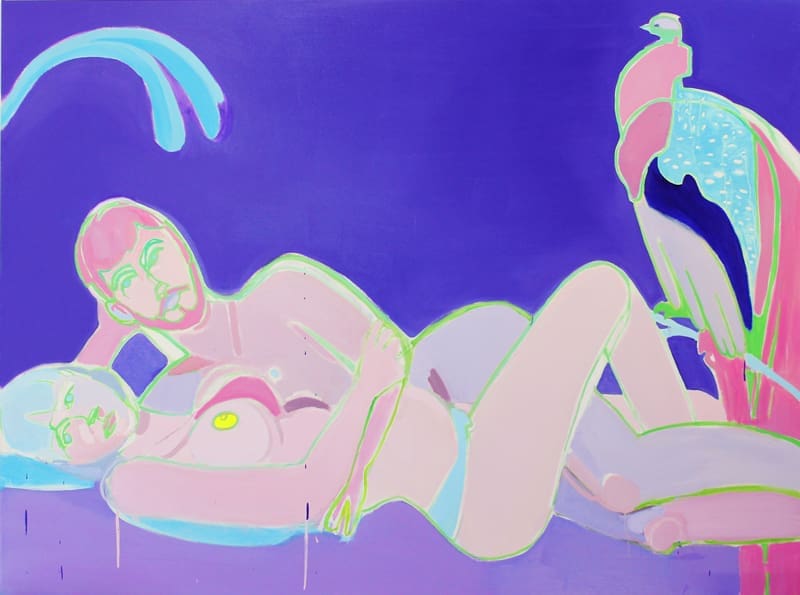 You arrived on the art scene about 10 years ago, can you tell us about your journey as an artist?
"I always loved art and being creative, even as a child, but I was one of those people who lacked focus at a young age. Until I was 24, I was pretty much a disaster but having a really fun time in life," laughs Mia.
That 'disaster' as Mia jokes, looked a little something like this…
"I went to art school two times and dropped out twice. Then I went and did fashion but discovered I couldn't sew!
"I found my fashion book the other day and looking through it, I was always about the patterns and textiles and less about the cut. At the time I studied fashion, you had to design as well as make the patterns and sew — and sewing really wasn't my forte."
Things really turned around for Mia when she returned to art school at 24 years.
Things took off quickly when I went back to art school. My first paintings sold while I was still at school. A casting agency bought some pieces for a client in New York.
"I began exhibiting solo shows while at art school and those went really well and led to other opportunities.
"Five months after graduating, I went overseas to Paris and loved it, and decided to stay. I was given a free studio to work from and did a couple of exhibitions in Paris.
"After three years living in Paris, I felt it was time to come home."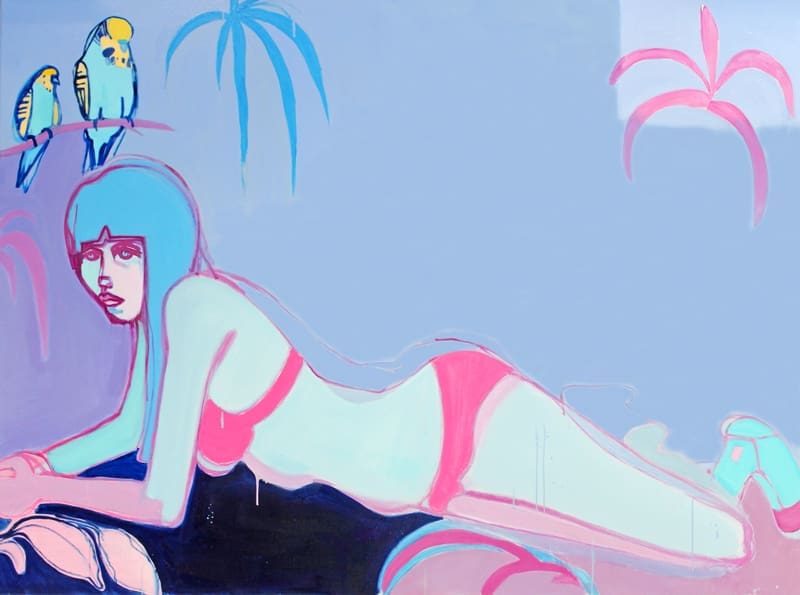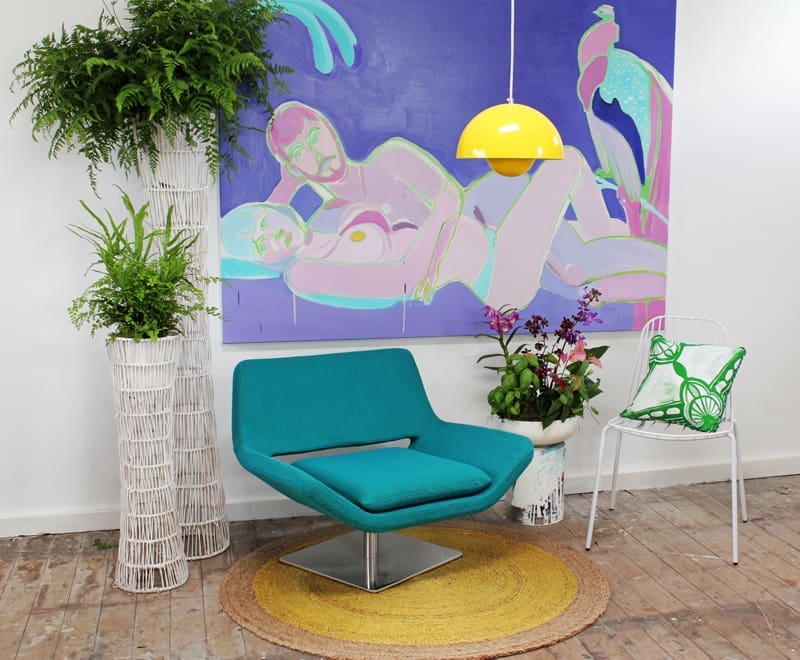 People are saying great things about your work. Do you find it adds pressure or is motivational when people say things like your paintings will be worth 5 million in 2050?!
"To be honest, I don't really notice it.
"Those quotes all sound really great, but being an artist has its ups and its downs.
"Everyday I'm just an artist getting up, making breakfast, hanging out with friends…" laughs Mia.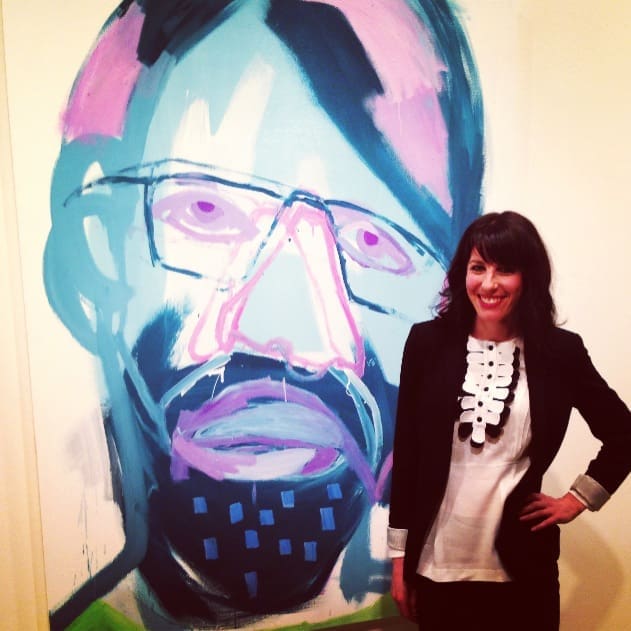 Last year you were nominated for the Archibald prize for your portrait of artist Tim Maguire, can you tell us about what that meant to you?
"Well after entering the Archibald prize nine times [laughs] it meant quite a lot!" says Mia.
"Each time I entered the prize, I thought I'd be nominated. That's the type of belief and positivity you need to bring to these things.
"While I would always enter with no expectations, it was disappointing to not be nominated. I would just pick myself up, dust myself off and try again the next year.
When I was nominated the greatest thing was all the support and love I felt from my family, friends and fellow artists — many of those people I hadn't heard from in years.
"As an artist you're just squirrelling away and can feel people don't realise how hard you're working, but they do and it meant so much to me that all these people contacted me."
Mia's latest collection — 'Night Queen' — is filled with bold and vivid budgies, bikini babes and beauty queens.
"It's a joyous collection that was inspired from a Raja's garden and the idea of Nirvana," says Mia.
"I find inspiration everywhere but am especially attracted to the colours and textures found in nature and fashion."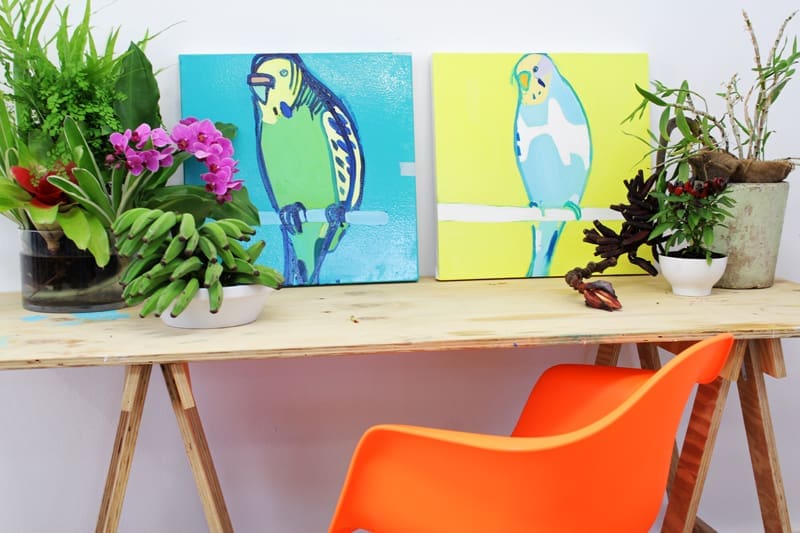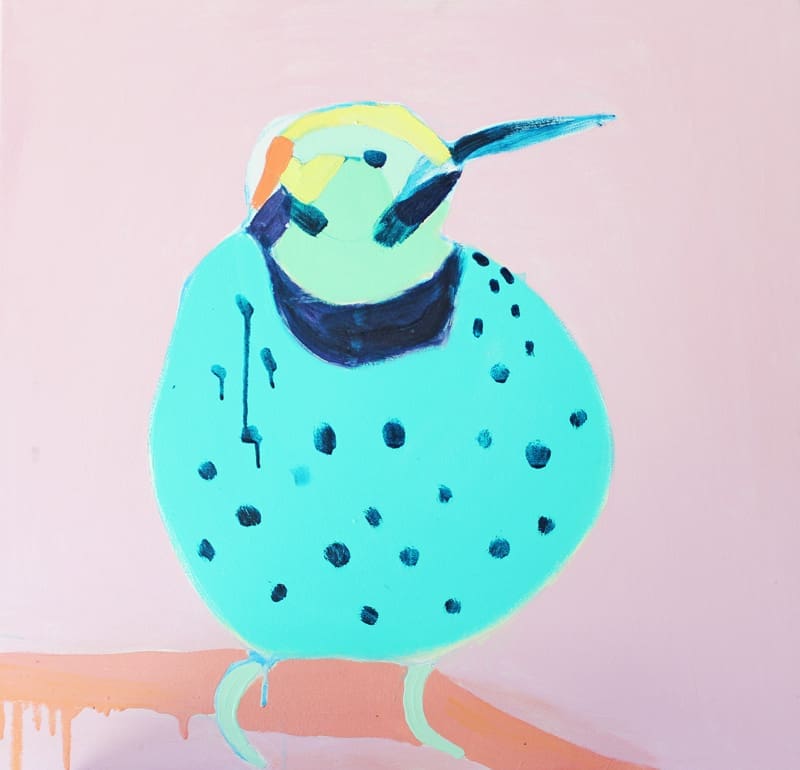 Have you already started on your next collection?
"Yes, I'm onto another collection now.
"I like to stretch out what I do — I feel there's lots inside and I want to keep exploring.
"As soon as I came back to the studio this year, I rolled out these huge canvas rolls and just started painting.
"I work spontaneously and have started doing quite massive abstract works.
"I've only done three but they're inspired by nature. Over the holidays I travelled along the Great Ocean Road so the paintings have watery greens, turquoises, Indian yellows, peachy pinks and other beach colours."
Does the collection have a name yet?
"I always come up with the name at the end. My work is always evolving so I like to look at the collection once I'm done."
What other things will you be working on this year?
"I am currently planning a large group show with other artists and designers and we'll announce the location in September.
"Other than that, I like to roll like my paintings — spontaneous and free.
"Often projects I've worked on get pulled together quickly and so I don't like to plan too much ahead and not be available for these opportunities."
Thank you Mia for chatting with us today.
Visit Mia's website for more information or to shop her limited edition prints. You can also connect with her on Instagram.