Two years ago we introduced you to Nathan + Jac who were shaking up the interiors scene by offering curated collections of homewares, art and soft furnishings to help you could achieve magazine-worthy interiors without needing to engage a stylist.
Well since then they have released one lust-have collection after another and their latest Autumn/Winter-17 collections are no different!
The Provocateur collection feature sultry wall art, red wine and rouge tones, and rich velvets while the Cumulus collection is all about untouched beauty, lush greens and natural weaves.
Check out these pics to get your dose of Autumn homewares inspiration!
Related article: Hot Autumn bedding to suit any budget
Related article: Autumn home decorating: Easy interior styling ideas to welcome the seasonal change
Provocateur collection
"This one is all about them lips! We discovered the talented 19 year old photographer, Nastia on Instagram, and as soon as we did we knew we had to curate a collection around those lips!" explains Tammy.
"The palette of Provocateur is as bold and unapologetic as the babe who lives here. 'Burnt Siena' by Haymes Paint on our bedroom walls create a moody marsala base, while accents of peach, dusty blush, sleek black leather and chic cool grey add polish and sophistication."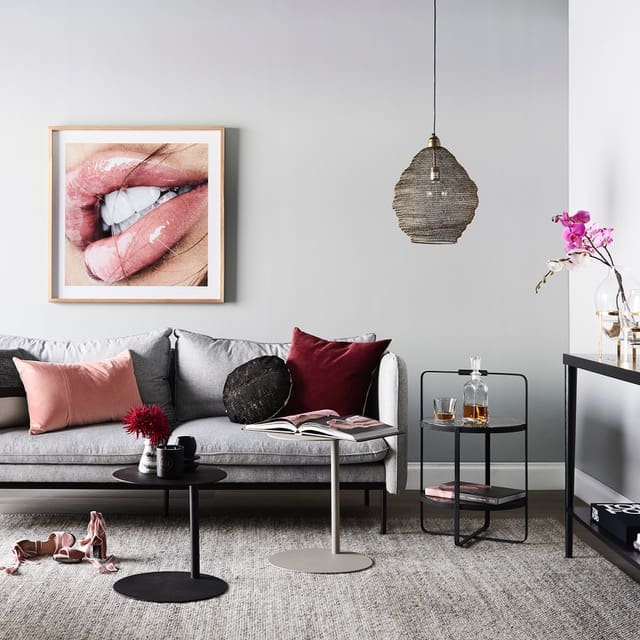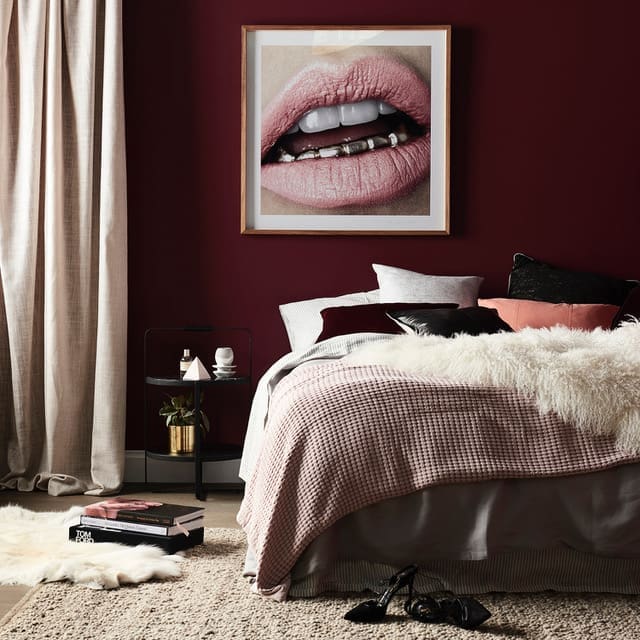 Cumulus collection
"The inspiration behind Cumulus is a personal one that comes from our adventures to New Zealand, the land of the Long White Cloud and reconnecting with our families over there. Kiwi blood runs through all three of us so we all feel a personal connection to the land, the people and the traditions," says Tammy.
"Our Cumulus collection draws inspiration from the lush green pastures and rolling hills, untamed and wild in their beauty, towering sand dunes and rugged coastlines for as far as the eye can see. Equally tranquil and serene and broody and masculine, our carefully curated Cumulus collection features layers upon layers, making it perfect for staying indoors this winter."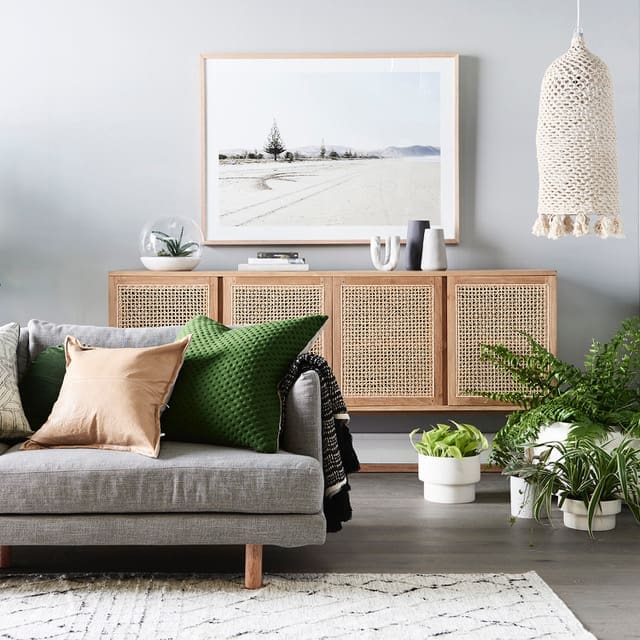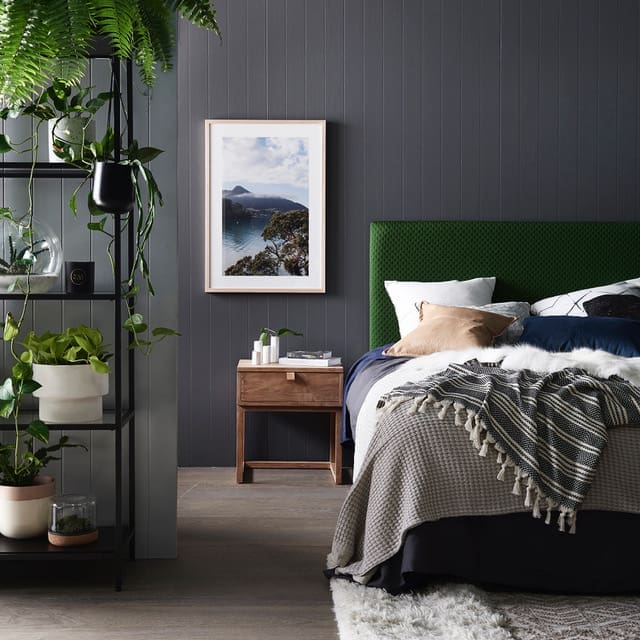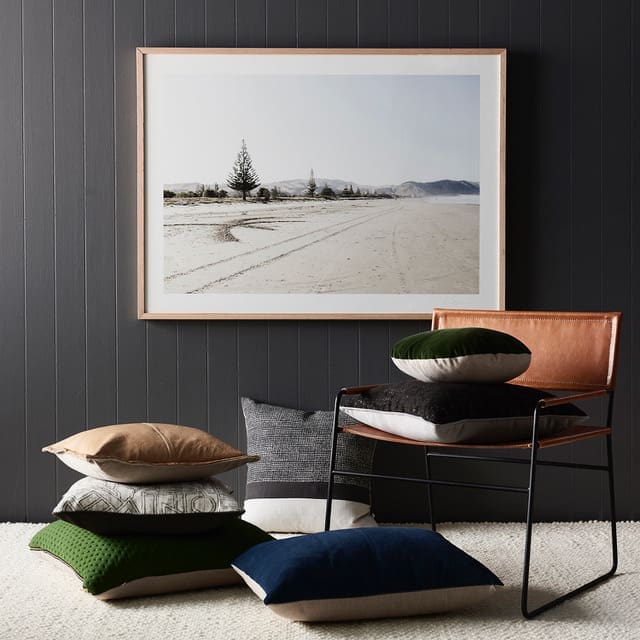 You can find out more and shop this just-launched Autumn homewares collection on the Nathan + Jac website here or connect with Nathan + Jac on Instagram for plenty more interior styling inspo.