With all the extra time we're spending at home lately, it's nice to sprinkle a little joy and what better way to do that than with some gorgeous homewares and decor finds?! Not only can they elevate your interior decorating… they can also lead to more Instagram-worthy pics. Because who doesn't love having a little fun snapping cute pics for Instagram?!
Whether your pics are just for you, or you're joining our monthly #stylecuratorchallenge, we've found some gorgeous homewares and decor pieces to take your interiors and Instagram pics to the next level!
Related article: 50 top items in home decor
Related article: Top 10 products for minimalist interior styling
Are you even an Instagrammer if you haven't made a smoothie bowl in a glossy coconut shell with one of these spoons sticking out the side?! Only kidding! But seriously, how cute are these gold shell spoons?!
Use one of these quirky gold spoons in a kitchen arrangement or when you take your foodie snaps. We love the shape of these ones, but there are plenty of designs to choose from.
A stack of beautiful books can elevate any space. We love to use them in a vignette as a base or in bookshelf styling.
Whether you're using them on your coffee table, or as a backdrop to another Insta-pic, they are a wonderful way to add that homely feel and express your personality. Our fave has got to be The Kinfolk Home.
With dining in becoming the norm for most of us, an easy way to elevate your dining table is with beautiful linen.
The crisp, clean backdrop of table linen is also the perfect choice for any table styling or food photography you may want to do!
One of the big interior styling trends of the year is organic ceramics. You can cluster several ceramic vases together to fill an otherwise blank area of the home or use them in a functional way, such as holding your wooden spoons in the kitchen. There's always an opportunity to incorporate more ceramics around your home!
A vase is a great way to add interest, texture and height to your styling. Pop in some foraged flowers, branches or foliage and you have the ultimate Instagram-worthy styling prop.
This brass candle holder gives us major heart eyes. Metallic accents are a fabulous way to elevate any styled arrangement, adding a pop of bling and dialling up the luxe vibes. This brass candle holder is beyond gorgeous and is on our wish list!
Whether you're styling up your dining table or snapping the latest foodie pic, rustic ceramic tableware is where it's at. And we reckon eating from a beautiful bowl or plate just makes food taste better, don't you think?!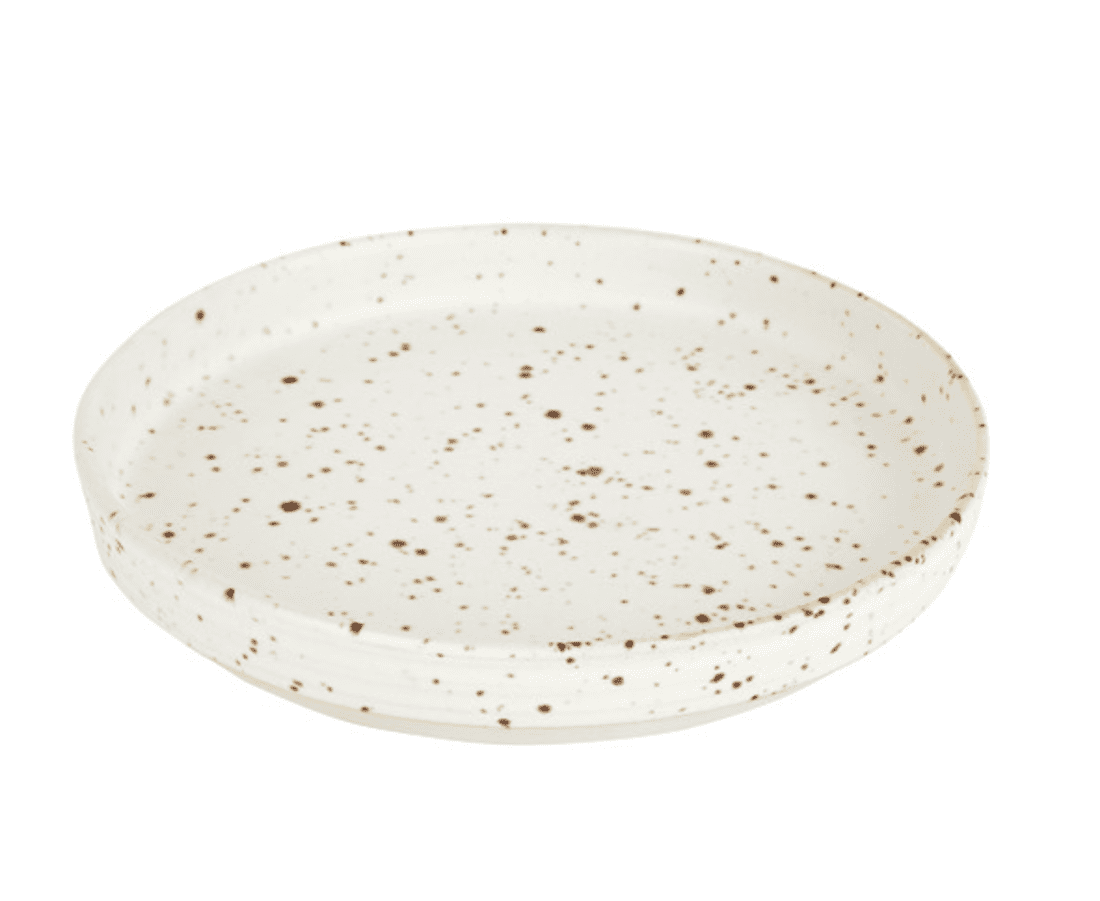 Perhaps it's just lockdown talking, but we're loving cocktails lately! And just like the perfect outfit or styled space, it's all about how you accessorise!
Try your hand at making dried citrus slices for a delicious and beautiful way to make instantly Instagrammable drinks! And if drinks aren't your vibe, these can also be used to scent your own DIY bath salts or used as gift wrapping decor! Talk about versatile!
We know we've already suggested a book, but it felt criminal not to include this stunner too! The Tom Ford coffee table book screams elegance and sophistication. It's the epitome of chic and almost guarantees you amazing Instagram pics!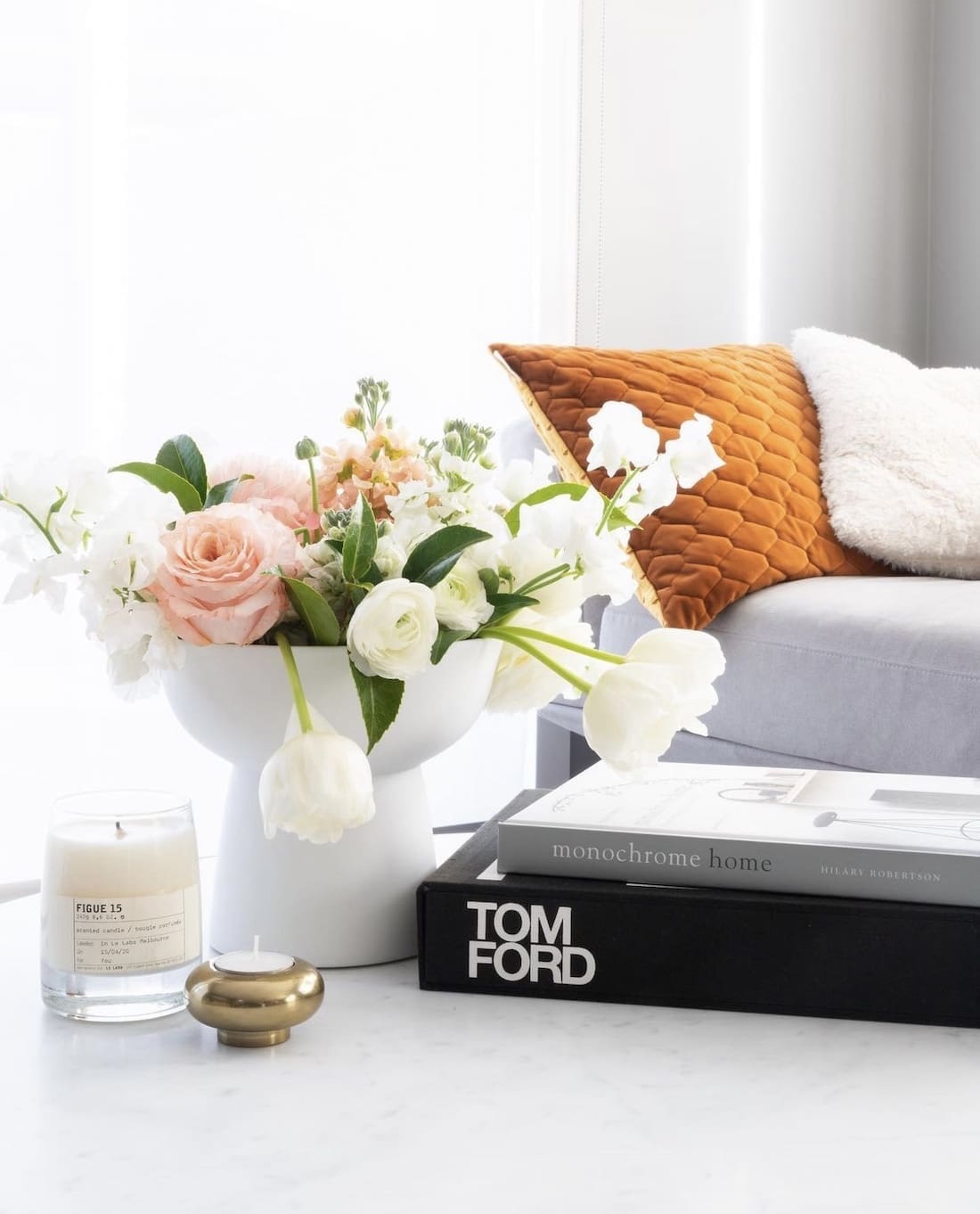 It's no secret how much we love candles! They can elevate a room with their heavenly scent, add ambience, and thanks to the number of gorgeous shapes and vessels out there, be yet another accessory for your next pic.
We've seen these female figure candles trending at the moment, like we saw in this laundry tour. And if you're not sure what scent to choose, take a look at our summer and winter scent guides here.
Cushions are always a good idea! They're one of the most affordable ways to update your interiors and can make the perfect backdrop to your pic. Go for a single colour in beautiful linen, or jazz it up with a fun print.
We're currently crushing hard on cactus silk cushions, like these Moroccan beauties from Beni Kesh.
No one likes washing up, so may we suggest you invest in beautiful tea towels?! They'll not only make the task feel a little less like a chore, but also make a fab accessory to help you snap those amazing Instagram pics.
Draped over the kitchen counter for that perfect kitchen vignette. Styled in the bathroom next to an ultra-stylish hand soap. Rolled up next to a wooden brush and eco-friendly stainless steel pegs in the laundry.
They may be designed for the kitchen, but when they're this gorgeous, they can be used in endless ways!
A decor piece in its own right, we adore this stone diffuser from ECO. Modern Essentials. Essential oils can have a calming and uplifting benefit in the home, and this diffuser will also add a touch of sophistication to your social media pics.
That little ribbon of mist instantly makes us feel calmer, even if it is just in a pic! Or… maybe that's just us! Either way, it's a gorgeous accessory for Instagram and the home.
Um… how stunning is this agate tray?! If you want to elevate your pics to the next level then this is the piece to do it. It's beyond gorgeous, but if it's a little over budget (we hear you!) then just know that any tray is a styling essential.
We adore fresh flowers, but if you're after something a little more long lasting, then you need to get yourself a dried floral arrangement.
Dried or preserved blooms, grasses, stems, berries or seed pods make the perfect accompaniment adding texture and beauty to your home (and your pics). For styling ideas and where to shop the best, check out this article here.
Has out list of Instagrammable homewares and decor inspired you to elevate your styling or get creative with photography? Which product is your fave? Or, are we missing some other gorgeous homewares that must make the list?! Tell us in the comment section below!
Disclaimer: This article contains some affiliate links. This means when you click on a link and purchase something from that site, we may make a small commission at no extra cost to you. We promise we only work with brands we know, love and trust.