Supported by UpMove
So you've just purchased your new home and can finally say good bye to all the stressful jobs that come with buying a house — endlessly browsing real estate websites, home inspections, auctions and getting your finances arranged. But before you launch into finding a trustworthy moving company to set you on your way, take a minute to consider any home improvements you might like to make before moving into your new home. Because a house that's without furniture and appliances is the easiest to upgrade and you won't have to live through the renovations.
Here are the top 6 home improvements to make before moving into your new home thanks to expert removalists Sydney, UpMove.
Related article: Do you know what your interior style is? Take the quiz!
Related article: Step inside this luxe Bayside home, styled to a T by Bask Interiors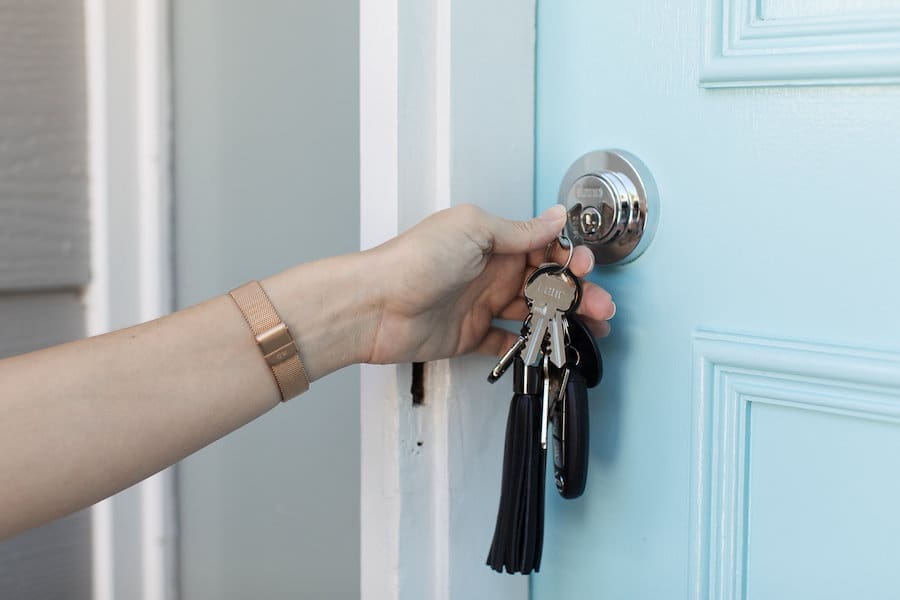 1. Change external locks
It may seem overly cautious to get your locks changed but just think for a minute who else could potentially have keys and access your house now? Perhaps tradespeople who did work on the house previously, neighbours, friends of the previous owners, babysitters… the list goes on.
For security and peace of mind, enlist a locksmith to change all your external locks — and don't forget the back door, garage doors and any sheds or buildings on the property.
2. Flooring
If you're considering changing the flooring at some point, our advice, do it now! Avoid the hassle of turning your house around once it's filled with furniture and all your possessions.
Whether it's updating timber floors with a sand and new lacquer, replacing carpets in the bedrooms or changing the flooring throughout your whole house, you'll thank yourself if you get onto this home improvement job before moving into your new home. And if you're looking for advice on what type of flooring is most practical, check out our helpful flooring guide here.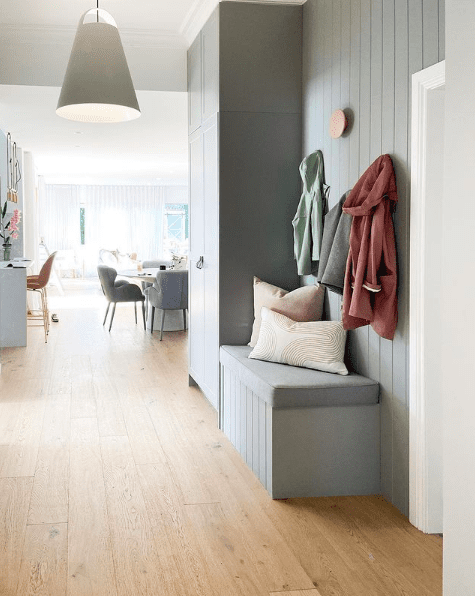 3. Painting
Another home improvement that's quicker, easier and generally more affordable in an empty house is painting. It saves so much preparation time, avoiding the need to pull furniture away from walls and protect items with drop sheets. Painting is also a great way to put your own personal stamp on the home and few things are better than the feel (and smell) of a freshly painted home!
For tips on how to pick the right white paint, check out this article, and if you feel like being bold with colour, we've got tips on how to select colour for the mood you want to achieve in your home.
4. Batteries in smoke alarms
Don't miss out on this practical (and potentially life-saving) home improvement — changing batteries in smoke alarms! You may also have carbon monoxide detectors or other security systems that require batteries so while you're at it, change them all. It's another way to give yourself more peace of mind before moving into your new home.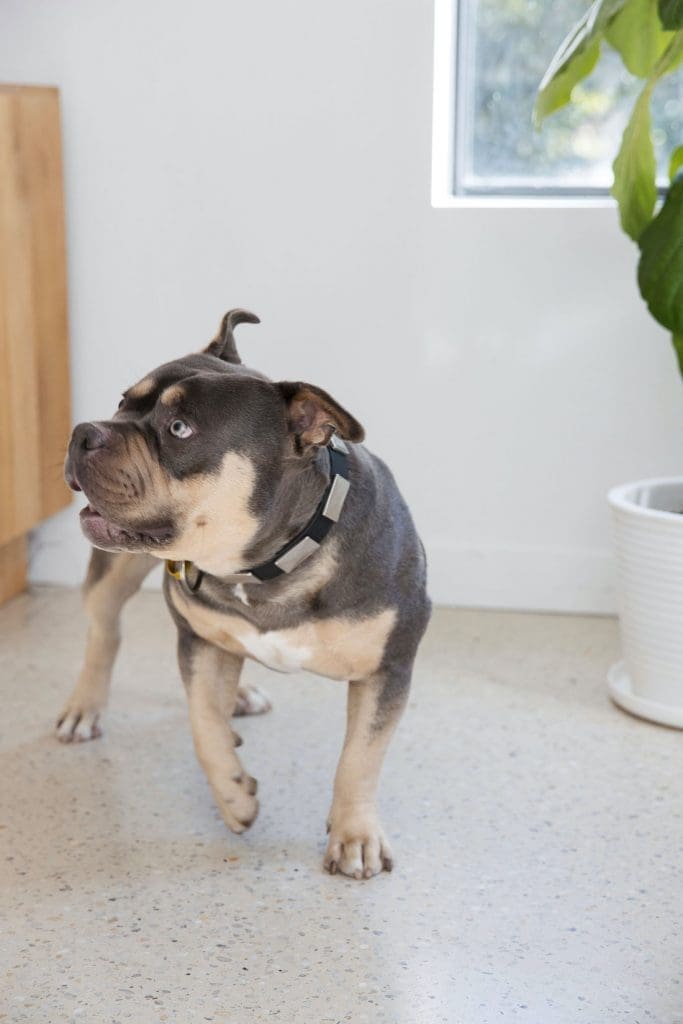 5. Child- and pet-proofing
If you've got young children or pets, doing a spot of proofing before you move in can prevent unfortunate accidents. There are many ways to reduce hazards around the home and a few common ones are securing cords from window coverings, putting protectors over electrical sockets, adding baby gates to secure off stairs or areas of the home, and testing latches on gates.
You can find a comprehensive child-proofing checklist on the Raising Children Network website.
6. Deep cleaning
Not so much a home improvement project but something we always suggest doing before moving into your new home is to give it a deep clean. It's so much easier to blitz through an empty house, steam cleaning and disinfecting floors without having to navigate around furniture for example, so put on your rubber gloves and get cleaning.
We're big advocates for using natural cleaners wherever possible and you can find our comprehensive list of natural cleaners you can make yourself here.
Are there any jobs you recommend doing before moving into your new home? Share them in the comments so we can all benefit!
More moving advice here