Beni Kesh is all about ethically sourced, luxury artisanal pieces. Moroccan homewares handmade with care and so intricate, you can literally see the workmanship.
There's just something so special and so personal about the pieces that Beni Kesh founder and Interior Designer, Chàntelle Traficante hand-sources… and we were keen to learn more.
Related article: Australian made ceramics: The perfectly imperfect creations from Alice Bell Ceramics
Related article: Explore the stunning artisan hand printed textiles by Walter G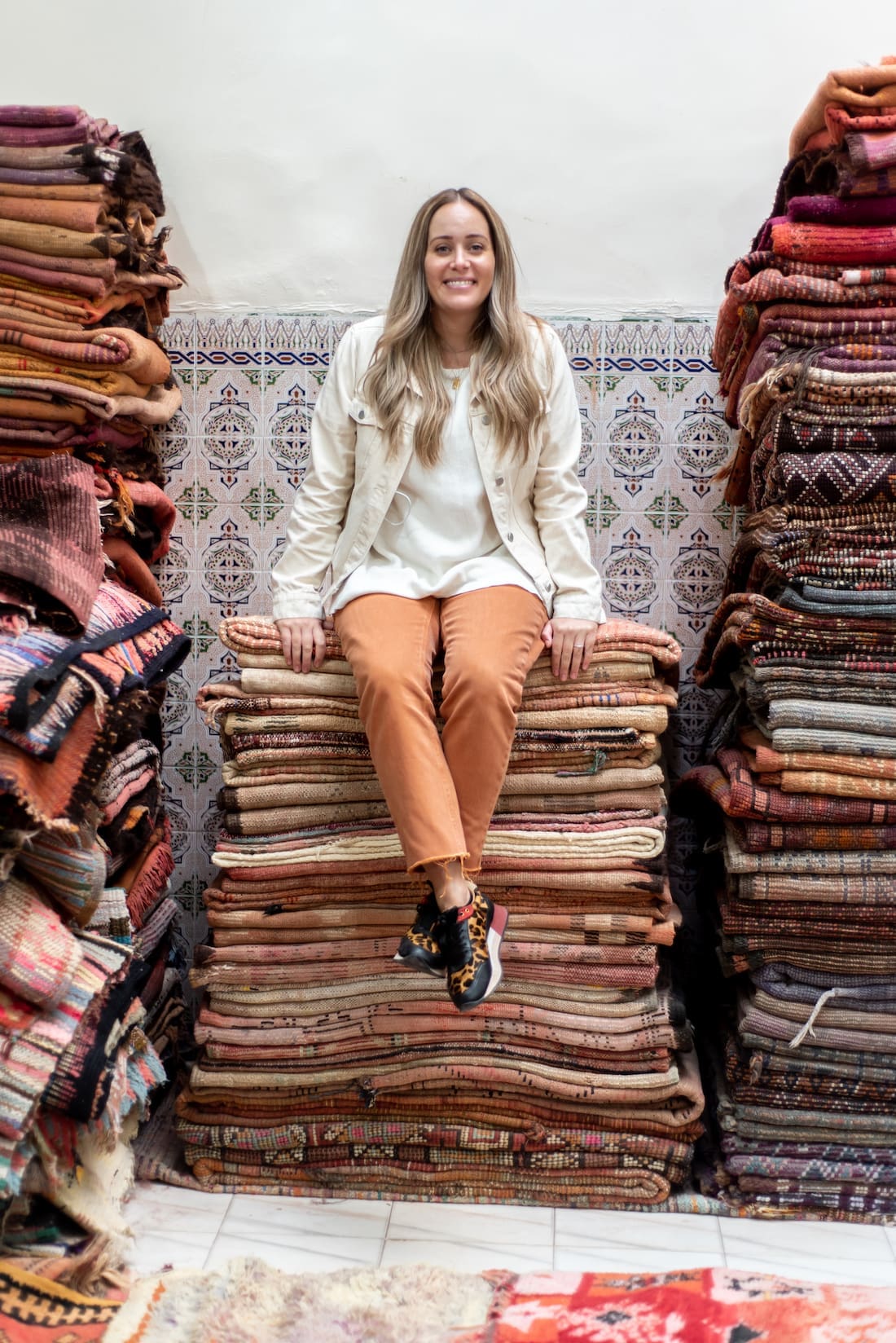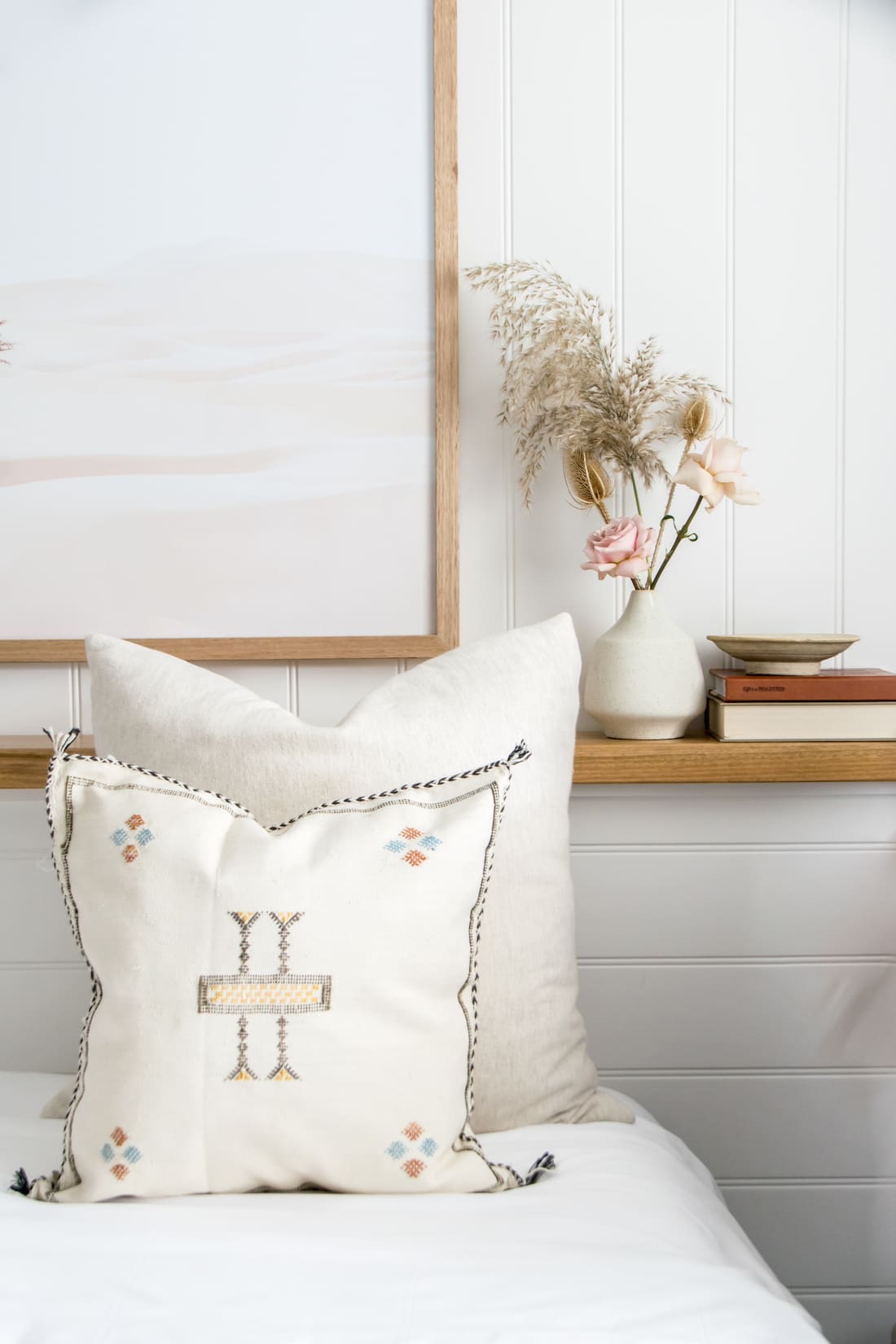 It was a trip to Morocco that stole Chàntelle's heart and sparked an idea for her business, Beni Kesh.
"You could say I'm a self-proclaimed professional traveller… or at least I was!" smiles Chàntelle.
"I love to travel and I love interiors, so it was inevitable that I would eventually combine the two. My Mum and I took a trip to Morocco back in 2017, and I was completely inspired by everything.
"My husband Trent played professional football for 10 years. This meant we moved around a lot and I felt like I wasn't accomplishing enough through my own career.
"It sparked the idea that I wanted to create something I could do from anywhere in the world. Mum and I had just returned from Morocco, the idea was planted and I just jumped right in."
Beni Kesh is not just about importing Moroccan homewares. Chàntelle has developed deep and meaningful relationships with her artisan makers.
"After my first trip to Morocco, I was in love. So I went back again, and again… and again! Over the years I have built beautiful friendships with the families I work closely with.
"It's incredibly special that they've shared their traditions, knowledge and skills with me. Some artisans have even taken the time — and patience — to show me how they make each piece. Their talent is unbelievable.
"The name Beni Kesh means: A celebration of travel, inspired artisanal homewares, curated with a luxe bohemian aesthetic."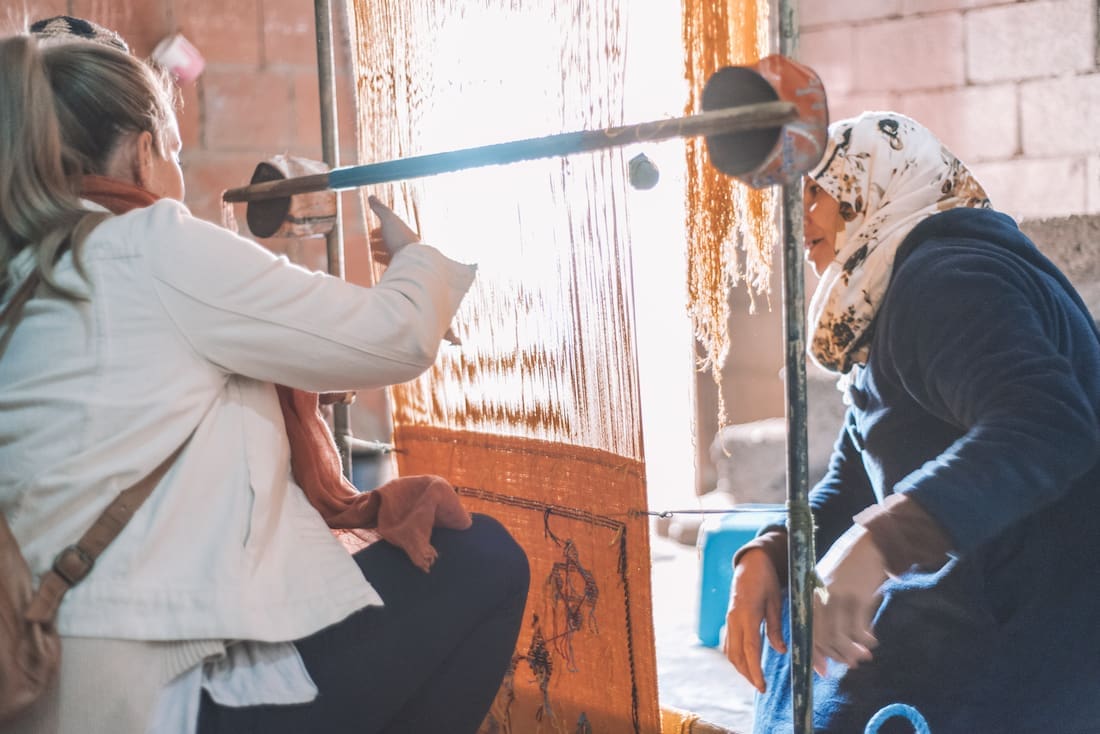 Chàntelle proudly ensures her store stocks ethically sourced, luxury artisanal Moroccan homewares.
"Having personally met some of the artisans and their families, I have seen their workspaces which are generally in their own homes or small workshops.
"Many of the places I source my rugs and cushions from are off the beaten track. They're 2-3 hours away from your usual Morocco travel destinations. Many of the rugs with contemporary designs are sourced from women-led cooperatives.
"I also work closely with families who have been in the carpet industry for over 60 years. They have shared so much knowledge with me. I am forever grateful," smiles Chàntelle.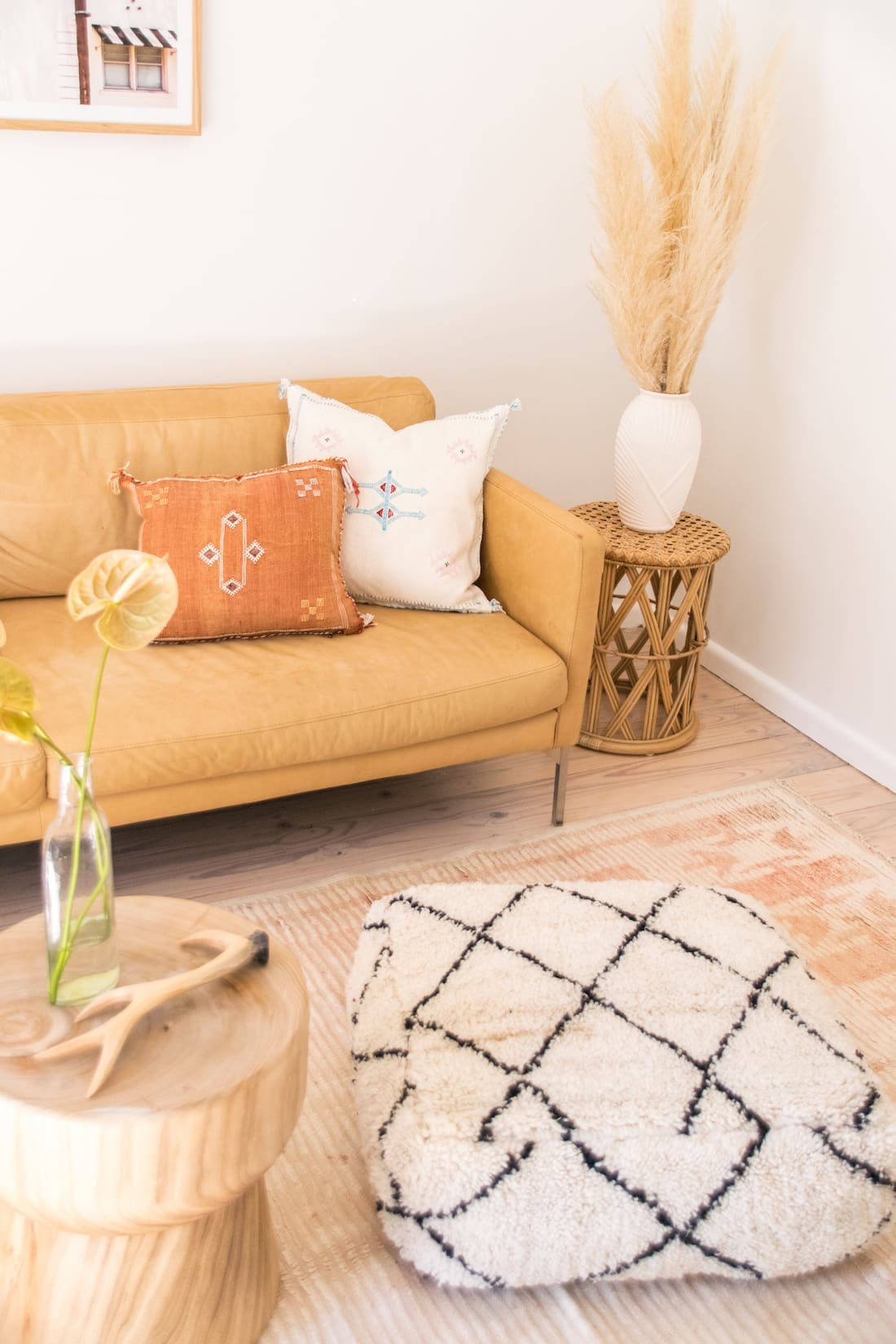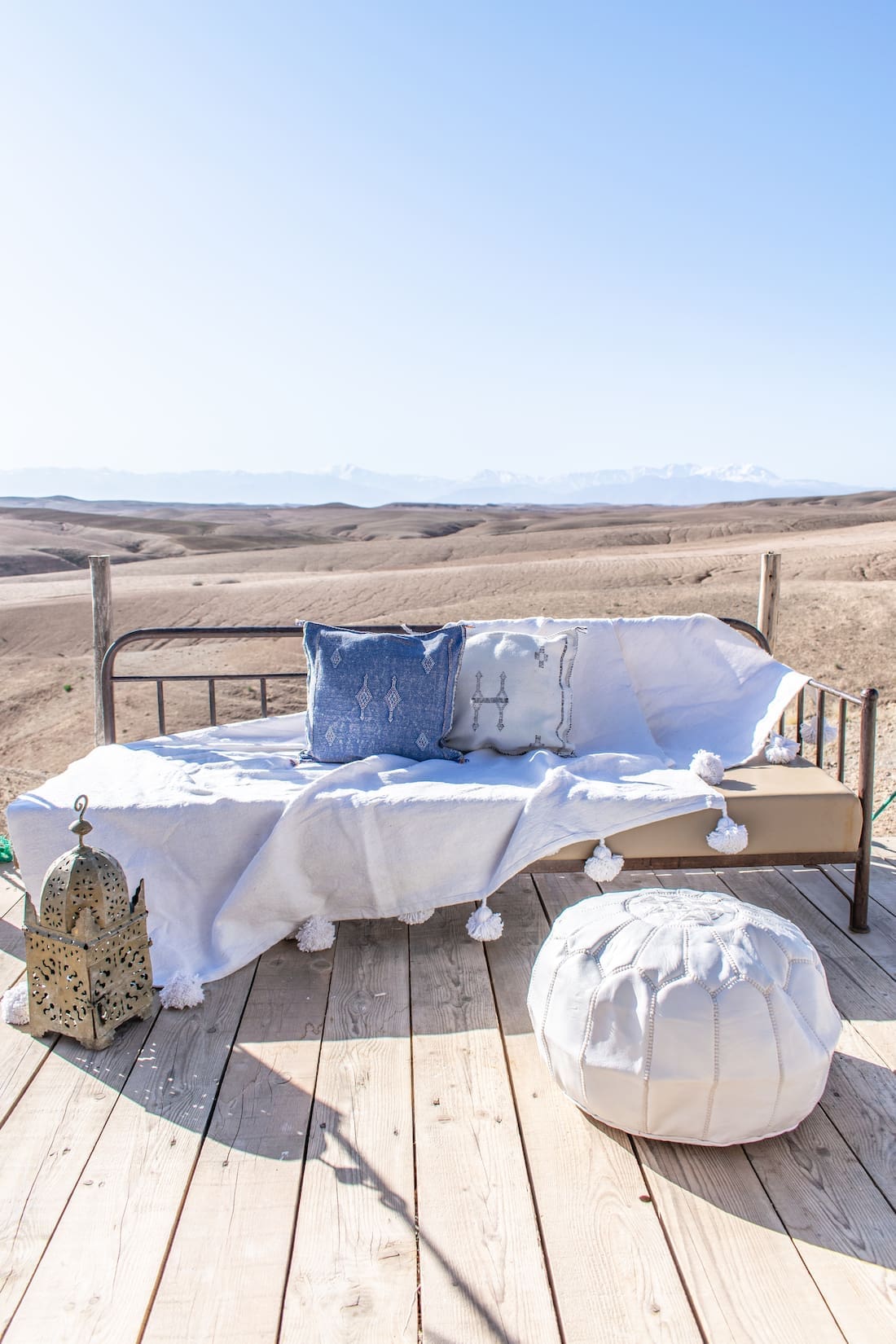 Cactus silk cushions are having their moment in the spotlight, so we were keen to learn more about these luxe textiles.
"Cactus silk cushions are stunning! They have this gorgeous raw texture, and intricate design. They're filled with character, thanks to their slight imperfections which can only be achieved by hand," explains Chàntelle.
"I remember on one of my trips, we stopped in this tiny village where we wandered the local streets and came across a weaver in her home. This lady spent so long trying to teach me, and even let me weave on one of the cactus silk cushions she was making. I was absolutely terrible!
"And yet, she kept smiling and nodding at me the whole time. It was a pretty special moment. Moroccan's have a beautiful inviting nature and the biggest hearts."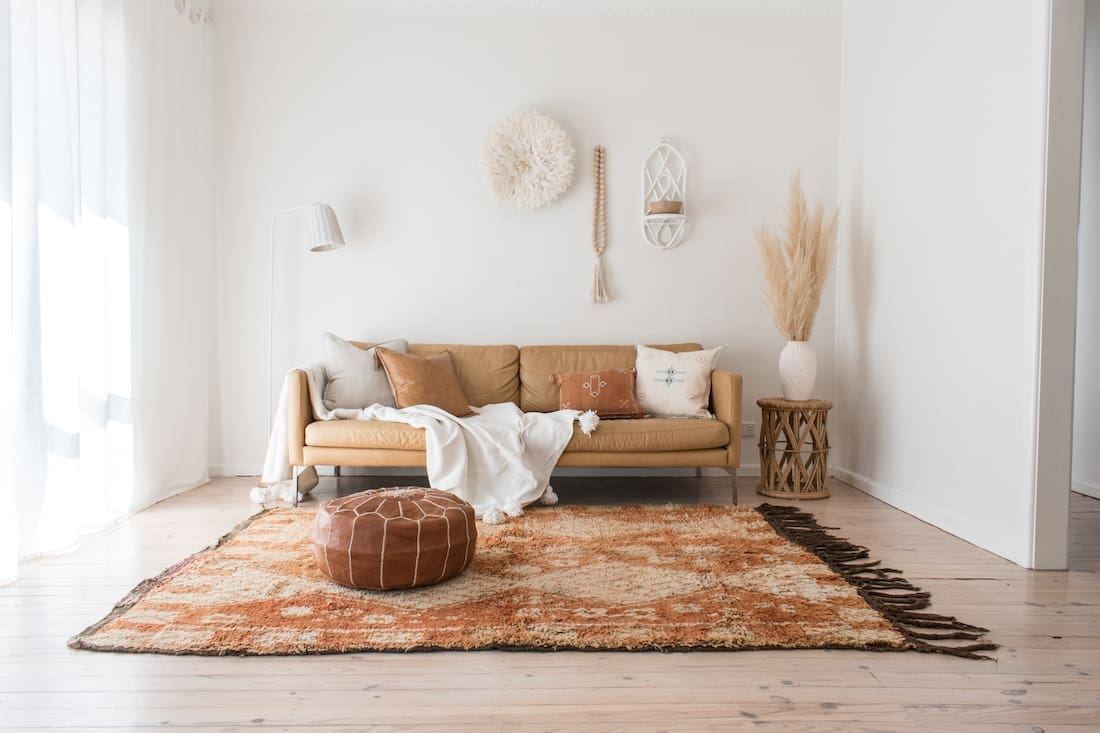 Running a small business that relies on regular, overseas sourcing trips does not sound easy during a global pandemic…
"Unfortunately I've not been able to travel to Morocco in the past 18 months. On my last trip, I was 29 weeks pregnant, and my husband called saying I needed to get myself a mask and get home ASAP.
"Looking back, I'm so grateful I got to experience one last trip right before the world turned upside down. I received my shipment from that trip 4 days before the world literally shut down! It was insane.
"And while we can't currently travel, I'm grateful that I can still keep my business going. I am in constant contact with all the families to keep things moving.
"I like to see this as just a roadblock in the world of small business. And in small business, there are lots and lots of roadblocks," says Chàntelle with a smile.
"Also, surround yourself with like-minded, supportive people doing something similar to you. Find your tribe and support one another."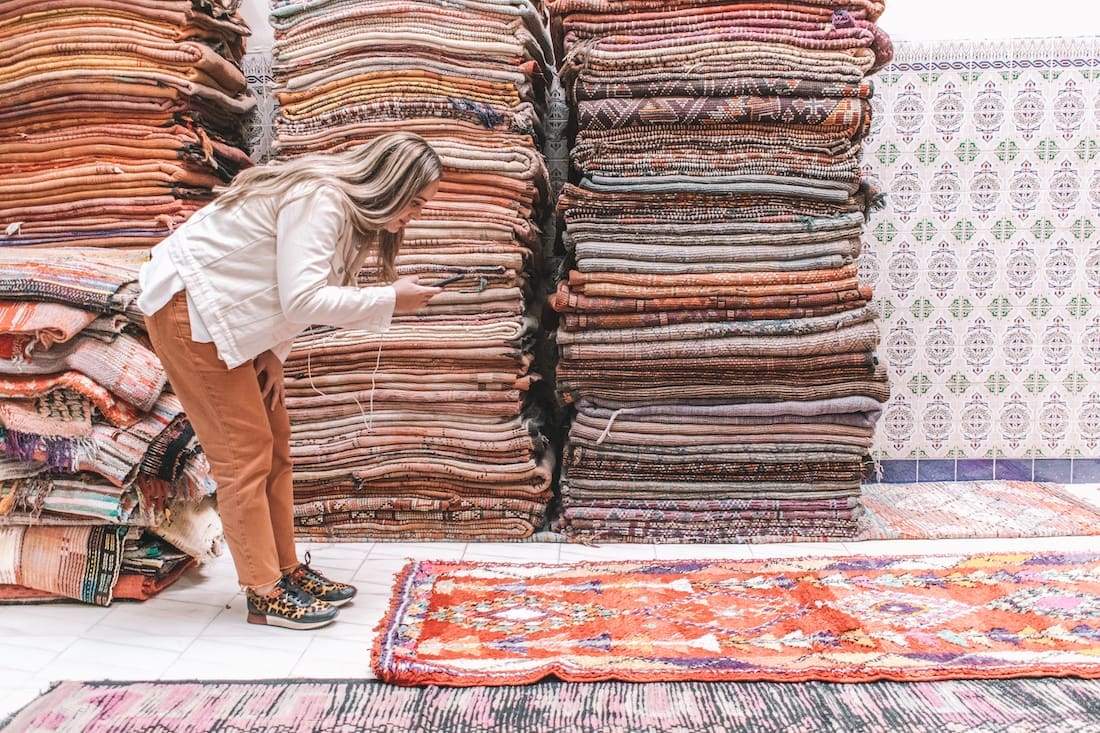 The future of Beni Kesh looks bright, as Chàntelle aims to showcase more of the full artisanal making process to the buyer.
"I'm in the middle of creating a Beni Kesh Collection of contemporary styled rugs that are customised, and made to order. I love vintage, one of a kind pieces that are full of character and charm, yet also appreciate a modern interpretation of these traditional designs.
"The new collection will be available in much larger sizes, and my clients will get to work closely with me designing their rug, see how it's made with updates from the artisan along the way."
We loved learning more about these beautiful artisan Moroccan homewares. To shop the full Beni Kesh collection visit their website, check them out on Instagram or Facebook.