Finding stylish rugs is seriously our biggest shopping challenge! Yours too?
It seems near impossible to find a rug that's the right size and shape, not to mention colour palette and style!
A beautiful range of rugs that caught our eye though are the newly released Moroccan rugs at Tigmi Trading, a global store that curates responsibly sourced hand made product from around the world.
While Moroccan rugs follow centuries of traditional methods of production, we're loving the fresh colours of these rugs!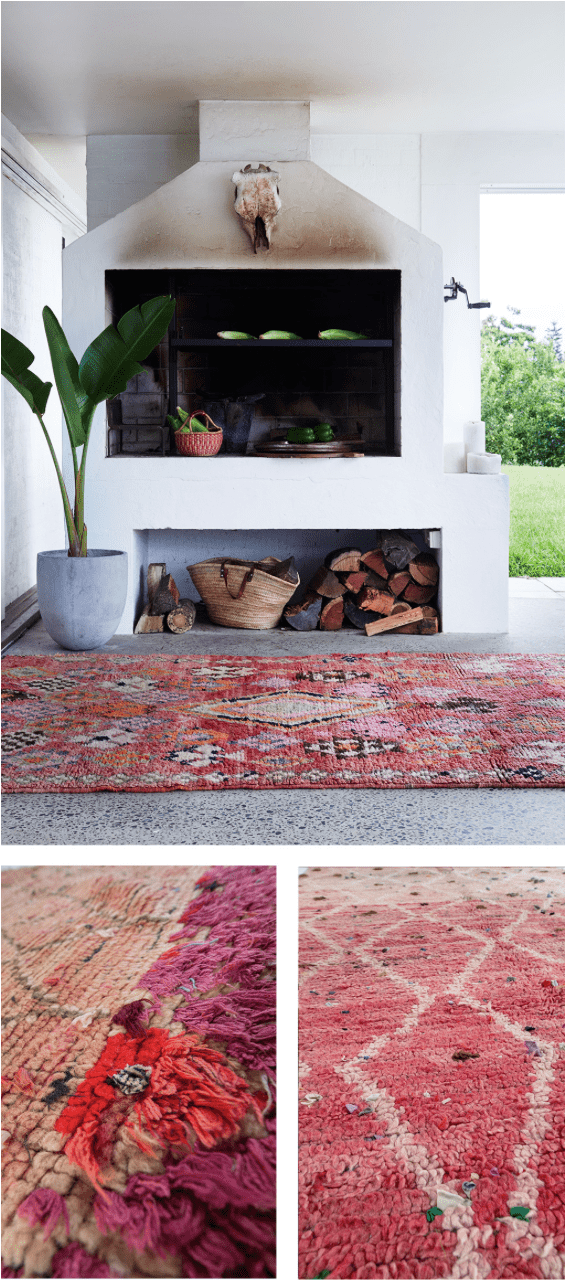 Lucy Sutherland, Trend Forecaster and General Manager of the International School of Colour and Design, says "A key trend for 2016 is a celebration of texture. Evolved in response to some of the highly coloured, graphic trends that we've had over the past couple of years".
She labelled this trend 'Softly Softly' and says this pared back look focusses on natural finishes and a softer colour palette, similar to the muted pinks in the rugs pictured above.
A subtle pop of colour in a rug is an immediate way to add interest, warmth and texture to a space.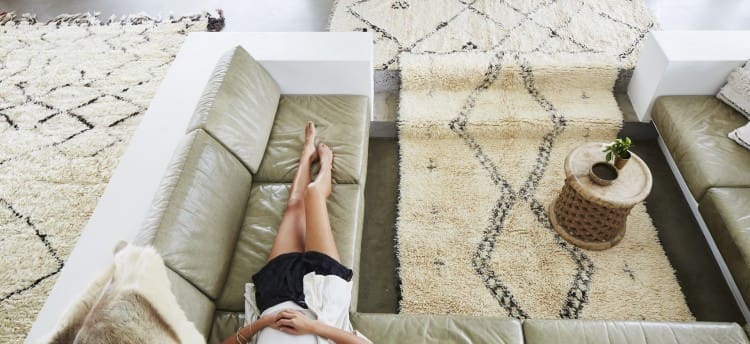 Of course, if like us you tend to prefer a monochromatic colour palette in the home, there are Moroccan rugs for you too.
You may well have seen the 'Beni Ourains' rug before — one of the hottest rugs last year and still so popular that Kmart recently attempted to make a copy… unfortunately this imitation falls short so we've still got this original baby on our wish list!
We love how this rug looks in a modern setting, against clean line furniture and bright artwork… for us it's the perfect base.
If you love the look of Moroccan rugs, you can check out the full collection, including bright and colourful or more earthy rugs, at Tigmi Trading's website.
You may also like to read Julia Green's advice on what to consider when buying a rug — she shares some great tips about scale, colour and more!