Colour and joy. That's what today's feature artist, Kate Florence, captures with her wonderful abstract art as she focuses on celebrating the human form.
We sat down with Kate to hear about her journey to becoming an artist, and where she finds the inspiration for her works of art.
Related article: The organic strokes and geometric shapes from abstract artist, Prudence DeMarchi
Related article: Artist spotlight: Discover the colourful, vibrant and joyous paintings of Chris Mercer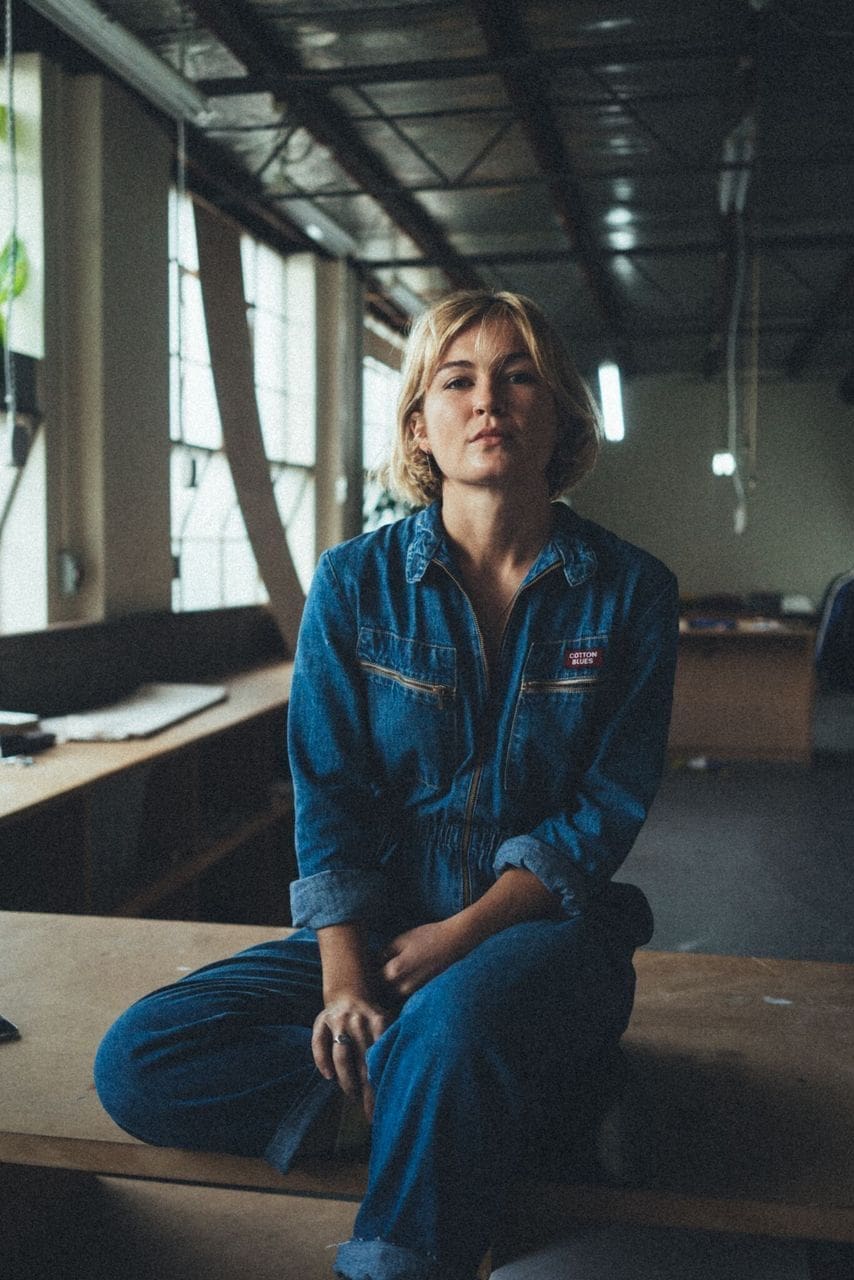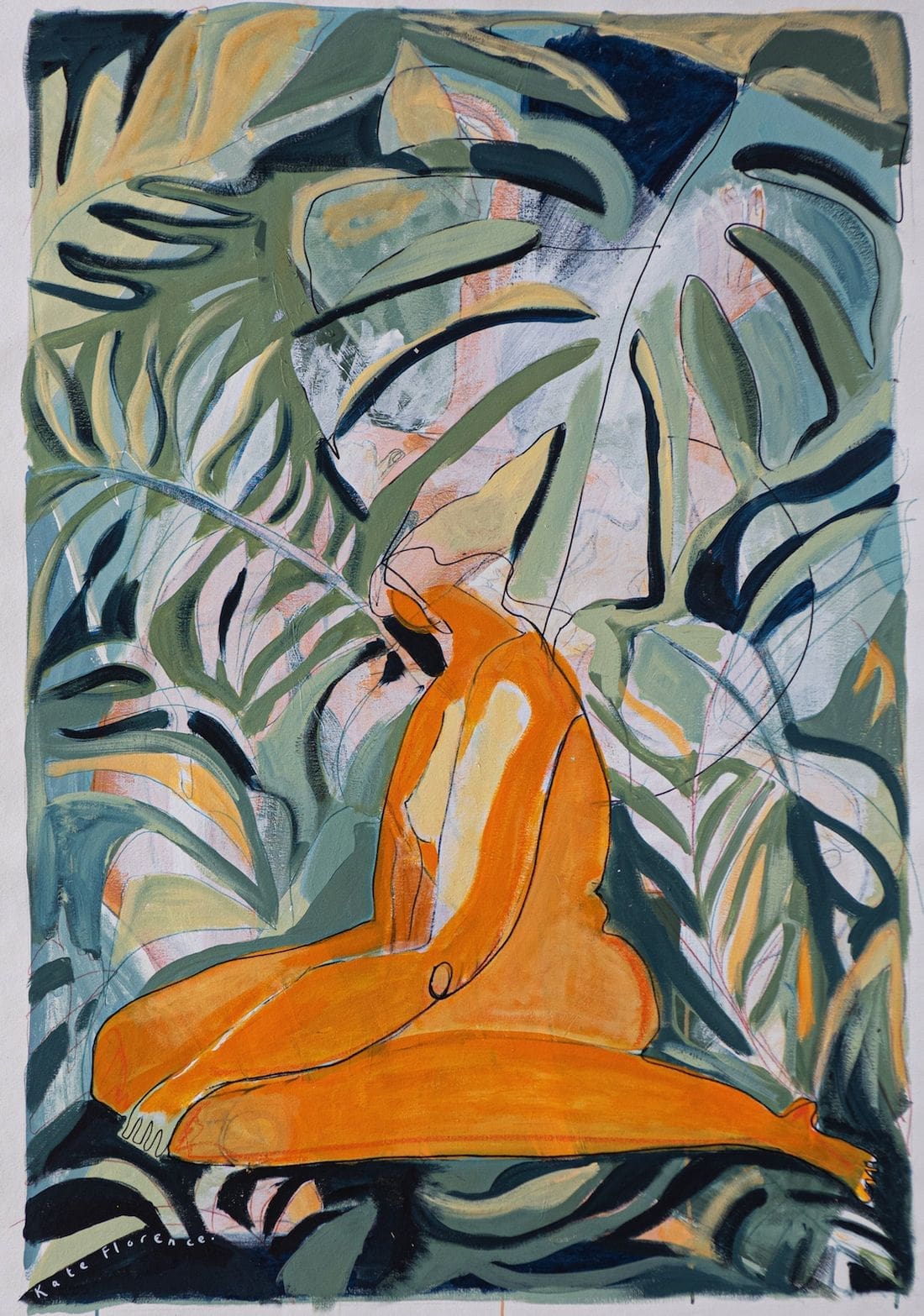 Hailing from the Gloucestershire countryside in the United Kingdom, Kate Florence now calls Melbourne home.
"I'm from a very rural part of England and moved to Melbourne just 3 years ago. Growing up, I spent a lot of time riding horses, playing with pigs and running around in fancy dress costumes — how sweet life was with no technology," smiles Kate.
"Art has always been a huge part of my life. I grew up loving it and was always drawing. Art, not surprisingly, was my favourite subject at school.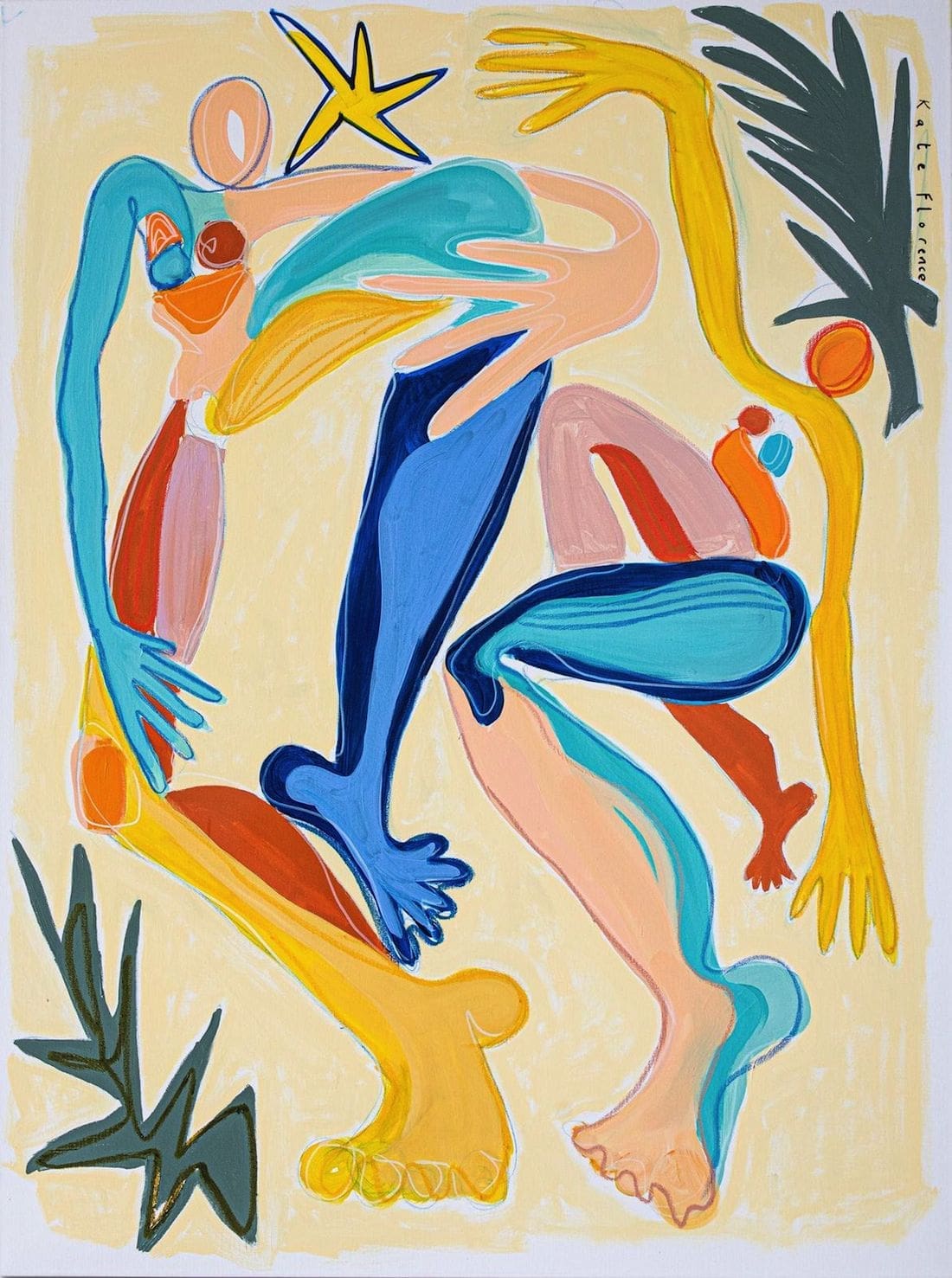 A common thread running through many of Kate's artworks is the human figure — a subject she is continually intrigued and inspired by.
"I have always been so fascinated with human form. I don't think I'll ever tire of it as an art subject," she says.
"I've always attended life drawing classes and studied form. Colour found my practice at the start of last year. I've been guided by paint. Exploring the relationship of colours and the emotional gravity they draw from us.
"I work in a very dynamic way, without much of an outcome in mind. It's important to me as an artist to have a very practical approach — to create a conversation with my work and colour palette.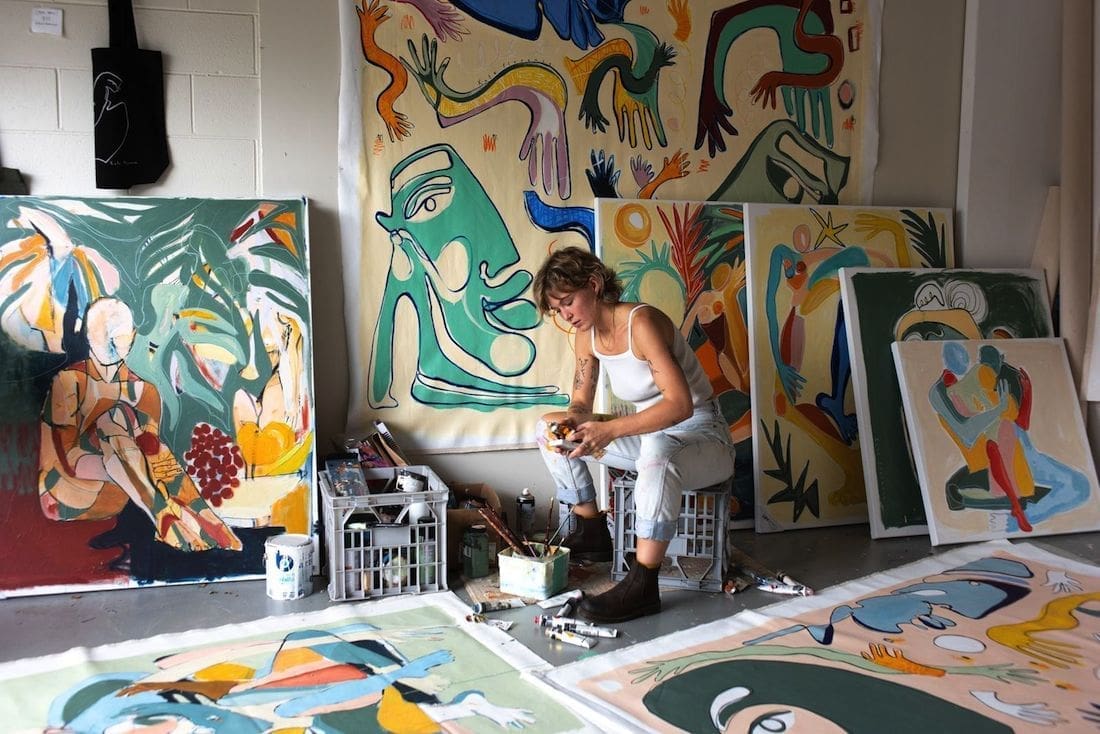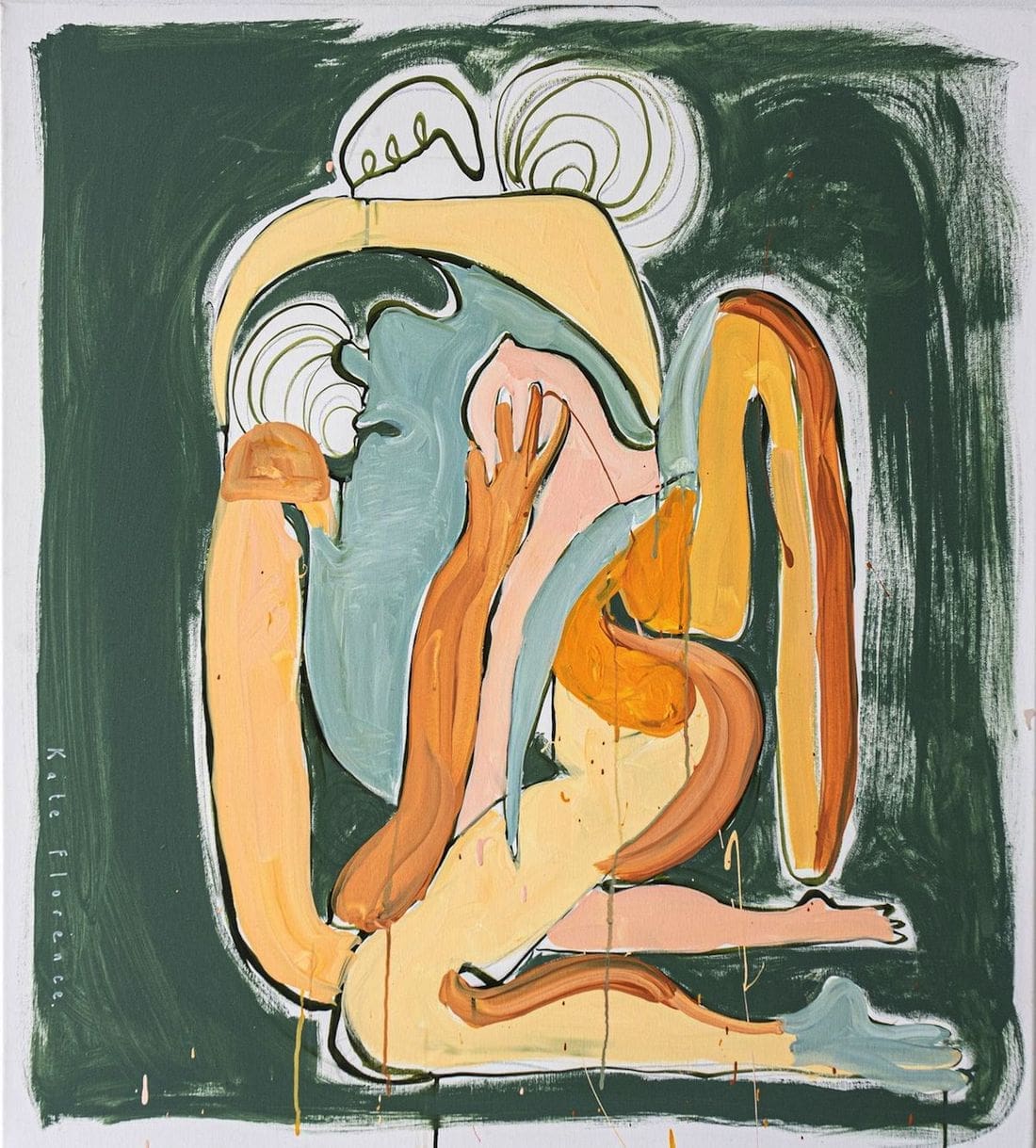 The creative process behind Kate's creations is somewhat unique, as she let's the work guide her.
"I am very messy!" laughs Kate.
"I often just hit the canvas straight away with a loose drawing in my head and see where it takes me. Recently, I've begun drawing on an iPad first to keep wastage as low as possible. If I draw something I love, I use that as a guide for a bigger painting.
"Texture has become important in my work. I often start with a canvas flat on the floor and create a texture ground. This will become a building block for the rest of the painting. A work will often have so many layer of colour before the right one speaks to me."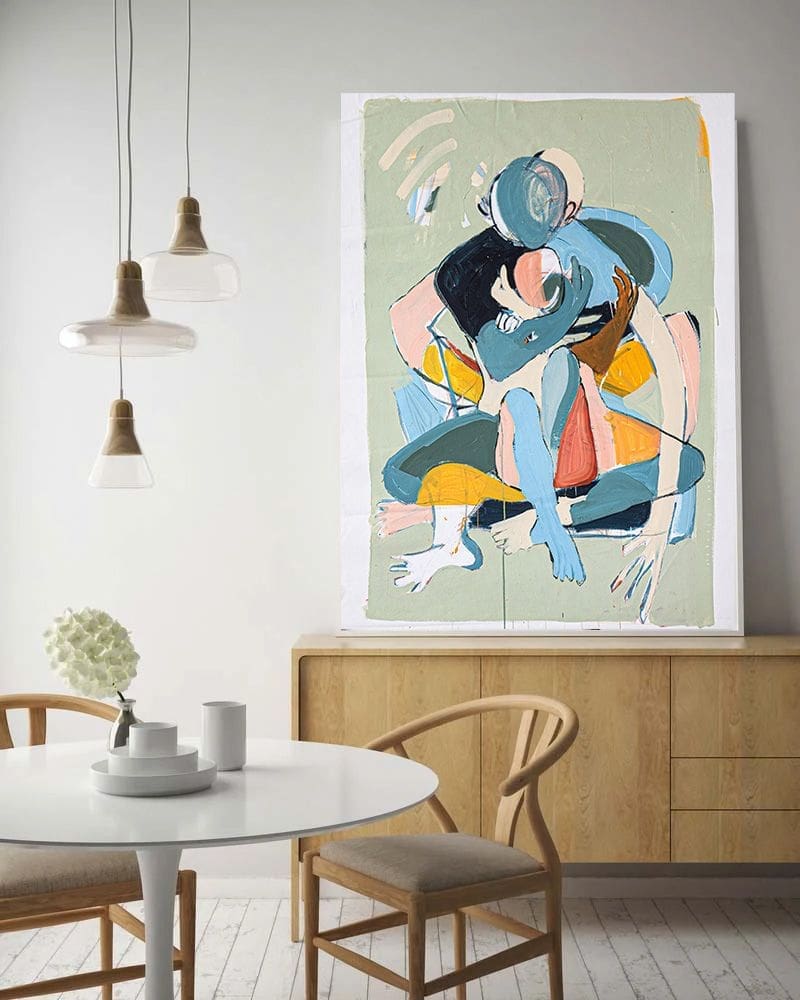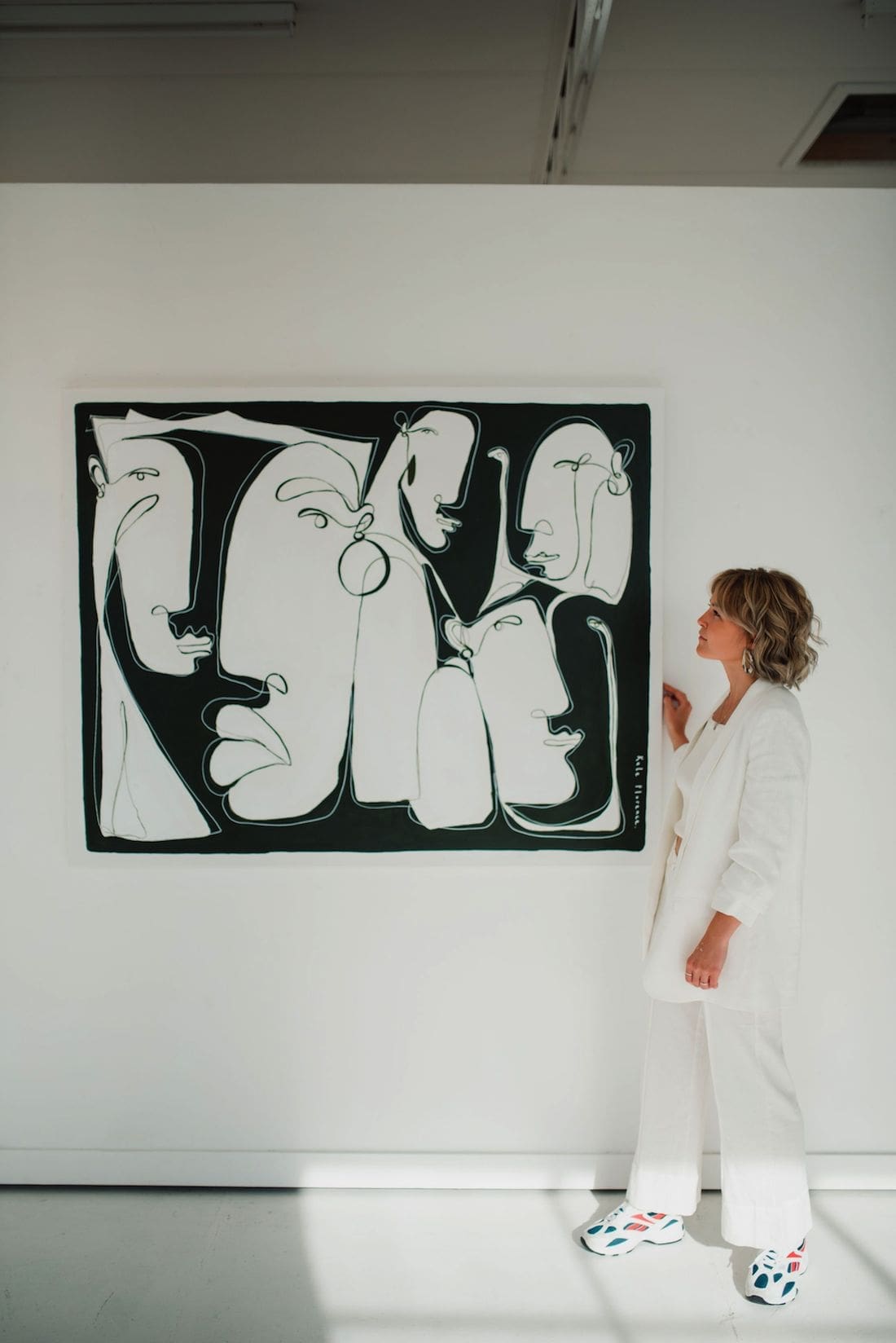 Unsure herself of how to get started in the art work, Kate encourages other creatives to not wait for a particular sign and just begin.
"Just DO it! There is no other way. Failure is good — it guides you closer to the right path," says Kate wisely.
"Keep brushing yourself off and try, try again. Every time you do, you will have improved and be one step closer to your goal. It's important to believe in yourself and just keep going. You will always succeed.
"A career highlight for me was selling out my debut solo show at Saint Cloche Gallery. That was incredible! And a sculpture collaboration featured on The Design Files. Both were pinch me moments for sure!"
To discover more wonderful works from Kate Florence, visit her website or take a scroll through her Instagram. Kate's art is also available through one of our fave online art stores — Bluethumb.