Last night's episode of The Block felt more like a drama series than a renovation reality show! Despite the highs and lows, some incredible rooms were delivered. Here are our highlights from The Block Glasshouse: Week 4!
Related article: The Block 2021: Week 4 — Basement reveal
Related article: The Block 2021: Week 5 — Master bathroom reveal
Karstan and Max's bronzed mirror and bedding
Congratulations to Max and Karstan for taking out the master bedroom win last night.
Last week the judges called their guest bedroom 'cold'. Luckily the judges were blown away this week when they walked into Max and Karstan's master suite. They achieved a sense of warmth by embracing accents of yellow and orange through the artworks and decor. Also, those floating s-fold sheer curtains add a sense of softness to the space.
The guys were channelling a bit of 'Hotel Luxe' with high-end furniture and furnishings.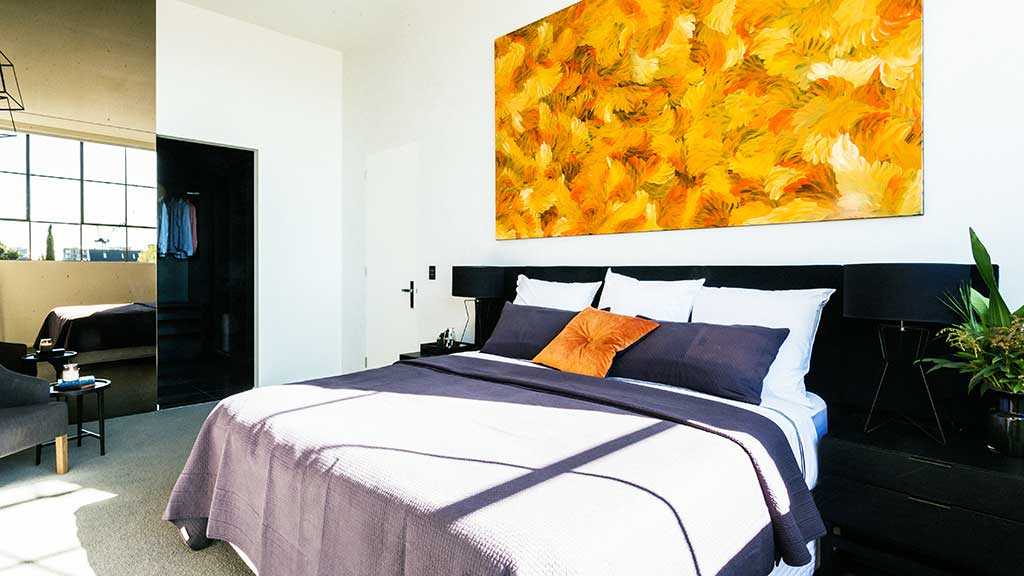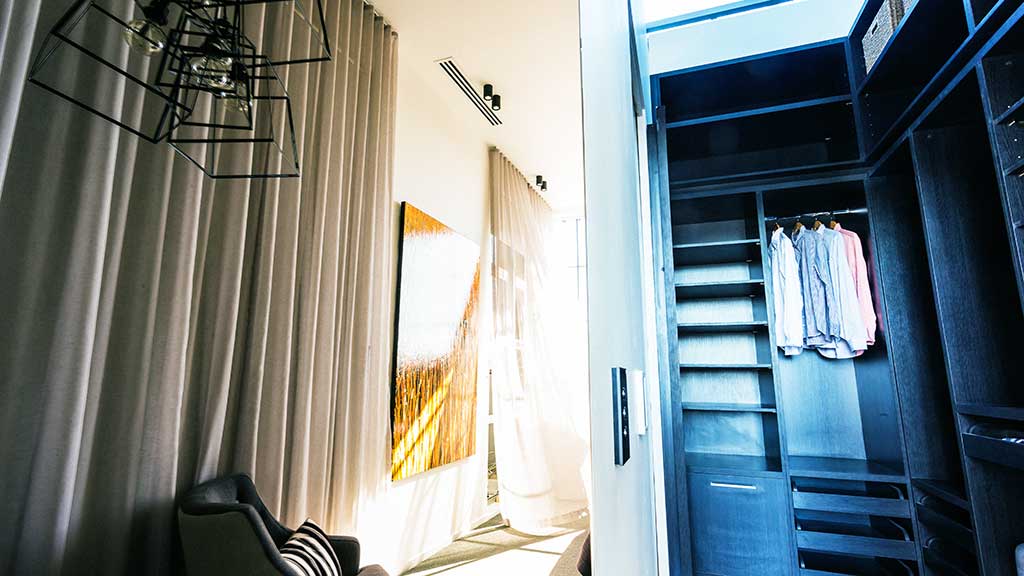 Michael and Carlene's styling
We loooooved Michael and Carlene's bedroom!
Who knows how Carlene does it but she has an amazing knack for bringing together unusual pieces and making them work. The judges complimented the couple on their sophisticated colour palette and we agree. Love the gold and bronze tones in the bedding, decor and lighting.
They've been runner up to take out the win three out of four rooms so we have our fingers crossed they bring it home next week!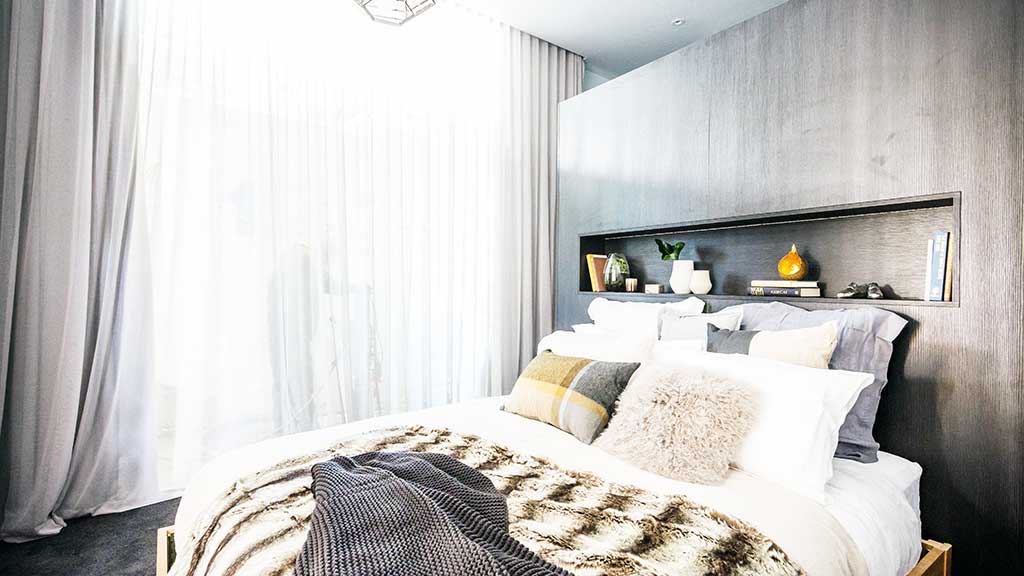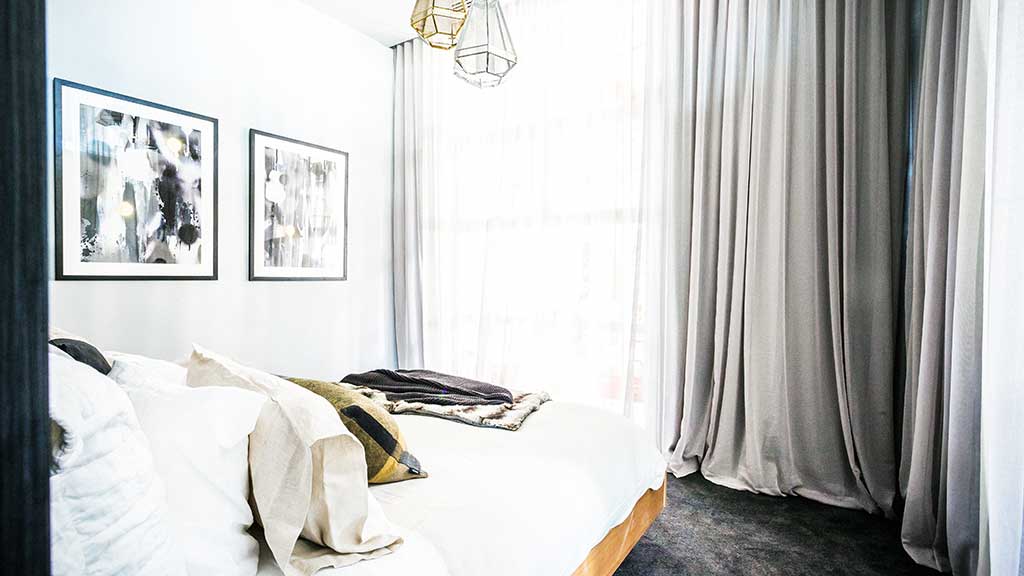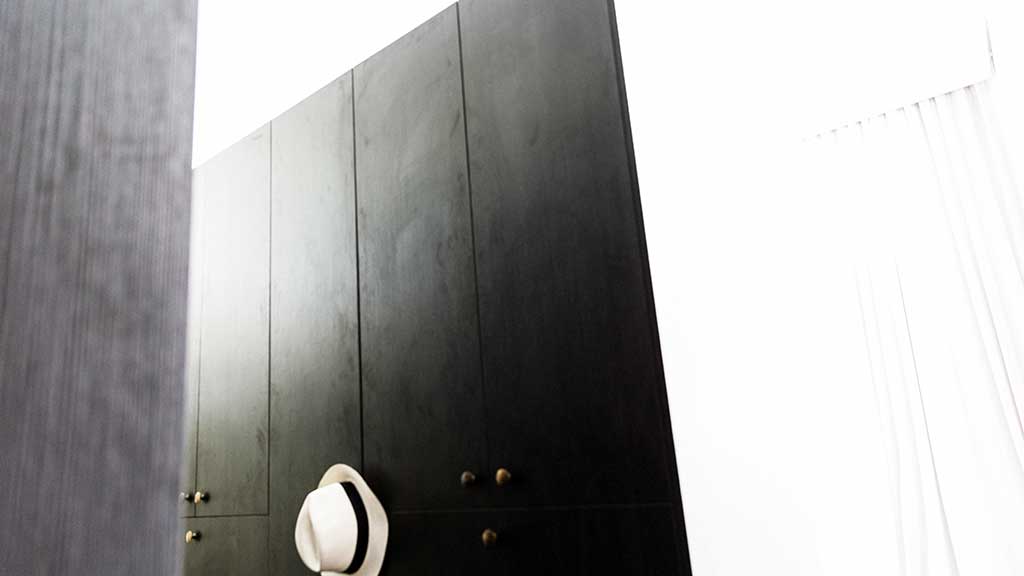 Simon and Shannon's bed head
Ha-hem, boys… seriously what were you thinking with that phone 'prank' as you called it?! As if trying to get their fans forgiveness they posted "So I hope we have your approval of the master? Excluding the cheeky phone prank of course" on their Facebook page last night. We don't know guys, seems like a lack of good sportsmanship to us. The judges certainly stuck it to them with reports from Daily Mail Australia quoting Shannon saying "They gave us the bird", ha ha, love it!
Antics aside, they did present a great room. That Icelandic Dream bed head from the talented girls at Mexsii was our favourite feature — it created the wow-factor while also keeping the mood of the room inviting.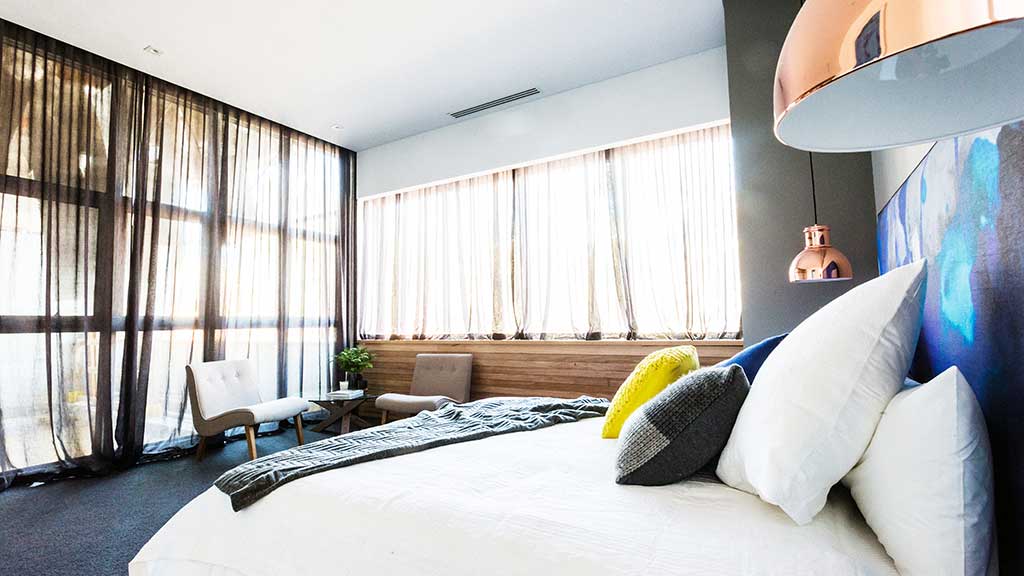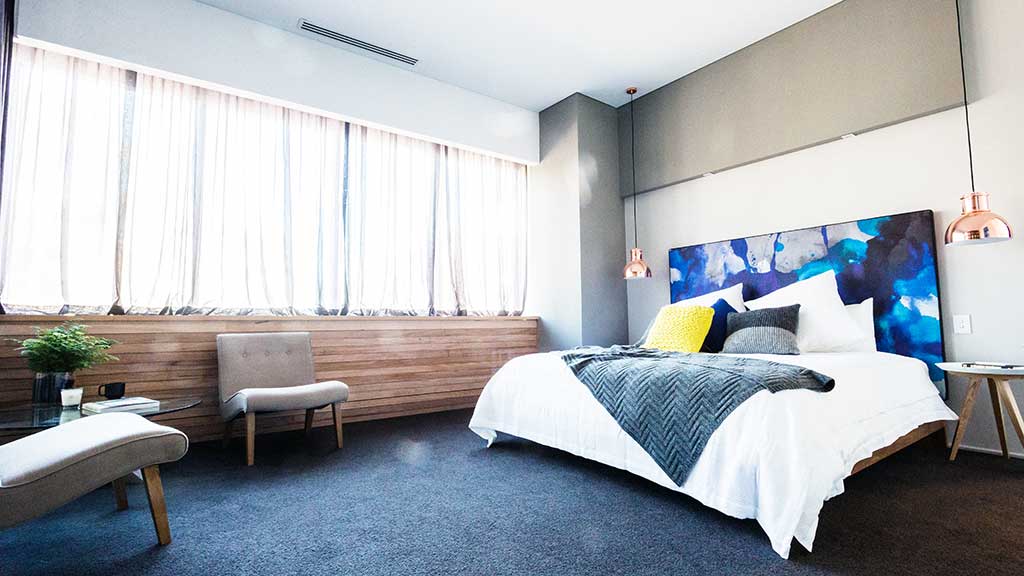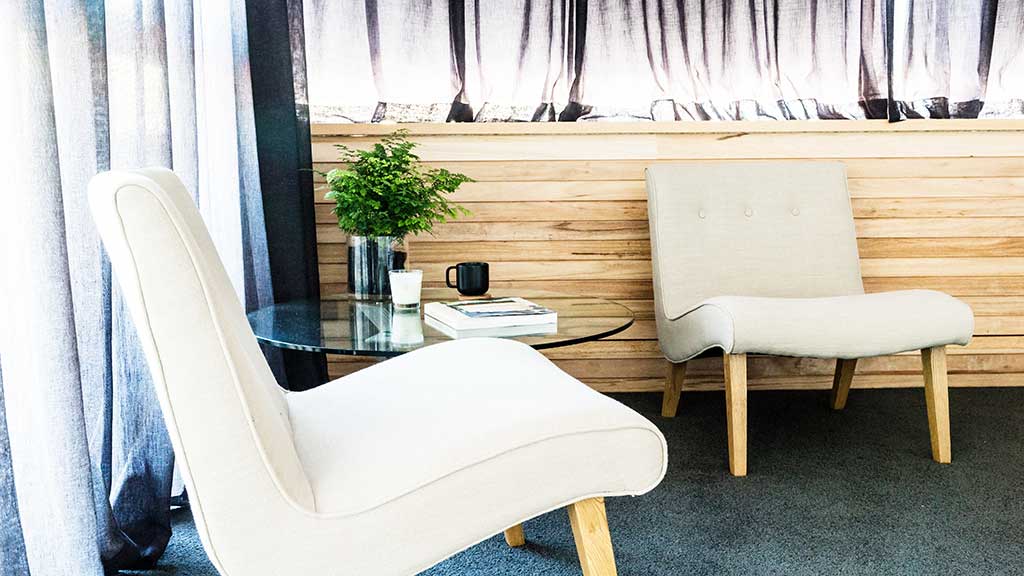 Darren and Dee's fireplace
We really felt for Darren and Dee this week when their little girl Lily was rushed to hospital but they posted a happy and healthy photo of her on their Facebook page last night thanking people for their support and letting us know she is back to good health.
There are some real stand outs for us in their master bedroom — the fireplace (oh how we wish we had one!), marble bed side tables, and classic Dee mix of textures and patterns on the bed.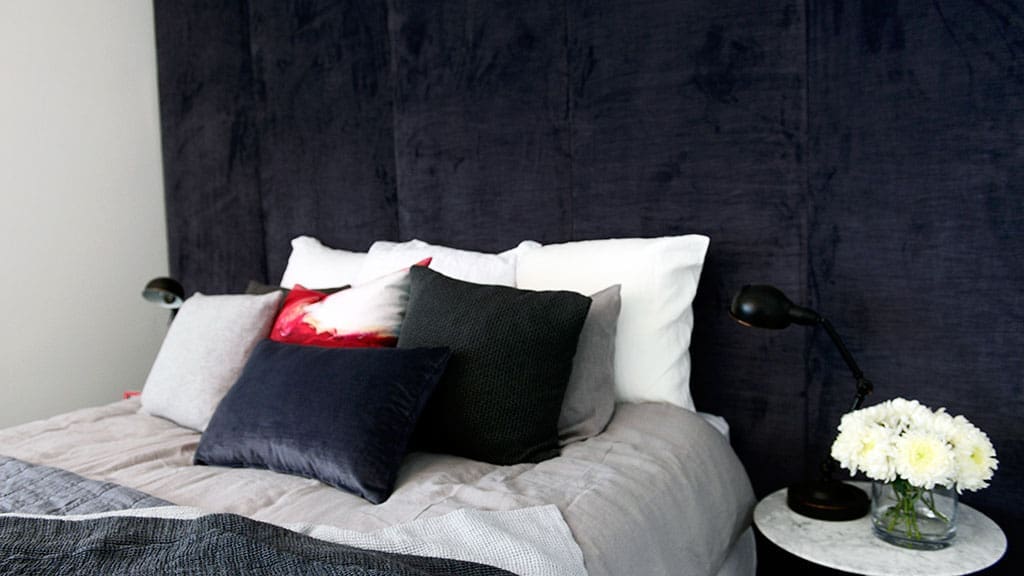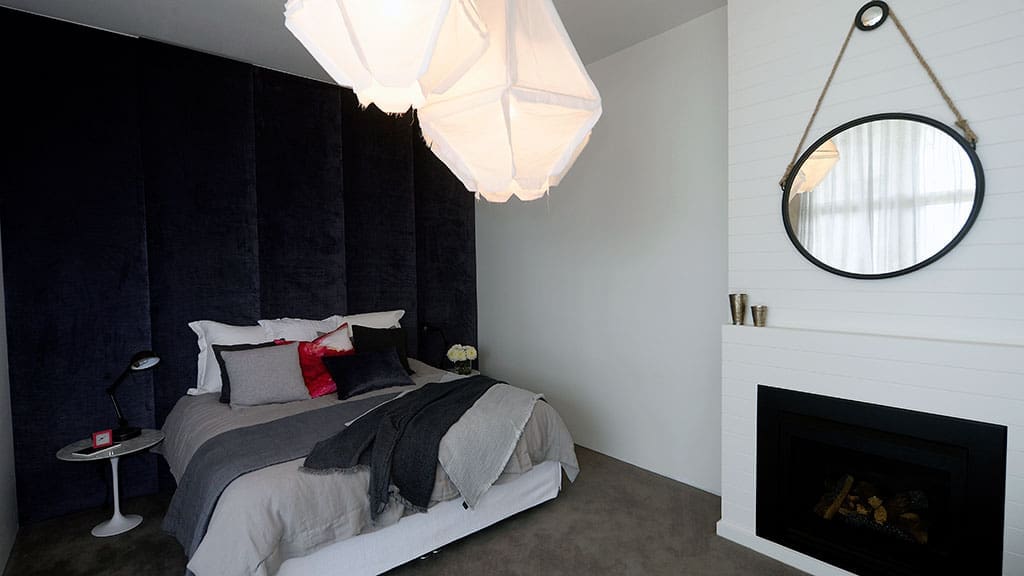 Chris and Jenna's ceiling
These guys tried to up their game to show the judges they have sophistication by including a full copper feature wall in their master bedroom. Unfortunately Neale said it left him feeling cold and that the rest of the room did not complement the wall, saying it needed to be more high end. Shaynna suggested using softer textures to make the room feel more warm.
With some restyling they could make that copper wall work (maybe?!) but there were elements of the room we really liked — the interest they created in the ceiling, vast walk-in robe and copper pot plant.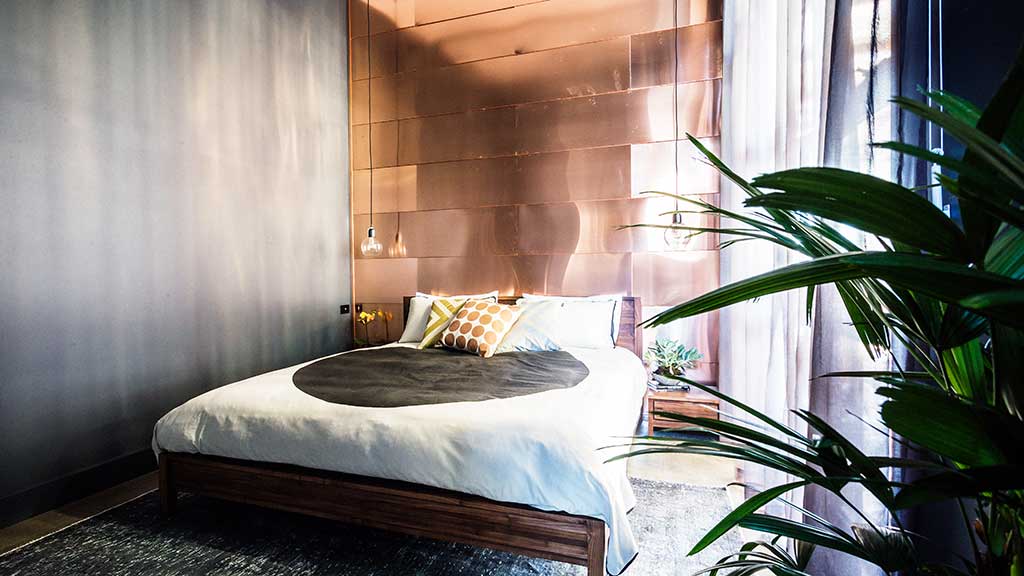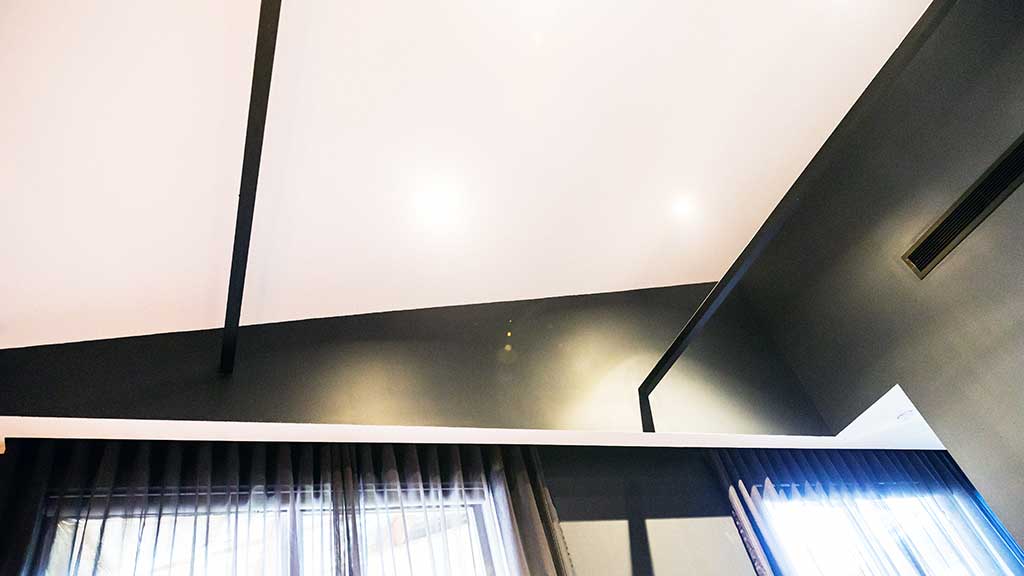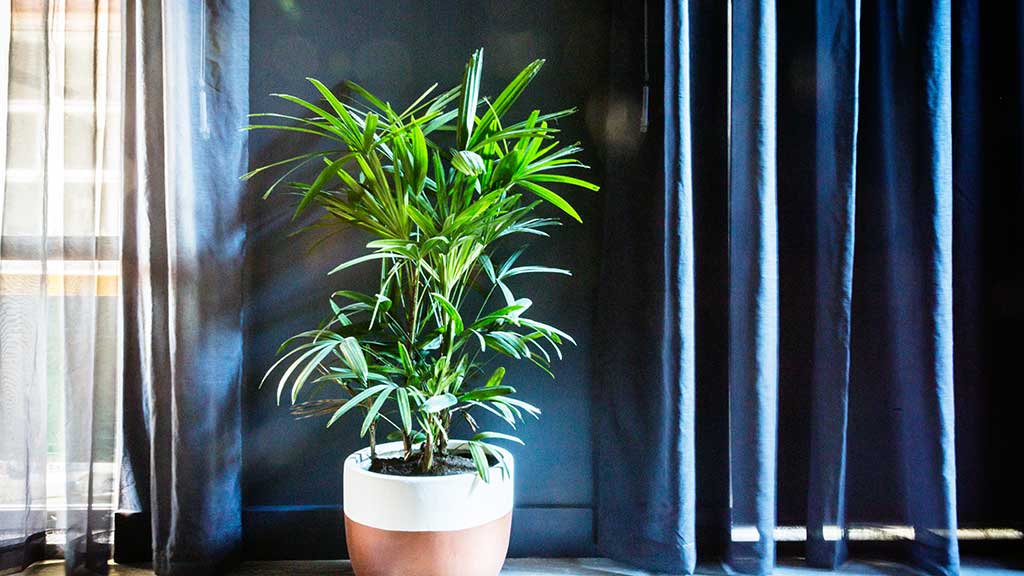 Images via Jumpin The Block Glasshouse.
What did you think of The Block Glasshouse: Week 4 reveal? The rooms, the boys antics, the scores?? Tell us in the comments below.