Feel like your garden is a bit drab, bland and lifeless? Then perhaps adding a pop of colour is what's needed! Gardens can make a house feel like home. In addition to elevating the aesthetics of your house, gardens enhance a sense of wellbeing — reducing stress levels and promoting relaxation. We often talk in interior design about how colour evokes different emotions and this rings true in landscape architecture, too. Yet contemporary homes are typically characterised by their monochromatic or neutral planting colour schemes. 
By introducing some splashes of colour, you can make your contemporary garden a vibrant, lush wonderland. Let us share all our top ideas to add colour to your outdoor space.
Related article: 10 common landscaping mistakes and how to avoid them
Related article: How to create the perfect paved alfresco area for entertaining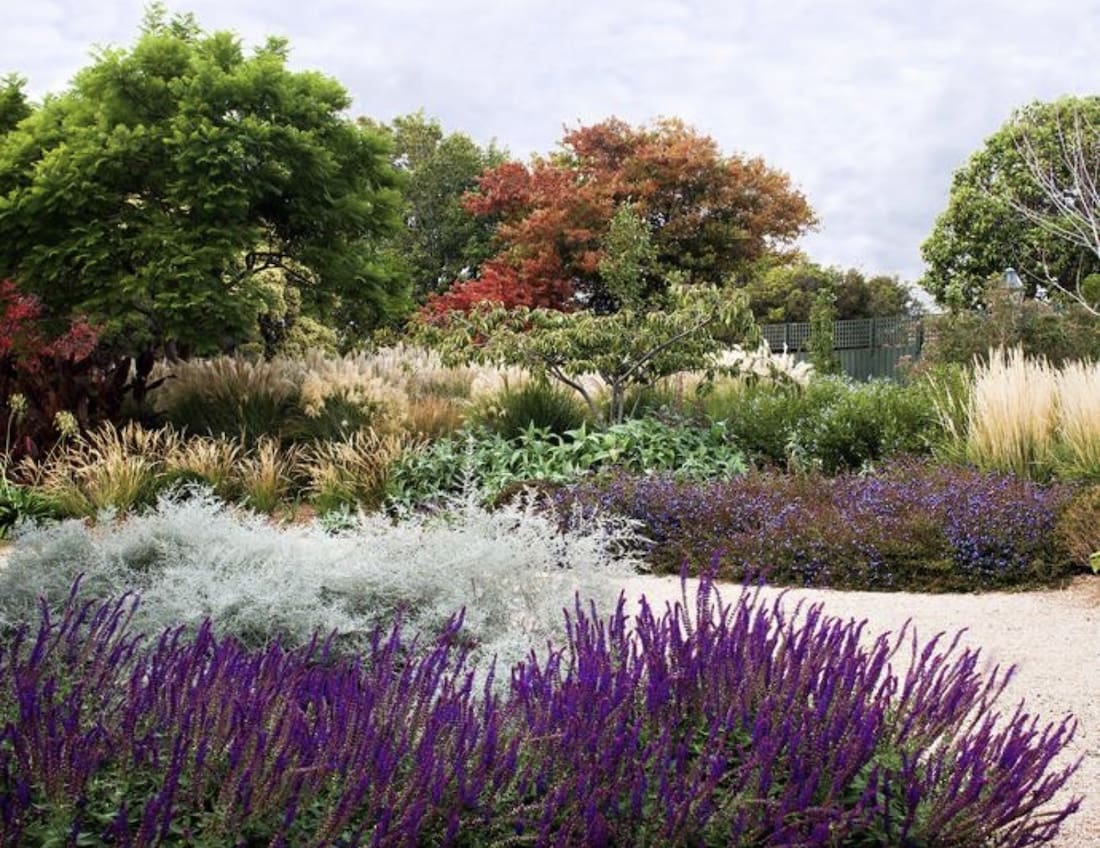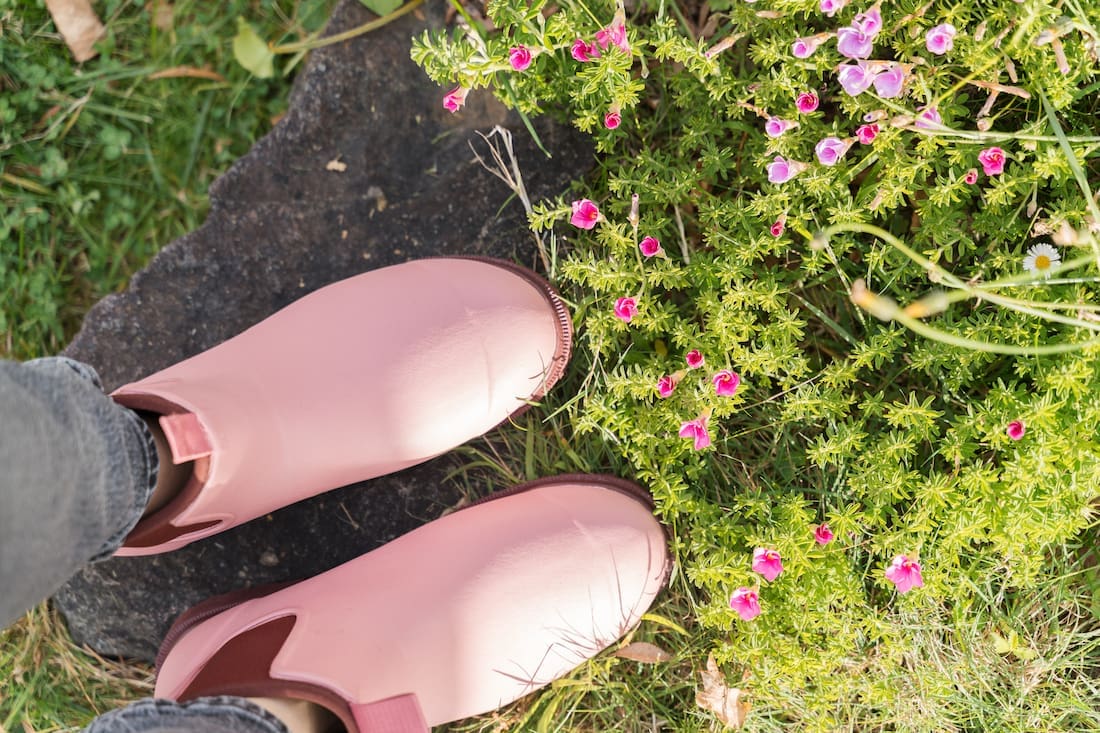 Create the ideal backdrop with colourful fencing
If your fence has seen better days, refreshing your boundary with quality fencing can give your garden an instant facelift. For example, Colorbond fencing panels are available in an array of colours inspired by nature. Using one of their coloured options, such as 'Paperbark' or 'Deep Ocean', can be an excellent way to add a pop of colour to your garden.
There are various fencing options on the market now, including:
timber fencing
composite panels, such as Modular Walls
Colourbond
chainlink, and
brick.
Each type of fence material has its pros and cons around price, aesthetics and maintenance. Consider your needs, before making the investment. Colorbond is a great fencing material as it's made of a composite of durable steel and metal. This sturdy construction makes it safe from moisture, eliminating the risk of rot and the ongoing maintenance that comes with a timber fence.
Cultivate some lush greenery
Greenery is the hero of any garden and in our book, the more the better. A lush green garden creates a grounding and rejuvenating vibe. In colour theory, green represents balance and is considered to have a refreshing and revitalising effect.
If your home adopts biophilic design principles — where your home has a connection to the natural environment — you'll be able to appreciate your garden from indoors, too. For example, you may have internal courtyards or glass panel walls that allow you to experience nature from inside your home. Read more about creating an indoor outdoor connection in your home.
Thankfully, using greenery in your garden space comes quite naturally to most, pardon the pun. You can quickly achieve an area of green in your garden with your lawn as a centrepiece, and some smaller shrubs or even larger trees. Human eyes can notice many nuances and shades in green, so play with light sage green tones all the way through to deep forest greens.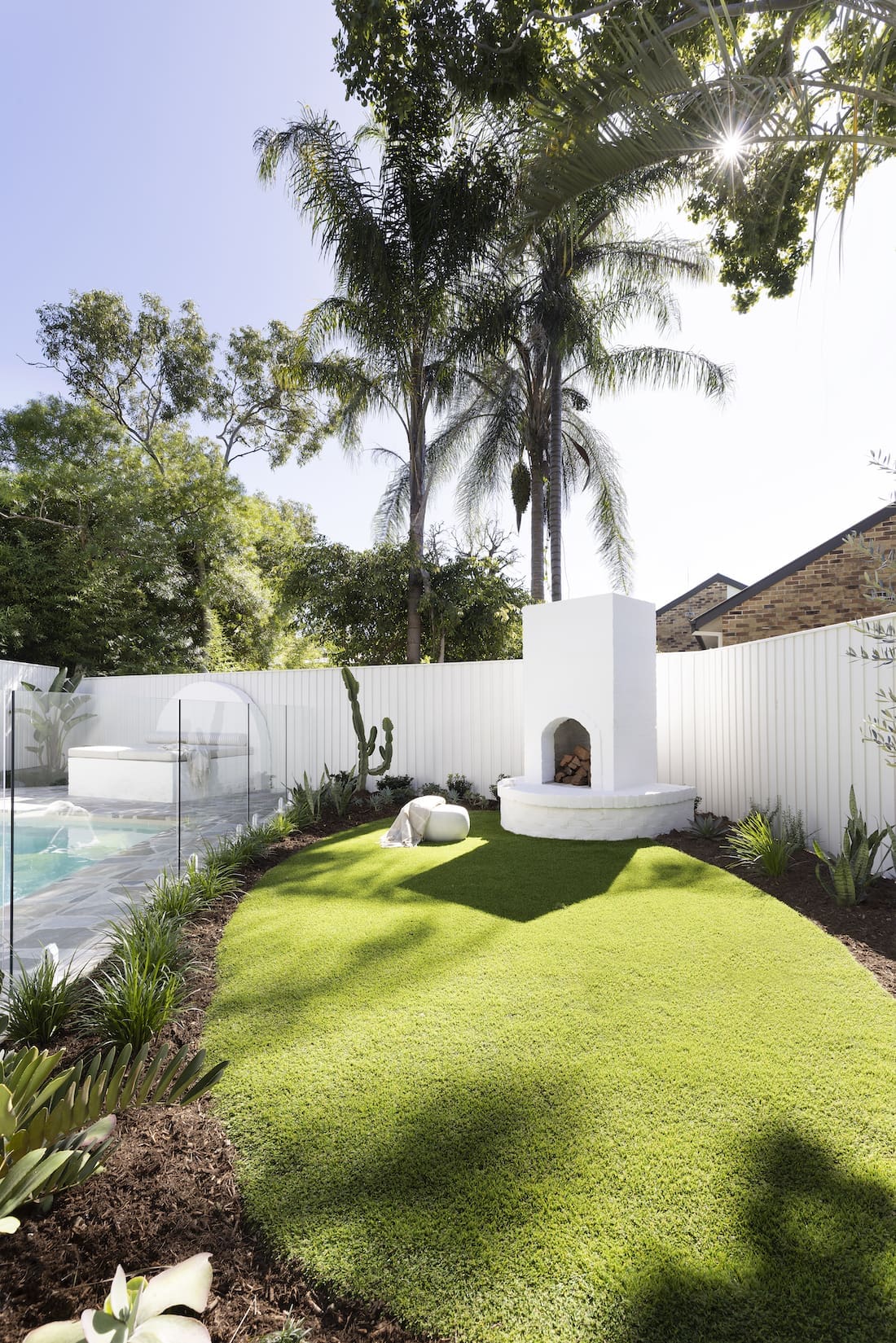 Add accents of blue with a water feature and planting
Now that you've created the perfect base in your garden scene, it's time to inject some more colour: blue. Blue is one of the rarest colours in plants and flowers so it can be difficult to add these tones to your garden through planting. But not impossible! As well as the occasional vibrant blue-purple flower, like hydrangeas or violets, you can find some blue-silver plants such as the Blue Birds succulent pictured below.
Alternatively, adding a water feature is another popular way to incorporate blue and take advantage of this colour's calming and tranquil qualities. From a small pond to an outdoor pool, you'll be sure to find a solution for your outdoor space and budget. Water features are also said to improve Feng Shui, attracting wealth and abundance. Finally, you may like to add pops of blue through garden decor, such as a painted outdoor pot.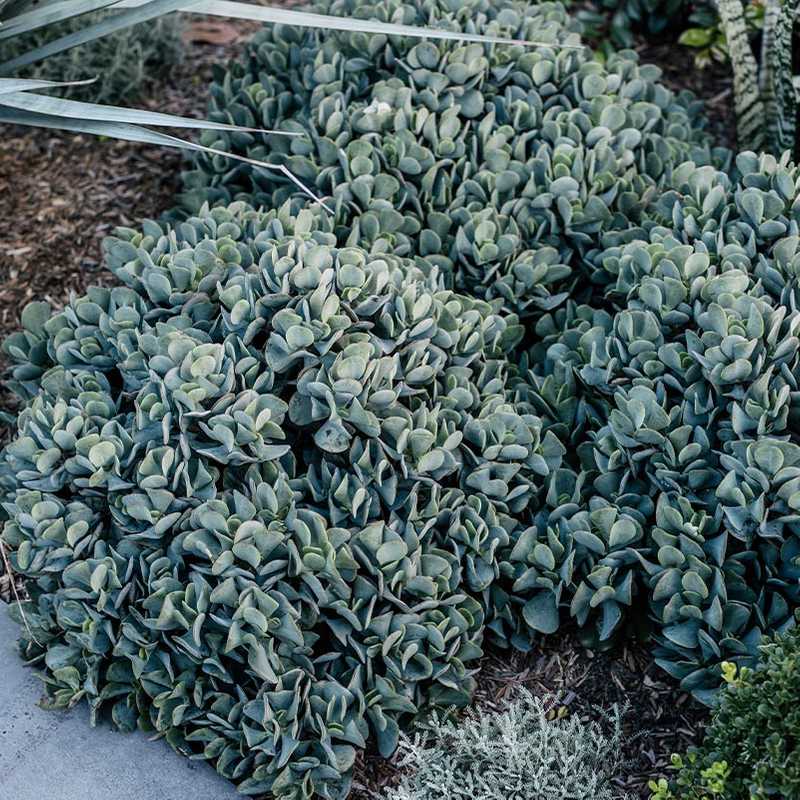 Plant some pink perennials
While blue flowers can be hard to come by, this isn't the case for pink! From small native wax flowers to large dusty pink dahlias, there's a huge array of pink flowers you can add into your landscaping design.
The number 1 tip this landscaping expert shared when it comes to selecting plants is to consider your design aesthetic. Are you going for contemporary cottage vibes or a pared back minimalist aesthetic? Then find plants to suit. But keep in mind that you don't want all your plants flowering at the same time of year… and looking bland the rest of the year.
Depending on the position and volume of the flowers as well as their flowering season, pink can be used to make a bold statement in spring or summer.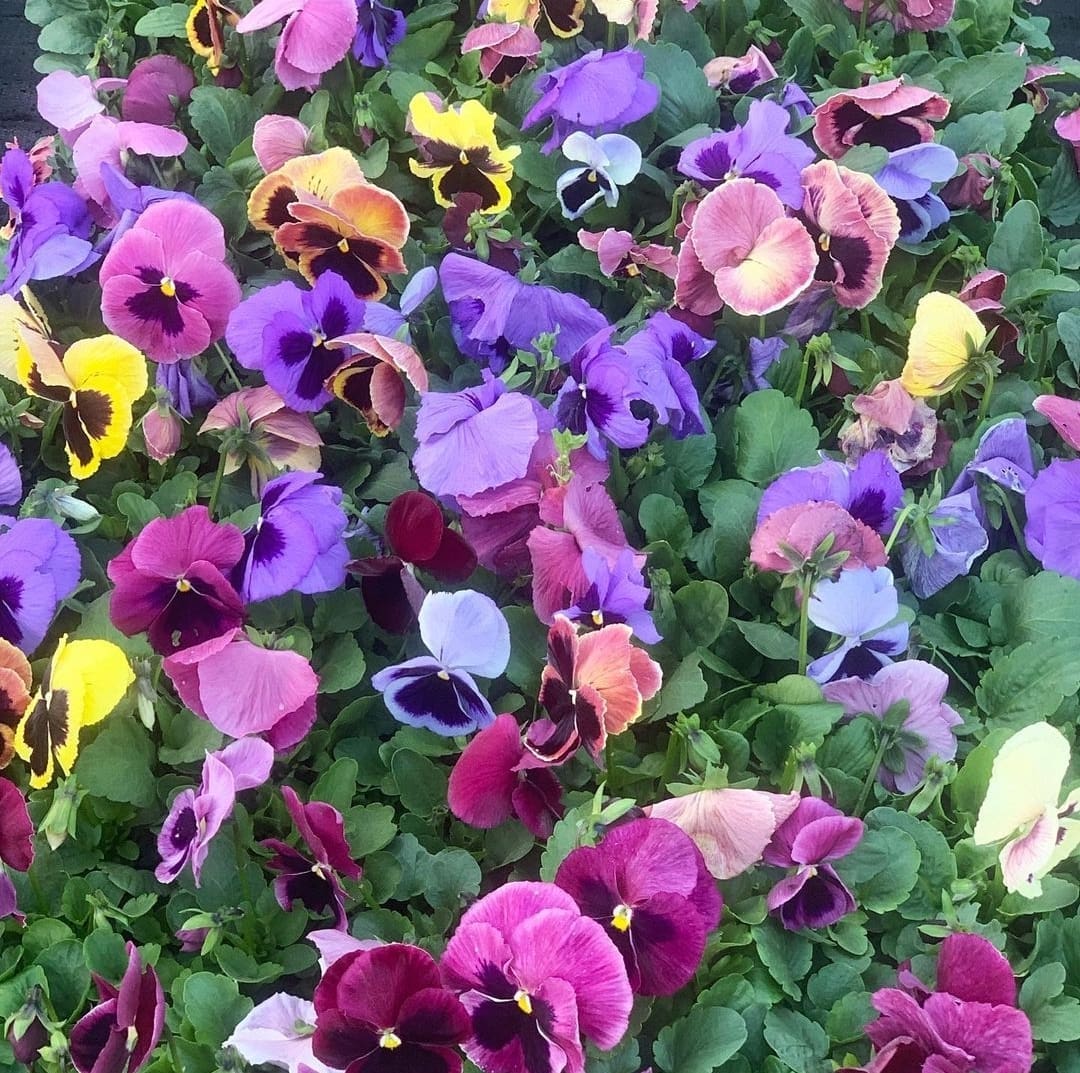 Add in some red garden decor or flowers
Red can enhance the sense of luxury and passion of any space, but it's a powerful colour that needs to be used carefully. In Australia, we're lucky to have many native plants with red foliage or flowers, such as Kangaroo Paw and Protea. There are also many non-native red plants and flowers, including roses and tulips. A few splashes of these red plants amidst your neutral-toned garden can set it apart.
Of course, it isn't just through planting that you can add red to your garden. Red decor, such as outdoor lanterns or sculptures, or red artwork like a stained glass light catcher, can also add an extra touch of colour to your garden space.
Draw inspiration from Indigenous colour palettes
Just like we often begin styling an interior space around a source of inspiration, whether it's a cushion or artwork, so too can you use these to draw inspiration for your garden.
So if you want to add colour to your garden but cringe at the thought of vibrant plants and decor, don't despair. Colourful gardens can embrace muted, natural colours. And the best source of inspiration for these colour palettes in our opinion is from indigenous culture. Indigenous art could offer you the perfect source of inspo on how to pair reds, yellows, oranges and even pinks with neutral elements that already exist in your contemporary garden space.
Although modern gardens are more likely to be minimalistic, this doesn't mean they have to be bland. We hope these ideas give you inspo to add a little colour and vibrance to your contemporary garden space. Do you have more ideas to share? Post them in the comments below!