Our fun, monthly styling challenge, Style Curator challenge, launched in August 2016 and since that time, we've run challenges to tackle almost every pocket of the home!
It's the community of people who join in our challenges each month that make them so much fun and the #stylecuratorchallenge hashtag such a source of home styling inspiration. THANK YOU to everyone who plays along!
If you also enjoy being creative and styling your home, we'd love you to join in our challenges too. Find out more about #stylecuratorchallenge here or check out this page to find out this month's challenge.
Here's a look back at all the winners over the years…
2022
Styling with warm metallics
To reflect the seasonal change from summer to autumn, we challenged you to cosy up your home with warm metallics. Rather than offering a prize, we committed to donating $10 for every image or video shared. Huge thanks to everyone who joined in and helped us support the fabulous work of the NSW and QLD State Emergency Services.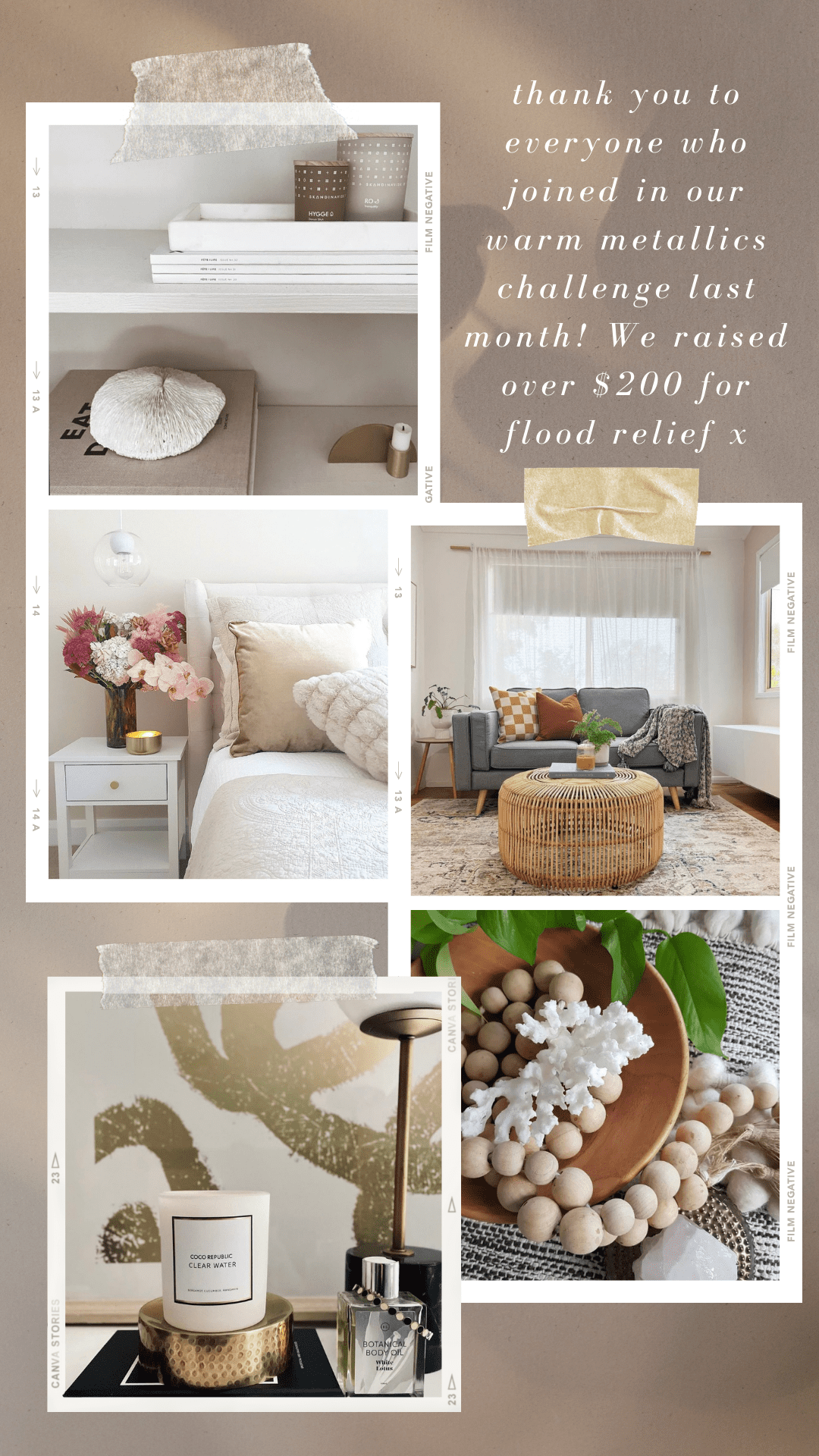 2021
Self care challenge
We love self care and wanted to encourage everyone else to take care of the most important person, YOU! We challenged you to share your self care rituals and we got it all! From skin care routines to gorgeous nature shots, there were so many to choose from. Karen (@kml.interiors_) tells us flowers make her smile, and as we follow her through her local flower market, we couldn't stop smiling either. She wins a price pack full of self care goodies valued at $350, including an organic cotton 'Taupe' spa robe from Bhumi.
Shelf styling challenge
Shelf styling is our jam and when there's a change of season, we love to dust off the shelves and change things up. So for spring, we challenged you to style your shelves and you didn't disappoint! We had minimalist and muted shelves, kids shelves, plant shelves and OTT colour shelves shared. Karen (@karenbakercreative) called her shelf styling "personality on a shelf" and we agree it perfectly sums up her unique style. She wins a prize pack of shelf styling decor valued at $300.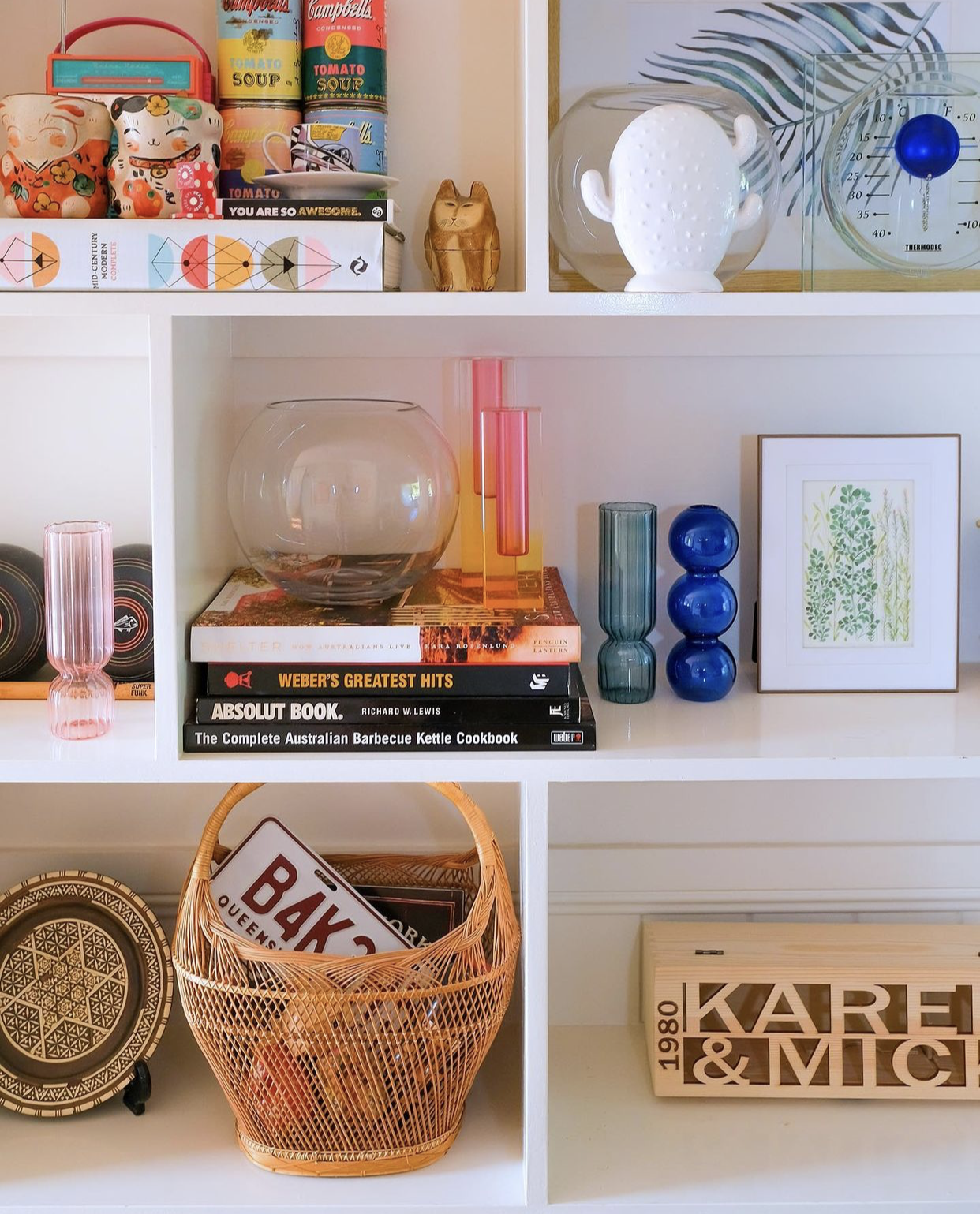 Table styling challenge with Villeroy & Boch
With half of Australia in lockdown, we thought it would be fun to challenge you to make dining at home a bit more special. And boy did you guys deliver! So many beautiful table styling photos and videos were shared. Shirya created this uplifting table scene and was the lucky winner of the prize pack valued at over $500, including La Boule and wine glasses.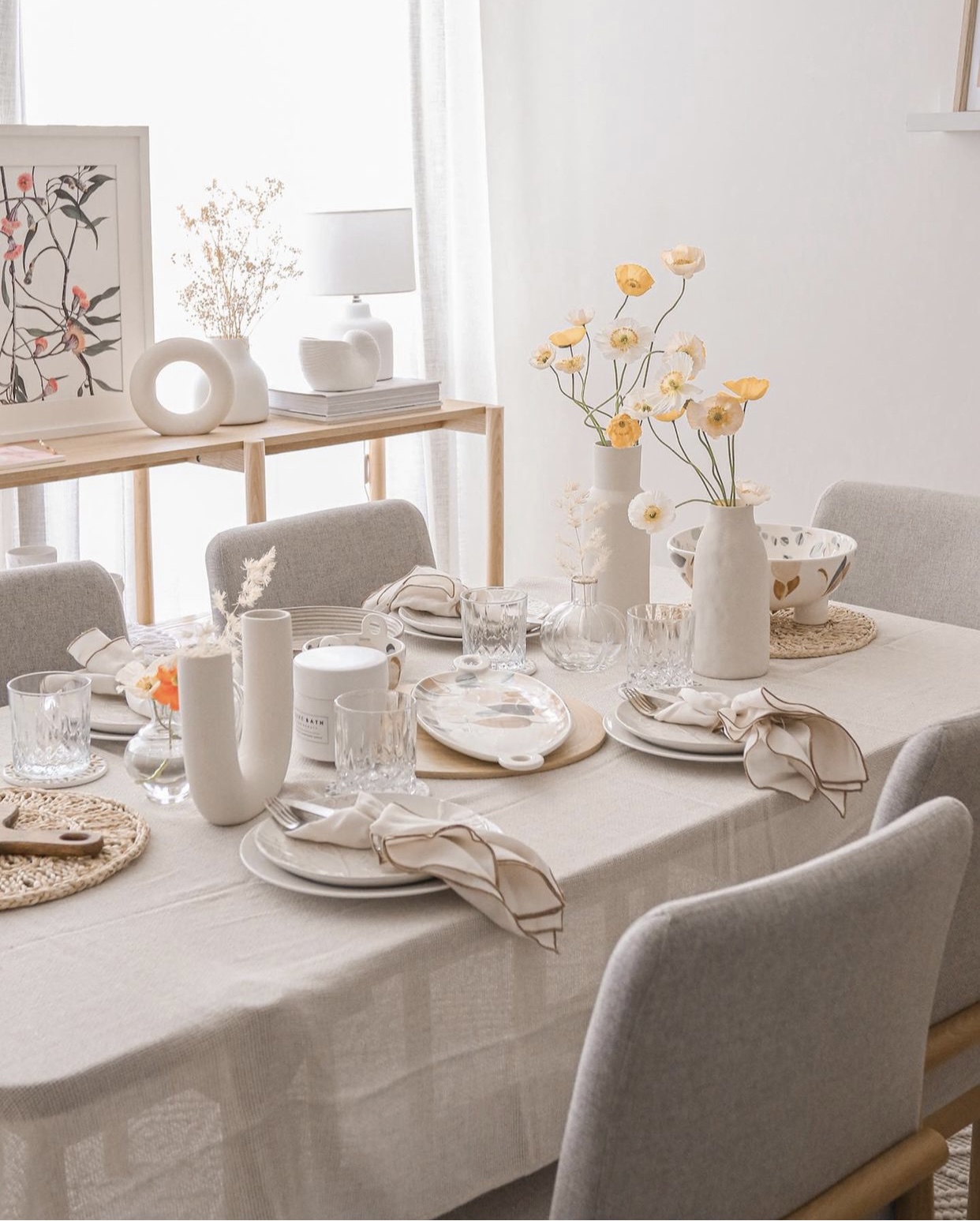 Special edition #stylecuratormademedoit challenge
July is our birthday month and to celebrate the blog's 7th birthday, we came up with a special edition #stylecuratorchallenge called #stylecuratormademedoit. The challenge was all about showing us how you've taken inspiration from the blog and applied it to your home. We had 10 winners who shared everything from styling, DIYs, home organisation and plant care!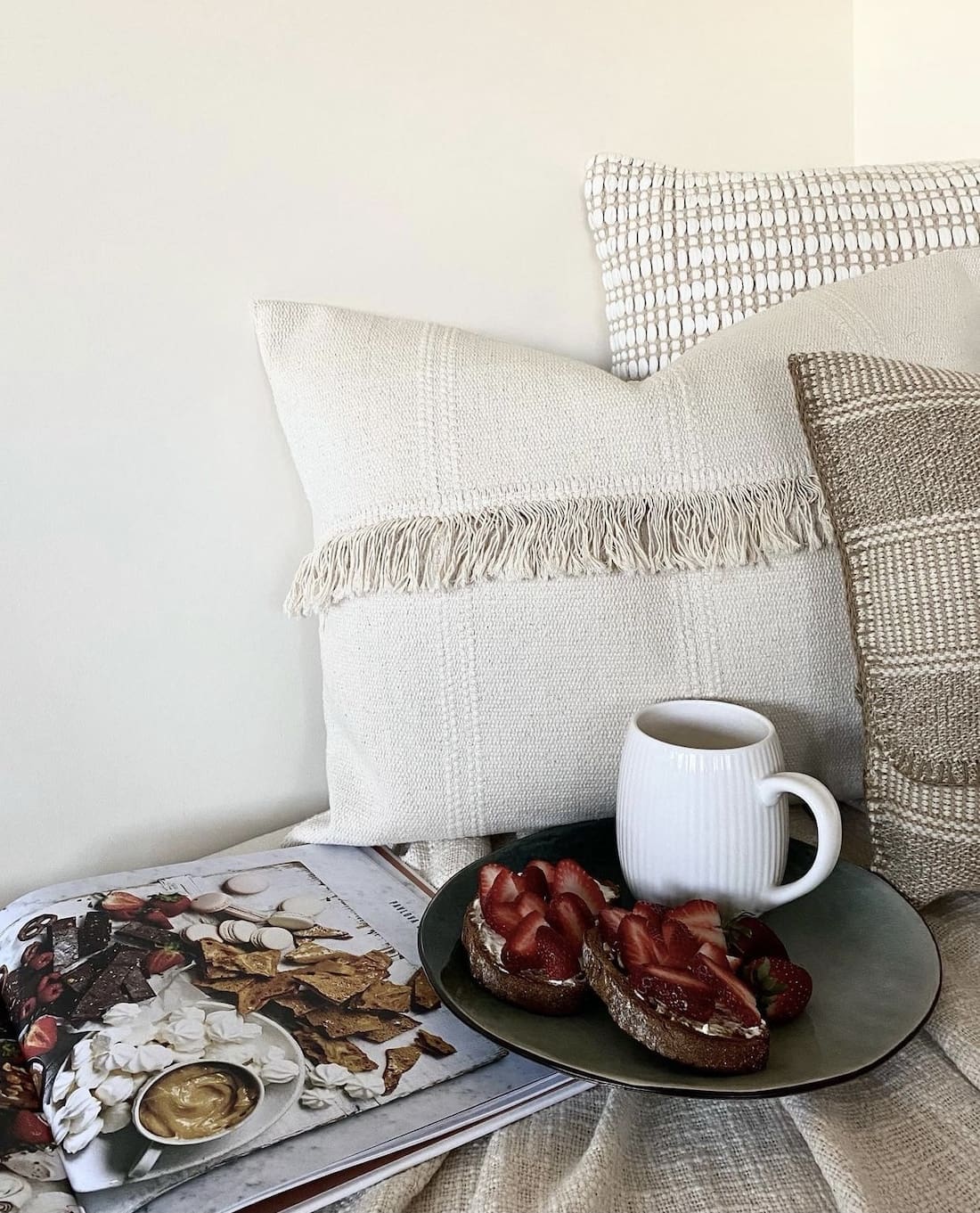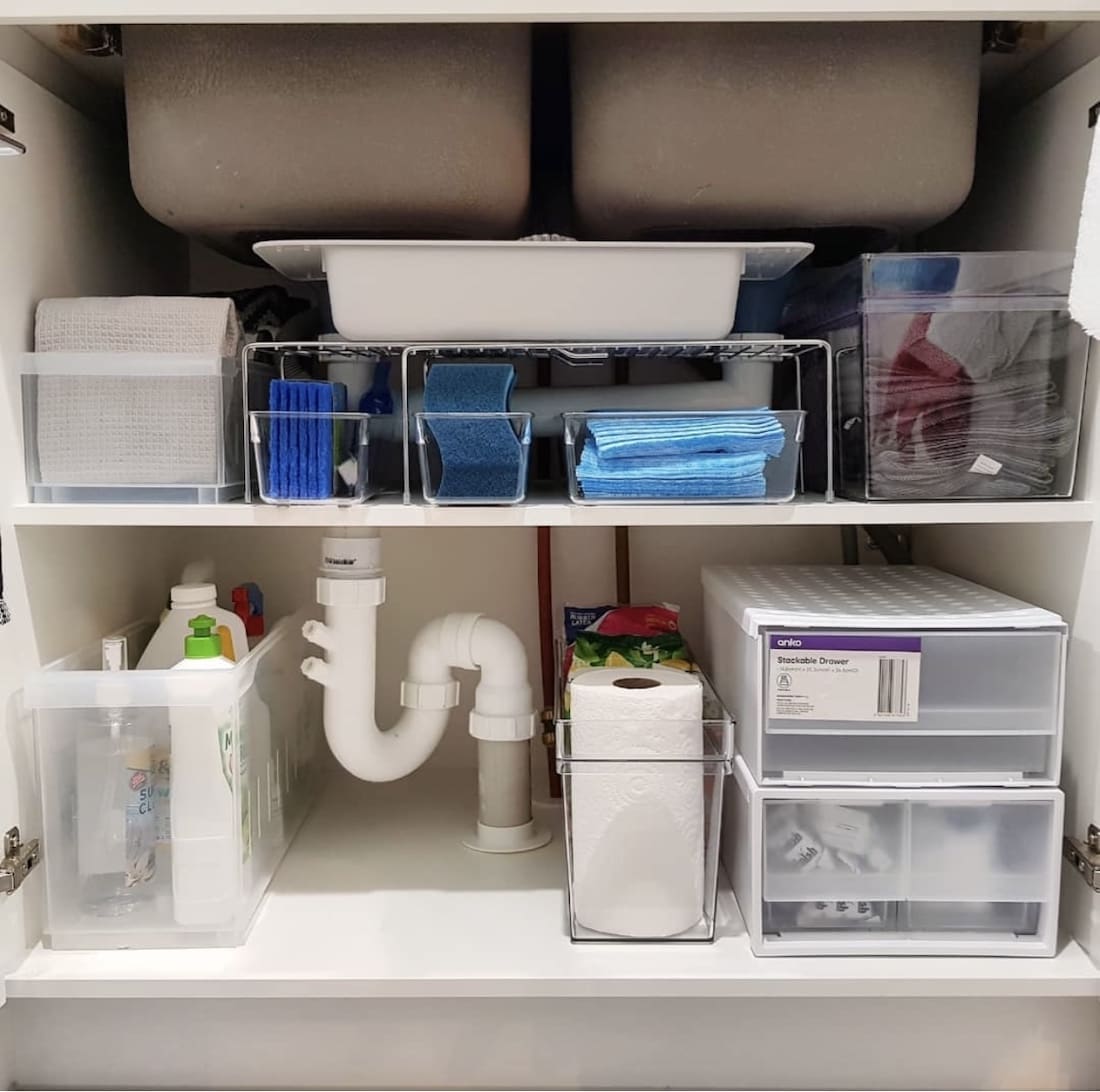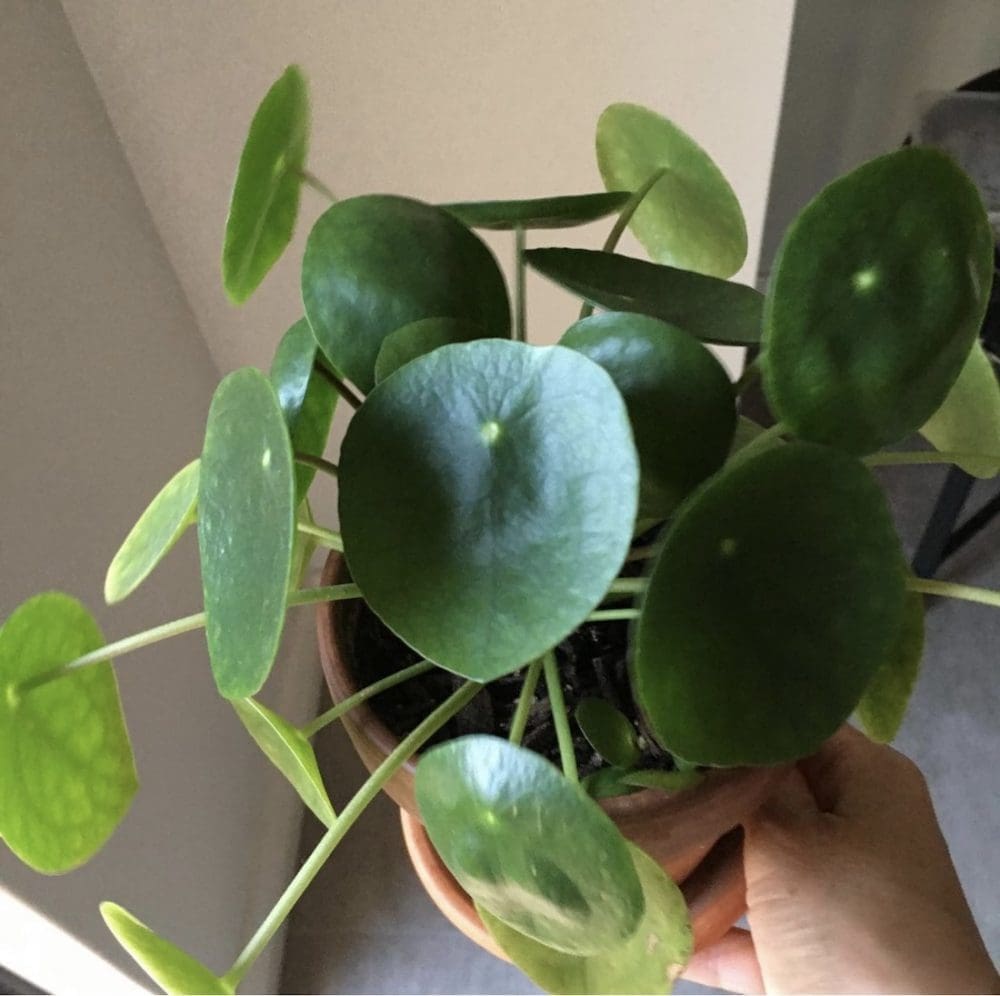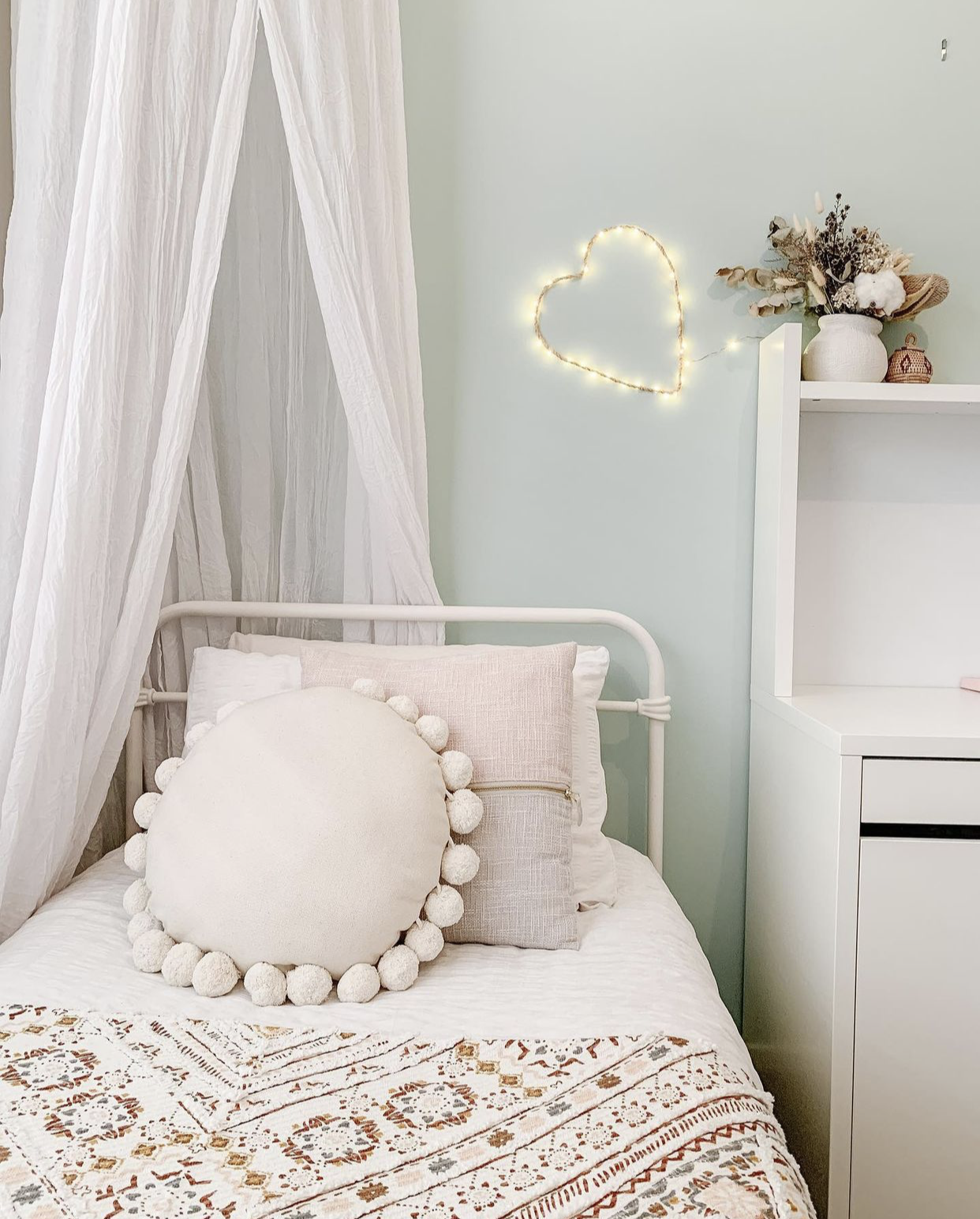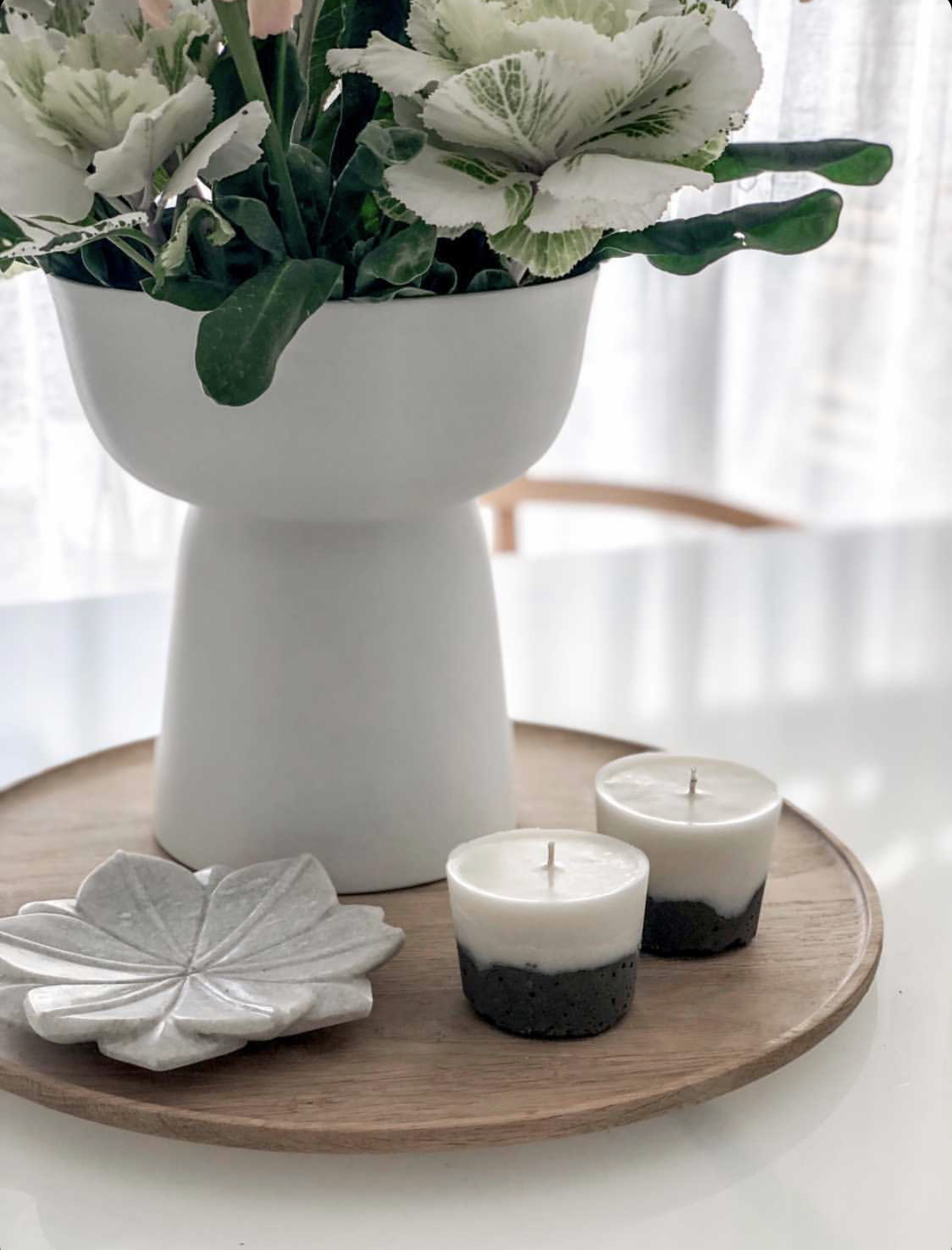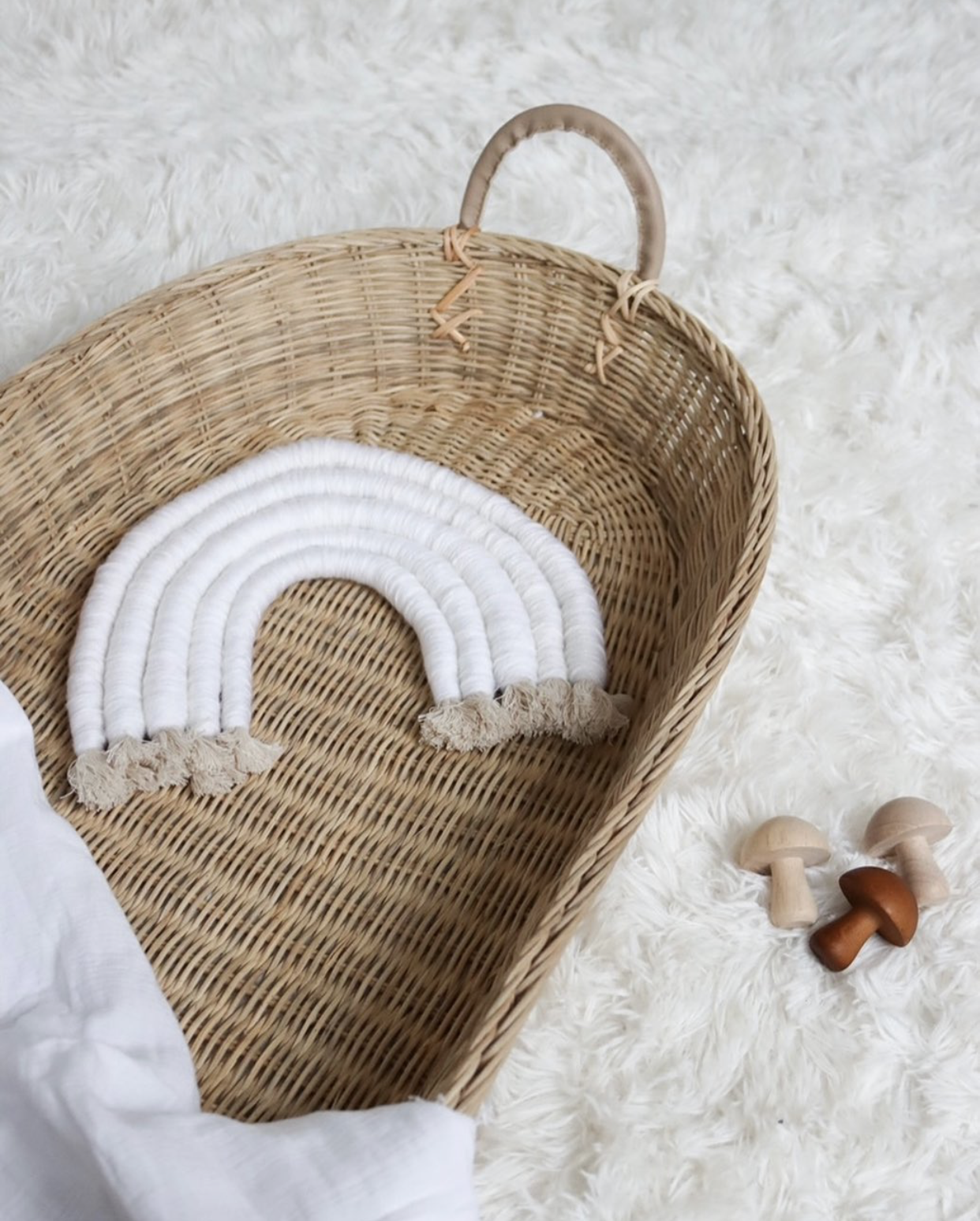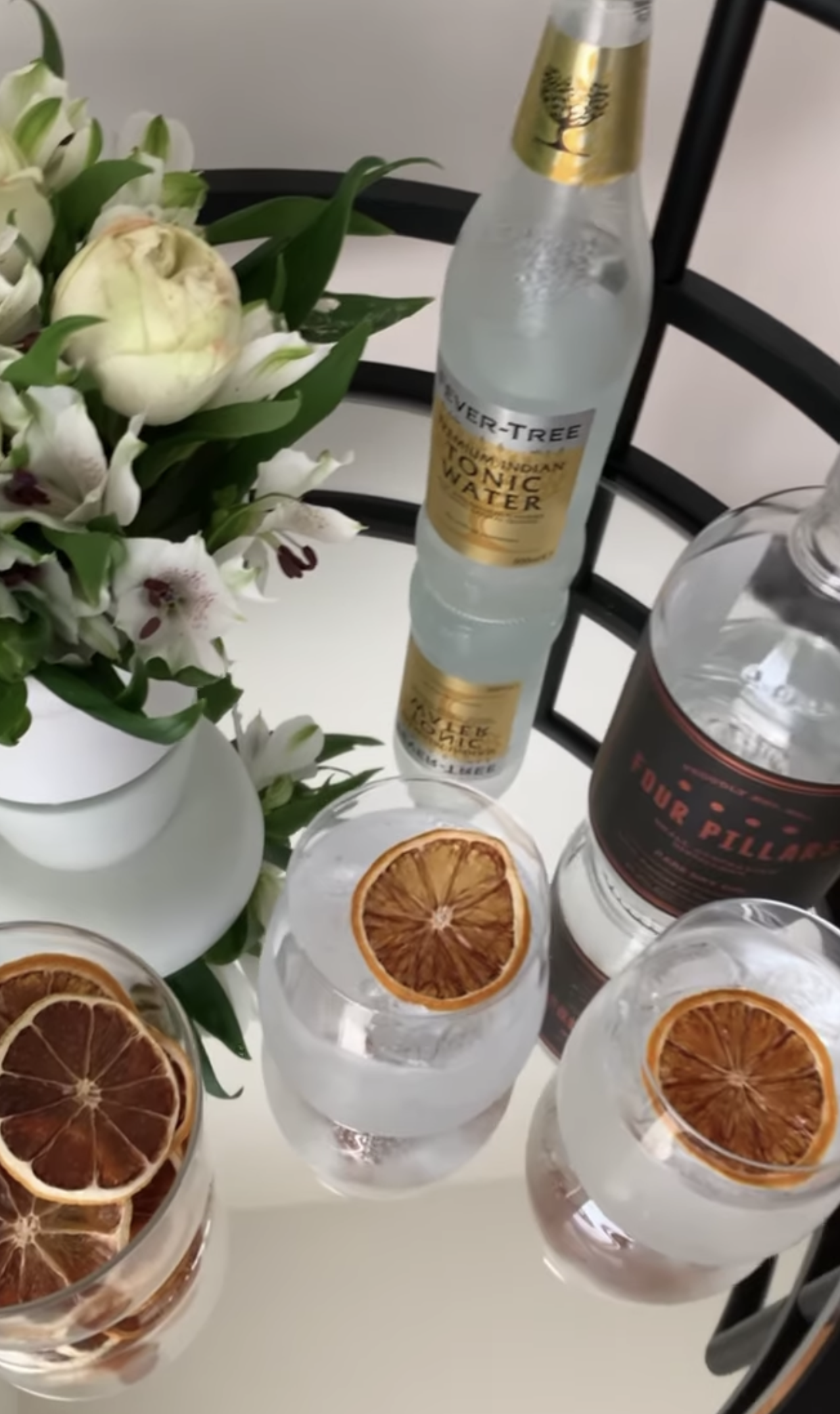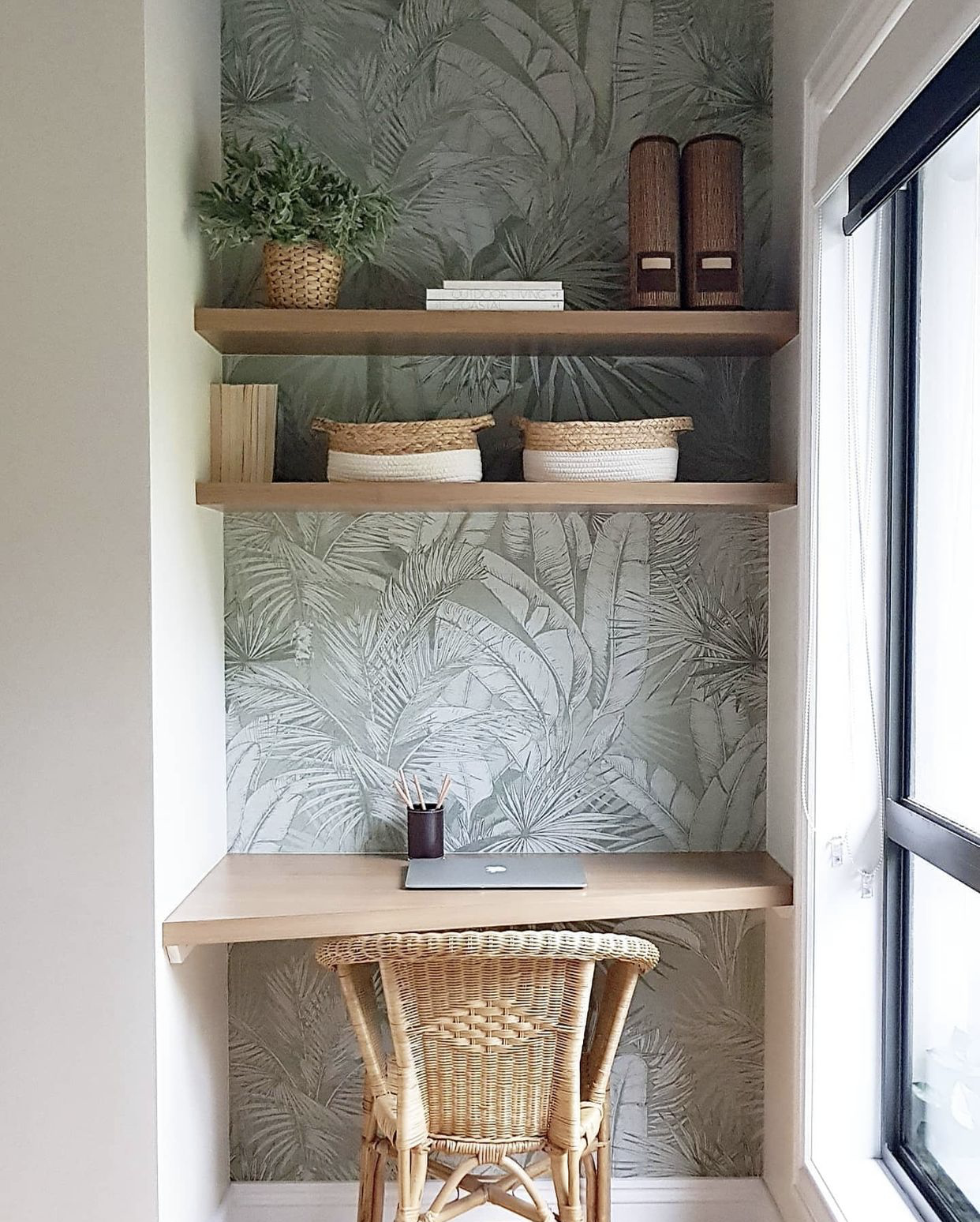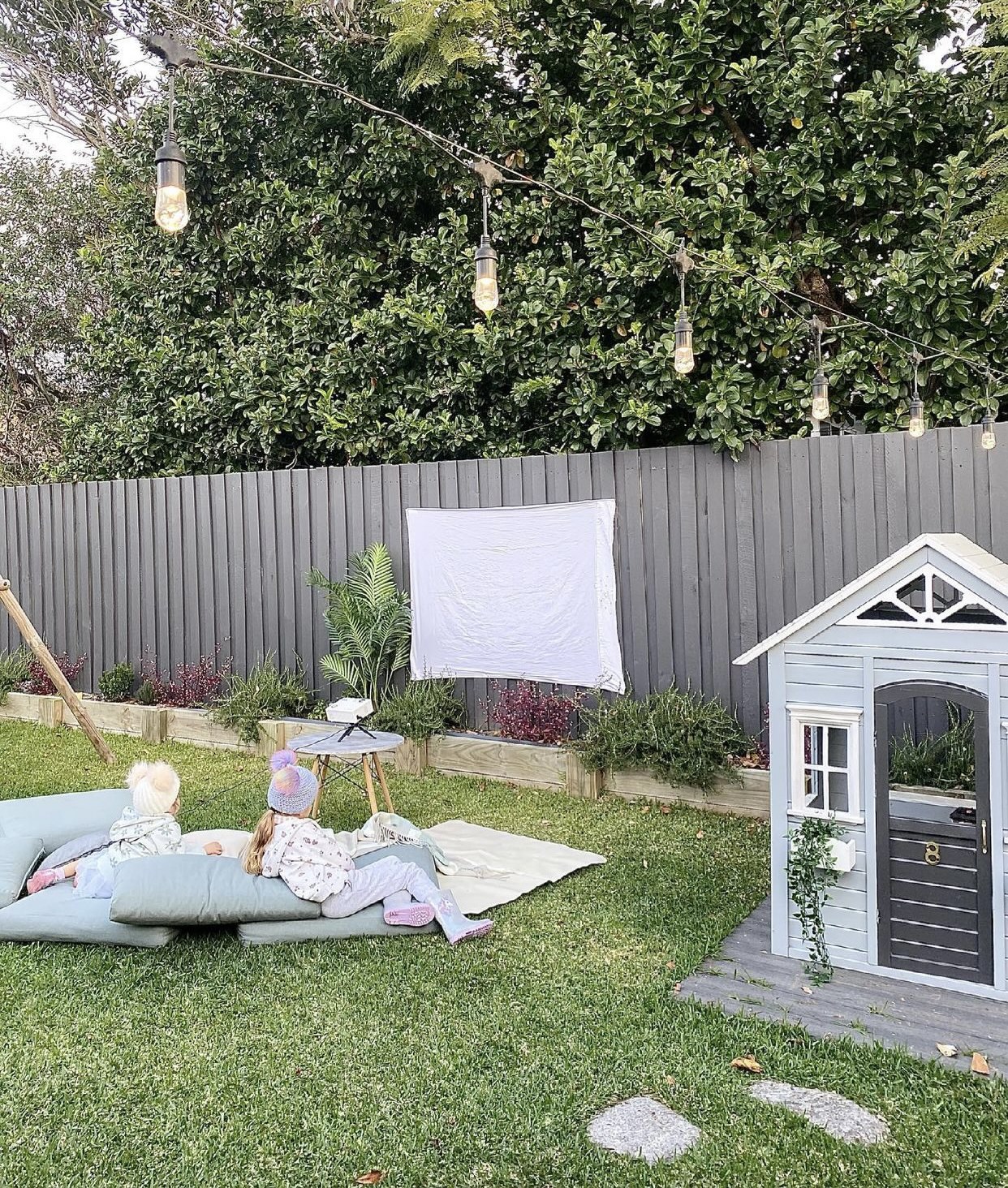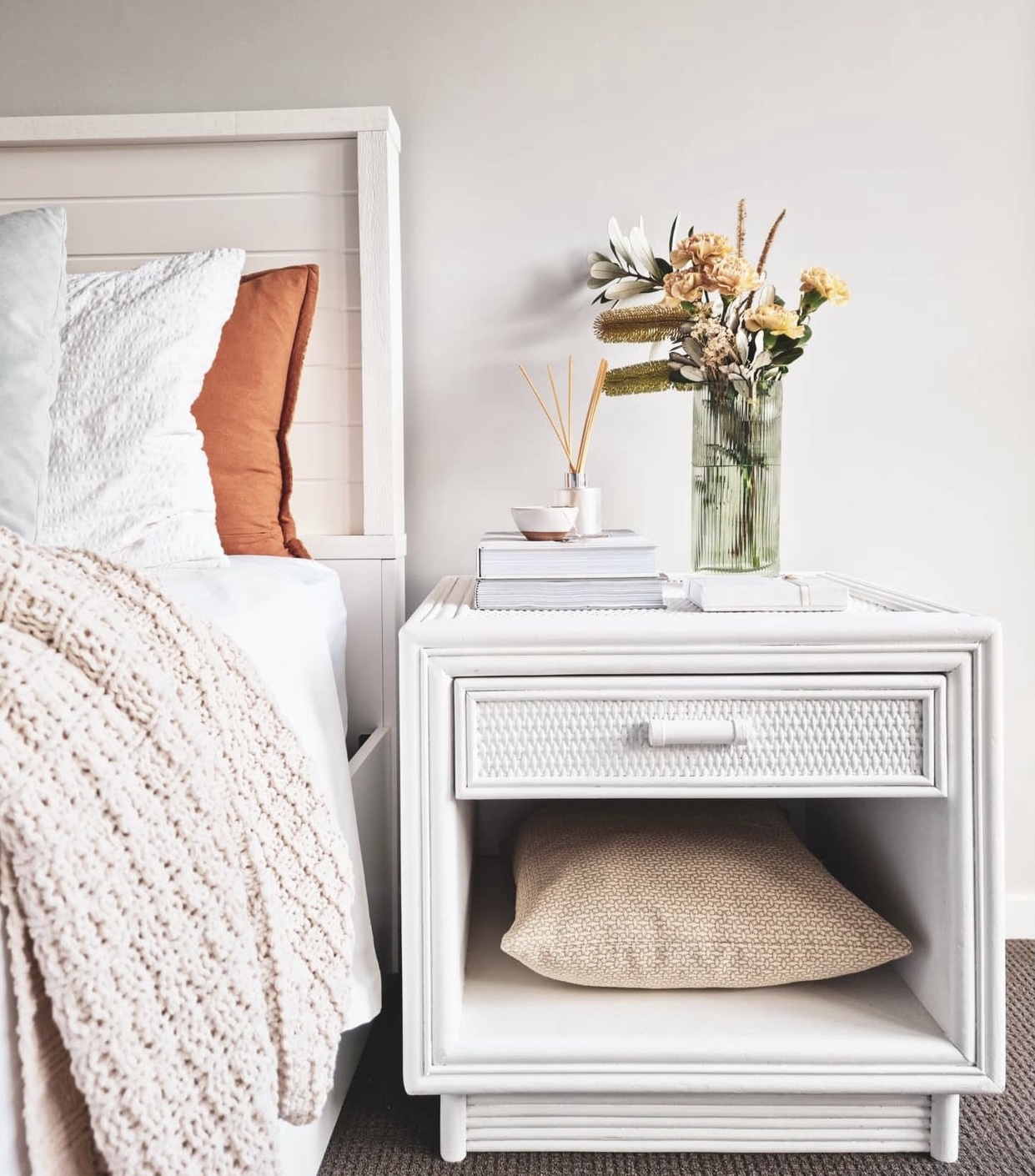 Cosy and natural living room styling
To share the word about newly launched Australian family-owned business, Natural Rugs, we challenged our community to show us their cosy and natural living room styling. Boy did you guys rise to the challenge, sharing a wide array of photos and videos on how you cosied up your living rooms for winter. The team at Natural Rugs loved Sophie's entry for her use of lighting, pops of colour and different textures. She's the lucky winner of a natural rug valued up to $1,400!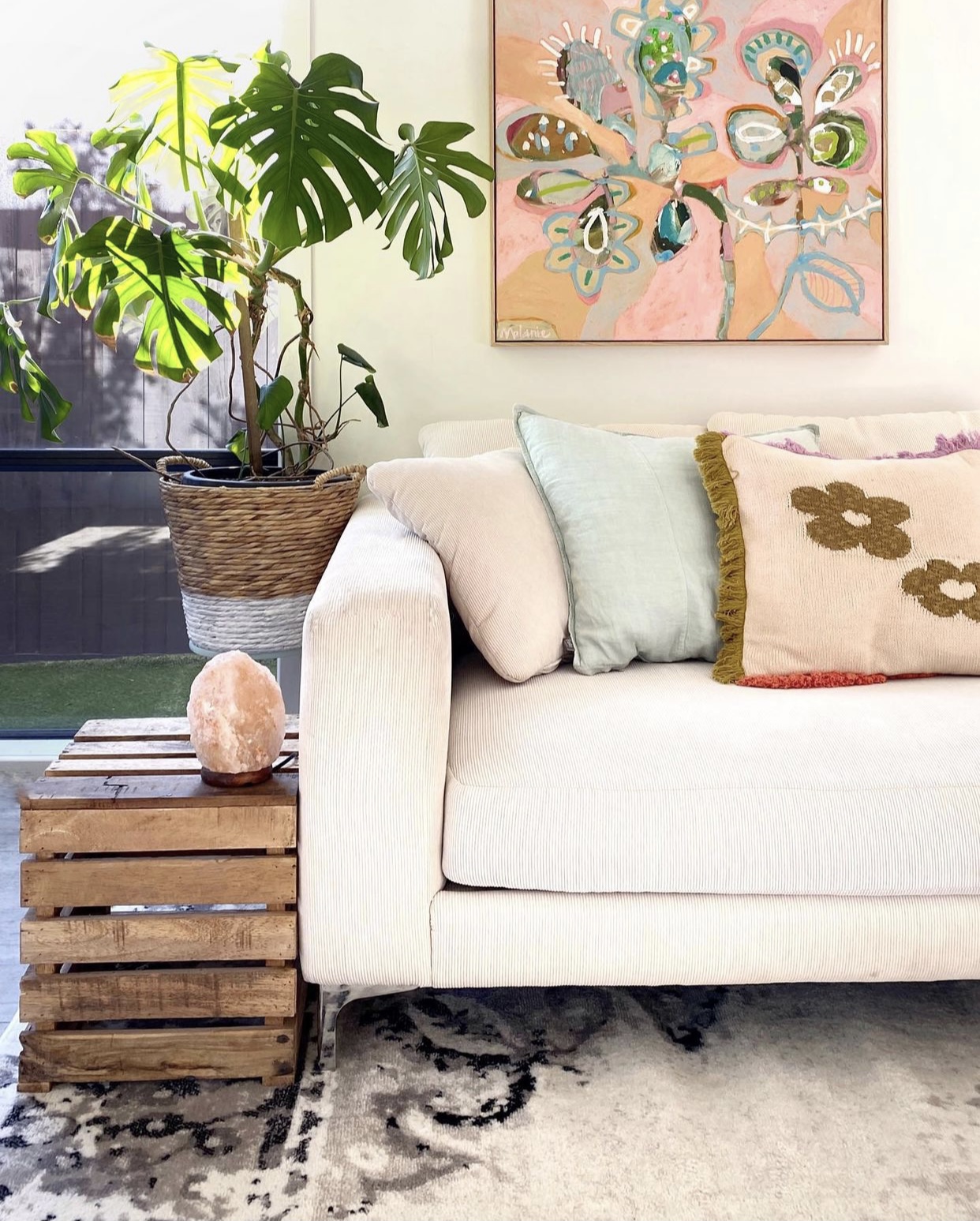 Mood board competition
In May, we paused our regular #stylecuratorchallenge and partnered with our friends at Style Sourcebook and Oz Design Furniture to challenge you to create a mood board. Style Sourcebook is our favourite digital mood board tool as it takes all the hard work out of the process and has a massive library of products that you simply need to drag and drop. Huge congratulations to Rhiannon who created this incredible bathroom mood board!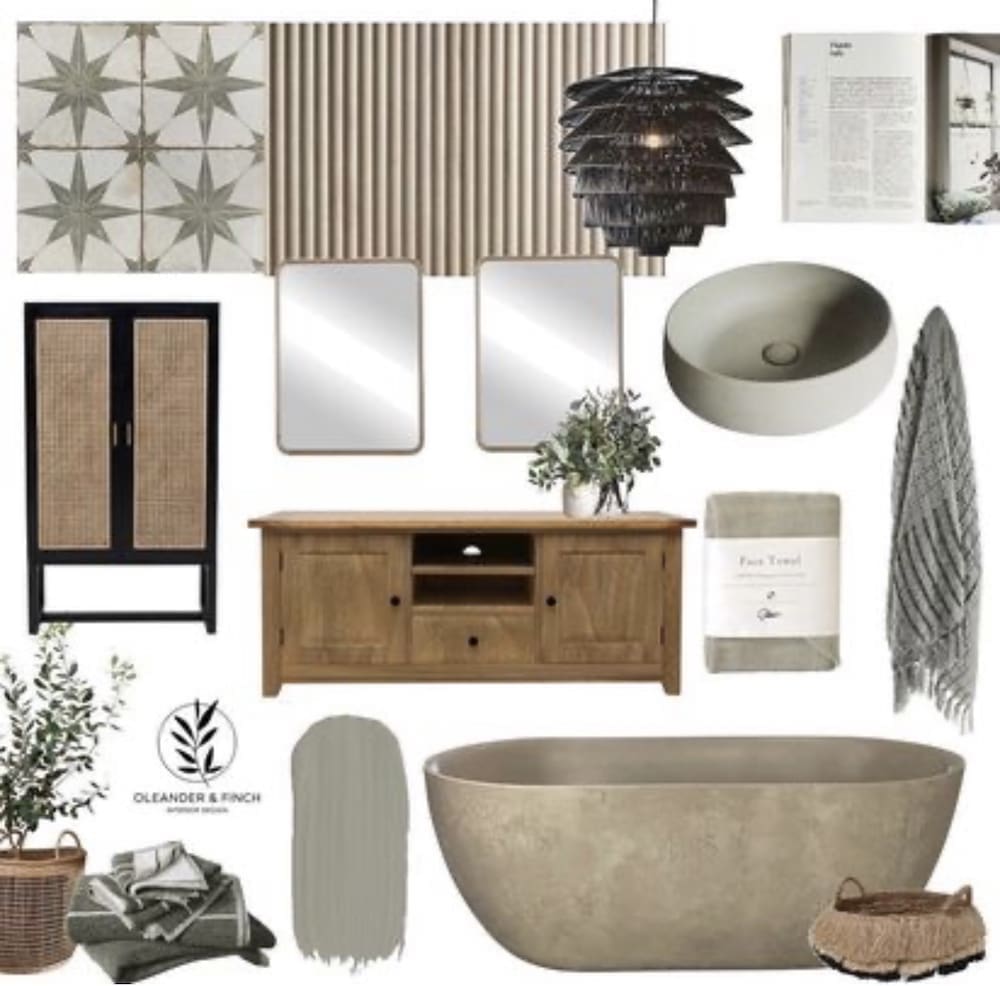 Vignette styling
Turning an otherwise blank surface of your home into a styled arrangement was our April challenge and you guys rose to the occasion! Sharing vignettes on coffee tables, side tables, bedsides, kitchen benches, office nooks and just about everywhere in the home, you made picking just one winner impossible — so we picked two! Congratulations Jess who won a floral arrangement of her choice from Estil Home and Elle who scored a $50 voucher.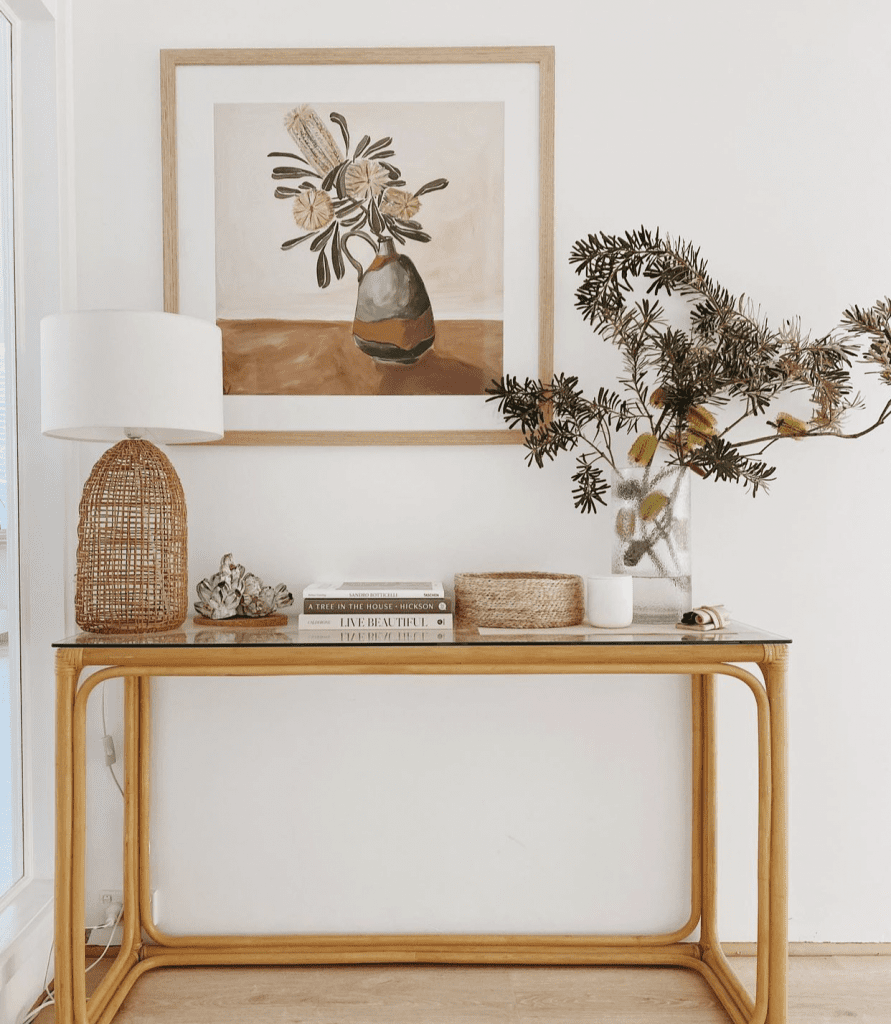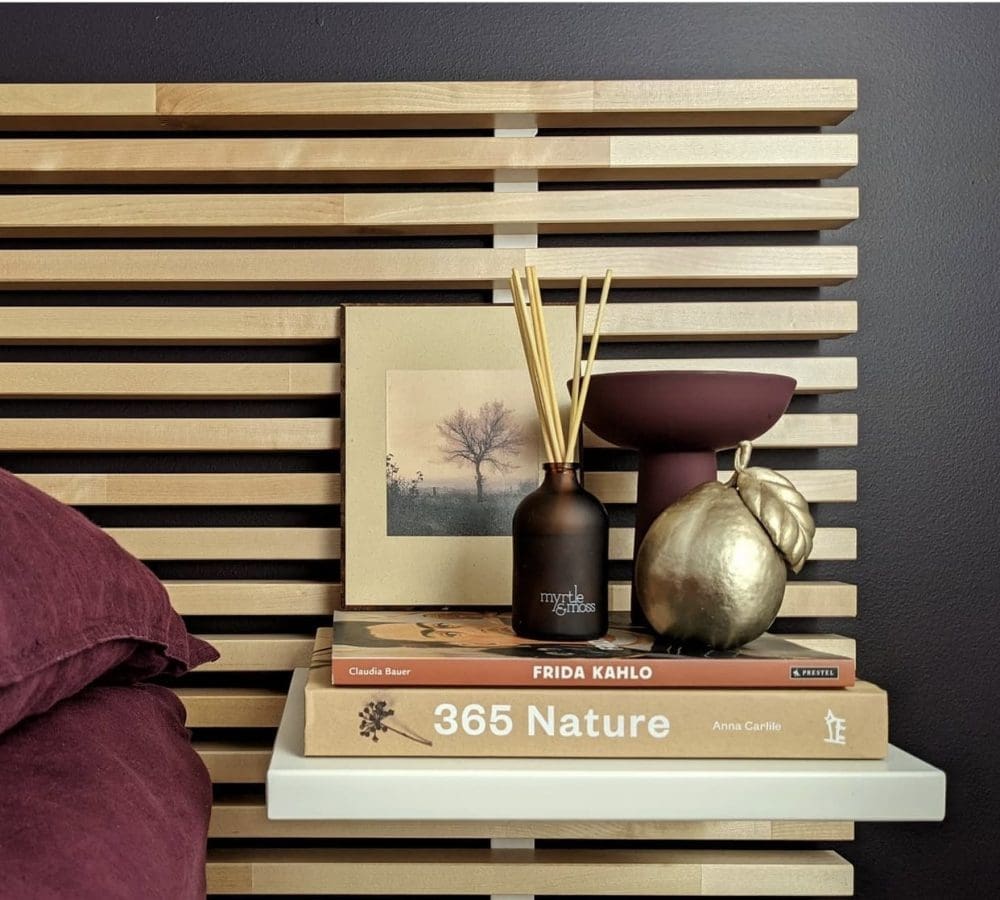 Laundry styling
Often overlooked in the styling stakes, we wanted to inspire you to turn the laundry into a zone of the home you enjoy spending time… OK, perhaps that's a stretch but at the very least, giving it some styling love so you dread it a little less 😉 Tayah rose to the challenge big time and even tackled a few mini reno projects, including changing over her laundry tap and recovering her ironing board! She's the lucky winner of our $200 laundry decor pack.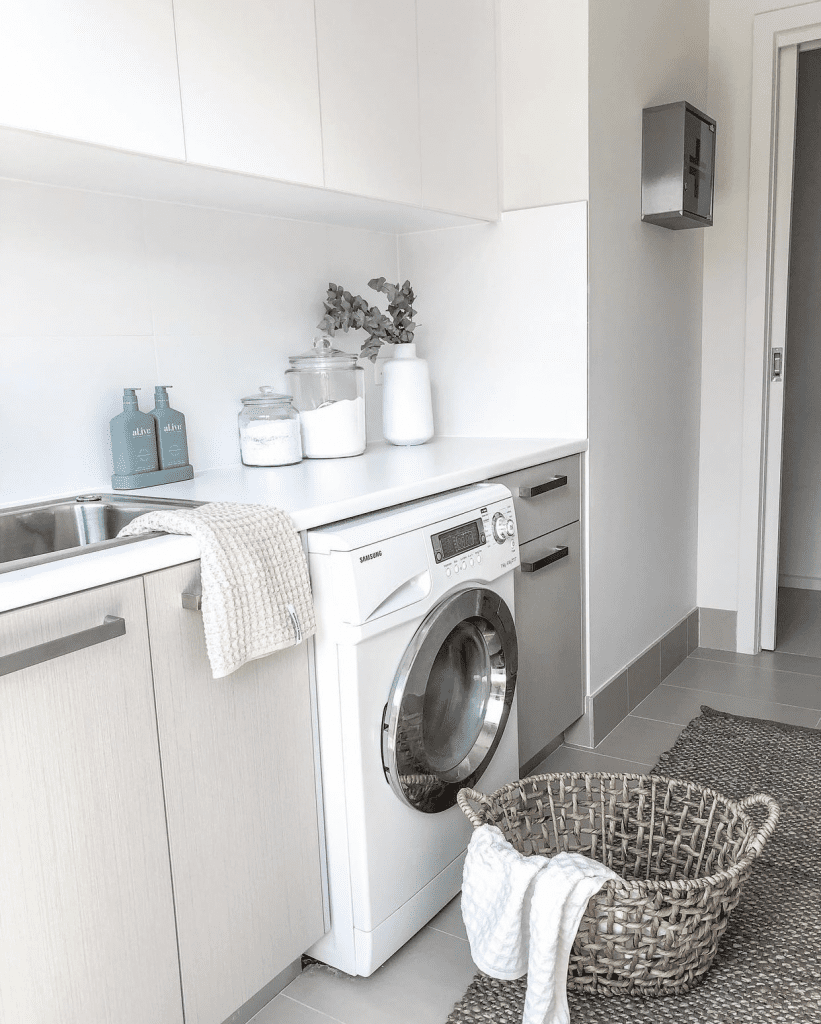 Bedside styling
Sometimes it's the story behind an image that wins us over and that was certainly the case with Vanessa's bedside pic. She gave her husband's bedside table an SC-inspired makeover — using our devil's ivy propagation tips to begin this indoor plant, crystal tips to incorporate a salt lamp and vignette tips by using a stack of books as a base for this styling. A great effort and she's takes home the $200 Temple & Webster voucher!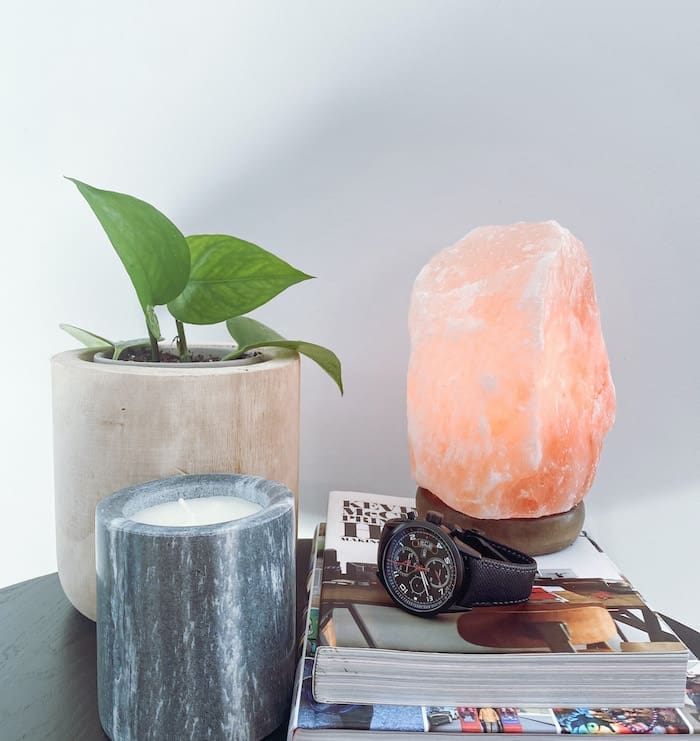 Refresh a pocket of your home
What better way to kick off the new year than with a challenge to shake things up around the home. You don't always have to buy new, simply trying new styling arrangements or furniture layouts can transform the feel of your home. We love how Sarah revamped her living room — she even created a short video showing how she did it — and she was the lucky winner of the $200 Adairs voucher!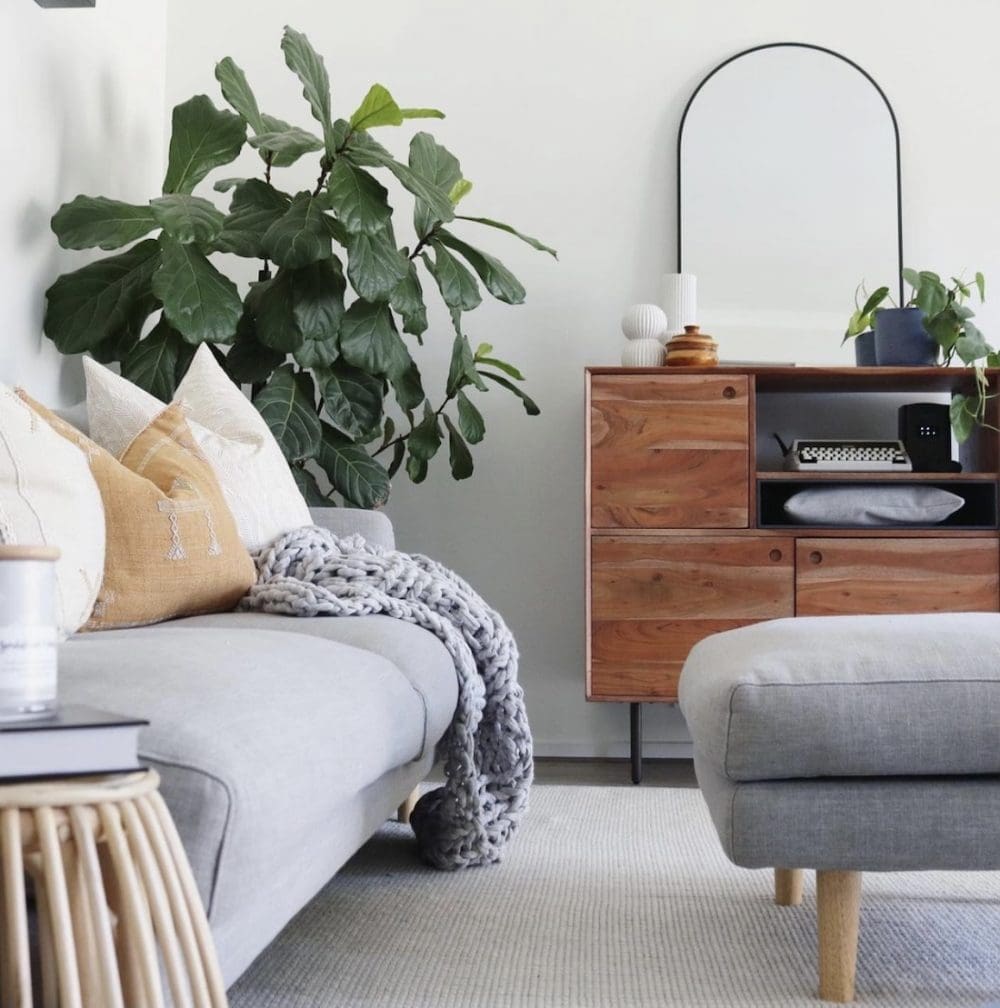 2020
Styling with colour challenge with KAS
What better way to welcome spring than with a colour styling challenge?! We loved seeing the different ways you added pops of colour to your home — especially Sophie who created this colourful play room. She won a $200 voucher from KAS Australia.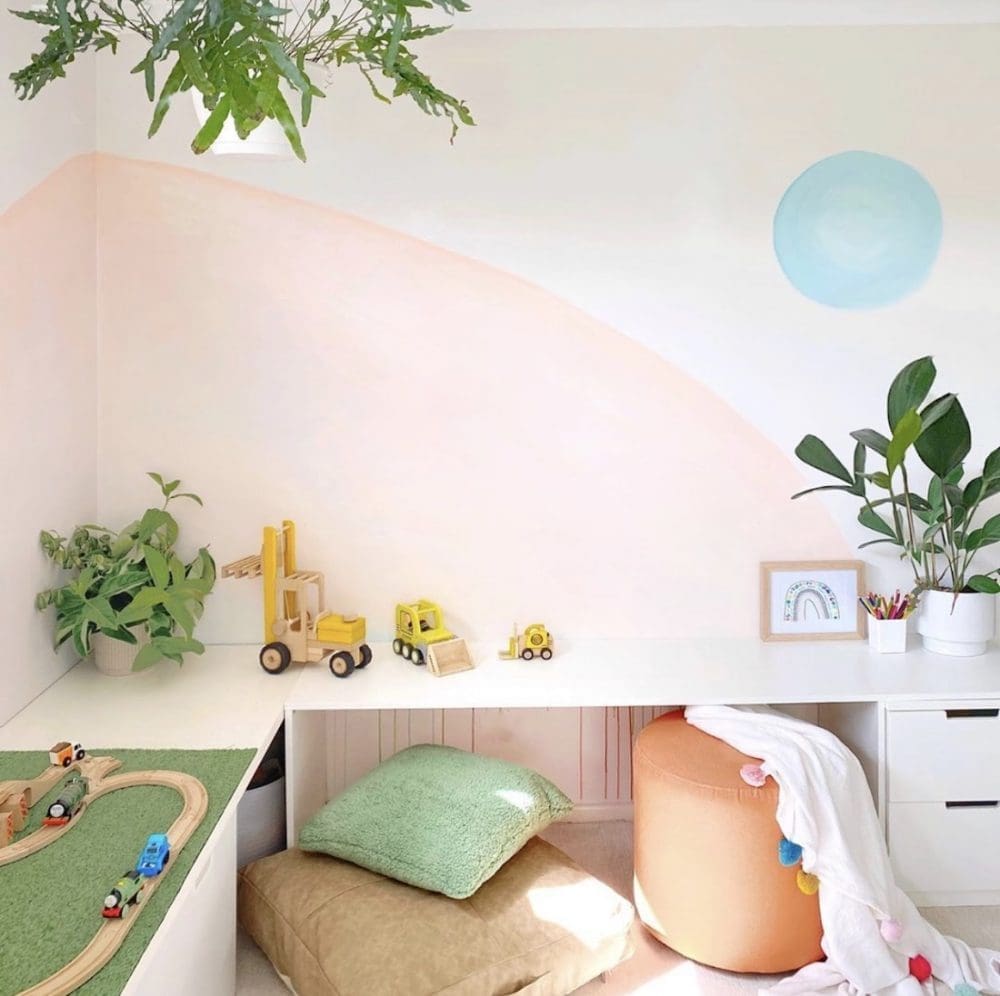 Candle styling challenge with The Little Flame Co
When the temperature drops, our love of candles is at an all time high — and that's exactly why we set a winter styling challenge of showing us how you use candles around your home. You guys proved that candles are a good idea in every room of the home and made it incredibly difficult to pick a winner! Shriya's shelfie moment here stopped us in our tracks though and she was this month's lucky winner.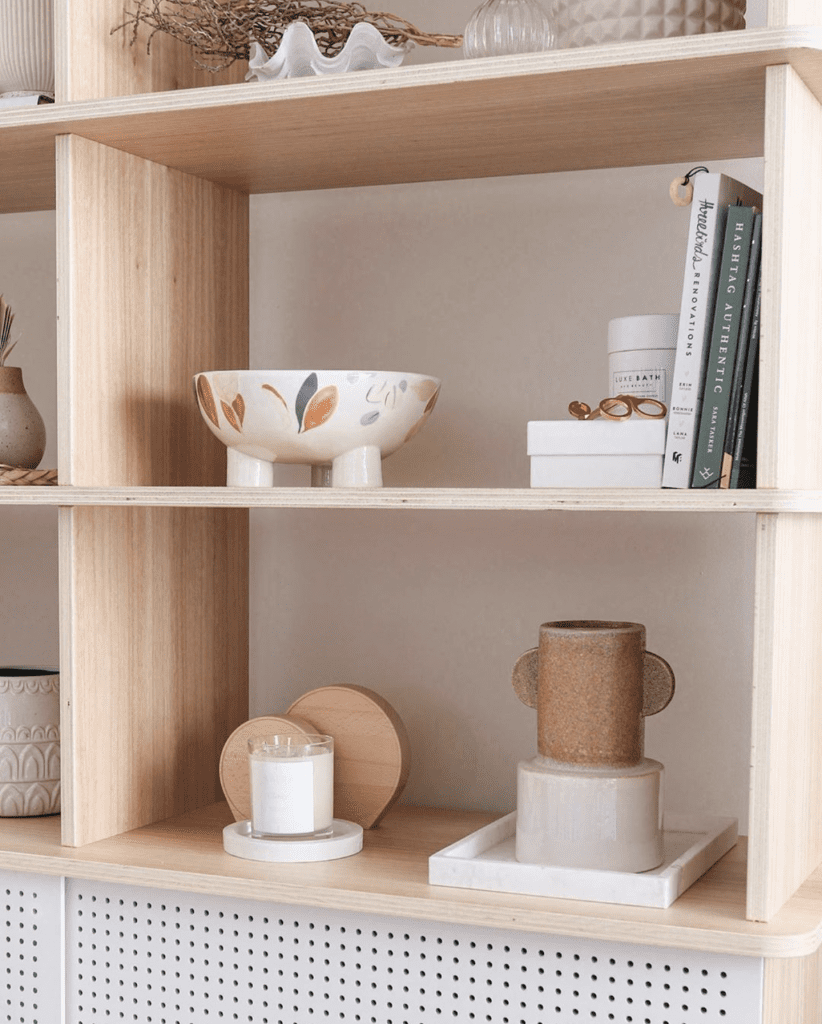 Design your dream room mood board challenge with Style Sourcebook and Oz Design Furniture
With a prize of a $500 Oz Design Furniture to be won, this challenge was sure to gain a lot of interest but we weren't expecting hundreds of mood boards to flood through the #stylecuratorchallenge hashtag. Phew, it was a challenge for us to pick just one winner! Congratulations Bettina (Instagram account @bettina_brent) who created this dining room mood board.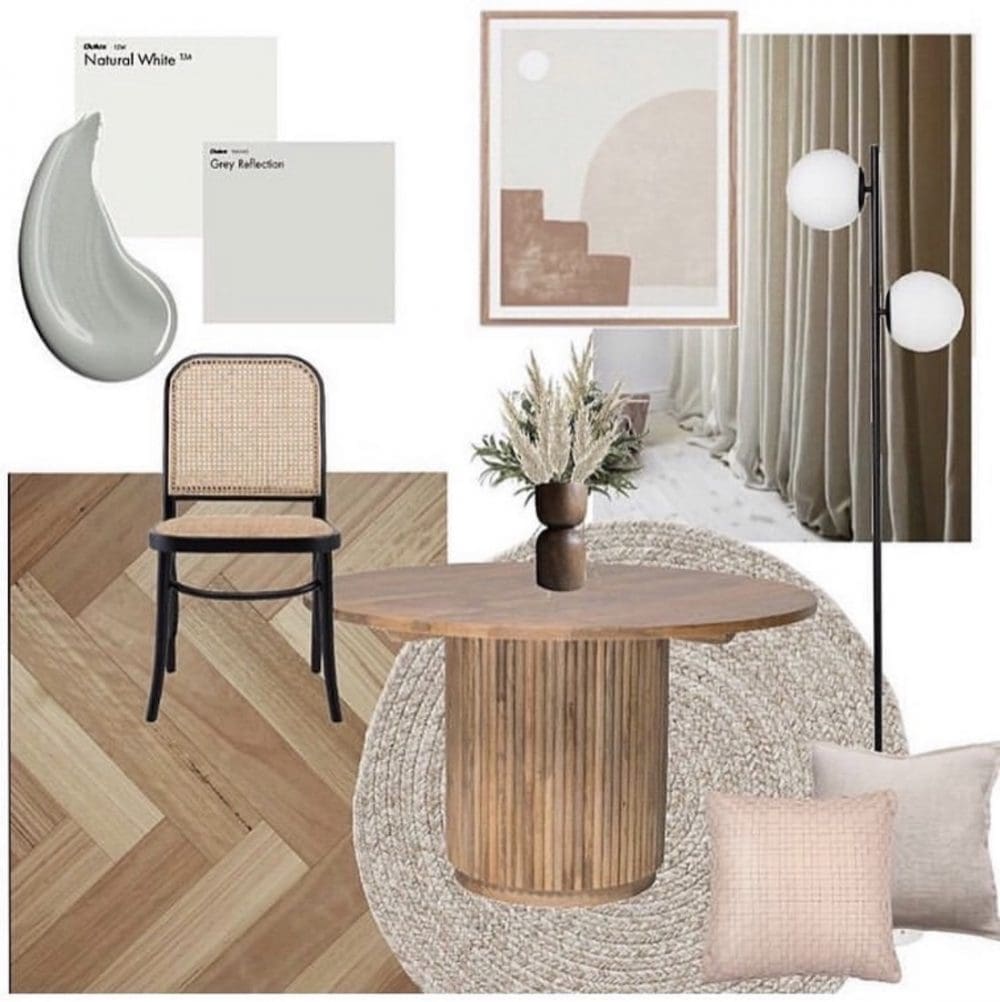 Create a gallery wall with Yorkelee Prints
Not going to lie, this was our toughest #stylecuratorchallenge ever but of course, you guys delivered the goods! You shared gallery walls in nursery spaces, living rooms, bedrooms, staircases and more but it was this divine gallery wall by Bianca (Instagram account @white.grey.all.day) that stole the show and won the $100 Yorkelee Prints voucher.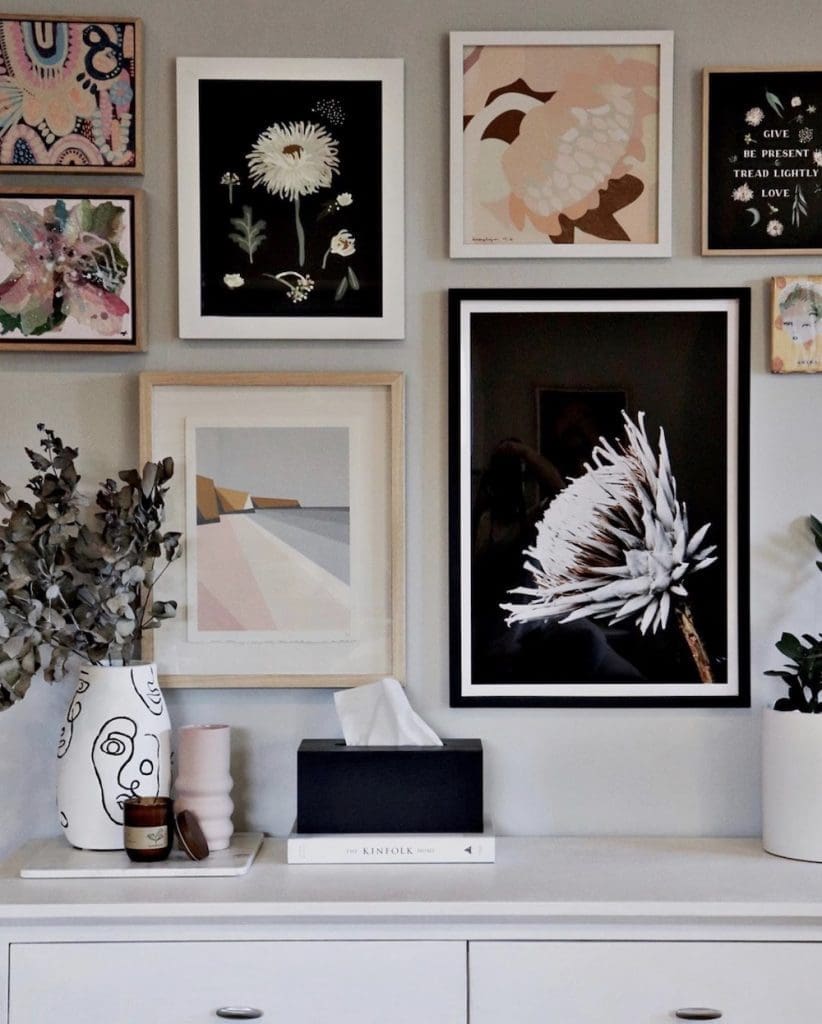 Plant styling with Bunnings
We had a feeling this challenge would be popular but boy-oh-boy did you exceed our expectations! So many plant pics were shared this month making our job to pick a winner SO HARD! We selected Elisha (Instagram account @ourserenehome) as the winner with this dreamy pic combining two of our favourites — plants and crystals! She scored a $100 Bunnings voucher.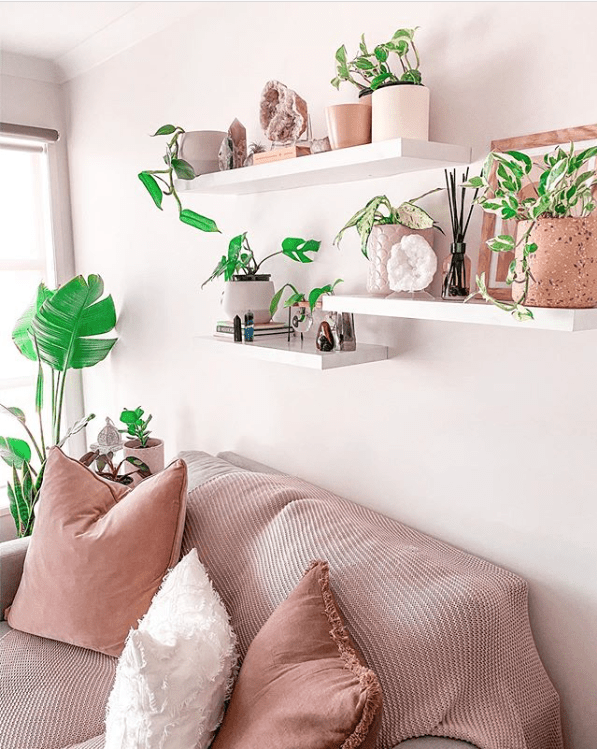 Sideboard styling with Zanui
We're all about styling surface areas in your home to create moments of interest so this month we challenged you to style your sideboard. From urban jungles to luxe arrangements, there was no shortage of #inspo flooding through the #stylecuratorchallenge hashtag! We picked Monica (Instagram account @lotnine08interiors) as the winner of the $150 Zanui voucher.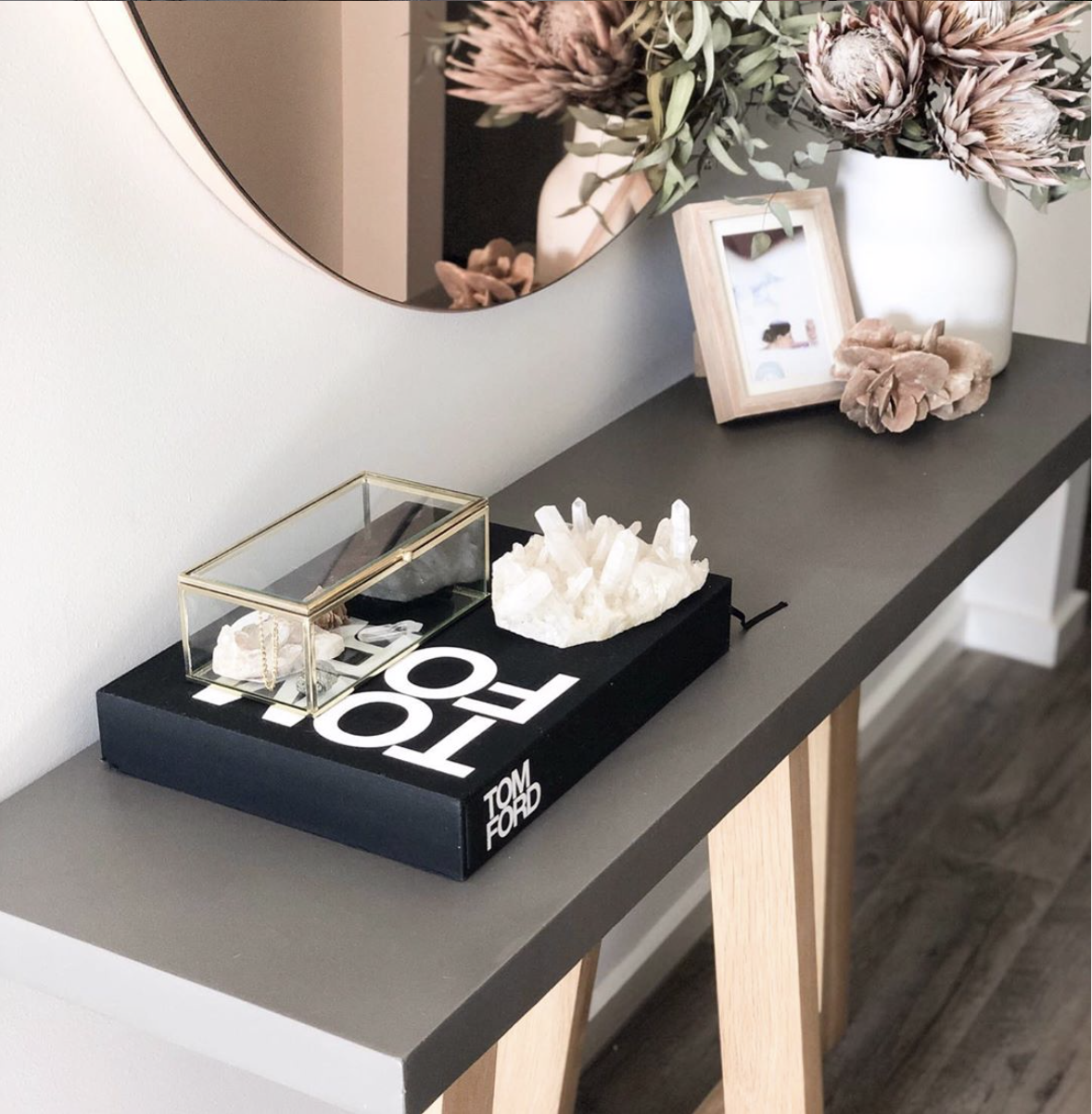 January is often a time to tick off projects around the home so we figured we'd make a challenge out of it! Winning with this fab upcycle furniture piece was Sabina (Instagram account @styleluxeforless).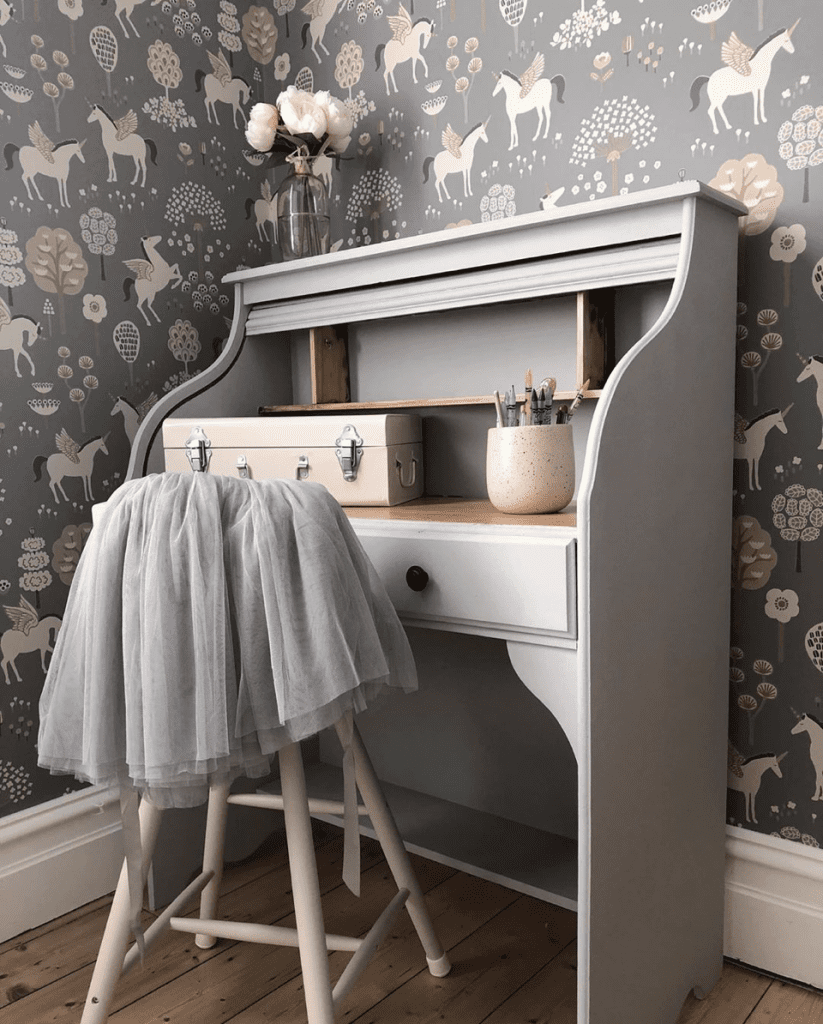 2019
Trying a different kind of Christmas styling, we challenged you to show us how you style Christmas florals around your home. You shared so many creative ideas but Cath (Instagram account @cathodonnellstyling) with her seriously dreamy tree was the winner.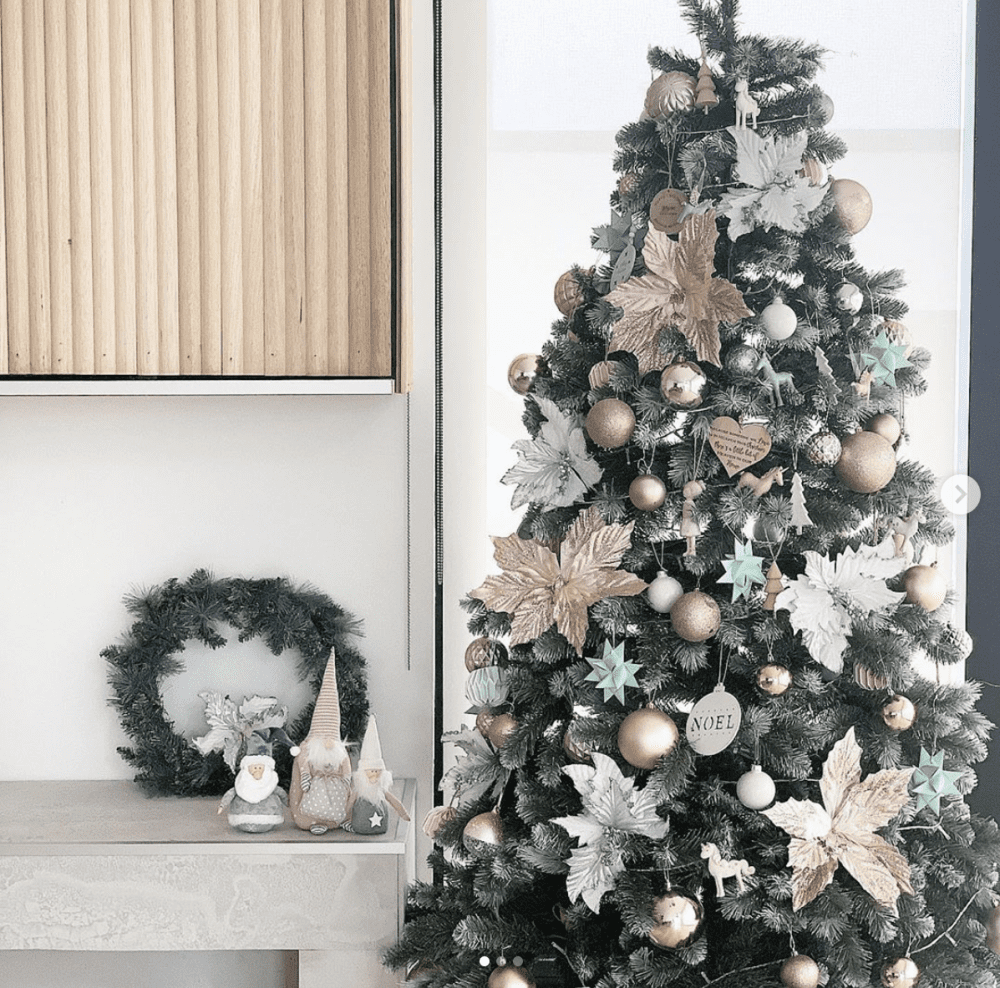 Did we mention you guys love our bedroom styling challenges?! Winning this one with The Cover Collective was Kelly with this moody bedroom.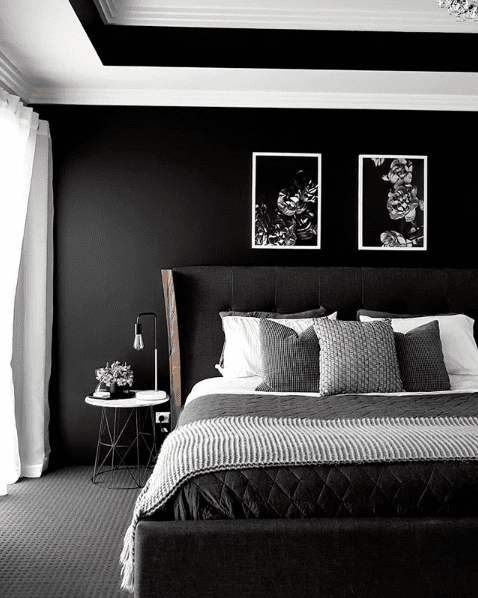 Living room styling with Loobylou
This month we challenged you to style your living room to make it a space you want to cosy up in over the winter months. Nat (Instagram account @natbacicinteriors) won with this luxe and inviting living room.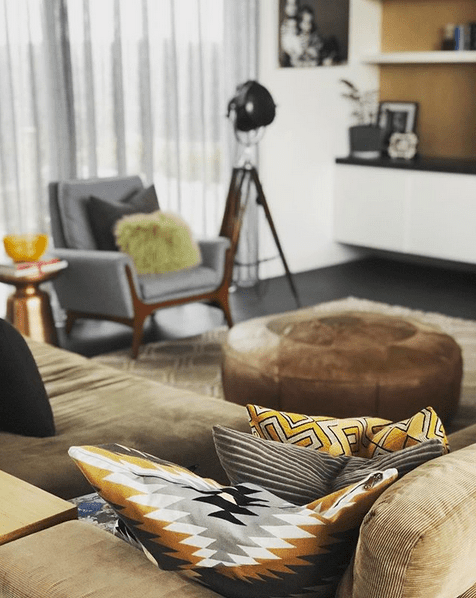 An often forgotten area of the home styling-wise is the kitchen so we were excited to run a kitchen styling challenge and definitely picked up some new ideas to try from all your inspo! Congrats to Di (Instagram account @styledbydi) who shared this dreamy scene.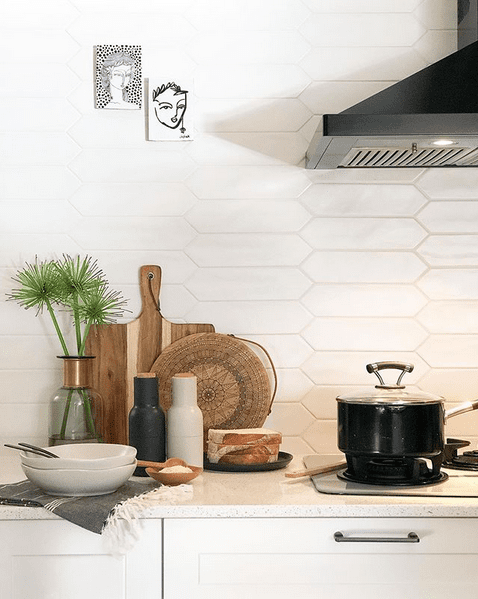 Kid's room/nursery styling with Home Love Interiors
This month we called on all the parents or soon-to-be parents and asked you to share how you style your little one's space. Sophie (Instagram account @lennon_house_) wowed us with this jungle inspired space!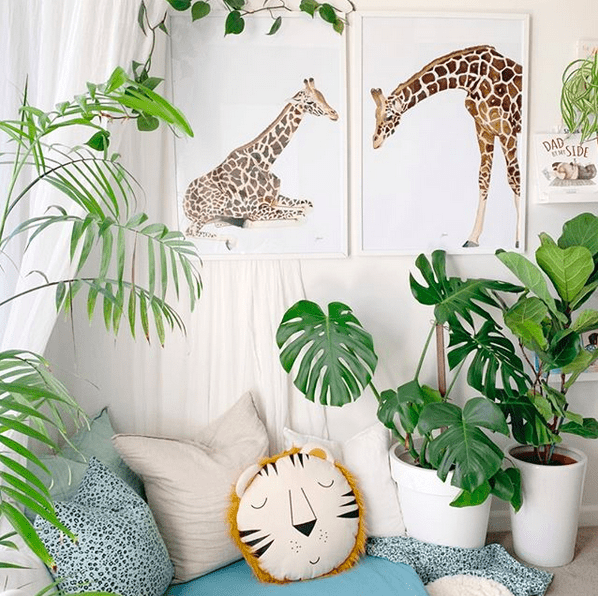 Bathroom styling challenge
For our bathroom challenge, we love how Janette (Instagram account @battenfiles) combined natural and raw materials like the dried Protea flower with more polished pieces, and a showed you don't have to spend a fortune to create a beautiful space (that pot plant is from Bunnings and towels from Kmart)!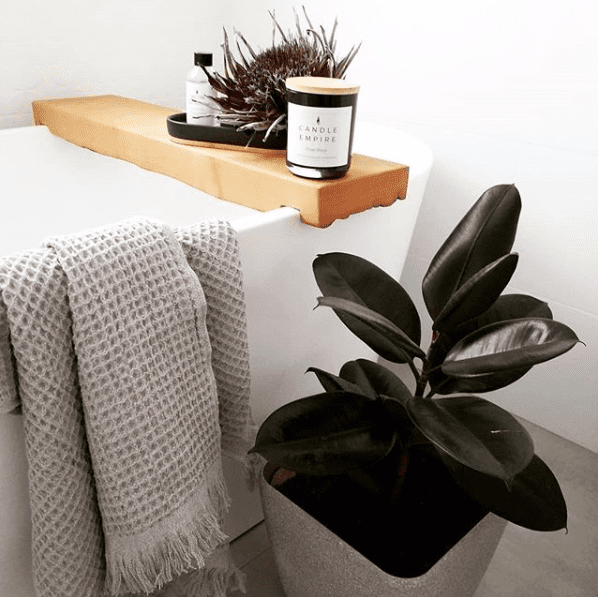 Keeping with the home improvement theme, we challenged you to organise a pocket of your home — Marie Kondo style! Congratulations Alana (Instagram account @lowtideliving) who won with this wardrobe organisation pic!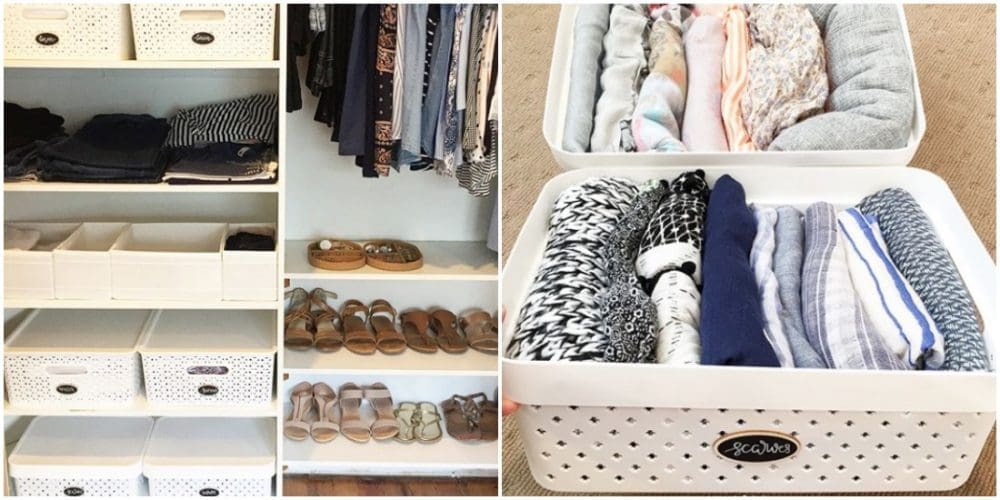 Room refresh challenge with Betta
Kicking off the new year with a challenge to refresh a zone of your home that's been bothering you, there were so many fab before and afters shared. Chantel was the lucky winner of that washing machine from Betta with this kid's playroom makeover!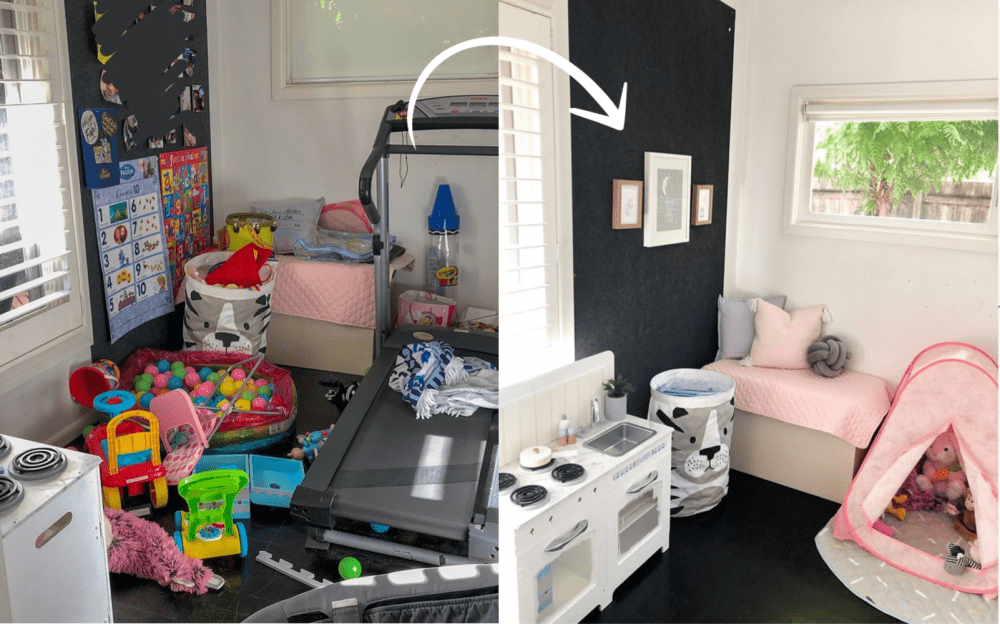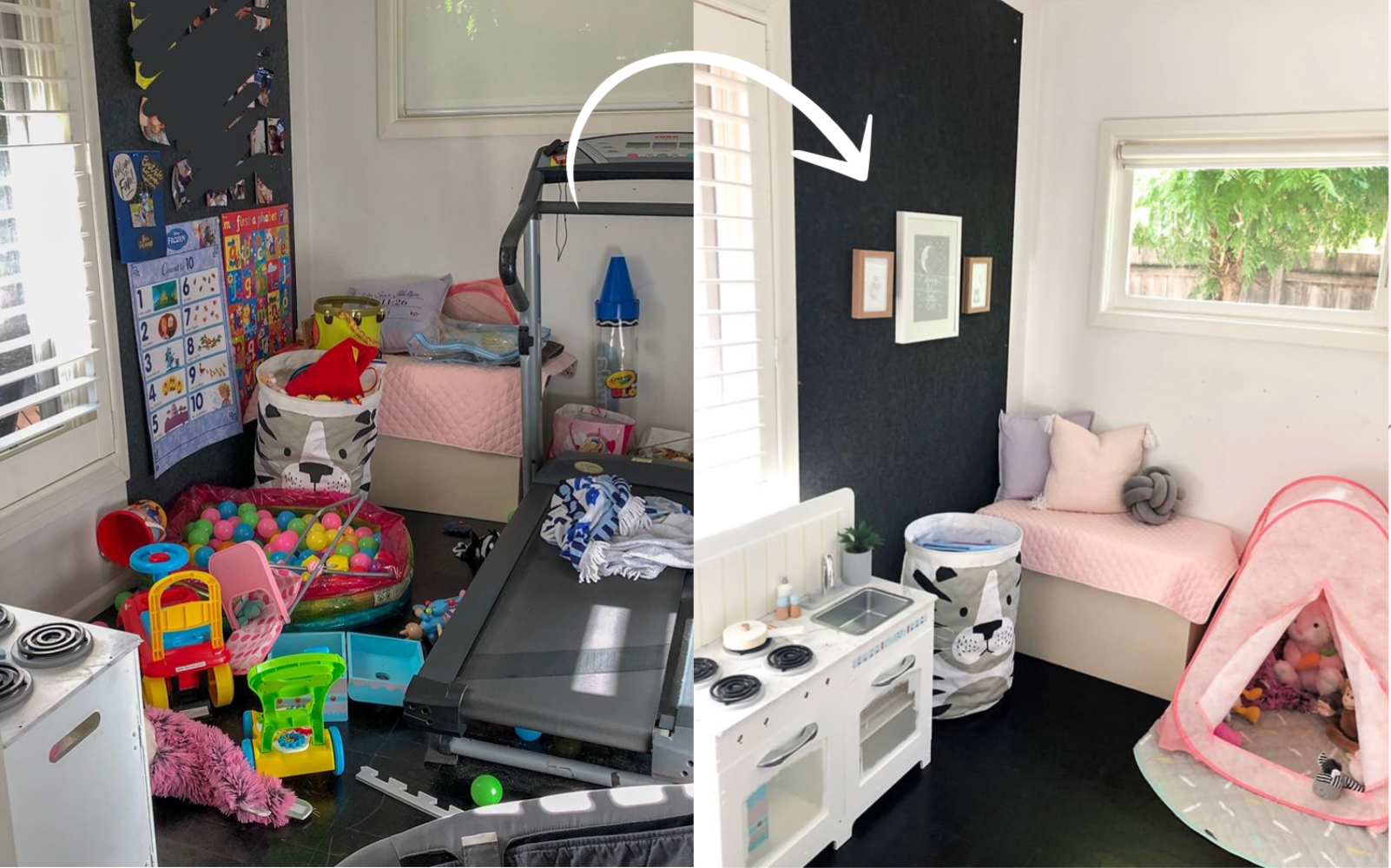 2018
Rather than tackling a zone of the home, this month we set a theme of 'minimalist styling'. Congratulations Jem (Instagram account @juthamat_by_jem) who won with this dreamy space.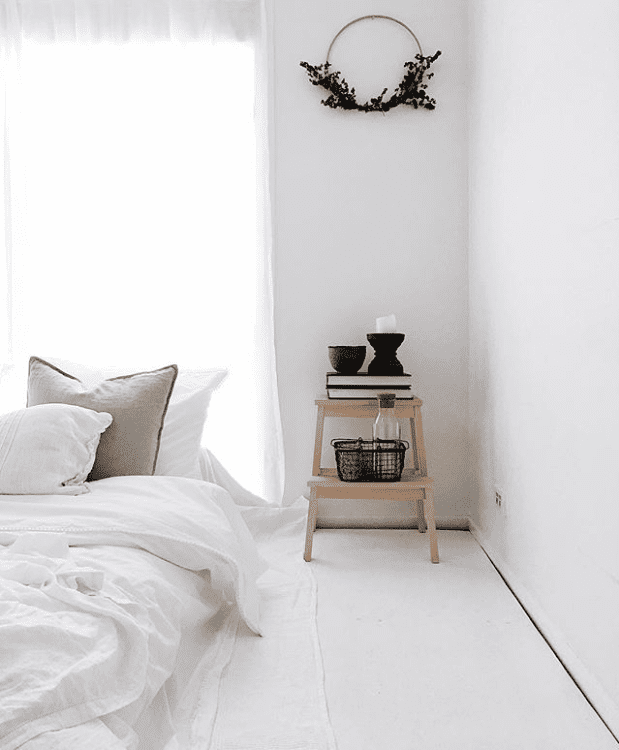 For the first time we collaborated with an artist to offer a limited edition artwork as the prize and we loved the eclectic space Mia selected to win — this homely office nook by Bettina (Instagram account @bettina_brent).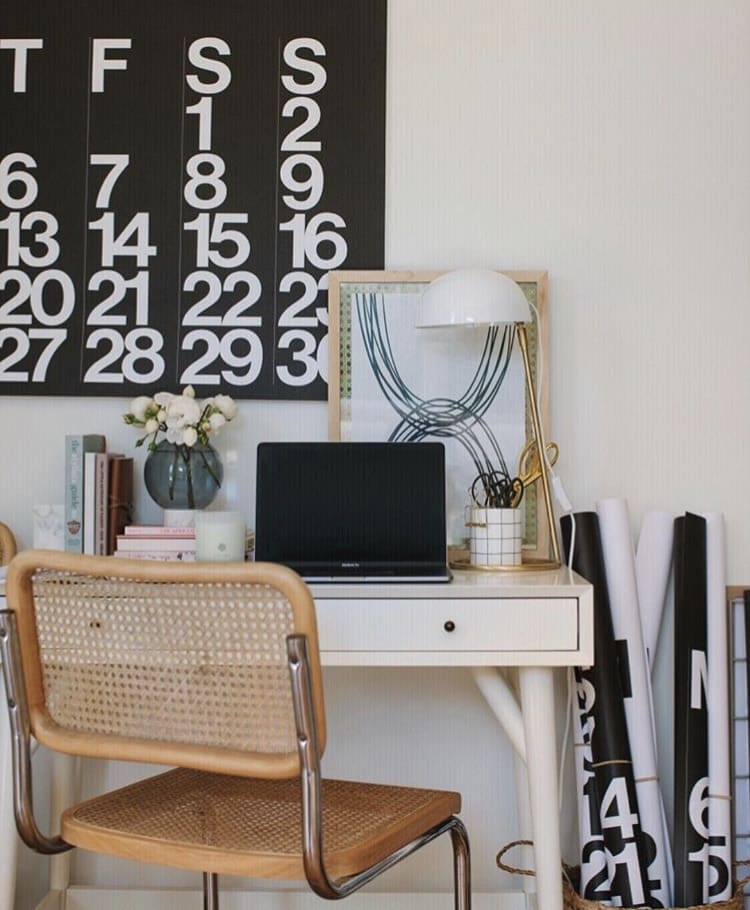 Spring styling challenge with DIY Blinds
Given how popular our last DIY Blinds challenge was, we decided to run another but this time doubled the prize to win a $1000 voucher! Congratulations to the challenge winners Liz (Instagram account @lizamayastyle) and Jane (Instagram account @freckleandsass).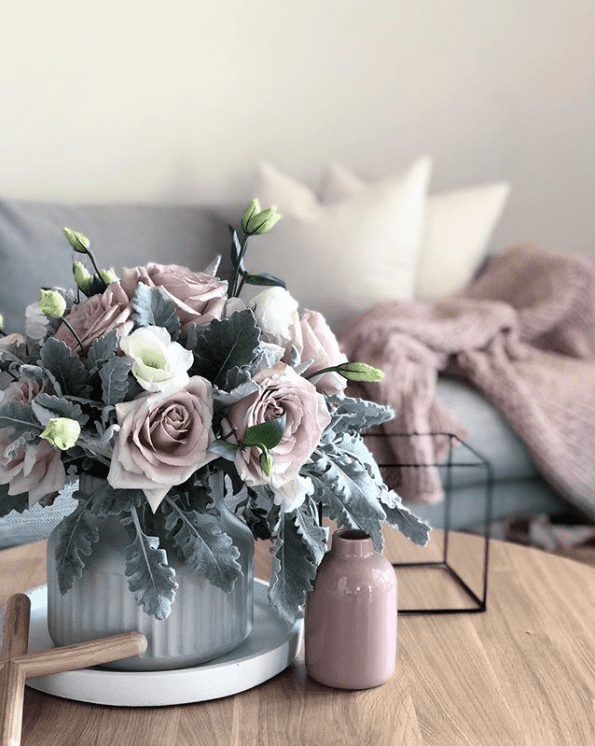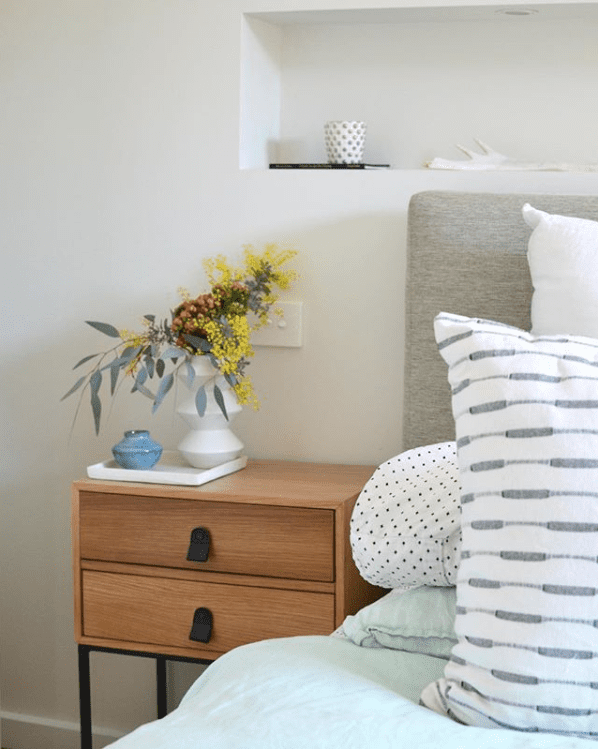 Style an arrangement in your home
With a broad topic to show us how you created a styled arrangement somewhere in your home, we loved seeing the diverse range of photos come through but the one that stopped us in our tracks was this bathrooms styling by Zan (Instagram account @outbackstyle).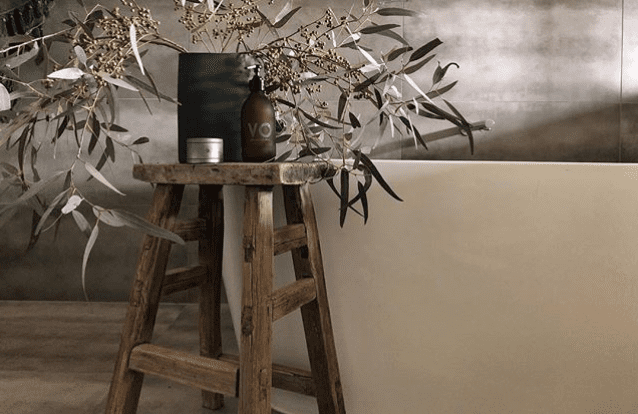 Mixing things up, this month we wanted to see the space where you would put the rug of your choice from Flooring Xtra's range if you were to win. Congrats to Erin (Instagram account @mortarandnoir) who shared this pic.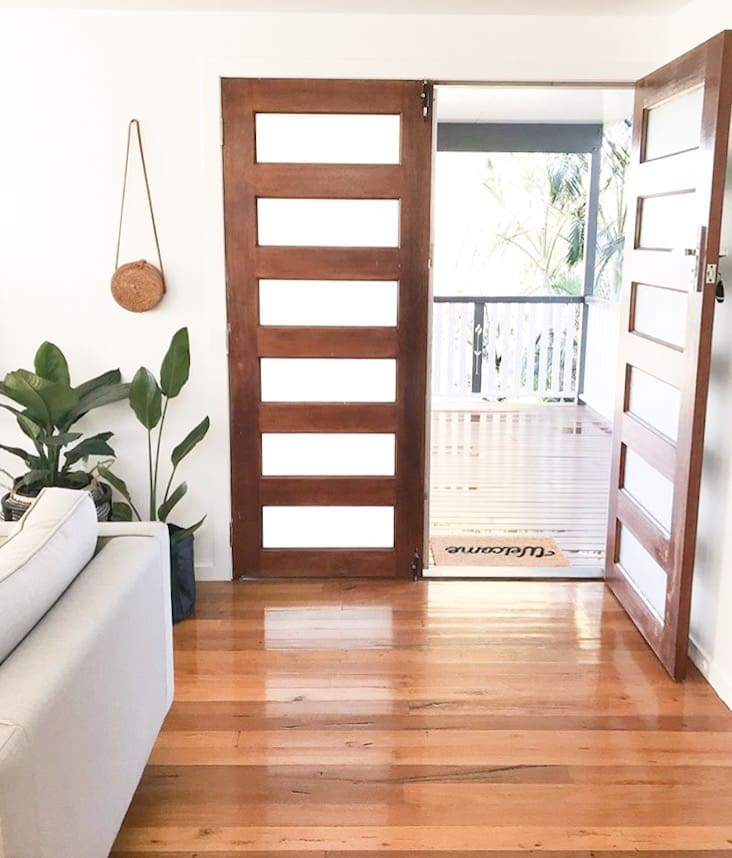 Winter bedroom challenge with More than Ever
Winning a set of dreamy bedding from one of our fave brands More than Ever was Sophie (Instagram account @lennon_house) with this urban jungle.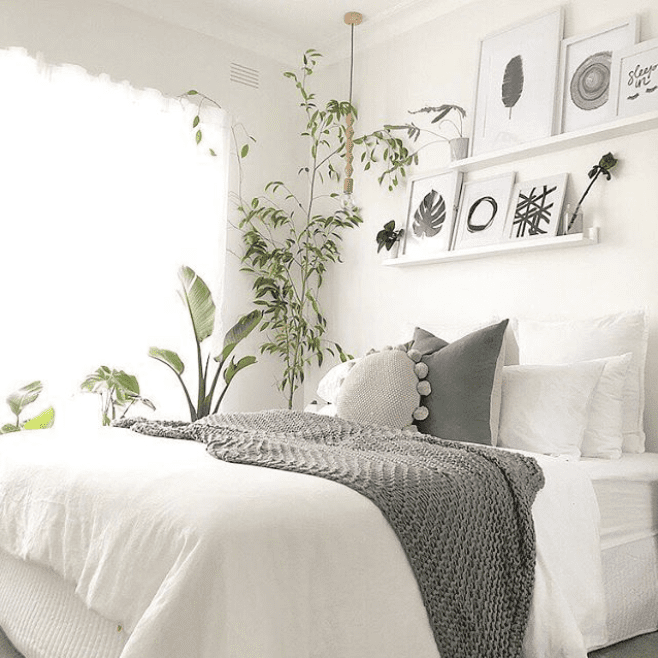 Given the popularity of our mood board challenge, we ran a second one and this time there were two winners. Congratulations Jessie (Instagram account @seascape_living) and Mell (Instagram account @mykindofbliss).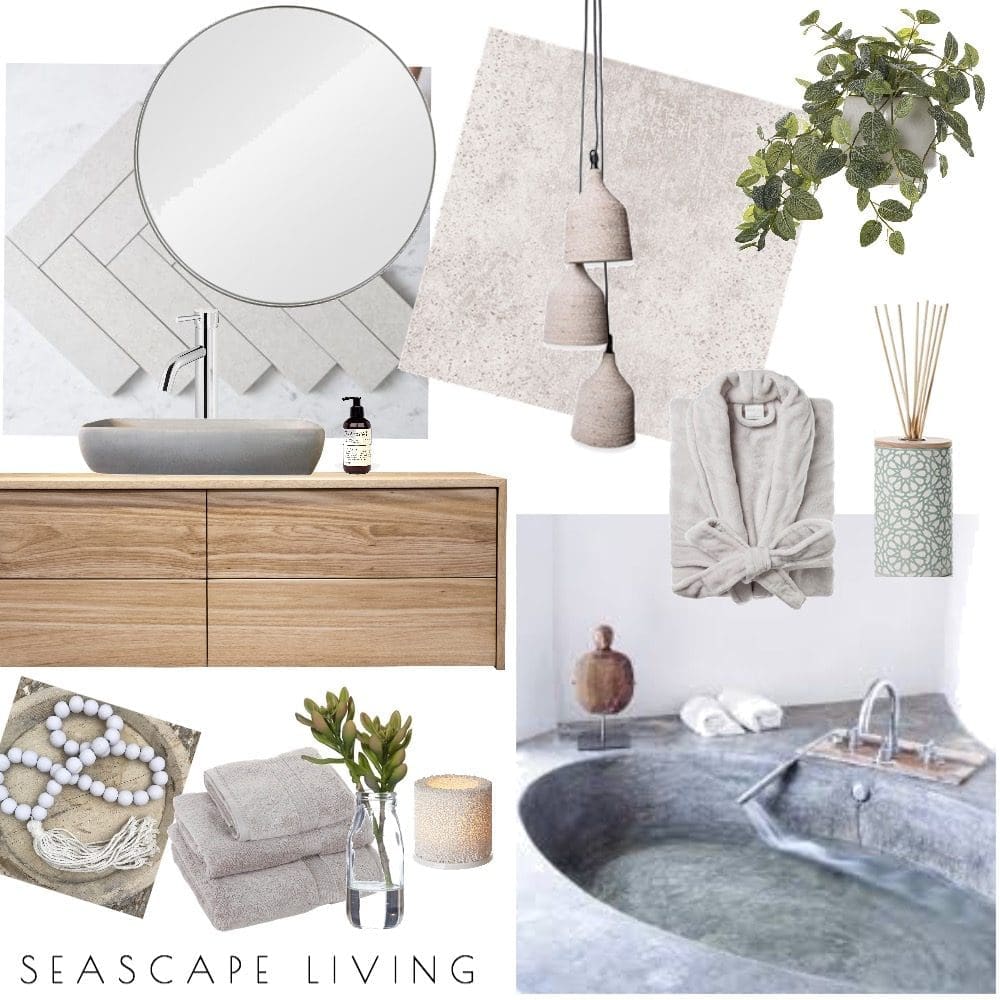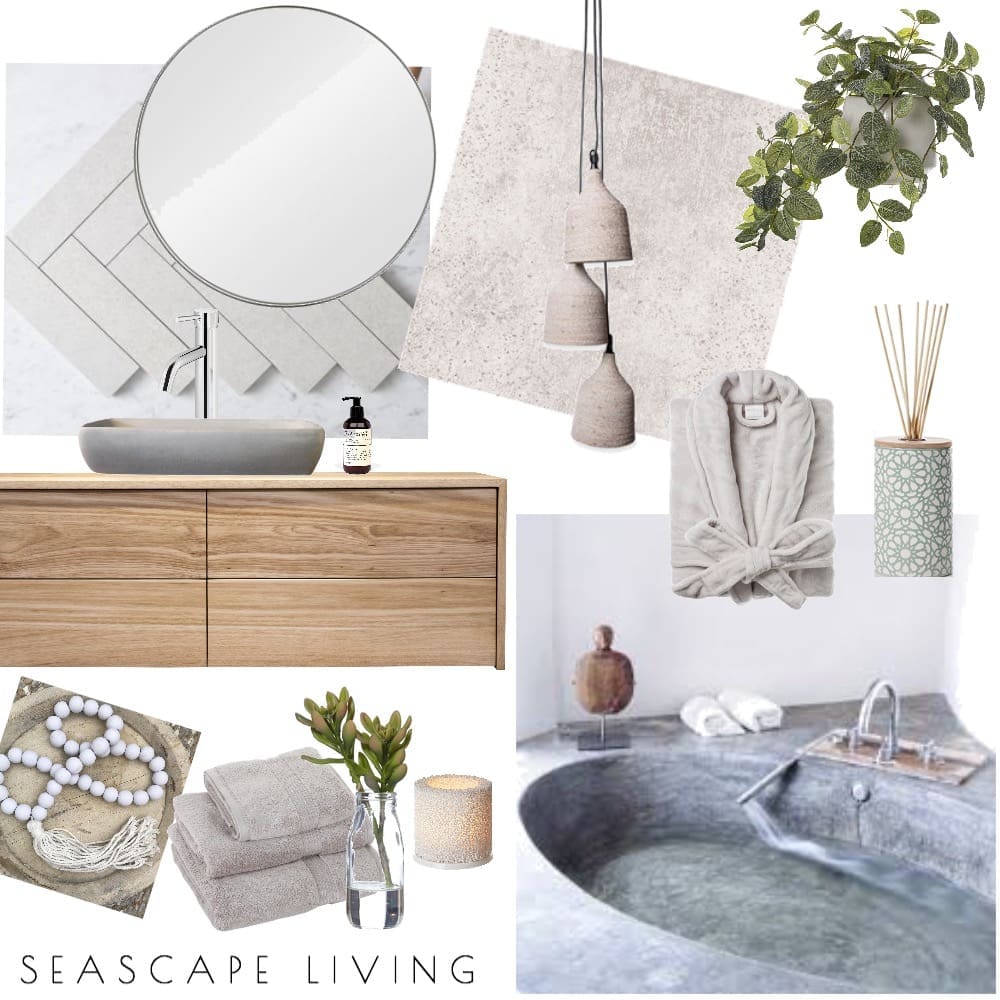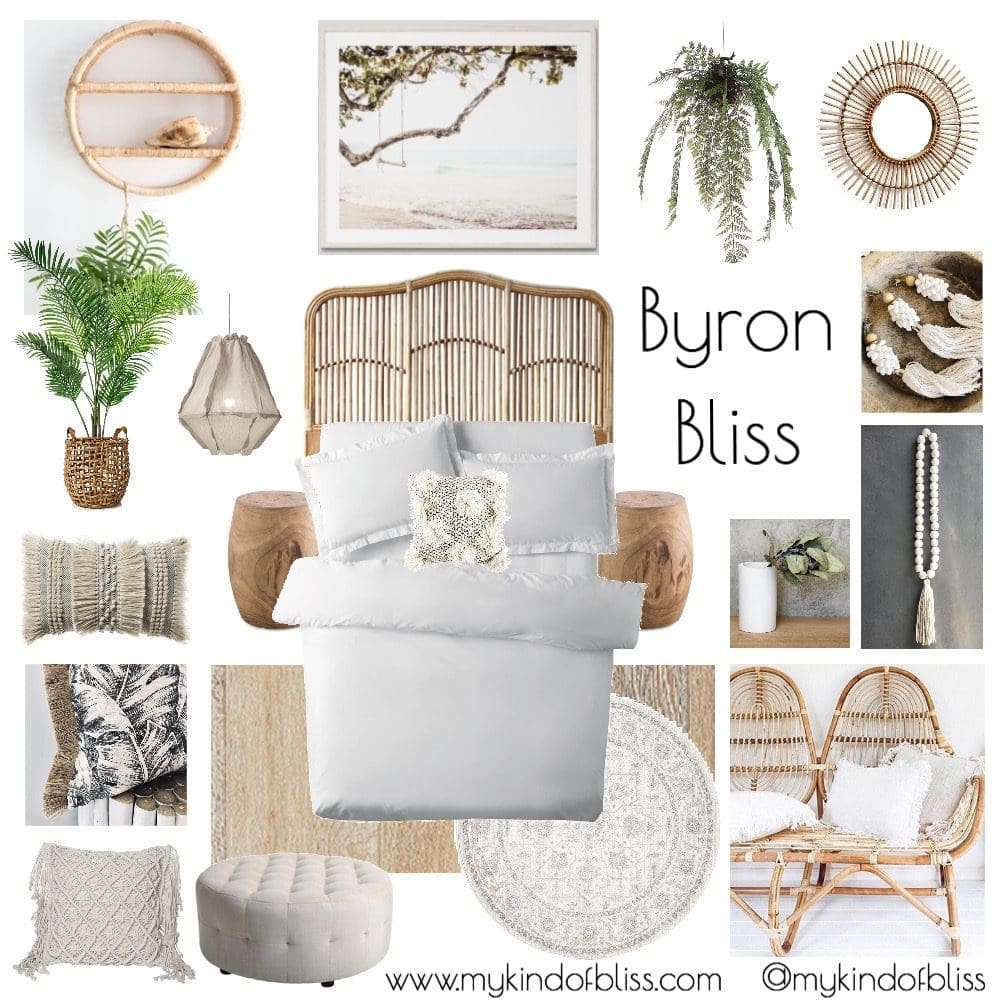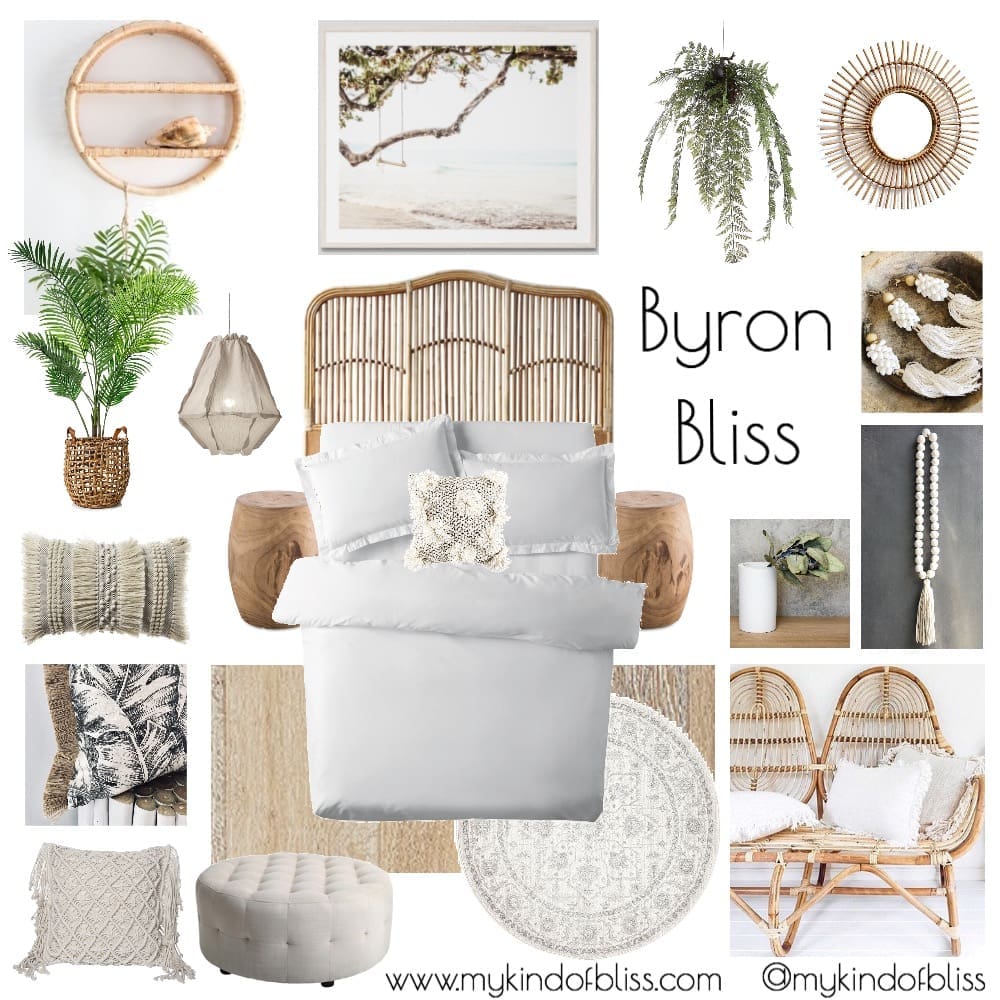 Kitchen styling challenge
Winning a whole prize pack of goodies from local makers was Ash (Instagram account @ashleejayinteriors) with this beautiful kitchen pic.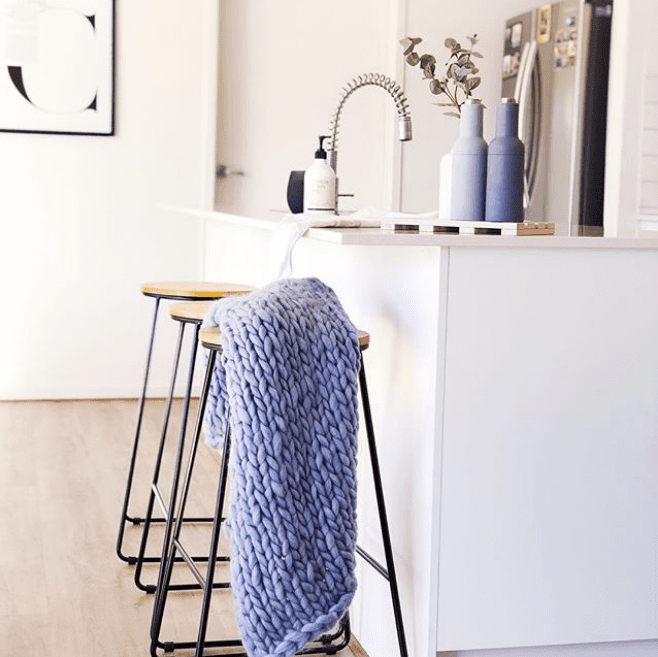 Front entry challenge with Early Settler
Because first impressions count, we ran a challenge to style the entry of your home. This challenge provided so much styling inspo, especially from Rachel (Instagram account @house_of_o.u.r.s) who was the lucky winner!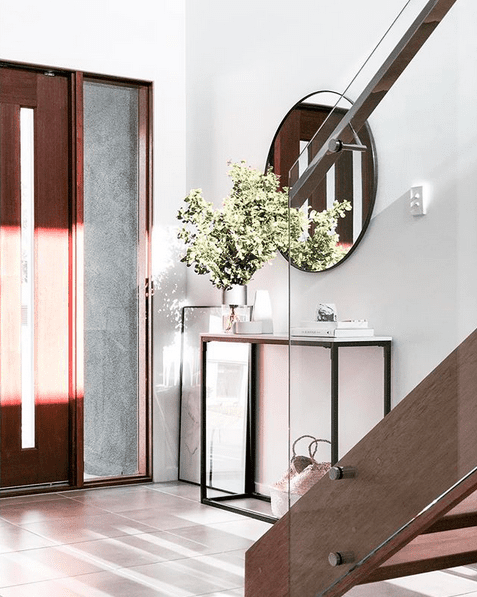 Home organising challenge
At the start of the new year, we're always so inspired to organise our homes which is why we set this fun challenge! Nadia and Caroline picked up the prize with this perfectly organised make-up drawer.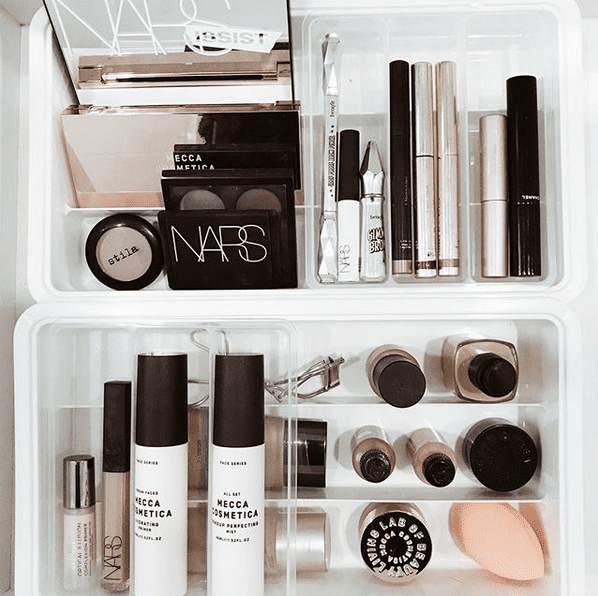 It was only a matter of time before we ran a coffee table challenge and you guys didn't disappoint! We were blown away by all your dreamy pics, especially this one by Fiona (Instagram account @fiona_neilly_interiors).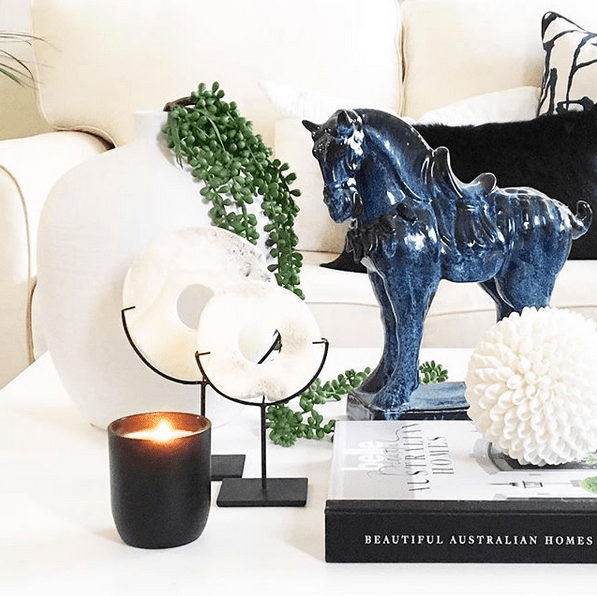 2017
Mixing things up, this time we wanted to see you create a mood board of your dream room and Annabel (Instagram account @uh_ohanotherreno) won with this fab board.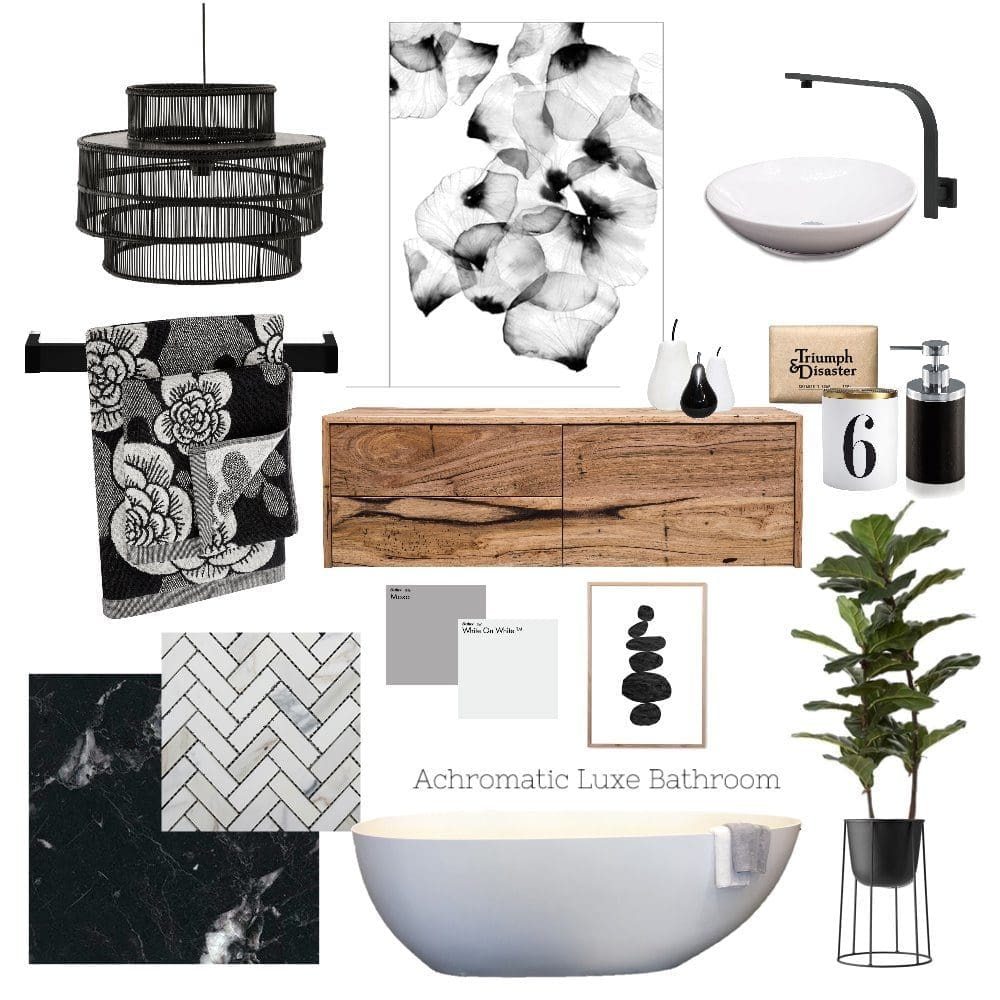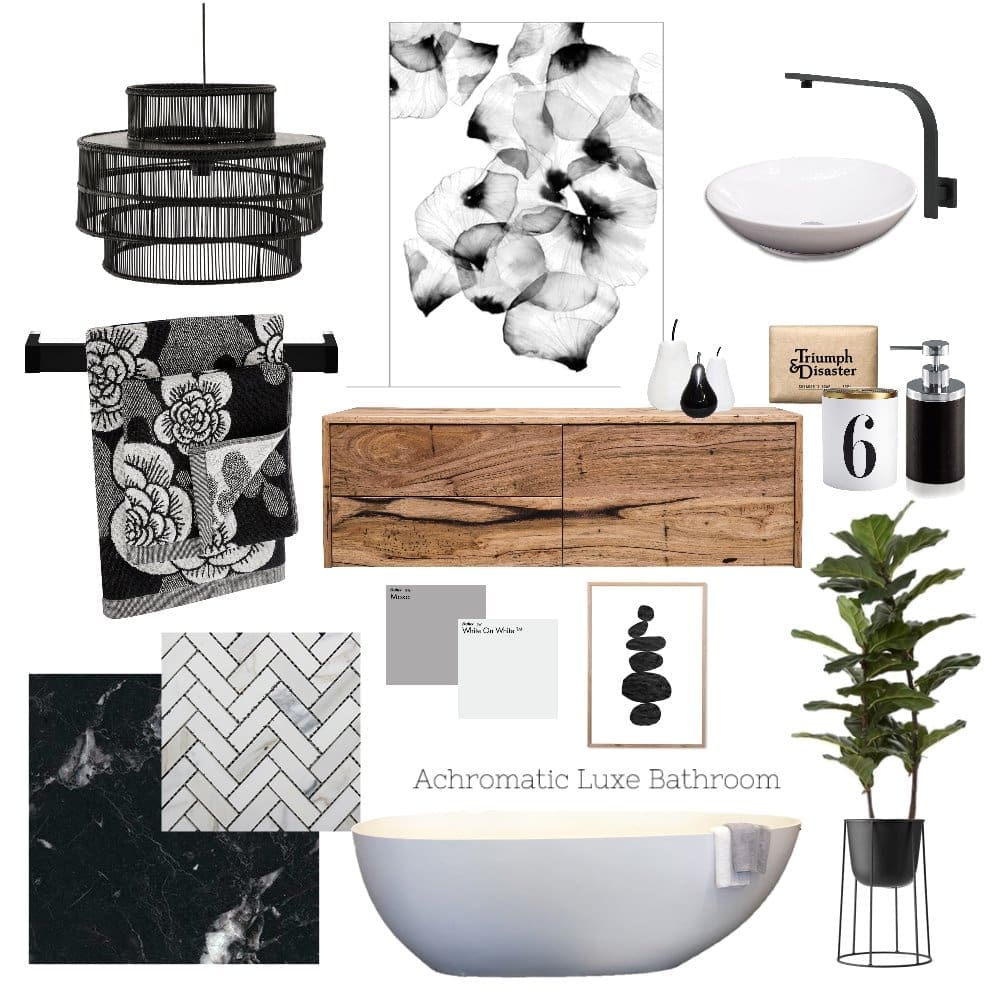 Bed styling challenge with Canningvale
Because our bed styling challenges are always so popular, we ran another one and this time you could win a beautiful set of bedding from Canningvale. Lucky Mikahl (Instagram account @maddison.bloom) snapped up the prize with this bedroom sanctuary.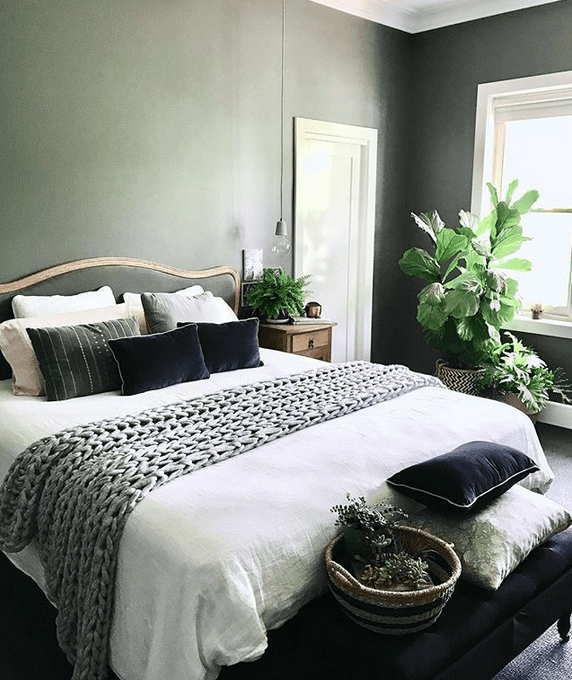 Vase styling challenge with Curious Grace
With spring in full bloom, we challenged you to show us how you style vases around your home. Sunday Harris (Instagram account @sundayharris) showed less is often more with this delicate photo.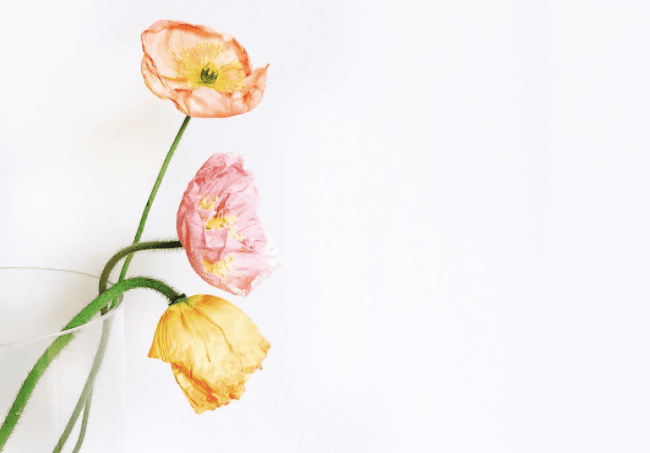 Window outlook challenge with DIY Blinds
One of our biggest challenges to date was this window outlook challenge for a $500 voucher to spend at DIY Blinds. They struggled to pick just 1 winner so they selected these lucky 2 ladies!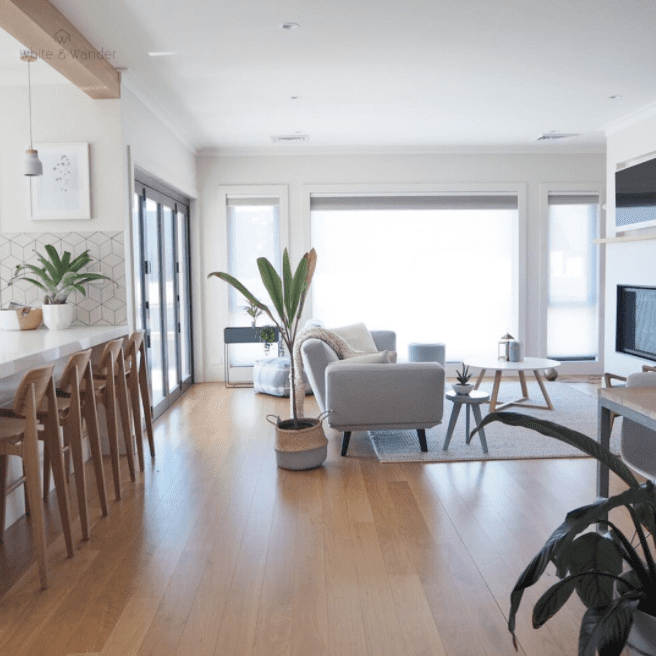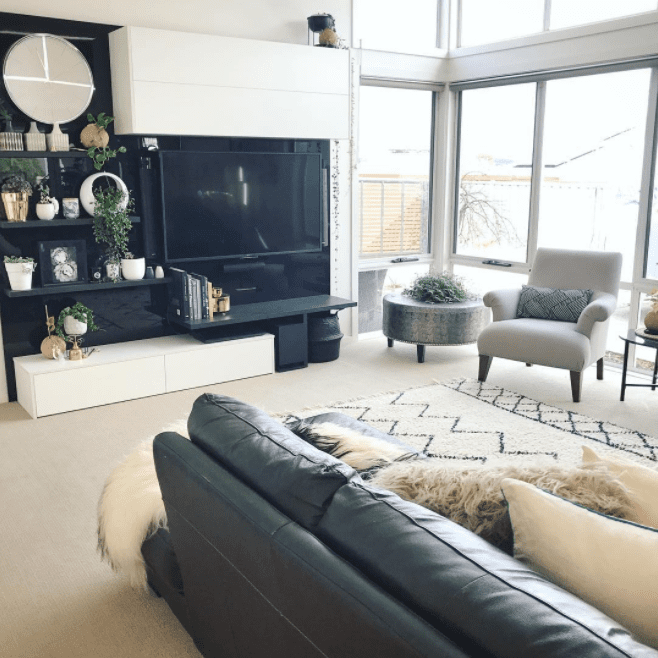 From winning the challenge the month before to sponsoring our next one! She selected the ladies at Zephyr + Stone (Instagram account @zephyr_and_stone) to win a prize pack of her homewares and Bianca (Instagram account @white.grey.all.day) as runner up.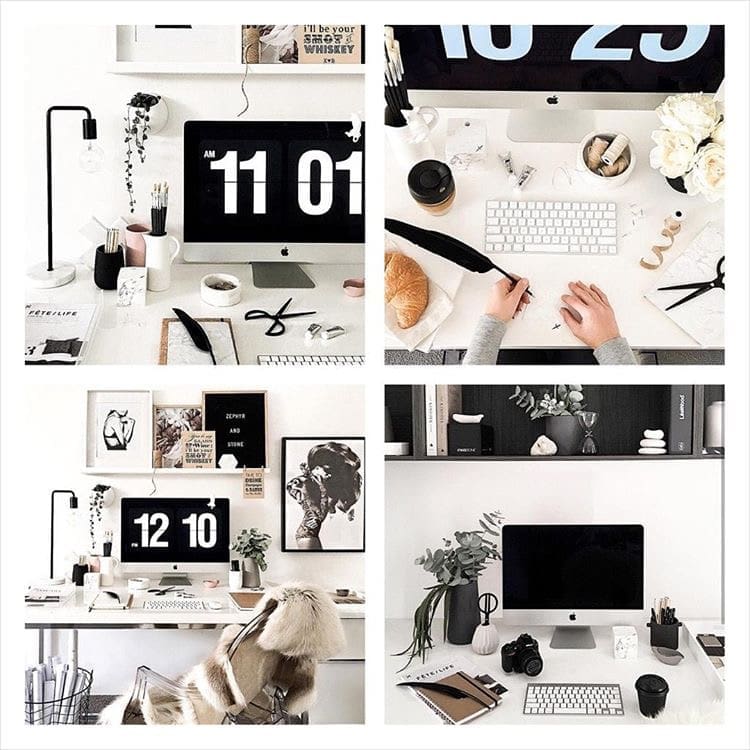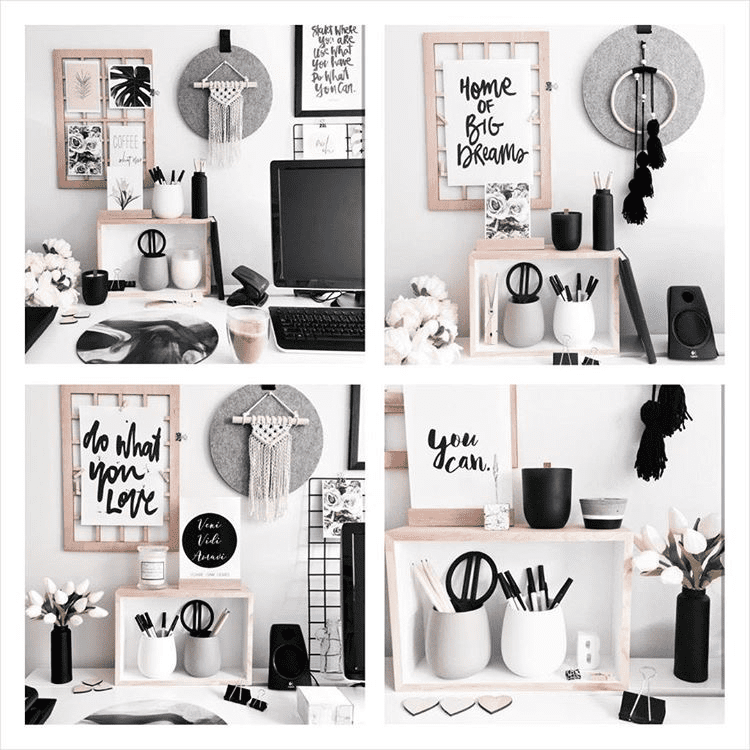 Dining table challenge
The dining table is one surface area in the home that's often neglected so we challenged you to show us how it can be styled when it's not being eaten at. Big congrats to Amanda (Instagram account @interiormotives) who created this stylish arrangement.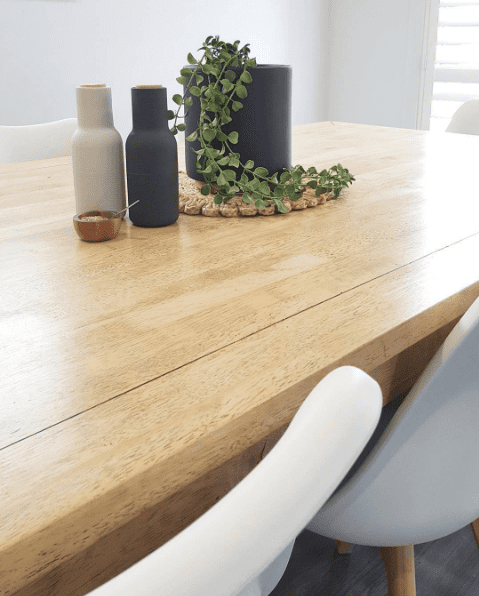 Laundry styling challenge
Not just a utility room, the laundry can be an extension of your design style too! Congratulations Maria who won our laundry challenge with this gorgeous pic.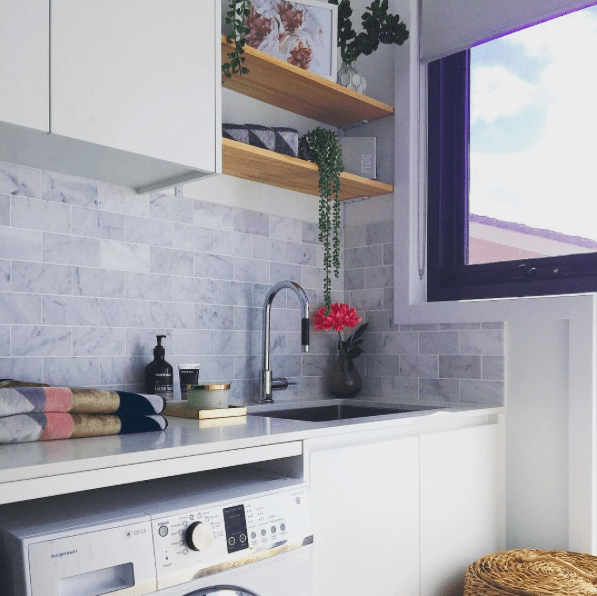 Bedside styling with Curious Grace
Again, we had an issue where the brand couldn't pick just 1 winner so instead there were 2 lucky challenge winners who each won a bedside table from Curious Grace! Congratulations Bettina (Instagram account @bettina_brent) and Michelle (Instagram account @michelle_baskinteriors) who shared these dreamy spaces.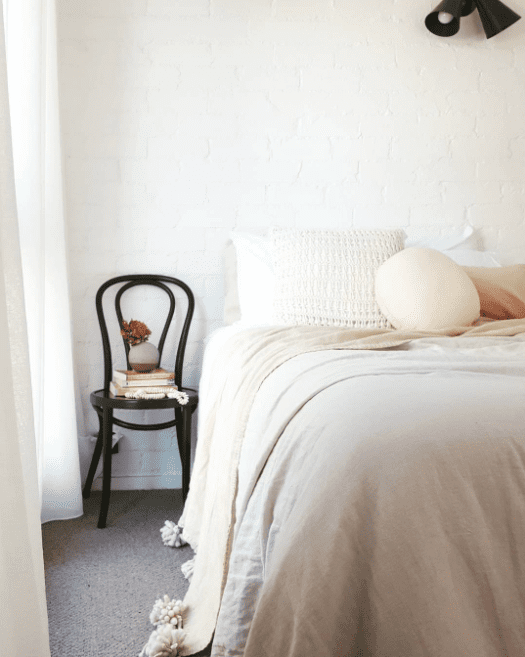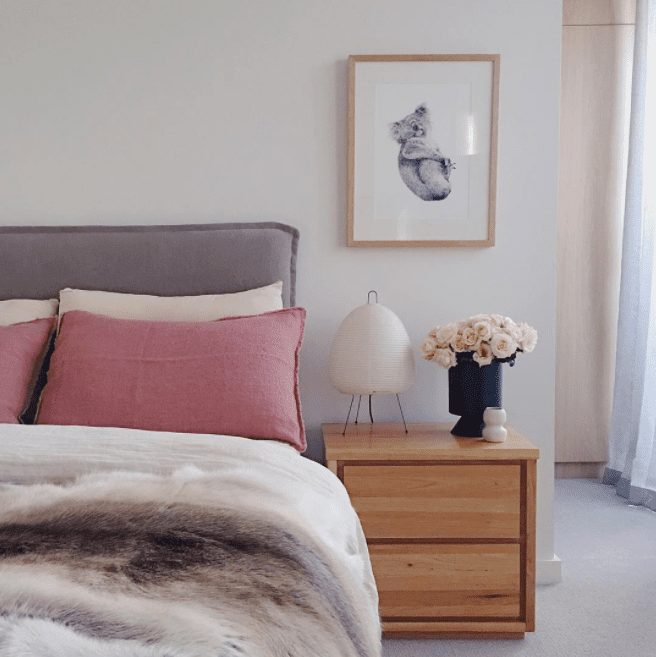 Style your favourite spot in the home with Pony Rider
Knowing many people don't have full rooms they want to share, we eased into the new year with a fun challenge to style your favourite spot. Congratulations to Christiana (Instagram account @zaabre) who shared this boho inspired nook.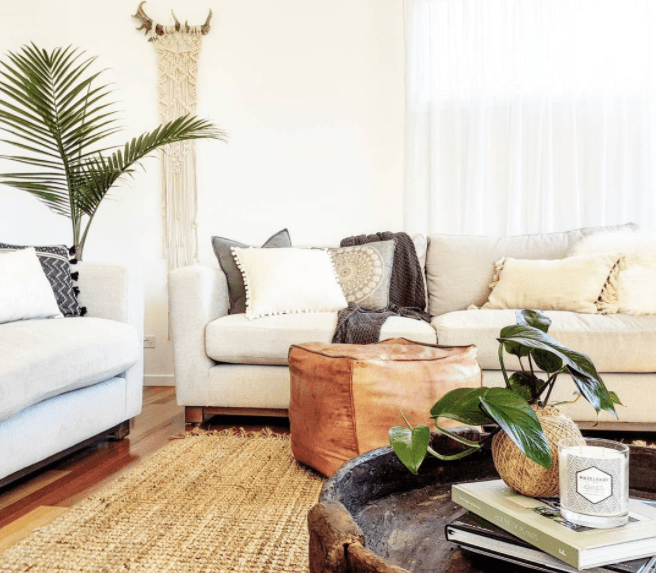 2016
Winning a beautiful large canvas artwork from United Interiors were Jaimie and Az (Instagram account @hausofcruze) with their OTT Christmas set up below.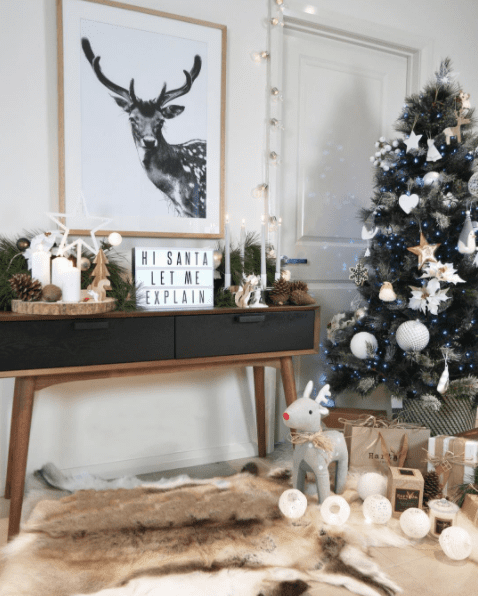 Styling an outdoor space with Basil Bangs
Totally nailing our outdoor styling challenge was My House Loves (Instagram account now closed) with this dreamy outdoor oasis!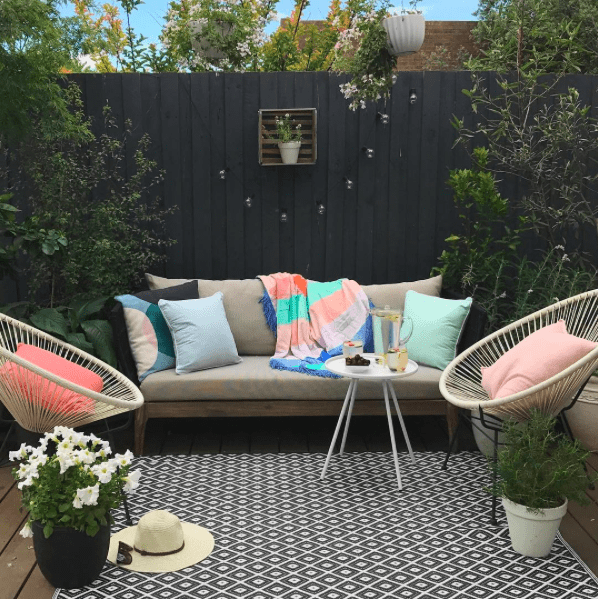 Our bed styling challenge was oh-so-popular and the team at Hunting for George had an impossible task of picking just 1 winner… so they also selected 5 runner ups…
Congratulations the challenge winners: Belinda, Bronwyn, Fiona, Jaimie and Az, Christiana and Lee.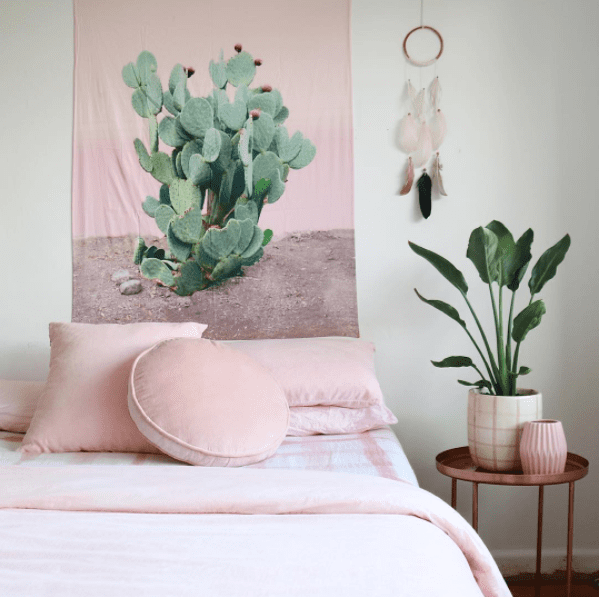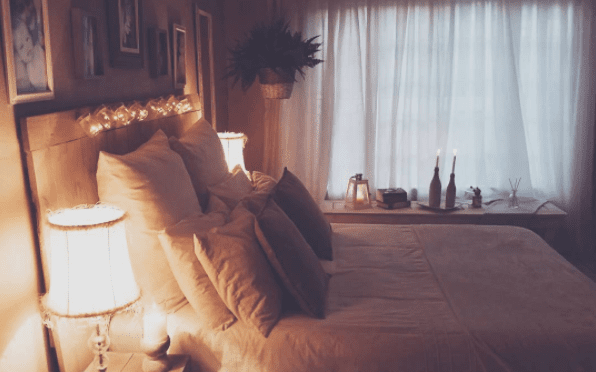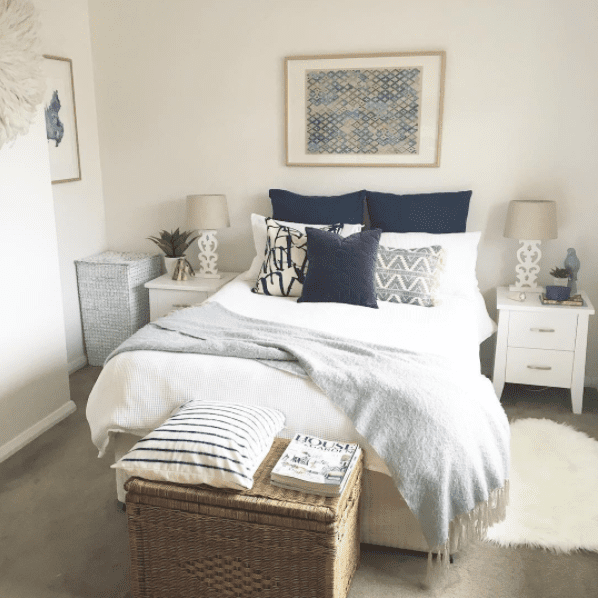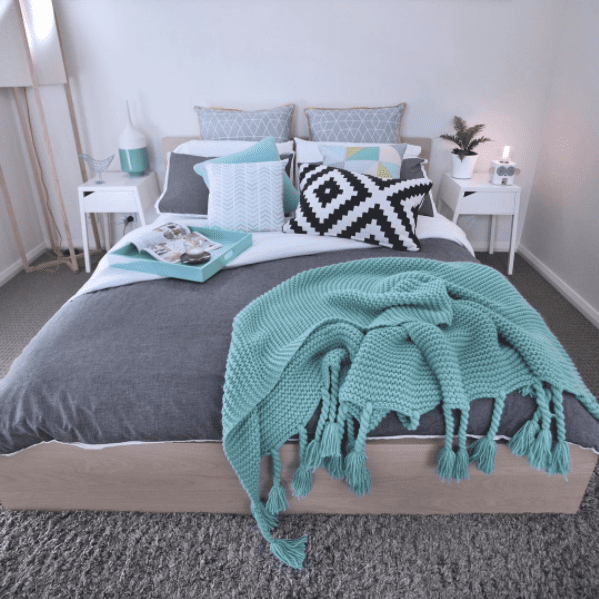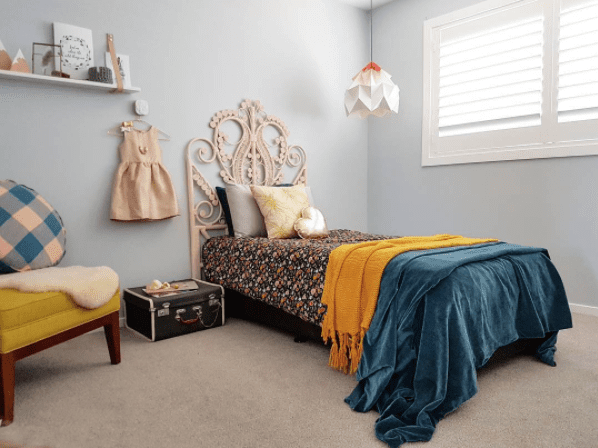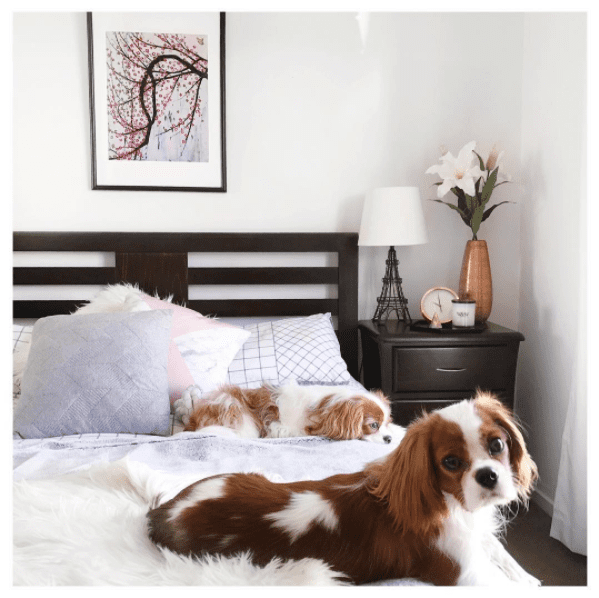 Bathroom styling with ASPAR
Winning a gorgeous prize pack of ASPAR spa products for this dreamy bathroom styling was Lisa.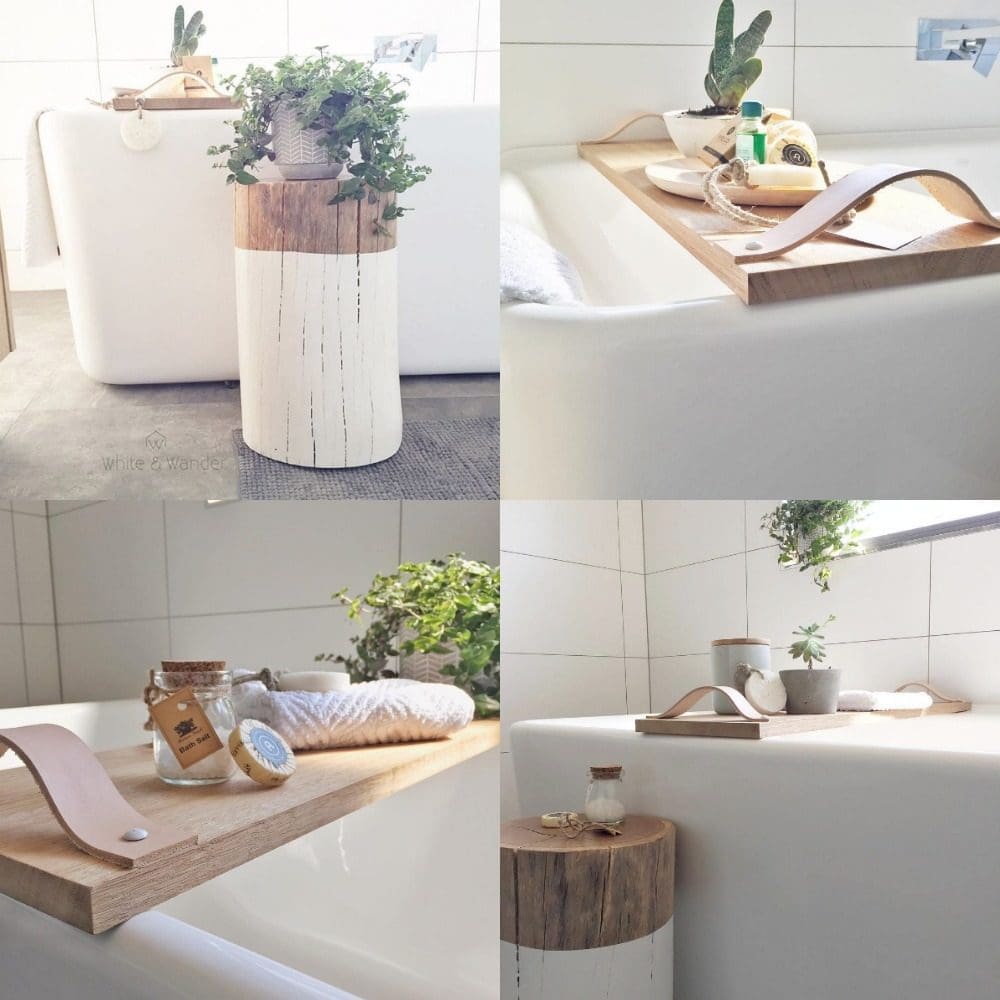 Shelf styling with Zakkia
Kicking off #stylecuratorchallenge was the topic of shelf styling with our friends at Zakkia, our go to destination for beautiful, minimalist homewares. They selected Jacinta as the winner with this beautiful arrangement.