Concrete remains one of the most popular home decor materials — especially for DIY projects — and for good reason! It's incredibly versatile, easy to use and access, and also affordable. There's so much scope to create your own concrete home decor to suit your interior style. And to prove it, we've pulled together 23 of the best DIY concrete projects for the home!
Related article: Pamper your pooch — 15 of the best DIY projects for dogs
Related article: 14 of the best home decor DIYs using rope
1. Concrete lamp upcycle
Do you have an old lamp at home — or any old decor for that matter — that could benefit from a concrete upcycle? Jenna recently transformed a dated glossy lamp into this earthy, on-trend piece using a product called 'Ready mix concrete patch' from the hardware store! She shares the full how-to tutorial on her blog and you can use this technique to concretify just about anything!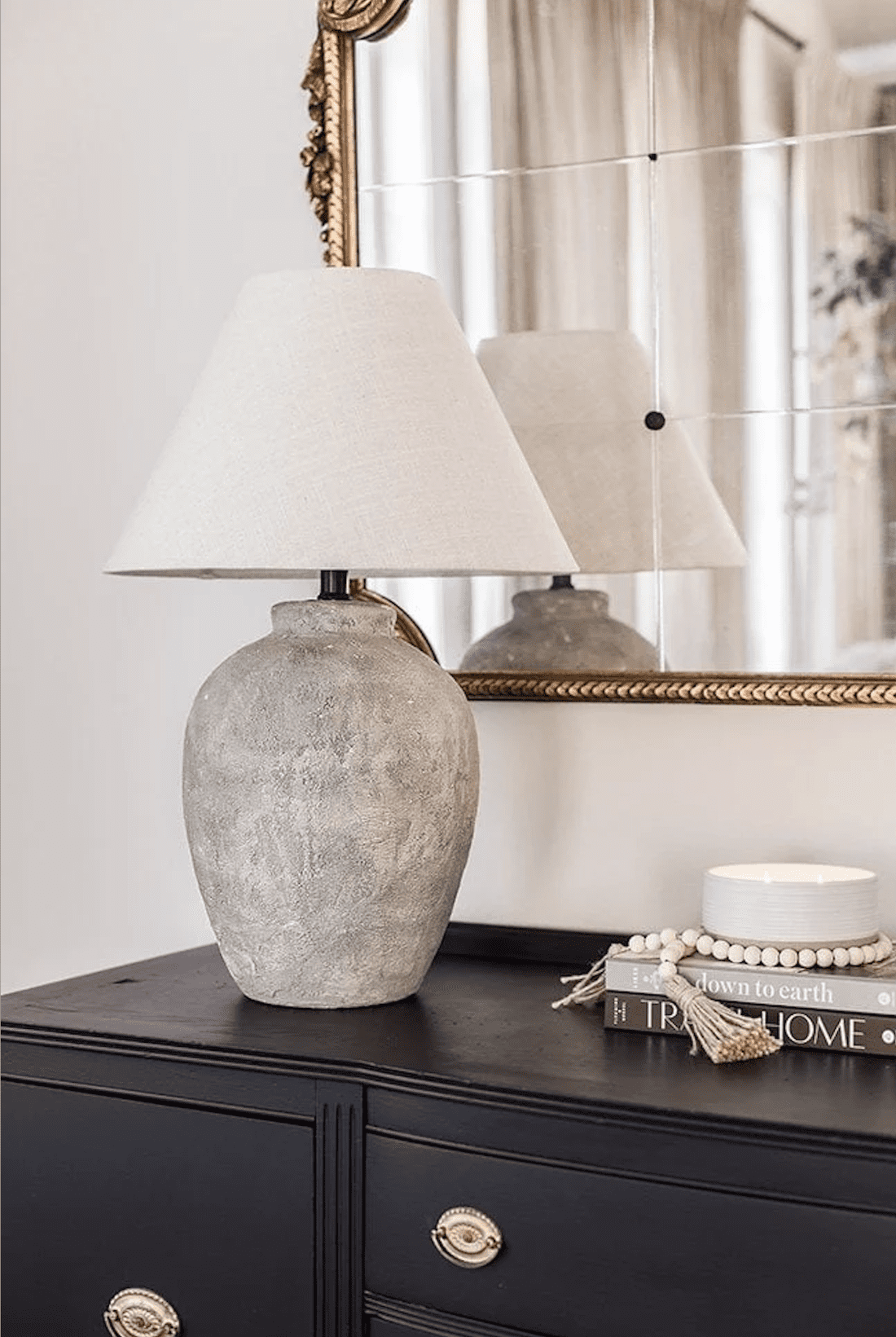 2. Kmart hack outdoor table
One of our most recent DIYs is this concrete top and tiled pillar leg outdoor dining table. It's proving super popular on Pinterest so although it's technically a furniture DIY, we had to include it in this round up of the best concrete home decor! You can customise this tutorial to suit your outdoor space. For example, selecting a different type of tile to clad the pillar legs or using a different coloured oxide to tint the tabletop.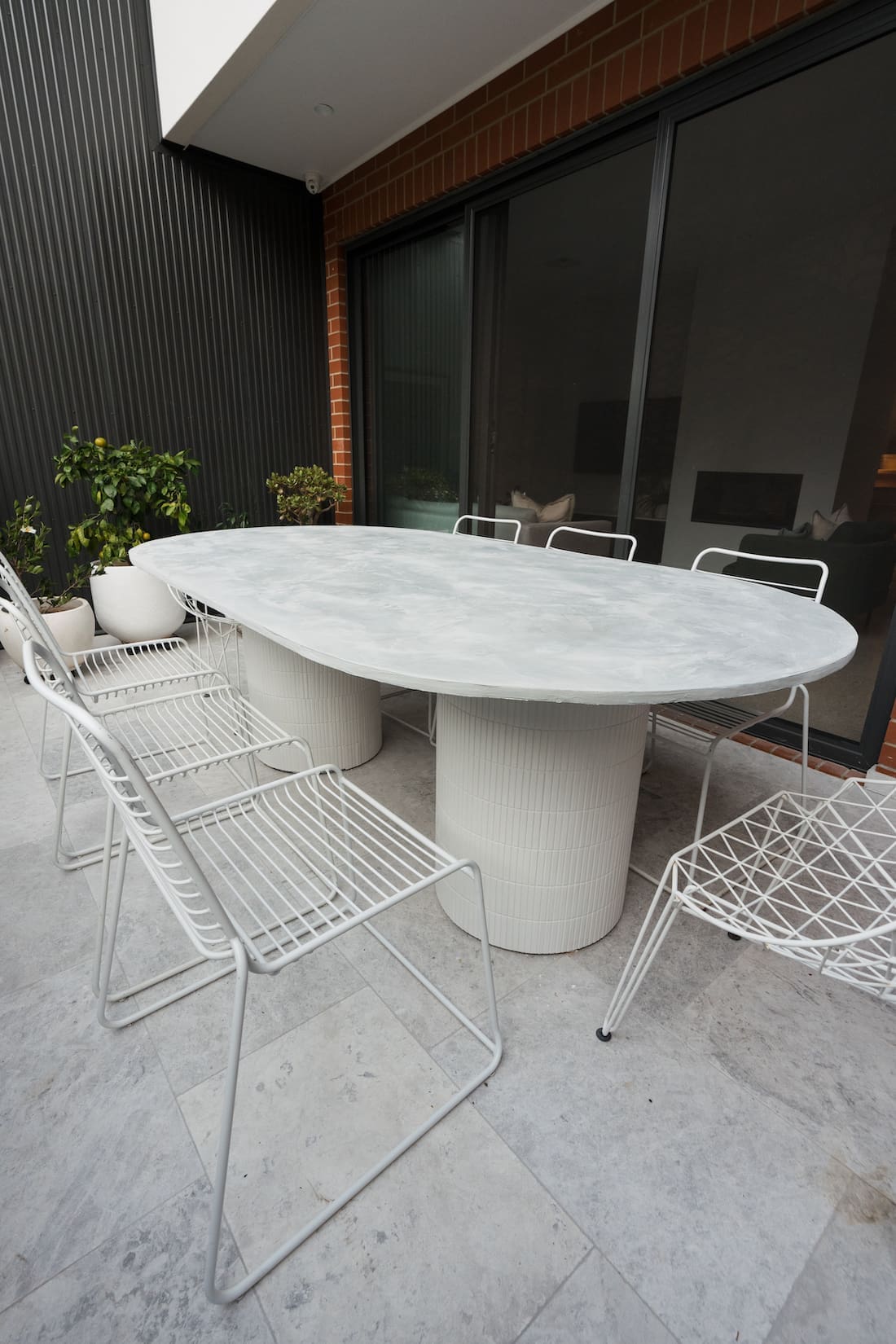 Or for a simpler DIY concrete top table, take a trip down memory lane for one of our very first DIYs using concrete render! We gave a cheap Kmart coffee table a luxe concrete makeover! Find all the photos, materials and steps in this tutorial.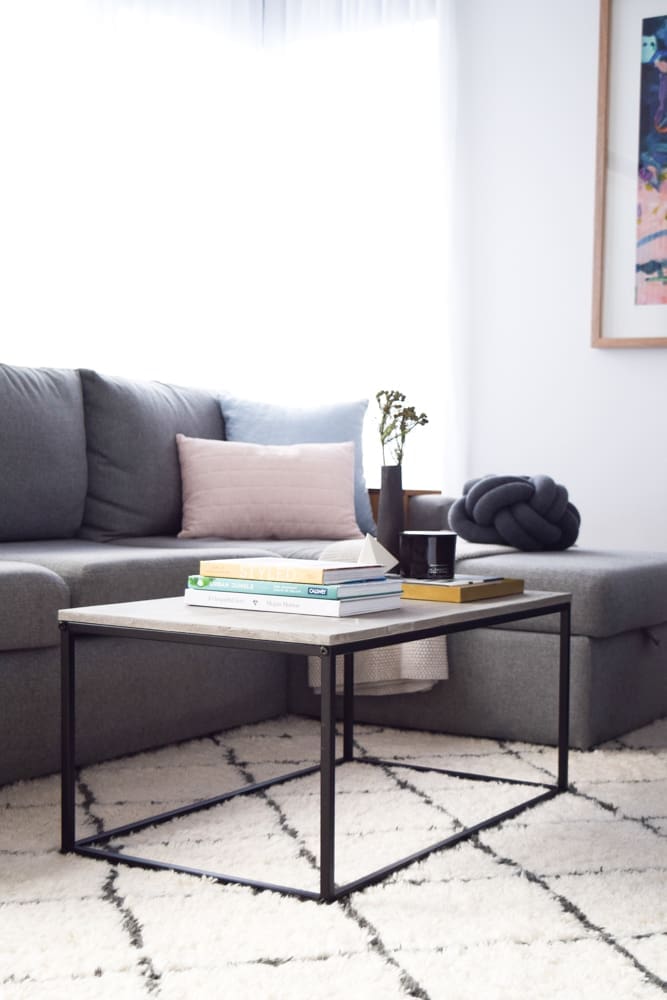 3. Concrete paperweights
Ok, so we live in a digital age and loose sheets of paper on your desk may not actually be a problem. However, if you're old school then these cute paperweights by Monsters Circus are the perfect choice to keep your workspace both tidy and stylish.
You could reuse an old container at home to make similar paperweights or buy some on-trend silicone moulds to make almost any shape. For example, arch, heart and those bubble cubes are just a few popular mould shapes you can find.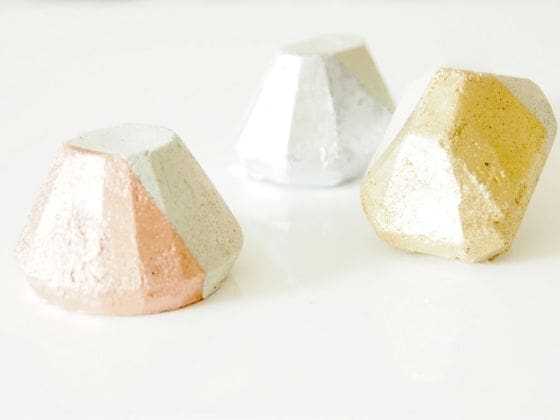 4. Fluted cement towel vase
If this isn't genius, we don't know what is! Shannon of @ourperthreno cut an old towel into a circle, dipped it in cement and allowed it to dry over a PVC pipe to create this luxe-looking fluted vase. Watch her reel to see all the materials and steps she used.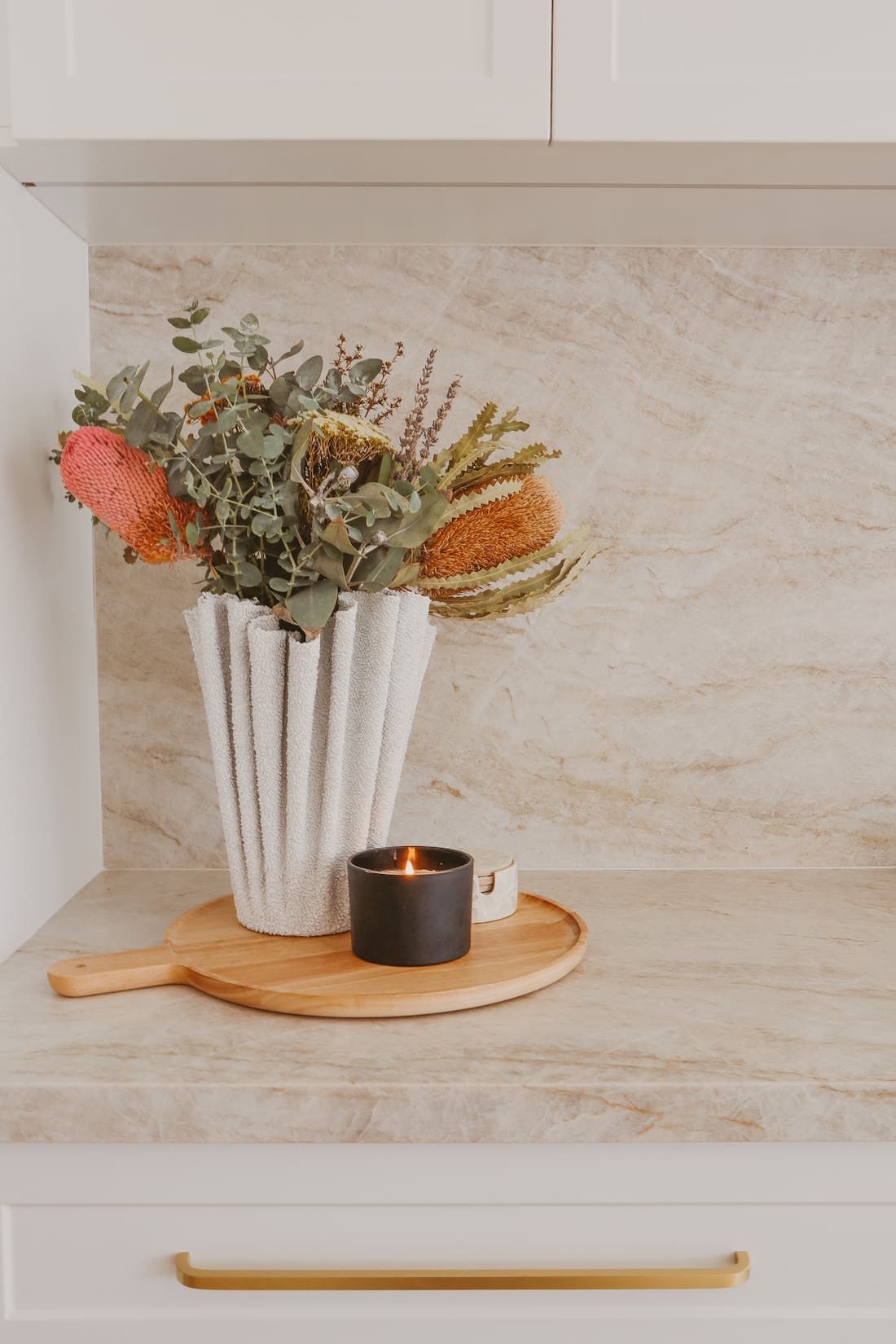 5. Laced cement votive
These votives created by Say Yes are a lovely mix of chunky concrete and delicate lace pattern. Gorgeous for both inside and outside settings — or the perfect gift!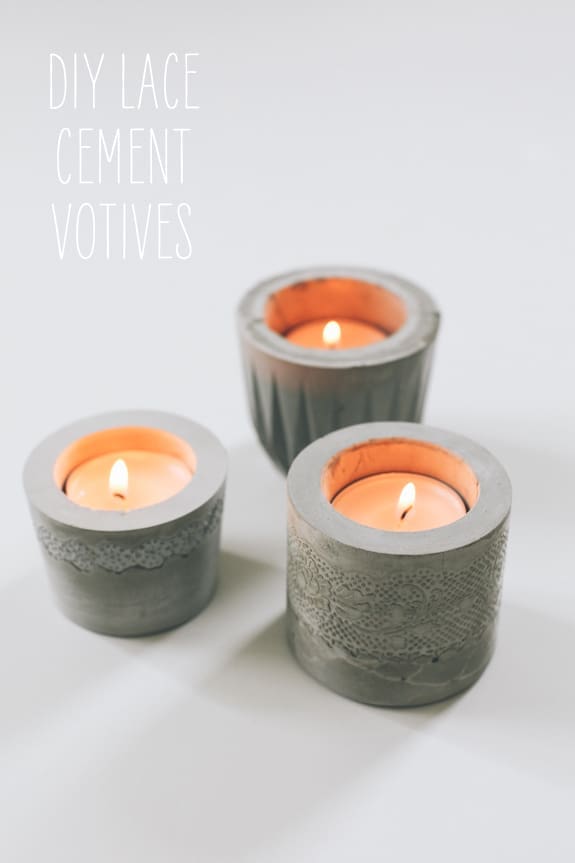 6. Concrete fridge magnets
Magnets can be a cute way to add some personality to your fridge and it's one of the simplest concrete home decor DIYs! Make any shape you like, such as the star ones pictured below or our sweet love heart concrete fridge magnets.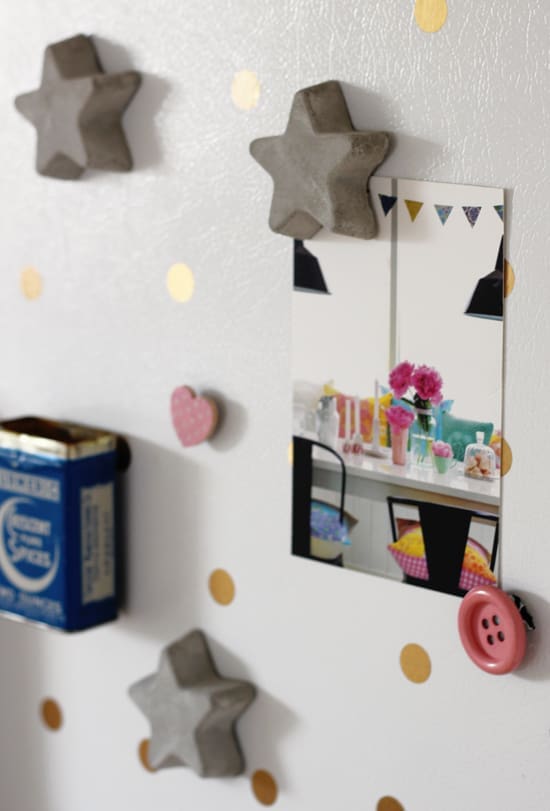 7. Large concrete planters
Another of our concrete projects is this DIY large concrete planter, which can be personalised to suit your own space with splashes of colour.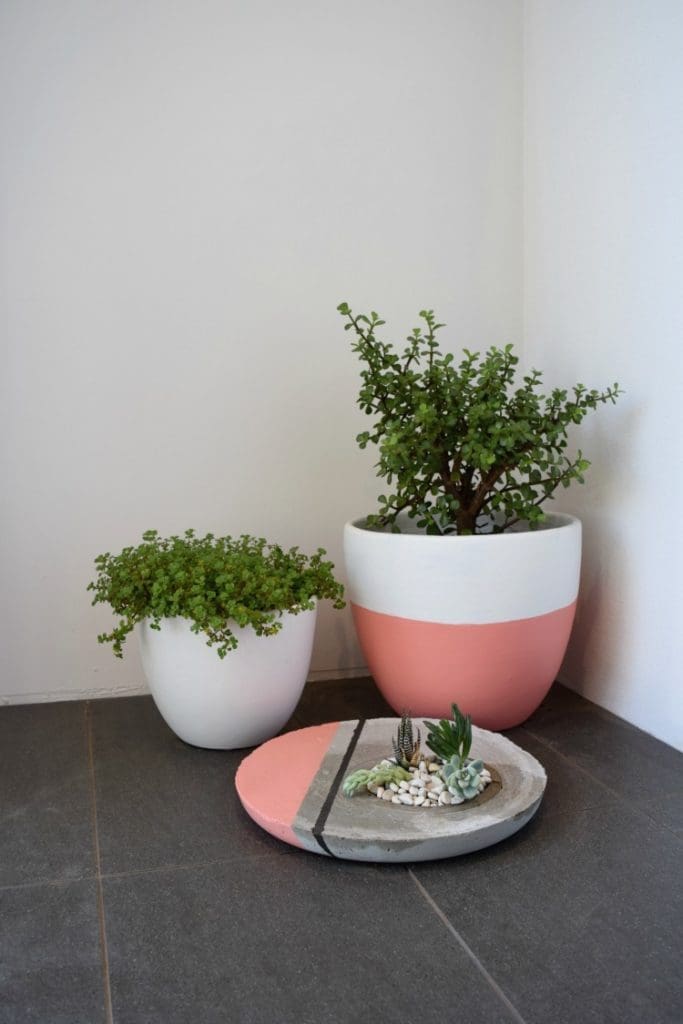 8. Ring cones
Pretty and practical, these ring cones by DIY in PDX are a great for your bedroom and stylish enough to keep near your kitchen sink to mind your jewellery while you're washing up.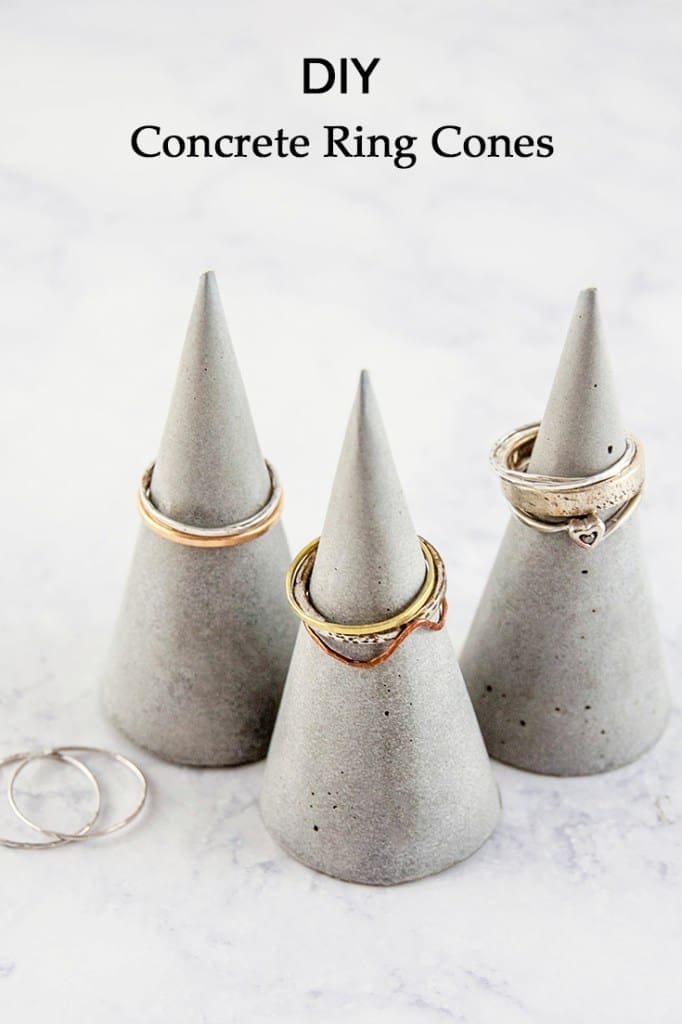 9. Modern concrete fire pit
Okay, so this firepit by Man Made DIY is slightly more ambitious, but the final product is so impressive! Or for an easier version, check out our DIY decorative fire bowl tutorial here!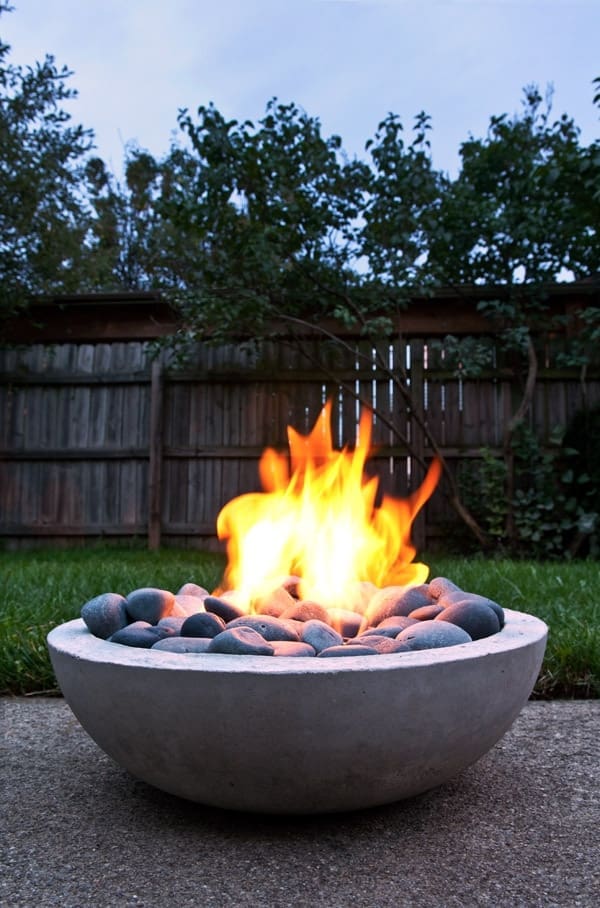 10. Bathroom trivet
If you're looking for a simple yet modern accessory to style some of your bathroom sink goodies, have a go at our DIY concrete trivet.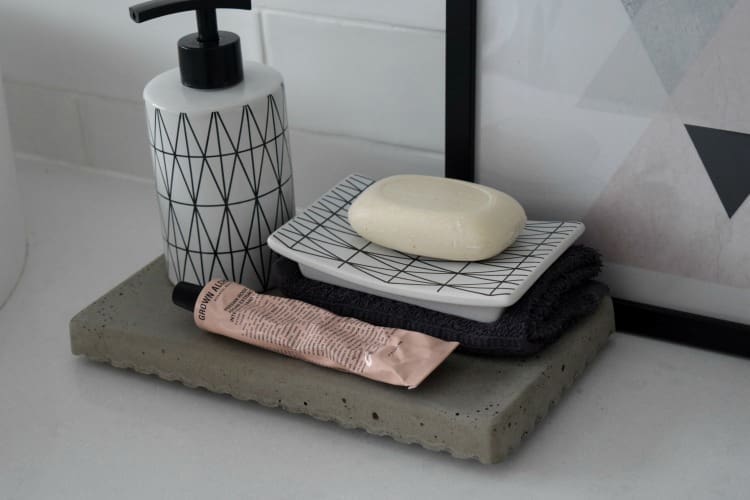 11. Cement hanging pot plant holder / table
We're always looking for ways to display indoor plants in the home and this hanging concrete holder is perfect for indoors or out. Cluster several together at different heights to dial up the greenhouse vibes.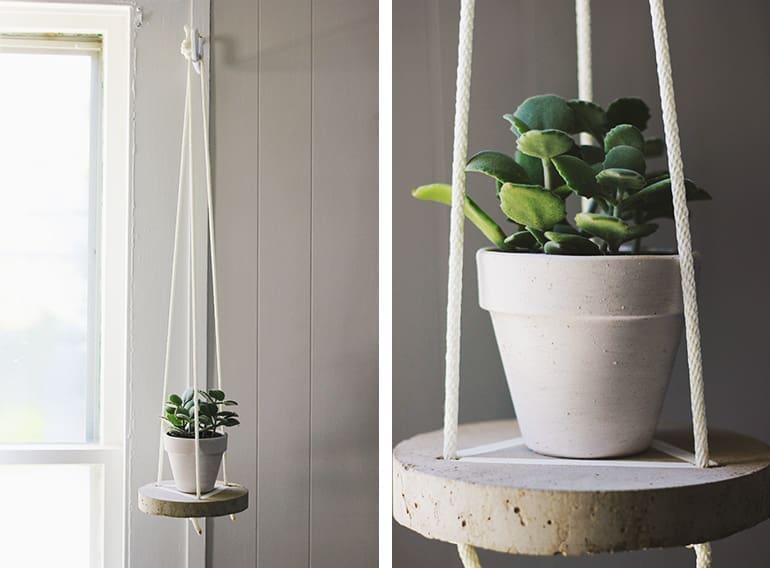 12. Door stopper
This simple concrete door stopper by Apartment Therapy with rope handle is practical and stylish. It's also neutral enough to suit a range of interior styles, like coastal, industrial and modern.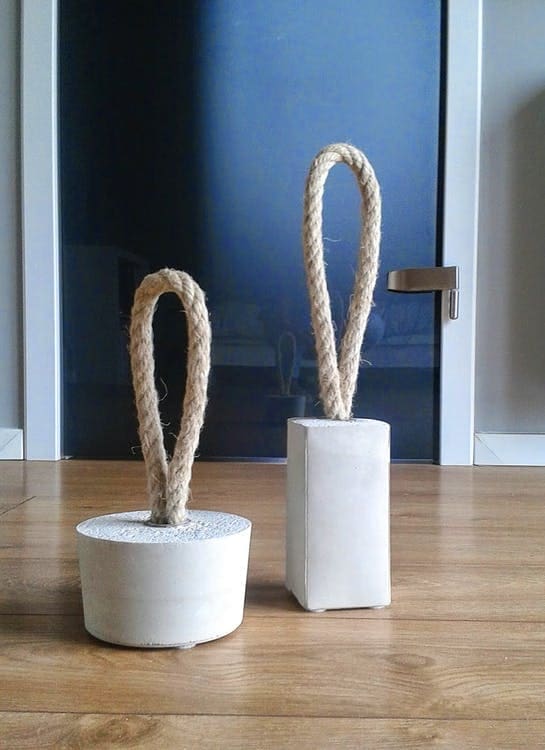 13. Hexagon cement coaster
If you love to entertain, then you can never have enough coasters. Pure Sweet Joy has created a modern hexagonal shape, with a touch of metallic paint to jazz it up.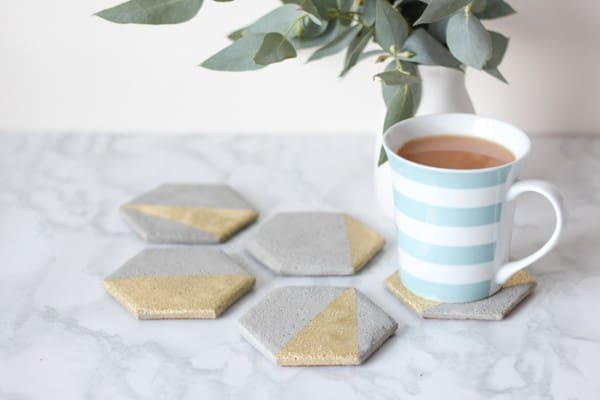 14. Giant house numbers
If you want to give your house some curb appeal, how about this tutorial for giant house numbers available on eHow? At least the mailman will always be able to find you!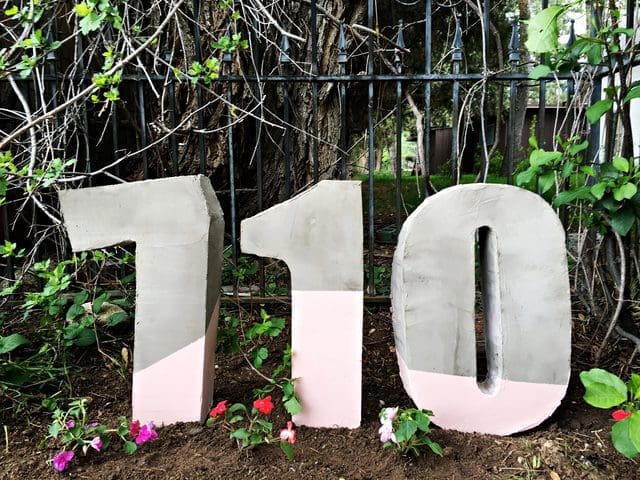 15. Black concrete tray
Trays are one of our favourite items of home decor and they serve endless uses around the home — as a catch-all tray in your entrance, to anchor styled arrangements, or keep items grouped together. The clever maker at DIY in PDX shares how you can make your own black concrete tray using cake tins and black concrete pigment.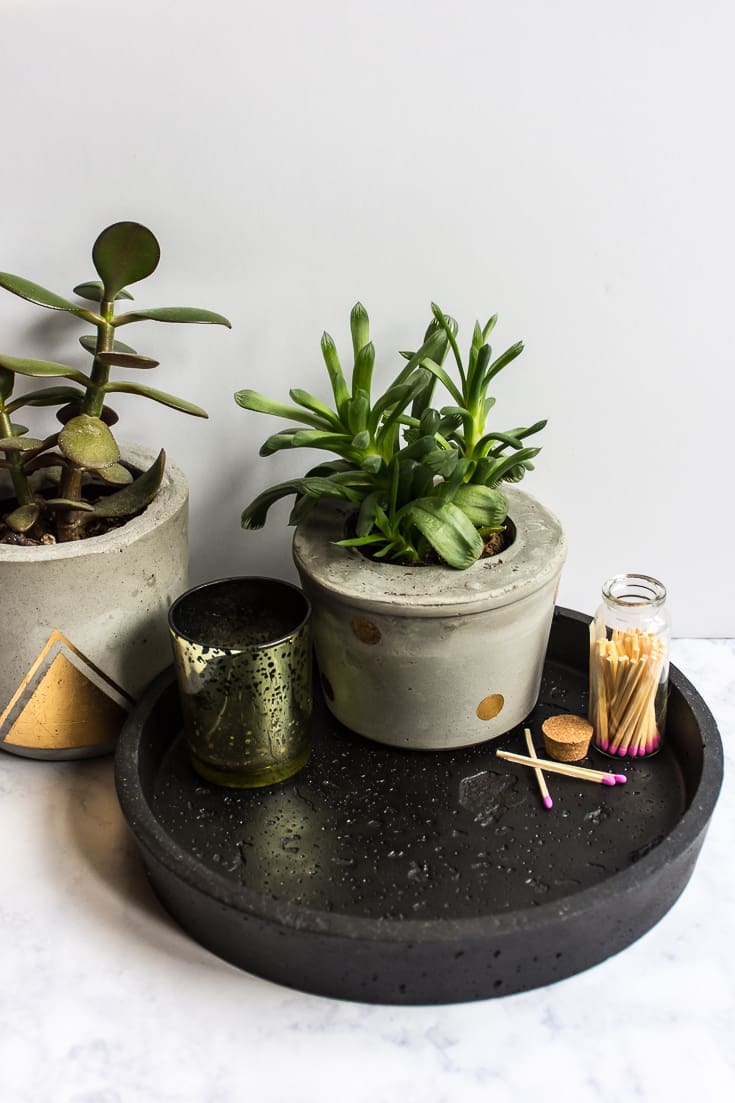 16. Trivet with transformable shape
This trivet by Hungry Heart is pretty to look at thanks to the gorgeous leather detail, and perfect in the kitchen to protect benchtops from hot pots and pans.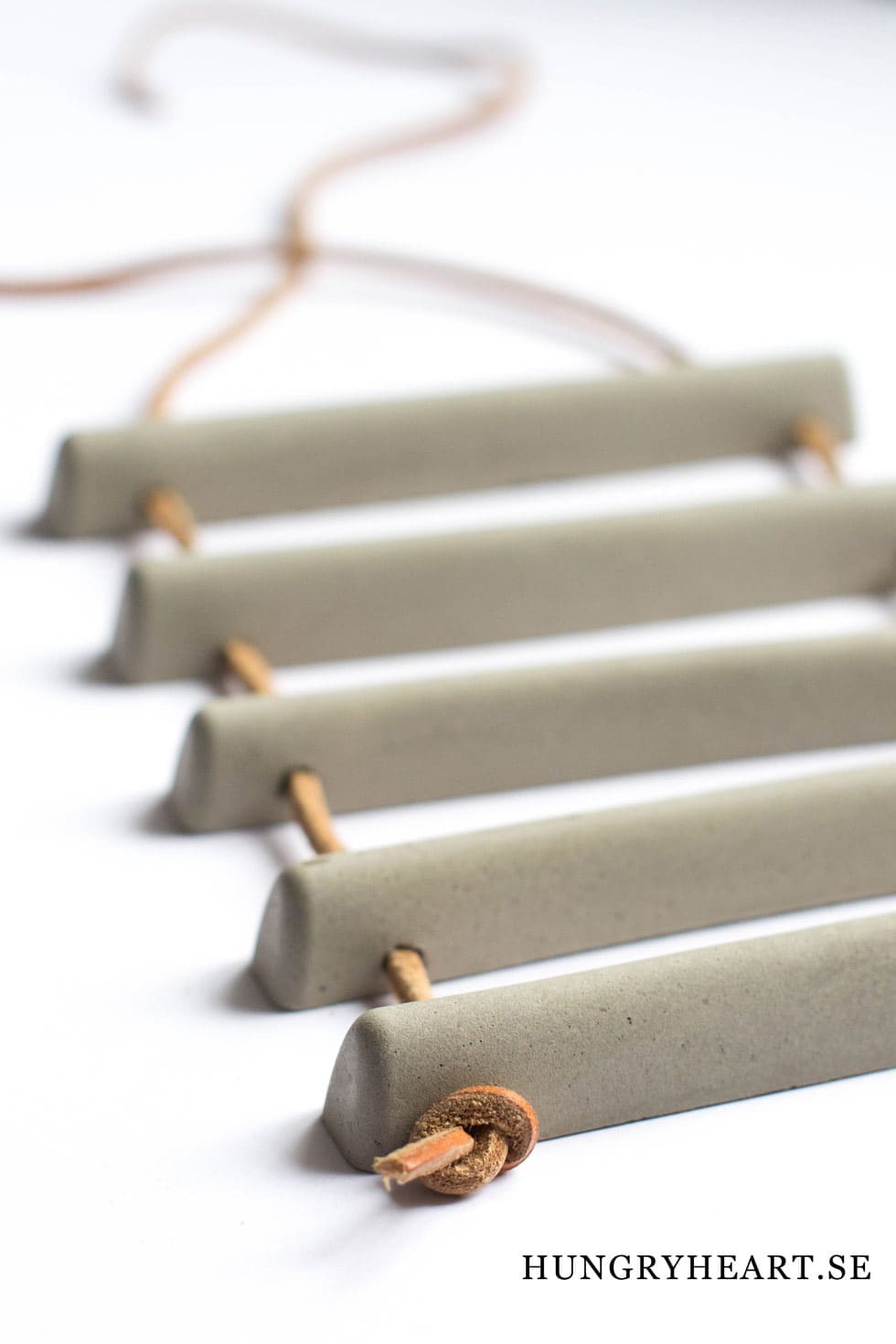 17. Round concrete wall light
Round wall lights are seriously trending! But if you're not sure it's a look you want to commit to, or you're renting and cannot damage your walls, check out our round concrete wall light hack. We share all the steps of this simple DIY that essentially just uses a salad bowl, concrete and a puck light!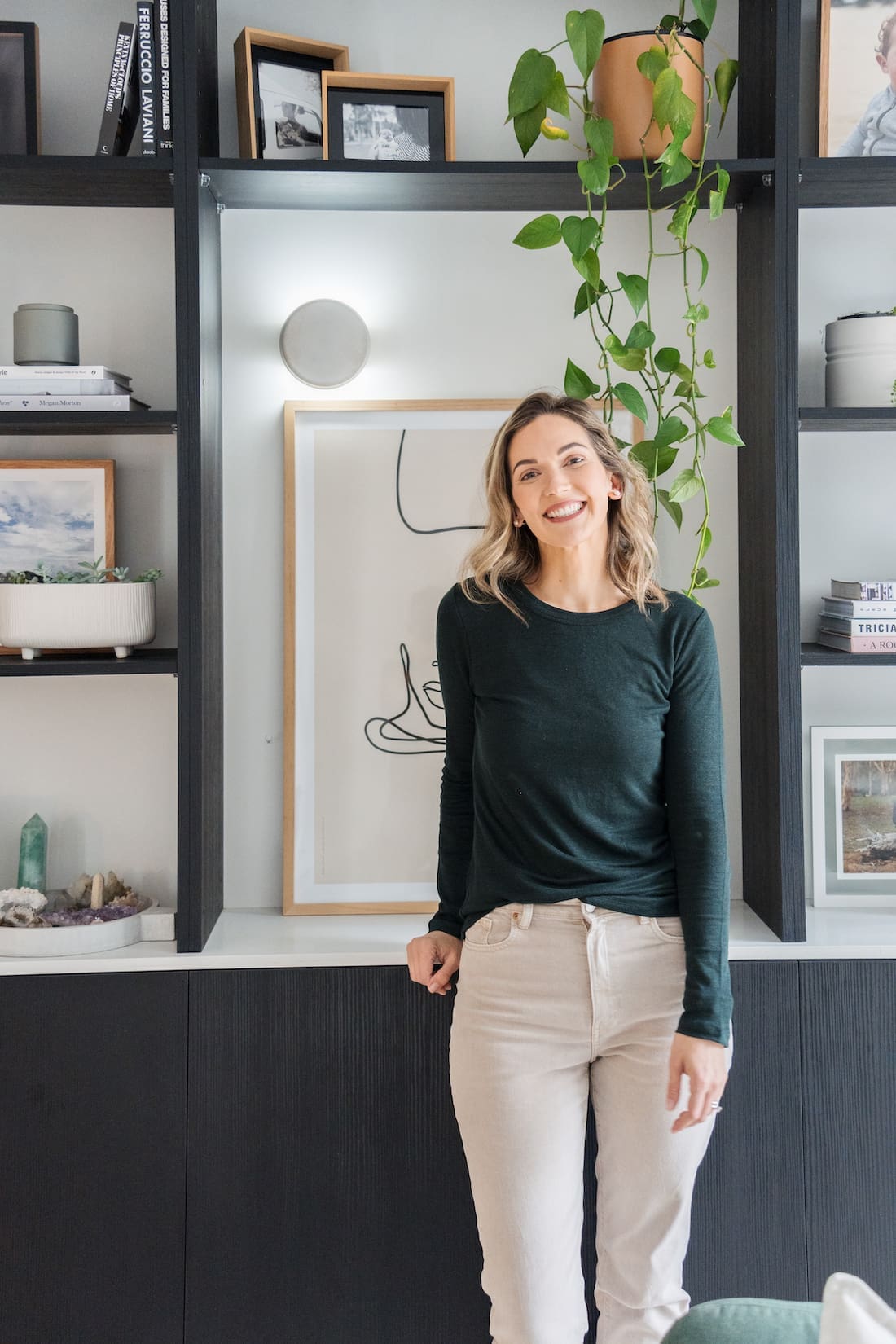 18. Garden globes
These chunky garden globes by The Garden Glove would look beautiful as a modern, funky garden accessory. Like all concrete DIYs, you can leave the raw concrete or add some colour to make it your own.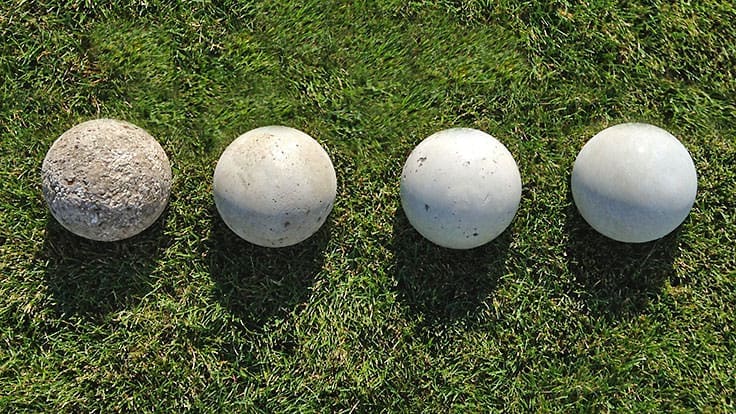 19. iPad stand
Cheng Concrete has come up with a clever and stylish way to keep your technology up off the bench and in sight. Great if you use your tablet in the kitchen to cook!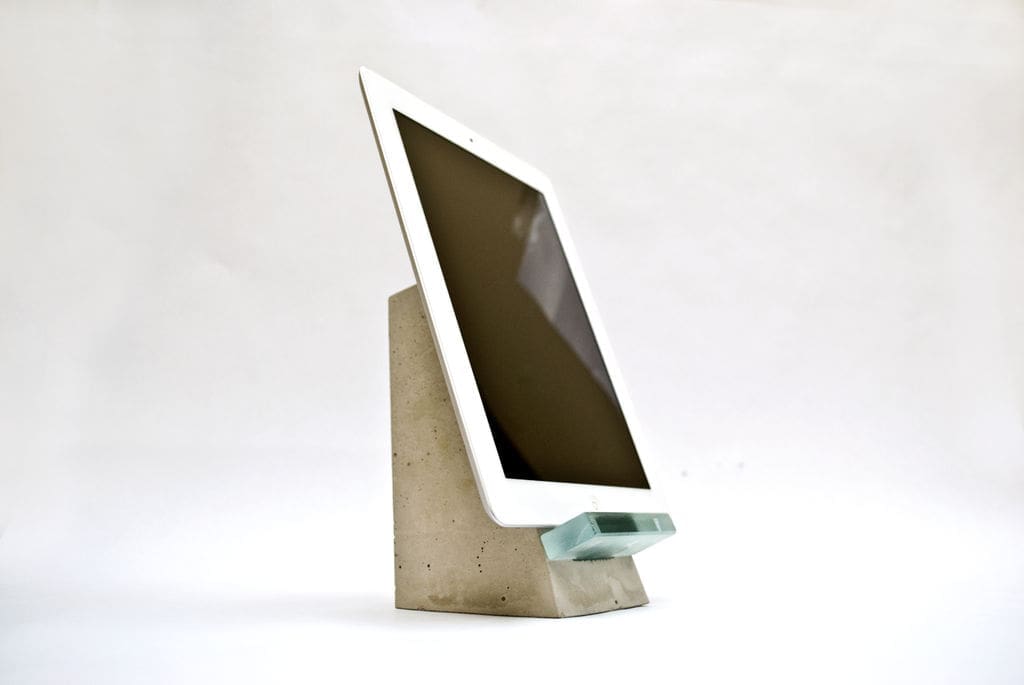 20. Beverage cooler
This concrete cooler by Dwelling in Happiness is absolutely divine! The rope handles make it easier to move around the patio, and the addition of a tap to assist with emptying melted ice is pure genius.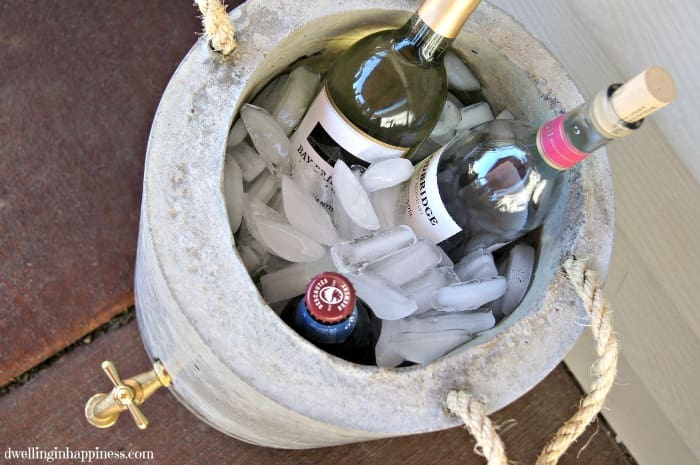 21. Concrete side table or plant stand
Another cool way to display your plants is this $5 concrete plant stand. It also works just as well as a side table that's durable enough for outdoor use. You may also like to check out our plant stand/side table hack using a pot plant stand from Kmart.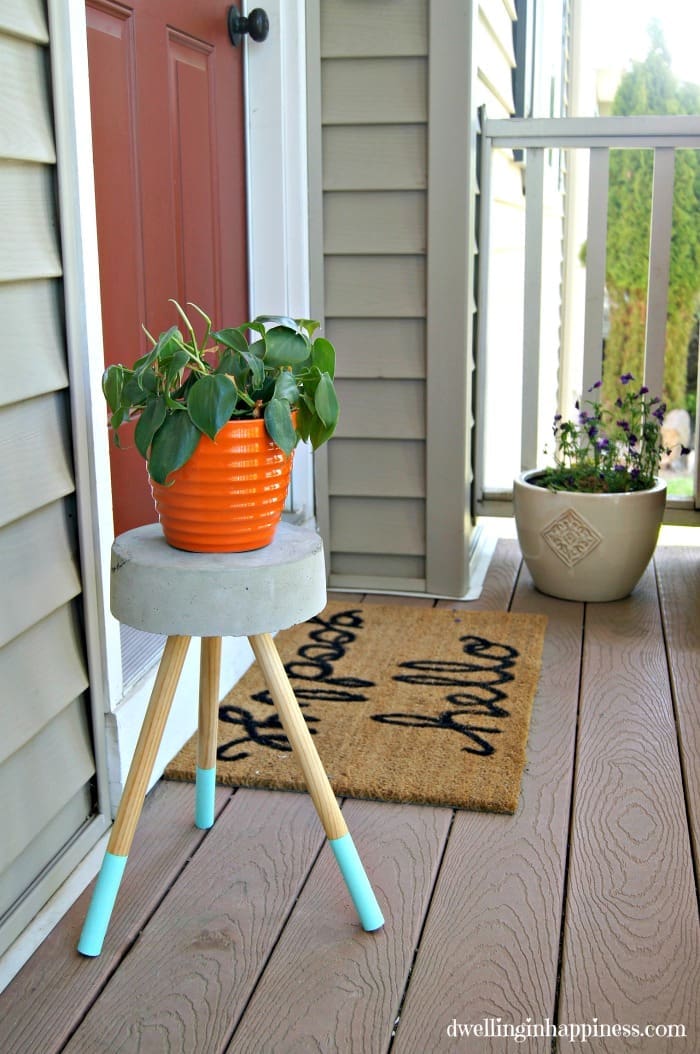 22. Cement-dipped candles
These cement-dipped candles are currently in homeware stores… but with a much higher price tag! Have fun and make your own following this tutorial from eHow.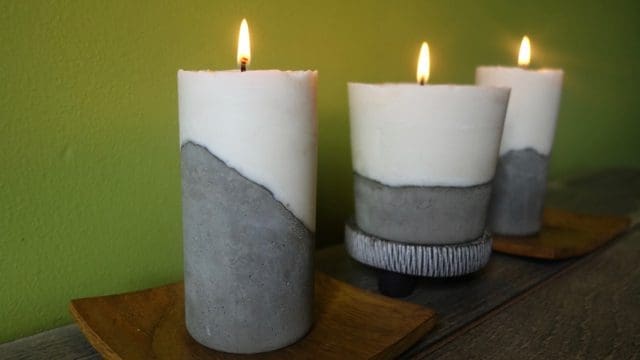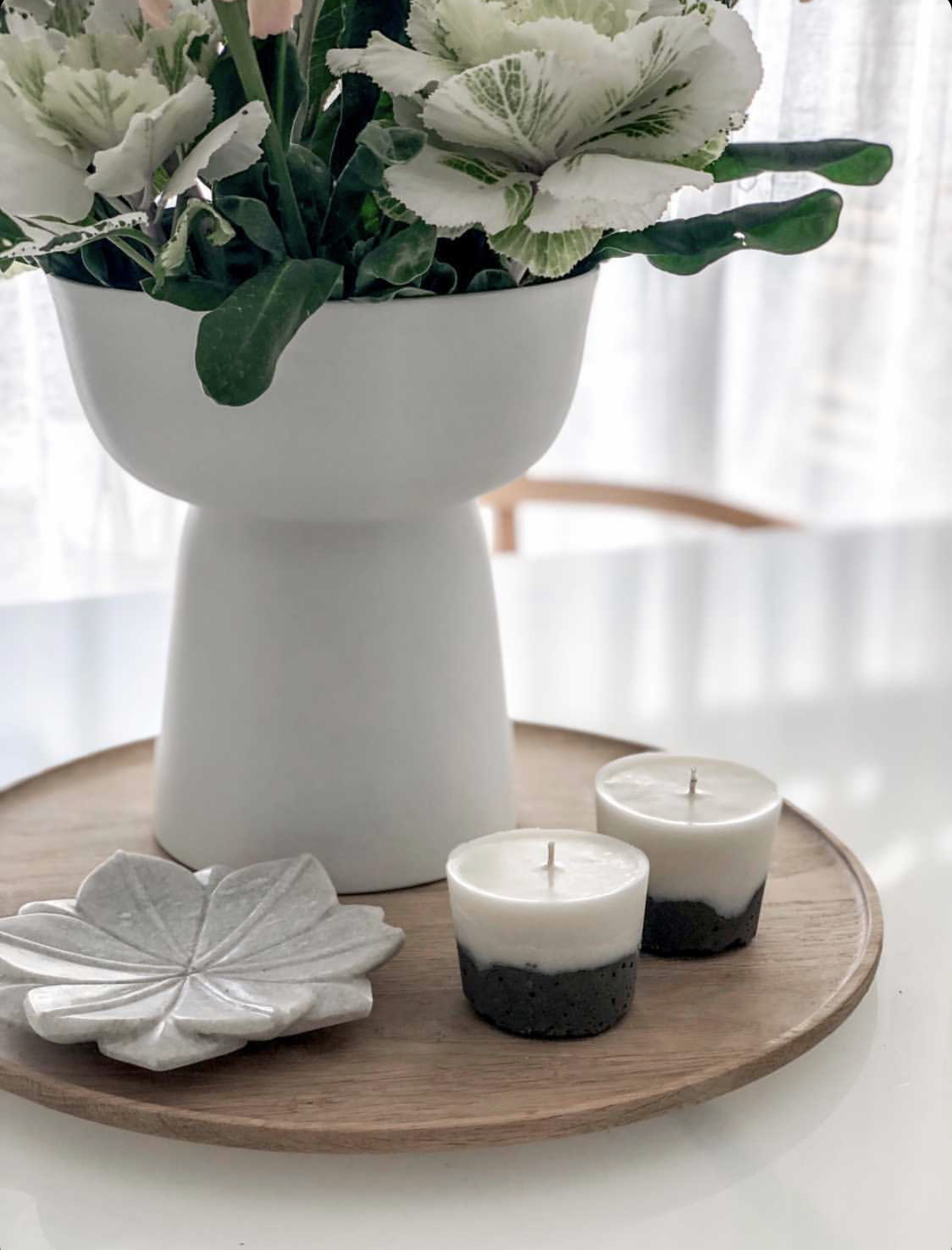 23. Concrete wall hooks and mini shelf
Not going to lie, this last DIY is a little more tricky due to the geometric shapes of the concrete wall hooks and shelf but wouldn't you agree it's worth it?! You could also take inspiration from this DIY tutorial by Hand Made Modern and do a simpler version. For example, round wall hooks would look equally fab and could be made in an old plastic bottle instead. You're welcome!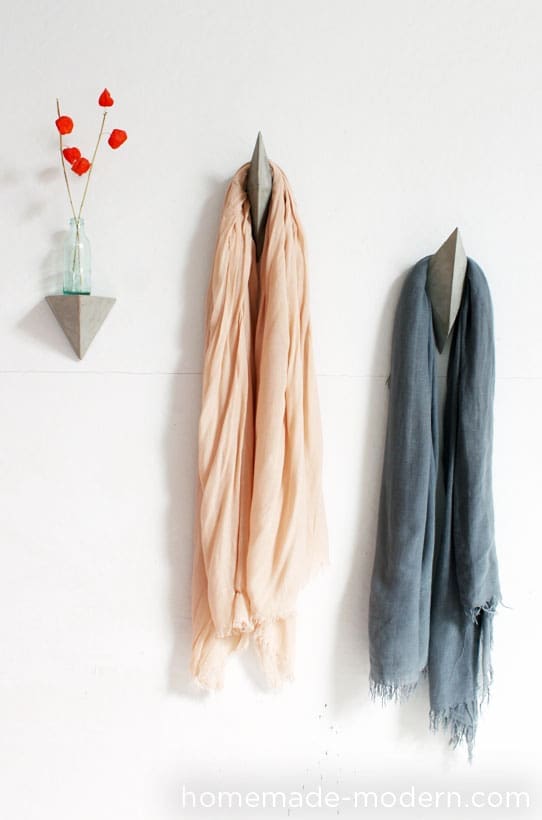 Have you tried any of these concrete DIYs? Or perhaps you've come across another concrete home decor DIY you think we should add to the list — we'd love to hear about it in the comments below.
This article was first published in May 2018 and continues to be updated with the latest concrete DIYs for the home.