Our dated red side table got a hot new look with this concrete and copper furniture makeover.
Even glass top furniture can get a concrete makeover when you have the right products!
Here are all the materials you need with step-be-step photo instructions.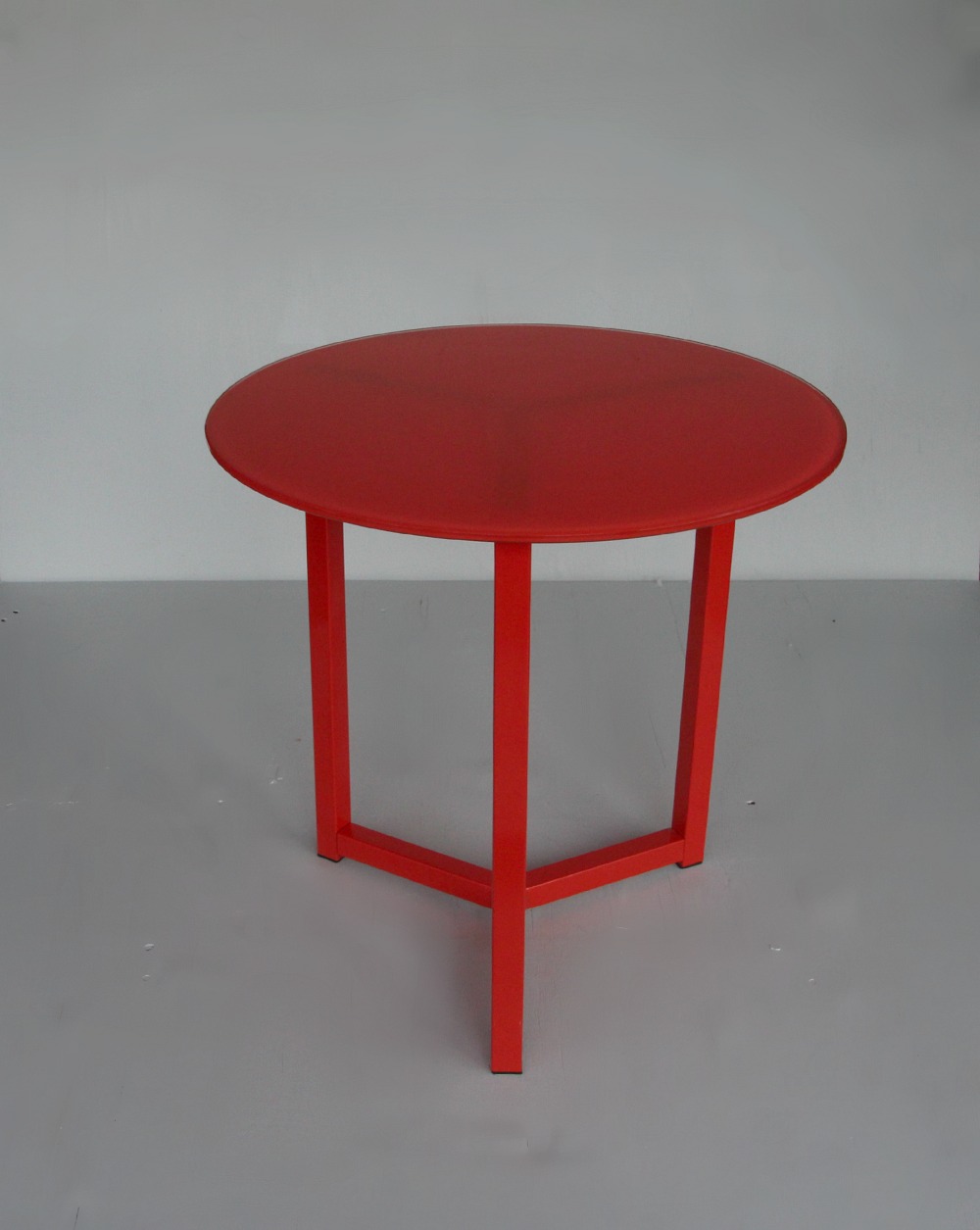 Items you will need
Ardex Feather Finish rapid drying smoothing compound (to create the concrete look)
Eco Systems Prep 'n' Prime (if you're applying the concrete look onto a non-porous surface like metal or glass)
Aqua Mix Sealer's Choice Gold (to seal the concrete surface)
Haymes "Real Copper Paint" from the Designer Finishes collection
Bucket and stirrer
Large metal trail
2 x medium sized paint brushes
Sand paper
Sponge
Steps:
1. Paint the legs of the table with 2-4 light coats of Haymes Real Copper Paint.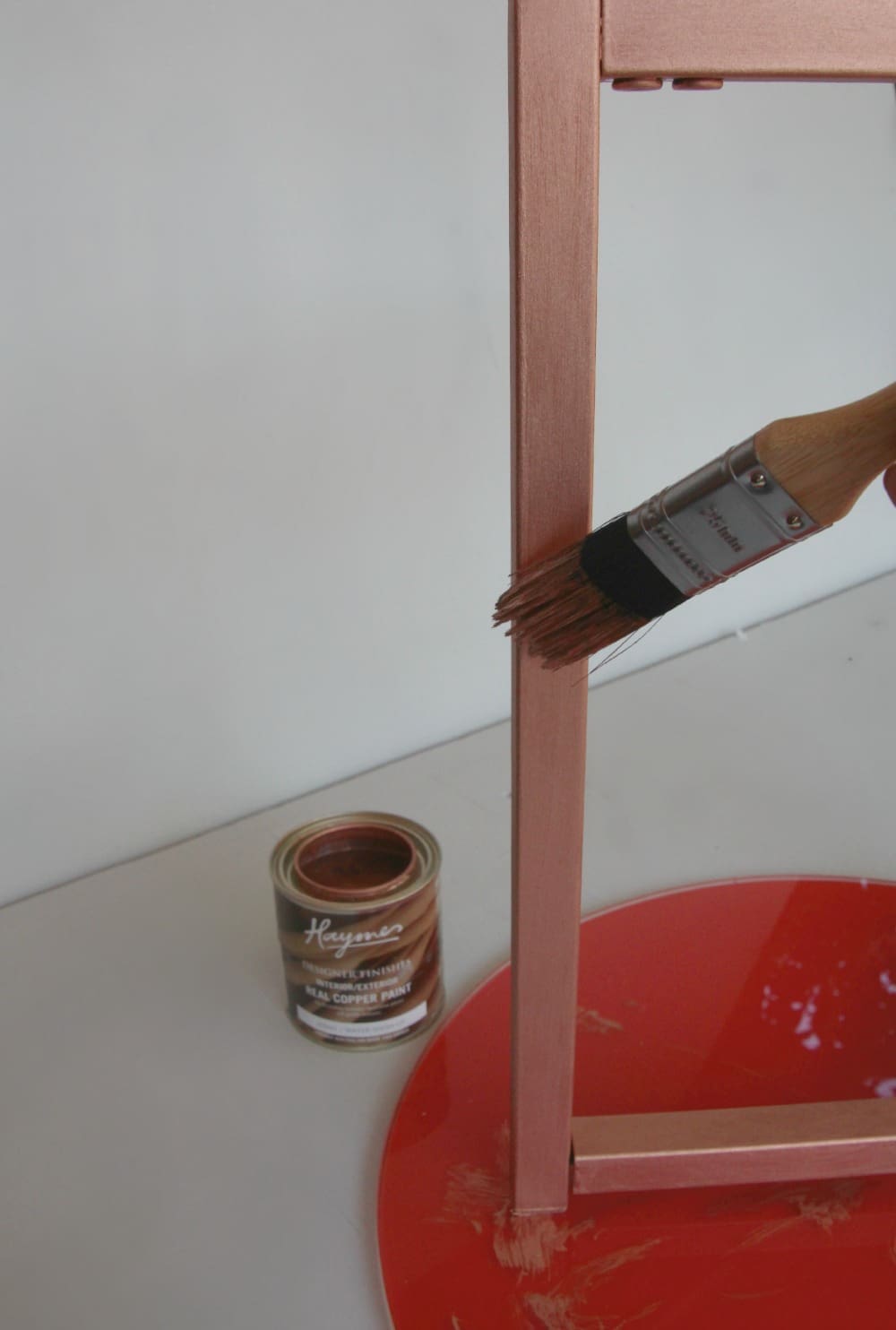 2. If your table top is a non-porous surface, like glass or metal, prep it by applying one thin coat of Eco Systems Prep 'n' Prime. Use a medium sized paint brush and try to avoid leaving streaks. You will probably think the coat is too thin and will be tempted to add more (it almost goes transparent) but don't! The thinner the coat, the better.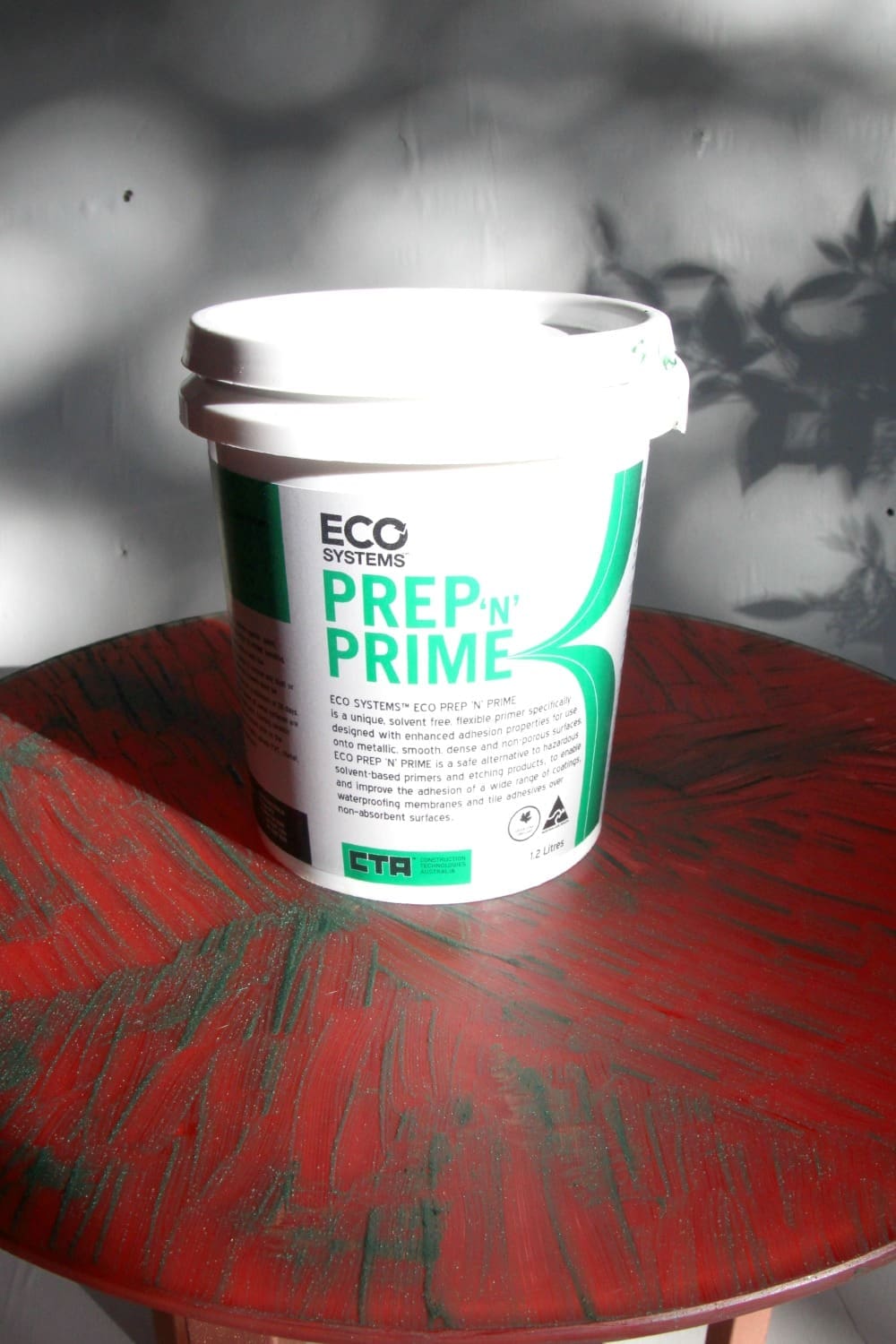 3. Once dry, mix up a small batch of Ardex Feather Finish in a bucket. For a small surface like our side table, you will only need half a cup of powder. Slowly add in water while stirring until you have the consistency of cake batter.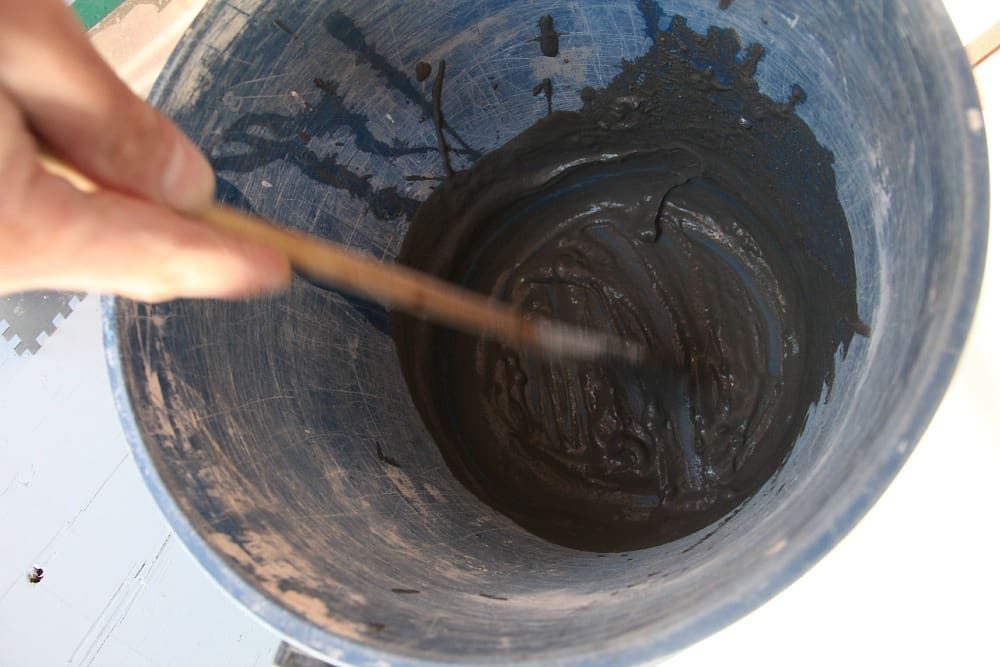 4. Work quickly to spread the concrete mixture over the table top with the metal trail. You want to build up the concrete by applying several thin coats so it's normal for the first layer to appear patchy.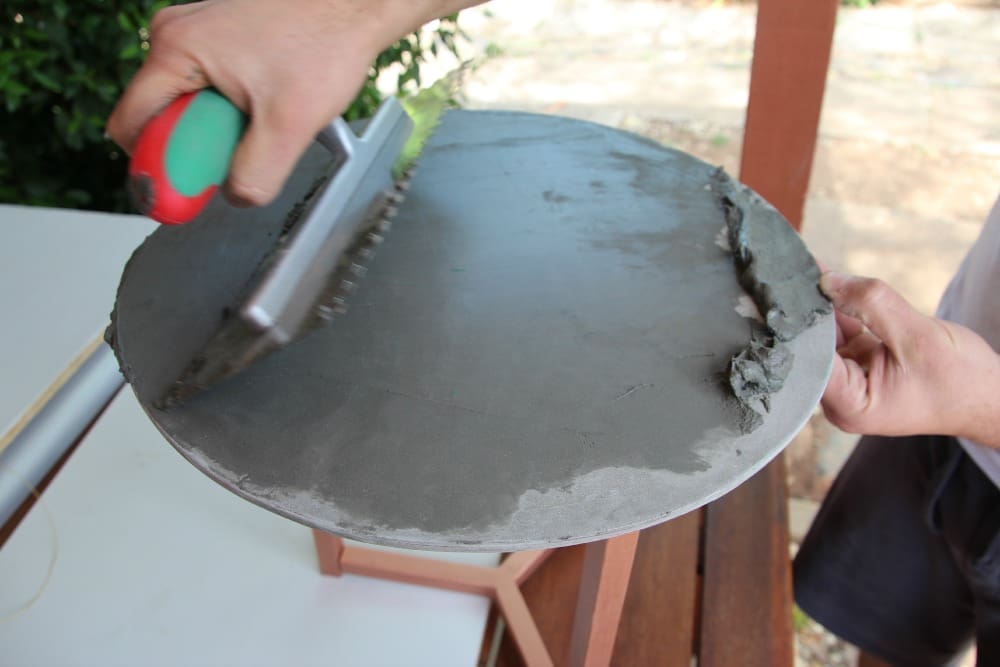 5. Once dry, sand the table top until you have a smooth surface.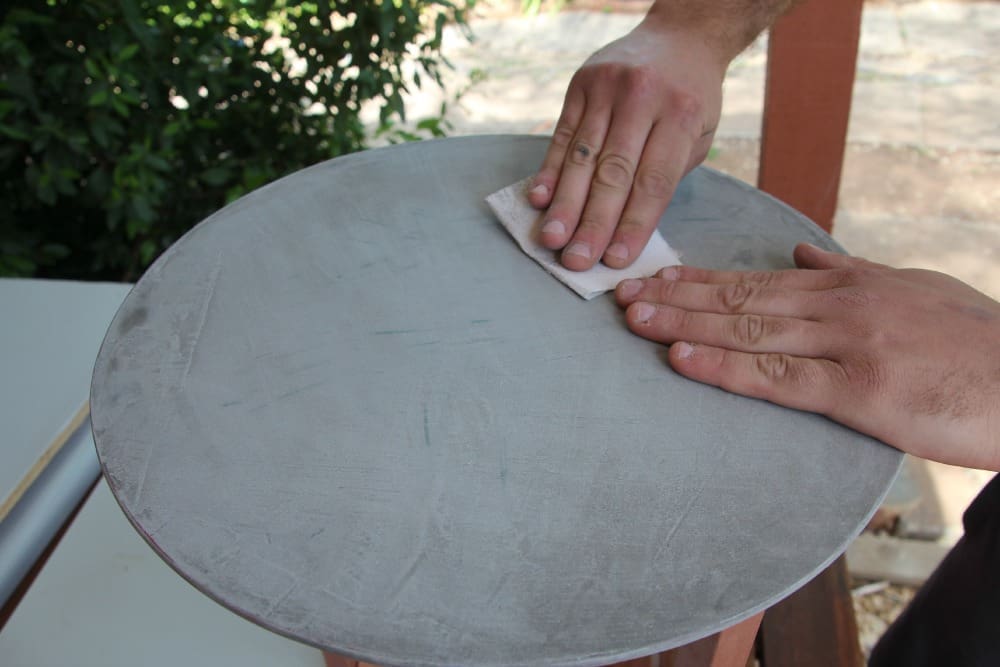 6. Repeat steps 3, 4 and 5 until you have applied 3-4 coats of Ardex Feather Finish.
7. Once you have the desired concrete coverage and smoothness, and the table top has been well sanded, wipe away the dust and apply a generous coat of Aqua Mix Sealer's Choice Gold with a large sponge.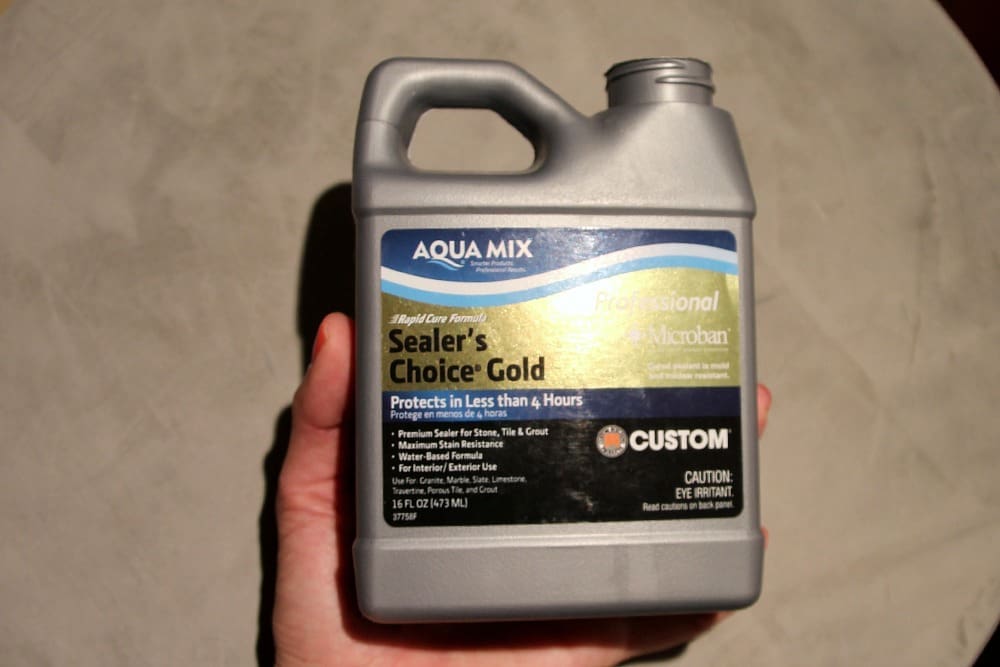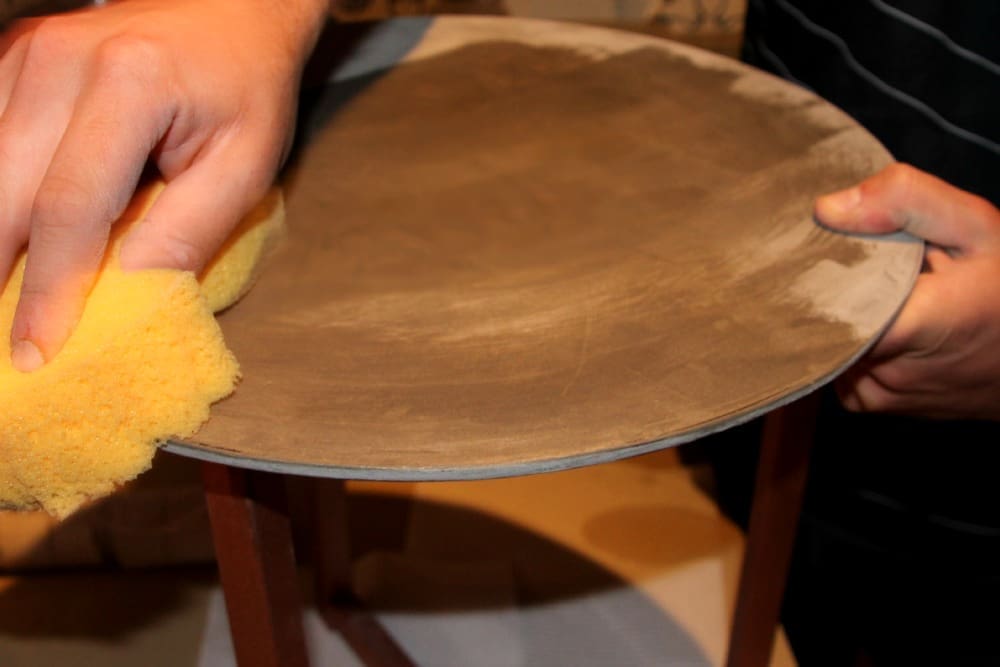 You will see that the table top has the beautiful molted texture of real concrete. We love the contrast of the raw table top and blingy legs.
This DIY concrete and copper furniture makeover isn't limited to tables — why not get creative? We can picture an old stool or even a sideboard getting the concrete and copper makeover.
We'd love to see your before and after photos! Tag @stylecuratorau when you share them online.