I was so optimistic in my last update… I think I even predicted we would have finished painting by now? Well, that hasn't happened, ha ha!
This has got to be the coldest and wettest winter I can recall in Canberra. Usually the winter days are sunny with blue skies but this year there's this damp fog that is just hanging over the place. All this moisture means the plastering is taking much longer than expected! It's finally dry now though so fingers crossed the sanding happens quickly and we can get moving on painting.
It's been a while since I've shared photos of our house so I've put together a gallery with some pics from the weekend of how it's taking shape (forgive the dodgy photography, I wasn't feeling great).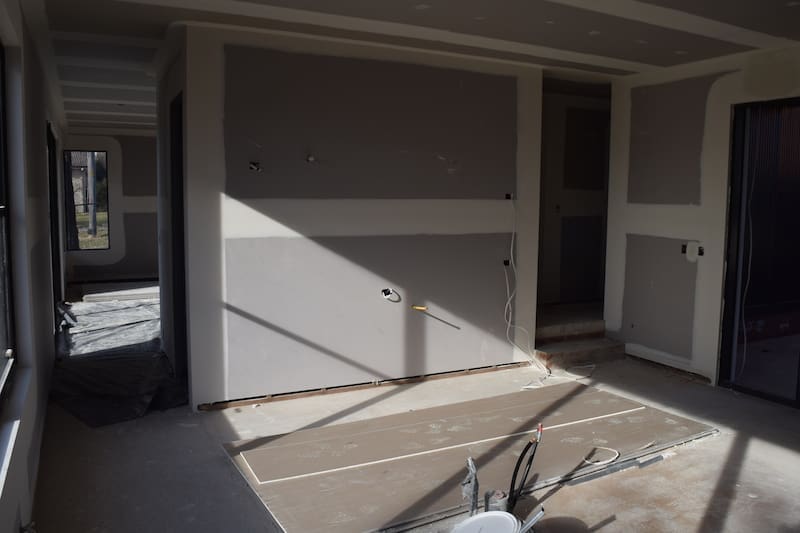 Main things that have happened recently are…
⇒ Garage door went on so we finally reached lock up!
⇒ Bathrooms waterproofed ready to start tiling soon
⇒ Fireplace installed
⇒ Plastering 95% finished
⇒ Around site cleaned up and levelled out with a bobcat
⇒ Outdoor painting almost finished!
I'm about to go on holiday (to escape this cold weather!) so fingers crossed when I get back in two weeks the house is miraculously painted and all the bathrooms are finished. HA! That's never going to happen 😉