Supported by Rentola
We believe everyone should be able to create a home they love — whether you own the property or not! Decorating a rental home can be challenging and when you add limited space into the mix, it becomes even more tricky. But not impossible! Keep on reading for our 4 top tips to decorate your small rental apartment so it feels cosy and inviting.
Of course, it helps to have a great base to work with and that means searching through all the houses for rent to find the best apartment for your needs. If you're looking for a new residence, Rentola is a fab rental property search engine that can help you find your dream abode. It has thousands of property listings around the world to choose from and you can easily search by location, type or price bracket.
Right now let's dive into the best ways to decorate your small rental apartment!
Related article: 21 decorating hacks for rental properties
Related article: Turn your house into a home: Tips and tricks to add warmth and personality, without compromising on style!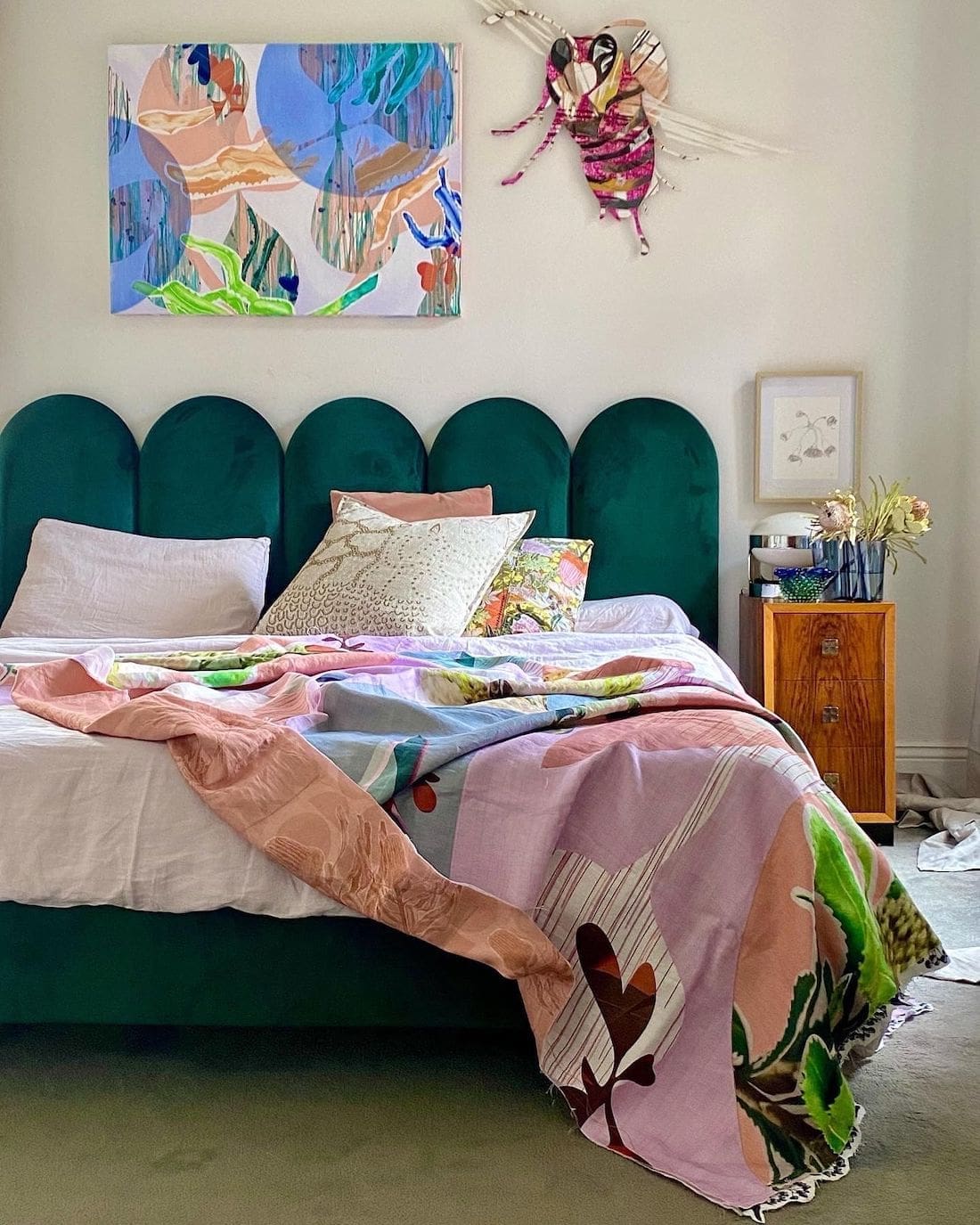 1. Develop your signature style
Too often when renting, we have a mishmash of furniture and decor that we've collected along the way or has been gifted to us. While we're all for creating spaces with personality… this type of home decorating approach can simply lead to a jumbled mess.
It's time to create an interior style that inspires you. Think about how you want to feel in your home and begin developing a style that achieves that. A mood board is a great way to pull your ideas together and we've got tips on how to create a mood board here.
Developing a new interior decorating scheme doesn't mean you have to spend a fortune or replace everything at once. Sometimes just adding a few new accent pieces can set the tone. And remember less is often more so a great starting point is to simply edit what you already have.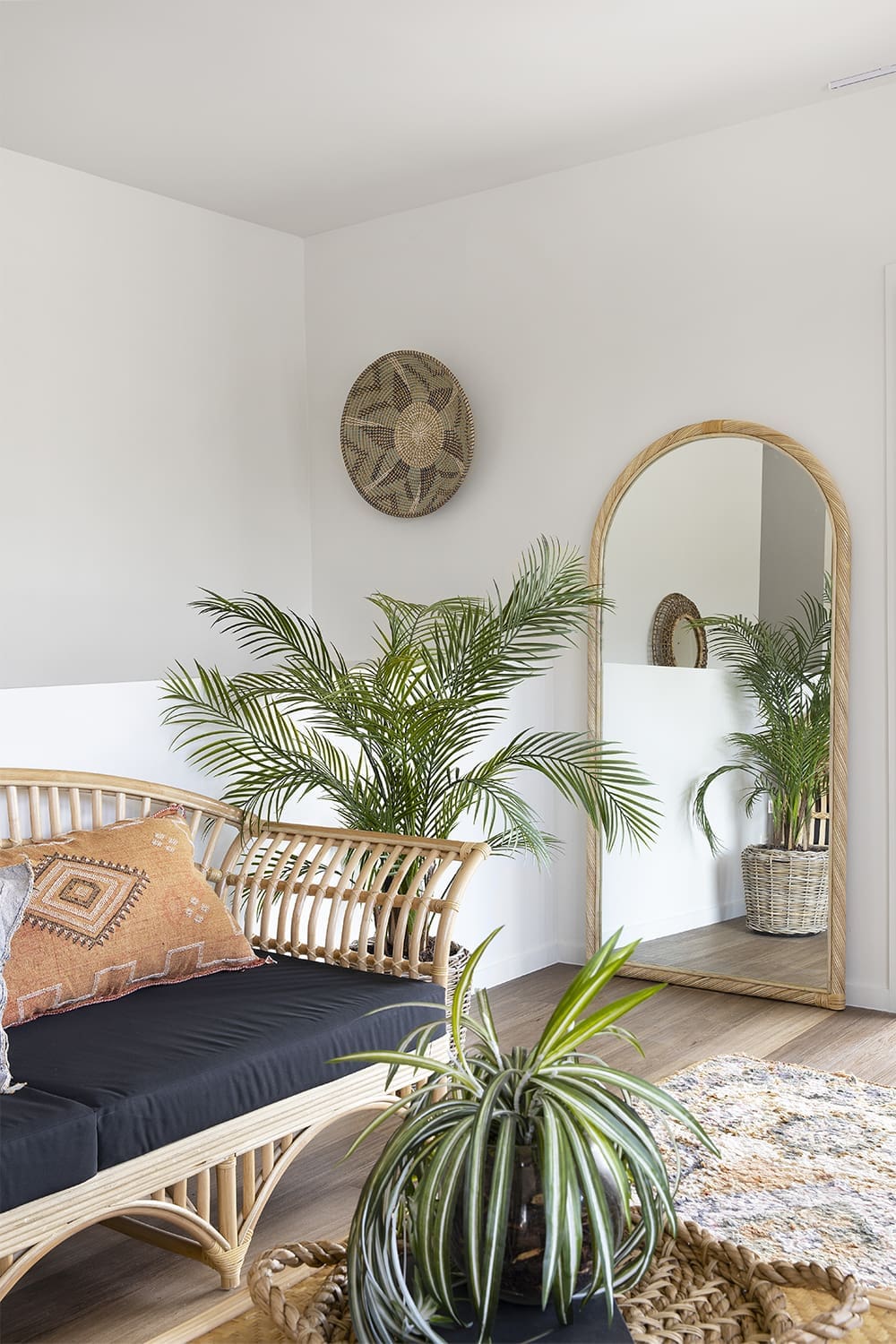 2. Add some artworks
We know, we know… there's a lot of fear when renting around not wanting to damage the property and lose your bond! But some landlords will give you permission to add a few hooks so you can display your art. Or you could consider using removable adhesive wall hooks for lighter artworks as these have come a long way in recent years.
Also remember, artwork doesn't have to be hung on walls. You can lean artwork, for example on top of a sideboard or in a bookshelf.
However you do it, adding artworks to your rental apartment will go a long way to make the space feel like home. Art is a form of self expression and will help establish your signature style that we just talked about. You can also use art strategically to steer attention away from a feature of your apartment you don't like but cannot change. Or hung in the right way, art can also make a room feel larger, brighter or happier.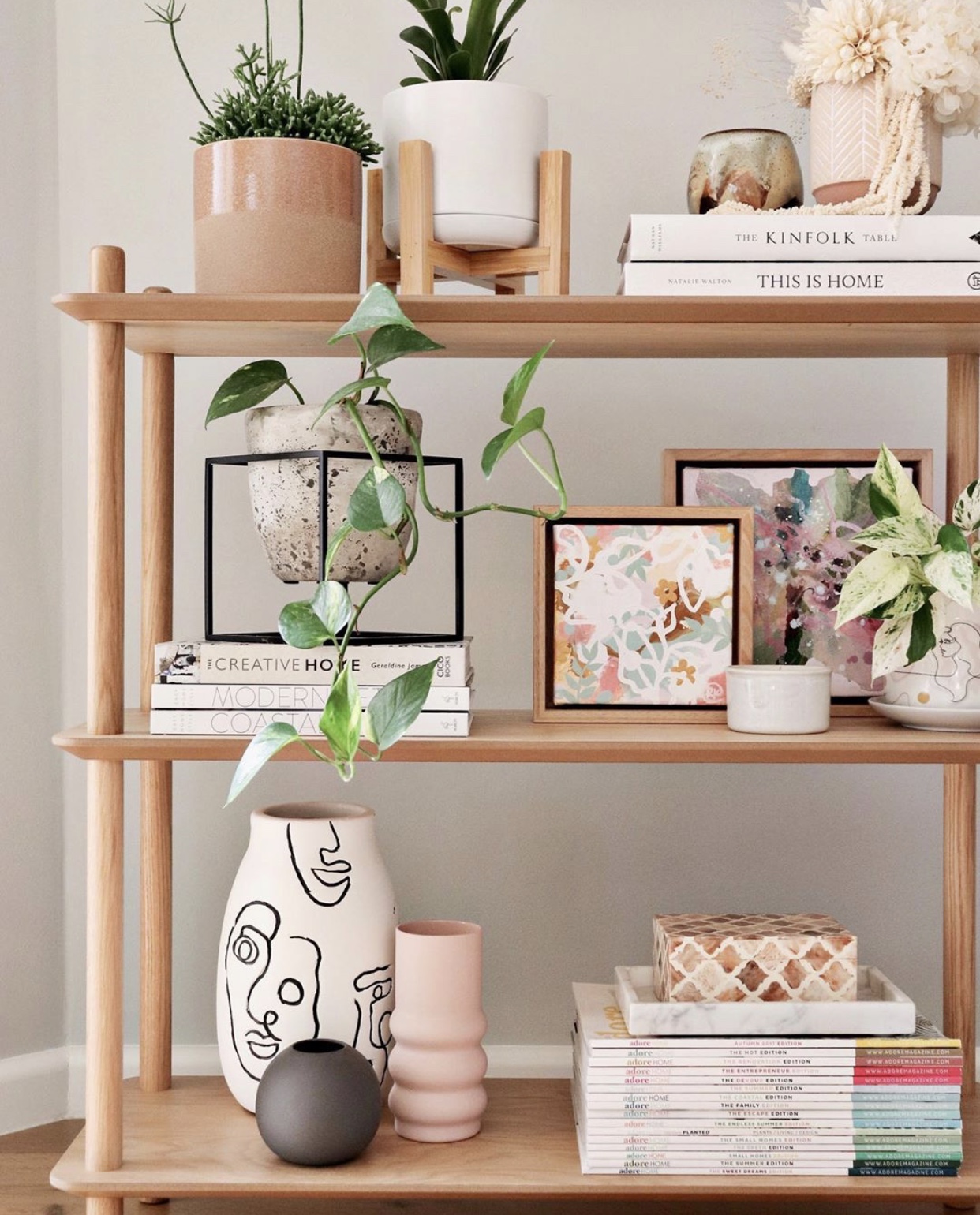 3. Embrace living elements
Cut flowers, indoor plants and other living things add… well… liveliness to your home.
There's plenty of research that supports the link between plants and health benefits, including lowering blood pressure and boosting mood. In fact, biophilic design is a growing design "practice of connecting people and nature within our built environments and communities" [Living Future Institute]. So why not go big with indoor plants? Think plants in pots, in pot plant stands and hanging pots to turn your rental apartment into a plant-filled oasis.
If you're more of a flower lover, create atmosphere in your home with fresh cut flowers. Use them in a stand alone vase or create a styled vignette on a surface area, such as your dining table or bedside table. Get the most out of your flowers with these tips to extend the life of your cut flowers.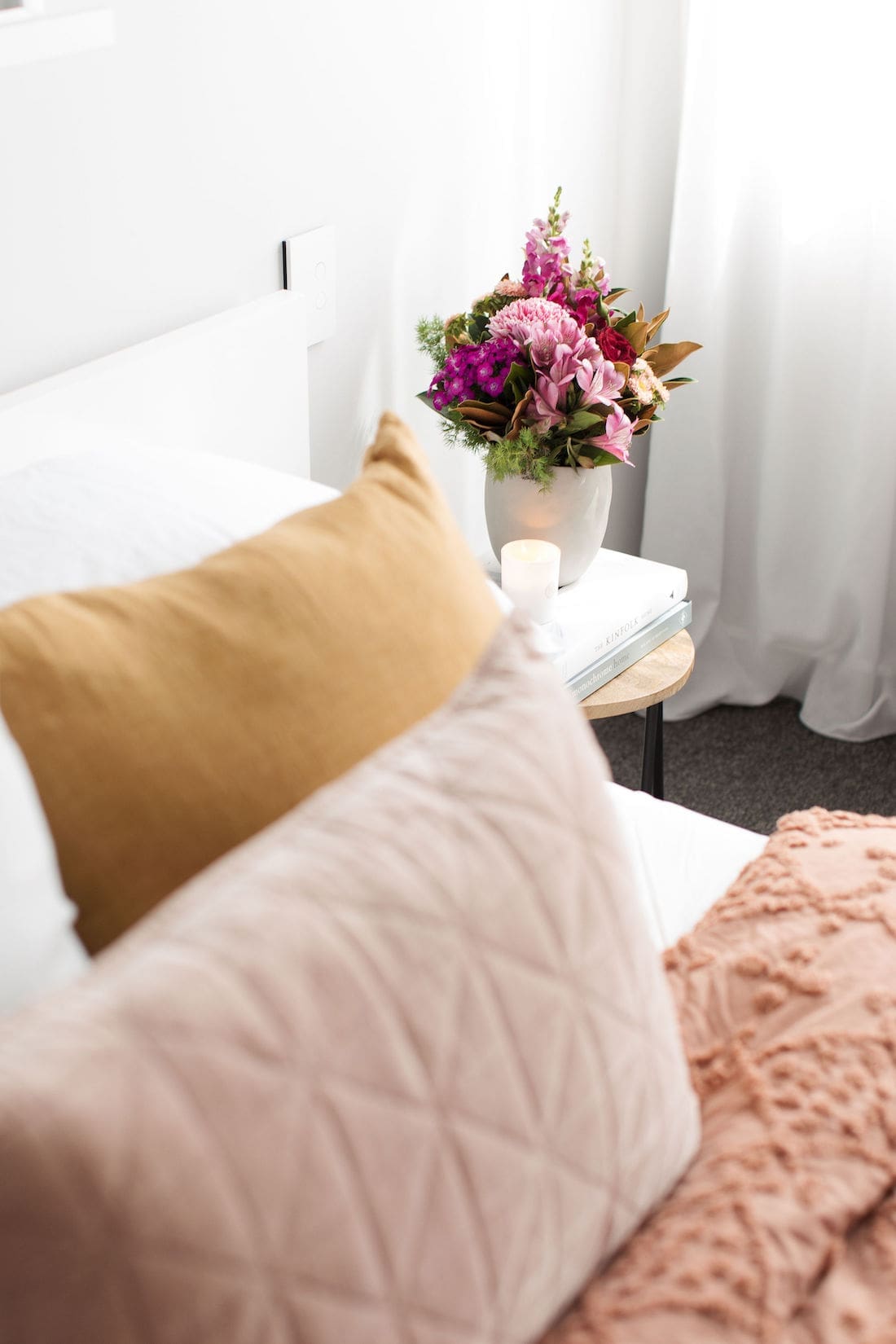 4. Fix bad lighting
Hands down the most overlooked aspect of design is lighting yet it can have such a big impact on the mood of your home. If your rental apartment only has downlights from the ceiling, consider adding different types of lighting.
The three main types of lighting are ambient, task and accent lighting. Ambient lighting is the general lighting of a room — usually downlights. Task lighting is lighting that's specifically placed to help you perform tasks, such as hanging pendant lights over a kitchen bench or wall lights next to your bathroom mirror. Accent lighting is that final layer to draw attention and enhance your space, such as illuminating artwork.
Before you think you need to call in an electrician to make costly changes, let us say one word — lamps! With the right table and floor lamps, you can do wonders to change the atmosphere of your apartment and provide much-needed lighting to perform tasks. Simply stringing up fairy lights on your balcony is an easy and low-cost form of accent lighting. And you can also find removable puck lights that can light up dark and difficult corners, such as in the pantry or wardrobe.
Have these home decorating tips to make your small rental apartment feel like home given you some new ideas? Or how do you like to personalise your rental home? Chat with us in the comments below.